Investing in Cement Stocks
U.S. infrastructure is in need of an update, and it's going to fuel demand for a lot of cement.
The American Society of Engineers estimates the country needs $2.6 trillion over the next decade to repair failing bridges, crumbling roads, and aging dams. More than 40% of public roadways are in poor or mediocre condition, according to the group, and 42% of U.S. bridges are at least 50 years old.
Investors have seen construction stocks and infrastructure stocks trade up and down in recent years following talk of Washington, D.C., action on repairs. But, given the condition some roads are in, there will be demand for raw materials such as cement from local and state governments whether Congress acts or not.
We don't know what Congress might do, or what projects might get funded. But we know spending on construction and infrastructure has to go up in the years to come to keep highways driveable and bridges safe. For investors, cement stocks are a good way to negate project-specific uncertainty and take advantage of the trend because it's a raw material that will be in demand no matter what is prioritized.
Top cement stocks
For the purpose of this list, we are differentiating between concrete — the finished product used for home foundations, roads, and bridges — and cement, which is the mixture of minerals that's combined with water and aggregates to make concrete. Think of this as a list of companies that make those raw materials, not the companies that mix them together and sell concrete.
| Company | Market Capitalization | Description |
| --- | --- | --- |
| CRH (NYSE: CRH) | $41.63 billion | A world leader in basic materials and one of the most active consolidators in the industry. |
| Vulcan Materials (NYSE: VMC) | $24.88 billion | U.S.-focused supplier that is heavily reliant on the Sun Belt but is looking to expand nationally. |
| James Hardie Industries (NYSE: JHX) | $16.76 billion | Maker of cement-based building products that are more durable than what they are replacing. |
| Cemex (NYSE: CX) | $12.19 billion | A Mexican company with a global footprint and an emphasis on sustainability. |
| Eagle Materials (NYSE: EXP) | $6.54 billion | Supplier of construction products, including cement, primarily to the U.S. residential market. |
| Loma Negra (NYSE: LOMA) | $1.63 billion | Latin American specialist poised to take advantage of that region's continued development. |
Source: Yahoo! Finance. Data as of Aug. 27, 2021.
CRH
Ireland's CRH is a world leader in basic materials, supplying building products, aggregates, asphalt, and cement primarily in Europe and North America. The company is also very acquisitive, doing more than a dozen deals in 2020 alone to add assets in new regions while divesting from a similar number of businesses to streamline its portfolio.
CRH gives investors exposure not just to cement demand and U.S. infrastructure spending but also to rising demand in emerging markets such as Brazil. As it grows, the company is consolidating its operations by converting 12 North American cement plants and 42 cement terminals acquired via a number of deals under a unified Ash Grove Cement brand.
Vulcan Materials
Vulcan Materials is a U.S.-focused heavyweight, providing cement, aggregates, asphalt, and cement to construction and industrial users located primarily in the U.S. Sun Belt. Although the company does have facilities in the Bahamas and near Cancún in Mexico, investors buying into Vulcan today are making a bet on U.S. and not global demand for cement.
Vulcan still sees opportunities to grow in its home market. The company just bought U.S. Concrete (NASDAQ:USCR) for $1.3 billion to expand its footprint in Texas and the northeastern U.S.
James Hardie Industries
James Hardie is perhaps best known for its Hardie Board products, which are fiber cement building materials that are durable replacements for exterior wood and other construction materials. The company, which, like CRH, is based in Ireland, makes a range of finished cement products used in commercial and housing construction, including exterior siding, wallboards, floors, trim, fencing, and decking, and it sells them globally.
Hardie isn't the same roads-and-bridges play as some of these companies, but it has expanded the addressable market for cement products and should benefit from an eco-friendly push to use new materials and make projects more durable.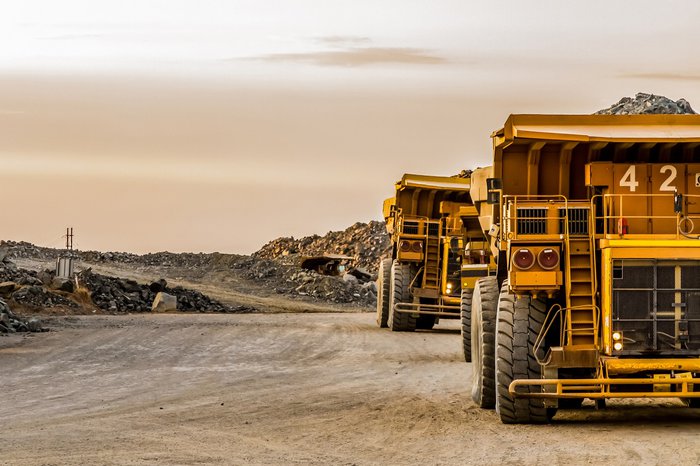 Cemex
Cemex is Latin America's largest supplier of cement and sells a range of basic materials and aggregates throughout its native Mexico, the U.S., and around the world. Cemex is one of the best cement stocks to buy for truly global exposure, with operations spanning more than 50 countries throughout Africa, the Middle East, and Asia.
Cemex has also been a leader in terms of sustainability, pledging to reduce carbon dioxide emissions 40% by 2030 compared to 1990 levels and to reduce dust emissions by 95%. This, in turn, should help it to win business from all-important government customers trying to balance the need for construction with climate priorities.
Eagle Materials
Eagle Materials sells cement as well as a wide range of other building materials, including gypsum wallboard and aggregates, and is focused on the U.S. construction market. The company manufactures and distributes its products from more than 70 facilities located in the U.S.
Eagle doesn't offer the same geographic or product diversification as some of the companies on this list, but it has a significant business selling to the red-hot housing market.
Loma Negra
Loma Negra is smaller than the other companies on this list and is focused primarily on the market in its native Argentina and in neighboring countries. The company produces cement, aggregates, lime, and ready-made concrete mixtures for construction companies and industrial users.
Loma is more of a pure-play investment in emerging markets, but demand from South America should increase significantly in the years to come as local economies there continue to develop.
Are cement stocks right for you?
Some investors tend to shy away from stock market sectors like cement, fearing the commodity nature of the product makes it too cyclical. But given the need for increased infrastructure spending to replace aging roads and bridges, and the substantial demand for new housing over the next decade, it appears we are in the early stages of a long-term supercycle for cement demand.
And, even if it is cyclical, cement has so many different end users that demand is unlikely to drop off should one particular segment of users hit hard times.
Cement stocks aren't likely to ever be confused with high-growth tech stocks, but they offer greater stability and predictability that can help balance out a diversified portfolio.
You Might Also Like: