Many seasoned investors casually toss around advanced terms around the proverbial water cooler. The jargon often shows up in headlines and financial television shows, as well. So you heard someone talking about the short ratio of a popular stock, and you're not sure what's going on? No worries -- read on to unravel the mystery behind the short ratio. Soon enough, you'll start explaining to all your friends what a short ratio is.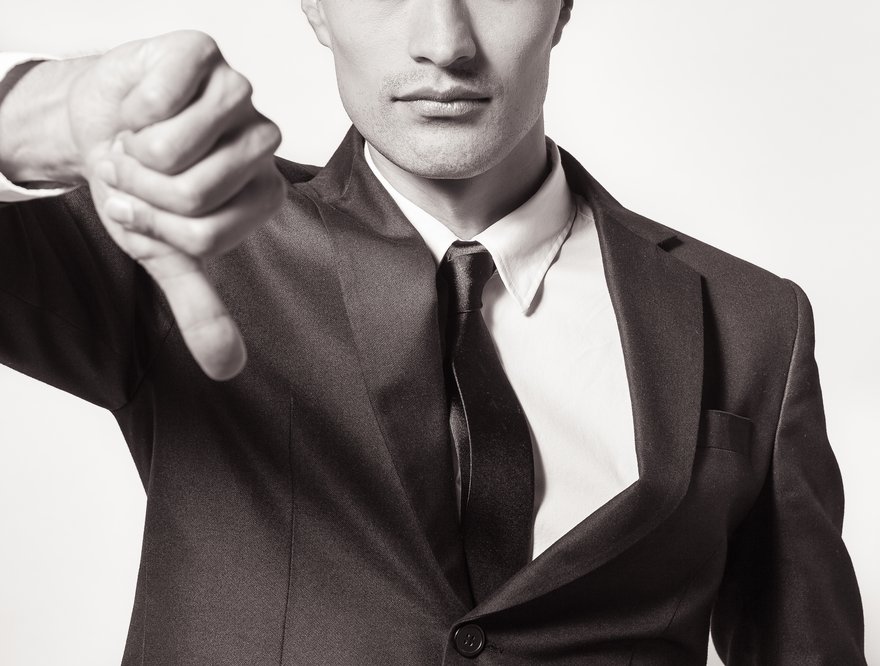 Image source: Getty Images.
What is a short ratio?
What is a short ratio?
Most investors aim to buy stock at a low price and sell it for a higher price someday, possibly pocketing some dividend payouts along the way.
Short-sellers do the opposite. Convinced that the price of an overvalued stock should fall in the future, they borrow someone else's shares, sell them on the open market, and keep the resulting cash. They also promise to buy the same number of shares back eventually and return the stock to its original owner. If the stock is cheaper when it's time to return it, the short-seller makes a profit on the whole process.
A short ratio, also known as the "short interest ratio" or "days to cover," is a financial term that describes the number of shares currently on loan to short-sellers divided by the average daily trading volume. In simple terms, it's a measure of how many days of trading at an average volume it would take to cover all the short positions, assuming that every trade was meant to cover a short position.
It's a sneak peek into investor sentiment toward a particular stock. A high short ratio shows that many investors are betting against the stock, while a low ratio suggests the opposite.
Why it's important
Why should you care about short ratios?
This isn't a firm financial metric like revenue or free cash flow. Instead, the short ratio describes some key qualities of a stock's current trading pattern.
First and foremost, it's a useful investor sentiment barometer. The short ratio helps in gauging the market's mood towards a stock. A high short ratio might signal skepticism; a low ratio hints at optimism.
A very high short ratio could set the stage for a short squeeze, a phenomenon where the stock price jumps as short sellers scramble to cover their positions in liquidation trades. If it takes many days of average trading to unwind a huge number of negative bets, the forced liquidations often drive stock prices through the roof for a short while.
Understanding the short ratio helps in assessing the potential risk and volatility of a particular stock. The metric's calculation also includes trading volume in the denominator, which results in a higher short interest value to thinly traded stocks.
How to use it
How to use the short ratio
The short ratio can help you manage your stock portfolio in a few practical ways:
Identify opportunities: A high short ratio may indicate a potential short squeeze, presenting a potential opportunity for profit.
Avoid potential risks: Conversely, a high short ratio could also be a warning sign, suggesting that you should proceed with caution.
Informed decisions: By including the short ratio in your toolkit, you can make more informed decisions, aligning your investments with the prevailing market sentiment.
The short ratio can't paint a full picture of a stock's quality, but it is indeed a valuable starting point that can add nuance to your investment strategy. The short-selling crowd doesn't have better information than the rest of us, and they make big bets on the wrong side from time to time. Still, it can be useful to know how the market as a whole feels about a company's future prospects.
Example
Short ratios at work: Netflix in 2017-18
Let's take a look at a classic example of short ratios sending useful signals to watchful investors. The stock under my lens is media-streaming pioneer Netflix (NFLX 0.39%), and I'm turning the clock back to the 2017-18 span.
Netflix was on a roll at the start of this period. The stock had gained 1,150% in the first five years of the digital streaming business. The all-digital business plan won over many skeptics. The number of shares on loan to short-sellers had dropped from 64 million to 24 million. However, the hot growth stock had cooled down recently. Netflix's stock only rose by 8% in 2016. As a result, trading volumes dropped dramatically, and the short ratio rose to a multiyear high of almost four days.
At this point, the stock was poised for dramatic volatility. It wasn't the number of short-seller bets that made the stock prone to sudden price swings but a decline in trading volume. Either way, the short ratio was on the rise.
Sure enough, Netflix's stock chart turned volatile over the next two years. There could have been a bearish move, but the actual bull run that followed also made sense. Trading volume doubled, Netflix's stock price rose by 116%, and the short interest fell to all-time lows. By the end of 2018, the market could cover all of Netflix's short sales with the average trading volume in 1.1 market days. The overheated short ratio had cooled down.
The actual market moves were based on Netflix's fantastic subscriber growth in those years, of course. Above all else, the company released blockbuster shows such as Stranger Things, Money Heist, and Narcos during the two years. These hits were never meant to manipulate any specific stock market metric, and certainly not the short ratio, but they sure boosted Netflix's trading volume and lowered the skeptics' short-selling investments. A lower short ratio simply followed from these business-driven trends.
This metric is a measuring stick, not a steering rod. But when the short ratio soared, a volatile period looked likely to follow. Netflix delivered on that promise.