"Shitcoin'' is a popular term used to describe a cryptocurrency with no value or purpose, such as meme tokens and scams. And since there are cryptocurrencies with practically every silly name imaginable at this point, of course there's one that's literally called Shitcoin (CRYPTO:STC).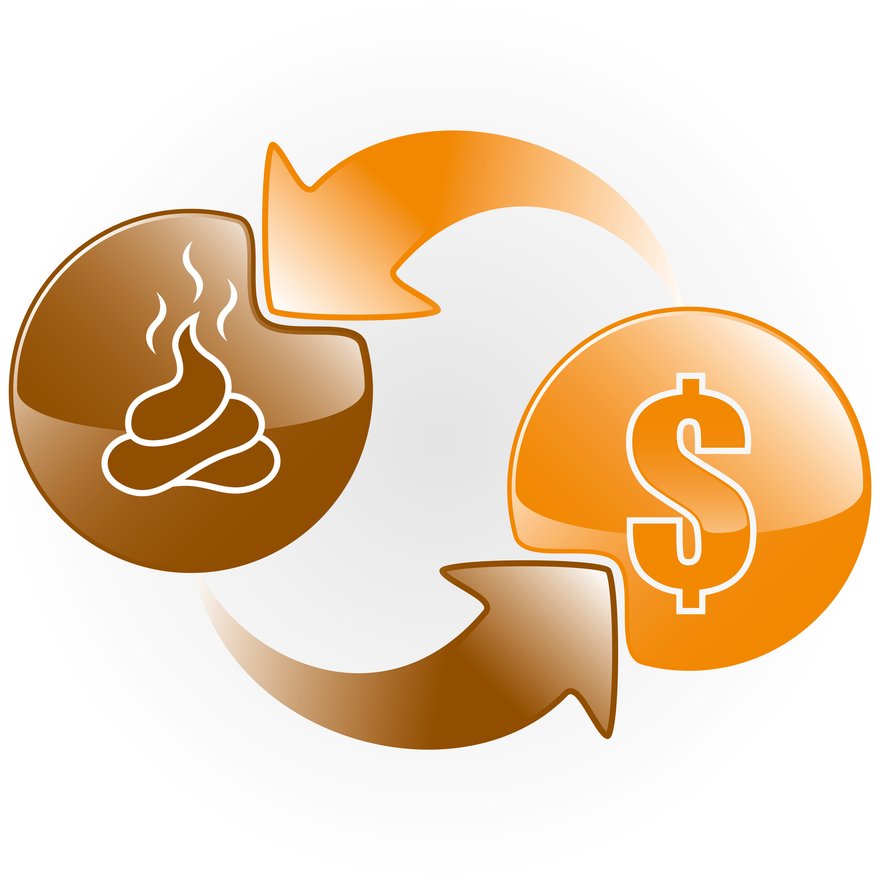 Source: Getty images
It's a cryptocurrency created as a joke about the many useless crypto tokens, and Shitcoin definitely commits to its theme. The white paper is called a toilet paper, the token's social media nickname is "Shitcoin69," and its version of non-fungible tokens (NFTs) is non-fungible turds.
If you want to find out more about this very unique cryptocurrency, you'll learn all about it in this guide.
What makes Shitcoin unique?
According to the Shitcoin white paper/toilet paper, it was created for two purposes:
A medium of exchange for fungible assets.
An artistic outlet for minting and selling NFTs.
While there are quite a few projects that offer the same thing, Shitcoin has its own tokenomics that make it a bit different. First and foremost, the Shitcoin ecosystem also includes another crypto token, Baby Shitcoin (CRYPTO:BBYSTC).
There's a 6% fee when buying Shitcoin and a 9% fee when selling it. This fee is split up and used to fund development, add liquidity to the market, and reward holders of Baby Shitcoin. Baby Shitcoin has its own transaction fees of 6% for both buying and selling, which are used to add liquidity and reward holders.
Where Shitcoin came from
Jacob Martin, at the time an unemployed 26-year-old, started working on Shitcoin in July 2021. He got the idea as an investor who ran into quite a few pump-and-dump cryptocurrency scams and lost money because of them.
Shitcoin was released on Dec. 20, 2021, with a presale on PinkSale (CRYPTO:PINKSALE), a crypto launchpad protocol. The presale sold out, and Shitcoin launched shortly after the presale on PancakeSwap (CRYPTO:CAKE), a decentralized crypto exchange.
How Shitcoin works
Shitcoin is a crypto token built on the BNB Chain, a smart contract blockchain created by the Binance exchange. Like Bitcoin (CRYPTO:BTC), it has a maximum supply of 21 million tokens. Each wallet can have a maximum of 882,000 STC, which is 4.20% of the total Shitcoin supply.
There's no fee for transferring Shitcoin, but there are fees for buying and selling it. Here are the fee amounts and how they're used:
Source: Shitcoin.

| Use | Buying Fee | Selling Fee |
| --- | --- | --- |
| Development | 1% | 1% |
| Auto-liquidity | 4% | 6% |
| Baby Shitcoin rewards | 1% | 2% |
| Total | 6% | 9% |
The 1% for development is sent to the wallet of Shitcoin's founder, Jacob Martin, who goes by Shit-toshi online. The nickname is a reference to the pseudonym chosen by Bitcoin's anonymous creator, Satoshi Nakamoto.
The auto-liquidity funds are sent to Shitcoin's liquidity pool on PancakeSwap, which contains Shitcoin and BNB (CRYPTO:BNB). Adding liquidity to the market helps ensure that people will be able to trade for Shitcoin.
The final part of the fee is the Baby Shitcoin rewards. The rewards are sent to everyone who holds BBYSTC tokens in their wallets.
Connections
Shitcoin doesn't have much in the way of partnerships or connections, which probably doesn't come as a surprise. Founder Shit-toshi has seemed to be interested in working with Pornhub. He uploaded a short AMA (ask me anything) video there, and it was reported in early 2022 that Shitcoin had started advertising on the website.
Can I make passive income with Shitcoin?
You can make passive income with Shitcoin, but you'll be earning a cryptocurrency that's hardly worth anything.
Shitcoin offers "Shit Farming," which is its term for yield farming, through its STC-BNB liquidity pool on PancakeSwap. To participate, you need to deposit an equal amount (in value) of STC and BNB tokens into the pool. You'll then earn a share proportional to your stake of the transaction fees earned by that pool.
Unique risks
Shitcoin obviously isn't a serious project. It's one of those cryptocurrencies where the name is pretty much the only reason it exists. There's nothing it does differently from thousands of other crypto tokens, so the only reason to purchase it is the fact that it's called Shitcoin.
While buying this crypto would be a bad idea no matter what, the transaction fees take it from bad to worse. As previously noted, there's a 6% fee to buy Shitcoin and a 9% fee to sell it, for a total of 15% in fees to buy and sell Shitcoin.
Is Shitcoin a good investment?
There's no good reason to buy Shitcoin, and, if you do, you're most likely going to lose money. It's clearly never going to be an investment, so the best-case scenario is that people think it's so hilarious they just have to buy it.
That does occasionally happen with joke crypto tokens; Dogecoin (CRYPTO:DOGE) and Shiba Inu (CRYPTO:SHIB) are the most famous examples. But it's rarer than you might think. We hear about the jokes that made money, but there's far less talk about the thousands that never did anything.
Shitcoin had a little success early on, but after that, the price tanked. It lost more than 98% of its value within months, and the market cap was only about $20,000 near mid-2022.
There are exciting possibilities out there when investing in cryptocurrency, but this isn't one of them. Stick to serious projects that are aiming to solve real problems. With joke tokens, it's only a matter of when -- not if -- they'll collapse.
How to buy Shitcoin
Since Shitcoin is such a small cryptocurrency, there aren't many places to get it. The only options are to trade for it on the PancakeSwap exchange or by using the trade function on Shitcoin's website.
These platforms are only designed for trading crypto, not buying and selling it. You'll need to connect a blockchain wallet with another cryptocurrency that you want to trade for Shitcoin.
Shitcoin is more or less a meta-shitcoin. It knows it's a shitcoin, and it doesn't hide that or make any outlandish promises about changing the world. That being said, a meta-shitcoin is still ultimately just another shitcoin, so it's not worth your time or money.