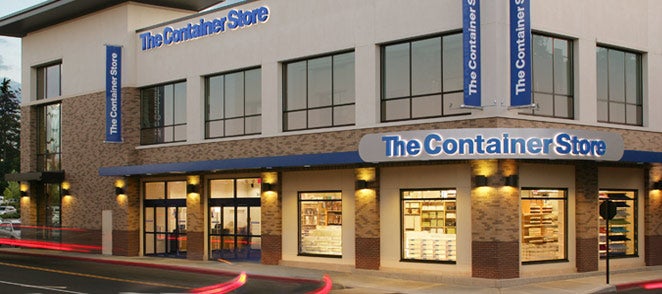 What: Shares of Container Store Group Inc. (NYSE:TCS) were stacking higher today following a strong earnings report. As of 11:48 a.m. ET, the stock was up 19%.
So what: With yesterday's report, Container Store reversed a trend of post-earnings slides. Expectations have fallen as the company's performance has disappointed, but investors cheered a positive same-store result this time around. Comparable sales ticked up 0.2% in the quarter, much better than management's guidance of a 3% to 5% decline. Adjusted earnings per share came in at $0.20, in line with analyst estimates. 
CEO Kip Tindell touted the performance of the company's new TCS closets initiative, which was a "key driver of performance," adding 140 basis points to same-store sales. 
Now what: Investors were also pleased with the company's guidance for the current year. Management projected $830 million-$845 million in revenue, below expectations of $859.4 million, and comparable-sales growth between -1.5% and +0.5%. However, cost-cutting measures will help boost earnings to $0.20-$0.30, above the $0.11 posted for fiscal 2016. Tindell said the company would heighten efforts to lower SG&A spending in the coming year.
The stock's jump today may be justified by the better-than-expected same-store sales results, but Container Store still has a lot of work to do to live up the original promise of the IPO two years ago. With flat same-store sales growth expected, tough times may still be ahead for the stock. The next time the company reports earnings, the bar won't be set this low.