10 Stocks That Could Make You Money While Helping the Environment
By Maxx Chatsko - Apr 23, 2018 at 10:58AM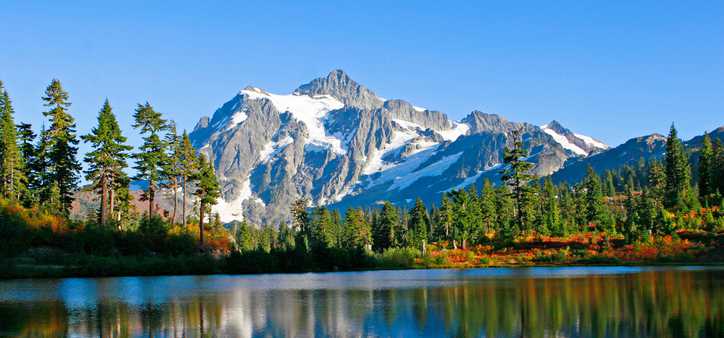 10 Stocks That Could Make You Money While Helping the Environment
The top stocks for environmental stewardship
Big things usually have small beginnings. That's certainly the case with wind power in the United States. At the turn of the century wind farms contributed a negligible amount of electricity to the grid. But that changed as the technology and economics improved. Wind power's share of American electricity generation jumped to 1.5% by 2008 and 6.3% by 2017. It's poised to send more electrons to the grid than hydropower before the end of the decade.
While the exponential growth demonstrated by wind power has made some long-term investors wealthy, there are parallels to other renewable technologies earlier in development. And these days companies are learning that prioritizing environmental stewardship can be great for business, too. With that in mind, here are 10 stocks that can help your portfolio while helping the environment.
ALSO READ: Looking for Environmentally Friendly Stocks to Buy? Don't Miss These 3 Surprisingly Green Companies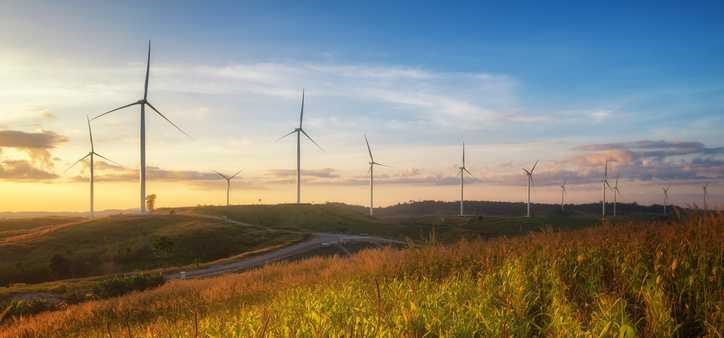 1. NextEra Energy
Few companies have done more to bolster wind power's share of American energy production than NextEra Energy (NYSE: NEE), which has invested $23.6 billion in wind power in the last two decades. It's the largest owner of installed wind capacity in the United States with 13,852 MW. The next closest power generator owns less than half of that total.
NextEra Energy is quietly attempting to replicate that success in solar energy, which accounted for roughly 1.5% of American electricity generation in 2017 -- where wind power was about 10 years ago. In 2016 the low-carbon utility produced more power from solar than any other company on the planet. It owns about 11% of the country's installed solar capacity, with plenty more capacity additions planned in the next several years.
The stock has easily outpaced the S&P 500 over the long run and currently rewards shareholders with a 2.8% dividend yield. If you're looking to cash in on the rise of renewable energy in the United States, then NextEra Energy is an easy place to begin your research.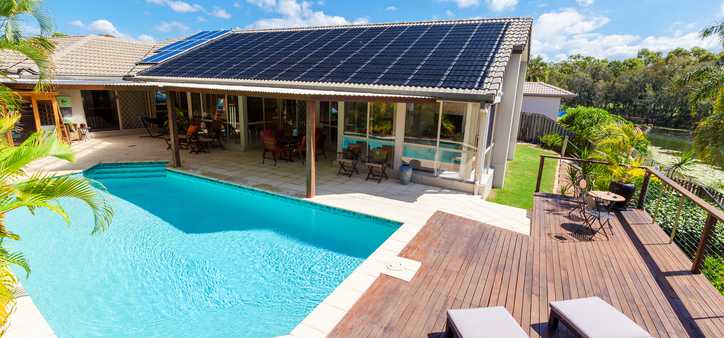 2. First Solar
The most successful American solar panel manufacturer isn't resting on its laurels. First Solar (NASDAQ: FSLR) weathered industry headwinds in recent years while continuing to plan for the future. That includes boosting total annual manufacturing capacity to 5,700 MW by 2020. Better yet, most of that will comprise its next-generation Series 6 panels, which are more efficient and should be accompanied by lower installation costs.
First Solar ended 2017 with nearly $2.3 billion in cash and an order backlog that should keep production facilities operating at full tilt through the end of the decade. The investment in growing manufacturing capacity will transition the company to rely more heavily on panel sales, rather than revenue generated from developing power systems. That will result in relatively flat revenue growth in the next few years, although management expects higher margins with the new sales mix. Either way, healthy levels of operating cash flow -- which totaled $1.3 billion in 2017 -- are here to stay.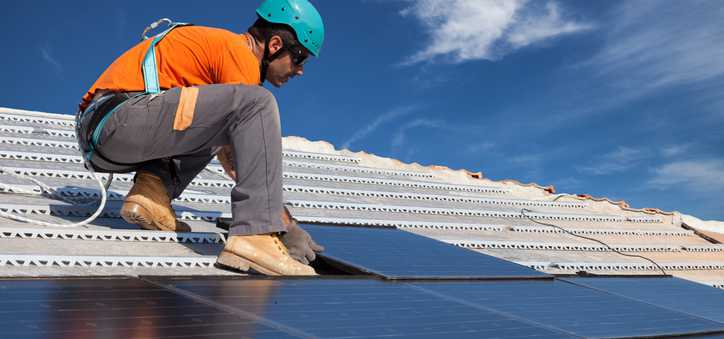 3. SolarEdge Technologies
By focusing on panel sales, First Solar is opening the door for customers to choose inverters and other components required for a solar power system from external manufacturers. That has created a huge opportunity for solar component manufacturer SolarEdge Technologies (NASDAQ: SEDG). While it doesn't produce its own panels, the company isn't having any trouble cashing in on its niche in the industry.
Last year SolarEdge Technologies generated 35% gross margins and delivered operating income of $91 million. That's an impressive level of profitability for total sales of $607 million. But it's about to get even better. The company expects first-quarter 2018 revenue to jump 78% compared to the year-ago period, which easily outpaces the 24% top line growth from 2016 to 2017. Investors shouldn't expect increases such as that every quarter, but this stock certainly offers a rare opportunity to capture above average growth and profitability. 

4. Brookfield Infrastructure Partners
Installing more wind or solar capacity isn't the only way to help the environment and reduce carbon emissions. One often-overlooked tactic: improve efficiency. Simply reducing the amount of energy wasted will be one of the most cost-efficient ways to combat climate change -- and Brookfield Infrastructure Partners (NYSE: BIP) has identified it as a crucial driver of long-term growth. It estimates total smart municipal infrastructure in the United States alone will be a $3 trillion market by the mid-2020s.
The company owns infrastructure assets around the world including ports, cell towers, energy pipelines, timberlands, and agricultural lands. Digital technologies have the potential to greatly increase the efficiency of its various assets, providing cost savings measures and competitive advantages that create opportunities for Brookfield Infrastructure Partners to grow profits while helping the environment. Considering the stock has delivered a compound annual total return of 15% since its inception in 2008, investors may want to take notice of management's vision.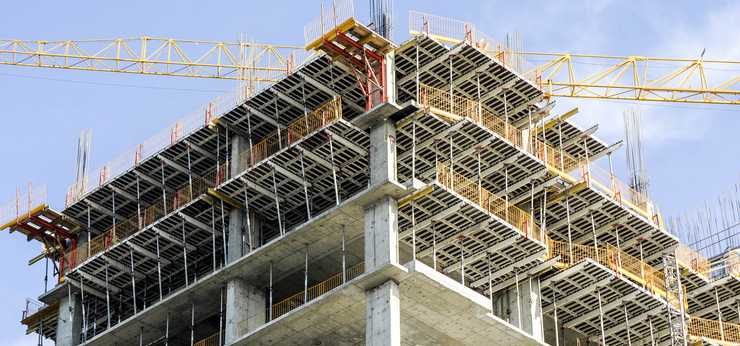 5. US Concrete
While lower-carbon energy production is often prioritized in efforts to reduce emissions, industrial processes shouldn't be overlooked. For instance, cement production accounts for an astounding 5% of total global carbon emissions. But considering that the modern world cannot function without it, any workaround needs to attack the carbon-intensive processes from manufacturing cement -- and US Concrete (NASDAQ: USCR) is doing its part.
The fast-growing infrastructure company offers low-CO2 concrete made from its EF Technology, which replaces commonly-used materials in cement with suitable industrial substitutes. The result: US Concrete can reduce total CO2 emissions from cement production by up to 50%. The low-CO2 concrete has been in high demand at the largest construction projects in the country, aided by the company's focus on operating in large metropolitan areas, and should continue to expand its market presence. Given the company's torrid pace of growth and industry consolidation, that would be a great development for the environment.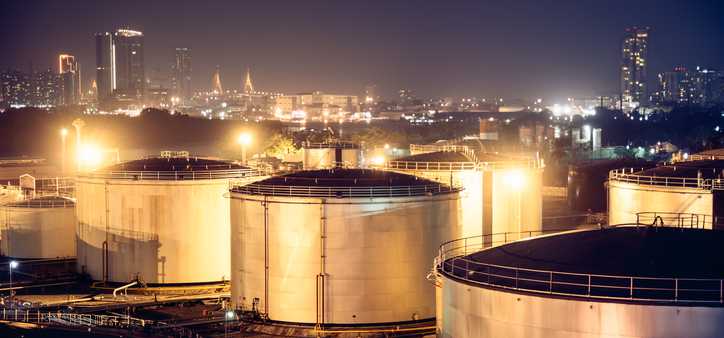 6. Renewable Energy Group
The name might be a little misleading, but Renewable Energy Group (NASDAQ: REGI) is a leading eco-friendly stock nonetheless. The company is the nation's largest biodiesel producer, processing inedible agricultural products into over 450 million gallons of biofuel every year that is blended with petroleum-based fuels to reduce emissions. It has quietly grown its footprint over the years despite political wrangling over key subsidies for the industry. Aside from perennial uncertainty, things have worked out for the business: the reinstatement of an important tax credit just netted the company a $205 million windfall.
While biodiesel alone is good for the environment on the whole, Renewable Energy Group has set its sights on next-generation renewable diesel, with 75 million gallons of annual production today. The fuel is chemically-identical to petroleum-based diesel, but manufactured from animal fats or other renewable oils in a special process. It provides more compatibility with existing infrastructure, which will broaden its market share and help to provide no-compromise transportation fuels.

7. Green Plains
The United States produces over 15.5 billion gallons of ethanol per year, or about 1 million barrels per day. That level of output easily sits atop the global leaderboard, owing to America's envious agricultural lands, and has led to soaring international demand for American ethanol. Green Plains (NASDAQ: GPRE) is well-positioned to cash-in on ethanol exports to countries looking to reduce the carbon-intensity of their transportation fleets, but there's plenty more to the business than that.
North America's second-largest ethanol producer is also the world's largest manufacturer of vinegar (which is produced from ethanol) and America's fourth-largest cattle feedlot owner (which utilize corn byproducts from the ethanol manufacturing process). Green Plains' vertical integration up and down the renewable products value chain increases its operating efficiency and has greatly diversified earnings. It may only be a matter of time before Wall Street takes notice.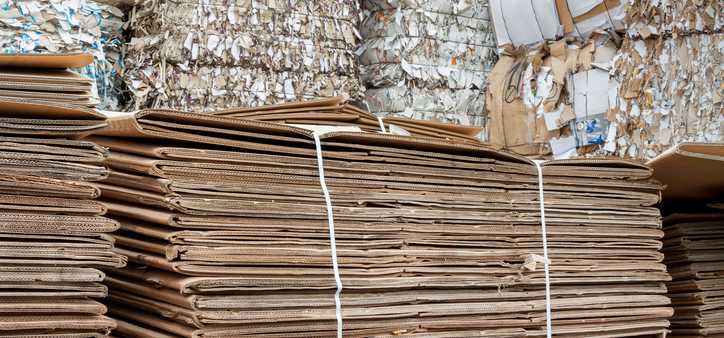 8. International Paper
Despite the misconception, the paper industry is one of the most environmentally friendly and energy efficient industries on the planet. Most pulp is sourced from responsibly managed forests, fibers are often recycled into new products, wastewater is often managed efficiently, and wood liquid wastes from the pulping process provides most of the energy needed for industrial mills. In fact, wood products and wood liquids generated nearly as much electricity in the United States in 2017 as utility scale solar facilities.
International Paper (NYSE: IP) wants to take things even further. The company, a leading producer of cardboard that's cashing in on online shopping trends, has a laundry list of efficiency goals aimed at helping the business and the environment. That includes increasing fiber recycling an additional 15% (the United States boasts a 64% recovery rate), improving energy efficiency of purchased power by 15% (it generates 75% of its energy from wood wastes on site), and improving water management.
The cost-saving moves should help bolster the company's already-strong $2 billion in annual free cash flow -- cementing International Paper as a blue chip dividend stock.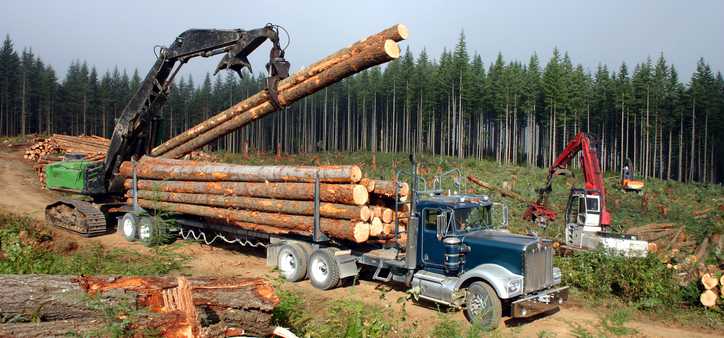 9. Weyerhaeuser
Although it's easy to conjure up images of clear-cut forests when thinking of timberlands, that's a horribly inaccurate depiction of the industry. The reality is that timberland management is highly regulated and, because of that, is often a boon to wilderness areas. And when it comes to timberland management, Weyerhaeuser (NYSE: WY) has it down to a science: all of its 12.8 million acres of timberlands are certified sustainable.
That's been great for business. In 2017 the company generated $4.9 billion in revenue from wood products and another $1.9 billion in timberland management, although both segments contributed about the same earnings: $569 million and $532 million, respectively. Considering wood is one of the most important renewable products on the planet, and the recent upward trend in housing construction in the United States, Weyerhaeuser and its 3.5% dividend yield easily make any list of eco-friendly stocks.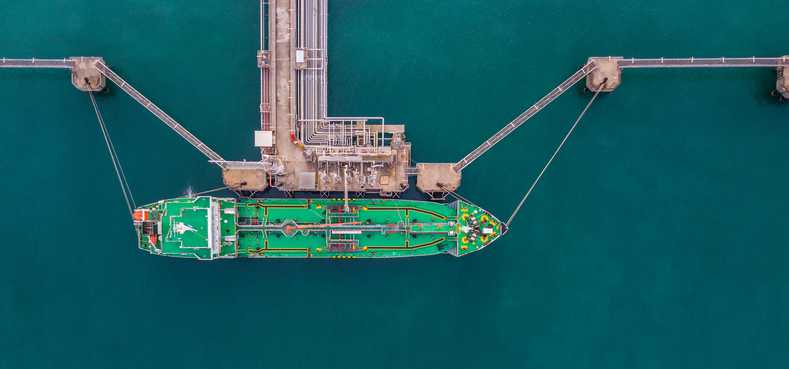 10. Total SA
It may seem ridiculous to include one of the world's largest oil companies on a list of stocks helping the environment, but Total SA (NYSE: TOT) is doing just that. The company's long-term strategy focuses on two areas: renewable technologies and natural gas. The former includes a budding portfolio of wind, solar, and energy storage companies acquired over the years that can provide small but growing contributions to the bottom line today. For instance, it owns 56% of solar panel manufacturer SunPower. It's also made several Hail Mary investments in synthetic biology to produce next-generation renewable fuels for aviation.
But the French energy giant's massive bets on natural gas, specifically liquefied natural gas (LNG), may end up providing the biggest environmental and economic benefits. By 2020 Total will be the world's second largest LNG player and generate $3 billion in operating cash flow from the supercooled gas. Soaring imports from China and India almost guarantee that. The two countries, which consume the majority of the world's coal, are turning to LNG to clean up their electricity mix. Since natural gas produces half as much CO2 emissions as coal, swapping one for the other would be one of the century's biggest environmental success stories.
ALSO READ: TOTAL SA Records a Blowout Quarter and Initiates Share-Buyback Program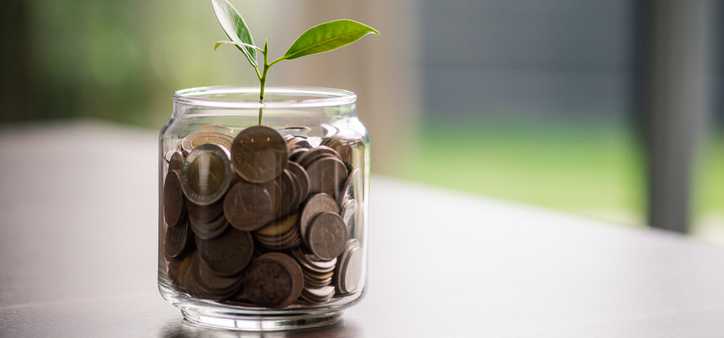 Who said it's not easy being green?
As this list of eco-friendly stocks proves, taking care of the environment can be great for business in more ways than one. The cost savings from reduced energy consumption, or increased market demand for lower-carbon products ranging from concrete to transportation fuels, can have a big impact on the bottom line. Therefore, investors should expect more and more companies to consider their role as environmental stewards as time goes on. Turns out being green isn't so difficult after all.

Maxx Chatsko has no position in any of the stocks mentioned. The Motley Fool recommends Brookfield Infrastructure Partners and First Solar. The Motley Fool has a disclosure policy.

Premium Investing Services
Invest better with The Motley Fool. Get stock recommendations, portfolio guidance, and more from The Motley Fool's premium services.