11 Companies That Made Their Founders Billionaires
By Evan Niu - Sep 17, 2018 at 10:05AM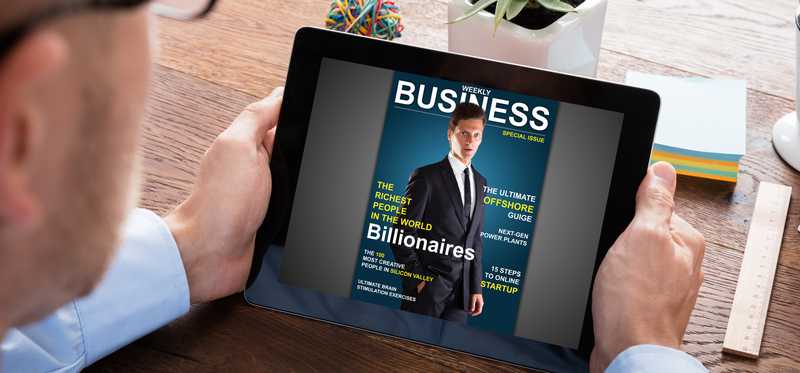 11 Companies That Made Their Founders Billionaires
Which companies made the list?
The richest people in the world are all business magnates who have dominated the competition, changed the world, or both. While hired executives can often reap the rewards of a successful business, company founders often enjoy disproportionate gains in wealth as their businesses grow in market value. In some cases, it comes down to how well the founder negotiated with early investors, which can determine how much of a stake they retain or whether their holdings get diluted.
Here are 11 prominent examples of companies across various sectors that have made their founders and co-founders unimaginably wealthy.
ALSO READ: 3 Tricks Billionaires Use to Make Their Money Work for Them

Amazon.com: Jeff Bezos
You can't have a list of billionaire founders without including Amazon.com (Nasdaq: AMZN) and Jeff Bezos. In what now feels like ancient history, Bezos founded Amazon in his garage at the beginning of the dot-com boom in July 1994. He considered the name Relentless -- which, in hindsight, seems apt -- before landing on Amazon (though he still bought the domain name relentless.com, which still redirects to amazon.com today). Named after the South American river, Amazon started off as an online bookstore.
These days, Amazon sells just about everything imaginable, and has also expanded into consumer hardware including Kindle e-readers, Fire tablets, and its growing line of Echo smart speakers. The e-commerce giant was also a first mover in the booming cloud infrastructure market, offering online hosting services to companies large and small. Amazon Web Services (AWS) has become the most profitable segment within the company.
According to Bezos's most recent Form 4 filing, he currently owns 78.9 million shares, or about 16% of Amazon's total shares outstanding. Bezos has slowly sold off some of his stake to fund other ventures, like his rocket company Blue Origin and his personal purchase of The Washington Post. Overall, Bezos has an estimated net worth of approximately $162.4 billion, making him the richest man in modern history.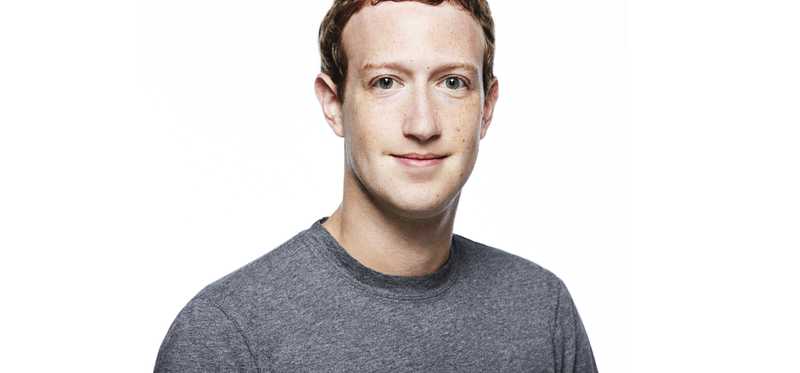 Facebook: Mark Zuckerberg
Social networking behemoth Facebook (Nasdaq: FB) had several founders, but Mark Zuckerberg emerged from early power struggles as the CEO and has become the face of the company today. Zuckerberg started the service with several classmates at Harvard, initially as a site called "Facemash" where users could compare and rate the physical appearance of classmates. After privacy concerns (sound familiar?) emerged, the service evolved into an online directory for other students called "TheFacebook" in 2004. Within months, Zuckerberg dropped out of Harvard and moved the company into the heart of Silicon Valley in Palo Alto.
The company dropped the "The" from its name in 2005 and opened to the broader public in 2006, no longer limited to university students. That decision helped Facebook's monthly active users (MAUs) rocket to about 500 million by July 2010. These days, Facebook has over 2.2 billion MAUs all around the world.
Thanks to successful negotiations with early investors, Zuckerberg retained a large stake in Facebook without suffering too much dilution. Zuckerberg still holds around 17% of Facebook shares and is worth an estimated $62.1 billion. He plans to slowly sell stock over time in order to fund philanthropic efforts, which are conducted through the Chan Zuckerberg Initiative. Zuckerberg and his wife Priscilla Chan have vowed to give away 99% of their Facebook shares throughout their lifetimes.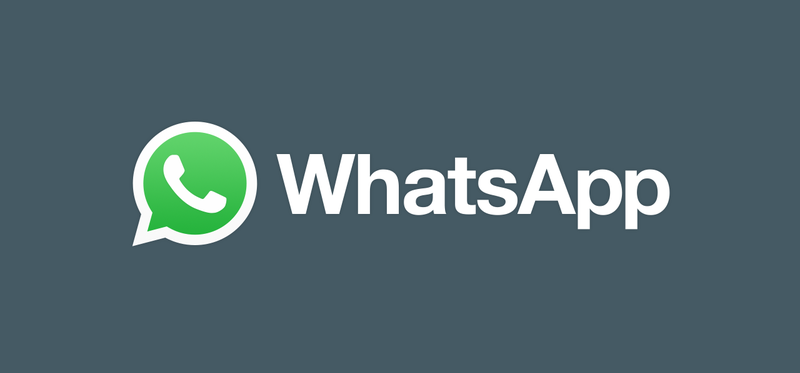 WhatsApp: Jan Koum and Brian Acton
Ex-Yahoo! employees Jan Koum and Brian Acton founded WhatsApp in 2009 as a cross-platform messaging service that could serve as an alternative to traditional SMS text messaging. This was shortly after Apple opened up its iOS mobile platform to third-party developers with the App Store, which broadly set off a massive wave of innovation in mobile devices.
WhatsApp was initially built with strong privacy protections such as end-to-end encryption. It was also offered at incredibly affordable prices early on. New users could enjoy the service for a year for free, and then only pay $1 per year after that. By December 2013, the startup had accumulated over 400 million monthly active users (MAUs). That impressive user growth caught the attention of Facebook's Mark Zuckerberg, who offered to acquire WhatsApp for a whopping $16 billion just a couple months later in February 2014. By the time the deal closed, it was valued at $22 billion since Facebook stock, which represented a large chunk of the consideration, had risen in value. WhatsApp remains Facebook's largest acquisition to date -- by far.
After receiving Facebook shares from the deal, Koum is now worth an estimated $9.6 billion, while Acton's net worth is around $3.6 billion. Both Koum and Acton have since left Facebook following disagreements over the company's data practices.
ALSO READ: Facebook Officially Launches WhatsApp Business

Dropbox: Drew Houston and Arash Ferdowski
As a student at MIT, Drew Houston would oftentimes forget to bring his USB flash drive, and decided to create an online storage system where he could keep files for school. Realizing that such a service could help others, he started Dropbox (NYSE: DBX) with fellow student Arash Ferdowski in 2007. Dropbox initially secured seed funding from startup accelerator Y Combinator.
Apple co-founder Steve Jobs once famously offered to acquire Dropbox in 2011, only for Houston to decline the offer. Spurned, Jobs vowed to destroy Dropbox by competing with it. iCloud launched in October 2011, the same month that Jobs passed away. Dropbox has been able to grow as an independent company in the years since, pivoting from consumer storage to enterprise collaboration, and now has 11.9 million paying users.
After many years of speculation, Dropbox went public earlier this year. Houston now enjoys an estimated net worth of around $2.7 billion, with Ferdowski being worth $1 billion.

Tesla and SpaceX: Elon Musk
After successfully selling two startups, Elon Musk plunged all of his proceeds -- roughly $180 million -- into helping found Tesla (Nasdaq: TSLA), SpaceX, and SolarCity (later acquired by Tesla). Originally envisioned by engineers Martin Eberhard and Marc Tarpenning in 2003, Musk led Tesla's Series A funding round and joined as chairman of the board. Musk later ousted Eberhard as CEO and took over Tesla as it was developing the first Roadster. Tesla then proceeded to launch the Model S sedan and Model X SUV, and is now in the process of ramping production of the Model 3.
Privately-held SpaceX has revolutionized the launch industry by pioneering reusable rockets, previously thought to be impossible. By embracing reusability, SpaceX has been able to dramatically reduce the cost of launches, expanding access to space. The company landed its Falcon 9 rocket booster for the first time in December 2015, and is now the No. 1 launch provider in the world. SpaceX wants to develop the transportation technology that would be necessary for humans to colonize Mars.
Musk's net worth, estimated at $20.2 billion, is predominantly comprised of his stakes in both Tesla and SpaceX, although he has other smaller ventures.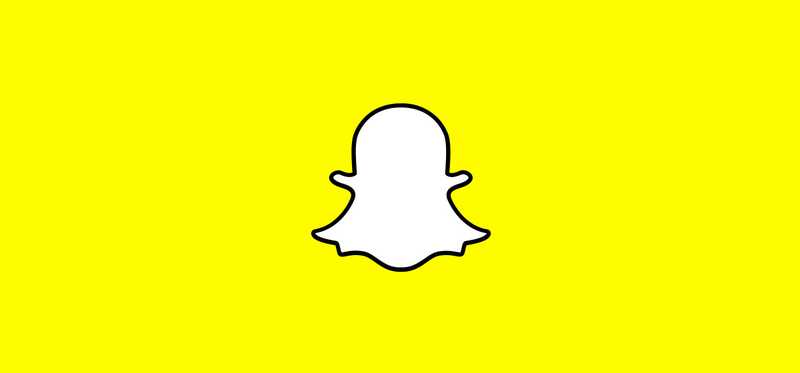 Snap: Evan Spiegel and Robert Murphy
Originally designed as a way for users to exchange sexual content that would disappear after a short time, Snapchat's popularity took off among younger demographics. CEO Evan Spiegel founded Snapchat in 2011, originally called "Picaboo" but later changed to Snapchat, with frat brothers Robert Murphy and Reggie Brown, although Brown was ousted early on. A year after launch, Snapchat had garnered 10 million users.
Spiegel famously turned down acquisition offers from both Facebook and Alphabet subsidiary Google. Facebook had offered $3 billion in 2013, and Google had reportedly considered a massive $30 billion offer in 2016. After rejecting those offers, Snap went public in 2017, making Spiegel and Murphy billionaires in the process. Snap pioneered the Stories format that has become popular throughout social media, and Snapchat now has 188 million daily active users (DAUs).
Spiegel and Murphy hold comparable stakes in Snap -- in addition to virtually all voting rights combined -- and as such are each worth an estimated $2.3 billion.
ALSO READ: How Does Snapchat Make Money?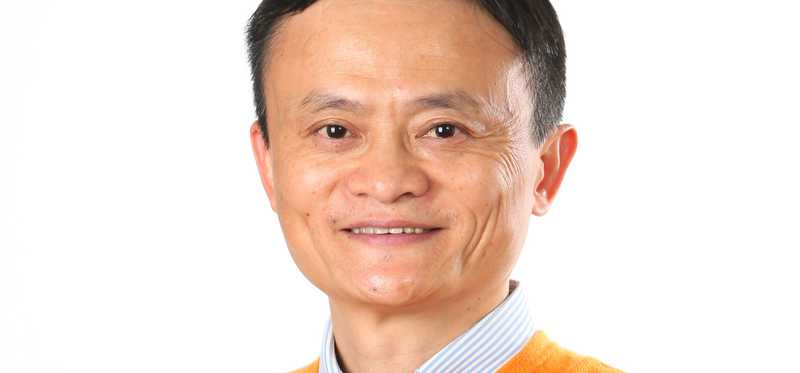 Alibaba: Jack Ma
Chinese e-commerce giant Alibaba (NYSE: BABA) has no less than 18 founders, chief among them being Jack Ma, who previously worked as an English teacher. The group started the company out of Jack Ma's apartment in 1999 as an online marketplace for global wholesale trade. Ma borrowed the name from the popular Arabian literary character of the same name, believing it would have widespread appeal and recognition.
The site grew to 1 million registered users by 2001, and became cash flow positive the following year. Alibaba then created the Taobao Marketplace in 2003, focused more on consumer-to-consumer (C2C) commerce and is now one of the largest e-commerce platforms in the world. The company then proceeded to expand into online payments with Alipay. Alibaba went public in 2014 in what was the biggest IPO in U.S. history. Ma served as Alibaba's CEO until 2013.
Today, Alibaba has 576 million annual active customers and 637 million mobile monthly active users (MAUs). With a net worth of $35.9 billion, Ma has become the richest man in China, and recently announced that he will be retiring as chairman of the board in order to focus on philanthropic efforts.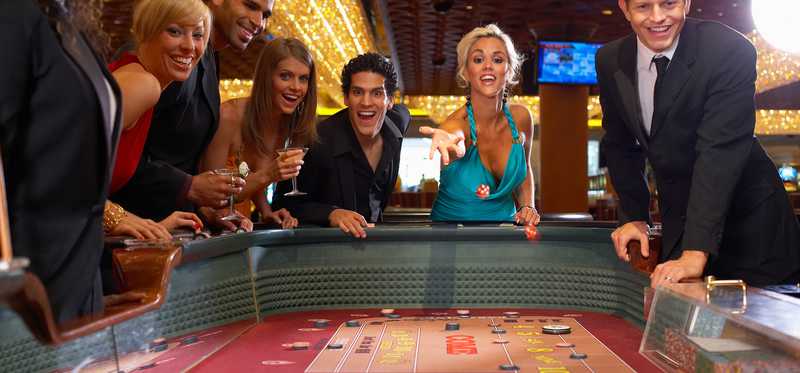 Las Vegas Sands: Sheldon Adelson
Sheldon Adelson started the COMDEX computer trade shows with some business partners in the 1970s, before moving on to purchase the famous Sands Hotel in Las Vegas in 1989. The company soon opened the Sands Expo and Convention Center next door, a popular venue for large conventions and conferences. Adelson sold COMDEX in the mid-1990s, and used the proceeds to demolish the Sands and built The Venetian, an Italian-themed resort that has become one of the most popular casinos on the Las Vegas Strip.
The company changed its name to Las Vegas Sands (NYSE: LVS) in 2004 and went public, as it began to expand operations into Asia. Las Vegas Sands was one of the first U.S. gaming companies to recognize the opportunity in Asia, opening the Sands Macau in 2004. Las Vegas Sands is credited with helping create and name the Cotai Strip, an analog of its Western counterpart in the Nevada desert.
Adelson steered Las Vegas Sands into one of the dominant gaming companies on the planet, and still has a 55% stake in the company he founded, pegging his net worth at $35.5 billion.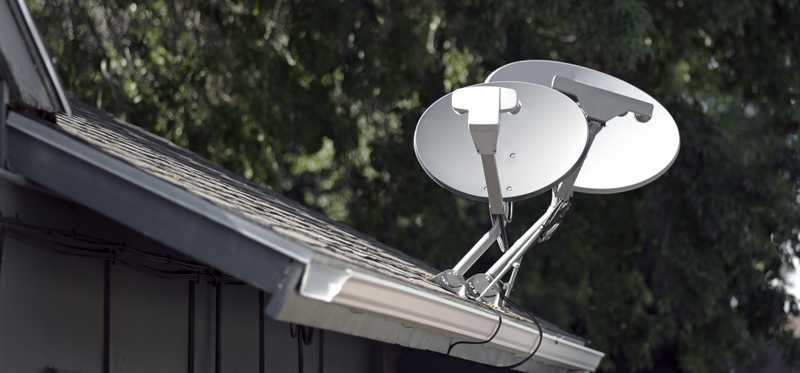 EchoStar and DISH Network: Charles Ergen
Satellite TV may be on the decline today due to cord-cutting and the ongoing shift towards over-the-top (OTT) streaming services, but satellite TV was once considered an innovative new way to distribute video. Charles Ergen initially founded EchoStar (Nasdaq: SATS) in 1980 as a distributor of satellite TV products, making C-band hardware used to broadcast content. The company then applied and obtained a direct broadcast satellite license in 1992, paving the way for its first satellite getting launched into geostationary orbit in 1995.
Ergen, along with his wife Cantey and Jim DeFranco, then founded DISH Network (Nasdaq: DISH) in 1996 as a service of EchoStar. EchoStar proceeded to acquire additional broadcasting assets and additional licenses as it expanded and grew. In 2008, the company decided to spin off the technology and infrastructure segments of the business, with the new entity taking the EchoStar name and the parent company retaining the DISH Network name. To mitigate cord-cutting, DISH launched its OTT offering, Sling TV, in 2015, which now has 2.3 million subscribers. DISH's flagship satellite TV service has 10.7 million subscribers.
Holding a 48% stake in DISH and a 46% stake in EchoStar, Ergen has a net worth of $10.7 billion.
ALSO READ: 21 Habits of Highly Successful Billionaires Like Warren Buffett and Mark Cuban

Charles Schwab Corporation: Charles Schwab
Charles Schwab, often referred to as just "Chuck," started his eponymous discount brokerage in 1971 in California, although initially under the name First Commander Corporation. The company's name would change to Charles Schwab Corporation (NYSE: SCHW) two years later. When brokerage commissions were deregulated in 1975, many investors feared that transactions costs would skyrocket, except Schwab revolutionized the industry by reducing costs for everyday investors, expanding access to the stock market. Schwab became among the first and most prominent discount brokerages.
Bank of America acquired Schwab in 1983 for $55 million, only to have Chuck buy the company back four years later for $280 million and take it public. Over the years, Schwab has navigated numerous transitions within the industry, most notably online investing, all while introducing a growing portfolio of financial products intended to help investors prosper while saving money on fees. Chuck served as CEO from 1986 to 1997, co-CEO from 1998 to 2003, and then CEO from 2004 until stepping down in 2008.
Chuck remains chairman of the board, and has an estimated net worth of $9.7 billion.

John Mackey, CEO of Whole Foods Market, an Amazon subsidiary, is a member of The Motley Fool's board of directors. Suzanne Frey, an executive at Alphabet, is a member of The Motley Fool's board of directors. Evan Niu, CFA owns shares of Apple, Facebook, and Tesla. The Motley Fool owns shares of and recommends Alphabet (A shares), Alphabet (C shares), Amazon, Apple, Facebook, and Tesla. The Motley Fool has the following options: long January 2020 $150 calls on Apple and short January 2020 $155 calls on Apple. The Motley Fool has a disclosure policy.

Premium Investing Services
Invest better with The Motley Fool. Get stock recommendations, portfolio guidance, and more from The Motley Fool's premium services.