12 Restaurants Buying Into the Meatless Meat Trend
Author: Demitrios Kalogeropoulos | September 11, 2019
A healthier alternative
The meatless meat trend has caught the attention of investors who think that companies like Beyond Meat (Nasdaq: BYND) and Impossible Foods can earn huge profits by selling a healthier alternative to a product that's in huge global demand. But before these companies can disrupt the trillion-dollar restaurant and grocery store industries, they first have to prove their appeal with people who love their traditional burgers and breakfast patties. So with that idea in mind, let's take a look at a few of the biggest restaurant chains that are introducing meatless meat to their guests.

1. Tim Hortons
Restaurant Brands International (NYSE: QSR) has high hopes of establishing its Tim Hortons brand more firmly in the U.S. market over the next few years. One way it is seeking to stand out in the crowded breakfast market is with a partnership with Beyond Meat. The restaurant chain quickly found room for sausage-like patties on its menu and has since expanded its offerings to include egg substitutes. These moves suggest many more plant-based protein options potentially coming to Tim Horton's fans over the next few years.

2. Burger King
Burger King is also owned by Restaurant Brands International, which helps explain why the fast food giant is eagerly jumping into the meatless meat trend. The company directed lots of marketing support behind its latest "Impossible Whopper" that contains no beef and is made by Impossible Foods. The fact that Burger King tied the product to its iconic Whopper brand suggests management sees it as a good long-term bet that has the potential to go beyond just a limited-time offer.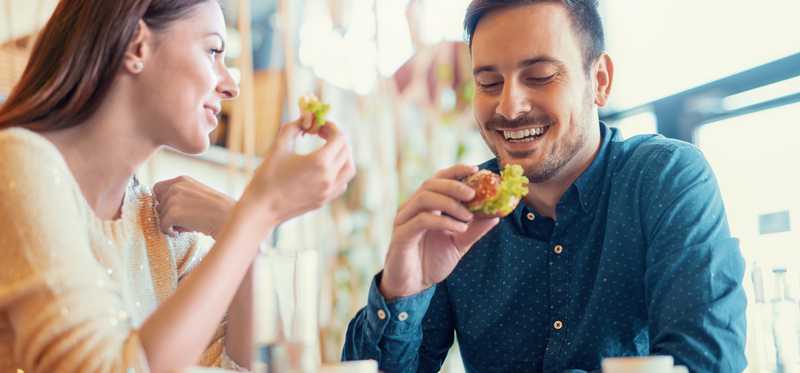 3. Dunkin' Brands
Dunkin' Brands (Nasdaq: DNKN) is in the process of expanding its footprint beyond its traditional roots in the Northeastern United States. That move puts it in more direct competition with rivals like Starbucks (Nasdaq: SBUX), and so Dunkin' has had to step up its game through initiatives like its new espresso-based drink menu and a delivery partnership with Grubhub (NYSE: GRUB). The chain also jumped on the meatless meat trend early, becoming the first U.S. restaurant chain to offer a sausage patty substitute in its Beyond Sausage breakfast sandwich.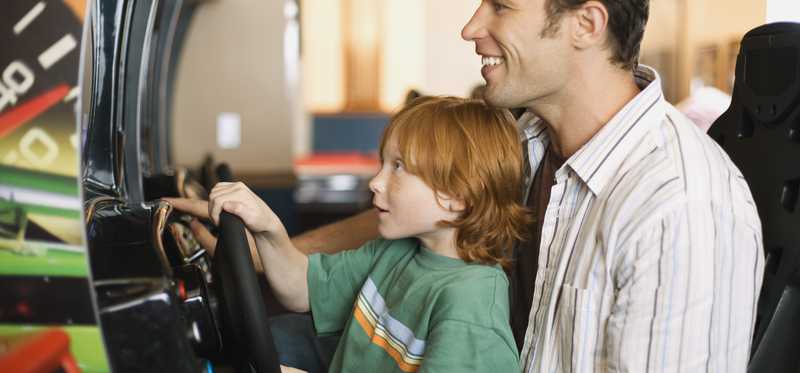 4. Dave & Buster's
It's known for its combination of food and entertainment options, and lately Dave & Buster's (Nasdaq: PLAY) has been working on improving both sides of its business so it can get back into investors' good graces. The entertainment section is getting upgrades like exclusive virtual reality games, while the food segment sees innovative launches like the recent plant-based burger from Impossible Foods. CEO Brian Jenkins and his team are hoping these moves will help the chain speed its growth rate back up to at least match the wider restaurant industry over the coming quarters.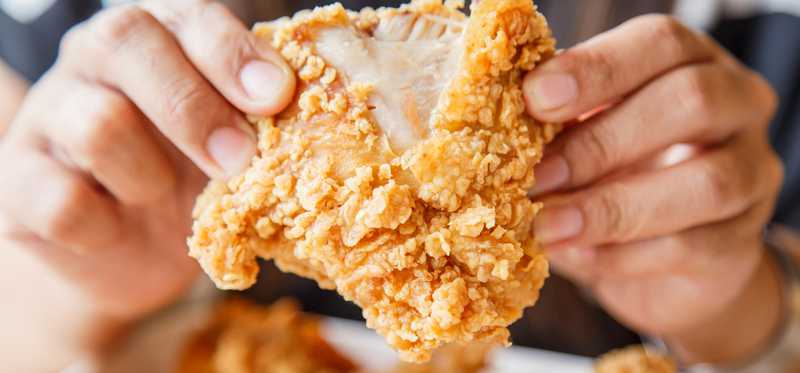 5. KFC
KFC, which is owned by Yum! Brands (NYSE: YUM), recently tiptoed into the meatless meat craze by testing plant-based chicken options through a partnership with Beyond Meat. The nugget and boneless wing substitutes only arrived at a single location, compared to the over 7,000 Burger King restaurants offering meatless Whoppers in late August. Still, it could be the start of a deeper partnership between Beyond Meat and one of the biggest restaurants in the fast food chicken niche.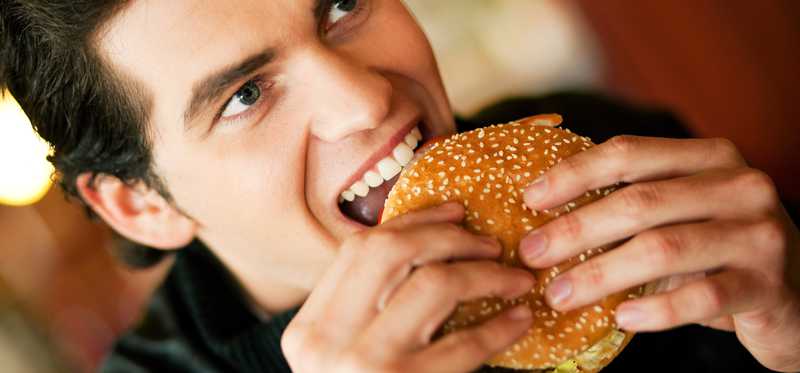 6. Cheesecake Factory
It is one of the biggest players in the full-service dining niche, which made it big news when The Cheesecake Factory (Nasdaq: CAKE) linked up with Beyond Meat to add its burger to the menu. Plant-based meat options are limited to that item today, but if it stays popular with guests then investors shouldn't be surprised to see The Cheesecake Factory become a platform for more ambitious substitute dishes, including steak.

7. Subway
Subway's huge footprint as the nation's biggest fast-food chain gives it unique heft when it comes to taking advantage of industry trends. The sandwich giant is inching into the meatless meat craze with a planned test of a Beyond Meat meatball sub. Depending on how well that's received, look for Subway to potentially expand its partnership with the company.

8. Qdoba
Qdoba is inviting tex-mex fans to try plant-based meat from Impossible Foods, but the crumbled form differs from the usual patty options available at most other restaurant chains. Its ground-beef substitute is advertised on its menu as a great choice for vegetarians or vegans, or even those simply "looking to cut back on meat."

9. A&W
Canada-based A&W was the first chain in that country to offer the Beyond Meat burger and it now sells the product across most of its Canadian and U.S. locations. The chain noticed encouraging demand with its initial launch and so it has expanded the plant-based options to breakfast patties and eggs, similar to its rival Tim Hortons.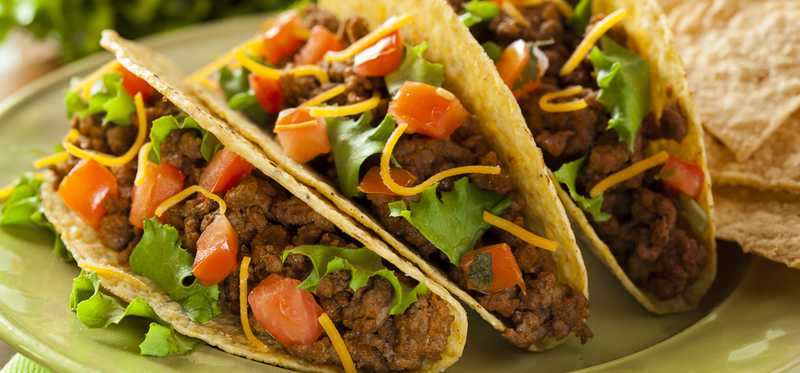 10. Del Taco
Tex-mex fans can head into their local Del Taco (Nasdaq: TACO) for a wide range of meatless taco and burrito options. The chain became the first in its niche to offer plant-based beef substitutes with its Beyond Taco and Beyond Avocado Taco in late April. CEO John Cappasola said that the launch drove lots of media attention and boosted traffic, but that these visitors spent less and didn't quickly convert into loyal diners. Those issues highlight some major challenges around introducing new tastes to consumers who are used to their classic flavors and textures.

11. Carl's Jr.
Burger chain Carl's Jr. has been offering a Beyond Meat burger since late last year and was among the first restaurant chains to demonstrate the appeal of this meatless patty. Management said a limited trial run convinced the company to scale up the offering to its entire store base, and that move helped the Beyond Famous Star Burger become its most successful new product launch in two years.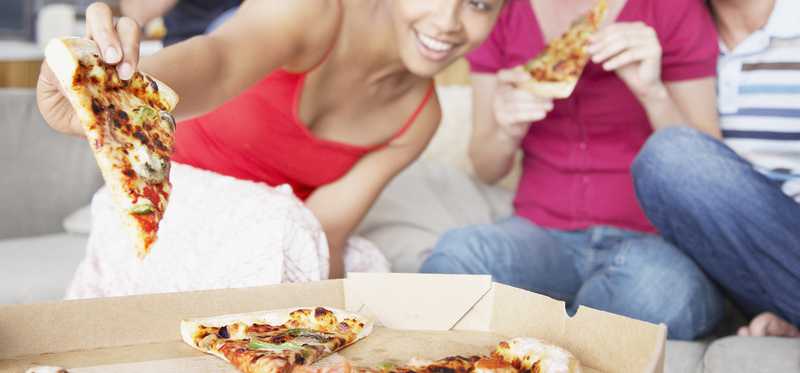 12. Little Caesars
Little Caesars ran a limited test of a sausage substitute from Impossible Foods this summer. While the offering was only available in parts of Florida, New Mexico, and Washington state, the pizza giant has bigger plans in the works. "This is likely just the beginning of plant-based menu items from Little Caesars," CEO David Scrivano said in late May.
ALSO READ: America Is Eating Out Like Never Before, but Not Everyone's a Winner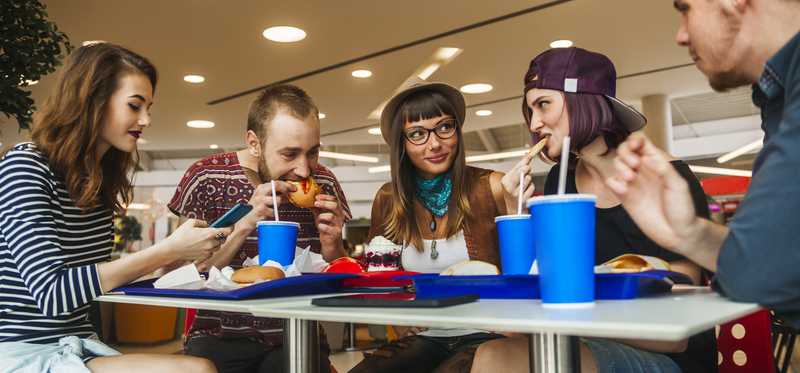 Is meatless meat here to stay?
These launches have yet to establish meatless meat as a menu staple or to seriously challenge consumers' preference for traditional beef, pork, and chicken servings. Yet their early successes prove that people are eager to try something new, and that demand is likely to convince restaurants to keep looking for ways to incorporate the meat substitutes into limited-time offers and core menu items over the coming months.
Demitrios Kalogeropoulos has no position in any of the stocks mentioned. The Motley Fool recommends Dave & Buster's Entertainment, Dunkin' Brands Group, and Grubhub. The Motley Fool has a disclosure policy.