13 Social Security Facts to Help You Plan for Retirement
Author: Sean Williams | July 02, 2019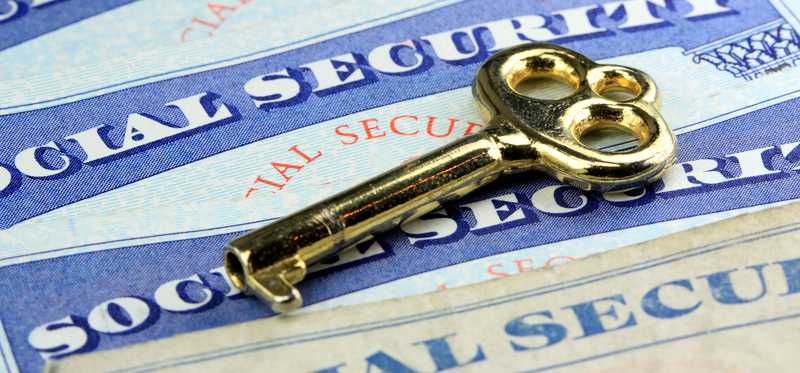 Most retirees rely on Social Security income to make ends meet
The data doesn't lie: You're probably going to be reliant on Social Security in some capacity when you retire.
According to two relatively new surveys from national pollster Gallup, 90% of current retirees lean on their monthly payout as either a "major" or "minor" source of income. As for nonretirees, 83% expect Social Security will be a major or minor source of income when they retire. Both figures are tied with, or near, all-time highs since Gallup began this poll more than 17 years ago.
With Social Security responsible for pulling more than 22 million people out of poverty each and every month, most of which are retired workers, it's imperative to know the ins and outs of this program so you can get your fair share.
Here are 13 Social Security facts you'll want to know when planning for retirement.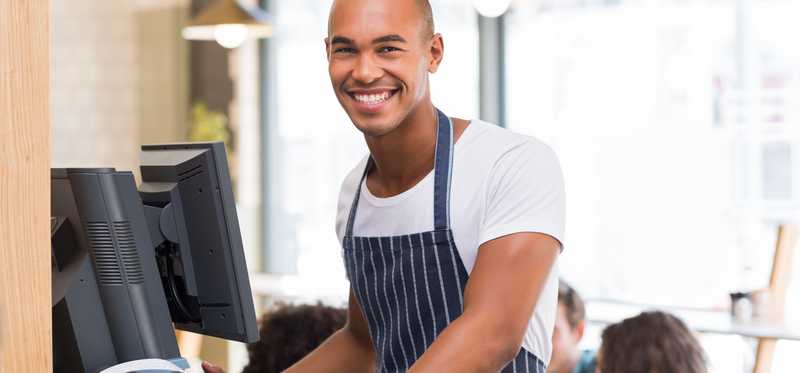 1. You'll need 40 lifetime work credits to qualify
Let's begin with the basics: Social Security isn't an entitlement. Being an American citizen doesn't mean you'll receive a Social Security retired worker benefit at some point in the future. Most people will earn their right to an eventual Social Security benefit check through many years of work.
In order to qualify for a benefit, you'll need to earn 40 lifetime work credits, of which a maximum of four can be earned each year. In 2019, one credit is awarded for every $1,360 in earned income (e.g., salary or wages). Or, put in another context, if you earn at least $5,440 in earned income this year, you'll have maxed out your work credits for 2019. Max out your credits for at least 10 years, and you'll guarantee yourself a retired worker benefit.
However, you'll see a bit later why you'll probably want to work more than just 10 years if you plan to be reliant in any way on Social Security income.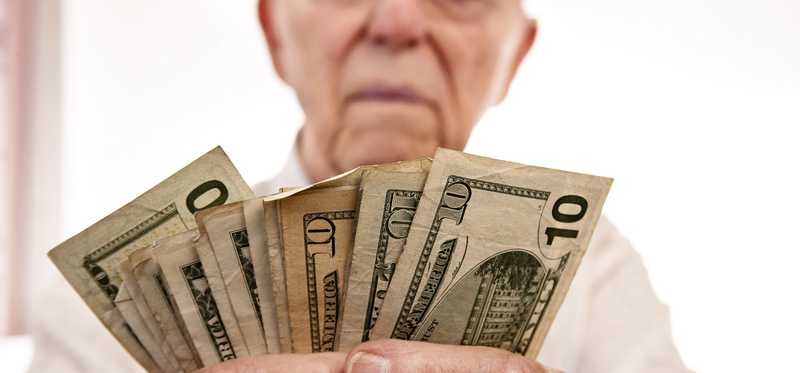 2. Retired-worker benefits replace about 40% of working wages
You should understand that Social Security, while playing a key role in keeping millions of retired Americans out of poverty, was never designed to be a primary source of income.
Rather, the Social Security Administration suggests that the program will replace about 40% of the working wages of the average American, with this percentage perhaps a bit higher for low-income workers, and lower for workers with higher average incomes. The point being, you're expected to have other sources of income when you retire, which means it's important to save and invest for long periods of time during your working years.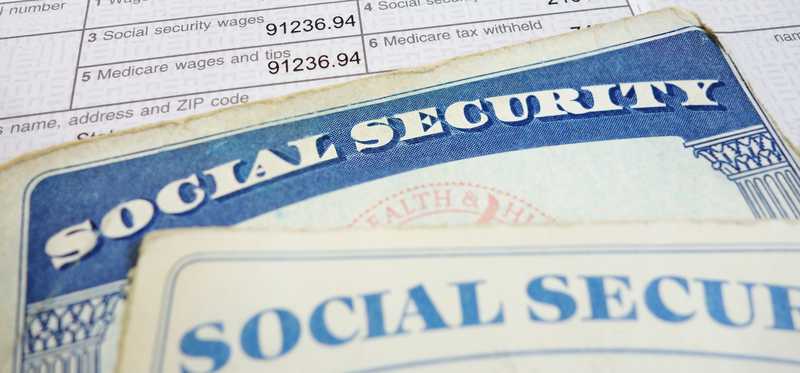 3. Earning more (up to a certain point), and working longer, helps
There are a handful of factors that help determine what you'll be paid by Social Security each month, and your work and earnings history are two of the most important.
When calculating your benefit, the Social Security Administration will take into account for 35 highest-earning, inflation-adjusted years to arrive at an annual average, which it'll then break down into a monthly average. For each year less of 35 worked, a goose egg ($0) will be averaged into your calculation, which will drag down your eventual payout. This is why it's important to work far more than just 10 years if you want a healthy benefit check from Social Security.
Your annual income matters, too, up to a point. You'll want to earn as much as you can to boost your annual average. However, only earned income up to the payroll tax earnings cap in a given year -- the cap changes annually in step with the National Average Wage Index -- will factor into your average. In 2019, the earnings payroll tax cap is $132,900.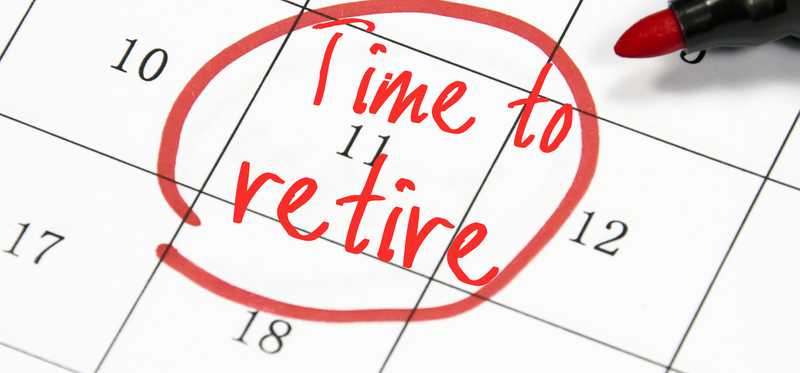 4. Benefits can begin at age 62, or any point thereafter
For retired workers, benefits can begin at age 62, or any age thereafter. As you'll learn in a couple of upcoming slides, the age where you decide to begin taking benefits can have a big impact on what you'll receive on a monthly basis from the program. Just keep in mind that a bigger monthly payout may not translate into a bigger lifetime payout, which is what we should all be focused on. A number of factors, including your health, should be taken into consideration when deciding the right age to begin taking your retired worker payout.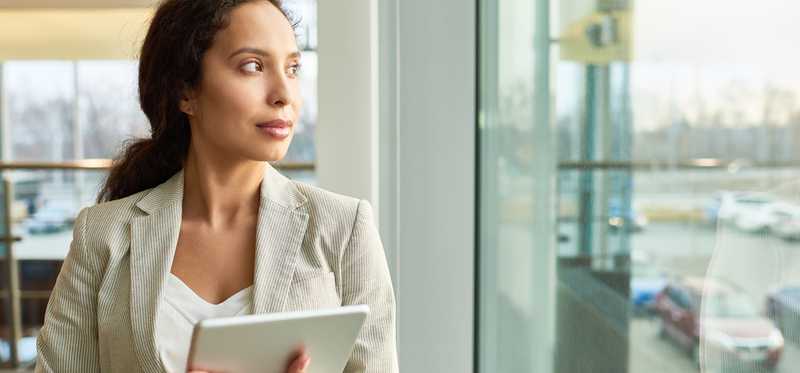 5. Know your full retirement age
It's absolutely imperative that you know your full retirement age before you retire. Your full retirement age is the age at which the Social Security Administration will pay you 100% of your monthly benefit, as determined by your birth year. Begin taking benefits at any point before your full retirement age, and you'll be permanently reducing your take-home from the program. We'll touch on this a bit more in the next slide.
How can you find out what your full retirement age is? Very easily: The Social Security Administration publishes this information in an easy-to-understand table on its website. Most baby boomers will have a full retirement age of between 66 and 67, with anyone born in or after 1960 having a full retirement age of 67. That means if you're a late-born boomer, Gen Xer, millennial, or part of Generation Z, you'll have to wait till age 67 to receive your full monthly retired worker benefit. 
ALSO READ: 3 Reasons to File for Social Security at Full Retirement Age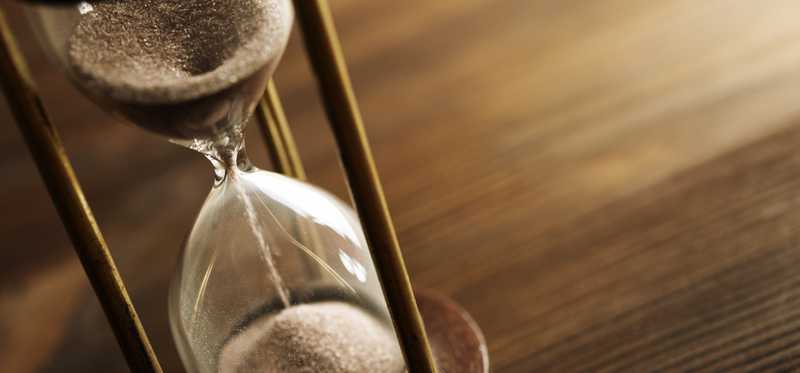 6. Waiting has benefits, and costs
We can't control our birth year, and thus our full retirement age, but we do have full control over when we begin taking benefits. The important rule to know here is that the longer you wait to begin taking your payout, the higher your monthly benefit will be. For each year you wait, your benefit will grow by approximately 8%, up until age 70. 
This means claiming as early as possible (age 62) could result in a monthly benefit check that's permanently reduced by up to 25% to 30%, depending on your birth year. Meanwhile, taking benefits at age 70 could boost your monthly payout 24% to 32% above what you would have received at full retirement age.
But even with a reduced payout, those folks claiming at age 62 will receive money for up to eight years before those who wait the longest even see a dime. This is why taking your health, financial situation, and even marital status, into consideration is so important.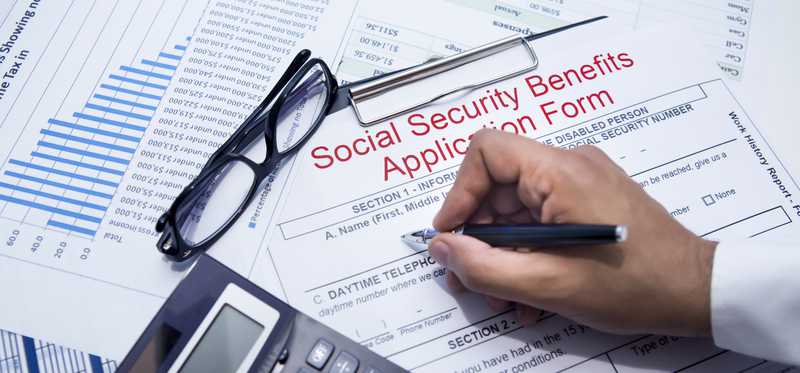 7. You can calculate your own benefit when nearing the eligible claiming age
Although "math" is a dirty four-letter word for most Americans, the Social Security Administration actually makes it easy for you to calculate your Social Security benefit at full retirement age. Just keep in mind that the bend points for the calculation are unique to each birth year, so make sure you choose the bend points for the year you'll turn 62.
In order to calculate your monthly benefit, you'll simply need to average out your 35 highest-earning, inflation-adjusted years, then divide by 12 to arrive at a monthly figure known as the average indexed monthly earnings, or AIME.
For those of you born in 1957 who, therefore, qualify for a retired worker benefit for the first time in 2019, here's the three-step formula that allows you to plug in your AIME to determine your monthly benefit at full retirement age:
         90% of the first $926 in AIME
         32% of AIME greater than $926, but less than $5,583
         15% of AIME greater than $5,583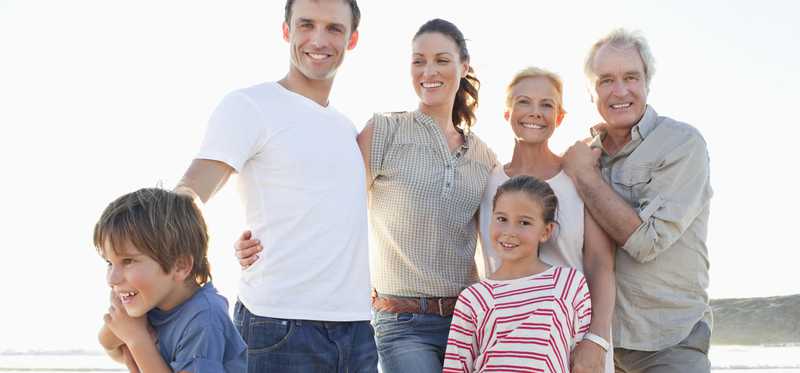 8. Your family can be a financial resource
As is sometimes the case, your Social Security claiming decision is about more than just you. Although it is, undoubtedly, a personal decision that'll determine what you'll receive each month, it can also impact your spouse. For instance, failing to wait until your full retirement age before taking benefits will result in your spouse being unable to maximize their survivor benefit if you pass away first. If you're the household breadwinner, that could be a big deal.
Conversely, your spouse and children may also be able to boost household income to between 150% and 180% of your monthly payout. Under certain conditions, children and spouses are able to receive Social Security benefits that are based on the earnings history of the primary worker. Or, to sum things up nicely, your Social Security claiming strategy is probably going to be a family affair.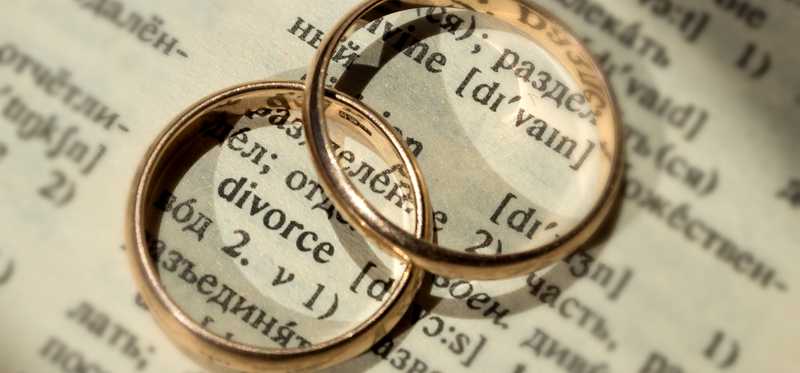 9. Even your ex-spouse can be a resource
Somewhere between 40% and 50% of marriages in the U.S. will end in divorce, according to the American Psychological Association. While divorce is never the end-goal of marriage, a lengthy marriage that ends in divorce may yield financial benefits for ex-spouses when it comes time to retire.
According to the Social Security Administration, as long as a marriage lasted at least 10 years, a former spouse who is at least 62 years of age and unmarried may be able to receive benefits based on their ex-spouses earnings history (even if that ex-spouse has remarried). The catch is that the benefit received from the ex-spouse's earnings history would have to be higher than the benefit received from one's own work and earnings history.
Best of all, benefits paid to an ex-spouse won't reduce the primary worker's monthly payout.
ALSO READ: Your 2019 Social Security Spousal Benefits Guide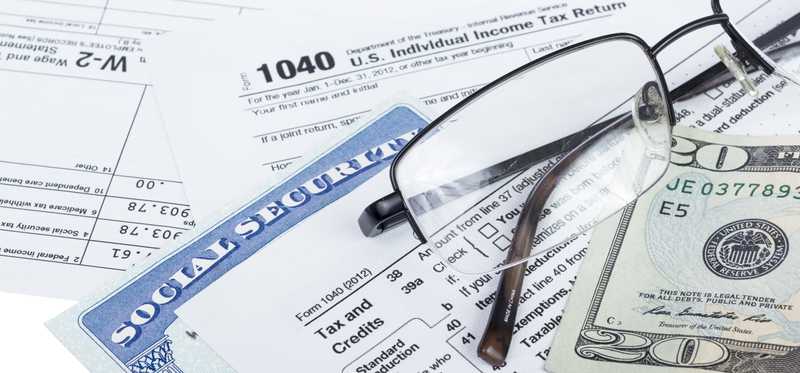 10. Mind the taxes
Believe it or not, Social Security benefits may be taxable. In fact, The Senior Citizens League finds that roughly half of all households with seniors aged 62 and up are paying some form of tax on their Social Security benefits today -- and this percentage is only likely to rise.
There are two tiers of federal benefit taxation. The first, which allows up to half of your benefits to be taxed at ordinary income rates, kicks in when an individual's modified adjusted gross income (MAGI) plus one-half of benefits paid surpasses $25,000, or $32,000 for a couple filing jointly. The second tier, which allows up to 85% of benefits to be taxed, begins when an individual's MAGI plus one-half of benefits tops $34,000, or $44,000 for couples filing jointly.
This is where the back-end tax benefits of a Roth IRA really shine. Since distributions from a Roth IRA don't count towards MAGI, people who choose to invest in a Roth for their retirement may benefit by avoiding tax on their Social Security benefits.
One last thing: 13 states also tax Social Security benefits to some varied degree, so pay attention to where you plan to call home during retirement.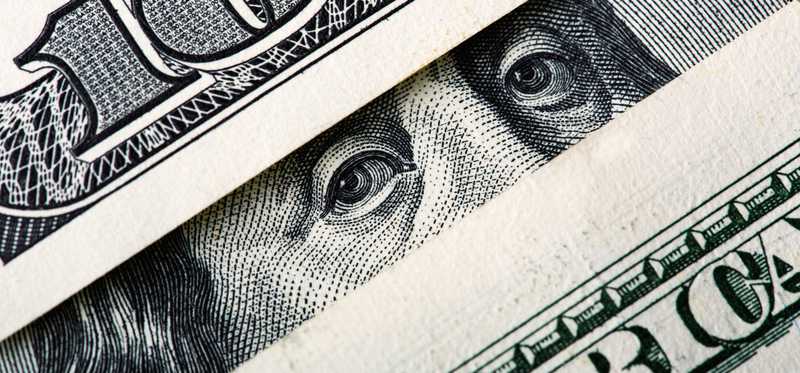 11. Remember Social Security has a built-in mulligan
Sometimes things don't go as planned, which is why Social Security has a built-in mulligan that not too many folks know about.
Form SSA-521 (officially, "Request for Withdrawal of Application") allows retired workers who've recently begun receiving benefits the option of undoing their claim, assuming the Social Security Administration approves their request. This do-over clause could be especially helpful if, say, you were forced to claim benefits early because of a long period of unemployment in your early 60s, but landed a well-paying job shortly after your benefits began.
The catch? Retirees only have 12 months after first receiving benefits to file Form SSA-521 with the Social Security Administration, and they'll be required to pay back all of the benefits they've received. But, if approved, their claim will be undone, and their payout will continue growing at roughly 8% per year, once again. 

12. You can do a lot online
Another important aspect of Social Security you should know is that you can do a lot of things online that your parents and grandparents simply weren't able to do. Creating a "my Social Security" account can allow you to:
         View your earnings history to ensure that it's accurate
         Check your estimated payout at full retirement age, as well as view your Social Security statement
         Apply for Social Security retirement benefits or spousal benefits
         Change your address or phone number
         Start or alter your direct deposit
And a whole lot more. Though physical Social Security offices and representatives will always be there to answer what questions you may have, plenty of the answers you seek are a click away with a "my Social Security" account.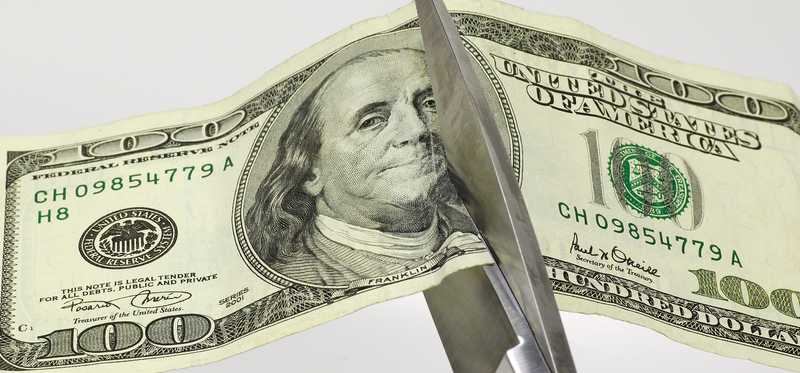 13. Benefit cuts could be coming
A final fact you'll want to know is that the current payout schedule is unsustainable, according to the 2019 Social Security Board of Trustees report. Unless additional tax revenue is raised and/or expenditure cuts made, Social Security's nearly $2.9 trillion in built-up asset reserves since inception will be completely gone by 2035, at which point retired workers could face an up to 23% reduction to their payout.
To be clear, this doesn't mean Social Security is going bankrupt, and it's not going to disappear. The program's recurring sources of revenue ensure it can never go bankrupt. But this all-important source of income for retirees could pass along sizable benefit cuts in the future to sustain payouts over the long run. That should provide added incentive to keep Social Security from becoming too large a source of your income during retirement. 
ALSO READ: This 36-Year Social Security Streak Is Nearly Over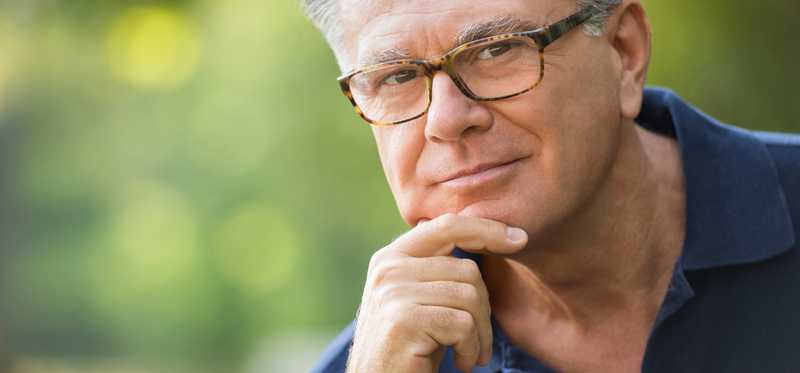 There's no perfect path
Despite this laundry list of suggestions to help you plan for retirement, the last thing you should know is that there is no perfect path or concrete formula for everyone. Each and every person has a unique set of variables based on their age, health, savings, and marital status, that'll help them in determining when the best time is to claim Social Security benefits. Make sure you take the time to understand what variables are most important to you and your family before taking benefits. 

The Motley Fool has a disclosure policy.