15 Chains That Pay More Than Minimum Wage
By Jeremy Bowman - Mar 28, 2019 at 7:07AM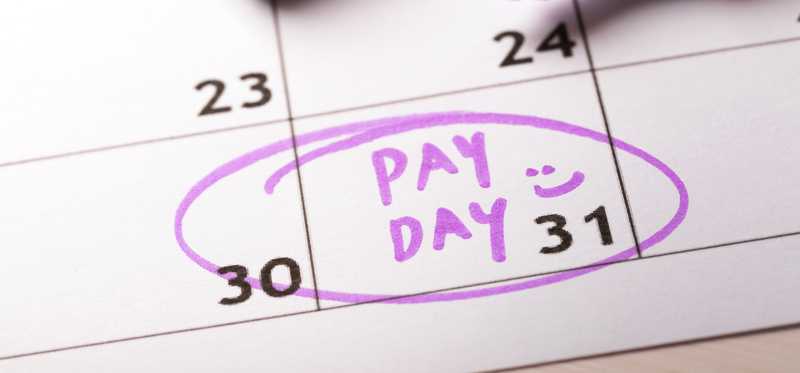 15 Chains That Pay More Than Minimum Wage
Payday is more lucrative for workers at these companies
The federal minimum wage hasn't increased in nearly 10 years. The last time Congress lifted the legal pay rate came in 2009 when it went from from $5.15/hour to $7.25/hour. Republican control of at least one house of Congress since then has stood in the way of further hikes.
Though a number of states have gone ahead and raised minimum wages above the federal minimum, many companies have gone even further, paying well above the legal minimum due to a tightening labor market as unemployment rates have fallen near all-time lows.
As competition for front-line workers has heated up, so have wages. Keep reading to see 15 chains that pay more than the minimum wage.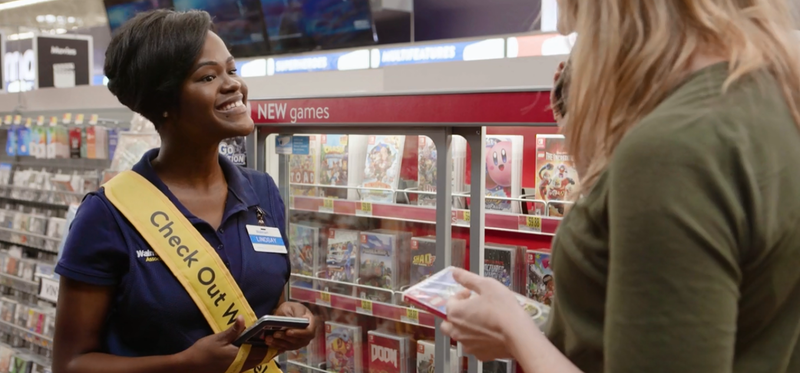 1. Walmart
Throughout much of its history, Walmart's (NYSE: WMT) pay started at the minimum wage. Founder Sam Walton believed in low prices above all else, and, consequently, the company needed to keep wages low in order to offer customers the lowest price.
However, that all changed in 2015. With the rise of e-commerce and the threat of Amazon (Nasdaq: AMZN) spiking Walmart's growth, CEO Doug McMillon said the company would lift its wage minimum to $9/hour that year, and then $10/hour the following year, significantly above the $7.25/hour wage in many of the states that Walmart operated.
With 1.5 million employees in the U.S., Walmart is the nation's biggest private employer, and the move prompted many retailers and restaurants to follow suit.
In 2018, Walmart again raised its minimum wage, this time to $11/hour, following the passage of the Tax Cuts and Jobs Act that lowered the federal corporate tax rate from 35% to 21%.
ALSO READ: How to Save for Retirement on a Minimum Wage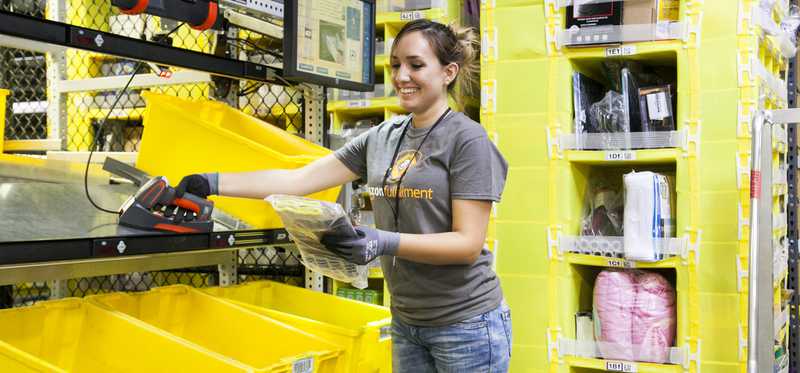 2. Amazon
While Amazon may not be a chain in the traditional sense, there's no question that the company competes directly with retailers for both customers and employees as it relies on hundreds of thousands of workers to pick and pack orders at its vast network of warehouses.
Like other big retailers including Walmart, Amazon came under pressure for its treatment of its warehouse workers. Reports of triple-digit temperatures inside its facilities, workers unable to take bathroom breaks, and low wages attracted attention from critics including Sen. Bernie Sanders.
After years of resisting calls to raise its wages, Amazon responded to Sanders and others by saying last October that it would raise its minimum wage to $15/hour, which included workers at Whole Foods.
As Amazon has done in other instances, such as collecting sales taxes, the company reversed its position when it found it politically useful to do so.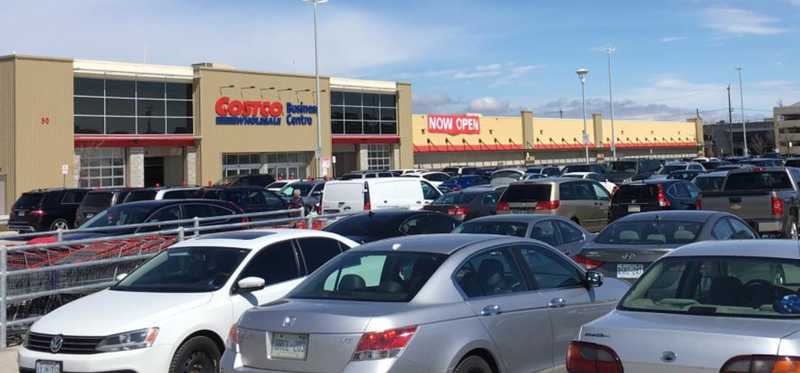 3. Costco
Costco Wholesale (Nasdaq: COST), the warehouse retail giant, has historically been one of the best-paying retailers in the U.S. Unlike Walmart's historical strategy of paying low wages, Costco has chosen instead to pay higher wages to attract a better workforce and keep turnover down. Due to its warehouse model, the company also needs fewer workers than a traditional retailer like Walmart does.
In its most recent earnings call, Costco said it would lift its base hourly wage from $14/hour to $15/ hour, which follows a wage hike last June from $13/hour to $14/hour, though it was unclear when the current wage hike goes into effect.
With competitors like Amazon raising wages and state minimums rising in several of the states in which it operates, Costco seems to feel pressured to maintain its reputation as one of the best-paying retailers in the country.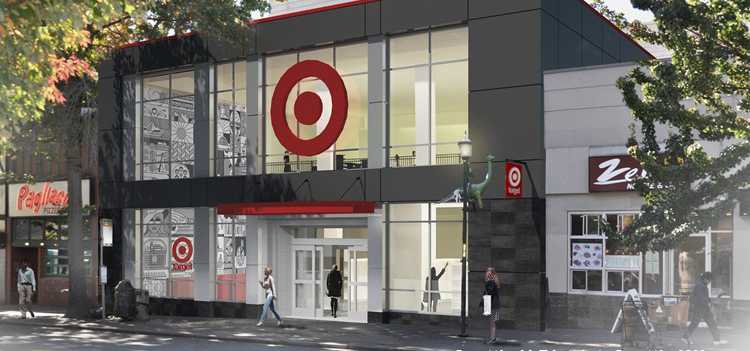 4. Target
Since Target's (NYSE: TGT) closest competitors are some of the companies already mentioned, it shouldn't be surprising to find the big-box chain on this list with its peers.
Last March, Target said it would raise minimum wages for new hires to $12/hour as its next step in its plan to lift the company's base wage to $15/hour by the end of 2020.
That decision followed a wage hike to $11/hour the previous year, and in 2015 and 2016, Target followed Walmart in raising its starting wages to first $9/hour and then $10/hour.
As the company adds new small-footprint stores in places like major cities, paying competitive wages will be key to attracting the right talent pool.
ALSO READ: 21-Plus States That Are Raising Their Minimum Wage in 2019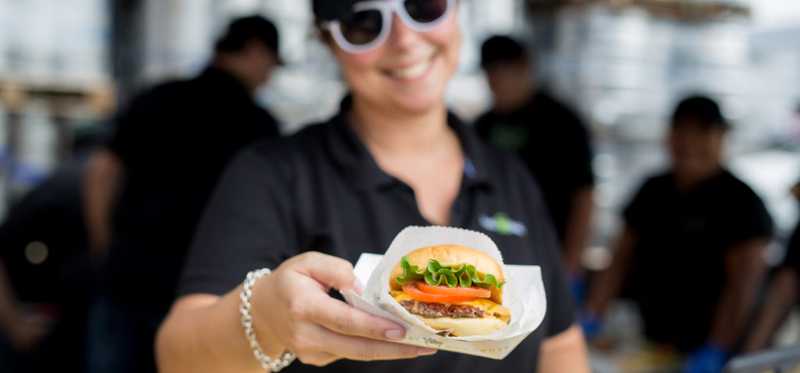 5. Shake Shack
Unlike the retailers above, Shake Shack (NYSE: SHAK) doesn't have one standard minimum wage it pays across the country.
The company offers different minimum wages in each market, but it has consistently made efforts to pay higher wages than competing restaurant chains, and pays better than the local minimum wage in all of its markets.
Back in 2015, the company was paying a minimum wage of $11/hour at its Texas locations even though that state's minimum wage was just $7.25/hour.
In Washington, D.C., the minimum wage it paid the was $12/hour, compared to the district minimum wage of $10.50/hour.
Since then, minimum wages have risen quickly in many of its key markets like New York, California, and Washington, D.C., which helped push labor costs up to 27.4% last year, but the company has retained its commitment to pay its workers well.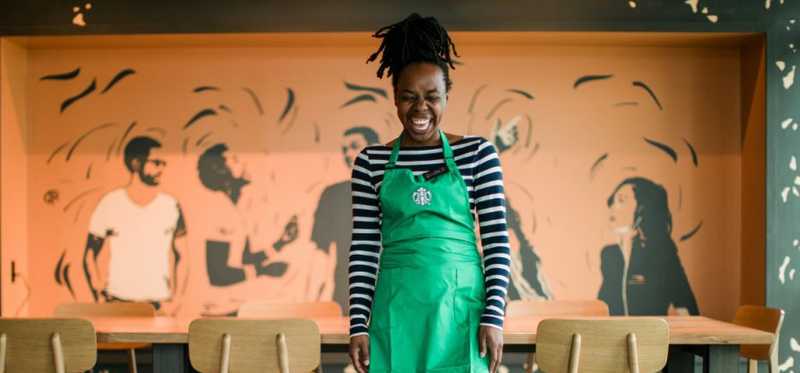 6. Starbucks
The global coffee chain has long tried to separate itself from the pack with its treatment of employees, offering things like health insurance benefits, college tuition, and Starbucks (Nasdaq: SBUX) stock for its baristas.
Like Shake Shack, Starbucks doesn't have a blanket starting minimum wage across the country as the company operates in many different types of markets.
However, the coffee giant has made efforts to keep is base wage above federal and state minimums. In fact last January, Starbucks announced its second wage hike of the year, which came following the Tax Cuts and Jobs Act, and said it pays above the minimum wage in all states across the country.
At the same time, Starbucks said it would invest $250 million in higher wages and benefits, a sign of its commitment to offering better-than-average wages.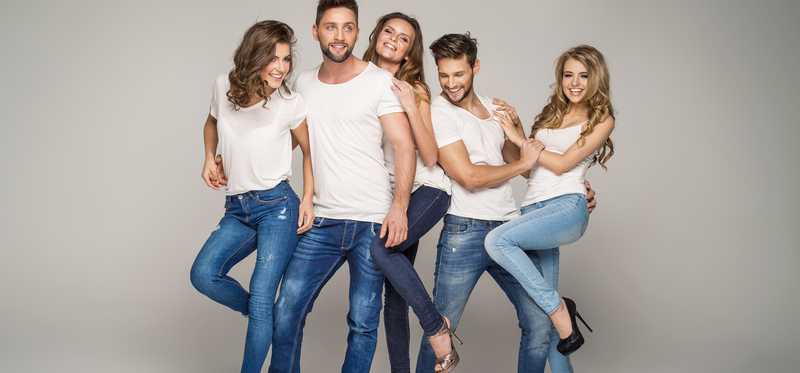 7. Gap
With thousands of stores across the country under brands including Banana Republic, Old Navy, and its namesake, Gap (NYSE: GPS) is one of the biggest apparel brands in the country.
In 2014, it said it would raise its minimum wage to $9/hour later that year and to $10/hour in 2015.
Gap doesn't seem to have raised its minimum wage companywide since then as it's struggled in recent years and even said it would spin off the better-performing Old Navy chain.
The move seemed to deliver the desired effect as the company said job applications jumped, and that may have prompted other retailers to follow its move.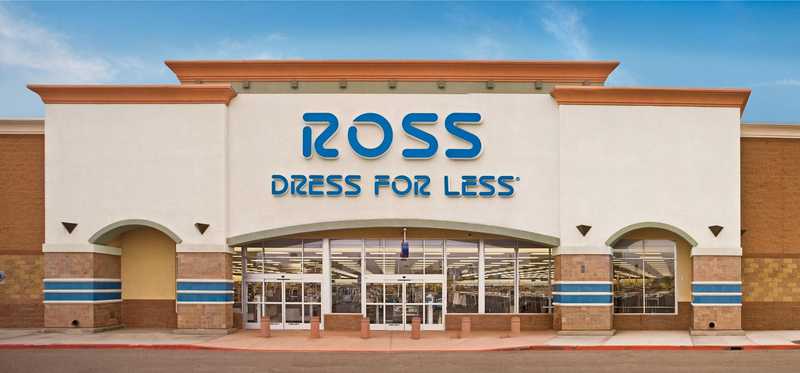 8. Ross Stores
Like other off-price chains, Ross Stores (Nasdaq: ROST), also known as Ross Dress for Less, has outperformed the broader retail sector as the off-price model has proven to be relatively well-protected from the threat of e-commerce.
However, like other retailers, Ross has been pressured by the tightening labor market into raising its wages. Last year, Ross said it would raise its hourly rate to $11/hour and issued lower-than-expected guidance as a result, sending the stock lower.
Ross's decision was at odds with rival TJX Companies (NYSE: TJX), the parent of TJ Maxx, which said it would raise wages strategically in select markets, rather than across the board.
ALSO READ: Will a National $15 Minimum Wage Really Benefit Workers?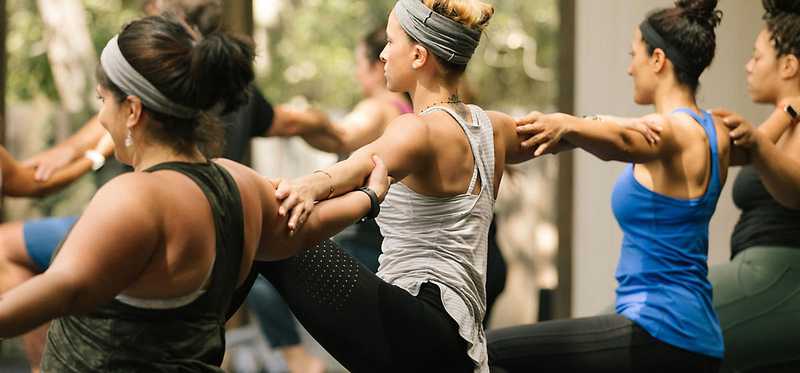 9. Lululemon Athletica
With its high-end brand, Lululemon Athletica (Nasdaq: LULU) has a reputation for paying better than most retailers as the company hires and cultivates front-line "educators" by offering reimbursements for yoga and exercise classes.
Lululemon has never announced a companywide minimum wage hike and seems to pay different wages in different markets, but the company has put pressure on other apparel retailers, which may be the reason that Gap raised its wages in 2014 as Lululemon then paid $11/hour, according to Racked.
According to Glassdoor, salaries for Lululemon educators now range from $12 to $17 and average $14.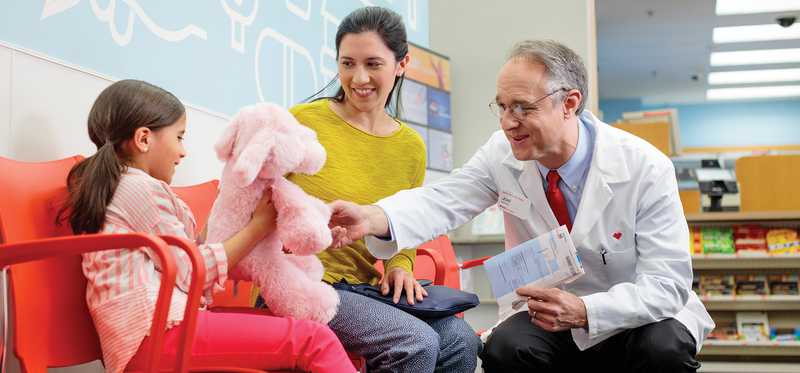 10. CVS Health
CVS Health (NYSE: CVS) is not a traditional retailer as it makes the majority of its revenue from its pharmacy division, not to mention its recent acquisition of Aetna. However, the company still competes directly with retailers for front-line employees like cashiers and stockers as it sells many of the same products you would find in your local convenience store.
Like other companies, CVS raised wages after the corporate tax cut was passed in 2017, saying last February that it would lift its hourly rate to $11/hour.
CVS said the move would cost it $425 million, but the tax cut would bring in an additional $1.2 billion in cash flow.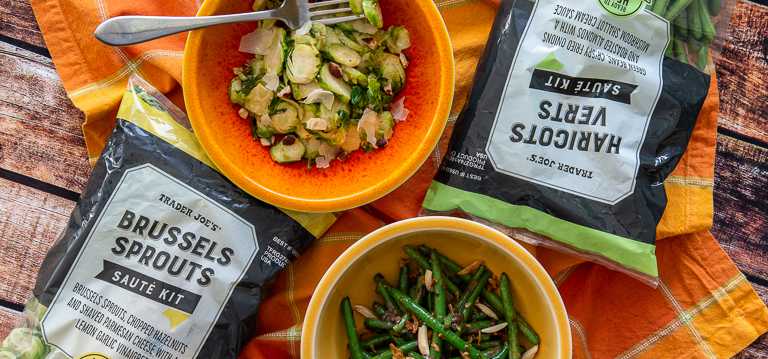 11. Trader Joe's
Like rival Whole Foods, Trader Joe's also has a reputation for above-average wages and treating employees better than most retailers.
According to Christian Science Monitor, the specialty grocer paid an average hourly wage of $13.29 back in 2014, and the company now pays an average of $14/hour according to data from Glassdoor.
Though the grocer doesn't have a companywide minimum wage, its reputation as a good place to work has helped attract college students and even graduates who would be less likely to work for its competitors.
ALSO READ: Which Companies Have Committed to a $15-an-Hour Minimum Wage?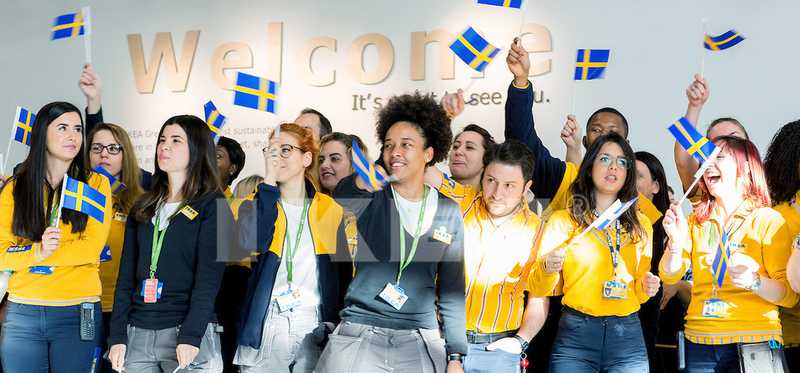 12. IKEA
The privately held home-furnishings retailer has also consistently outpaced other retailers in wage hikes and paying more than the federal minimum.
Back in 2015, IKEA raised its minimum wage to $10 and would be an average starting wage at all of its locations of $11.87. IKEA's decision to raise its wages back then came after an earlier wage hike the year before, which the company said contributed to lower turnover and that helps the company save money on recruiting, hiring, and training.
IKEA also noticed an improved applicant pool when it said would pay a "living wage" at all its stores.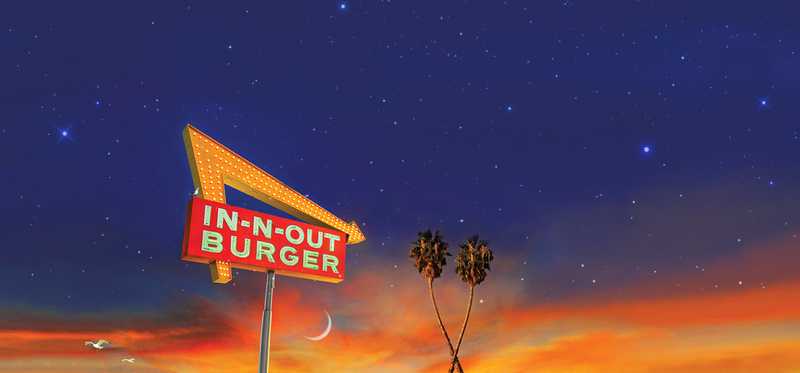 13. In-N-Out Burger
The privately held, California-based fast-food chain does things a little differently from many of its peers. The company has always offered a very limited of menu of burgers, fries, and shakes, eschewing items like chicken, breakfast sandwiches, or salads that chains like McDonald's have offered over the years.
In-N-Out has also mostly resisted expansion as the company has slowly expanded form California to neighboring western states, but only has about 350 locations, despite a cult-like following.
In-N-Out also pays its employees better than most restaurant chains as they start at $13/hour and restaurant managers can earn well into six figures with the average manager making $160,000.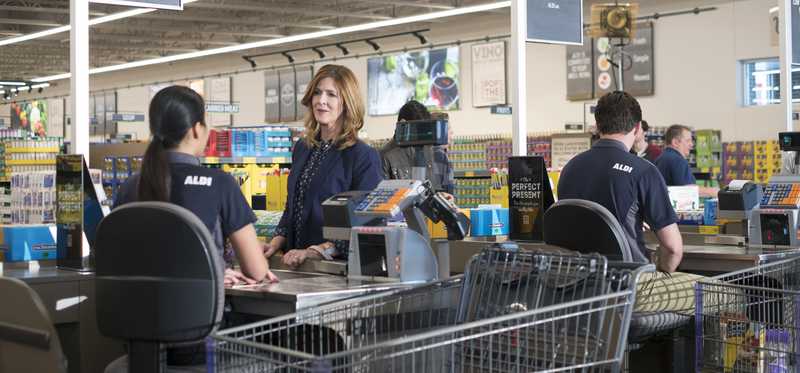 14. Aldi
The German supermarket chain is known for its low prices, but that doesn't extend to its employees. Aldi pays its cashiers an average of $12/hour, and back in 2014 paid a minimum wage of $10.50.
Outside the U.S., Aldi has also burnished its reputation lately as it said it would raise pay for its U.K. workers above a living wage after the company generated record revenue of $13.6 billion. It was the second year in a row the company made such a move, earning it kudos from multiple outlets.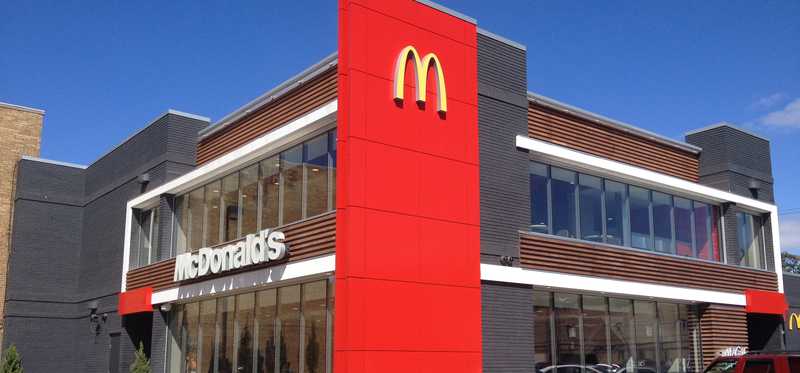 15. McDonald's
This one's a little controversial. McDonald's (NYSE: MCD) said in 2015 it would raise wages at company-owned restaurants in the U.S. to $10/hour, following Walmart's announcement to hike its wages. Though the move would not affect franchised restaurants, or the vast majority of its locations, it would still lift wages at 1,500 locations for 90,000 employees.
At the same time, CEO Steve Easterbrook said it would raise the minimum wage at least $1/hour above the local rate. However, in 2018, a number of news outlets reported that McDonald's wasn't paying $1 above the local rate as minimum wages had risen sharply in several states. The response shows that businesses can court trouble with groups like Fight for $15 if they fail to keep up with rising minimum wage rates.
ALSO READ: Why a McDonald's $15 Minimum Wage Wouldn't Be as Big as Amazon's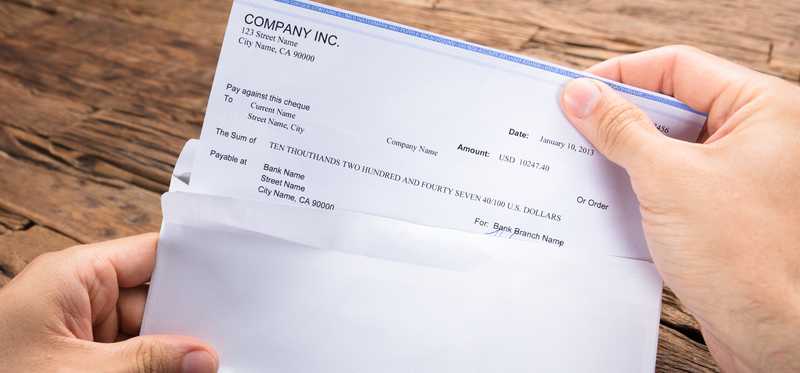 The fight for $15 continues
With the federal government unlikely to raise the minimum wage at least until the next presidential election, there could be even more retailers and restaurants to throw their hat into the ring of those confidently paying more than minimum wage over the next couple of years.
Barring a recession, the unemployment rate should remain low and therefore the labor market is only likely to get tighter as many of these companies continue to expand.
That's good news for front-line workers hoping for raises or those just about to enter the workforce. For investors, it could mean that profits will get squeezed as labor costs move higher.

John Mackey, CEO of Whole Foods Market, an Amazon subsidiary, is a member of The Motley Fool's board of directors. Jeremy Bowman owns shares of Amazon, Shake Shack, Starbucks, and Target. The Motley Fool owns shares of and recommends Amazon, Costco Wholesale, and Starbucks. The Motley Fool recommends CVS Health, Lululemon Athletica, and The TJX Companies. The Motley Fool has a disclosure policy.

Premium Investing Services
Invest better with The Motley Fool. Get stock recommendations, portfolio guidance, and more from The Motley Fool's premium services.