15 Occupations With the Highest Expected Job Growth by 2026
Author: Todd Campbell | February 15, 2018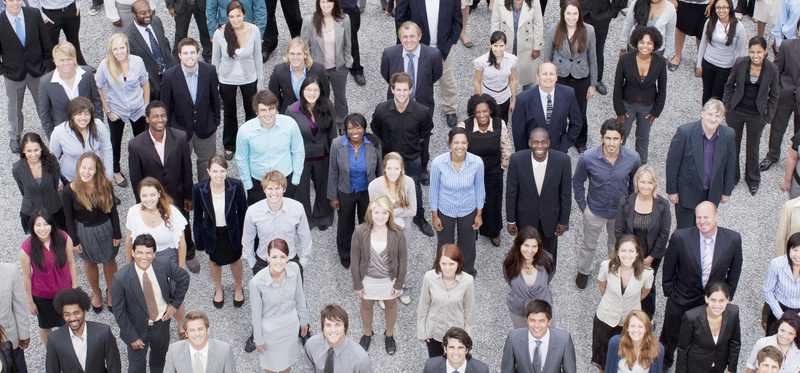 Growth is happening quickly for these occupations
If you're approaching graduation or considering a career change, it could pay off to focus on a career that's likely to experience significant growth over the coming decade. Fast-growing industries can make getting hired easier and if the job requires skills that only you can provide, then it can result in a bigger paycheck, too.
Here are the 15 fastest growing occupations through 2026, according to the Bureau of Labor Statistics. Is your dream job on the list?
ALSO READ: Where the Flexible Jobs Are -- 11 Careers to Consider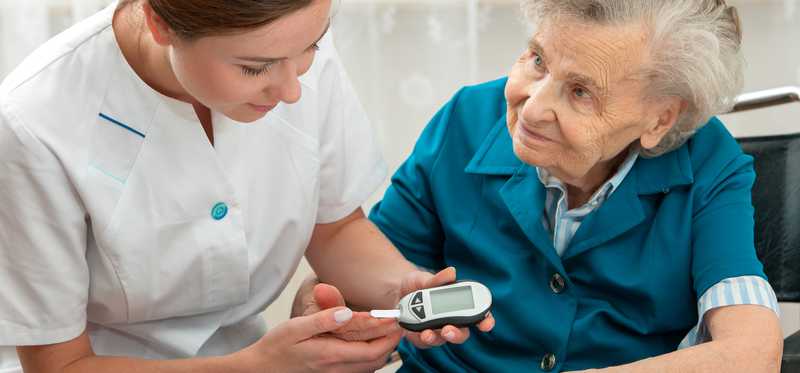 No.1: Home health and personal care aides -- up 41%
Are you a natural born caregiver? Do you like helping people in need? If so, then perhaps, a job as a home health or personal care aide is right for you.
The number of home health and personal care aides is expected to surge in the U.S. because of demand from aging baby boomers, and although this may not be the highest paying job on this list, it's among the most important. Home health aides and personal care aides assist people with disabilities, chronic illnesses, or cognitive impairment and oftentimes, they work with older adults who can no longer care for themselves. Depending on the state you work in, you might also support a nurse by checking on a patient's vital signs or giving them their medication. You may work in a person's home or in a group home or as part of day services programs.
You don't have to have a college education to work as a home health or personal care aide, but having a degree could help you get a job that pays best. In 2016, home health aides and personal care aides earned a median $22,600 and $21,920, respectively.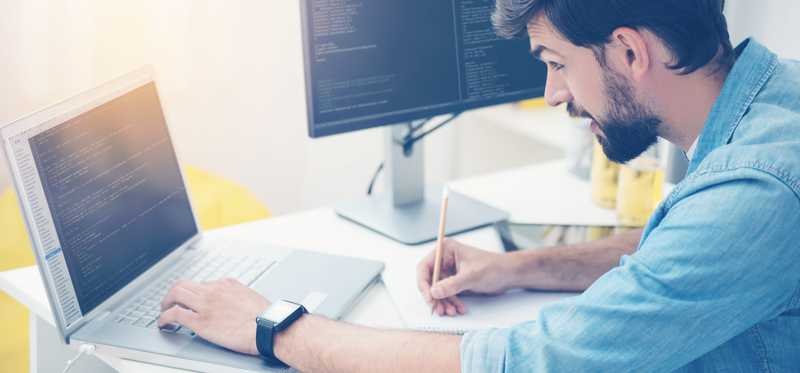 No. 2: Software developers, applications -- up 30.7%
Technology trends such as artificial intelligence and the Internet of Things are supporting demand for talented software and application developers, so if your dream job includes caffeine-fueled coding, then a career as a software and applications developer might be a logical choice.
Software developers who work in California and Texas pocket the biggest paychecks currently, but you don't have to live there to make a nice living. Nationally, the average software developer makes over $100,000 annually and if you're among the best of the best, then you can earn even more. According to the BLS, the top 10% of software developers in the U.S. bring in a median $157,590.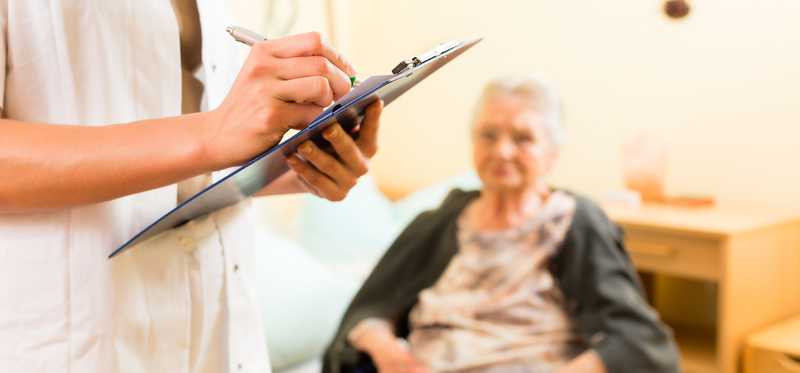 No. 3: Medical assistants -- up 29%
A bigger and longer-living population means more doctor visits and that's going to increase demand for medical assistants.
Medical assistants do a variety of administrative and clinical tasks in physicians' offices, hospitals, outpatient clinics, and other healthcare facilities. A typical day for a medical assistant may include entering or updating patient information into software programs, assisting physicians by taking patients' blood pressure, scheduling appointments, and preparing samples for testing.
You'll probably want to get a post-secondary certificate to boost your chances of landing one of these jobs, but some people get hired straight out of high school, and on-the-job training may be provided. Hours often include nights and weekends and overall, the median annual income for medical assistants is $31,540.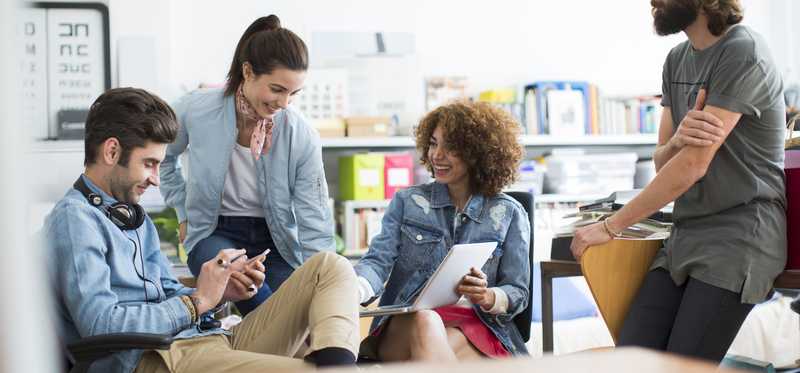 No. 4: Market research analysts and marketing specialists -- up 23.2%
Do spreadsheets make you swoon? Do you get an unnatural degree of satisfaction discovering connections between seemingly different pieces of information? If you're nodding yes, then you might not have any trouble securing a position as a market research analyst or marketing specialist.
In this role, you'll study the latest market data to help companies decide what products to sell and how to sell them. Most positions require at least a bachelor's degree and above average math skills and while these are typically 9 to 5 jobs, deadlines can result in working much longer hours. As for pay, you'll bring home more than the average American. The median income for this position is $62,560, and if you score a position in publishing, you could earn a median $72,880 per year.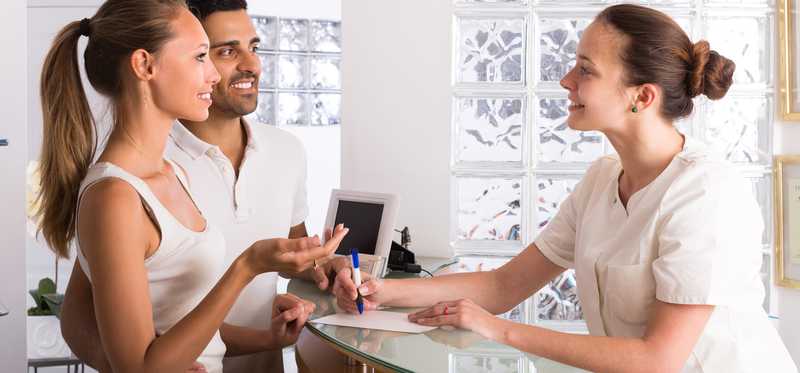 No. 5: Medical secretaries -- up 22.5%
If you'd like to work in the fast-growing healthcare sector, but you get a little queasy when it comes to the nitty-gritty of providing healthcare, then you might want to pursue a job as a medical secretary.
Medical secretaries spend their time working the phones and navigating software programs to schedule appointments, bill patients, and compile and record medical charts, reports, and correspondence. Most of these jobs are in physician practices, but the highest median pay comes from working in a dentist's office. Currently, the average income for a medical secretary is $35,060, but you can earn about 10% more than that working for a dentist.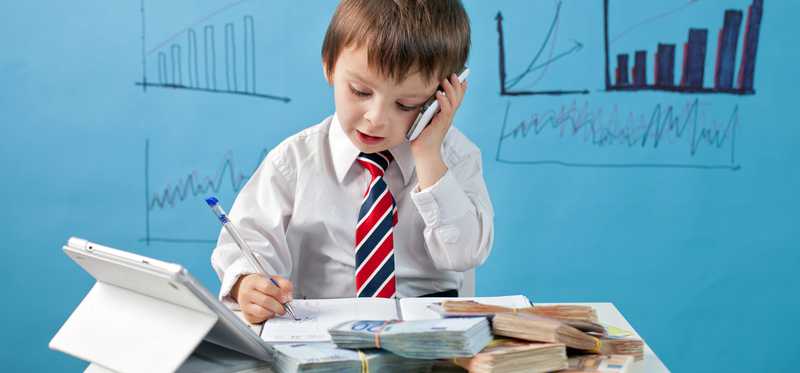 No. 6: Financial managers -- up 18.7%
Balancing budgets, calculating profit and loss, and compiling financial statements. Ooh la la!
Crunching numbers isn't for everyone, but financial managers are among the highest paying careers on this list. In exchange for a six-figure income, you'll produce financial reports, direct investment activities, and develop financial strategies for your employer. Computer programs do a lot of the heavy lifting nowadays, so expect to spend a good portion of your day on analysis and advising top management. You'll work longer-than-average hours and a college degree, plus five years or more of work experience in finance, is required, but median pay is $121,750.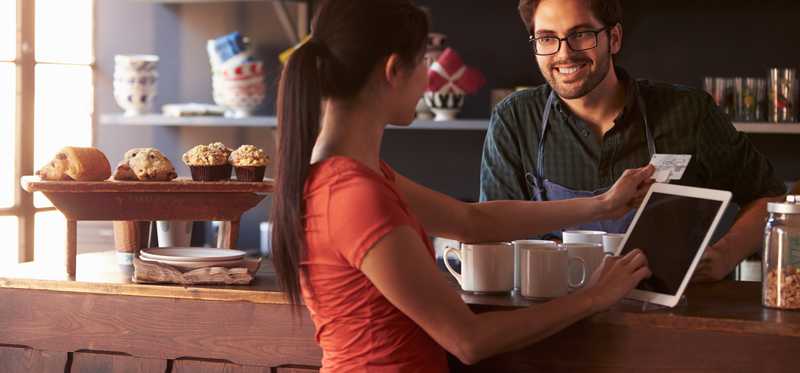 No. 7: Combined food preparation and serving workers, including fast food -- up 16.8%
People have to eat, and a growing population should provide food service workers with a tasty type of job security! 
You don't need a college degree to be hired, but a friendly, outgoing, and customer-oriented mindset are helpful. Most people in this industry work at restaurants, where they're counted on to clean, serve customers, and prepare food for cooking. Food preparation and serving employees work evenings, weekends, and holidays, making this a top job choice for people seeking a part-time job. The median pay in 2016 was $9.44 per hour, or $19,630 per year.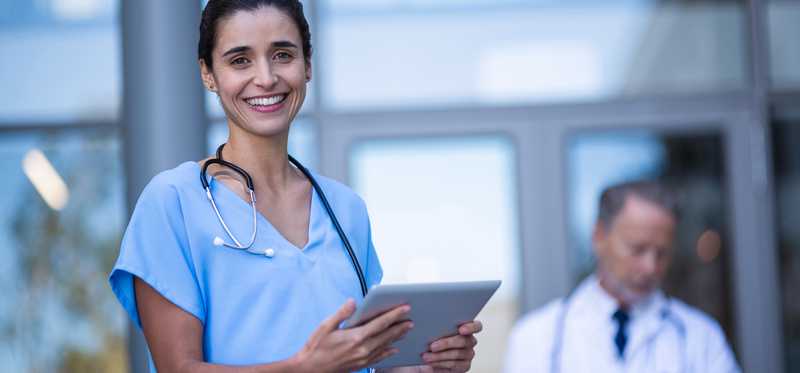 No. 8: Registered nurses -- up 14.8%
Becoming a registered nurse requires specialized education, but the extra schooling can be worth it. Registered nurses provide and coordinate patient care, but they also educate patients, provide advice, and offer emotional support to them and their families.
Many registered nurses work in hospitals, but nursing jobs are also available in doctor's offices, schools, and nursing homes. A bachelor's degree in nursing is considered the typical minimum education for registered nurses, but a graduate degree can boost the chance of landing a high-paying administrative or clinical nurse specialist position. Overall, the median annual wage for
registered nurses is $68,450
, but the highest paid nurses can earn a six-figure income.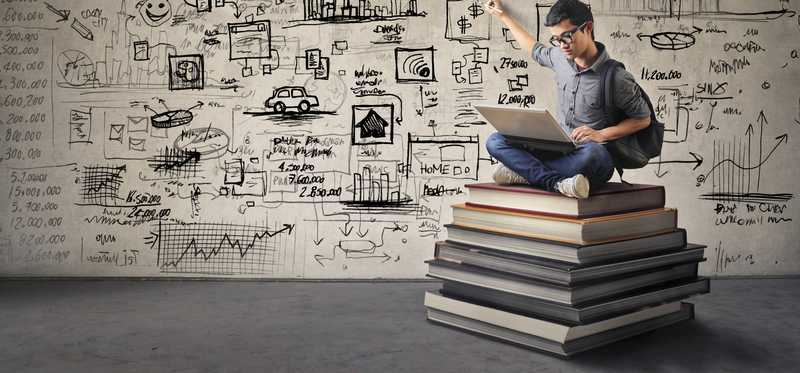 No. 9: Management analysts -- up 14.3%
Expert in your industry? A pro at self-motivation and communication? Love to travel? A career as a management analyst or management consultant could be a perfect fit.
Management analysts are at their best when they're gathering, organizing, analyzing, and presenting information to business leaders. Most of these analysts work as contractors, rather than as full-time employees. Those who work for a consulting firm usually receive a salary plus bonuses, while those who are self-employed typically get paid by the hour or project. Overall, the median annual wage for this position is $81,330, but you'll probably need a bachelor's degree or a master's degree to get hired. Job prospects will probably be best in healthcare and IT because those industries are expected to grow most rapidly in the coming years. Businesses are always looking for new ways to boost profitability, so there's job security, but be prepared to log long hours on the phone, in your car, and on a plane.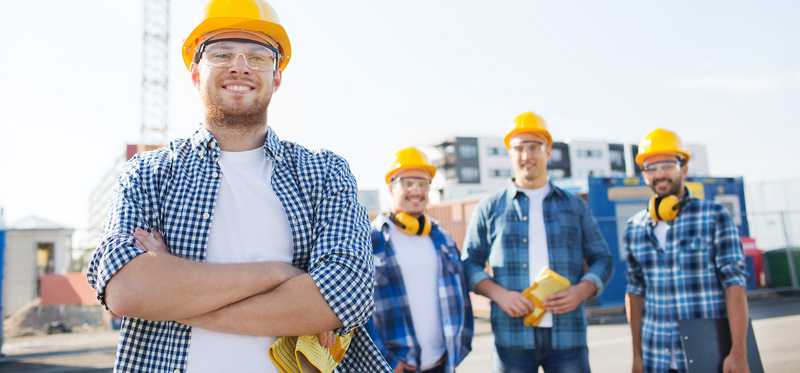 No. 10: Construction laborers -- up 12.4%
Have your shop class projects held up under the test of time? If so, then consider putting those construction skills to work full-time. A growing economy means there's an increasing need for people who can build things, and while these jobs require hard work in all types of weather, they don't require a college degree. Many workers are self-employed and are paid by the hour or project, but the median pay for a construction laborer is $32,230 per year. Working with your hands can be rewarding, but this career isn't for the faint of heart. According to the BLS, construction laborers have one of the highest rates of injuries and illnesses of all U.S. occupations.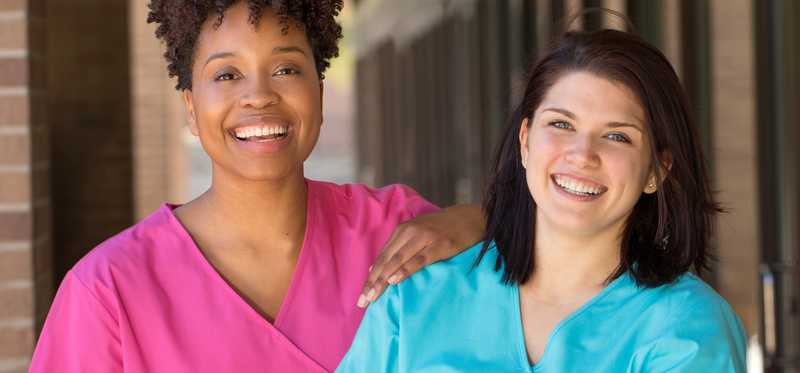 No. 11: Licensed practical and licensed vocational nurses -- up 12.3%
If you want a career in healthcare, but the advanced schooling that's needed to become a registered nurse is a bit daunting (and expensive!), then becoming a licensed practical or vocational nurse could be a good compromise.
Licensed practical and vocational nurses don't need a four-year degree to land a job, but they do require certification, which is often available at community colleges and typically takes about one year to complete. Once hired, these nurses spend a lot of time on their feet, going from patient to patient to provide basic care, education, and aid. They frequently work in elderly care facilities or for home healthcare companies and their median pay is $44,090.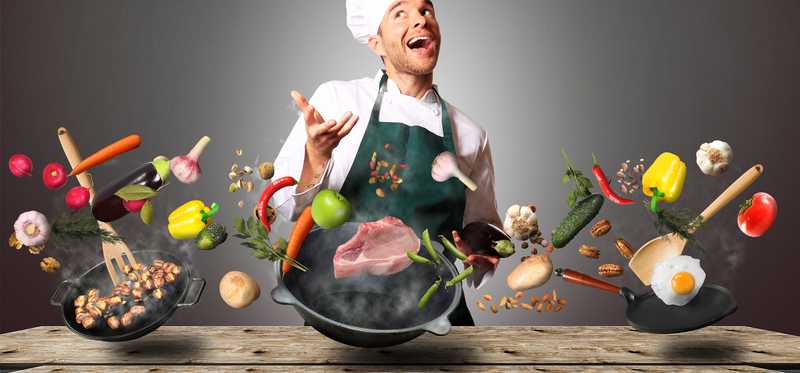 No. 12: Cooks, restaurant -- up 11.8%
If your DVR is full of episodes of The Chew, Chopped, and Iron Chef America, and you spend most of your spare time over a saucepan, then it might be time to put your culinary skills to the test and turn your love of cooking into a paycheck.
In this job you'll prepare, season, and cook soup, meats, vegetables, or desserts in restaurants. You may have to keep inventory and order supplies too. The hours vary, but late evenings and weekends are common. Some places let you learn on-the-job, but a culinary school degree may give you an edge at winning a job at your favorite restaurant. Cooks earn a median $24,140, however, chefs and head cooks can earn more than $40,000. Given the surging population and rising demand among millennials for prepared food, there may never be a better time to become a cook.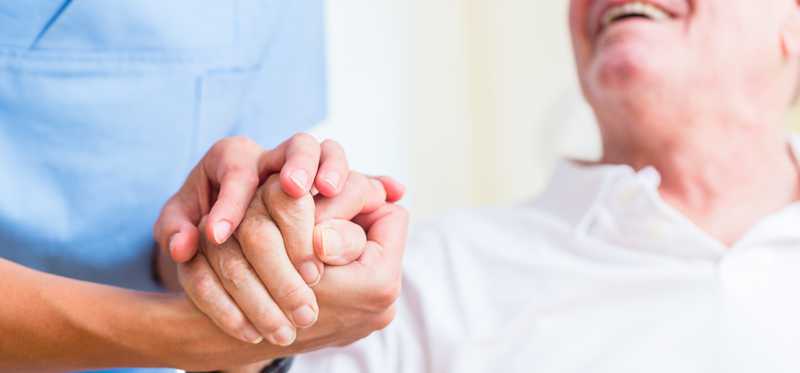 No. 13: Nursing assistants -- up 11.5%
Becoming a nursing assistant is another way you can secure a job in healthcare and benefit from the aging baby boomer trend.
Nursing assistants provide patient care under the direction of the nursing staff and that can mean anything from helping patients groom themselves to changing linens. You can only get one of these jobs after completing a state-approved education program and you'll need to pass a state competency exam to get certified. The best prospects for future job growth include retirement communities, assisted living communities, hospitals, and nursing care facilities and the median annual income is $26,590.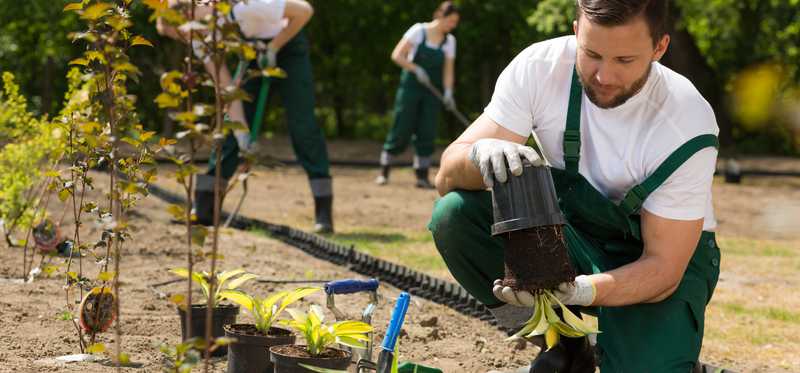 No. 14: Landscaping and groundskeeping workers -- up 11.3%
Green thumbs unite! Using hands, tools, and equipment, landscapers and groundskeepers lay sod, mow grass, trim trees, plant bushes, water flowers, fertilize soil, dig holes, and rake leaves.
Building owners and homeowners are increasingly turning to others to keep their yards neat and orderly and that trend should help keep landscapers and groundskeepers working year-round, especially in warmer climates. It's repetitive and hard work, but you don't need any formal training to be hired. You'll likely need a license if you work with pesticides, though. The median pay is $12.90 per hour or $26,830 annually, but you can earn more than that if you get hired as a tree trimmer or by a college or university, especially if you've got a background in landscape design, horticulture, or arboriculture.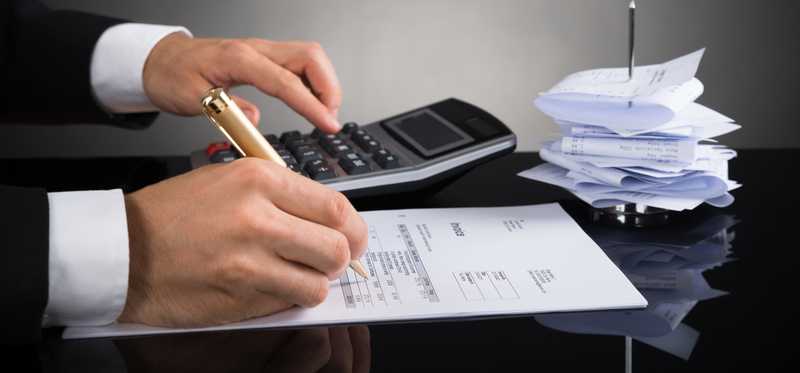 No. 15: Accountants and auditors -- up 10%
As the U.S. economy expands, the need for people who can make sense of financial statements and tax laws will increase. That's good news for accountants, who can work on their own or for private or public organizations.
Becoming an accountant requires a four-year degree in accountancy and often, passing a certified public accountant (CPA) exam. Most accountants work full time and during tax season or at the end of a company's budget year, the hours can be long. Continuing education is necessary in almost every state to maintain a CPA license, but accountants are paid well to stay up to date. Their median pay is among the highest on this list at $68,150, and the highest 10% of accountants and auditors can earn a median $120,000.

The Motley Fool has a disclosure policy.