22 Big Retailers That Have Gone Bankrupt Since 2017
Author: Jeremy Bowman | January 17, 2019

Not every retailer bounced back last year
2018 was generally a kind year to brick-and-mortar retailers. Several big-name chains like Walmart, Target, and Costco posted strong comparable-sales growth, benefiting from low unemployment, high consumer confidence, and a corporate tax cut.
But not every retailer was a winner.
In fact, chains that limped into the year continued struggle, losing market share to online competitors like Amazon and more efficient physical retailers. A number of these stragglers even went out of business. Keep reading to learn about 22 big-name retailers that have gone bankrupt since 2017.

Gymboree
A little more than a year after emerging from its first bankruptcy in 2017, Gymboree is back on the mat again. The company announced on Jan. 16 that it has filed for Chapter 11 bankruptcy protection and is set to close all of its Gymboree and Crazy 8 stores. It also plans to pursue sales of its Janie and Jack properties, along with the intellectual property and online platform of Gymboree.
Gymboree did slim down after declaring bankruptcy in 2017, closing 375 stores and eliminating $900 million in debt. But the company was unable to fend off threats from online competitors and rival Children's Place, and it continued to suffer under the weight of more than $1 billion in debt after a leveraged buyout by Bain Capital in 2010.
The privately held company had said in December that it was beginning a strategic review and that it planned to close many of its stores, so the bankruptcy comes as no surprise.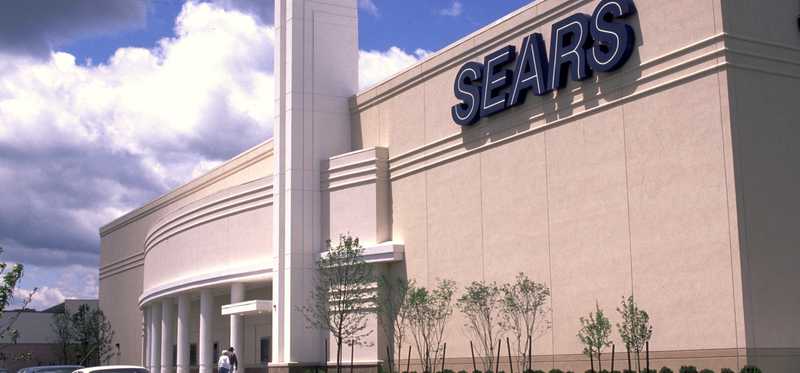 Sears
After years of anticipation, Sears Holdings, the parent of Kmart and Sears, filed for bankruptcy in October of 2018. The company's history of losses and plunging revenue finally caught up with it -- Sears had not reported an annual profit since 2010. Meanwhile, the company has regularly reported double-digit comparable-sales declines in recent years.
The retailer failed to invest in its store base, allowing it to fall in disrepair, which turned off customers. To stay afloat, the company relied on asset sales and spinoffs, including Land's End, Craftsman tools, and hundred of stores.
Chairman Eddie Lampert recently managed to salvage a core group of about 400 profitable stores in a $5.3 billion takeover bid, including the assumption of liabilities. This will keep the chain alive for now, though its long-term prospects for survival still look dim.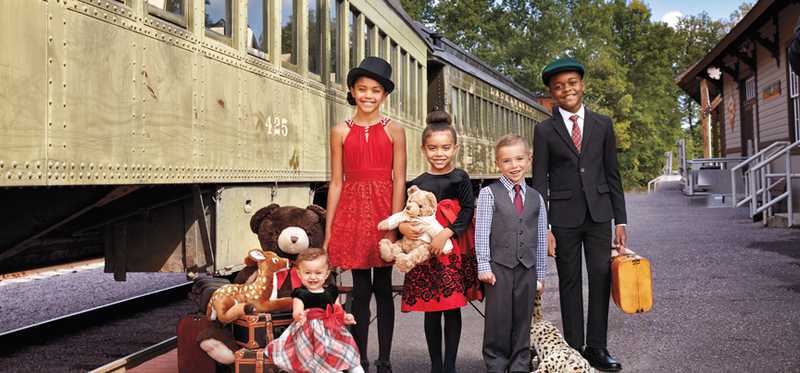 Bon-Ton Stores
Sears wasn't the only department store to fold last year. Bon-Ton Stores, the parent of Bergner's, Boston Store, Carson's, Elder-Beerman, Herberger's, and Younkers, threw in the towel as well. The retailer filed for bankruptcy in February and liquidated all 256 of its stores in August.
Like other department store chains, Bon-Ton saw losses mount as online retailers like Amazon and off-price chains like T.J. Maxx and Marshall's grabbed share from it and pressured profit margins.
Though all of Bon-Ton's stores have closed, the name lives on in e-commerce, as CSC Generation acquired all the banners and is selling the same merchandise the stores did, though only online.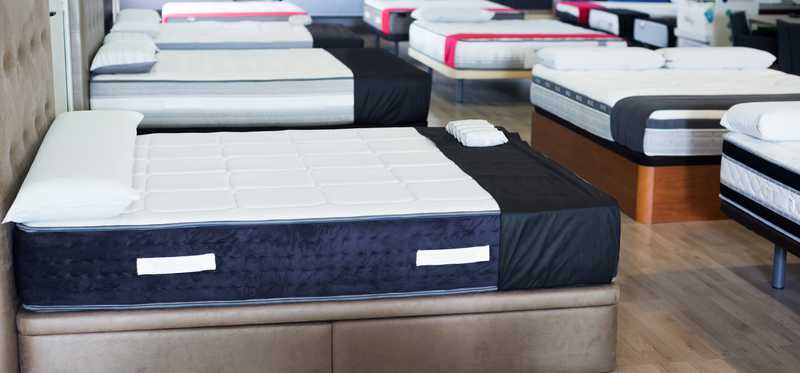 Mattress Firm
Online competition isn't just putting department stores out of business. Mattress Firm is the country's biggest mattress retailer, but it fell victim to oversaturation, excessive acquisitions, and online rivals such as Casper as Americans have grown comfortable ordering durable goods like mattresses over the internet.
Mattress Firm, which previously had about 3,300 stores, quickly emerged from bankruptcy after closing about 700 unprofitable stores, gaining $225 million in exit financing from parent company Steinhoff International, and returned to normal operations in November 2018.

Claire's
Claire's, the mall staple and teen jewelry retailer that may be best known for ear piercing, also joined the bankrupt bunch last year. Claire's filed for Chapter 11 in March 2018, saying it planned to eliminate $1.9 billion of its $2.1 billion in debt. The company had fallen victim to a $3.1 billion leveraged buyout in 2007 by Apollo Management.
Claire's emerged from bankruptcy in October 2018 with a much-reduced global footprint: It went from 7,500 stores in 45 countries to 2,471 in 17 countries. The company also received $575 million in new capital, putting it on more solid footing.
ALSO READ: Was This the Best or Worst Retail Holiday Season in Years?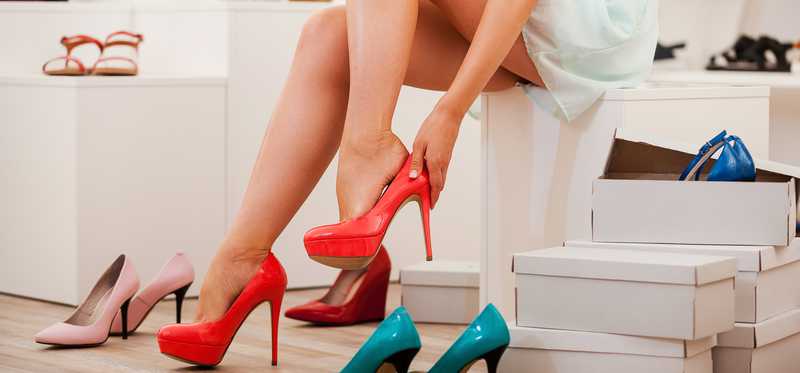 Nine West
Fashionable women's shoe retailer Nine West also bit the dust last year, pressured by more than $1 billion in debt. In its bankruptcy filing last April, the company said it planned to sell its brands Nine West and Bandolino to Authentic Brands Group, the parent of Juicy Couture, Aeropostale, BCBG Max Azria, and other once-bankrupt apparel brands.
Nine West said it would retain its brands Anne Klein and One Jeanswear, which were stronger than the two it put up for sale.
Nine West Holdings ended up selling the Nine West and Bandolino brands to ABG for $340 million, but the company's bankruptcy is still playing out, as an October proposal to wipe out $1 billion in debt was not accepted by all of its debtholders. In December, the company asked for $22 million in debtor-in-possession financing to fund its other operations while it goes through bankruptcy proceedings.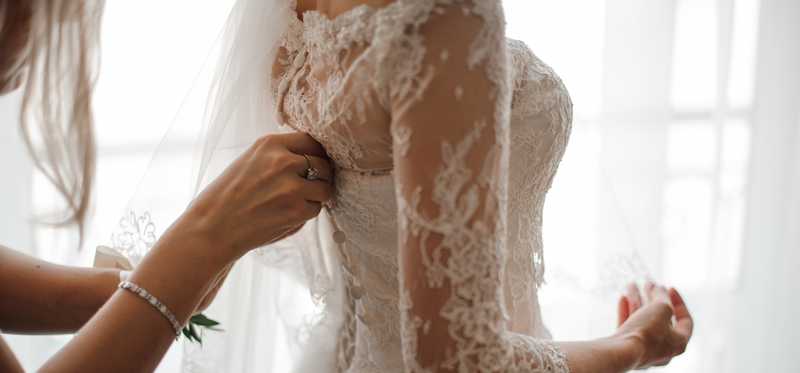 David's Bridal
David's Bridal, the well-known wedding gown retailer, filed for bankruptcy in November 2018 in an attempt to shed more than $400 million in debt and adjust to a highly competitive, fast-evolving industry.
David's did not plan to shutter any of its 300-plus stores, and it had already negotiated with creditors for $60 million in new financing and a new credit facility of $125 million when it opted for Chapter 11.
As of early January, the bankruptcy court had approved its restructuring plan, and the company hopes to emerge from bankruptcy later this month. Its operations will be little changed, though the company will have more financial flexibility with roughly $450 million less in debt.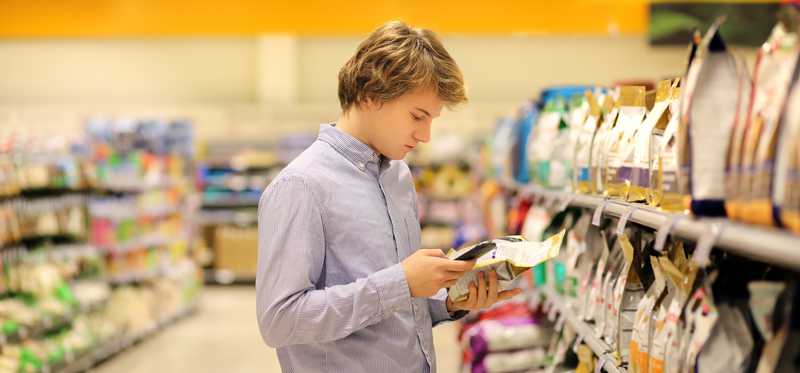 Shopko
The latest addition to the list, Shopko filed for bankruptcy protection on Jan. 16, saying it would close another 38 stores out of the more than 300 locations it still has. Echoing a common refrain, the Wisconsin-based general merchandise retailer blamed "evolving customer preferences and the rapid decline of brick-and-mortar retail" for its problems, as well as its $440 million in debt.
In addition to store closings, Shopko also plans to sell assets including its pharmacy business and move more than 20 optical centers to stand-alone locations. In a statement, CEO Russell Steinhorst said he was confident that a smaller, more focused store footprint could better serve customers and position the company for future success.
Shopko has also obtained $480 million in debtor-in-possession financing that will keep operations going while it goes through the bankruptcy process.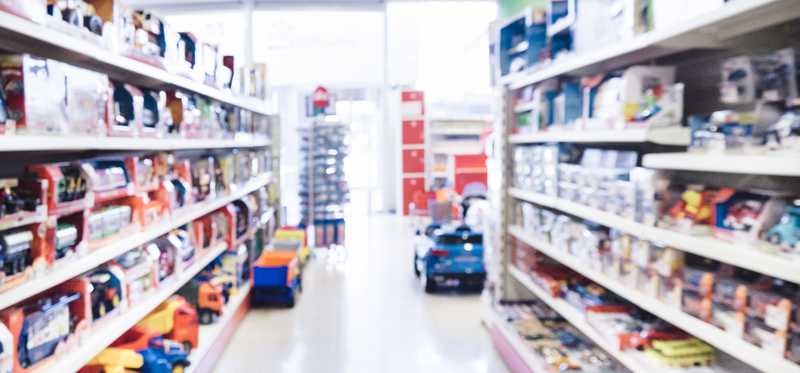 Toys 'R' Us
The nation's biggest toy retailer in the 1980s and 1990s, Toys 'R' Us faltered in the e-commerce era, making the mistake of allowing its website to redirect to Amazon for ten years, starting in 2000, in a deal that ended with Toys 'R' Us suing the e-commerce giant in 2004. A leveraged buyout in 2005 also saddled the toy retailer with debt, and several years of underperformance came to a reckoning in September when the company filed for Chapter 11 bankruptcy -- it faces $400 million in interest payments next year and $1.7 billion in 2019.
Toys 'R' Us is expected to begin closing stores after the holiday season, which is a crucial time for the toy industry.

Radio Shack
Like Toys "R" Us, Radio Shack reigned supreme in the electronics in the pre-internet days, but the company failed to successfully adapt its model, and has faced a similar fate to much of the rest of the retail electronics industry. With products that are easily sold through online channels, brick-and-mortar electronics retailers have been among the most vulnerable to Amazon.
The company declared bankruptcy in March, following a prior bankruptcy filing in 2015. At the end of May the company said it would close 1,000 stores immediately, leaving just 70 company-owned stores still open along with 500 dealer-owned stores. While the brand still exists today, it's a mere shell of its former self.

Hh gregg
Radio Shack wasn't the only electronics store to bite the dust this year. Hh gregg also filed for bankruptcy in March, saying it would restructure after facing several years of declining sales. In April, management said the company was going out of business as it could not find a buyer, and that it would close all of its stores. 
At its peak in 2010 the company was worth nearly $1 billion, but falling electronics prices and a misguided expansion strategy did the company in. In August the brand was relaunched online, though the new owners have no plans to reopen stores.

The Limited
One of the first retailers to declare bankruptcy this year was women's clothing chain The Limited, which shut down all 250 of its stores in January and filed for bankruptcy a week later. Like other mall-based retailers, The Limited struggled with declining traffic and a saturated apparel retail industry. However, like hh gregg, the Limited reemerged as an online-only clothier in October after private-equity firm Sycamore Partners acquired its intellectual property for $26.75 million.
ALSO READ: Holiday 2017: The Truth About the "Retail Apocalypse"

Wet Seal
On the heels of The Limited's bankruptcy, rival Wet Seal followed suit in February with its own bankruptcy declaration. After closing all of its stores, Wet Seal filed for bankruptcy for the second time -- the first was in 2015, when the company said it was unable to find a buyer. Declining mall traffic also proved to be a death blow for Wet Seal; it's one of many chains to be driven out of business as shopping patterns have changed. Like The Limited, Wet Seal has also reemerged as an online-only brand since having its assets acquired by Gordon Brothers in a bankruptcy auction.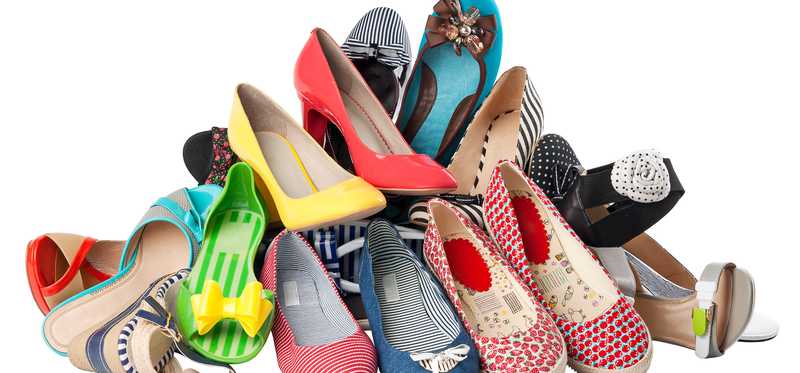 Payless Shoe Source
In one of the biggest bankruptcies this year, discount footwear chain Payless ShoeSource filed for Chapter 11 in April, saying it would shut down 400 stores out of a total of more than 4,400 around the world. The news wasn't exactly a surprise: Moody's had downgraded its outlook on the company to "negative," citing upcoming loan payments.
Like Toys "R" Us, Payless suffered from a 2012 leveraged buyout by private equity firms. By the end of the summer, the company said it had closed 900 stores, and came out of bankruptcy after slashing its debt burden by about $400 million.

BCBG Max Azria
After closing 120 stores in January, BCBG Max Azria kicked the bucket in May. The company succumbed to the same forces that pressured The Limited and Wet Seal. The fashion label was acquired by Marquee Brands in August for $108 million. Marquee, a diversified fashion group, owns brands such as Bruno Magli, Ben Sherman, and Body Glove. Marquee said it would expand BCBG's presence through "monobrand boutiques, shop-in-shops, department stores, and e-commerce."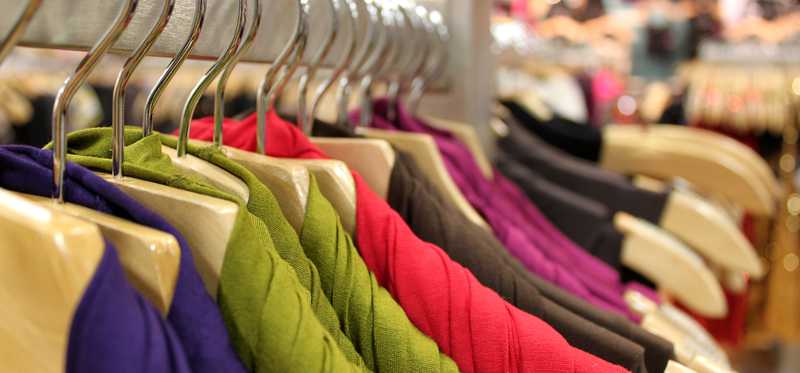 Gordman's Stores
Midwestern department-store chain Gordman's filed for bankruptcy in March with plans to liquidate its assets and inventory. The chain operated 100 stores in 22 states, and faced similar pressures to other department store chains: Sears, J.C. Penney, and Macy's have each closed at least a dozen stores this year, and nearly every department store chain is downsizing. Hudson's Bay sold the Lord & Taylor flagship to WeWork, and Lord & Taylor will now occupy just a quarter of its previous footprint.
Gordman's ended up selling 50 locations to Stage Stores, another struggling department store chain, and shuttered the remainder of its stores. Unsecured creditors ended up getting just $0.05 to $0.11 on the dollar.

True Religion
Denim retailer True Religion called it quits in July, filing for bankruptcy and saying it had $534 million in liabilities but just $243 million in assets. However, the company also said it had secured a deal with creditors to relieve it of $350 million in debt in exchange for significant equity stakes in the company. Like other fashion brands, the once-popular luxury denim maker fell out of style amid the rise of athleisure.
The company successfully came out of bankruptcy at the end of October with a plan that not only reduced debt but extended its payback date to 2022.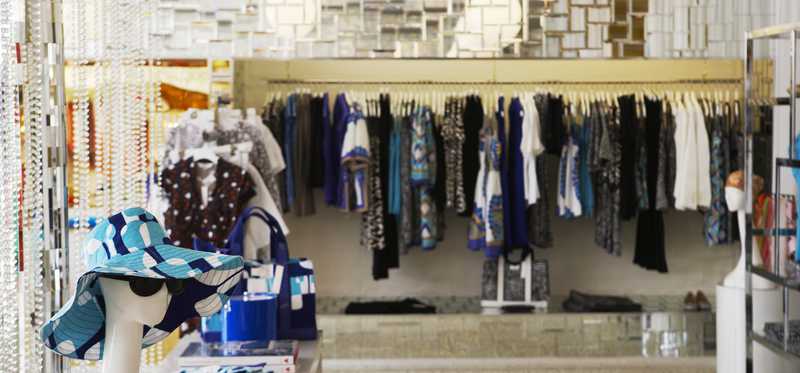 Rue21
Yet another apparel retailer makes the list. Teen-focused Rue21 filed for bankruptcy in May as it negotiated debt reductions with creditors. At the time, Rue21 had plans to close 400 stores out of about 1,100 it had open at the time. Like other teen and mall-based retailers, Rue21 struggled with a glut of competition and declining mall traffic.
In September the company came out of bankruptcy with 420 fewer stores and an improved capital structure with a $125 million credit facility. Rue21 also posted better-than-expected results in its second-quarter report.

Gander Mountain
Sporting goods and outdoor equipment retailer Gander Mountain filed for bankruptcy in March, saying it would close all 126 locations. In May, Camping World (NYSE: CWH) won the auction to take over the company's assets for $390 million.
Like other sporting goods retailers that have declared bankruptcy recently, including Sports Authority, City Sports, and Vestis Retail Group, Gander Mountain, the parent of Bob's Stores and Eastern Mountain Stores, struggled to adapt to the rise of e-commerce, though it said it still had a core group of profitable stores. Camping World said it would reopen 57 Gander Mountain stores.

Aerosoles
Women's shoe retailer Aerosoles filed for Chapter 11 in September, citing declining mall traffic and widespread promotions across the industry as footwear retailers across the board have struggled to adapt to market changes. The company said it would close all but four of its 78 stores, keeping flagships in New York and New Jersey open. The footwear retailer said it had received two proposals from potential investors, but had rejected both of them. However, it is still holding talks on a possible deal.

Vitamin World
The nutritional supplement sector has also gotten hammered recently, and shares of GNC and Vitamin Shoppe have tumbled in recent years. Privately held Vitamin World was unable to escape the misery, filing for Chapter 11 bankruptcy in September. Management said it was hoping to get out of expensive leases, and that it was in the middle of negotiating with landlords.
Pressure from the e-commerce channel as well as a move by its former parent company to tighten quality control standards in response to regulators seemed to doom the company.

Perfumania
Finally, perfume retailer Perfumania Holdings filed for bankruptcy in August, saying it planned to close 64 of its 226 stores and that it would renegotiate its remaining leases. In October the company emerged as a privately held enterprise, paying off shareholders at $2/share.
Perfumania came out with an $83.8 million revolving credit facility and 161 stores. Management also said it would invest further in e-commerce to improve its customers' online shopping experience.
ALSO READ: Millennials Do Most of Their Holiday Shopping Online
John Mackey, CEO of Whole Foods Market, an Amazon subsidiary, is a member of The Motley Fool's board of directors. Jeremy Bowman owns shares of J.C. Penney. The Motley Fool owns shares of and recommends Amazon. The Motley Fool recommends Camping World Holdings. The Motley Fool has a disclosure policy.