20 Ways Malls Are Filling Space Besides Stores
By By Daniel B. Kline - Aug 7, 2019 at 6:23AM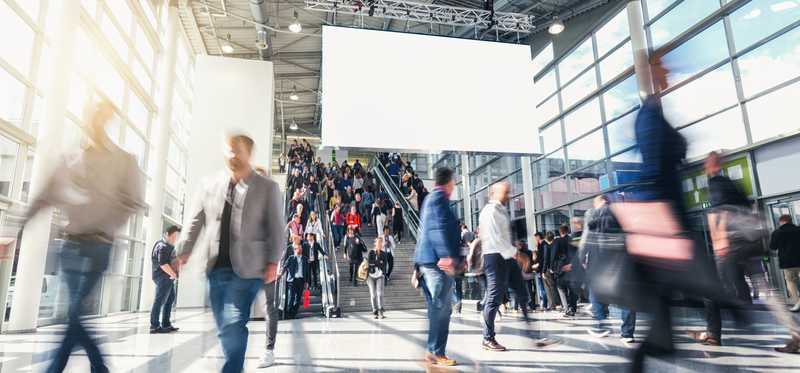 20 Ways Malls Are Filling Space Besides Stores
A new look for malls
The so-called retail apocalypse has created a problem for malls. Some retailers like Toys R Us and Borders Books have already died, while many traditional departments stores and mall staples are struggling and/or dying.

That has forced mall owners to be clever. In many cases, it's not traditional retail stores that are filling up open spaces these days. Mall operators have turned to all sorts of alternatives to lease their space and give consumers a reason to come out.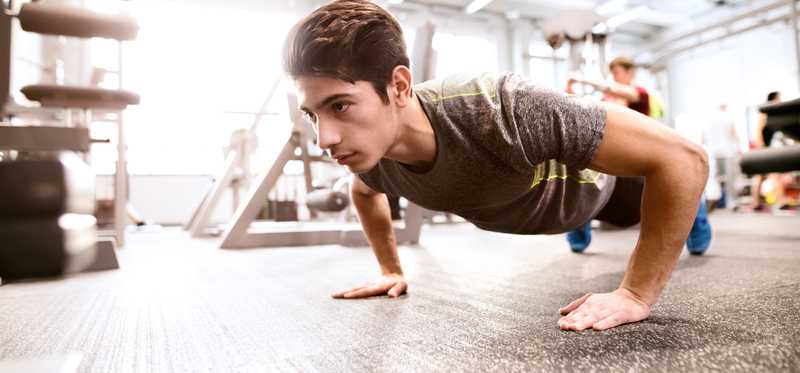 1. Gyms
Gyms take up a lot of space and they draw people. In theory, someone who goes to the mall multiple times a week to workout might stop by a store on their way in or way out. At the very least, he or she will see what the mall has to offer.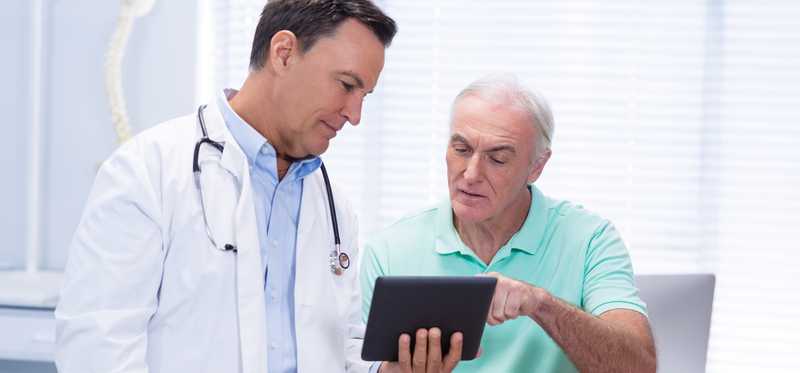 2. Doctor's offices
It seems a little incongruous to get a checkup at the same place you buy a Cinnabon, but some malls are adding full-fledged doctor's offices and/or walk-in clinics. Being in a mall might make it more palatable for a person who has to wait for service or for a family member to finish their appointment since the whole shopping center essentially becomes the waiting room.
ALSO READ:  The Retail Apocalypse May Not Be What You Think It Is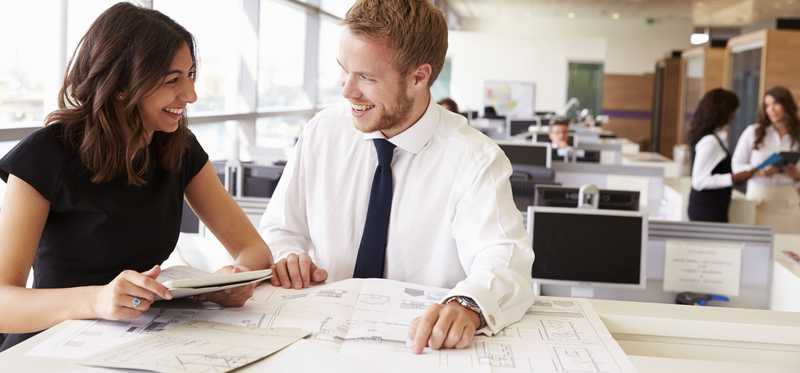 3. Co-working spaces
Co-working spaces have become increasingly popular and malls actually make a lot of sense as a location for them. If your office is at the mall, that means you have access to parking, places to eat lunch, and opportunities to grab a drink after work.

4. Trampoline parks
These giant centers offer trampolines in all sorts of different configurations. You might stop by just to bounce or play an organized game of trampoline dodgeball. These centers also often have exercise classes and offer special hours for younger kids only (so they don't get trampled by older kids).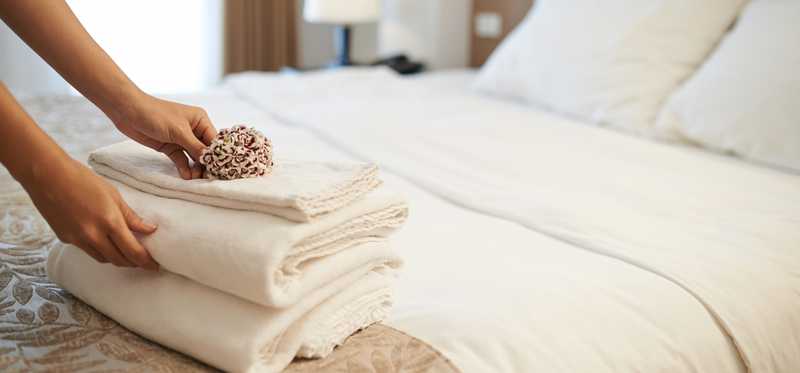 5. Hotels
If you locate a hotel at the mall guests have all sorts of things they need right outside the lobby. Malls have restaurants, coffee shops, and stores where you can pick up anything you forgot to pack. Malls also tend to be close to major highways making them logical locations for travelers.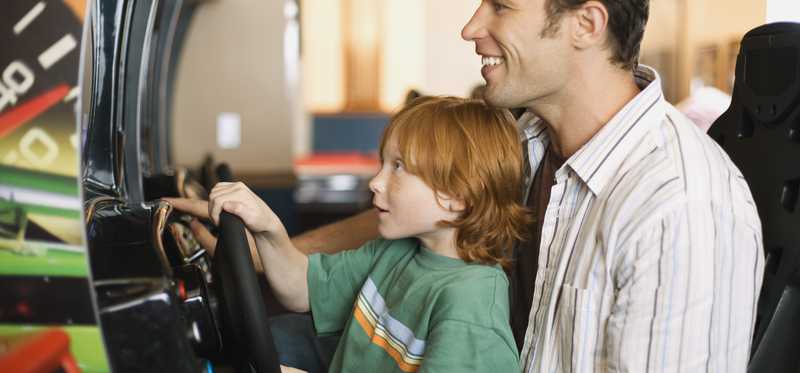 6. Dave & Buster's
The arcade and restaurant chain has been very selective about where it opens, but some of its locations have been in mall spaces left open when anchor stores close. A Dave & Buster's offers something to do -- play games or watch sporting events -- while also offering up a lively bar and full-service restaurant.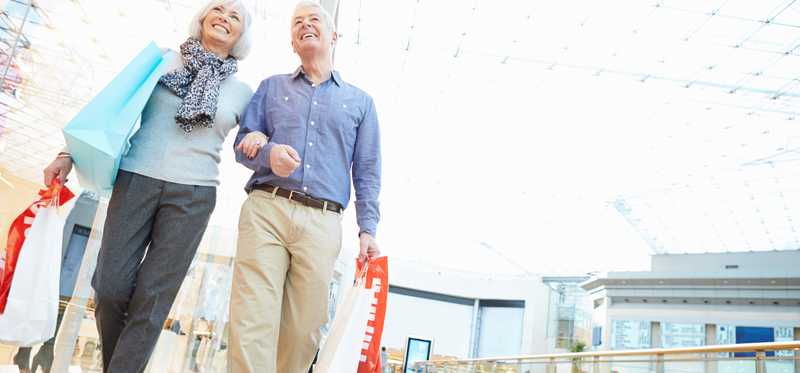 7. Community spaces
Some mall operators have temporarily filled spaces by letting community groups occupy them. This might be a youth group showing off kids' art work or a non-profit educating the public about what it does. These tend to be short-term deals to fill a storefront that might otherwise sit empty.

9. Libraries/reading rooms
Most malls have little in the way of quiet space. Adding a library/reading room gives people an option to get away from the noise to work, read a book, or just escape for a moment. This is a pretty low-cost solution and it's probably not a great long-term option (since a reading room does not generate any revenue) but it is a smart way to fill an empty storefront to make the mall look less empty.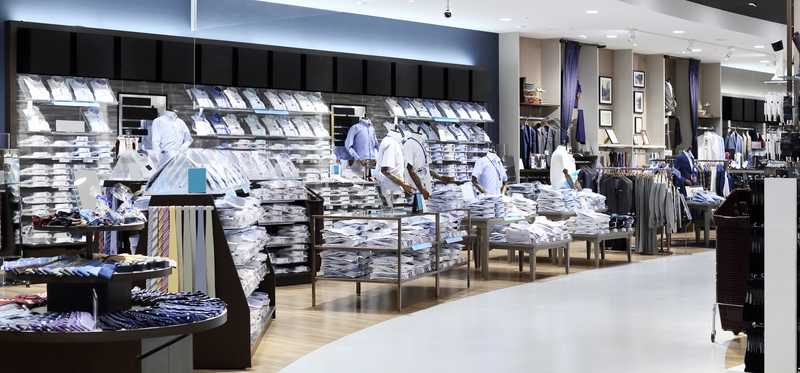 10. Pop-up shops
Some retailers only need space during certain parts of the year. A company might offer seasonal services or sell a gift item that does most of its sales in a short period of time. Many mall owners have been leveraging these brands to offer pop-up shops designed to come and go in a set period of time.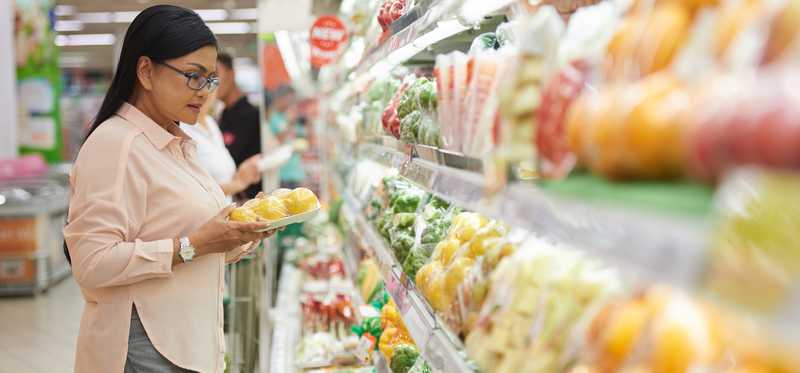 11. Grocery stores
Typically grocery chains have not been located at malls, but that appears to be changing. The closing of anchor stores has opened up some major space in prime locations. Filling that space with a grocery store allows consumers to meet a whole different kind of shopping need while at the mall.
ALSO READ: How to Invest in Grocery Stores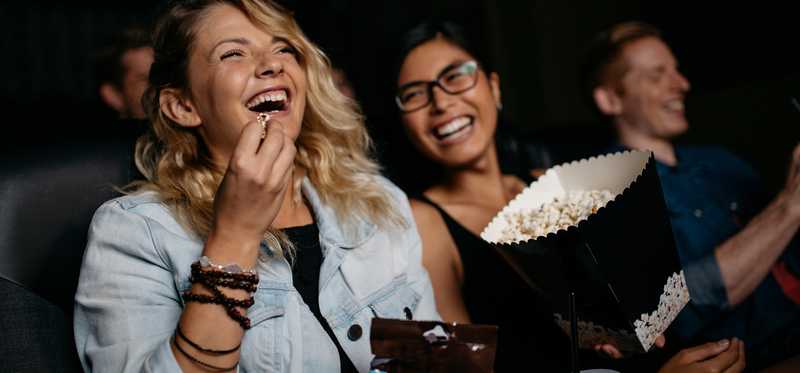 12. Movie theaters
A movie theater takes up a lot of space and they draw crowds in. People who see a movie might stick around to eat a meal or do some shopping.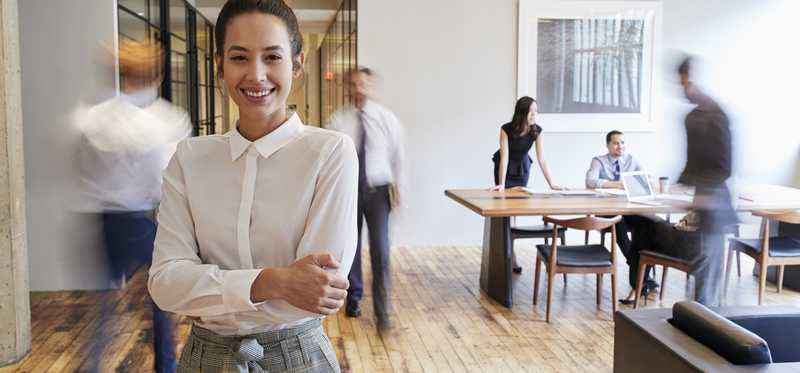 13. Offices
While co-working spaces bring in small companies and individuals, turning retail into traditional office space has also been occurring. A larger company might take-over a former department store or multiple companies may take space in an office complex. Using former retail space allows for some unique office designs in a location that may bring the company added publicity.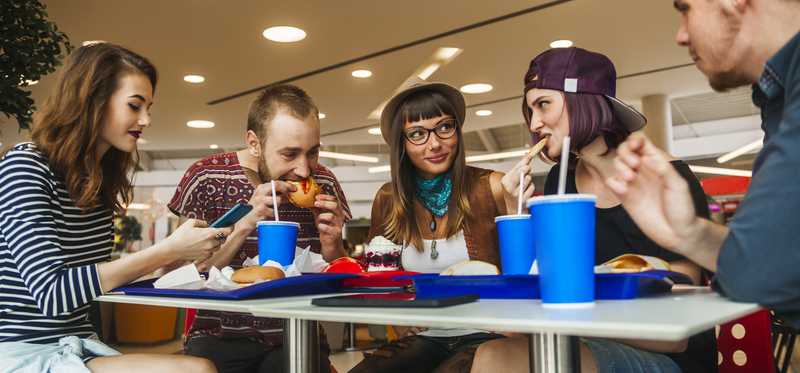 14. Restaurants and enhanced food courts
A food court no longer has to mean chain restaurants of dubious quality clustered around some tables. Some malls are creating food halls with higher-end and local brands. In other cases, malls are becoming home to experience-based destination restaurants (think Brazilian steakhouses where waiters bring around endless skewers of meat or eateries with an actual show like a Medieval Times.

ALSO READ: Starbucks' Latest Deal Puts Its App Technology on the Menu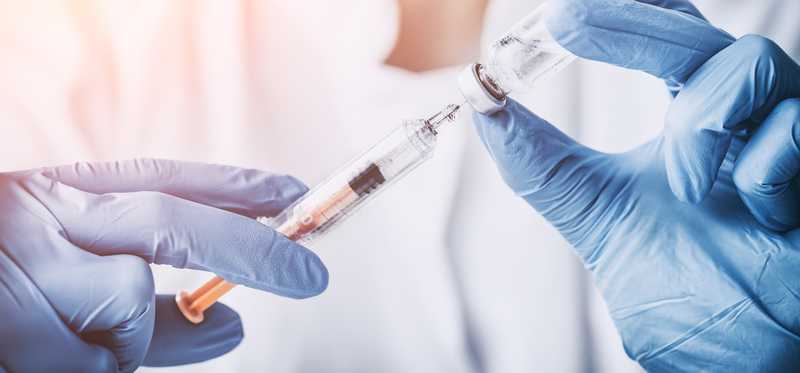 15. Cosmedical places
Why not stop in and get a chemical peel while you're at the mall? That may seem a bit odd, but medical centers that offer injections, weight loss treatments, and much more have been increasingly taking over open mall spaces.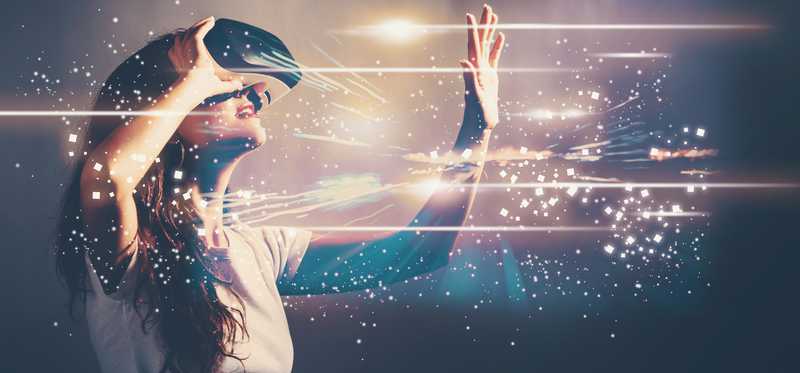 16. Virtual reality/gaming centers
Want to put on a headset and play the latest first-person shooter.  Maybe a virtual roller coaster ride is more your thing? Gaming spaces have been moving into vacant mall storefronts which may help attract more teenagers to the malls as these facilities offer better equipment than most people have access to at home.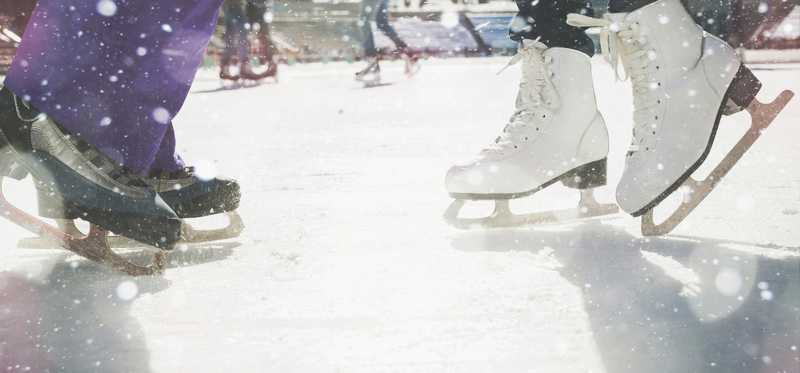 17. Ice skating rinks
This isn't common yet but a couple of mega-malls have added ice skating rinks as a way to lure customers in. This is a pretty unique idea, but it makes sense as parents might drop kids off for a skating session while they go off to get some shopping done. Of course, there's nothing stopping mom and dad from lacing up some skates themselves. 
ALSO READ: Can a Massive Entertainment Complex Save the Shopping Mall?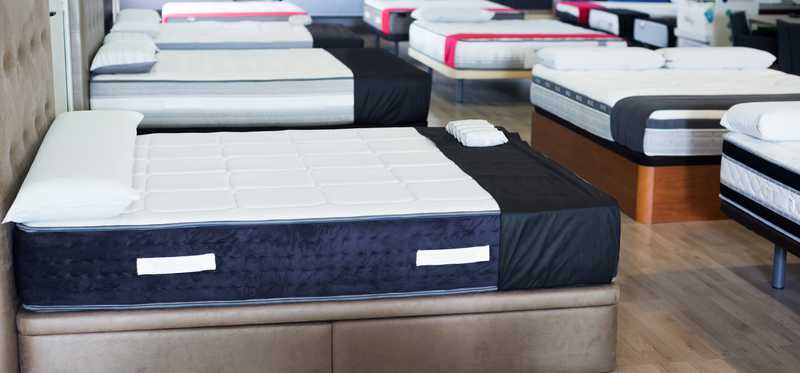 18. Digital-first brands
Companies that started as pure-digital brands like Warby Parker, Untuckit, and Casper have been selectively opening up retail locations. These stores can attract customers to a mall as they're a rare way to get a physical look at products that are generally only sold online.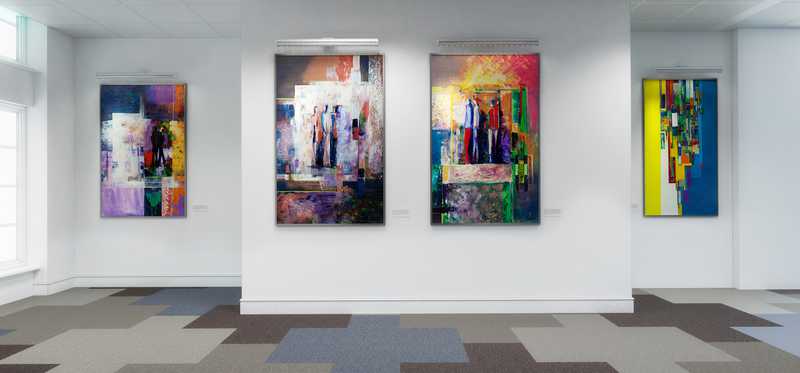 19. Art installations/shows
Art installations and traveling shows (like the recent one highlighting memorabilia from the Downton Abbey television show) can fill open spots and bring in new customers. People who come for an art exhibit may eat a meal or do some shopping,  This type of short-term event may also give the mall some added publicity and generate excitement that leads to more foot traffic.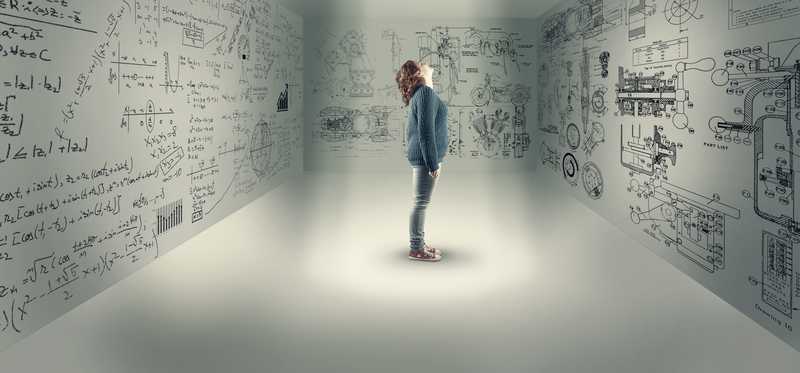 20. Escape rooms
Another type of entertainment venue, escape rooms have become increasingly popular. These are rooms where people pay to enter and must use teamwork to figure out how they escape. Escape rooms are popular as team-building exercises for work groups and they're sometimes a summer camp field trip destination.

ALSO READ: How to Invest in Mall REITs
Daniel B. Kline has no position in any of the stocks mentioned. The Motley Fool recommends Dave & Buster's Entertainment. The Motley Fool has a disclosure policy.
Premium Investing Services
Invest better with The Motley Fool. Get stock recommendations, portfolio guidance, and more from The Motley Fool's premium services.