30 S&P 500 CEOs Making $30 Million a Year or More
Author: Daniel B. Kline | October 30, 2018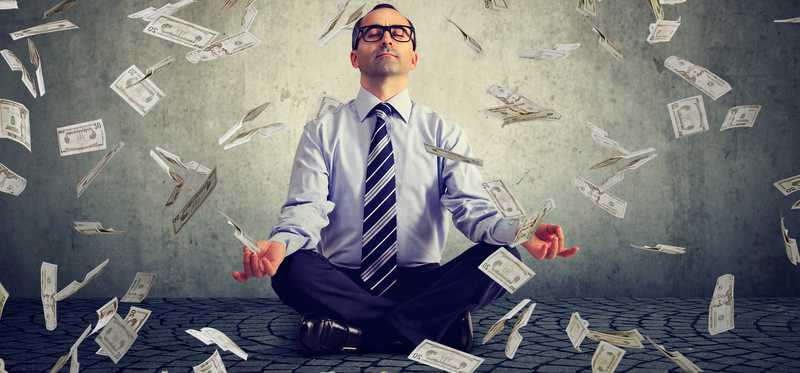 These are the top earners
To an average person, making $30 million or more seems as likely as growing an extra arm or learning how to fly. The highest-paid CEOs make amounts of money that regular people only dream about, but that does not mean they don't deserve it.
Some CEOs earn their pay by creating value for shareholders and employees. In other cases, of course, these top-earning bosses prove not to be worth their eight-figure salaries, and that gets them thrown out (usually with a generous exit package). 

"In 2017, CEO pay at S&P 500 Index companies increased 6.4% to a total of $13.94 million," according to the AFL-CIO, which compiled this list of top-paid CEOs. "In contrast, production and nonsupervisory workers received a paltry 2.6% raise, earning on average just $38,613 -- a CEO-to-worker pay ratio of 361 to 1."
CEOs -- at least the ones on this list -- are making bank. Whether that is deserved is up to shareholders and boards of directors to decide (and one of the highest-paid execs on this list has already been shown the door).  

We'll be counting down the top-paid CEOs from those "just" cracking $30 million to the top earner among S&P 500 company leaders.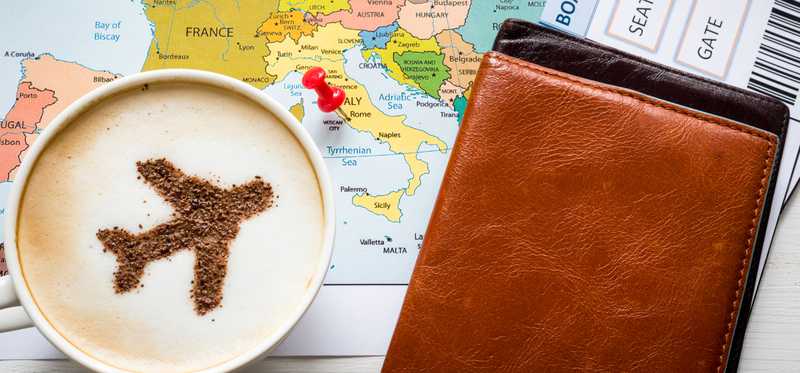 Mark D. Okerstrom -- Expedia, $30,720,457 (2017)
Mark D. Okerstrom became CEO at Expedia in August 2017 having previously served as the company's CFO. In his position he oversees more than 200 online travel brands operating in 75 countries including Expedia, Hotels.com, Orbitz, Travelocity, and Hotwire.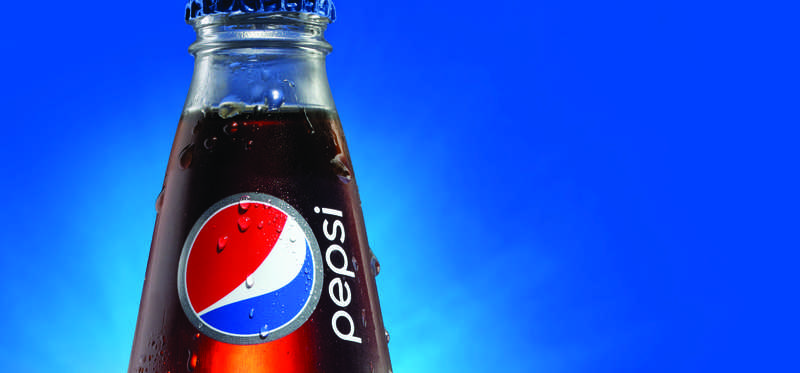 Indra K. Nooyi -- PepsiCo, $31,082,648 (2017)
Indra K. Nooyi stepped down as PepsiCo CEO in October after 12 years in the job. She remains chairman of the company where she led its divestiture of its restaurant division and has been involved in acquiring numerous brands including Tropicana and Quaker Oats.
ALSO READ: PepsiCo Investors Should Be Happy CEO Indra Nooyi Is Out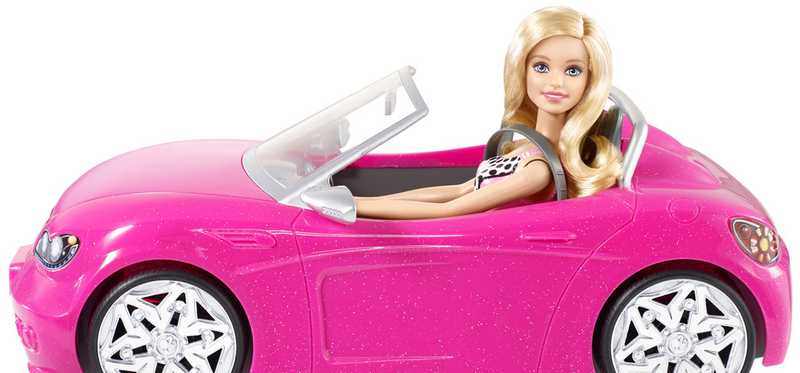 Margaret H. Georgiadis -- Mattel, $31,275,289 (2017)
Margaret H. Georgiadis stepped down as CEO of Mattel in April to take the top position at Ancestry.com. She was replaced by Ynon Kreiz. The outgoing CEO was only at the toy company since February 2017, and she failed to turn around sales for Mattel's iconic Barbie and Hot Wheels brands.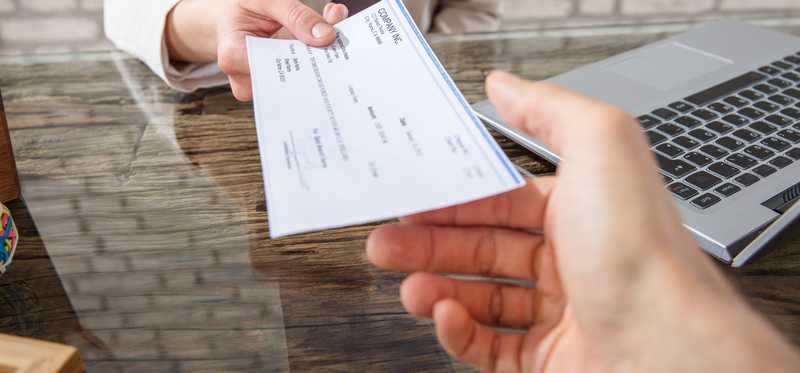 Scott Scherr -- Ultimate Software Group, $31,470,785 (2017)
Scott Scherr founded Ultimate Software in 1990 and has led the company since creating it. He built the brand "with the goal of continuously innovating and striving for product excellence -- the 'ultimate software' for HR and payroll professionals," according to his profile on the company's website.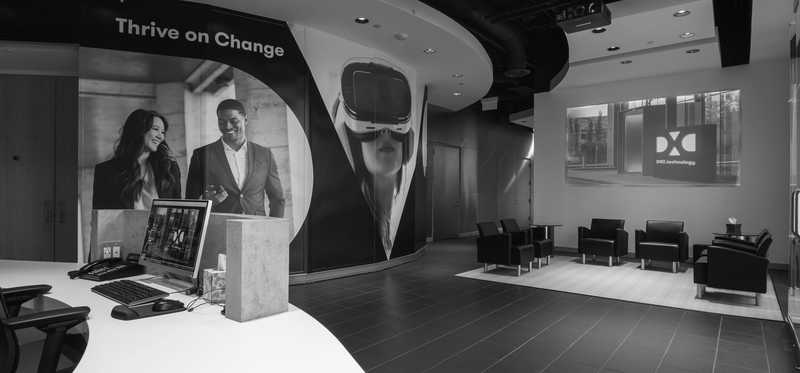 J. Michael Lawrie -- DXC Technology Company
J. Michael Lawrie serves as CEO of DXC Technology Company which describes itself as "the world's leading independent, end-to-end IT services company, serving nearly 6,000 private and public-sector clients in 70 countries and from a diverse array of industries." Lawrie spent 27 years with IBM where he worked his way up to senior vice president and served as general manager for the company's operations in Europe, the Middle East, and Africa.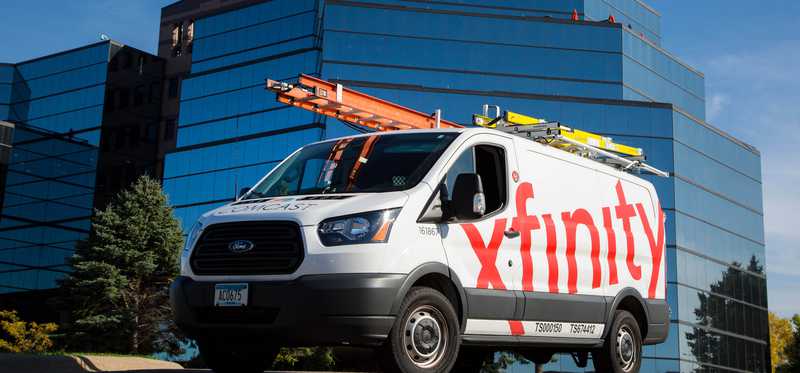 Brian L. Roberts -- Comcast, $32,520,224 (2017)
Brian L. Roberts was essentially born into the cable business. His father, Ralph J. Roberts, founded what would become Comcast and he has worked there since graduating from college. The company has grown dramatically under his leadership and it now owns NBCUniversal as well as its namesake cable business.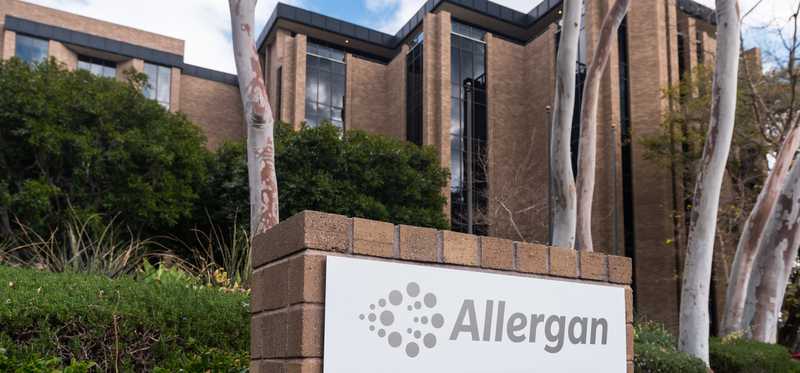 Brenton L. Saunders -- Allergan Plc, $32,827,626 (2017)
Brenton L. Saunders has served as CEO of Allergan Plc since 2014. He added the chairman title in 2016. Prior to joining Allergan he served as CEO of Forest Laboratories and held the same position at Bausch + Lomb.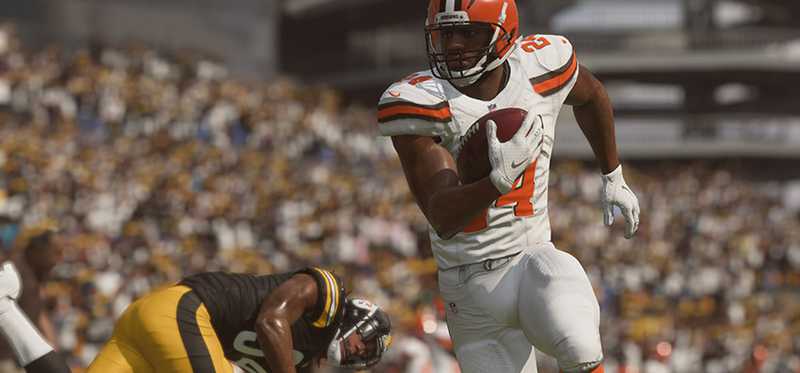 Andrew Wilson -- Electronic Arts, $35,728,764 (2018)
Andrew Wilson has been CEO of Electronic Arts since 2013. He has held several other positions with the company including executive vice president of EA Sports. He has also led EA's Online Organization "overseeing the direct-to-consumer business, Asia Online Publishing, as well as the EA studio in Seoul, Korea," according to the company's website.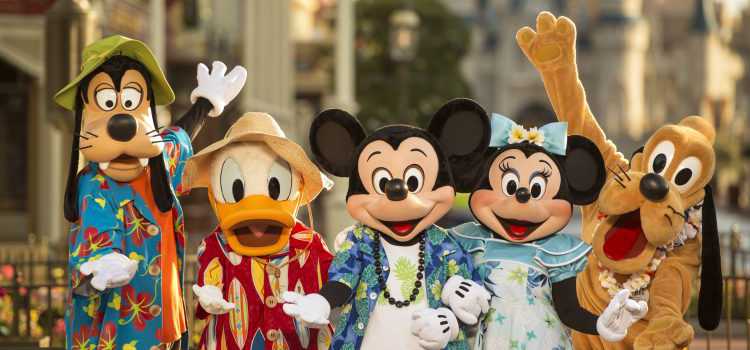 Robert Iger -- Walt Disney Co., $36,283,680, 2017
Robert Iger has put off retirement as CEO of Walt Disney Co. multiple times. He did so again in 2018 in order for the company to successfully make a deal to acquire the film and television assets once owned by Twenty-First Century Fox. He is now under contract until July 2019, but with no real replacement being clear, it's likely he will stay even longer. 
ALSO READ: 4 Things Walt Disney Management Wants Investors to Know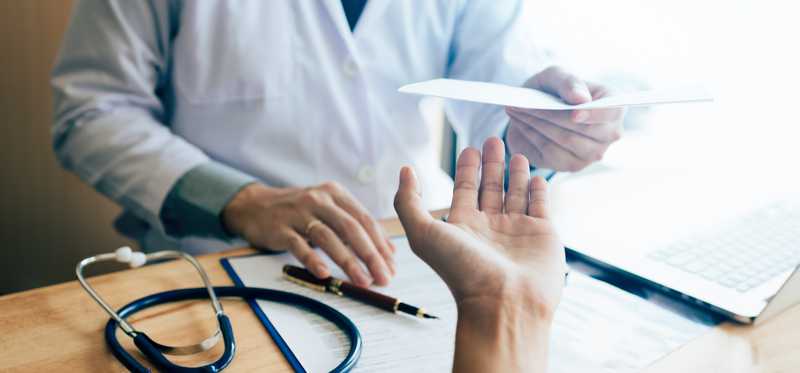 Martine Rothblatt -- United Therapeutics, $37,133,201 (2017)
Martine Rothblatt founded and serves as CEO for United Therapeutics Corporation, a pharmaceuticals company. She scored big for herself and her company this year by securing regulatory approval for anoral pulmonary arterial hypertension drug Orenitram, which had previously been denied twice.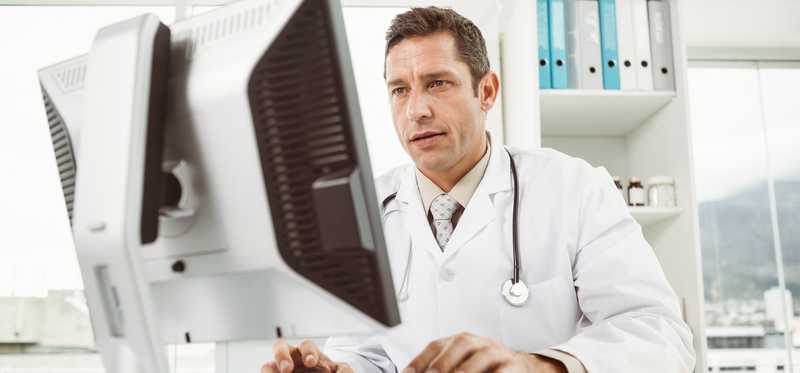 Ari Bousbib -- IQVIA Holdings, $38,029,517 (2017)
Ari Bousbib has been CEO of IQVIA since October 2016, when Quintiles and IMS Health merged. He had previously been CEO of IMS Health since 2010, and before that he spent 14 years at United Technologies Corporation.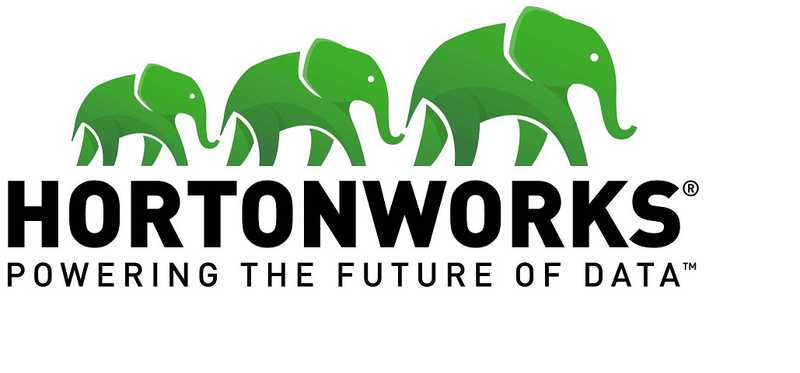 Robert Bearden -- Hortonworks, $40,147,373 (2017)
Robert Bearden came to Hortonworks after serving as COO for SpringSource and JBoss. He has held his position since 2012 when he was elevated from the President/COO position.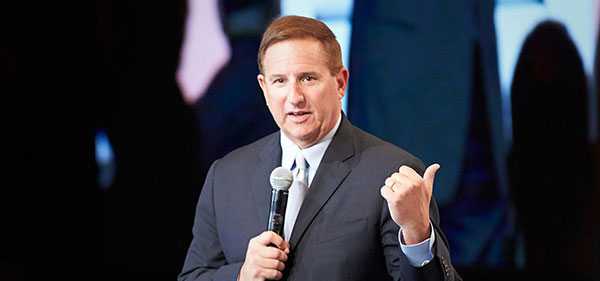 Mark V. Hurd -- Oracle, $40,832,279 (2017)
Mark Hurd joined Oracle in 2010 and became its CEO in 2014. He took over for company founder Larry Ellison, sharing the position with Safra Catz in a situation that's very rare for a technology company.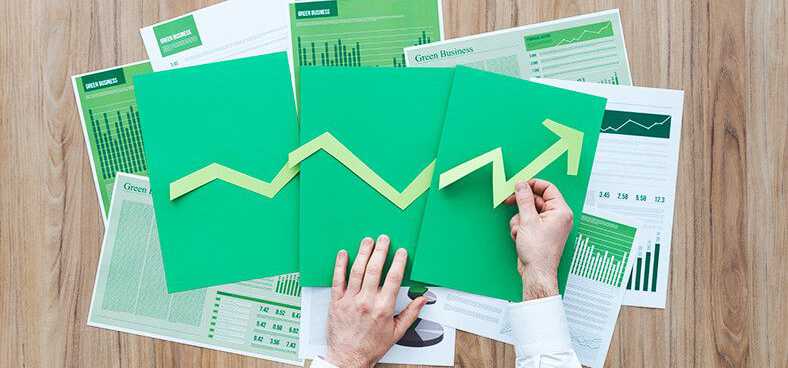 John Donahoe -- ServiceNow, $41,515,645 (2017)
Before joining ServiceNow as CEO John Donahoe held the top job at eBay. At the time he took over, ServiceNow was not profitable. Donahoe has changed that and has been richly rewarded for doing so.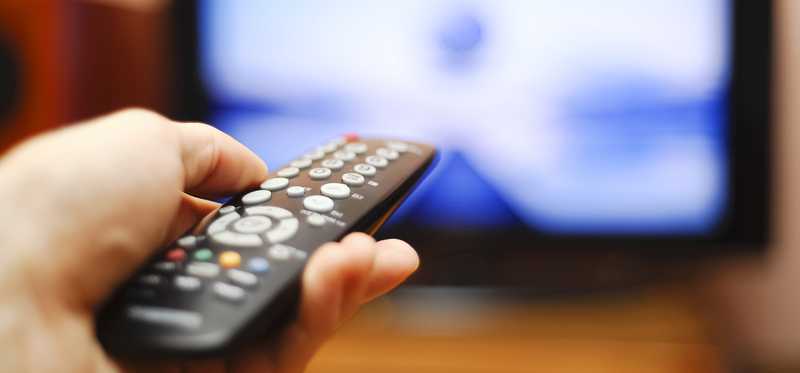 David M. Zaslav -- Discovery Communications, $42,247,984 (2017)
David M. Zaslav has led Discovery Communications since 2007, before the company went public. Under his leadership, the company recently completed the acquisition of Scripps Networks Interactive. That gives Discovery control of nearly 20% of ad-supported pay-TV viewership in the U.S. and over 7 billion monthly video views.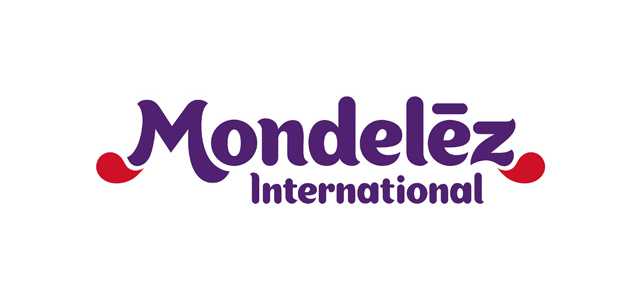 Dirk Van De Put -- Mondelez International, $42,442,924 (2017)
Dirk Van De Put joined Mondelez International in 2017 from McCain Foods. In that job, he led the privately-held company to significant sales growth and grew EBITDA by double digits in his last six years there, according to the Mondelez website.

ALSO READ: 5 Things Mondelez International Does Right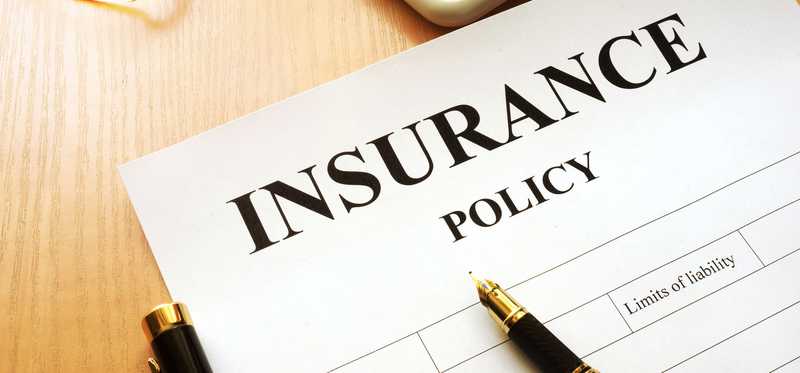 Brian Duperreault -- American International Group, $43,086,861 (2017)
Brian Duperreault became CEO of American International Group (AIG) in May of 2017. He joined the company from Hamilton Insurance Group where he held the same role.

"Brian is uniquely qualified to lead AIG at this important time," said AIG Chairman Douglas M. Steenland at the time the hiring was announced. "Brian has spent his entire career in insurance. He worked for AIG for 21 years at the start of his career, so he knows this company well."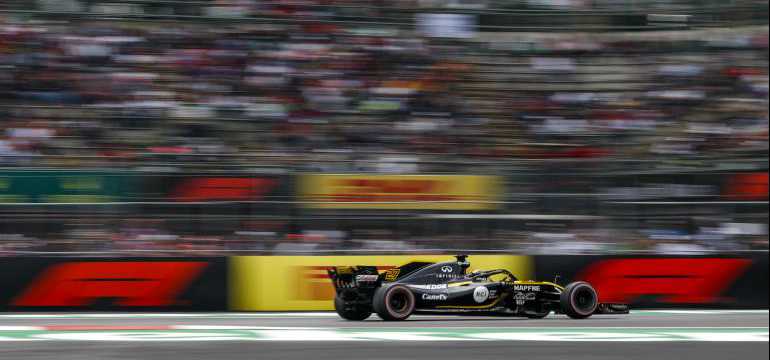 Gregory B. Maffei -- Liberty Interactive Corporation, $47,809,756 (2017)
Gregory B. Maffei has worked at Liberty Interactive Corporation since 2005. In his current job he oversees the company's diverse interests which include "subsidiaries Formula 1, SiriusXM, and the Atlanta Braves, and an interest in Live Nation Entertainment," according to the company's website. He is also President and CEO of Liberty Broadband Corporation, "which consists primarily of a 25% voting stake in Charter Communications."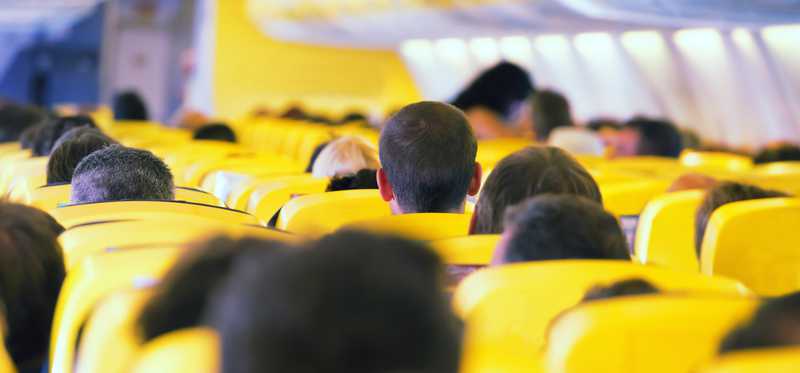 Stephen Kaufer -- TripAdvisor, $47,933,462 (2017)
Stephen Kaufer was one of the founders of TripAdvisor and has led the company since its inception in 2000. He also serves as President and Chairman of the Board of The TripAdvisor Charitable Foundation, a private charitable foundation. Kaufer currently serves on the boards of CarGurus and the Neuroendocrine Tumor Research Foundation (formerly known as Caring for Carcinoid Foundation), according to TripAdvisor's website.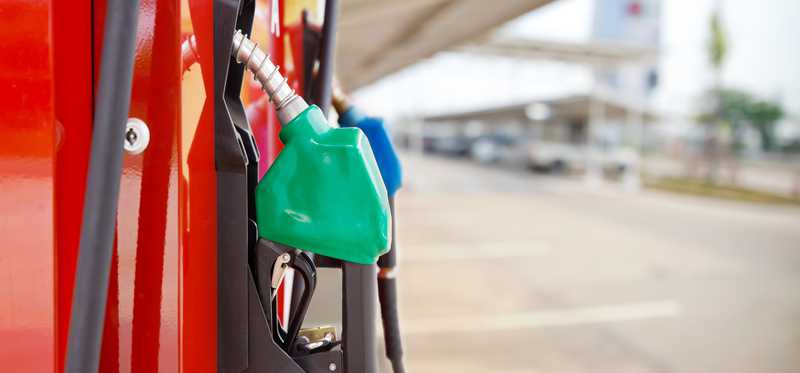 Ronald F. Clarke -- FleetCor Technologies, $52,643,810 (2017)
Ronald F. Clarke has been CEO of FleetCor Technologies, which helps clients manage fuel expenses, since 2000. He previously served as President and Chief Operating Officer of AHL Services, Inc., a staffing firm and as "chief marketing officer and later as a division president with Automatic Data Processing, Inc., a computer services company," according to FleetCor's website.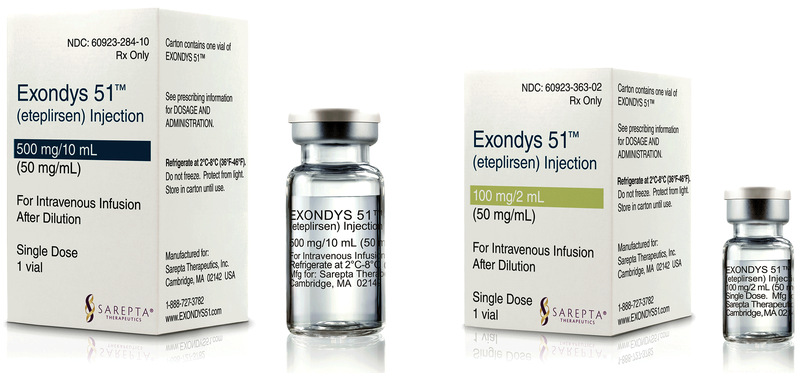 Douglas Ingram -- Sarepta Therapeutics, $56,866,241 (2017)
Douglas Ingram took the position of CEO at Sarepta Therapeutics in June 2017. Before taking his current job he spent about a year as CEO of Chase Pharmaceuticals Corporation, a clinical-stage biopharmaceutical company.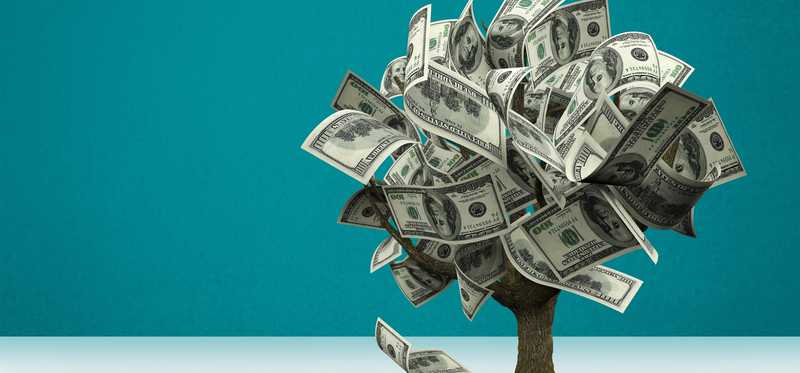 Douglas Lebda -- LendingTree, $59,591,002 (2017)
"After experiencing the frustrations and complexities of getting his first mortgage, Doug Lebda envisioned a way to empower consumers in the loan process where banks compete for the customers' business," according to his bio. That led to him founding LendingTree, which he has led through an IPO, being taken private, and then being spun off again as a public company.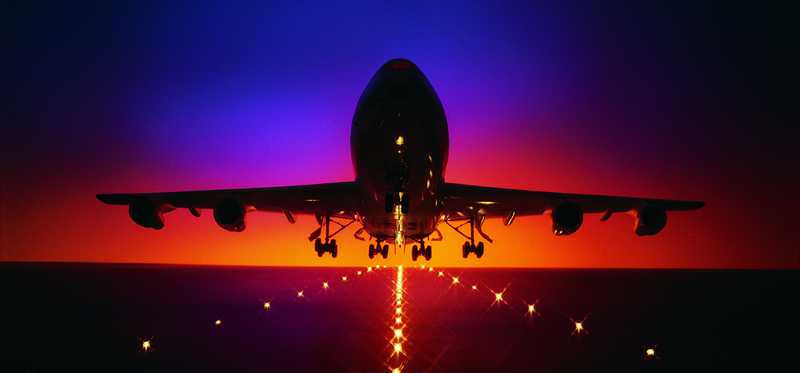 W. Nicholas Howley -- Transdigm Group, $61,023,102 (2017)
W. Nicholas Howley no longer serves as CEO for Transdigm Group but remains with the company as executive chairman. He was one of the company's two founders and served as CEO since 2001. In his new job, Howley will "primarily focus his efforts on matters relating to capital allocation, mergers and acquisitions, overall corporate strategy, investor interactions, and leadership of the Board of Directors," according to a press release.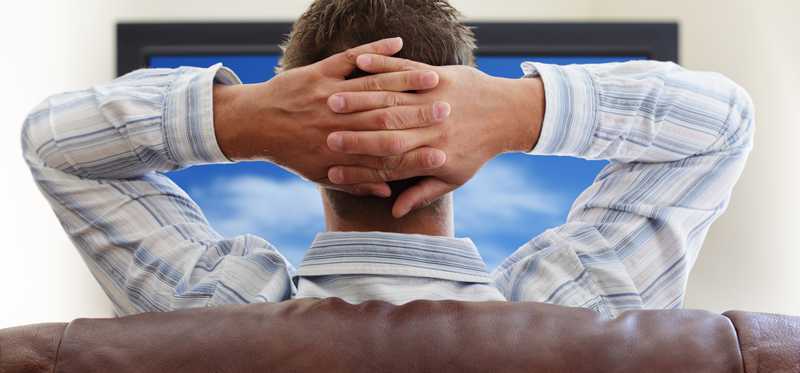 Leslie Moonves -- CBS, $69,332,723 (2017)
Les Moonves had a tumultuous year that ended in his being let go from his position as CEO of CBS. Even before the allegations that cost him his job surfaced, Moonves faced pressure from the Redstone family which wanted him to combine the company with Viacom. The Redstones have controlling interests in both CBS and Viacom, but Moonves was opposed to the merger and was able to put it off.

ALSO READ: Here's Why an Amazon Bid for CBS Doesn't Look Likely to Happen Soon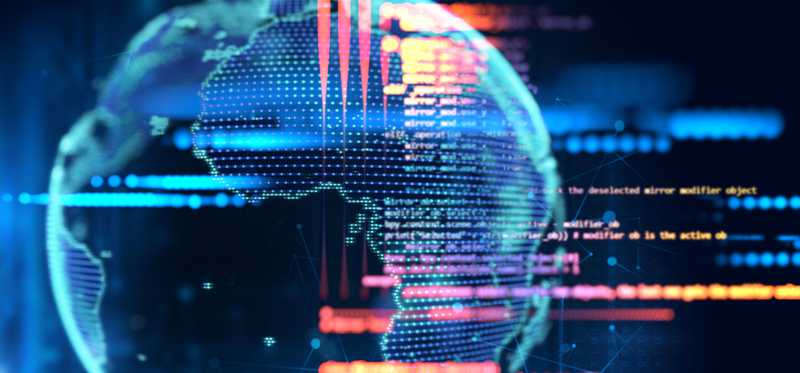 Mario J. Gabelli -- Gamco Investors, $69,414,472 (2017)
Mario J. Gabelli founded Gamco in 1976 and has run it ever since. The company began as an institutional research firm, but "has evolved into a diversified global financial services company offering an extensive range of investment capabilities," according to its website. The company still considers its "research-driven culture" as the key to its success.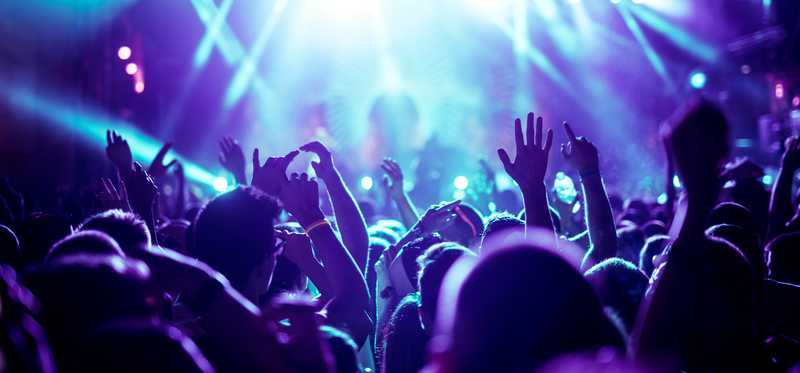 Michael Rapino -- Live Nation Entertainment, $70,615,760 (2017)
Michael Rapino has led Live Nation Entertainment as its CEO since 2005. He helped drive the company to annual revenue exceeding $10 billion from its operations in 40 countries.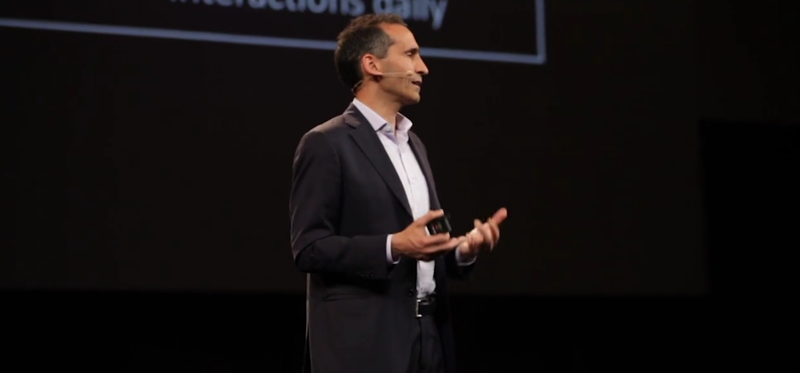 Peter P. Gassner -- Veeva Systems, $88,143,333 (2018)
Peter Gassner founded Veeva in 2007 "with the belief that vertical cloud software would be the next wave of cloud innovation," according to its website. Now, the company "helps more than 600 life sciences companies bring new medicines and treatments to patients faster."
ALSO READ: The 10 Six-Figure Jobs That Come With the Most Competition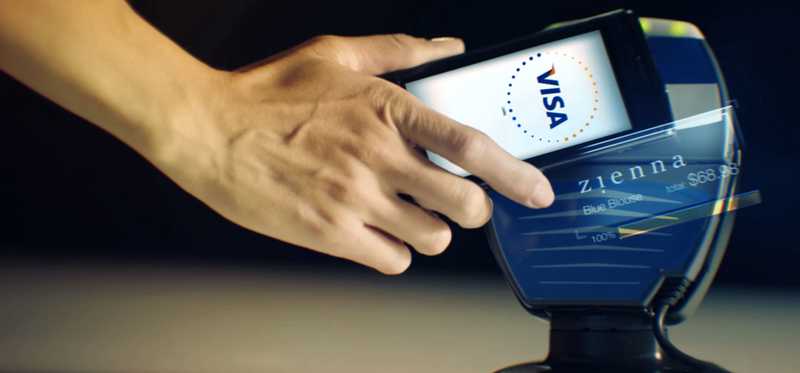 Frank J. Bisignano -- First Data Corporation, $102,210,396 (2017)
Frank Bisignano became CEO of First Data in 2013. The company "enables electronic payments around the world, 2,800 times a second, for more than 6 million merchant locations, over 4,000 card issuers, and millions of consumers," according to its website. The company processes more than 79 billion transactions annually representing $2.2 trillion in transaction volume.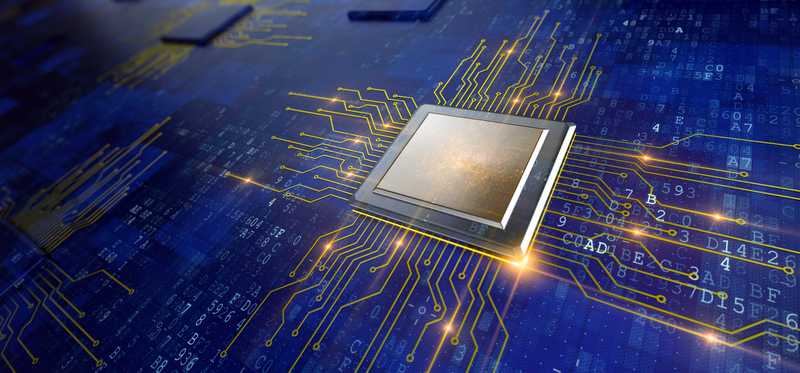 Hock E. Tan -- Broadcom Ltd, $103,211,163 (2017)
The highest paid CEO on the list, Hock E. Tan has been CEO of Broadcom Ltd since 2006. Before leading the semiconductor company he was president and CEO of Integrated Circuit Systems and he has held leadership positions at PepsiCo and General Motors.

ALSO READ: These Are the 25 Highest-Paying Jobs in the U.S.
Daniel B. Kline has no position in any of the stocks mentioned. The Motley Fool owns shares of and recommends Lions Gate Entertainment Class A, Lions Gate Entertainment Class B, TransDigm Group, TripAdvisor, and Walt Disney. The Motley Fool owns shares of Oracle and has the following options: short December 2018 $52 calls on Oracle and long January 2020 $30 calls on Oracle. The Motley Fool recommends Broadcom Ltd, Comcast, eBay, Electronic Arts, Live Nation Entertainment, and Ultimate Software Group. The Motley Fool has a disclosure policy.