50 Easy Ways to Save More Money Now
Author: Kailey Fralick | October 09, 2018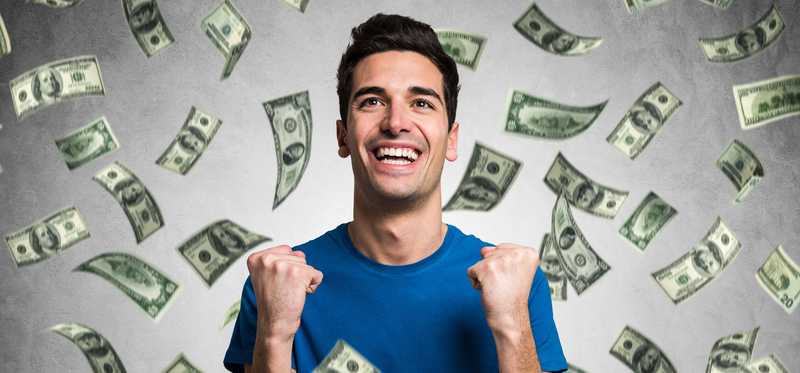 Saving money doesn't have to be difficult
No matter where you're at in life, you could probably use a little more money. But finding a way to get it isn't always easy. It often requires some lifestyle changes, but these don't have to be painful. There are plenty of simple ways to give your finances a boost.
This list contains 50 examples to get you started. They won't all fit your lifestyle, but even if you just incorporate a few, it won't be long until you'll notice your savings account growing.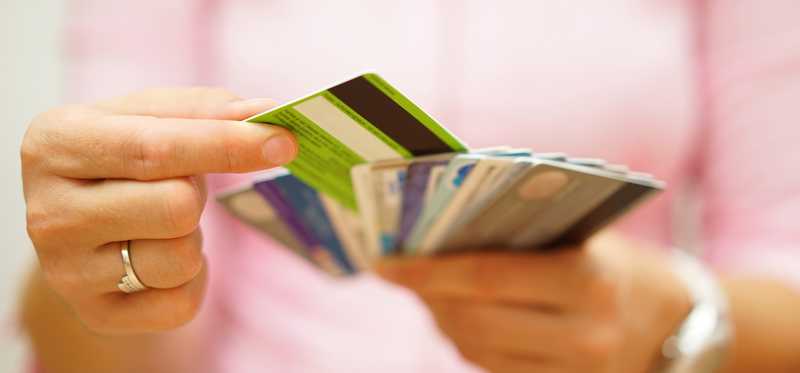 Get a rewards credit card that fits your spending
Think about what you buy most and look for a rewards credit card that offers cash back on these purchases. Many cards offer 5% cash back on rotating categories throughout the year, but if these categories don't fit your needs, you may be better off going with one that offers 1.5% to 2% cash back on all purchases.
But remember to use the card responsibly. You'll lose your 5% cash back and then some if you end up carrying a balance and paying 20% in interest.

Get an energy audit on your home
A professional energy audit will help you identify ways to reduce your home's energy usage. It may be sealing leaks, updating old systems and appliances or making small lifestyle changes. This can help reduce your electricity bill each month.
Don't want to pay for the auditor? Try the Home Energy Saver tool from the U.S. Department of Energy. You answer a few questions about where you live, your home and your appliances, and you'll receive custom recommendations on how to improve your home's energy efficiency.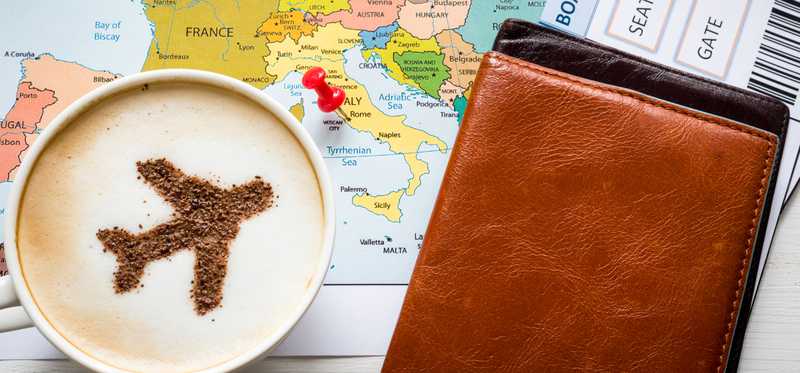 Be flexible with your travel dates
The holidays are approaching, and millions of Americans will be traveling to visit relatives or to enjoy a nice year-end vacation. Flying can be costly, but you can save quite a bit if you're willing to adjust your travel dates.
Avoid peak days like the Wednesday before Thanksgiving and the Sunday after it. You'll also need to be careful around Christmas, though the busiest days will depend on where the holiday falls in a particular year.
Rather than choosing a set date for your travel, choose a range of time and shop around to see which dates offer the lowest rates.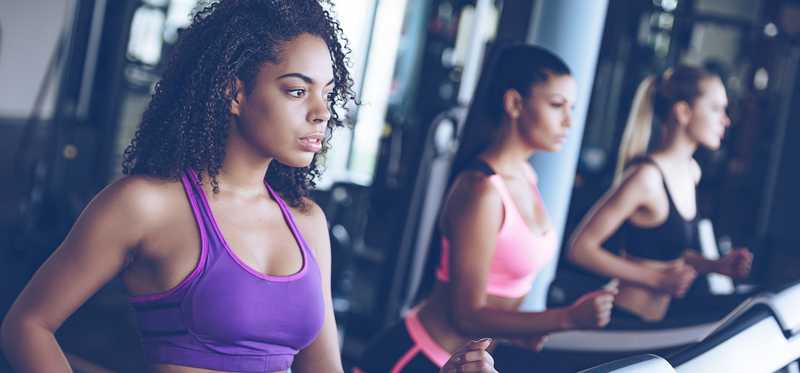 Cancel unused subscriptions
If your New Year's resolution to hit the gym more frequently didn't pan out, you're not alone. But there's no sense in continuing to pay for a membership that you're not using. The same goes for services like Spotify and Netflix. If you're not using them enough to justify the cost, then cancel them.
You'll save a few dollars each month, and if you decide down the line that you want the service back again, you can always change your mind.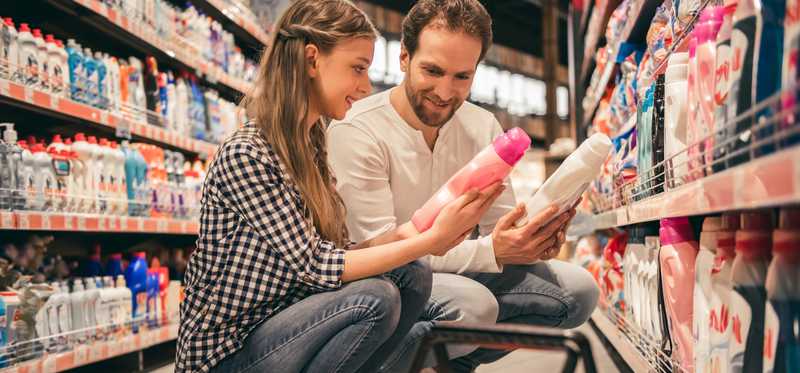 Buy generic
In many cases, name-brand products are similar, if not identical, to generic products, but they're often more expensive. The reason? Their advertising budget. If you're not interested in paying for their commercials, it makes sense to buy generic when you can.
Of course, there are times when name-brand products truly are superior, but it doesn't hurt to give a generic a try just to be sure. You should always buy medications generic. They're regulated by the Food and Drug Administration (FDA), so you know they're safe and effective. Staple foods, including baking ingredients and some cereals, are also regulated and nearly identical to their name-brand counterparts.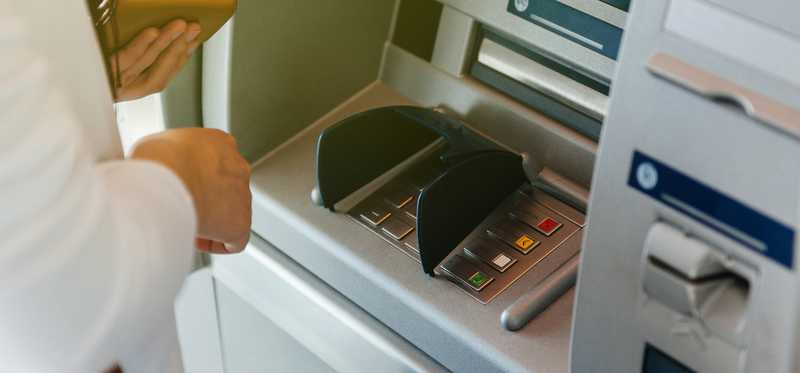 Only use your bank's ATMs
You'll incur fees when you use ATMs outside of your bank's network. The ATM operator often charges a fee ranging from $1.50 to $3.50 per transaction, and your bank may tack on an extra non-network fee of up to $3.50. That means you could potentially lose $7 per transaction.
If you know you're going to be traveling somewhere outside of your bank's network, make sure you withdraw some cash beforehand or else rely on your debit and credit cards.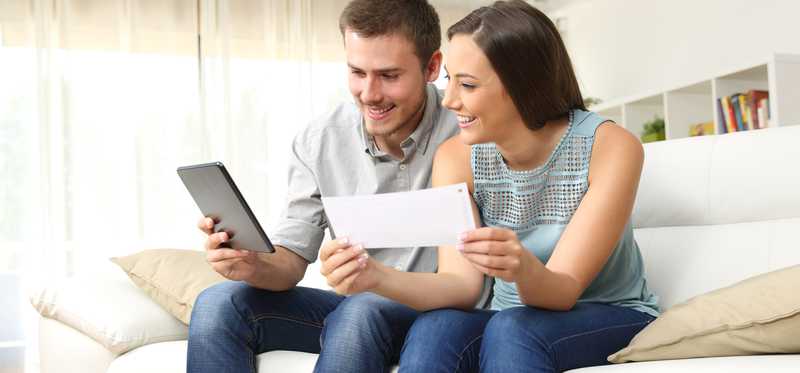 Shop for new insurance
Every insurer has a slightly different algorithm that they use to calculate premiums. It pays to shop around when looking for insurance because another company may be able to offer you a more affordable rate than your current provider.
Even if you can't find a lower rate right now, you're still doing yourself a favor by shopping around. Most insurance companies today employ a practice known as price optimization. When you get a quote, the company doesn't just look at your risk. It also looks into your shopping habits. If it believes you're likely to jump ship for a better deal, it won't charge you as much as someone it believes will remain loyal.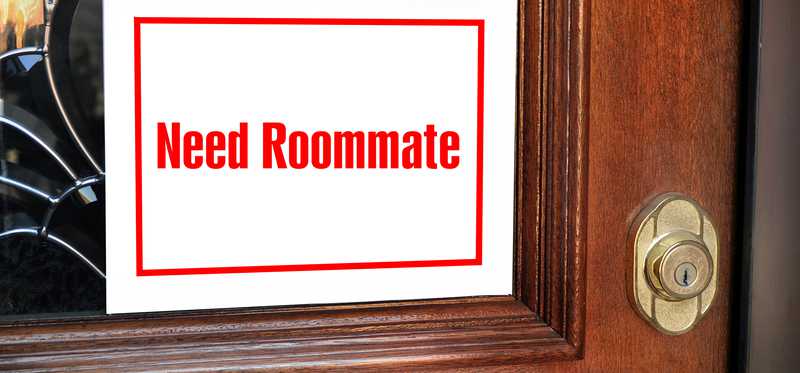 Rent out an extra room
You could lower your rent or mortgage payment by a few hundred dollars a month if you're willing to take on a roommate. But if you don't own your home, you should get your landlord's clearance before asking someone else to move in.
Of course, for some people, it may be worth paying a little extra in order to have a space to themselves. It's up to you to decide if the cost savings is worth the lack of privacy.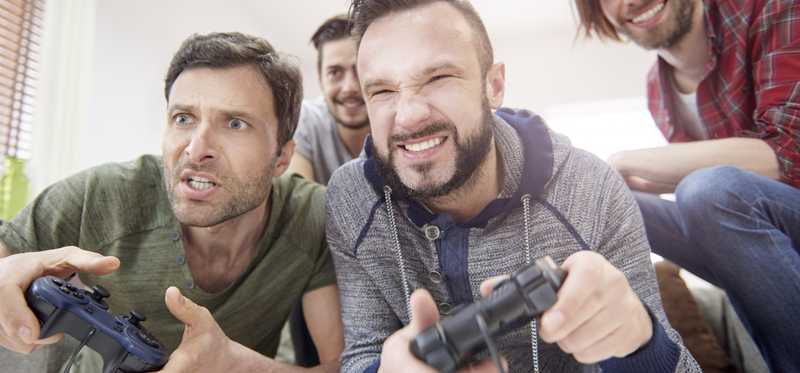 Invite friends over instead of going out
The average event-goer spends $81 on a night out, according to a study by Eventbrite. This will vary depending on where you live and what you do when you go out, but in almost all cases, going out is going to end up being more expensive than just inviting your friends over.
When you hang out at home, you're skipping the transportation costs, tickets, cover charges, and alcohol markups that make up most of the expense. That can be fun once in a while, but don't be afraid to switch it up and try a more casual get together.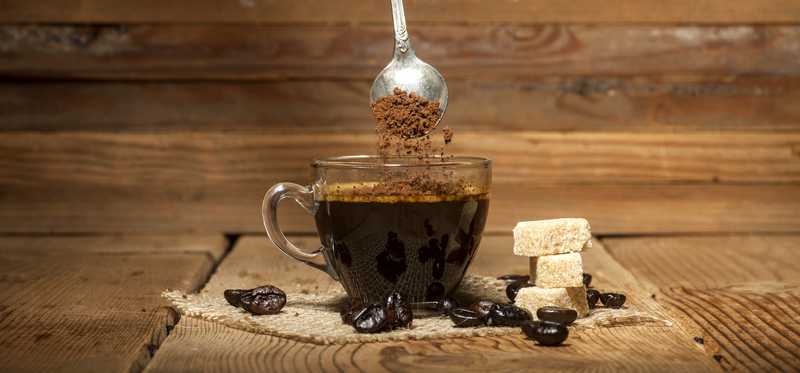 Make your coffee at home
Brewing a cup of coffee at home costs about $0.17 per cup. If you brew a single cup a day, you'd spend about $62 in a year. By contrast, the average cup of coffee at a cafe is about $2.70, and depending on what you're buying, you could spend as much as $5 per cup. Over a year, that $2.70 per cup adds up to $986 over the course of a year, assuming one per day. That's a difference of $924.
If you're someone who can't live without your morning coffee, you may want to limit yourself to one day a week at your favorite cafe and prepare your coffee at home on the other days.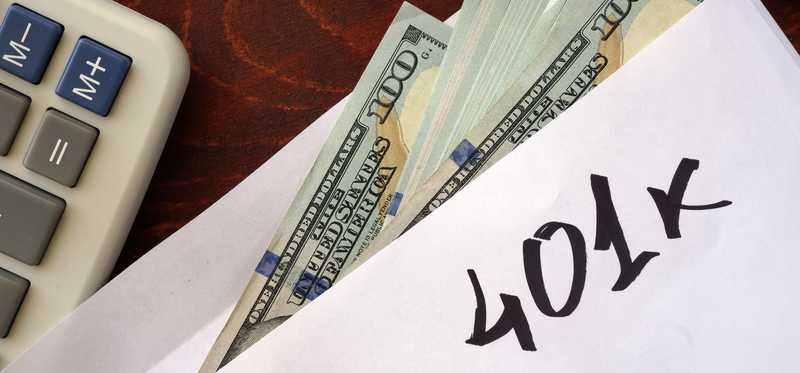 Up your 401(k) contributions to get your full employer match
Unless you absolutely cannot spare the cash, there's no reason not to try for your employer's full 401(k) match. It's free money, after all, and it can help ease the burden of saving for retirement on your own.
Say you make $50,000 this year and you put $5,000 in your 401(k). If your employer matches $0.50 on the dollar for the first 6% of your income, that's an extra $1,500 in your pocket. In 30 years, that could grow into nearly $16,500, assuming an 8% rate of return.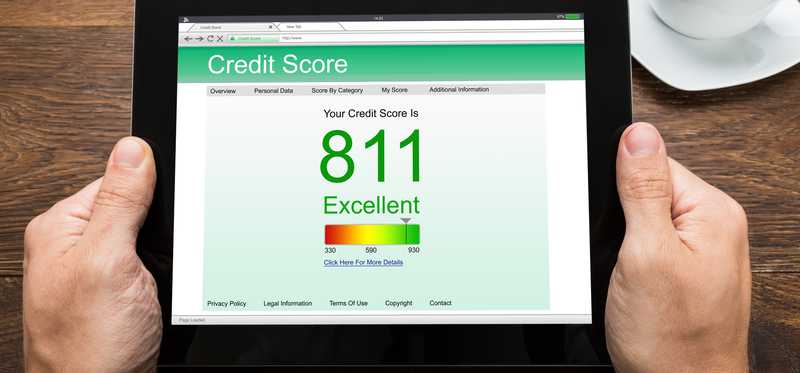 Improve your credit score
Your credit score determines which credit cards you're eligible for and what interest rates you get on your loans. A high credit score -- about 750 and above --  will give you access to the best deals while poor credit -- 630 and below -- will make it difficult to secure loans or lines of credit at all.
You can improve your credit score by making all of your payments on time, applying for new credit sparingly and limiting yourself to 30% or less of your allotted credit limit.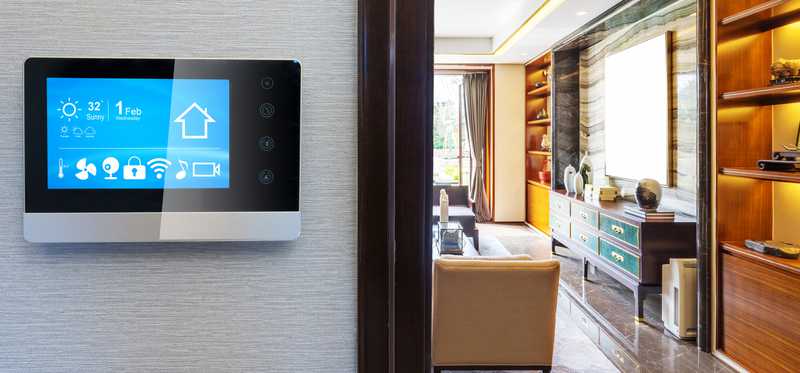 Get a programmable thermostat
Programmable thermostats automatically adjust the temperature in your home throughout the day based on your preferences. For example, you may prefer to leave the thermostat on a lower temperature when you're gone to work for the day and then warm it up again when you get home.
Some of these thermostats also come with an app, so you can remotely adjust the settings at any time.
ALSO READ: Google's Nest Is Getting Into Digital Health Now, Too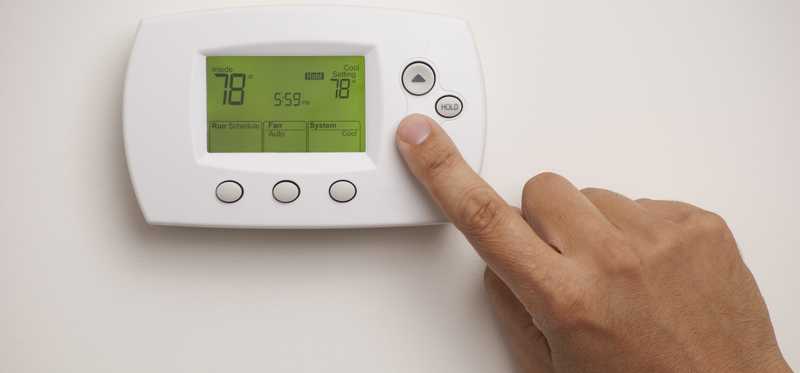 Turn down your thermostat
Alternatively, if you don't have the authority to install a programmable thermostat or you don't want to pay for one, you could just turn down your existing thermostat by a degree or two.
The Department of Energy estimates that you can save about 1% on your heating bill simply by turning your thermostat down one degree for eight hours. If you're cold, grab an extra blanket or sweatshirt instead of raising the temperature.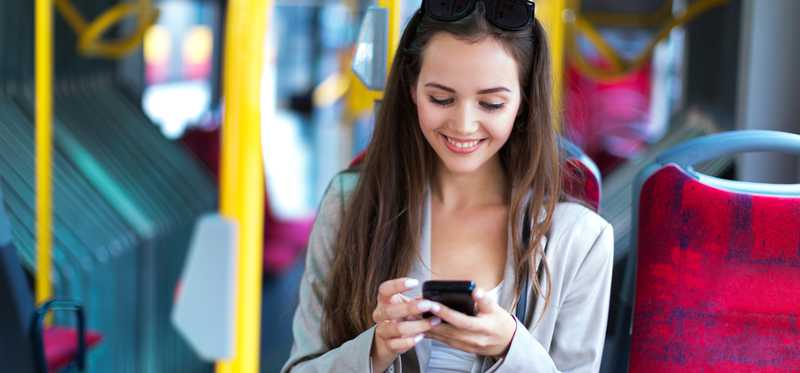 Use public transportation
Most city dwellers already use public transportation, but if you don't, here's a good reason to start: Individuals who use public transportation save $9,453 per year on average, according to the American Public Transportation Association.
You may need to adjust your routine slightly to take advantage of public transit, but if you can swing it, it won't be long until the savings start to stack up.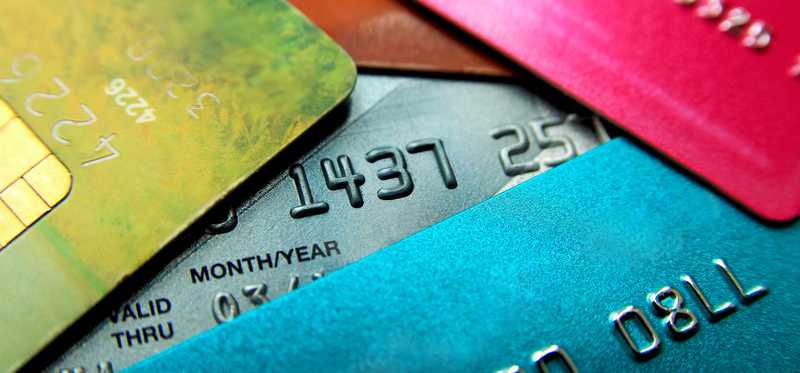 Take advantage of credit card perks
Some credit cards offer special perks like price matching and return protection. Price matching will refund you the difference if the cost of your recently purchased items go down within the next couple of months. Return protection may refund the cost of your purchase, even if the store refuses to take it back. Other possible credit card perks include travel insurance and coverage for damaged or stolen items.
Read through your credit card agreements and look for any bonuses you didn't know you had. Start saving your receipts and credit card statements in case you need proof of purchase to take advantage of any of these benefits.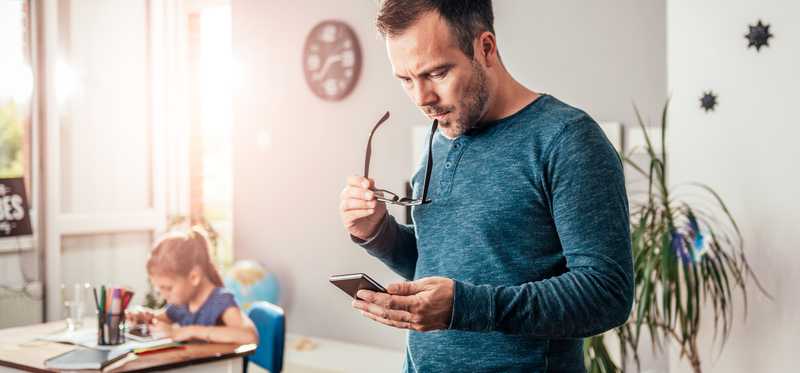 Lower your cell phone's data plan
Look into how much data you're actually using each month and how much you're paying for. If the difference is significant, you may want to consider lowering your data plan.
On the other hand, if you're bumping up against your limit, take some time to do the math and see if it makes sense to upgrade your plan or just pay the overage fee for a month.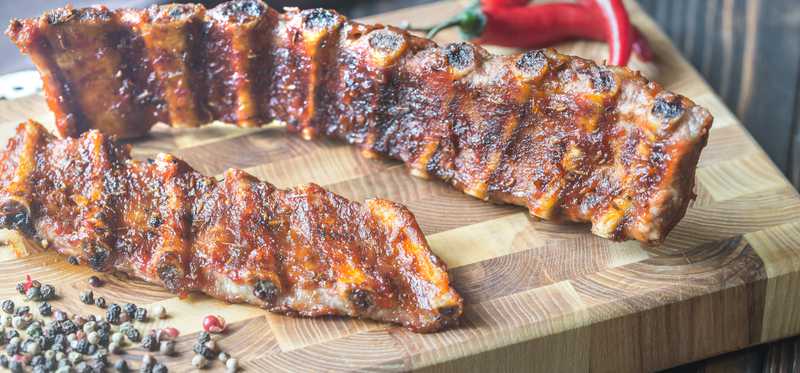 Plan your meals around what's on sale
Check out your local newspaper to see what's on sale at nearby grocery stores. Use this as your inspiration when deciding what meals you're going to prepare this week.
Not only will this save you a few dollars on groceries, it will also force you to be more creative with your recipes. And who knows? You may just find a new favorite dish to work into your regular rotation.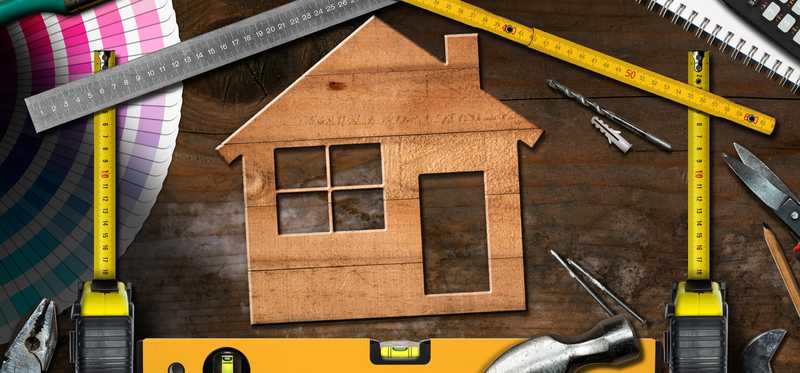 Learn some DIY skills
Things break. It's inevitable. But if you know how to fix them yourself, you'll save yourself the expense (and the hassle) of a service call. Teach yourself how to do simple things like fixing a running toilet or installing a new light fixture, if you don't already know how.
But you should also know when to leave things to the professionals. Unless you have extensive experience with plumbing or electrical wiring, it's worth bringing in a plumber or electrician who can do the job right.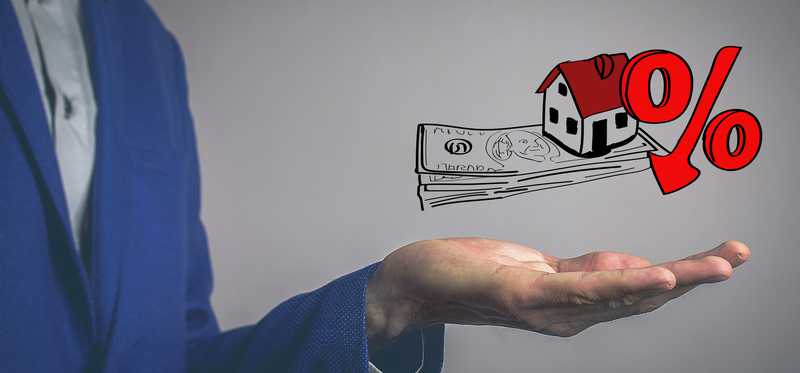 Refinance your mortgage
If your mortgage payment is taking a significant chunk out of your savings each month, you may want to consider refinancing. This typically results in a lower monthly payment, especially if you're extending the term of the loan.
Mortgage interest rates are currently at a seven-year high, so now might not be the best time to refinance, but keep an eye on them and if they drop, you may want to consider it. Remember, you'll have to pay closing costs again, so you need to do the math to make sure that the long-term savings are worth the upfront costs.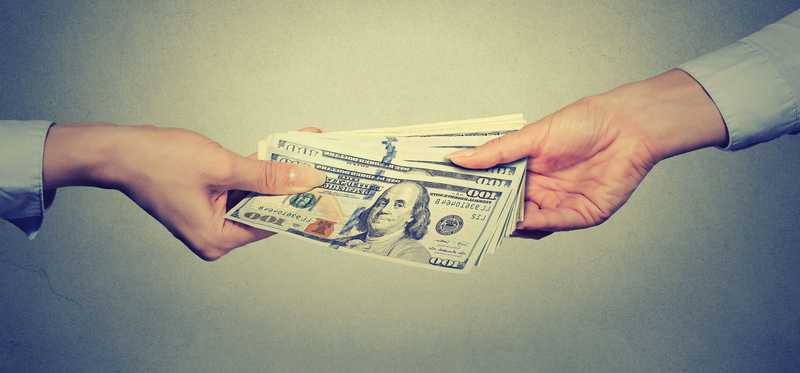 Increase your insurance deductible
Raising your insurance deductible will lower your monthly premiums, and it could end up saving you quite a bit, provided you don't have to file a claim any time soon. Play around with your current policy and see how much a higher deductible could save you each month.
If you're concerned about being able to afford the higher deductible, start putting the amount that you're saving on premiums each month into an emergency fund until you've saved enough to cover the cost.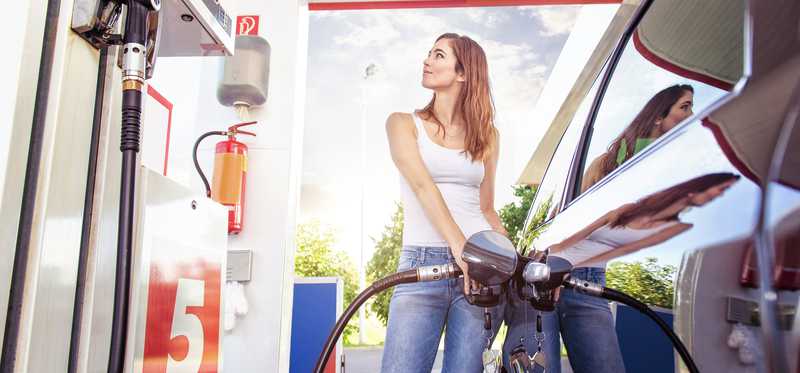 Sign up for loyalty cards
Many grocery stores and gas stations offer free loyalty cards to customers. Every time you visit the store, you swipe your card and you're rewarded with points, which you can use to get free gas or food items.
But in order for this to be worthwhile, you must be a regular customer of that chain. Think about where you regularly shop and see whether they offer any perks to loyal shoppers.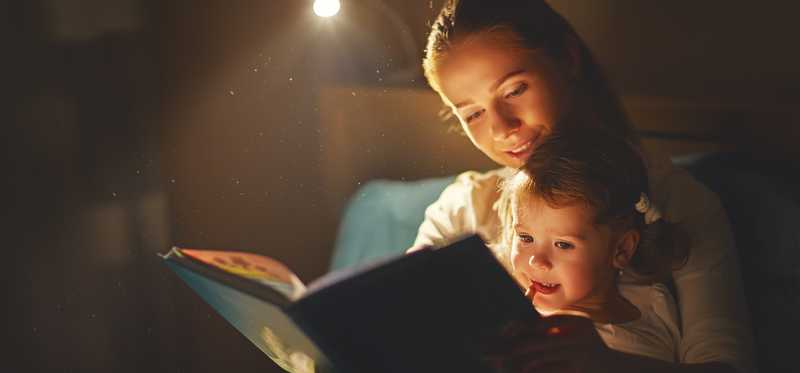 Visit your local library
If you're someone who thinks that libraries are relics of a bygone era when people had few other sources of knowledge or entertainment, you aren't alone. But you're probably wrong. Modern libraries don't just lend out books. They also offer movies, music and even video games.
Libraries also host free community events for adults and children, and they can be a great place to meet others who share your interests. Plus, you won't be charged for anything you borrow as long as you return it on time.
ALSO READ: 30 Ways to Keep More Money in Your Bank Account This Summer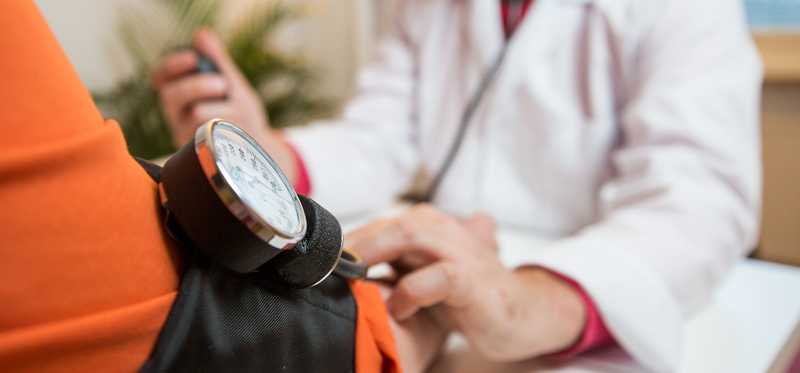 Don't neglect preventive healthcare
It may seem counterintuitive to say that visiting your doctor regularly will save you money. But when it comes to preventive healthcare, this is definitely the case. All Marketplace health plans are required to offer free vaccines and screenings for certain health conditions, like diabetes and high blood pressure, if you're at a higher risk.
By taking advantage of these free services and doing your best to stay healthy, you can lower your chances of developing a serious health condition down the road. This could save you thousands of dollars on hospital visits, medical procedures, and prescription medications. Plus, you'll just feel better.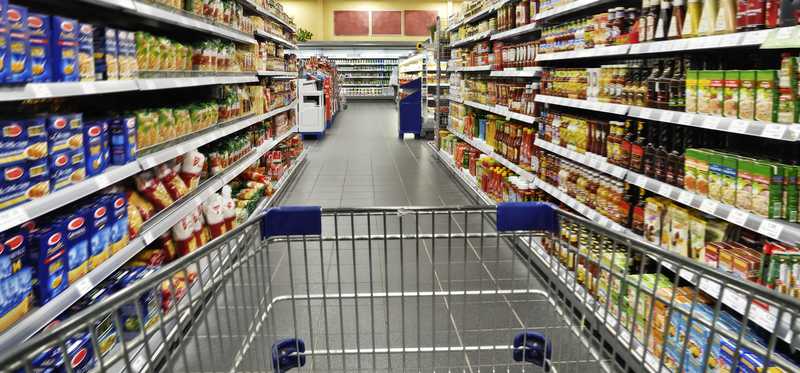 Buy in bulk
Retailers may offer you a discount for buying items in bulk. This is an easy way to save on everyday items like toilet paper, trash bags, laundry detergent, and other home staples. Food items with a long shelf life may also be worth buying in bulk.
However, you should avoid purchasing more than you need of something just because you'll save money. Remember, you also have to store all of this stuff somewhere. And if it's a food or product you don't use very often, you may end up paying for something that will sit on your shelf for the next decade.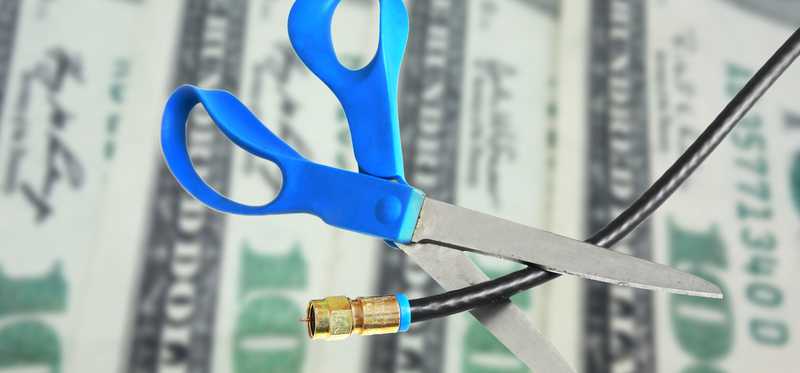 Cut the cord
Cord cutters save an average of $85 per month compared to those who stick with a traditional cable package, according to a recent survey. Over the course of a year, that adds up to $1,020.
However, your savings will depend on the cost of your cable service and what kinds of streaming services you sign up for in its place. And don't forget about over-the-air channels. Get yourself a pair of rabbit ears and you can watch some of the most popular networks for free.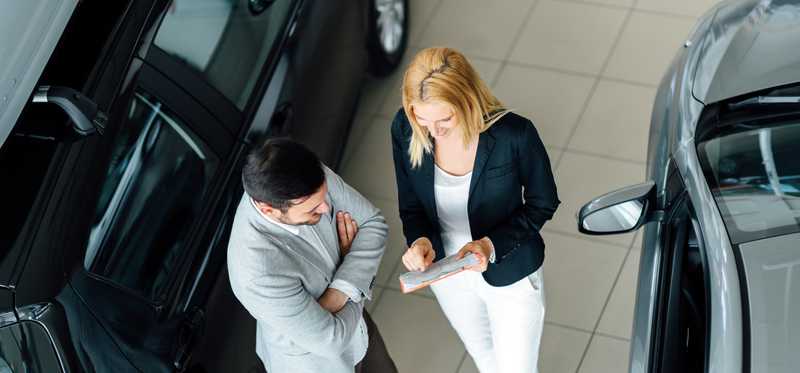 Stick with used cars
A used car may not be as flashy as a new one, but they're almost always better for your wallet. For one, new cars usually lose about 30% of their value within the first year. When you buy used, you don't have to worry about your car depreciating as quickly. Used cars also have lower registration and insurance costs, so you'll continue to save for as long as you own the vehicle.
Before you buy a used car, it's important to learn what you can about its history -- whether it's been in any accidents, for example -- so that you can avoid unexpected surprises after the transaction is complete.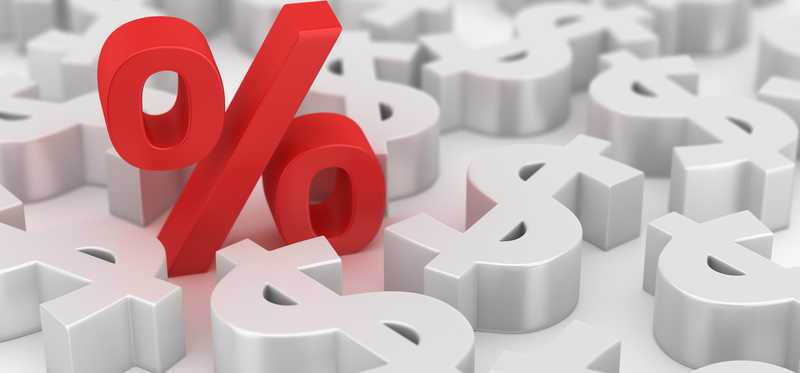 Negotiate a lower credit card interest rate
Credit card issuers want to keep you as their customer, and they're willing to make concessions if they think they're going to lose you. Most will lower your interest rate on your credit card if you just call and ask.
Be polite and highlight your loyalty to the company. Threaten to leave if they don't offer you a lower rate. Of course, you could also just avoid carrying a balance on your credit card in the first place and then the interest rate won't matter at all.
ALSO READ: Why You Might Not Be Getting the Credit Card Interest Rate You Deserve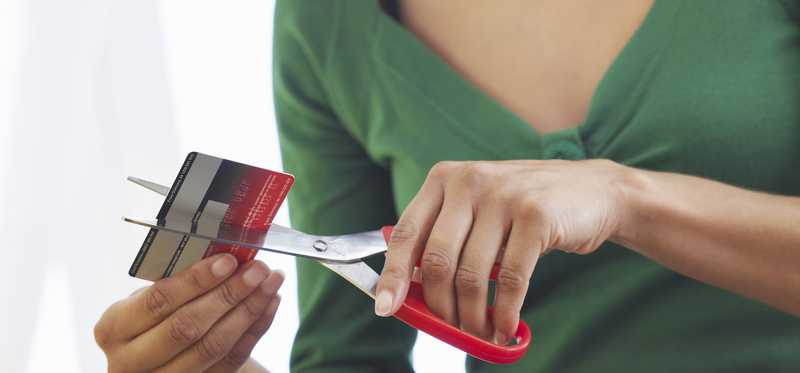 Transfer your credit card balance to a new credit card
If you don't have any luck getting a lower interest rate, you could always follow through on your threat and transfer your existing balance to a new credit card. Look for one that offers a 0% introductory APR, and make sure you feel confident that you can pay back the balance within this time frame. Otherwise, you'll just end up back where you started.
Keep in mind that while your balance may not accrue interest right away, you may still incur balance transfer fees. These are often a percentage of the balance you are transferring. Look into what the balance transfer fees are for the card you're interested in before you agree to do a transfer.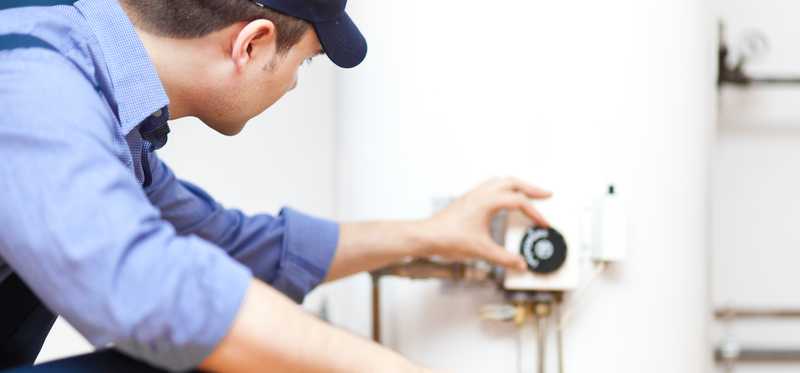 Lower your water heater's temperature
Most households only need their water heater set to 120 degrees Fahrenheit, but some are set as high as 140 degrees. Apart from posing a safety hazard, this also wastes a lot of energy. Lowering your water heater's temperature from 140 degrees to 120 degrees could save up to 22% on your electric bill annually, according to the Department of Energy.
This also slows mineral buildup and corrosion in your water pipes, which can extend the life of your water heater.

Switch your student loan repayment plan
Standard student loan repayment plans require you to make a fixed monthly payment over 10 years. But if you're struggling to keep up with the cost, there are alternatives. You can extend the repayment term up to 25 years, or opt for income-driven repayment, which will adjust your monthly payments in relation to your income.
The longer you take to pay off the loan, the more it will cost you in interest, however, so you don't want to take any longer than necessary.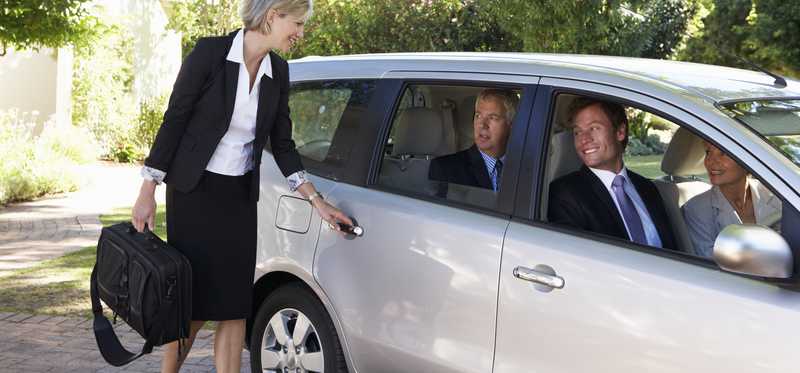 Carpool
If you live near some of your coworkers, talk to them about setting up a carpool. You'll spend less money on gas, help the environment, and you may even get to work a little faster if you're able to use a carpool lane.
Look for other opportunities to carpool as well. If you're meeting a friend for dinner or a movie, consider asking them to pick you up on the way rather than driving there yourself.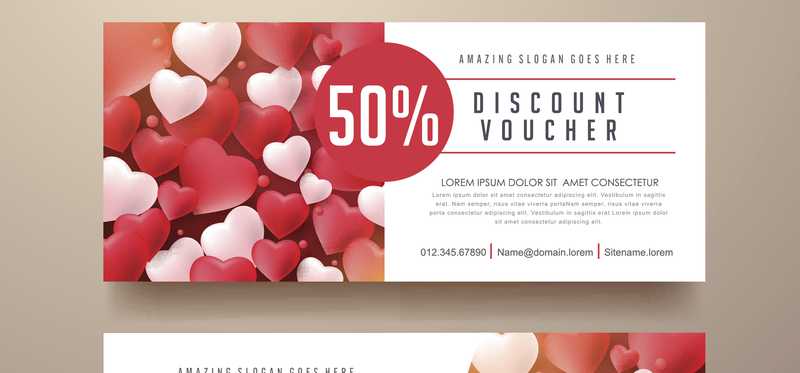 Search the web for coupons
Whether you're buying Christmas presents or looking into activities in your area, it pays to check out deal websites like Groupon first. You may be able to find coupons to help you save on the purchases you were going to make anyway, and you may discover new products or activities that you may not have known existed otherwise.
Be careful of getting too caught up in the deals, though. If you're one of those people that can't resist buying a product on sale even when you don't need it, you may be better off not knowing what's out there.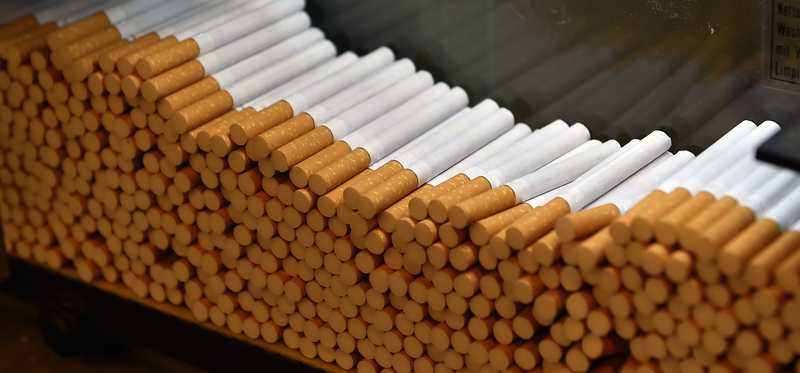 Quit smoking
Apart from being terrible for your health, smoking is expensive. If you smoke a pack a day, you're spending about $2,570 per year on cigarettes. Vaping is a little more affordable, but it can still run you about $1,387 per year if you're smoking the equivalent of a pack a day.
This doesn't account for the health problems that normally arise from smoking. This could add thousands of dollars more in hospital fees and medical procedures.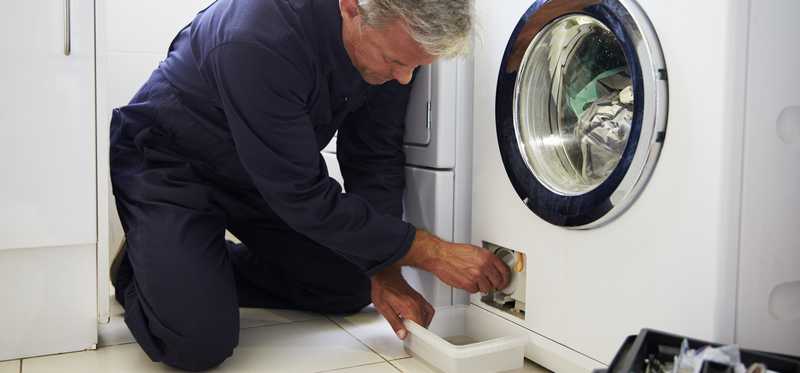 Do regular maintenance on your appliances
Most people put a lot of effort into choosing the right appliances for their home, but few give much thought to maintaining them once they're installed. But if you want your appliances to last, regular maintenance is essential.
As appliances become dirty or are used improperly, they begin to wear down. They may use more energy to perform the same tasks, and eventually, they could break down entirely. Then, you have to either pay for a repairman or purchase a new appliance.
Read your appliance's owner manual and follow any instructions for routine maintenance and proper use to ensure you don't run into any problems.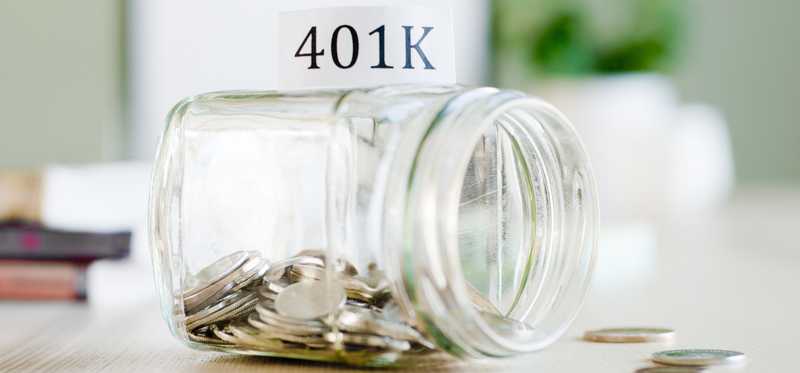 Roll over your old 401(k)
When you leave your job, you can leave your 401(k) where it is and you won't lose the funds. But this generally isn't a wise idea. You won't be able to contribute any more money to that 401(k), but you'll still pay the administrative fees, which are often a percentage of your assets. Over time, this can eat into your profits.
If you have another 401(k) with your new employer, you could roll your old 401(k) into this one. Or you could transfer the money to an IRA. These usually have lower administrative fees and they have more investment options. Talk to your employer's HR department for information on how to request a 401(k) rollover.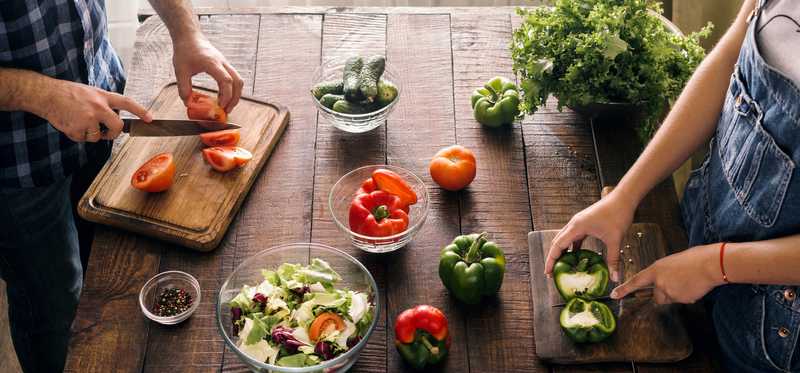 Eat in season and locally
Foods that are in season are often cheaper because there's more to go around. Local foods may also be more affordable because they didn't have to be transported halfway around the country (or the world) in order to get to you.
Familiarize yourself with what's in season when and use this as your guide when deciding what to purchase at the grocery store. Check out your local farmers market as well.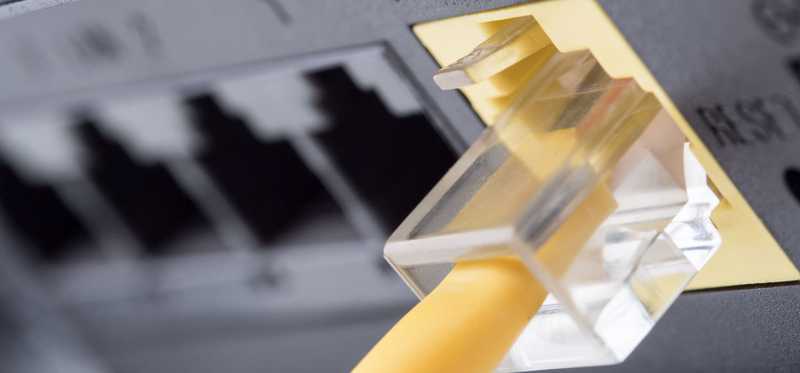 Slow your internet service
Unless you're a serious gamer, you probably don't need internet speeds over 100 Mbps. In fact, you only need about 5 Mbps to stream high-definition video without problems.
Some internet providers offer a standard speed with all of their internet packages. But if yours offers different speeds, think carefully about how much you actually need. You may have to wait a little bit longer for a download, but it's probably worth it if you're saving even $10 a month.
ALSO READ: Consumer Satisfaction With Cable, Internet Service Providers Drops Again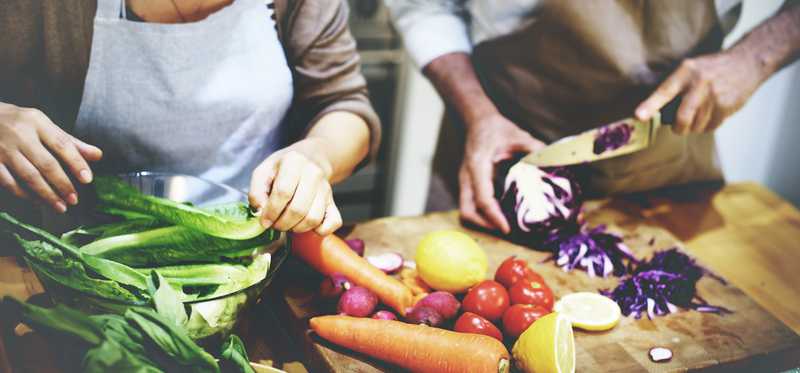 Cook more often
In today's fast-paced world, it's often easier to pick up the phone and order delivery or head to your favorite restaurant. But this cost adds up quickly. The average American household spends over $3,000 on dining out each year. And delivery is just as costly. A Priceonomics study found it costs five times as much to order delivery than it does to make the meal yourself.
Meal prep kits didn't fare too much better. While they were more affordable than restaurant food, they still cost three times as much on average as cooking from scratch.
Think about how often you go out to eat and set limits on how much you spend on dining out each month. If you crave a particular dish from your favorite restaurant, see if you can find a copycat recipe online. You could also save your meal prep kit recipes and make them from scratch next time.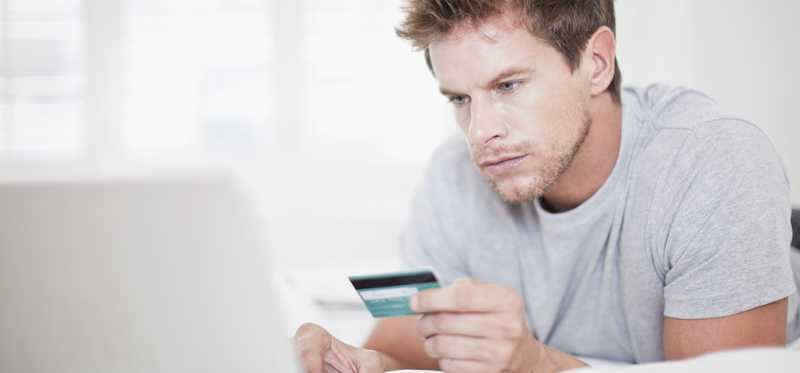 Use online bill pay
You have to pay your bills every month, but you don't have to pay the postal service in order to do so. Most banks enable you to pay your bills from your online account. The money will be transferred directly from your account, usually within one business day.
Online bill pay saves you from having to pay for checks, stamps, and envelopes. It may not amount to significant savings, but it can take a little bit of the sting out of having to pay your bills.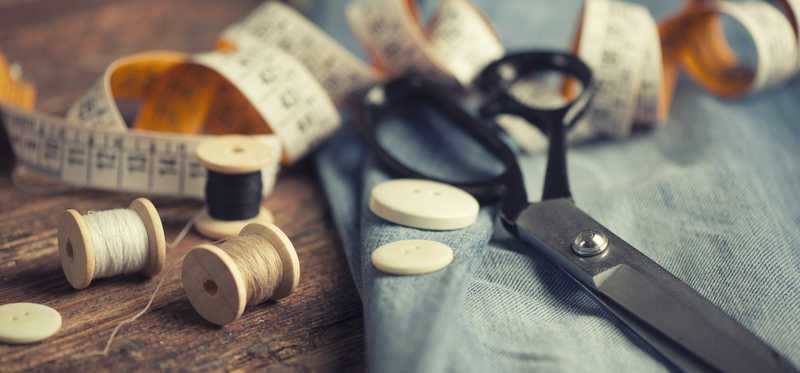 Repair clothing instead of buying new
Clothing today isn't usually made to last, but that doesn't mean you have to throw it away the second it gets a small tear. The average American throws away 70 pounds of clothing each year, with most of this going to landfills, according to the Council for Textile Recycling. This is not only bad for the environment, it's also bad for your wallet if you're replacing all of these old items with new ones.
Rather than throwing your old clothing out, invest in a small sewing kit and teach yourself how to mend small tears. This is an especially worthwhile skill if you regularly purchase clothing from high-end brands.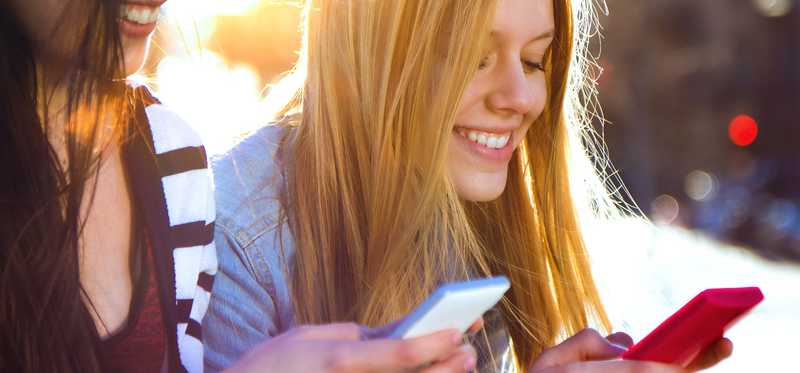 Change your cell phone provider
Just like insurance, cable, and credit card companies, cell phone providers want to keep your business. If you threaten to leave them for another carrier, they may be willing to offer you a promotional deal to keep you with them. Or if they don't, you could actually change cell phone providers if there's another carrier with decent coverage in your area. Just make sure you investigate any early cancellation fees before you do this.
A prepaid cell phone plan is another option. They're often more affordable than a regular cell phone plan, and they usually use the same towers, so you can still get great service. However, you often have to purchase your phone upfront and customer service may not be as helpful with prepaid plans. 
ALSO READ: T-Mobile Knows Phone Company Customer Service Stinks - but It Has a Plan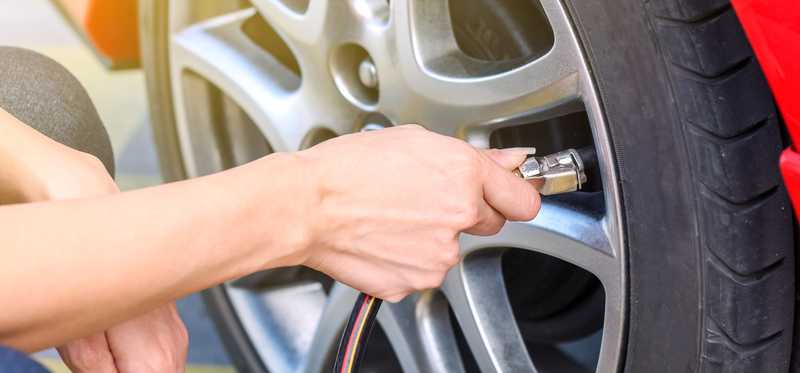 Inflate your tires
Few people realize it, but for every 3 pounds per square inch (PSI) that your tires are below recommended levels, you're losing 1% in fuel efficiency. This problem is especially common in the winter when tires are more prone to leaking. By keeping your tires properly inflated, you could save up to $65 per year on gas.
You'll also extend the life of your tires by over 1,000 miles, so you won't need to buy new tires as often.

Reevaluate your insurance coverage
It's a good idea to periodically reevaluate your insurance coverage to ensure it's adequate for your needs. You don't want to have too little coverage because if you were to lose your home or car in an accident, you may not get the full replacement value. That means more out-of-pocket costs for you.
There may also be times when you want to reduce your coverage. For example, if you own your car outright and it isn't worth very much, you may want to forego collision and comprehensive coverage on it. Use the money you're saving on premiums to build up a savings that you can put toward a new car if you were to lose the old one in an accident.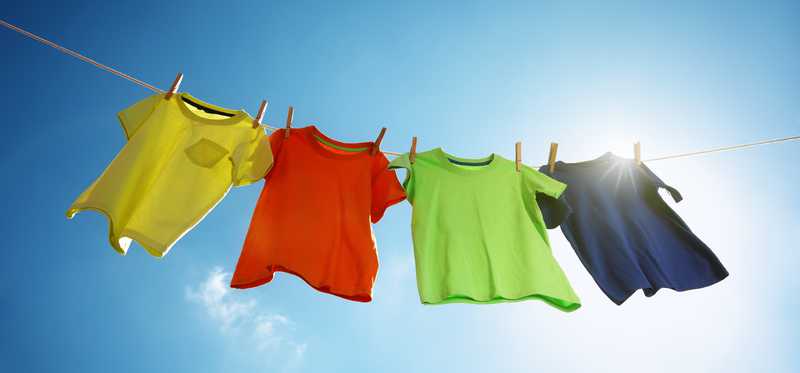 Line dry your clothes
A typical electric dryer costs more than $100 to run annually. To put that in perspective, they use about as much energy as a refrigerator, washing machine, and dishwasher combined. Gas dryers are slightly more affordable, coming in at around $40 per year.
But you could put all of that money in your pocket instead if you just line dried your clothes. This may not be possible if you don't have the space to do this and some may find it inconvenient, so you'll have to decide if this fits your lifestyle.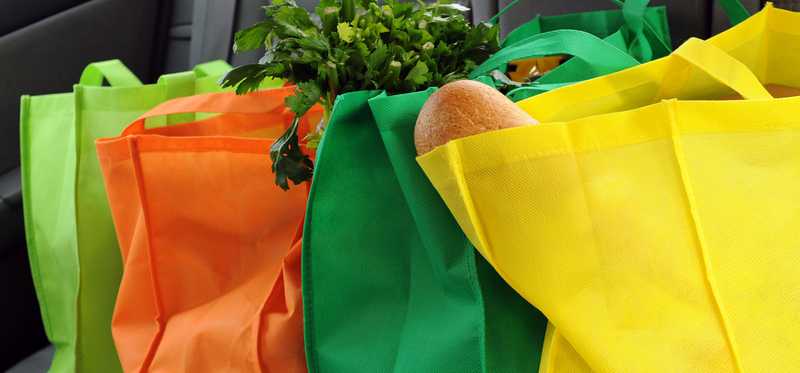 Bring your own grocery bags
In the interest of being environmentally conscious, some retailers are now giving customers discounts if they bring in reusable grocery bags instead of using plastic bags. Usually, you get a $0.05 to $0.10 discount for every reusable bag that you use.
This may not seem like much, but it does add up over time. Plus, you can feel good about doing something nice for the environment.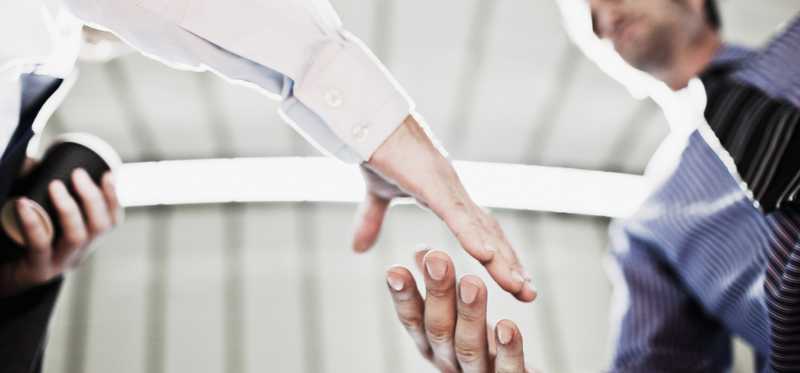 Sell your car
Cars come with a lot of expenses. You have to pay for gas, insurance, maintenance and, if you live in a city, there's parking too. It's not uncommon for drivers in major cities to spend over $1,000 per year on parking, and New York City residents may spend upwards of $5,000 per year.
If you don't need to drive regularly, you may be better off selling your car and using public transportation, walking, or biking. On the rare occasion that you do need a car, you could always use a ride sharing service or a car sharing service.
ALSO READ: How to Get Out of Your Car Lease Without Hurting Your Credit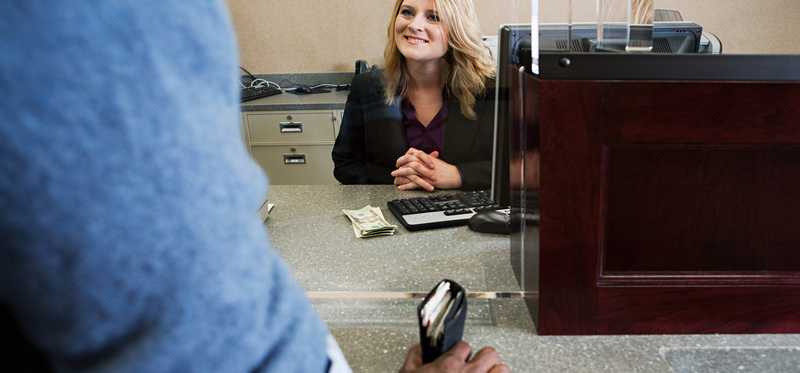 Look into your local credit union
Credit unions have many advantages over large banks. They're usually known for providing excellent customer service, lower loan interest rates and better savings account yields. If you're thinking about applying for a new loan soon or you just want to give your savings an extra boost, it's worth taking the time to explore your local credit union's offerings.
However, you should note that credit unions usually aren't as advanced when it comes to online services. They also have fewer locations and financial products, so you may not be able to do everything through your local credit union.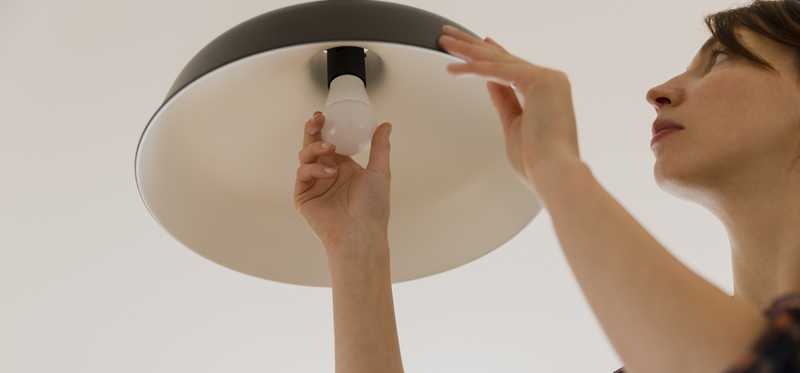 Switch to energy-efficient lightbulbs
Energy-efficient lightbulbs like LEDs, halogen incandescents, and compact fluorescent lamps use between 25% and 80% less electricity than traditional lightbulbs, according to the Department of Energy. This can add up to a savings of $75 per year.
Energy-efficient lightbulbs can also last up to 25 times longer, so you won't have to replace them as frequently.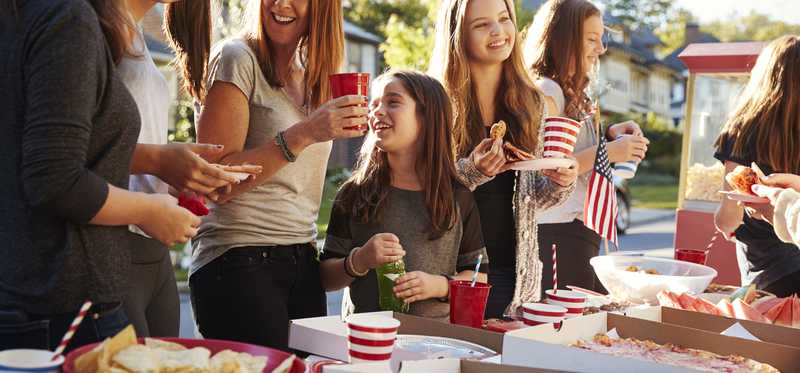 Check out free events in your area
Rather than paying to go to a movie or hit up the local bars, look for free events in your area. Your community should have a calendar listing upcoming events.
This can be a great way to liven up a dull routine and perhaps try out an activity you never would've thought to do before.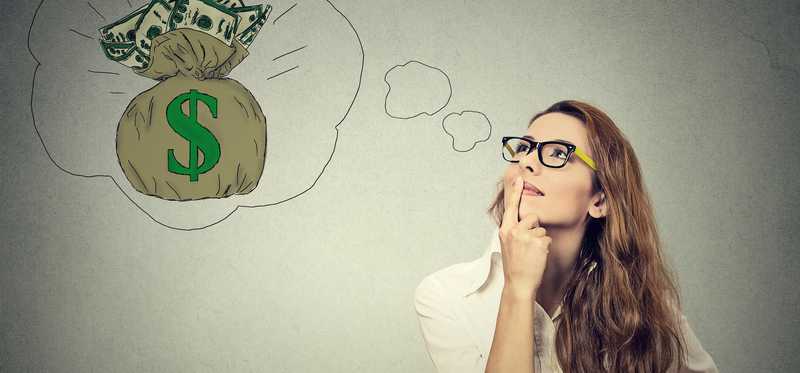 How much money will you save?
You don't have to try every money-saving tip on this list (but bonus points if you do). Even introducing a few of these ideas should net you a little extra cash each month. Look for ones that are simple for you to do and that fit in easily with your lifestyle.
And of course, don't just limit yourself to the ideas listed here. There are plenty of other creative ways to save money each month. Even if it's just a few cents here and there, it will add up over time.

Kailey Fralick has no position in any of the stocks mentioned. The Motley Fool owns shares of and recommends Netflix. The Motley Fool has a disclosure policy.