7 Small Brands That Could Get Acquired
Author: Jeremy Bowman | October 25, 2018

Who will get snatched up next?
Acquisitions and mergers are almost always a hot topic on Wall Street, but with the economy on fire and big companies awash in cash after a corporate tax cut, it's high times for M&A. For instance, a record $2.5 trillion in mergers took place in the first half of 2018. Among the deals that have caught investors' eyes are Disney's takeover of Fox and AT&T's acquisition of Time Warner. Elsewhere, in media, Comcast recently bought out the U.K. broadcaster, Sky.
But the media and entertainment industry isn't the only one seeing consolidation. Healthcare has also seen some matchmaking with CVS's deal with Aetna, and Amazon's acquisition of Pillpack, and in just the last month, SiriusXM took over Pandora, and drive-in fast-food chain Sonic got taken out by the privately held parent of Arby's and Buffalo Wild Wings.
While blockbuster acquisitions always make big headlines, the smaller ones don't always get notice. Below are seven small brands that could be the next to be acquired.
ALSO READ: Should Amazon's PillPack Acquisition Frighten Pharmacies?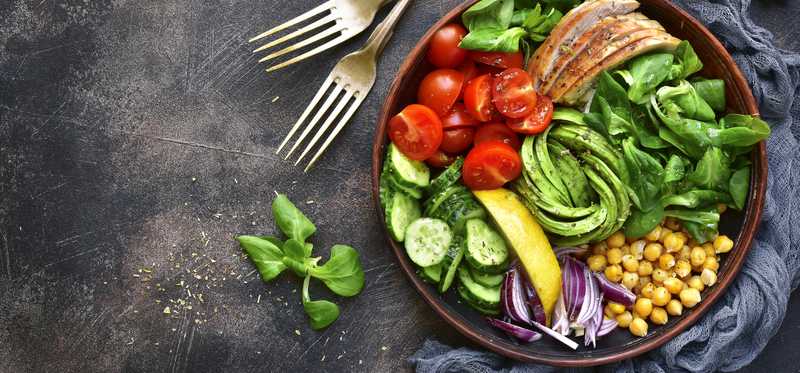 1. Gobble
You've probably heard of meal-kit providers like Blue Apron and Hello Fresh by now. Those two are the leaders in shipping Americans ready-to-cook meal boxes, generally delivered on a subscription basis, but smaller meal-kit services like Gobble have been flying under the radar.
Gobble is a little different from its peers. Its meal ingredients come fully prepped, and the meals only take 15 minutes to make, often with just one pan. That makes it ideally suited to busy families and others who don't have time to make meals from scratch but still want a homemade dinner. Gobble's meal kits are $11.95-$13.95, including shipping, making them more expensive than some competitors, but the value proposition has made it stickier than rivals. Gobble has a small market share in meal kits, but market research firm Second Measure found the company led its rivals in both customer retention, and average customer spending.
That distinction could make the company an attractive acquisition target especially as the meal kit industry continues to consolidate. Walmart partnered with Gobble to sell its meal kits online, which could lead to an acquisition if the partnership works out, given Walmart's massive store footprint, ambitions at grocery and e-commerce, and moves by rivals like Kroger, which bought meal-kit company Home Chef, and Costco, which is selling Blue Apron meal kits in a pilot program.

2. Lime
Like Gobble, Lime, the maker of electric scooters and dockless bikes, may not be known to all readers, but if you live in Los Angeles, Austin, or the Bay Area, you're likely familiar with the brand. Electric scooters have become the newest thing in transportation, or "mobility solutions" as Silicon Valley likes to call it , as the dockless scooters serve as a cheap way to get from point A to point B when it's a few miles away. The industry has favorable unit economics and has attracted a raft of start-ups, including the leader Bird, which is now valued at $2 billion, Spin, Scoot, and Skip, in addition to Lime.
Rideshare heavyweights like Uber and Lyft have taken notice as bikeshares and scooters directly compete with the app-based taxi services, and those two companies have begun making deals in the industry.
In April, Uber acquired dockless bikeshare company, Jump Bikes, for a reported $200 million, and Lyft followed that in July by buying Motivate, the largest bikeshare company in North America and owner of Citi Bikes in New York, Ford GoBike in the Bay Area, and Divvy in Chicago.
Just a week after that, Uber invested in Lime, as part of $335 million funding round that valued Lime at $1.1 billion. Alphabet also invested in the scooter company at the same time. Considering the level of activity and consolidation in scooters and bikeshares, it wouldn't be surprising to see Uber or Alphabet make a full-on acquisition of the company, especially given Uber's expertise in transportation and its soon-to-be deep pockets as it prepares for an IPO in 2019.

3. AMC Networks
At a market cap of $3.4 billion, AMC Networks (Nasdaq: AMCX) isn't exactly a small company, but in the world of media and entertainment it's still a little fish. At a time when cable networks are pairing up to defend themselves from the rise of streamers like Netflix, AMC remains independent. The parent of AMC, IFC, and Sundance TV has a rich library of original programming that would likely be attractive to a streaming service like Amazon, or even a more traditional company like Disney or Time Warner, now owned by AT&T.
Shows like The Walking Dead and Better Call Saul continue to delight viewers, and the company has a strong brand thanks to past hits like Mad Men, Breaking Bad, and Portlandia.
The stock also looks like a steal at a P/E of just 7.5, a sign of the market's wariness of cable networks, but also evidence of strong profits. After the tie-ups above as well as Discovery Communications' $12 billion acquisition of Scripps Networks, AMC could be the next cable TV company to find a dance partner.

4. Stitch Fix
With more than $1 billion in annual sales now and nearly 3 million active customers, Stitch Fix (Nasdaq: SFIX) may no longer be a small brand, but there's little question that the personalized styling service would be an attractive buyout target for one of retail's bigwigs.
Known as the leader of the fast-growing "subscription box" clothing segment, though the company also sells clothing on demand, Stitch Fix has grown quickly and has a bevy of data on customer preferences that would be appealing to a company like Amazon or a brick-and-mortar retailer.
Unlike the average apparel seller, Stitch Fix collects detailed info every time it ships a "fix" to one of its customers, giving it an advantage over traditional retailers. The company also has plenty of growth opportunities ahead as it just launched a Stitch Fix Kids service, and is planning its first international expansion into the U.K. next year.
The stock was chopped in half after a disappointing earnings report recently, and if it continues to swoon, it could see some takeover offers for retailers angling for growth.

5. Sun Valley
The Idaho ski resort is up there in prestige with Aspen as the mountain plays host to a famous business conference every year for titans of industry like Apple CEO Tim Cook and Amazon CEO Jeff Bezos. However, the resort has thus far evaded the consolidation frenzy led by Vail Resorts (NYSE: MTN), which has bought out a slew of ski areas in recent years, including Whistler/Blackcomb as a means to drive its strategy around its all-encompassing Epic Pass.
More recently, a competitor has emerged, Alterra Resorts, which offers the Ikon Pass, essentially copycat of the Epic Pass but for different mountains. Like Vail, Alterra has also gone on a shopping spree, buying properties like Deer Valley in Utah, and Steamboat and Winter Park in Colorado.
Sun Valley is privately held by the R. Earl Holding Family, the same owners as Sinclair Oil. Though there's been no talk of Sun Valley getting taken over, the resort would figure to be on the shopping list of both Vail or Alterra. At the very least, Sun Valley is likely to join either the Epic Pass or Ikon Pass as most other high-profile resorts have.

6. New Age Beverages
Shares of New Age Beverages (Nasdaq: NBEV) have gone through the roof over the past month as the company launched a portfolio of cannabidiol-infused (CBD) beverages earlier this month at a conference in Las Vegas. The drinks included a CBD water and a CBD tea.
That news sent the stock running up as much as six times its value from before the news broke. New Age sells alternative beverages like kombucha, coconut water, and energy drinks, but the move to be on the frontier of CBD and cannabis-based beverages seems to signal the company's desire to be acquired.
Coca-Cola said it was watching the cannabis space closely with an eye on cannabis beverages, and several alcohol companies have already partnered with marijuana growers. For Coke, acquiring or partnering with New Age would be a low-risk way to test the market for CBD beverages as New Age's market cap is just around $250 million. New Age's portfolio of other beverages could also make it intriguing for a buyer like Coca-Cola.

7. Tripping.com
The online travel agency industry has long been full of acquisitions and mergers. After a series of deals, Booking Holdings (Nasdaq: BKNG), which owns Priceline, Kayak, and OpenTable, and Expedia (Nasdaq: EXPE), with Orbitz, Travelocity, and Homeaway, have emerged as the two dominant poles in the industry, essentially creating a duopoly.
Though most independent OTA's have already been acquired, there's one that could be a particularly appealing target for either Booking or Expedia: Tripping.com.
As a vacation-rental metasearch service, Tripping.com provides a unique asset in the travel search industry. It allows travelers to search sites like Airbnb, Homeaway, VRBO, as well as hotel sites all on the same platform. Vacation rentals like Airbnb have emerged as a strong growth segment in travel so Tripping.com should have a bright future ahead of it.
Tripping's raised $35 million in its last funding round in 2016, but it did not release a valuation. Since the brand is still small, Priceline or Expedia could give the company the advertising budget to expand awareness and grow its business, if one of them were to acquire Tripping.

Let's make a deal
While it's never easy to predict an acquisition, all of these companies operate in industries that have seen significant M&A recently, and these brands would all offer larger buyers something they don't already have.
With profits up and companies flush with cash, don't be surprised if some of these brands get snatched up in the next year or two.

John Mackey, CEO of Whole Foods Market, an Amazon subsidiary, is a member of The Motley Fool's board of directors. Suzanne Frey, an executive at Alphabet, is a member of The Motley Fool's board of directors. Jeremy Bowman owns shares of Kroger, Netflix, and Stitch Fix. The Motley Fool owns shares of and recommends Alphabet (A shares), Alphabet (C shares), Amazon, Apple, Booking Holdings, Netflix, Pandora Media, Stitch Fix, and Walt Disney. The Motley Fool has the following options: long January 2020 $150 calls on Apple and short January 2020 $155 calls on Apple. The Motley Fool recommends AMC Networks, Comcast, Costco Wholesale, CVS Health, and Vail Resorts. The Motley Fool has a disclosure policy.