8 Ways Brick-and-Mortar Retailers Can Compete With Amazon
By Jeremy Bowman - Apr 3, 2018 at 6:28AM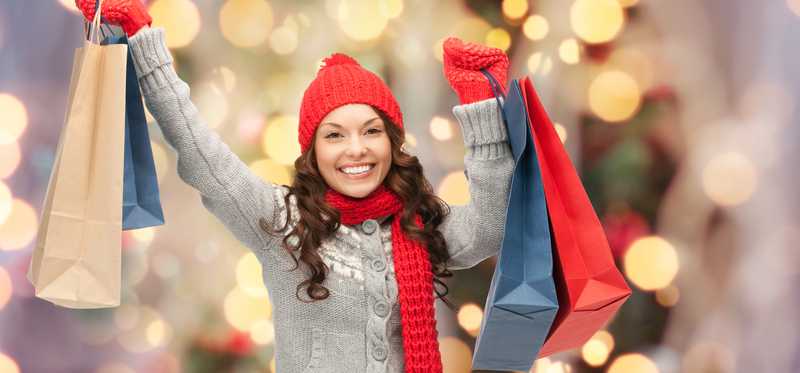 8 Ways Brick-and-Mortar Retailers Can Compete With Amazon
Adapt and overcome in order to survive
Since its early days as an online bookseller, Amazon (Nasdaq: AMZN) has rewritten the rules of retail. By offering low prices, fast delivery, and excellent customer service, the company has convinced millions of Americans to ditch their regular trips to the mall and instead shop from the convenience of their own homes.
As a result, dozens of retailers have declared bankruptcy and nearly ten thousand stores closed just last year. However, some retailers like
Walmart
(NYSE: WMT) and
Best Buy
(NYSE: BBY) have found ways to fight back against Amazon, and have even managed to thrive as those two stocks recently reached all-time highs. Thanks to a variety of tactics, more retailers seem to be figuring out how to survive in the changing consumer landscape. Let's take a look at a few of the ways brick-and-mortar chains are competing with the e-commerce giant.
ALSO READ: Survey Shows Amazon Not Hurting Most Small Businesses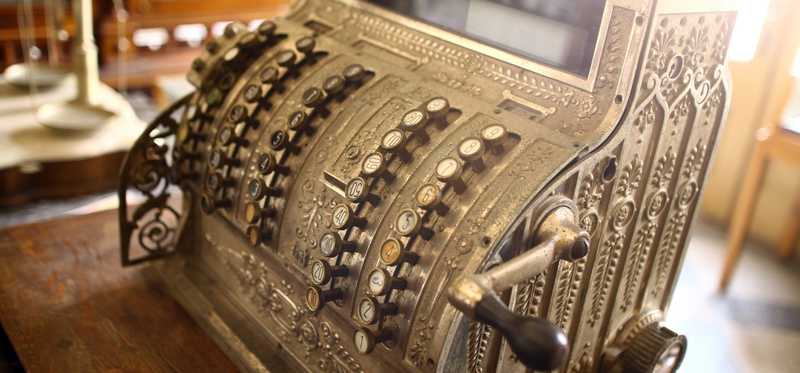 1. Price matching
Once upon a time, showrooming was brick-and-mortar retailers' biggest concern. Customers would visit stores to test products first-hand and learn more about them, but then buy them online for a lower price. Amazon even went as far as offering discounts for shoppers who sent in photos of items from competitors' stores.
Chains like Best Buy, which sell items that are readily available in other stores and online, realized that they would have to price-match Amazon in order to convince customers to buy items once they were already in their stores. Otherwise, they would continue losing out to their online competitors.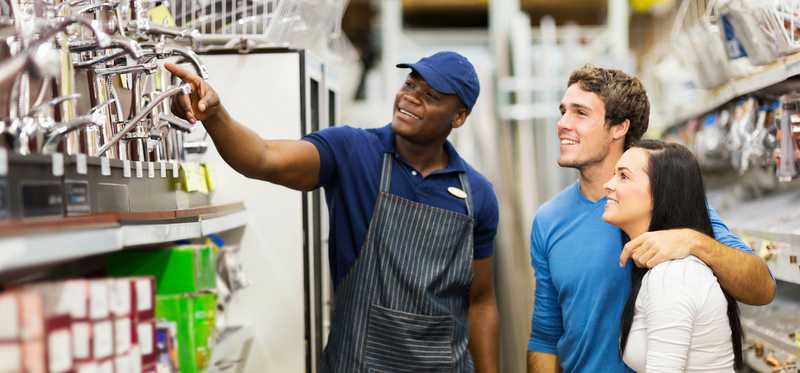 2. Better customer service
In some ways, stores have an inherent advantage over the online channel. If you have a question about an item you want to buy in a store, you can simply ask a salesperson. Getting advice online isn't always so easy. Of course, an employee has to be readily available and knowledgeable to help a shopper in the store, but more retailers seem to be coming to this conclusion and investing in customer service. Under CEO Hubert Joly, Best Buy recognized this opportunity, prioritizing advice and making it easy for customers to understand technology. Other retailers like Walmart and Target (NYSE: TGT) have followed suit, hiking wages and improving training in order to deliver better customer service. As a result, same-store sales and traffic have improved.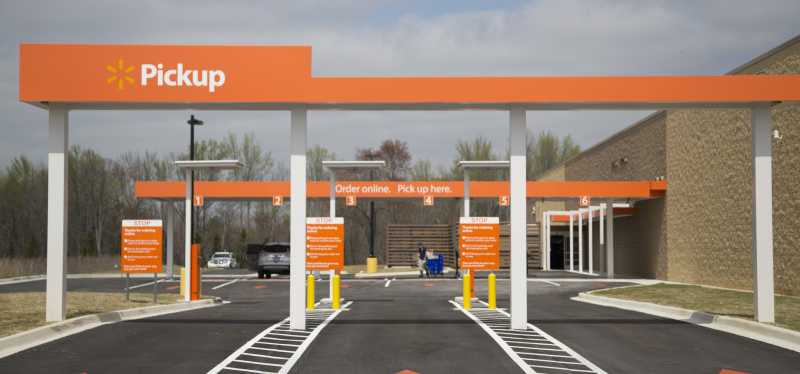 3. Buy online/pick up in store
Sometimes abbreviated as BOLPUS, retailers are increasingly offering customers the ability to pick up products they've purchased online. Like improving customer service, offering BOLPUS is a way for brick-and-mortar retailers to leverage their stores by doing something online retailers can't. Allowing in-store pick-up gives customers the opportunity to shop conveniently from home and pick up an item in the store the same day, and it helps retailers save money on expensive shipping costs.
Retailers like Walmart and
Kroger
(NYSE: KR) have taken the strategy to the next level by building separate stations for online grocery pick-up where customers simply pull up and get their orders put into their cars by a store employee.
ALSO READ: Do Consumers Want to Order Only and Pick Up In Stores?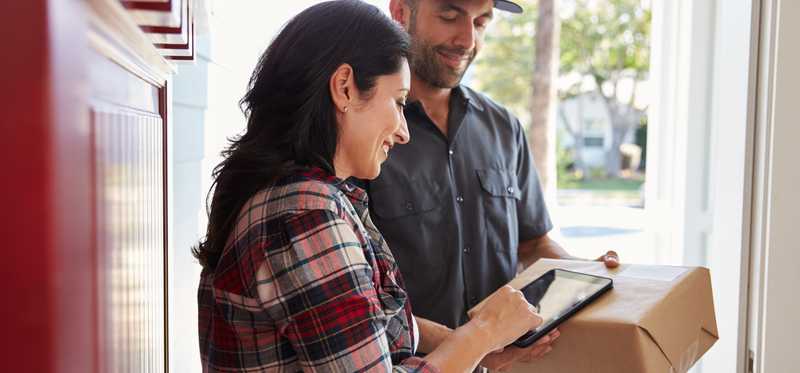 4. Fast delivery
The most popular aspect of Amazon's Prime loyalty program is free two-day shipping on millions of items. More than anything else, that offer has helped accelerate the company's e-commerce growth and pressured brick-and-mortar retailers. However, more retailers today are responding with their own delivery initiatives. Last year Walmart launched free two-day delivery for orders of $35 or more. Target acquired Shipt late last year, a service that offers same-day delivery for $99 a year. Costco launched free two-day delivery for non-perishables for orders over $75, and dozens of grocery chains have partnered with Instacart to provide same-day delivery for groceries.

5. Making checkout easier
Checkout is often one of the most frustrating part of the in-store shopping experience. You've found the item you want to purchase but now you have to stand in line for several minutes waiting to pay for it.

Retailers are starting to tackle this bottleneck. Macy's said at the recent Shoptalk conference it is testing mobile checkout through its app and plans to introduce it to most of its stores later this year. Similarly, Walmart is testing a program called Scan & Go, which allows shoppers to pay on their phones and then walk out of the store, and Kroger is implementing a similar program. Ironically, Amazon may be the most advanced in this area with its Amazon Go store, which allows customers to pluck items off the shelves and walk out of the store, charging them automatically after they scan an app on entry.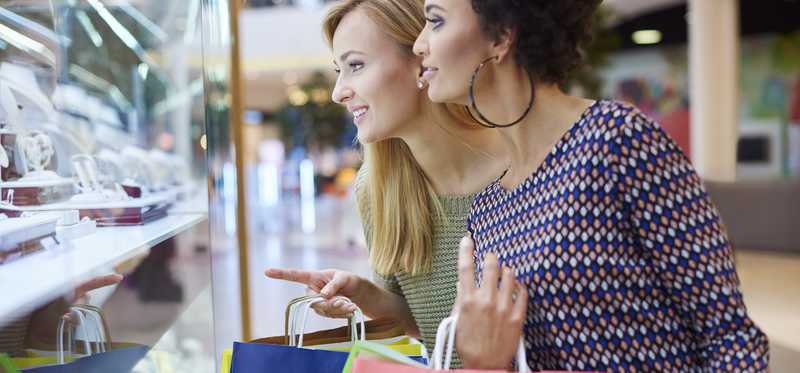 6. The treasure hunt effect
Part of the joy in shopping can be in finding the unexpected, or the so-called treasure hunt effect. These kinds of stores, like TJ Maxx and Costco constantly rotate merchandise so that consumers always see something new when they come to their stores. In addition, it incentivizes customers to buy something if they see an item they like as it may not be back in the store again.
The treasure hunt is also a difficult model to emulate online, which doesn't lend itself to discovery well, so it helps drive traffic to stores and provides a buffer against Amazon.

7. Fight back online
It's key for retailers to leverage the omnichannel, meaning both online and in-store, and that means matching many of Amazon's online capabilities, in addition to offer a winning in-store experience. That means that the website needs to be easy to use and offer a seamless checkout. Brick-and-mortar retailers need to borrow from Amazon's online pricing tactics as the company has gained a perception as the lowest-price operator thanks to discounting popular items. On less desirable goods, however, the company tends to charge higher prices. Amazon uses bots to constantly update prices according to inventory levels and competitor prices, and brick-and-mortar retailers would be smart to do the same.
ALSO READ: Competing Retailers Don't Want Anything to Do With Amazon.com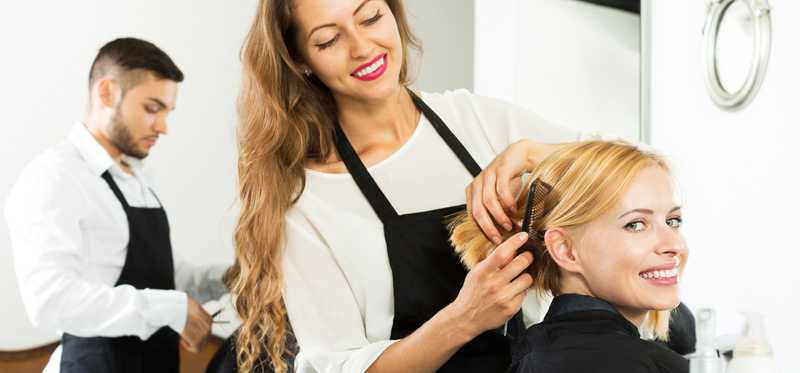 8. In-store service
Another way retailers are fighting back against Amazon is by offering more in-store services. J.C. Penney has turned to beauty-driven businesses like Sephora and In Style hair salons as consumers can't get their hair cut, or try on makeup over the internet. Similarly, Nordstrom is experimenting with a highly personalized Nordstrom Local store, which offers styling services and even manicures.
Best Buy, meanwhile, offers electronics repairs through Geek Squad, and
Lowe's
has in-store services like cutting, paint color matching, and consultation and design.

John Mackey, CEO of Whole Foods Market, an Amazon subsidiary, is a member of The Motley Fool's board of directors. Jeremy Bowman owns shares of J.C. Penney and Kroger. The Motley Fool owns shares of and recommends Amazon. The Motley Fool recommends Costco Wholesale, Lowe's, Nordstrom, and The TJX Companies. The Motley Fool has a disclosure policy.

Premium Investing Services
Invest better with The Motley Fool. Get stock recommendations, portfolio guidance, and more from The Motley Fool's premium services.