By Asit Sharma - Sep 21, 2018 at 1:39AM

9 Amazon-Proof Companies
Standing strong against the competition
Amazon.com's (NASDAQ: AMZN) market capitalization recently crossed the rarefied trillion-dollar level. The milestone is a symbol of the company's track record of upending entire industries, made possible by its technological prowess, logistics strength, and determination to build market share at any cost. Investors in companies that have suffered at the hands of Amazon, though, aren't so ready to celebrate its achievements. Let's walk through nine "Amazon-proof" companies that provide investors protection from the retail and software services juggernaut's competitive weapons. 

1. TJX Companies
TJX Companies Inc (NYSE: TJX), which owns off-price fashion retail chains T.J. Maxx and Marshalls, as well as the Home Goods and HomeSense furnishings stores, is one of the few companies that can boast of a cost advantage over Amazon. The company employs over 1,000 global buyers who specialize in obtaining discounted inventory from manufacturers, distributors, and even other retailers, enabling it to offer name brand merchandise at steeply discounted prices.  The lure of ever-changing inventory and serendipitous purchases keeps traffic flowing to its 4,200 stores located in nine countries. One of the few brick-and-mortar retailers that has thrived during the Amazon growth years, TJX's revenue has expanded at a 7% compounded annual growth rate over the last 10 years, while net profits have nearly doubled to 8%. Going forward, its model looks quite sustainable: Management recently observed that a younger cohort is making up the majority of new customers in its Marshalls and T.J. Maxx stores. TJX stock has doubled over the last five years.

2. Chegg Inc
Chegg Inc (NYSE: CHGG) is an online learning service that caters primarily to high school and college students. Originally a textbook rental company, Chegg formerly competed head-on with Amazon's textbook rental service. But in 2016, Chegg outsourced its textbook rental and sales service to third-parties (it still retains branding and collects commissions on textbook revenue). It then transitioned to an all-digital business focused on high margin services like study aid content, tutoring, and test preparation. Chegg has further fortified itself by investing in artificial intelligence-driven learning platforms like "Math 42,"and "WriteLab." Chegg's competitive advantages include its trove of online answers for problems found in over 10,000 textbooks, and a proprietary database of 24 million expert answers and solutions to student questions. While Chegg is relatively tiny, booking just $227 million in revenue over the last 12 months, its top line jumped by 32% in its most recent quarter, and it has a $450 million war chest to fuel further acquisitions in the education field. Chegg stock is up more than 227% over the last five years.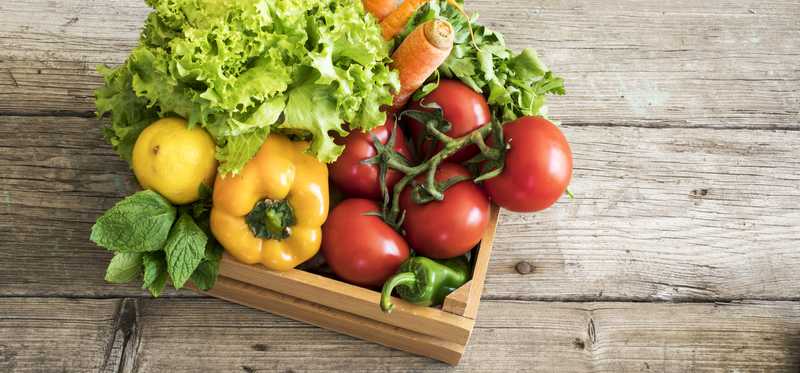 3. Sprouts Farmers Markets
Sprouts Farmers Markets Inc (NASDAQ: SFM) is in a unique position among grocery stores as it's the closest competitor to Amazon.com's Whole Foods Market in terms of merchandise and market positioning. The natural and organic foods retailer stands to benefit as Amazon draws new shoppers to Whole Foods through promotional pricing and special discounts enjoyed by Amazon Prime members. In other words, growth in Whole Foods expands Sprouts' own addressable market, and this is apparent in the company's financial results. In defiance of grocery industry trends, Sprouts consistently generates positive same store sales, and it's small enough to strategically add stores at a faster pace than rivals. Between these two factors, the company enjoyed 12% revenue growth last quarter. Sprouts is improving its margins through a private label program that is expanding at a 25% annual rate, and which now comprises 13% of total store sales. Investors have caught on to the company's symbiotic, rather than adversarial relationship with Amazon -- shares have jumped nearly 50% over the last 12 months, and have gained 15% year to date.
ALSO READ: Sprouts Farmers Market Is Growing, but the Stock Isn't -- What Gives?

4. Walmart
Walmart Inc (NYSE: WMT) has been able towithstand Amazon's rise through its sheer scale -- trailing 12 months sales are just over one-half trillion dollars -- but also through its huge investments as it girds up to defend its market share from Amazon over the long haul. Through purchases like its $3 billion investment in e-commerce specialist Jet.com and a $16 billion acquisition of Indian e-commerce leader Flipkart, the world's largest retailer is utilizing its enormous balance sheet to compete with Amazon in digital sales. It's also snapping up logistics companies to compete in delivery services. Examples include NYC-based, same-day delivery startup Parcel, and Cornershop, a last-mile grocery delivery platform serving Mexico and Chile. Finally, a blend of e-commerce sales, better-stocked stores, and targeted promotions is reinvigorating the company's core U.S. business. The Walmart U.S. segment recorded comparable sales growth of 4.5% in its most recent quarter -- its highest growth in 10 years. Walmart won't achieve Amazon-like revenue growth rates any time soon, but it's demonstrating that it can hold its own against its worthy rival. 

5. Tractor Supply Company
Tractor Supply Company (NASDAQ: TSCO), or "TSC," bills itself as the largest "rural lifestyle" retailer in the U.S. The company operates 1,700 stores across 49 states and owns the Petsense pet care chain. TSC has booked trailing 12-month revenue of $7.5 billion, and its merchandise runs across several rural lifestyle categories, including farm and ranch equipment and supplies, gardening, apparel, sporting goods, and home décor. The company has protected its revenue by embracing digital selling tools, including a "buy online, pick up in store" program -- more than 70% of company online sales are fulfilled within stores. Serving rural communities with a broad range of merchandise has led to a loyal following: Traffic in stores has increased in 40 out of the last 41 quarters. With a niche that's too specialized to pique Amazon's interest, TSC continues to expand liberally; it's opened 47 new stores over the last six months alone. Tractor Supply Stock has geared up nearly 45% over the last 12 months.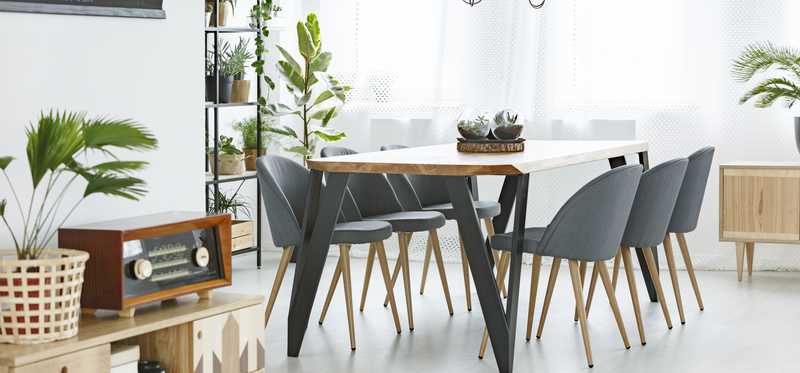 6. Wayfair
Wayfair Inc (NYSE: W) wants to take a disproportionate share of the market for online home furnishings, which is currently estimated at more than $31 billion, and expanding at a rate of 15% per year. The company competes directly with Amazon as well as with traditional home furnishings retailers. But Wayfair has insulated itself from the Amazon threat by building out its own warehousing, distribution, and last-mile capabilities. In June of 2018, 90% of Wayfair's large parcel deliveries in the U.S. flowed through its own "middle-mile network," and 63% of large parcel deliveries were completed by its own "last mile network." The company spends heavily on customer service to keep repeat business high, employing an in-house customer service team of 2,300 members in the U.S. and Europe. The company's rapid entrenchment as an online destination for furniture shopping is impressive: In 2017, Wayfair grabbed 25% of total online furnishings industry sales growth of $4.1 billion. Relative insulation from Amazon due to quickly-established scale is one reason Wayfair stock has jumped nearly 80% so far in 2018.
ALSO READ: Wayfair Is Following Amazon's Blueprint for E-Commerce Domination

7. Canada Goose
While it's often unwise to compete with Amazon on price, manufacturers of premium goods don't have this problem due to the cachet of their products. Canada Goose Holdings Inc (NYSE: GOOS) is known for its impeccably produced, luxury-status outerwear -- a single parka can sell for well over $1,000. The 61-year-old Canadian company, which went public in March of 2017, has pursued a "clicks and bricks" strategy, creating a unique e-commerce store for each country in which it sells its goods, while placing physical flagship stores in major cities including London, Toronto, New York, Boston, and Tokyo. The company also strives to manufacture as much as possible in-house, controlling the production process and boosting margins. Global demand is high for Canada Goose's coveted label -- sales have grown at a compounded annual growth rate of 42% over the last three years. The company will attempt to fulfill Chinese demand with new stores in Shanghai and Beijing in fiscal 2019. Shares have goose-stepped a remarkable 267% in the 1.5 years since the "GOOS" symbol began trading.

8. Herman Miller
For another storied manufacturer that sells through multiple channels and enjoys protection from Amazon's encroachment, try Herman Miller, Inc. (NASDAQ: MLHR). The venerable design-forward company offers professional office furniture, including famous lines such as Eames furniture and the Aeron chair. Herman Miller sells through a global dealer network, and much of its revenue derives from project-based work, meaning that its products are ordered by designers and corporate buyers. Specialized sales channels limit the amount of damage Amazon can wreak should it want to increase its share of the office furnishings market. To adapt to a shift in contemporary office environments, Herman Miller has recently focused on moveable elements including dividing walls and transparent cubicles. It's also taking preliminary steps to compete in ancillary home furnishings, with a recent investment in the extraordinarily popular Danish accent furnishings brand Hay. Herman Miller recorded record revenue of $618 million in its most recent quarter, posting top-line growth of 9% year over year. The company's stock is steady if not explosive, and has returned 37% cumulatively over the last three years.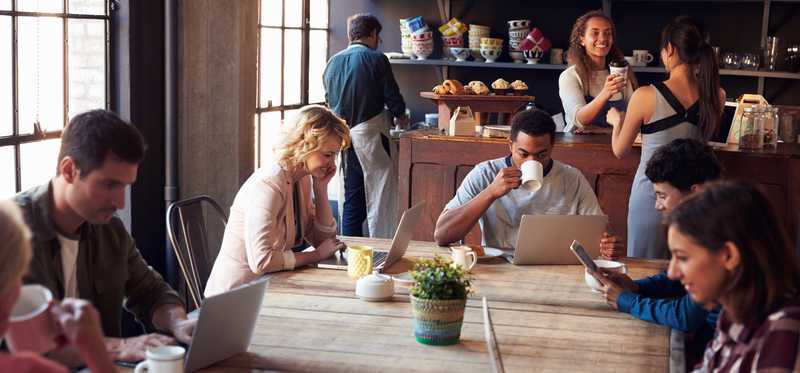 9. PayPal
The payments industry is one that Amazon has attempted to conquer, but with limited success. Amazon Pay is a widely-accepted online checkout option, but it hasn't spelled the demise of payments titan PayPal Holdings Inc (NASDAQ: PYPL). PayPal's early strategy after its spin-off from eBay Inc (NASDAQ: EBAY) in 2015, to partner with multiple banks, credit card issuers, and retailers, has led to a double-digit annual growth rate in its total payments volume (TPV), the gross dollar volume that's transacted on its platform. In its most recent quarter, PayPal's TPV grew 29% to $139 billion. PayPal is counting on acquisitions to fuel its next round of growth. It snapped up European point of sale platform iZettle, retail predictive purchasing platform Jetlore, and multicurrency payment provider Hyperwallet in its most recent quarter. In addition, PayPal's social payments app Venmo continues to attract new users at a breakneck pace, adding to a total company customer base of over 244 million active users -- an Amazon-proof statistic. PayPal stock has returned 43% to shareholders over the last 12 months.

John Mackey, CEO of Whole Foods Market, an Amazon subsidiary, is a member of The Motley Fool's board of directors. Asit Sharma has no position in any of the stocks mentioned. The Motley Fool owns shares of and recommends Amazon, PayPal Holdings, and Wayfair. The Motley Fool recommends The TJX Companies, Tractor Supply, and eBay. The Motley Fool has a disclosure policy.

Premium Investing Services
Invest better with The Motley Fool. Get stock recommendations, portfolio guidance, and more from The Motley Fool's premium services.