9 Home Upgrades That Are a Good Investment for You and the Planet
Author: Travis Hoium | April 23, 2018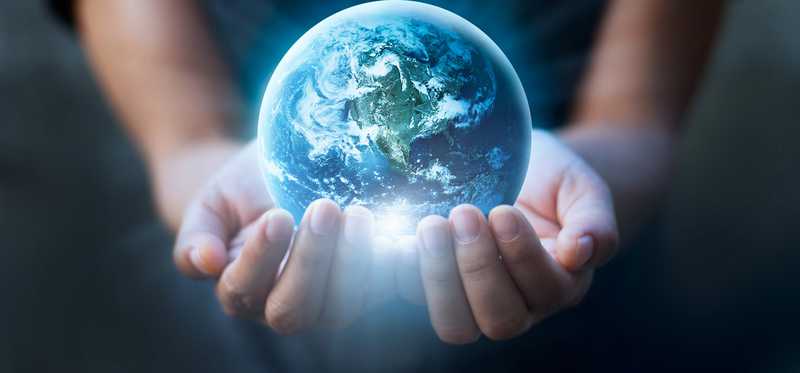 A few minor home upgrades can make a big difference
Saving the planet doesn't have to be an all or nothing proposition and it doesn't even have to disrupt your daily life. Taking actions as simple as replacing incandescent light bulbs with LEDs can be good for the environment and could save you hundreds of dollars a year. Here are a few small steps to upgrade your home that will be good for the planet and for your wallet.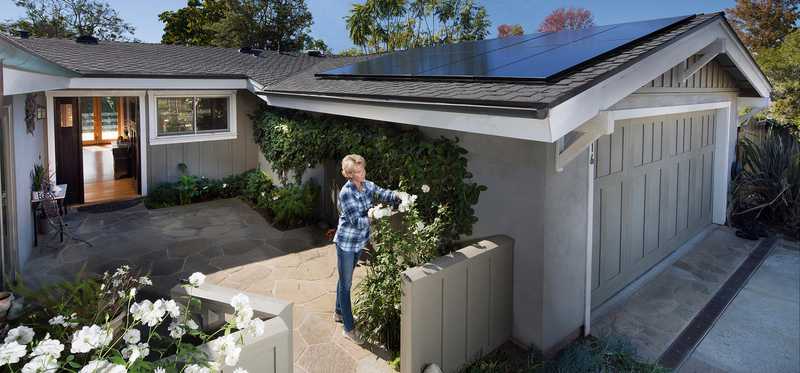 1. Save money and add value to your home with solar panels
Rooftop solar panels aren't just for the eco-conscious among us, they're a great way to save money and increase the value of your home. Sunrun (Nasdaq: RUN), Vivint Solar (NYSE: VSLR), and Tesla (Nasdaq: TSLA) are the three leading rooftop solar installers in the U.S. and they each offer customers the option to install solar panels on their roofs with $0 down and a monthly payment that's usually lower than what you pay for electricity from a utility. But solar won't just help your monthly expenses, the Lawrence Berkeley National Lab estimates that an average home in California will see a $20,000 increase in value with solar panels and in the rest of the country the value of a home goes up $15,000 with solar.  Rooftop solar panels can be great for your personal bottom line while also being great for the environment.
ALSO READ: Which Solar Companies Manufacture the Best Solar Panels?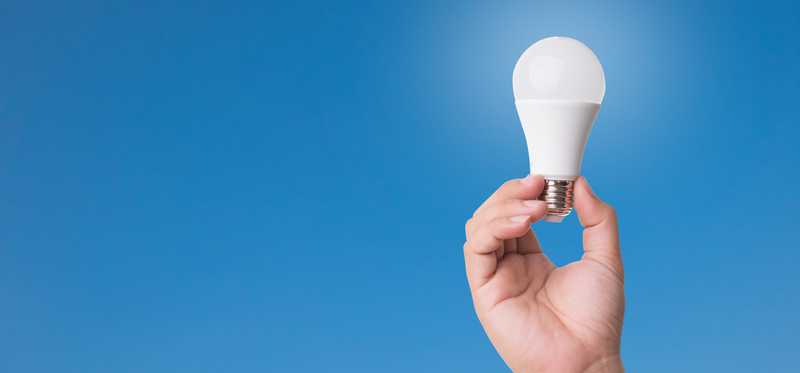 2. Brighten up your home with LED lights
Changing light bulbs used to be a common occurrence, but if you upgrade your lights to LEDs you may not have to change a bulb for 20 years, or more. Residential LEDs use 75% less energy than incandescent lighting and last 25 times longer. As an added bonus, they give off very little heat, a great feature if you're working near a light source. 
LED light bulbs are no longer cost prohibitive either. They cost about the same as a CFL or halogen light bulb and can generate enough electricity savings over an incandescent bulb to pay for themselves in less than a year. The Department of Energy estimates that by 2027 the widespread use of LEDs will save consumers $30 billion on electricity bills and reduce consumption by the equivalent output of 44 large power plants. Replacing old light bulbs with LEDs may be the easiest way to start saving money and have a positive impact on the planet today. 

3. Insulate yourself from big heating and cooling bills
The Environmental Protection Agency (EPA) estimates that homeowners can save an average of 15% off heating and cooling costs by "air sealing their homes and adding insulation in attics, floors over crawl spaces, and accessible basement rim joists." The cost of these upgrades can be as little as a few dollars for weather stripping and sealants or you can invest thousands in improving insulation in an entire house. Particularly in older homes there are opportunities to insulate or seal up your house and for a small investment the savings on heating and cooling costs can be well worth it.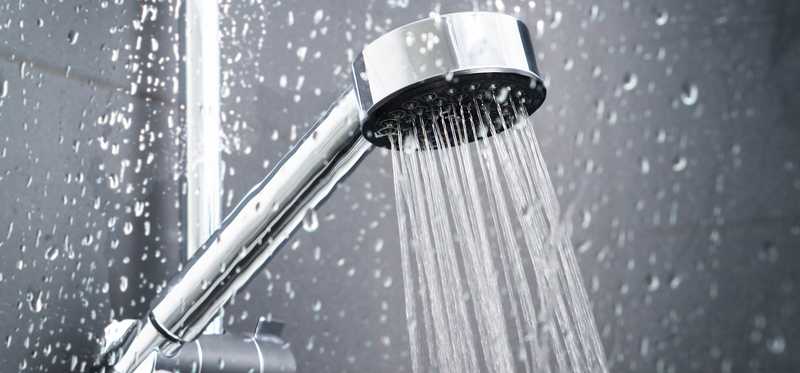 4. Save some water without giving up your daily shower
New low-flow fixtures like faucets and showerheads can save you money without dramatically impacting your everyday life. According to the Department of Energy, low-flow fixtures can reduce water consumption 25% to 60% just by reducing the amount of water flow to 2.5 gallons per minute. Shower heads with low-flow can reduce water consumption by the same amount and can cost as little as $20 at your nearest home improvement store.  
Saving a few gallons of water here and there may not sound impactful on your budget, but according to Statista the average family of four that uses 150 gallons of water each per month had a water bill of $109 in 2017. Just reducing shower water consumption 5 gallons per day could cut your bill by 25%, making the investment in low-flow fixtures well worth the investment.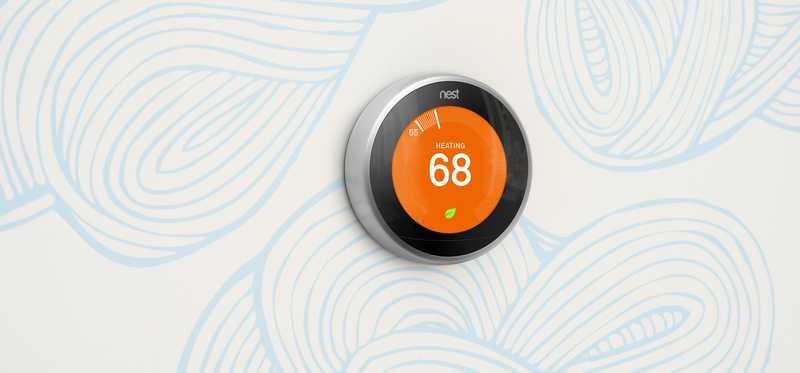 5. Stay comfortable while saving money
Smart thermostats will learn about your comfort preferences and even reduce energy consumption when you're away, all without lifting a finger. Companies like Alphabet's (Nasdaq: GOOG)(Nasdaq: GOOGL) Nest, Ecobee, and Honeywell have all introduced simple to install thermostats that will adjust to your lifestyle while minimizing energy usage.
Since heating and cooling is the biggest energy cost in most homes, the savings can be impressive. Nest reports that independent studies have shown that heating savings averaged 10% to 12% while cooling bills dropped 15%. In less than two years your smart thermostat will pay for itself and may keep you more comfortable in the process. 
ALSO READ: The Smart Home War Heats Up With Google's New Smart Displays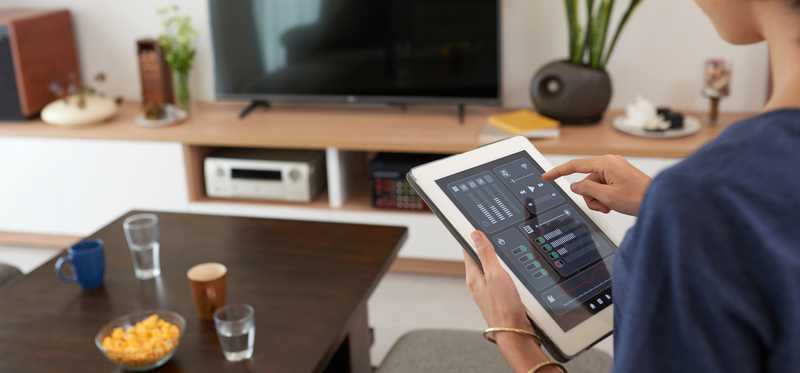 6. Smarten up the whole house
Automating your house isn't cheap, but if you tend to leave lights on when you leave for the weekend or forget whether the kitchen light is on when you go to bed then smart devices from iDevices, Eve Elgato, and Fibaro could make your life easier and save you money. These smart devices connect to smart home systems like Apple's (Nasdaq: AAPL) HomeKit, Amazon's (Nasdaq: AMZN) Alexa, and Google Assistant and depending on the devices you invest in they can sense when you enter a room, know when you're away, and be set to turn on or off remotely. You can even check if the garage door is closed with a smart opener.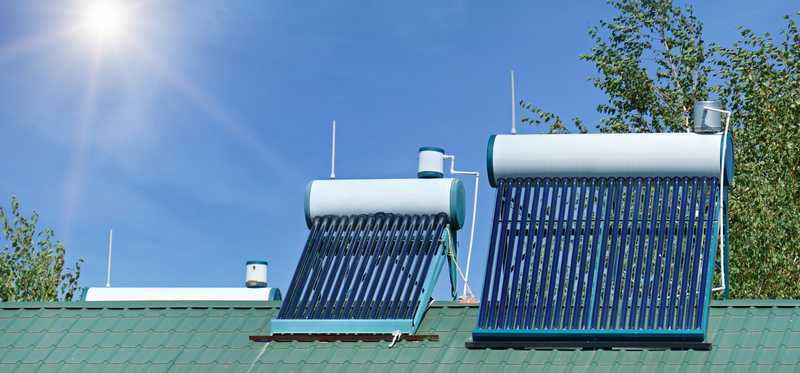 7. Hot water for less money
Hot water heaters may not be something you think about everyday, but they can be an opportunity to save a lot of water. Tankless water heaters can produce hot water on-demand and can be placed at each hot water outlet, like a shower or sink. No more waiting for the water to get hot when you take a shower, which can save a lot of water very quickly. According to the Department of Energy, homes that use 41 gallons of water or less per day can see a 24% to 34% reduction in energy usage with tankless water heaters. That savings can be $100 or more for the average family. 
Solar water heaters are another way homeowners can reduce energy consumption for making hot water. Systems aren't cheap at $8,000 to $10,000, but if you're building a new home or replacing an old water heater the investment can be worth it. The Department of Energy estimates that solar water heaters can cut water heating energy use by 50% and can act as a hedge against rising natural gas and electricity prices.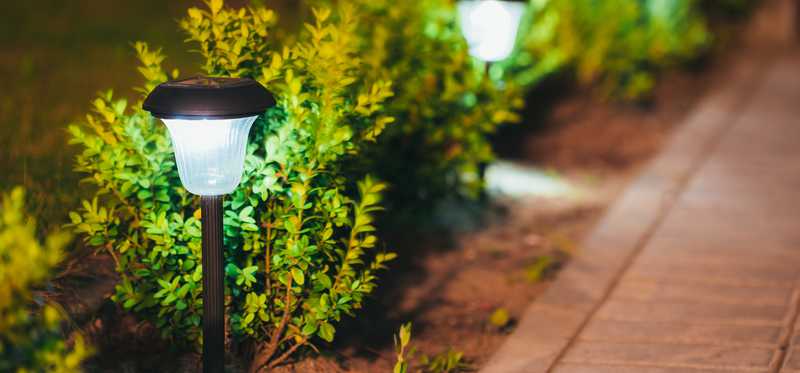 8. Peace of mind from solar-powered lighting
If you're considering adding lighting around your house for security or safety at night, solar powered lighting is a great option. For as little as $5, you can get ground mounted solar lights that don't need to be wired to the rest of the house, don't need a new battery every few months, and won't cost a dime to operate.
What's made solar lighting affordable is the rapidly falling cost of solar cells and LED lights. In other words, advancements in rooftop solar and LED lighting that can save you money on energy bills is making new products like outdoor solar lighting attractive and affordable for any home.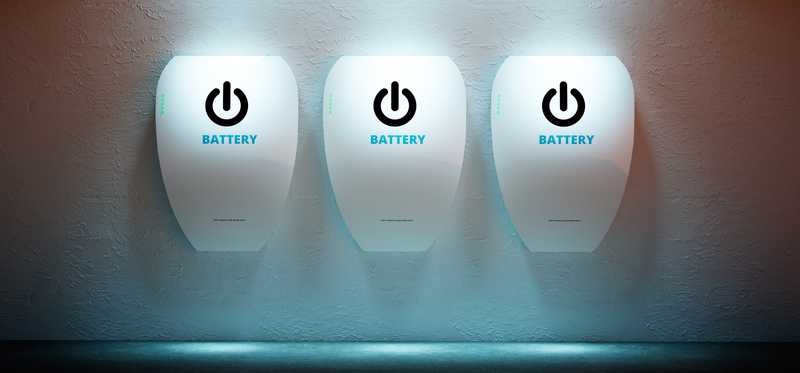 9. Energy savings for advanced users
If you really want to take an advanced energy step, then energy storage is an investment that can make your home's power cleaner and more reliable, while potentially saving you money. Energy storage systems from solar companies like Sunrun, Vivint Solar, and Tesla can control your energy usage to make it more efficient and can save you money in the process.
Energy storage is best when combined with rooftop solar because it can store solar energy produced during the day for use at night when electricity demand is highest. This can save money if you live in a state that has time of use rates for electricity, which are generally higher during peak evening hours.
Even though the concept may not be for everyone today, and a price tag that can be over $10,000 is a big pill to swallow, companies like Tesla are pushing costs down and growing the market for energy storage. A decade from now, energy storage may be commonplace and could be the "brains" of the energy efficient smart home. 
ALSO READ: Tesla, Inc. Expects "Major Growth" in Energy Storage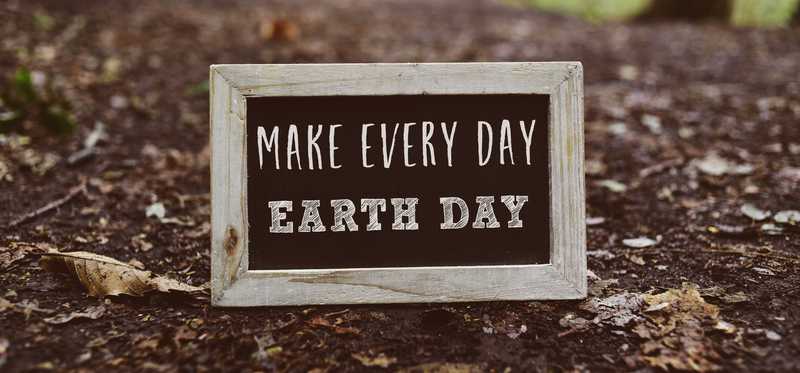 Saving the planet doesn't have to cost a fortune
Reducing energy consumption doesn't have to affect your everyday life and investing in energy saving devices like LEDs and smart devices could actually make your home more enjoyable to live in. Consider what home upgrades you can make that are good for you and for the planet. Mother Earth and your wallet will both thank you.  
John Mackey, CEO of Whole Foods Market, an Amazon subsidiary, is a member of The Motley Fool's board of directors. Suzanne Frey, an executive at Alphabet, is a member of The Motley Fool's board of directors. Travis Hoium owns shares of Apple and has a family member who works at Amazon. The Motley Fool owns shares of and recommends Alphabet (A shares), Alphabet (C shares), Amazon, Apple, and Tesla. The Motley Fool has the following options: long January 2020 $150 calls on Apple and short January 2020 $155 calls on Apple. The Motley Fool has a disclosure policy.