Americans' 6 Biggest Money Regrets
Author: Selena Maranjian | March 16, 2018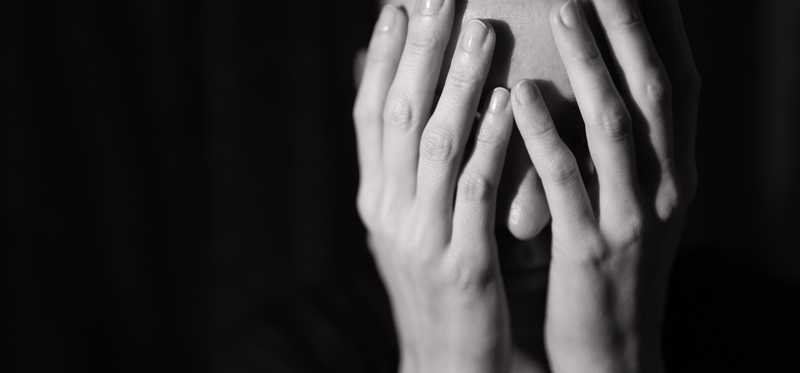 Mistakes to learn from
"Regrets, I've had a few... but then again, too few to mention..." is how Frank Sinatra opened the famous song "My Way." When it comes to money, most of us have more than a few regrets regarding things we have done or not done that have left us on shakier financial ground than we'd like.
The folks at GOBankingRates recently surveyed more than 5,000 Americans, asking what their biggest financial regret of 2017 was. The six main options are below -- see if you can guess how they ranked. Then click through for the results.
·         Falling into debt

·         Living above my means

·         Spending money on non-essentials

·         Not investing in the stock market

·         Paying for college

·         Not saving enough money

ALSO READ: 73% of Americans Have Financial Regrets -- Don't Be One of Them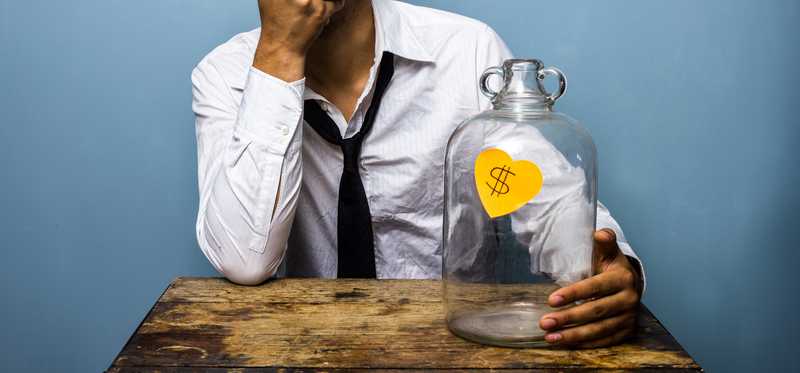 1. Not saving enough money
A hefty 36% of respondents cited not saving enough money as their top regret of 2017. It's surprising, as many millions of Americans are way behind in saving for retirement, not to mention other goals. According to the 2017 Retirement Confidence Survey, about 24% of workers said they had less than $1,000 saved for retirement. A whopping 55% of workers had less than $50,000.
Fortunately, you may be able to save more than you thought you could if you spend a little time and effort. Some ways to save money might hurt just a little, like forgoing dinners at restaurants and trips to the movie theater and saving by cooking at home and streaming movies. Others, though, are rather painless, such as making some phone calls to see if you can get your credit card interest rate lowered (if you're carrying debt on it), calling around to get a lower rate on your home and car insurance, moving money from raises and tax refunds directly into savings, and clipping coupons. You might also trade babysitting services with neighbors, brown bag your lunch, sell items you don't need or use on eBay or Craigslist, and rent out part or all of your home for some periods. Quitting smoking alone can save you thousands of dollars a year, while also boosting your health!

2. Spending money on non-essentials
A significant 23% of survey respondents cited spending money on non-essentials as their top financial regret of 2017. Is this you? Did you buy a big-screen TV you didn't really need -- or a $700 watch? Did you take a trip to Jamaica when you could have gone to Florida instead and socked the difference in a retirement account? Did you buy a fancy coat that you still haven't worn? Apparently, you're not alone.
If spending money on things you don't really need is a habit you're finding hard to break, here are some tips: Try leaving your credit card at home, as studies show that we tend to spend more when we pay with plastic. If you find yourself tempted to buy something non-essential, give yourself a waiting period before pulling the trigger and buying. Three days or a week later, the urge to buy it may have passed or your willpower to not buy it may simply be stronger. You might also set a budget for yourself, allowing a certain dollar amount (and nothing more) to be spent on whims and treats each month.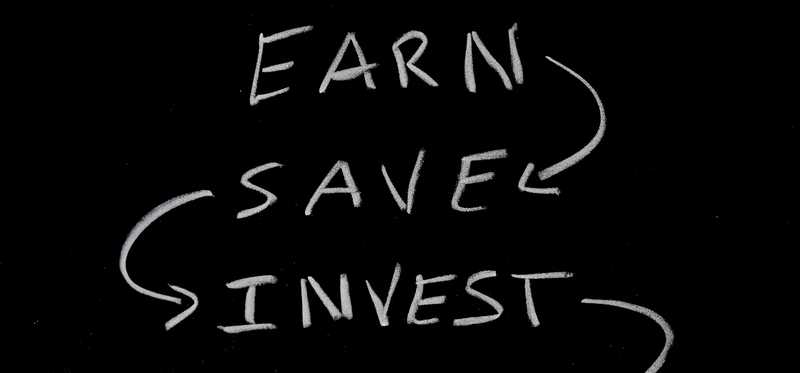 3. Not investing in the stock market
About 11% of survey respondents cited not investing in the stock market as their top financial regret of 2017. That's an excellent regret, because stocks can be terrific wealth builders for us all. (And stock investing can even be fun, as we buy into companies that interest and excite us and then root for their long-term success.) Over long periods, you'll be hard-pressed to find any investment with the track record of stocks, as they have averaged annual returns of near 10% over decades.
Here's how you might accumulate over the coming years if you invest in the stock market and it averages 8% annual growth:

ALSO READ: 3 Financial Decisions You'll Regret in Retirement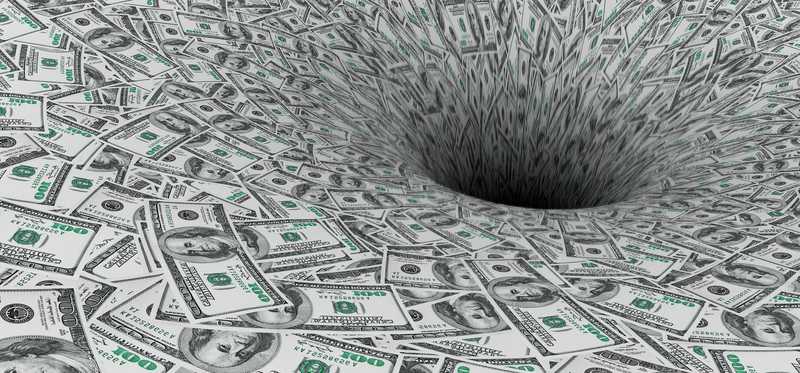 4. Falling into debt
Fully 11% of survey respondents cited falling into debt as their top financial regret of 2017. That's definitely something worth regretting, because if it's not paid off pronto, a little debt can quickly become a lot of debt -- especially when interest rates are high, such as with credit card debt. The average interest rate for credit cards was recently in the mid-teens, at a time when banks are offering less than 2% interest on savings accounts. Even worse, many credit cards feature "penalty APRs," meaning that if you have one transgression, such as paying one bill late, they can jack up your interest rate to 25% or even close to 30%! That can be a recipe for financial disaster, if it makes your debt grow faster than you can pay it off.
It may not be easy, but you can pay off your debt, no matter how big it has become. Pay off your highest-interest-rate debt first -- because it costs you the most. And try asking for a lower interest rate. According to a report by CreditCards.com, 69% of cardholders who asked for a lower interest rate got one -- and 87% of those who asked for a late fee waiver were successful, too.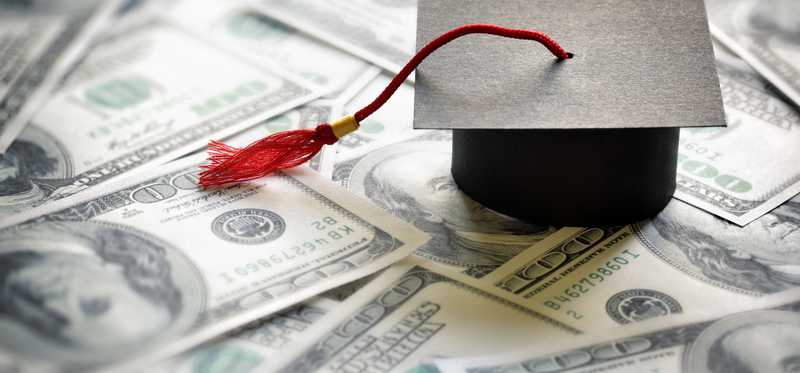 5. Paying for college
About 8% of survey respondents cited paying for college as their top financial regret of 2017. That may strike you as an odd regret, but it makes sense when you think of student debt: About a quarter of more than 40 million student loan debtors are having trouble paying or are in default, while the average college graduate with debt owes about $34,000. Many students have decades of repayments ahead of them.
Consider, too, that it's not just students who are paying hefty sums for college expenses. Many parents have saved for years to pay for college -- and according to a LendEDU survey, almost half of those parents who co-signed a student loan reported that doing so has affected their retirement. The survey also found 63% not regretting helping their kid(s) -- though that leaves 37% who weren't without regrets.
What can you do about this issue? Well, you might lessen the pain by preparing as much as possible, starting to save for college expenses as early as you can. Take advantage of 529 plans and tax breaks for education, too. And perhaps enlist the help of your kids, having them shoulder some of the responsibility via part-time jobs. Be sure to look into scholarships as well, and know that even those students whose parents are not low earners can qualify for financial aid -- so be sure to fill out those FAFSA forms!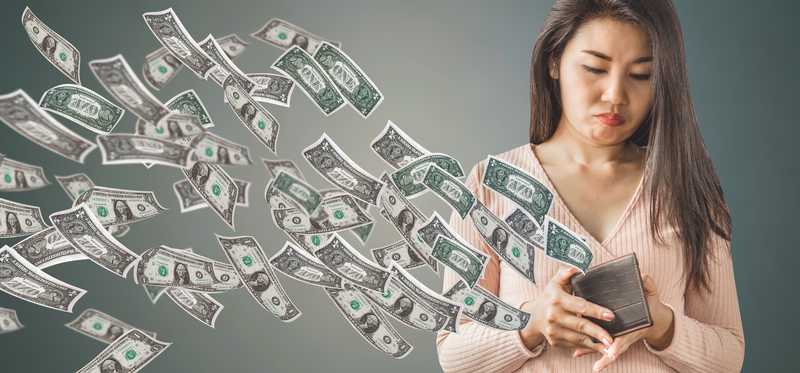 6. Living above your means
Finally, 7% of survey respondents reported living above their means as their top financial regret. This one might not have been cited a lot because it's so tied to some of the other possible answers. If you're living above your means, for example, it probably means that you're spending money on non-essential things, not saving enough money, and possibly falling into debt, too.
A critical key to financial happiness is living below your means, thereby freeing up sums that can be deployed toward retirement savings, college savings, and other financial goals. It's easier said than done, though, so consider setting up and sticking to a budget, and perhaps paying yourself first -- by taking out the sum you mean to save from your paycheck before you start spending your income on anything else. 

Selena Maranjian has no position in any of the stocks mentioned. The Motley Fool owns shares of and recommends eBay. The Motley Fool has a disclosure policy.
.