Cutting These 20 Expenses Could Save You Hundreds Each Year
Author: Kailey Fralick | July 10, 2019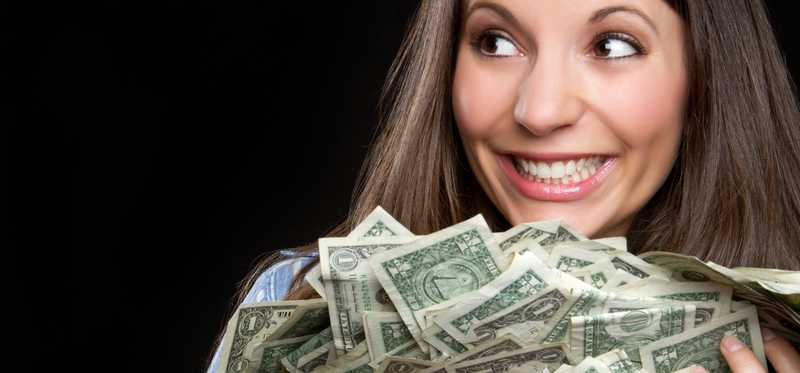 Trimming your budget doesn't have to be painful
When most people think about cutting back their budget, they think they'll have to give up things they love. Sometimes that may be true, but other times, a simple lifestyle change can save you hundreds of dollars and you don't even notice the difference. You may even find that once you make the change, you never want to go back to the way it was before. Here are 20 things you can cut from your budget to save yourself hundreds or even thousands of dollars each year.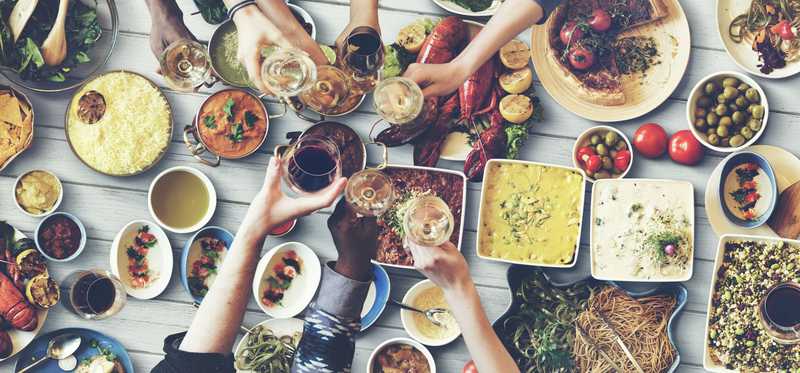 1. Dining out
Going out to lunch or dinner here and there isn't a problem, but it's becoming a lifestyle for many busy Americans who don't feel like cooking at home after a long day at work. A $10 meal may not seem like much, but when it's a daily habit, it adds up quickly. The average American spends $3,000 annually on dining out, according to Bureau of Labor Statistics data.
How does that stack up against cooking at home? A Priceonomics study found that ordering takeout or going out to eat is five times more expensive on average than cooking a meal at home. Meal kits can help shave a little off this price, but the study found that these are still three times more expensive than buying the ingredients and cooking the meal on your own. So if you want to start boosting your bank account quickly, channel your inner chef and limit the amount of times you go out to eat to once or twice per month.

2. Coffee
An Acorns survey found that the average American spends $1,100 per year on coffee -- that's 34% more than they spend on their retirement accounts. It's another case where you're only spending small amounts of money at a time, so it doesn't feel like you're throwing away a lot of money, but it adds up quickly.
Another survey by ToughNickel evaluated the costs of making coffee at home and found that, depending on the coffee maker and coffee grounds you use and the utility costs where you live, a cup of home-brewed coffee costs anywhere from $0.11 to $1.80. That's a far cry from the $4 to $5 you pay per cup at most coffee shops.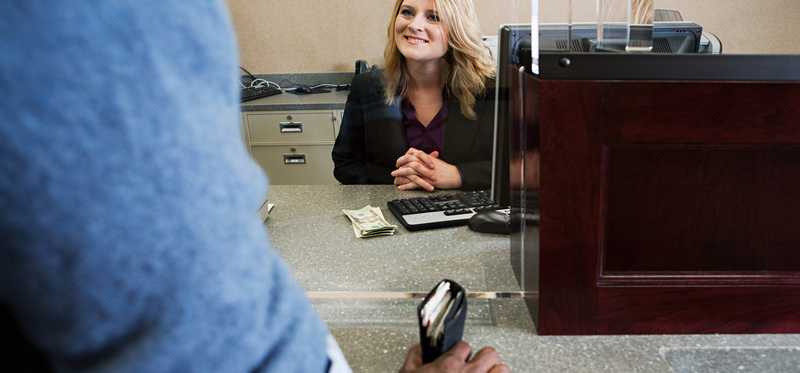 3. Bank fees
You shouldn't have to pay an arm and a leg to access your own money, but not all banks see it that way. Some charge you monthly maintenance fees if you don't maintain a certain balance and they may also charge ATM fees, inactivity fees, returned deposit fees, and more.
Check into the fees your bank charges if you don't already know what they are. Some you can avoid simply by being responsible with your money, using your account regularly, and maintaining the required minimum balance. Consider switching banks if yours is nickel-and-diming you for every little thing.

4. Late fees
Late fees -- whether on credit card payments, library books, or DVD rentals -- are fees you don't ever need to pay. Stay on top of your payment due dates and set up automatic payments if you struggle to remember to pay your bills on your own.
Making payments on time will also help keep your credit score high, which will get you access to the lowest interest rates on loans and the best credit card perks. This in turn could help you save even more money on your future purchases.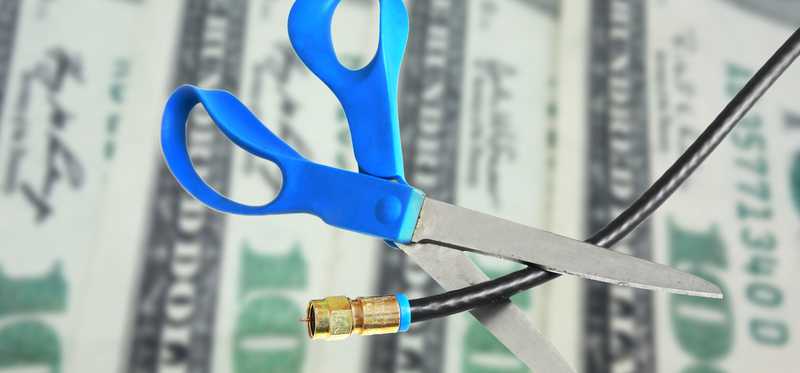 5. Cable
Cable can cost you over $100 per month and many people are also paying for streaming services that they use more often. If that sounds like you, consider cutting cable altogether. You can purchase an antenna if you'd like free over-the-air channels or you could just rely on your streaming services. 
ALSO READ: What Cord-Cutters Actually Want Is Cable in Disguise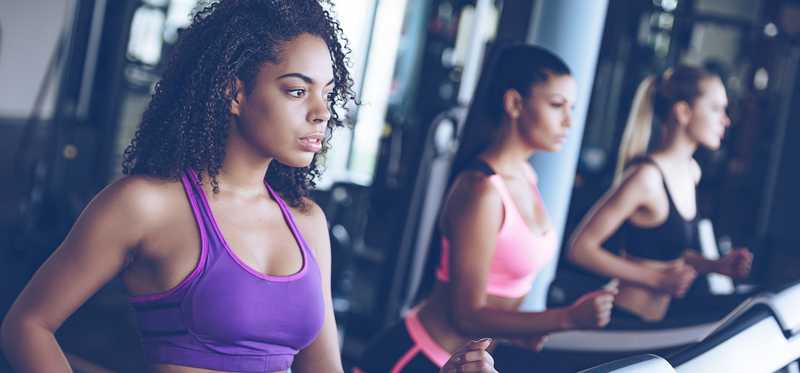 6. Unused subscriptions
Make a list of all the subscriptions you're signed up for, including streaming services, gyms, wholesale clubs, and cell phone service. Take a hard look at each one and decide if it's worth what you're paying each month. If you're not using the subscription as much as you'd expected, cancel it and save yourself the money. You can always sign up again later if you decide that you miss those services.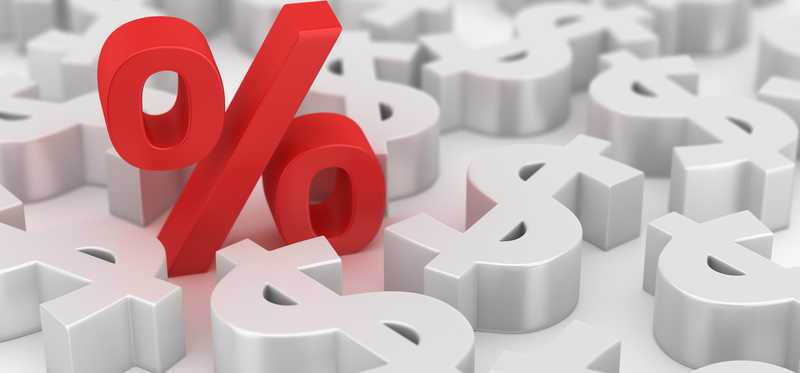 7. Interest rates on loans
When you sign up for any type of loan, you agree to pay a certain amount in interest, but that's never set in stone. You're always free to refinance your loans at any time if you think you can get a better rate.
Shop around every year or two and compare offers from different lenders to see which offers the best rates. If you have to fill out new loan applications, do them all close together. Lenders do a hard credit inquiry for each loan application and this can drop your credit score by a few points, but credit scoring models consider all hard inquiries that take place within a 30-day period as a single inquiry to minimize the effect of credit shopping on your score.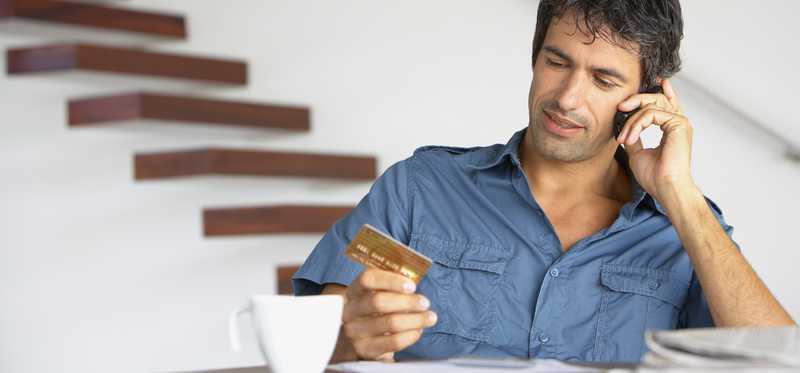 8. Bills
Few people realize it, but cable, internet, cell phone, and many other types of recurring bills are negotiable. But there are a few factors that impact how likely you are to succeed in your negotiations. Companies aren't likely to give you a break if you have a history of paying late or if you're rude to its representatives on the phone.
Your best chance of succeeding is to highlight your loyalty to the company when applicable, have a clear idea of what you want and present competitor offers if you have them, and be ready to walk away if the company won't agree to your demands. You may be surprised at how much you can save just by asking.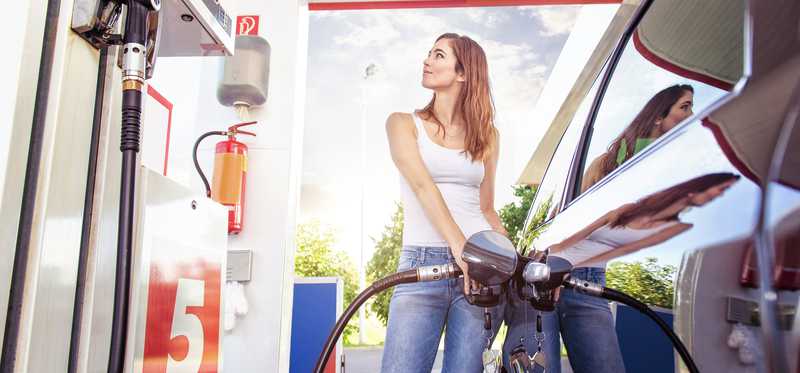 9. Gas
Use public transportation or bike to work if you're fortunate enough to live in an urban area where this is possible. If it's not, look for other ways to reduce your fuel expenses. This may include carpooling to work or waiting to make a trip to town until you have several errands to run instead of just one. Keep an eye on which gas stations near you offer the cheapest gas and stick to these instead of more expensive stations.

10. Vehicle expenses
Cars have other expenses, including insurance, maintenance, and parking. You can reduce all of these by shopping around and taking care of your vehicle, or if you don't use your car often, you could get rid of it altogether. On the rare occasion that you need a car, you could rent one or use a ridesharing or car sharing service instead.

11. Bottled water
Americans spend over $18.5 billion on bottled water every year. Not only is this bad for your wallet, it's also bad for the environment because many of these plastic bottles end up in landfills or littering the sides of our roads.
Purchase your own water bottle and fill it with tap water before you go somewhere so you don't need to buy regular bottled water. Consider installing a water filter on your faucet if your tap water isn't suitable to drink. While these have costs of their own, over time, they will cost you less than routinely buying bottled water and they're better for the environment.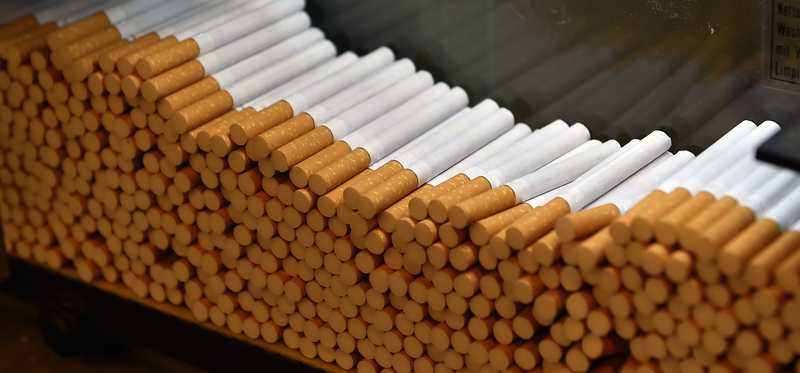 12. Cigarettes
I don't think I need to explain why smoking is bad for your health, but you may not realize how bad it is for your wallet. The average cost of a pack of cigarettes is $6.28, according to SmokeFree.gov. If you smoke a pack per day, that's $2,292 per year, plus whatever you pay in taxes. That's not counting the potential health consequences of smoking and all the medical expenses that come along with them.
Most of the sources on e-cigarette costs come from manufacturers trying to convert smokers into new customers, so it's difficult to say how reliable their data is. It likely is cheaper than smoking traditional cigarettes, but you could still save hundreds of dollars per year by kicking the habit altogether.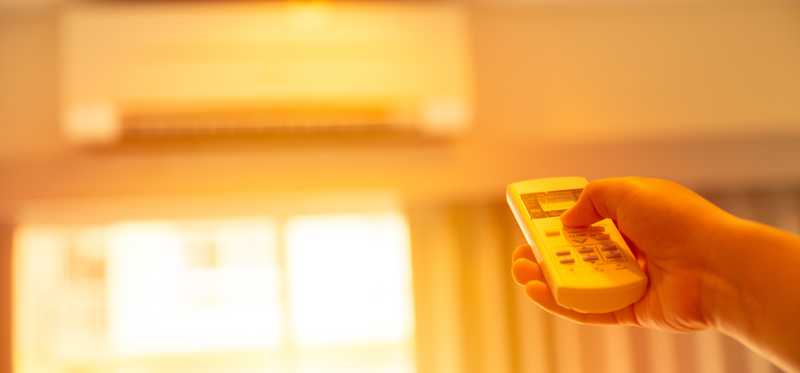 13. Electricity
Electricity costs are often higher in the summer because people are running their air conditioning to keep cool. But this may not always be necessary. Try opening windows and using fans first to see if that will cool you down enough. You could also try raising the temperature on your air conditioner by a degree or two so it doesn't kick in as often.
Watch out for phantom electricity too. This is when devices that are turned off but plugged in still use electricity, raising your bill. This costs Americans over $19 billion per year, according to a 2015 National Resources Defense Council report. Fortunately, it's an easy problem to fix. Unplug your charge cords and appliances when you're not using them, or plug them into a power strip that you can turn off every night when you go to bed and when you leave for work in the morning.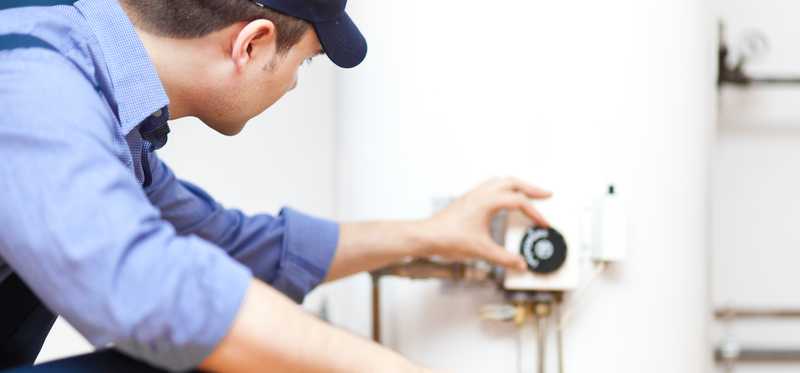 14. Water heater
Your water heater is another energy-sucking home appliance, accounting for 18% of your home's energy use, according to the Department of Energy. You can cut this cost by turning down the temperature on your water heater and limiting how much hot water you use. Choose an energy-efficient hot water heater when you're in the market for a new one to save even more.

15. Mortgage or rent payment
Housing is most people's largest monthly expense, but there are several ways you can bring that down. Avoid private mortgage insurance (PMI) if you can. This will raise your monthly mortgage payments and cost you money you wouldn't need to lose if you'd just saved for a little longer before buying a home.
If you haven't purchased a home already, consider renting somewhere that's more affordable. You could also get a roommate to bring the costs down even more or share your home on a vacation rental site if you travel often.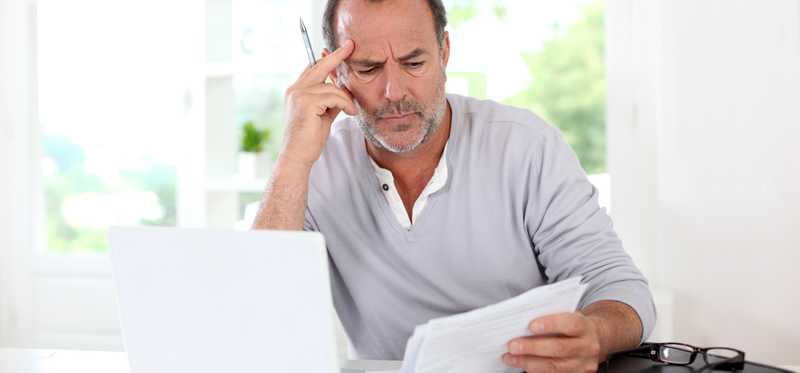 16. Insurance premiums
Shop around for new insurance periodically to see if another company will offer you a better rate. You may also want to rethink your deductible. It's tempting to choose a lower deductible because you'll pay less out of pocket in the event of a claim, but that means your monthly premiums will be higher. You're better off going with a higher deductible and putting what you're saving on premiums into an emergency fund. Then, if you do need it for a claim, you'll have the deductible on hand.

17. Clothing
I recently started buying my clothing secondhand and now I'm kicking myself for not starting years sooner. Not only is the clothing cheaper than what you'd pay in a regular store, but you also have a wider range of items to choose from, so it's easier to find things you like.
You could also save by reducing how often you're buying clothes. Don't let yourself shop impulsively and ask yourself honestly how often you'll wear the items before you buy them. If the answer is not often, put it back on the hanger.

18. Dry cleaning
Dry cleaning may be worth it for the rare delicate item or if you have to dress professionally for business, but oftentimes, the hand wash cycle on your washing machine can do the job equally well and you don't need to pay someone else to do it for you. Let your clothes air dry so you don't have to expose them to the dryer. This will also help you save on energy costs.

19. Entertainment
Rather than paying for books, DVDs, or video games, rent them instead. This is often cheaper and it could even be free through your public library. Another option is to buy them used instead. Hit up your neighborhood thrift stores and see what they have to offer.
Try seeking out free entertainment options too. Check your community's event calendar to see what's happening in your area or get out in nature and try hiking, biking, or kayaking. Have friends over for a barbecue instead of going out for a fancy dinner and drinks. You never know, you may even find a new hobby.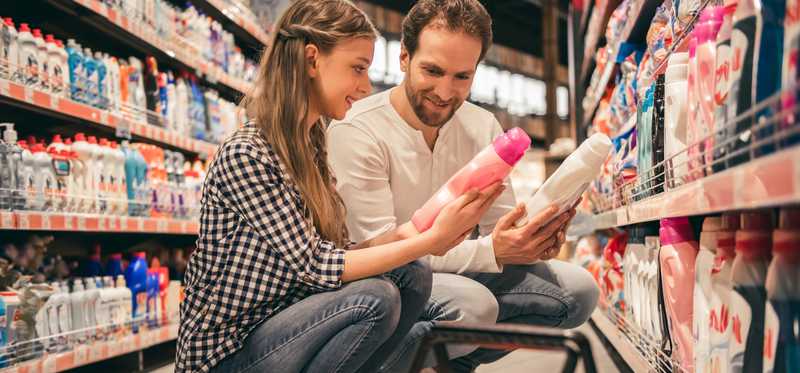 20. Name-brand products
There are the rare occasions when it makes sense to purchase a name-brand product because it's clearly superior to the generic version, but most of the time, this isn't true. When it doesn't matter, go with the generic version instead. It may only save you a few cents, but if you make a habit of it, that extra pocket change begins to add up over time.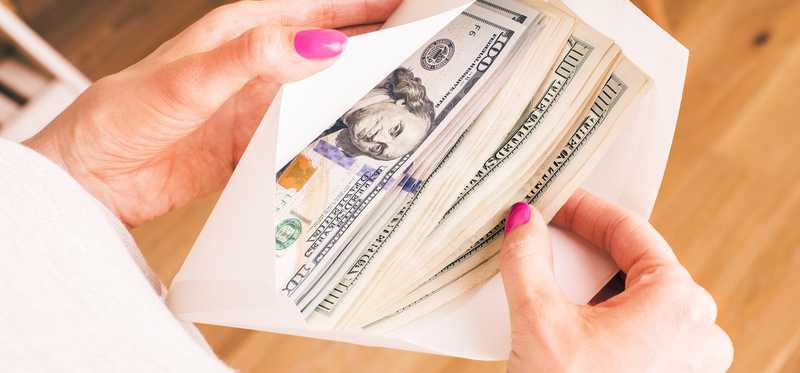 Make this your summer of saving
You don't have to try every single item on this list (though you can if you want to!). Even incorporating a handful of these items can make a difference in your bank balance over time. Use that extra money to pay down debt, save for retirement, or do something you love. It's all up to you. How much can you save?

The Motley Fool has a disclosure policy.