Forget Black Friday: These 6 Stocks Are Huge Bargains Right Now
By Timothy Green - Nov 23, 2018 at 8:12AM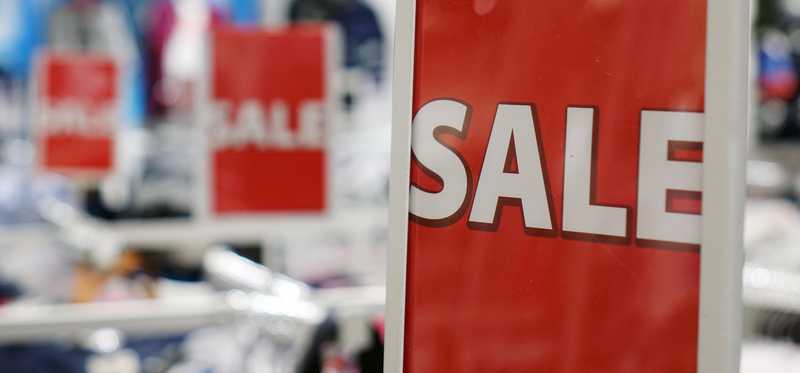 Forget Black Friday: These 6 Stocks Are Huge Bargains Right Now
The best deals are in the stock market

1. Cisco Systems
Cisco Systems (NASDAQ: CSCO) dominates the market for networking switches and routers, the hardware that makes up the backbone of the Internet. Cisco controlled 50% of the Ethernet switch market and 35% of the service provider and enterprise router market in the second quarter of 2018, dwarfing its nearest competitors. The company has been facing down low-cost competition for years, but its dominance has remained intact.
While Cisco could be hurt by the U.S. tariffs placed on Chinese goods, they so far haven't mattered. Cisco grew revenue by 7.7% and adjusted earnings per share by 23% during its fiscal first quarter, and it expects a similar performance in the second quarter. After backing out the hoard of net cash on the company's balance sheet, Cisco stock trades for just 14 times the average analyst estimate for full-year adjusted earnings. That's a great price for such a great company, especially given the sky-high valuations of many technology stocks.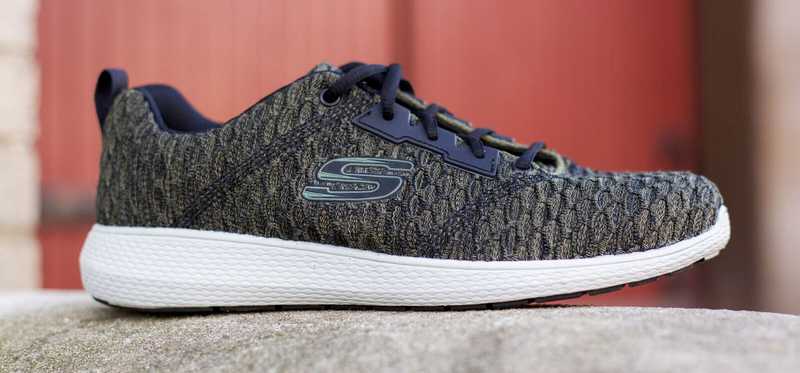 2. Skechers
Skechers (NYSE: SKX) is another company that could be hurt by U.S. tariffs. The company depends on China as both a source and a market for its footwear, and it's not hard to imagine a scenario where its growth is derailed by rising trade tensions.
But the stock's beaten-down price reflects that risk and then some. After a few steep declines this year, shares of Skechers are down nearly 30% year-to-date. After backing out the cash on Skechers' fortress balance sheet, the stock trades for a measly 12 times the average analyst estimate for 2018 earnings.
It's true that Skechers revenue growth is slowing down. The company managed growth of just 7.5% in the third quarter, a far cry from the double-digit growth it was posting earlier this year. And Skechers' bottom line remains under pressure as the company invests in its international and direct-to-consumer businesses. But those investments should start to pay off in the form of higher earnings, and investors buying today will be positioned to reap the rewards.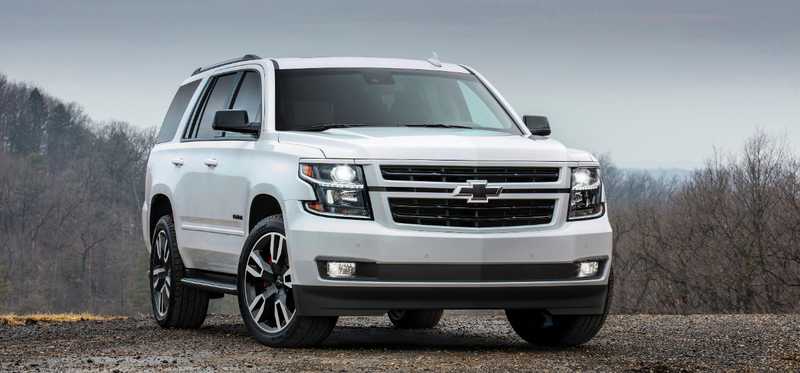 3. General Motors
If there's one word that sums up automaker General Motors (NYSE: GM) today, it's uncertainty. The U.S. auto market has likely peaked after a resurgence following the financial crisis, and there's no telling how bad the situation will get in the coming years. Electric cars, self-driving cars, and new mobility options like electric bikes and scooters could upend the industry. And trade tensions between the U.S. and China have the potential to seriously affect GM's business.
But uncertainty is not the same thing as risk. GM trades for about six times its guidance for full-year adjusted earnings, a valuation that reflects an awful lot of pessimism. Within GM is a 75% stake in autonomous vehicle upstart Cruise, a company that's now valued at nearly $15 billion. GM itself is worth only $50 billion, so the market is assigning an almost insulting value to GM's core business.
It won't be smooth sailing for those investing in GM today. There's a lot that can go wrong, and some of it undoubtedly will. But GM looks like it's priced for the worst-case scenario. That extreme pessimism spells opportunity for patient investors.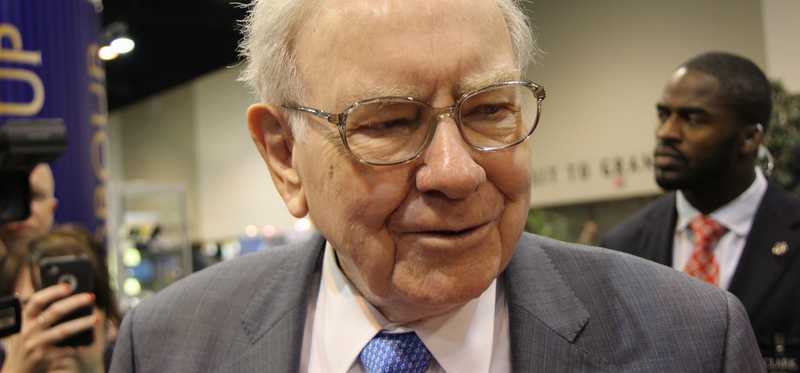 4. Berkshire Hathaway
For the first time in years, Warren Buffett pulled the trigger on share buybacks. After loosening its buyback policy earlier this year, Berkshire Hathaway (NYSE: BRK-B) bought back nearly $1 billion of its own stock in the third quarter. That's a pittance for a $500 billion company, but it's a sign that Berkshire is cheap, at least according to Buffett.
With the bull market of the past decade pushing up asset prices, Buffett has been having trouble finding reasonably priced deals. Berkshire's cash hoard has exploded as a result, now exceeding $100 billion. Given the investing environment, Buffett views Berkshire's shares as the best use of that cash.
This situation won't last forever. All cycles eventually turn, and this one will too. When asset prices come back to earth, Buffett will have enough cash on hand to do some truly gigantic deals. Those deals will further grow the stable of high-quality businesses that Buffett has assembled over the past 50 years.
Valuing Berkshire is difficult because the company is complicated, with volatile insurance operations, a massive investment portfolio, and a bunch of non-insurance businesses. But if Buffett thinks Berkshire is cheap, it probably is.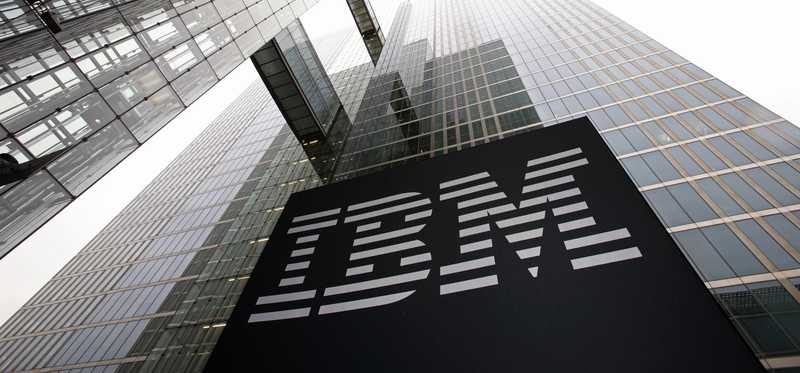 5. International Business Machines
Despite a slumping stock price, International Business Machines (NYSE: IBM) has a lot going for it. Entire industries rely on IBM's products and services, and customer relationships in some cases go back decades. IBM's entrenched status is one reason why the company has managed to produce at least $12 billion of free cash annually, despite a multi-year transformation that has knocked down revenue and profits.
IBM is betting big on the cloud, specifically the idea that large organizations will opt for hybrid, multi-cloud environments, instead of simply moving all workloads to a single public cloud provider. The company agreed to a $34 billion deal to buy open source software company Red Hat in October, which represents a doubling-down on that strategy. IBM views hybrid cloud as a massive growth opportunity, and if it's right, this expensive deal could pay off big time down the road.
While the Red Hat deal and the associated debt to pay for that deal increase the riskiness of IBM stock, shares of the century-old tech giant are very inexpensive. The stock trades for less than nine times the company's guidance for full-year adjusted earnings, and roughly nine times free cash flow. On top of that discount valuation, a 5% dividend yield is icing on the cake.
IBM needs to prove that it can consistently grow in the next few years in order to win back the favor of the market. If the company can pull it off, the potential upside is enormous.

6. Best Buy
You'll be able to score some Black Friday deals at Best Buy (NYSE: BBY), but the stock is a better bet than a cheap TV. Best Buy has staged an incredible turnaround over the past six years by slashing unnecessary costs, lowering prices, building out its online business, and investing in customer service. The result has been rising sales and soaring profits. In the second quarter, Best Buy managed comparable sales growth of 6.2%, and adjusted earnings per share growth of 32%.
The low-hanging fruit for Best Buy is now gone. The company can be made only so efficient, and costs can only be cut so far. Best Buy's strategy going forward is to expand what it sells by growing its services businesses. On top of offerings like its in-home advisor program and Total Tech Support, Best Buy paid $800 million for GreatCall earlier this year. GreatCall sells easy-to-use phones for senior citizens, along with monthly subscription plans that give Best Buy a shot of reliable, recurring revenue.
Best Buy's earnings may not grow as quickly in the next few years, and it will still be sensitive to consumer electronics product cycles. Weakening demand for iPhones, for example, could be a problem this holiday season. But with Best Buy expecting to produce adjusted earnings per share as high as $5.10 in fiscal 2019, the stock trades at a price-to-earnings ratio of just 13. That's a reasonable price to pay for a retailer that's figured out how to thrive in the age of e-commerce.
Timothy Green owns shares of Berkshire Hathaway (B shares), Cisco Systems, General Motors, IBM, and Skechers. The Motley Fool owns shares of and recommends Berkshire Hathaway (B shares) and Skechers. The Motley Fool has a disclosure policy.
Premium Investing Services
Invest better with The Motley Fool. Get stock recommendations, portfolio guidance, and more from The Motley Fool's premium services.