Have a Career-Making Year With These 20 Work Tips
By Maurie Backman - Jan 3, 2019 at 7:22AM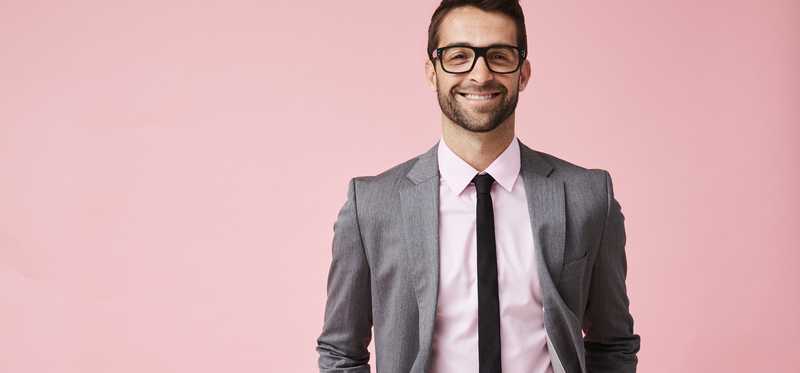 Have a Career-Making Year With These 20 Work Tips
The best is yet to come
The start of a new year is a great time to assess your career and begin taking steps to do better. Here are a few key moves to focus on in the coming months that could make 2019 your most successful year yet.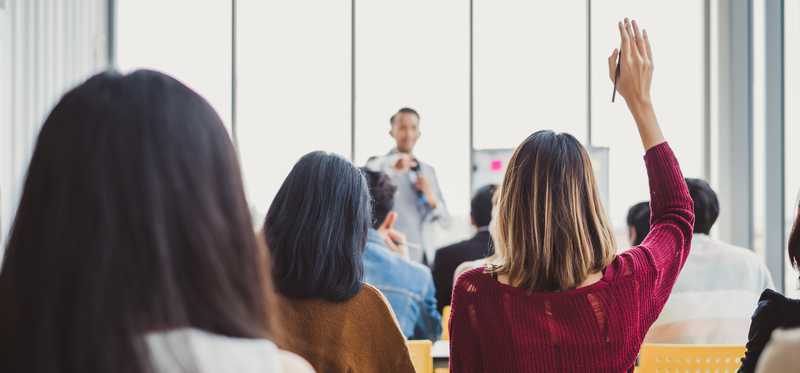 1. Volunteer more often
There's something about stepping up on the job that can set you apart from the pack. If you've shied away from volunteering in the past, make the coming year one in which you offer to take on more responsibility. It's a great way to expand your horizons and send your boss the message that you're not afraid to try new things.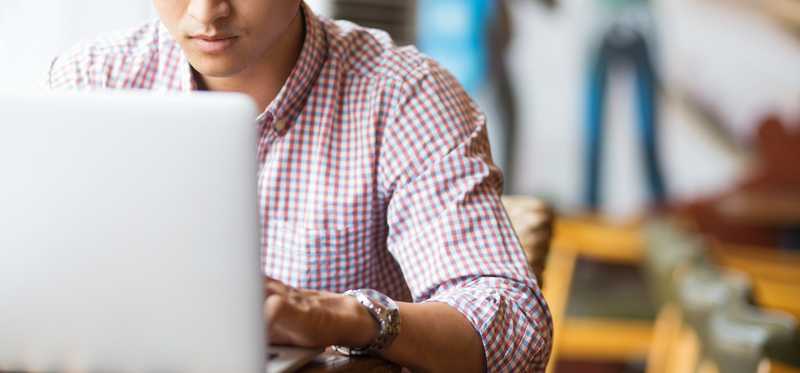 2. Boost your essential job skills
There's probably a reason you were hired for your current position, whether it's your solid editorial skills or your coding prowess. No matter the case, make an effort to ramp up the skills that make you good at what you do. You can take courses, attend seminars, or pursue a professional certification to hone your existing talents.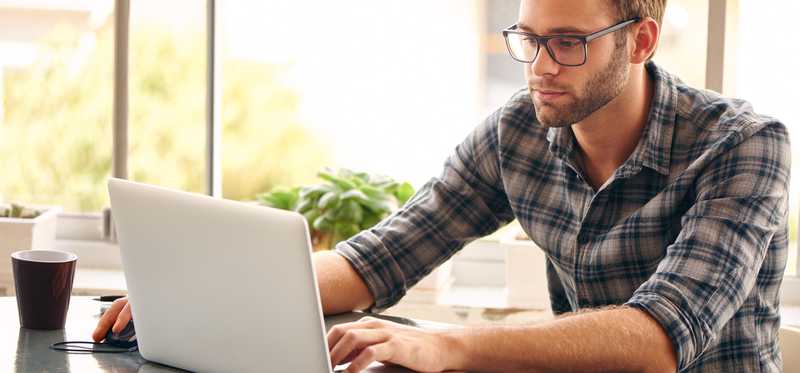 3. Develop a skill no one else at your company has
You may not be the only person at your company who's a good writer or strong negotiator. But if you work on developing a skill that no one else at your company seems to have, you'll make yourself a key player within your organization. And that, in turn, could set the stage for a promotion - or at least buy you some much-wanted job security.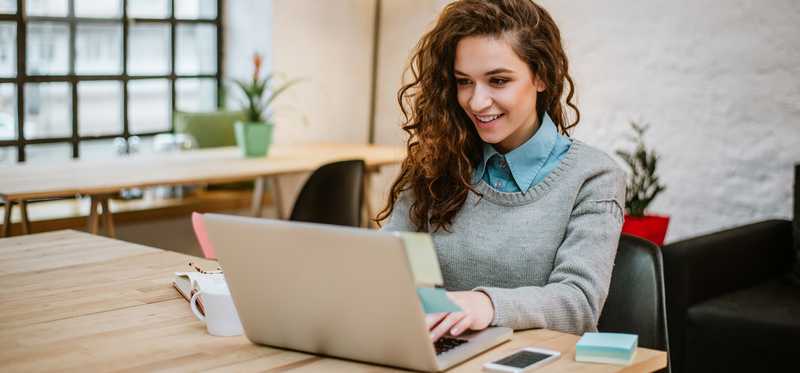 4. Improve your soft skills
While it's always smart to work on boosting your job-specific skills, don't forget about those general skills that apply to any given role -- things like time management and organization. The more you improve your soft skills, the more valuable an employee you'll be, so think about the areas you're lacking in and aim to do better.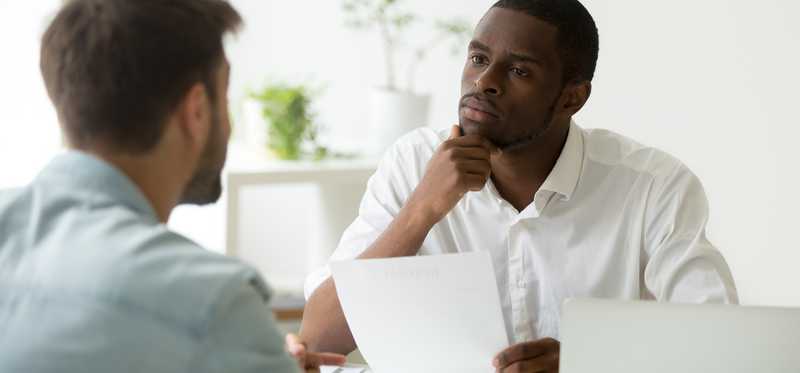 5. Ask for more feedback
It's hard to assess your own performance when you're deep in the throes of perpetual deadlines and tasks. If you want to take your career to an exciting new level in the coming year, make a point of pursuing ongoing feedback from both your manager and peers. Figure out where you're exceling and where there's clear room for improvement. The more insight you get from those around you, the better positioned you'll be to take action.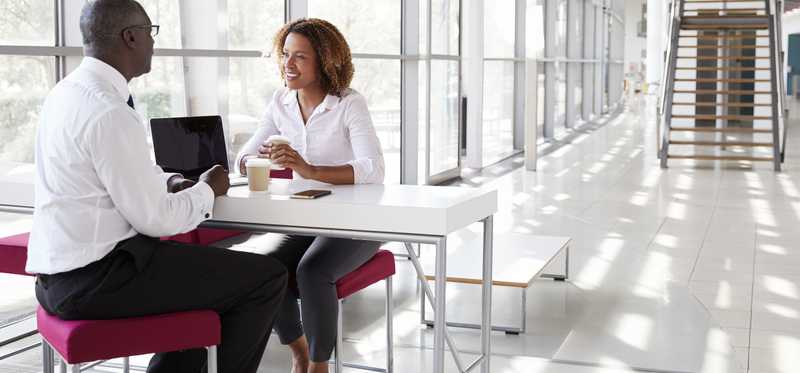 6. Accept criticism graciously
It's never easy to be on the receiving end of criticism, even if it's constructive in nature. But accepting that criticism courteously is a good way to set yourself apart from colleagues who are known to get defensive or ignore the feedback they're given. Remember, most of us aren't perfect employees, but if you learn from your shortcomings and improve upon them tremendously, you'll get pretty darn close.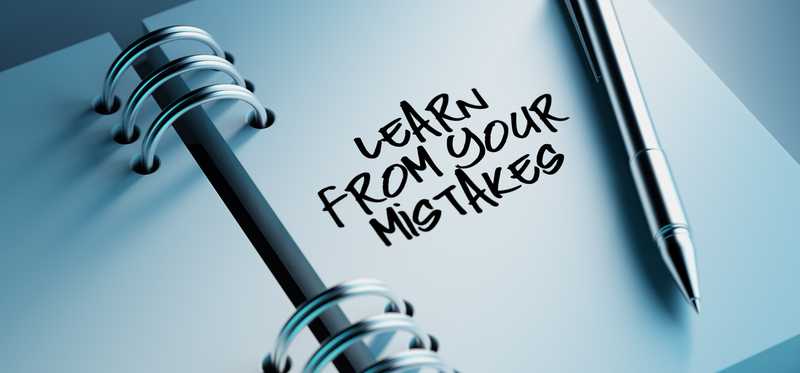 7. Learn from past mistakes
Maybe you botched a major project last year, or blew a presentation you worked hard on. Rather than carry the burden of those mistakes with you into the new year, take some time to assess what went wrong and map out a plan to avoid a repeat during your next go-round. Learning from previous mistakes without letting them hold you back not only shows tremendous growth, but courage to boot.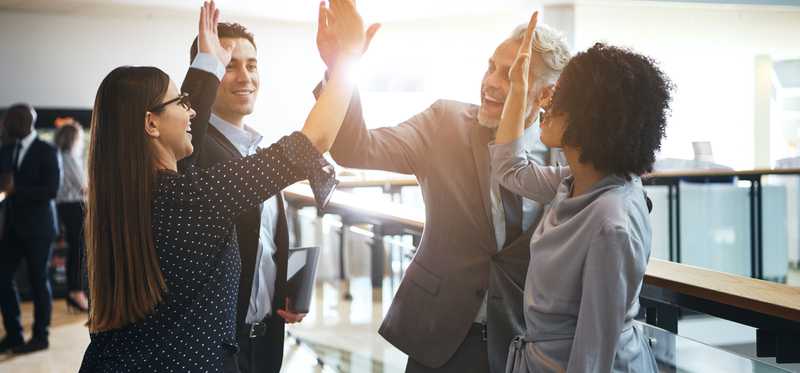 8. Be a solid team player
There's nothing wrong with taking steps to shine on the job. At the same time, don't underestimate the importance of being a strong team player. If you jump in when your colleagues need help or agree to collaborate on a project you'd rather be running solo, you'll show your manager that you're agreeable and adaptable. And those are qualities that could land you a promotion in the future.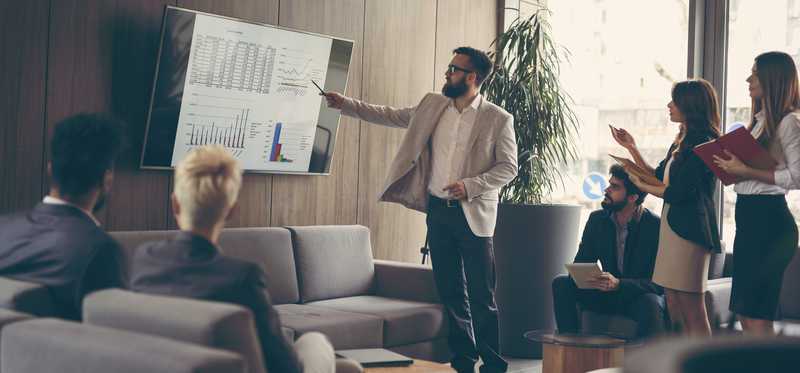 9. Take some risks
Staying inside your comfort zone makes you less likely to fall victim to mistakes. But if you don't take some risks, you'll miss out on key opportunities to wow your boss and add real value to your company. So don't stay quiet when a great idea comes to mind, and don't hesitate to dive into a new project or initiative you feel will be a game-changer. Even if you don't end up succeeding, there's a good chance your boss will acknowledge your effort and courage.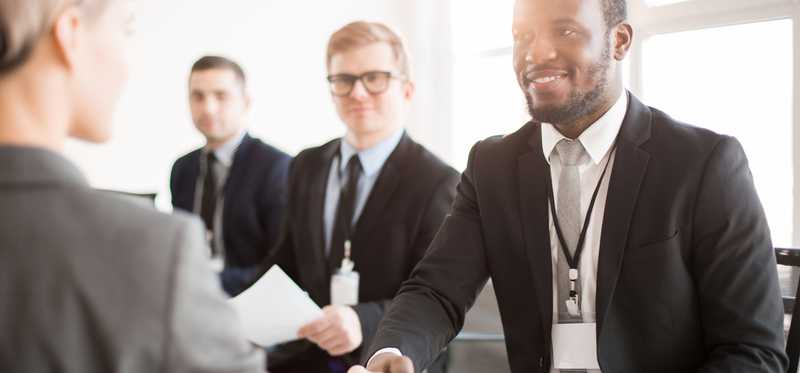 10. Network more
When it comes to furthering your career, the people you know can be just as helpful, if not more so, than the things you know. That's why it's always a good idea to expand your business network. You can do so by attending conferences and industry events or asking your existing contacts for introductions. But don't just network outside your company; get to know people from different departments and teams internally as well.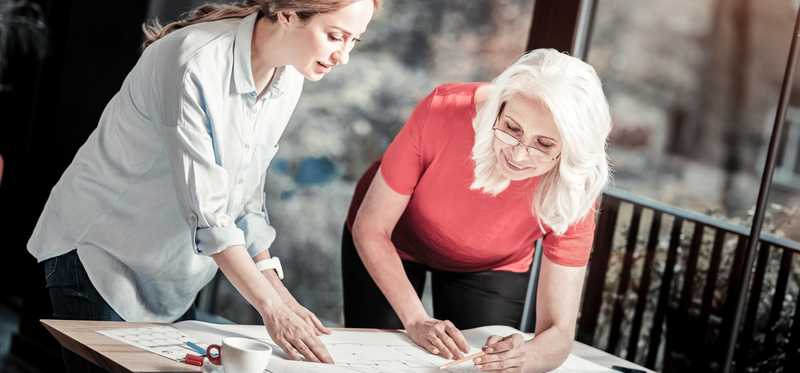 11. Get a mentor
It's hard to replace the wisdom that comes with on-the-job experience. That's why it's wise to get a mentor at work who can serve as your personal sounding board. Even if your company doesn't have an official mentoring program in place, you can still approach someone more seasoned than you are and ask for that guidance.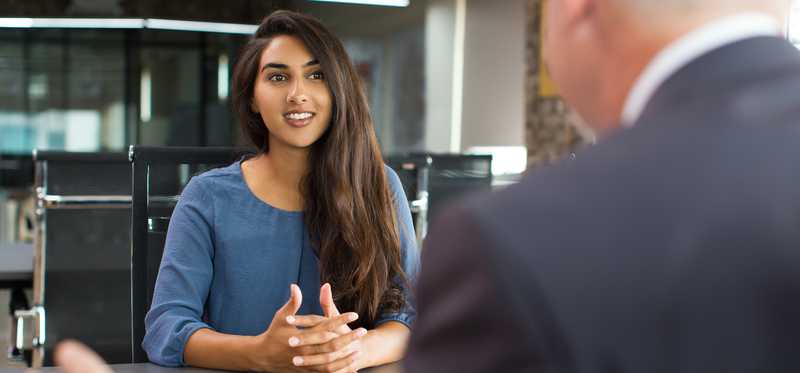 12. Be a mentor
If you're that person with loads of experience to share, becoming a mentor can also help your career. For one thing, your company will appreciate the fact that you're helping newer employees learn the ropes. On top of that, you might actually learn a thing or two from those same employees who do their jobs differently from how you did or do yours.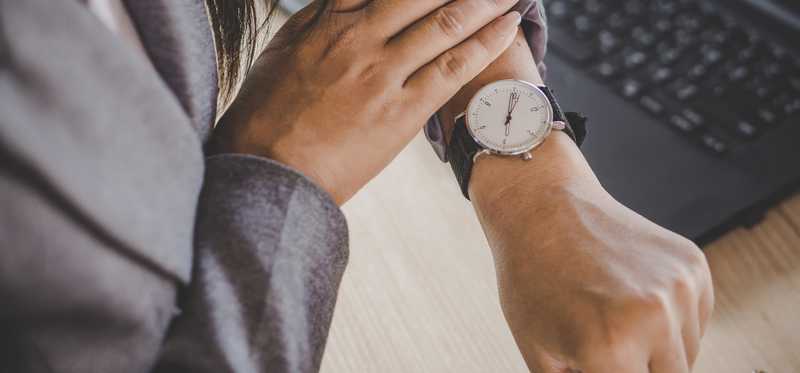 13. Show up on time
Promptness on the job sends the message that you're reliable and respect other peoples' schedules. If you don't have the best track record of being on time, make some changes going forward so that you're not arriving to the office late in the morning or rushing into conference rooms when meetings have already kicked off. A little extra planning will help you look like a far more responsible employee.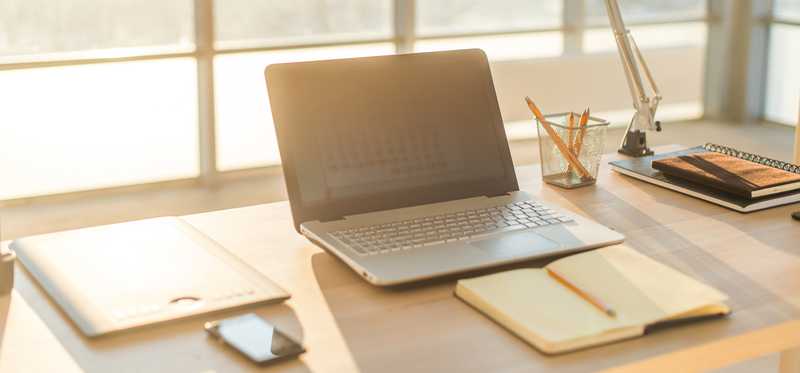 14. Get more organized
The more physically and mentally organized you are at work, the more you're likely to accomplish, and the more your boss is apt to take notice. So tidy up your workspace, implement a better filing system, and find a calendar or project management tool that helps you track your progress on assignments and keep up with deadlines. This will help you stay on top of things and set a good example for your peers.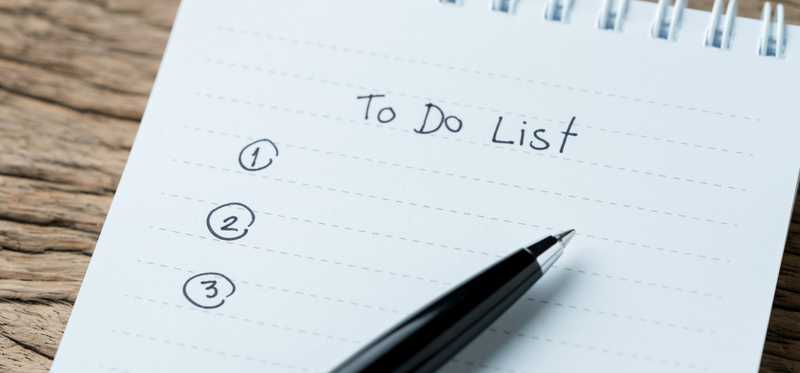 15. Learn to set priorities
Being successful on the job often boils down to setting the right priorities. If you make a point of dedicating your time to the most important items you're tasked with first, you'll reduce your chances of missing a big deadline and having it reflect poorly on your performance. It helps to establish a list of priorities on a weekly or even a daily basis so that you're best managing the limited hours you have at the office.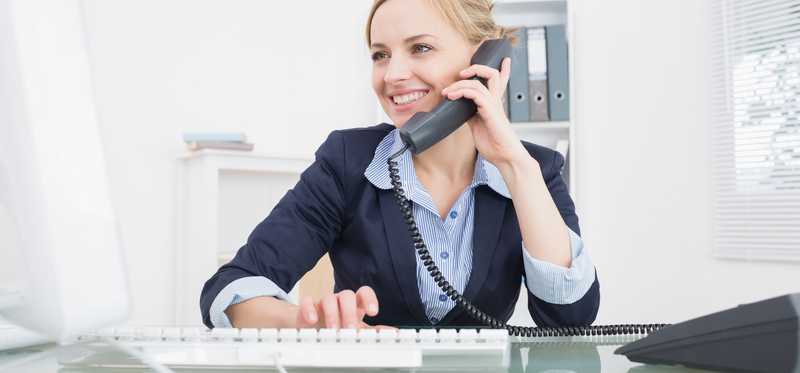 16. Communicate more effectively
Many workers struggle with communication skills. If you want to do well at work this year, try getting better in this regard. Figure out the most effective means of communication for your manager and team (think in-person versus phone versus email) and make a point of keeping key players looped in on important matters. At the same time, be mindful of your language when reaching out to others. Email, for example, doesn't naturally convey tone, so choose your words carefully to avoid offending people. Furthermore, master the art of being concise. The more quickly you're able to make your point, the more likely others are to pay attention.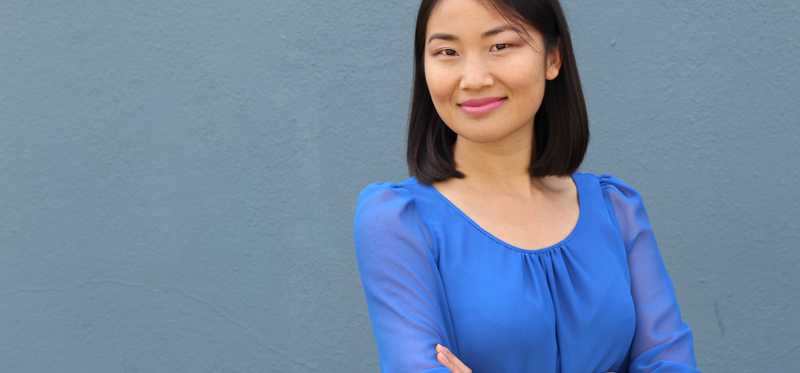 17. Stop apologizing
It's one thing to say you're sorry for missing a deadline or neglecting to update your manager on something important, but it's another thing to apologize for sharing new thoughts and ideas. If you've been known to do the latter, stop that behavior at once. Starting off conversations with "I'm sorry, but..." only discredits you and makes you look weak, and that's not the impression you want to give your boss or peers.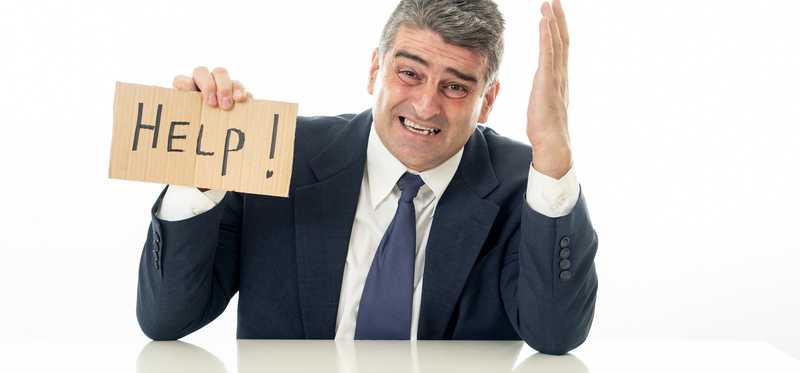 18. Ask for help
Asking for help on the job doesn't make you incompetent; in some cases, it can save you from glaring errors you might otherwise struggle to recover from. If you're facing a challenge you can't easily handle on your own, request assistance to avoid spinning your wheels. Just be sure you're willing to return the favor when the tables are turned.

19. Become a more confident public speaker
Many workers fear public speaking, so if you learn to embrace the idea of getting up in front of a crowd, you'll show your manager that you have what it takes to be a leader. To this end, don't hesitate to hone your public speaking skills in the privacy of your own home, or in front of friends who won't judge your performance. A little practice on your own time could turn you into quite the rock star the next time you're asked to present on the job.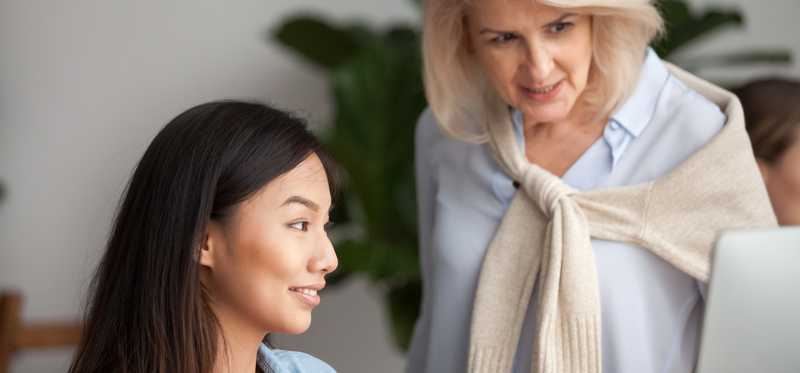 20. Pay more attention to your manager's struggles
It's your boss's job to support you at work -- but that doesn't mean things can't work the opposite way as well. If you make a point of identifying the challenges your boss is facing and take steps to help alleviate them, you'll solidify your position as a trusted employee whose value is undeniable. And with any luck, that'll be just enough to give you an edge the next time an opportunity arises to climb the ranks.

The Motley Fool has a disclosure policy.

Premium Investing Services
Invest better with The Motley Fool. Get stock recommendations, portfolio guidance, and more from The Motley Fool's premium services.