Hey, Retailers! If You Want to Compete With Amazon, Here Are 12 Things You Need to Do Better
Author: Matthew Frankel | July 23, 2018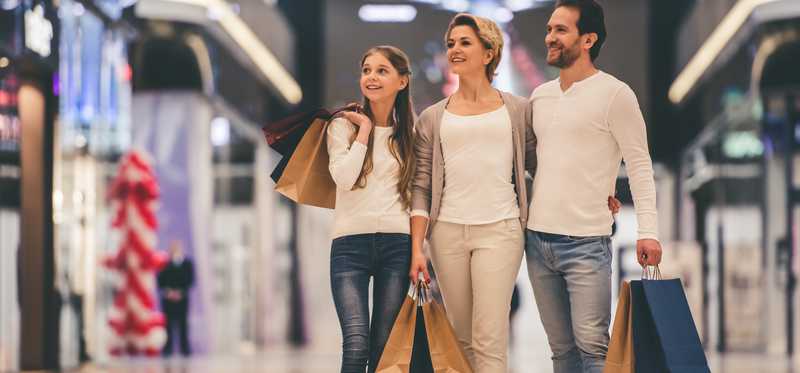 It's not all Amazon's fault
It's no secret that Amazon and other online retailers are making life difficult for many of the once-thriving brick-and-mortar retailers in the United States. And to an extent, there's nothing that can be done. Shopping online is convenient and typically cheaper, and it's getting quicker and quicker by the day. A certain portion of retail sales is shifting online, and that's just the way it's going to be.
However, this doesn't have to be the death of brick-and-mortar retail. All things being equal, I like to see most discretionary items in person before I buy them, and for many things I need, I don't mind running to the store to have them now as opposed to waiting for Amazon's two-day shipping.
The problem is that many brick-and-mortar retailers have developed some bad habits that need to be eliminated in order to keep customers in their stores. Most retailers have some form of strategy to compete. Price-matching, coupon sales, and growing online platforms are popular -- and quite effective. Having said that, here are some things that far too many retailers are getting wrong.
ALSO READ: The Retail Apocalypse May Not Be What You Think It Is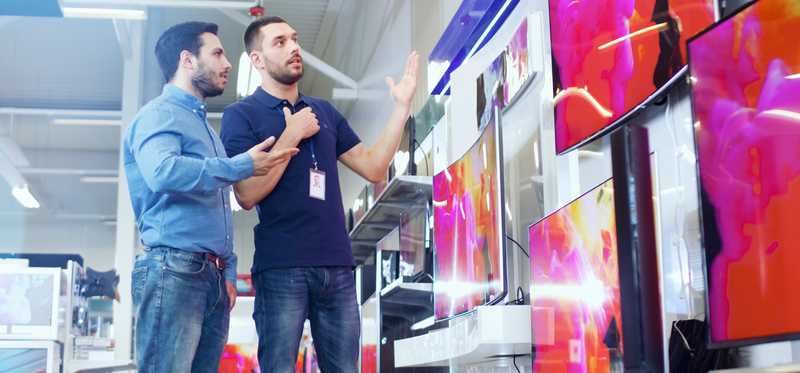 Ask me if I need help one time
I don't know about you, but I don't like pushy salespeople or being interrupted every two minutes while I'm trying to compare products.
Having a salesperson follow you around a store certainly made a lot more sense back in the pre-internet days, when consumers were genuinely not well-informed about what products existed and didn't have today's tools to research their options for themselves. These days, excessive sales efforts are just plain annoying.
In a recent trip to Best Buy where I was looking to buy a new computer, I was asked if I needed help by seven different salespeople within the first 10 minutes of being there. One even lingered within 10 feet of me for the remainder of my time in the store, saying "let me know if you have any questions" a handful of times.
I ended up buying a computer (I'm using it to write this), but before I did I went home where I could compare my options in peace.
Don't get me wrong -- I like having salespeople who can answer my questions if I have any. But there's really no need to ask me repeatedly if I need help or if I've thought of any new questions. Once is plenty, and after I say "no thank you," go somewhere else.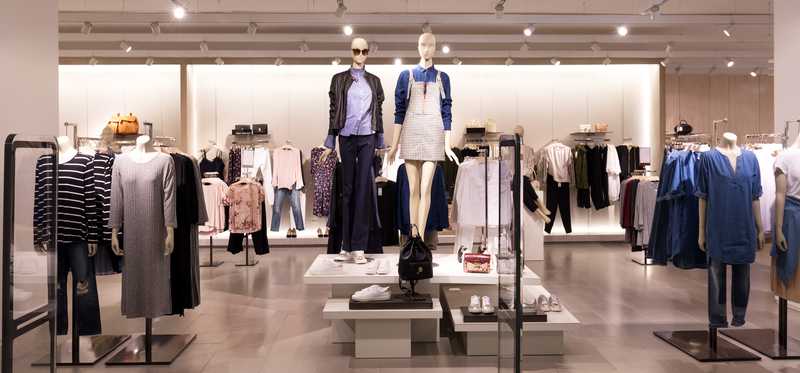 There's such a thing as too few salespeople as well
On a similar note, another issue is when stores have too few employees on the floor. When you need an item that's out of reach, want to see if there's more of something in the stockroom, or just have a question about a product, it can be a real inconvenience to have to hunt for an employee for 10 minutes.
The point is that there's a balance that retailers need to find if they want to compete with Amazon. Too much attention from salespeople makes me feel uncomfortable and annoyed, but too little attention can be just as bad. On Amazon, I can pull up product information if I want to, or I can choose not to bother with it. Retailers need to create the same options in person.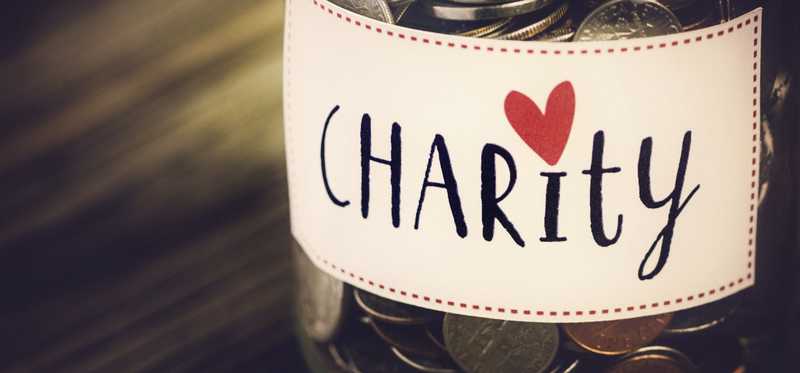 No, I don't want to give a dollar to…
Before I get into this one, I'm a very charitable person. It's part of my job to know what the average American donates to charity, so I know for a fact that I'm above average. I just don't need to be asked for a dollar every time I buy something.
This is one of consumers' top annoyances with retailers. It's not that people aren't charitable. As one person I spoke with put it, "I love to donate to charities my husband and I research, but I don't need to feel guilty every time I check out at any store because I don't want to give a dollar to some charity I've never heard of." And I couldn't agree more.
Now, if you want to put a donation option button on the credit card processor, that's one thing. However, having your salespeople verbally ask every customer if they'd like to donate simply makes lots of people uncomfortable.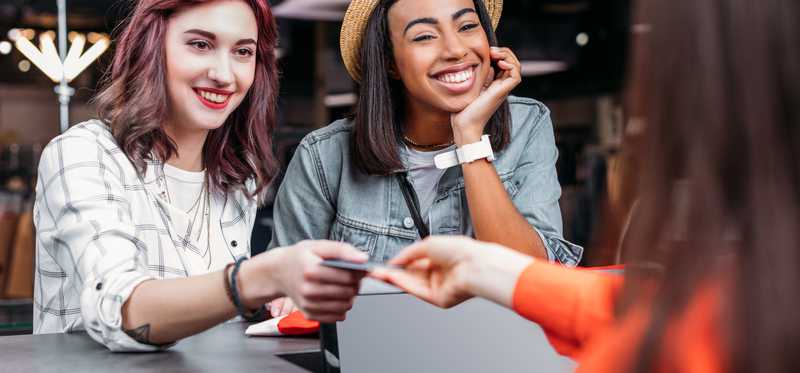 Don't make the checkout process obnoxiously long
A couple of months ago, I took my two-year-old daughter to Build-a-Bear Workshop as a reward for good behavior. She was extremely excited to make her own stuffed animal, and the experience started out great. The store was well-organized, and the salespeople on the floor were extremely helpful throughout the process.
That all changed when it came time to pay. The cashier asked if I was a member of their loyalty program (I wasn't) and proceeded to ask for all of my information without ever asking if I wanted to join. I had to give (and spell) my name, address, and email before I could pay for the bear and hand it to my daughter.
If you've ever tried to take a new stuffed animal from a two-year-old, you can probably guess how this went. While this cashier was struggling to get through the loyalty program enrollment process (their computer kept locking up, and needing my information over and over), my daughter was throwing a fit. Instead of just skipping the loyalty program and ringing up the bear, the cashier kept trying to get me enrolled. In all, the checkout process took nearly 10 minutes to pay for one item.
I get that this issue was specific to this retailer, but a long checkout process isn't a unique problem. Many places practically insist that you join their loyalty programs, try to upsell you other items at the register, or give you a charitable donation pitch to get you to donate $1.
Retailers: One of your key advantages over Amazon is speed. Your customers can walk in and walk out with whatever they need, instead of waiting a couple of days. Don't ruin one of your few competitive advantages by making the checkout process 10 minutes long. 
ALSO READ: Can In-Store Technology Slow the Retail Apocalypse?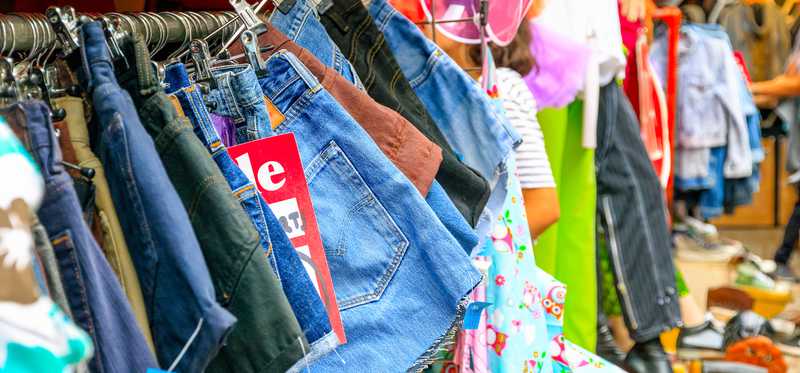 Disorganization
Is it just me, or does it feel like some retailers aren't even trying to create an organized shopping experience? As one example, I walked in to Toys R Us about a year ago (long before the bankruptcy), and the store felt like a poorly-organized yard sale with no rhyme or reason to the store's layout. I wanted something pretty standard (a Power Wheels vehicle) for my daughter, and I navigated through a maze of disorganization before I got to the correct section.
There are other examples. I was recently in a certain national discount store and even the employees couldn't tell me where certain things were. I completely understand that part of the discount store business model is minimal staff and no-frills displays, but organization is essential.
The point: Amazon is well-organized, so your store needs to be as well.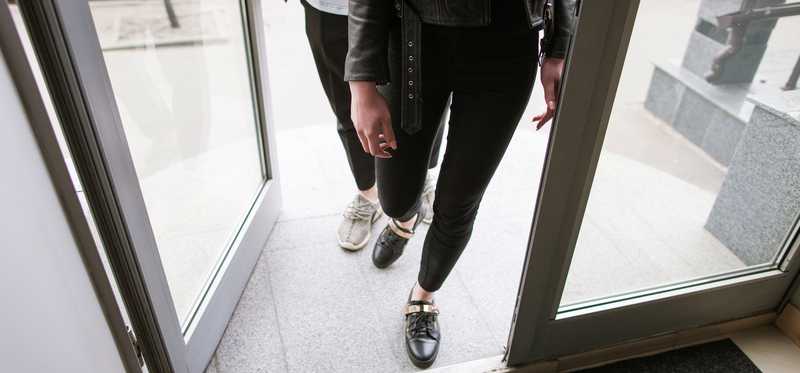 Be careful with the store-within-a-store concept
One major trend in brick-and-mortar retail is the concept of a store-within-a-store, especially in stores with lots of excess square footage. Many readers have probably seen the Samsung setup in Best Buy, or the Sephora stores within JCPenney department stores, just to name a few successful examples.
When done correctly, this can be a win-win for both the retailer and the consumer. The retailer gets guaranteed income from some of its excess square footage, and the consumer gets more of a one-stop shopping experience.
However, there's a right and a wrong way to do everything, and this concept is no exception.
I took a recent trip to Home Depot to buy two specific items -- batteries and weed killer. And to be fair, I generally find Home Depot to be an excellent, well-run retailer, and one that I love going to.
During that trip, however, I encountered three salespeople (not Home Depot employees) in the store selling solar panels, free a/c estimates, and some other service (admittedly, by the third occurrence in two minutes, I wasn't even listening). The solar salesman even followed me down an aisle continuing his pitch, after I had told him a firm "no." The a/c salesman, whose kiosk was unfortunately too close to the checkout line, repeatedly insisted that I take advantage of their free estimate, even after I informed him that my house is only two years old and our HVAC system works fine.
I ended up paying for my two items and leaving the store annoyed, silently reminding myself to stock up on those two items on Amazon to avoid having to go back and deal with that during what should have been a quick and easy shopping trip.
The point is that store-within-a-store is great when it's done correctly but be careful that you aren't alienating your core customers at the same time.

Don't run out of things!
You can price-match with Amazon all you want and send your customers appealing 20% off coupons until you run out of paper. However, if you can't keep items in stock, you may as well put a sign on your door that says, "don't even get out of your car -- you're better off just looking on Amazon."
For example, my wife and I recently bought a portable crib at a yard sale to keep in our living room, so we would have somewhere to put our newborn son down that doesn't involve carrying him upstairs. The only problem was that we needed a mattress for it.
Now, a mattress for a portable crib isn't one of those things that every parent buys, but it's not an uncommon item by any stretch. So, we went to our local Buy Buy Baby to get one. We had already found what we needed on Amazon but were willing to pay a bit more if necessary to get it right away.
Unfortunately, in the mattress section, there was a big empty spot on the shelf where they normally are. The salesperson informed us that the particular size we needed is a popular item and ran out earlier in the day, but that's all the more reason to keep more than you think you'll need in stock.
Now, I fully understand that keeping more inventory on hand than you deem necessary is a capital-intensive practice, but if you want to effectively compete with e-commerce giants, it's a necessity. There are few quicker ways to give Amazon a customer than to have someone drive to your store for a relatively common item, only to find that you can't manage to keep it in stock.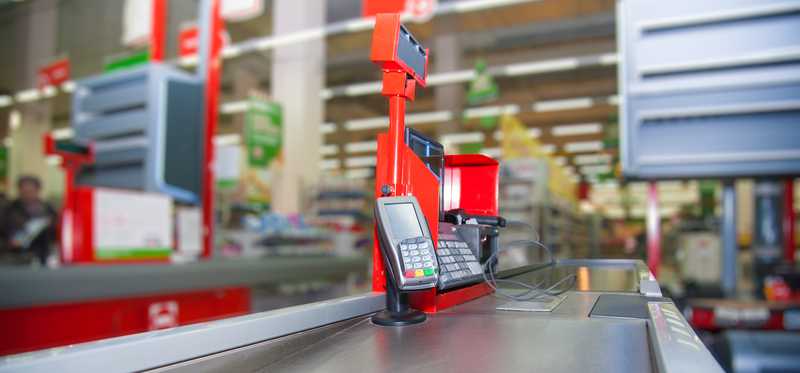 Self-serve checkout should be an option, not mandatory
Under the right circumstances, shoppers love self-checkouts. When I'm running in to the grocery store for a few items, a self-checkout can certainly save lots of time.
However, it shouldn't be the only option. Many times, I've gone into stores to find that all of their staffed checkout lanes are closed and the self-checkout is the only available option. This can be a tremendous inconvenience -- for example, when I have a cartload of groceries, half of which are produce (which the employees definitely can ring up faster than I can). Or, when I'm at a home improvement store and all of the items in my cart weight 100 pounds and your self-checkout has no portable scanner. Or how about when the self-checkout is just a little to "weight-sensitive" and continuously calls the one attendant in the store over to make sure I'm not stealing something.
OK, rant over. The point is that while they are convenient in many situations, self-checkout lanes can sometimes be more of an annoyance.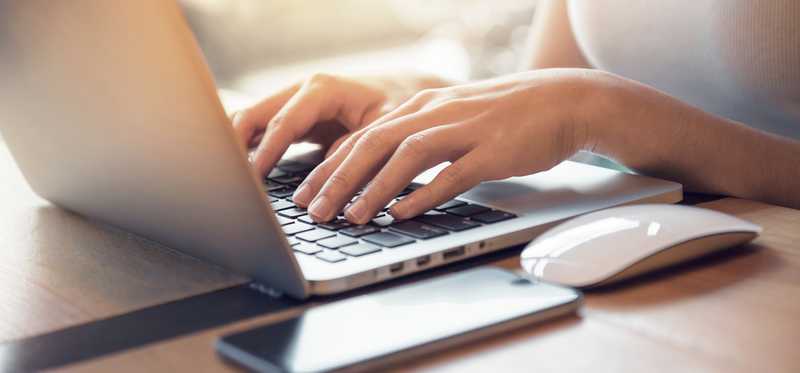 Don't ask for my email
When I'm checking out in a store, and there's a long line behind me, don't ask for my email address. Few things will make your shoppers as uneasy as trying to spell out (often several times) a semi-embarrassing Hotmail address they've had since they were 15 years old. I completely understand that you're trying to build your email list, and that doing so can actually be a rather effective way of bringing customers in, but at least let them type it in on a keypad.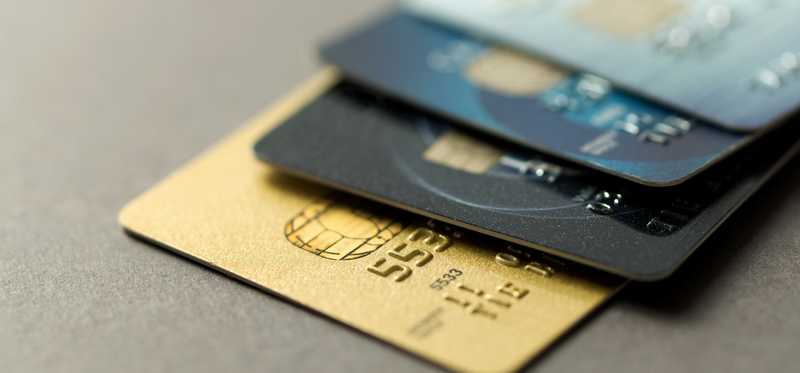 Over-selling your store credit card
This is another thing that complicates the checkout process and makes your customers feel uncomfortable. Putting up a sign somewhere near the register that invites customers to apply for your store credit card is sufficient -- and to be fair, a lot of retailers do just that.
However, some not only ask each and every customer if they'd like to apply for a credit card, they insist and won't take "no" for an answer. The other day, even after I said no to a store credit card, the employee responded, "but you'll save 20% today." I then lied and said that my credit was bad and I probably wouldn't get approved, and the employee said, "that doesn't matter -- you get the discount for applying no matter what."
This kind of back-and-forth makes customers uncomfortable and annoyed. Many companies incentivize this by giving their salespeople a few dollars for every application they produce, but retailers should put that money to use in ways that won't make customers roll their eyes. Your store credit card isn't something all of your shoppers need -- it's a way to accumulate unnecessary debt at 30% interest. If we want it, we'll ask.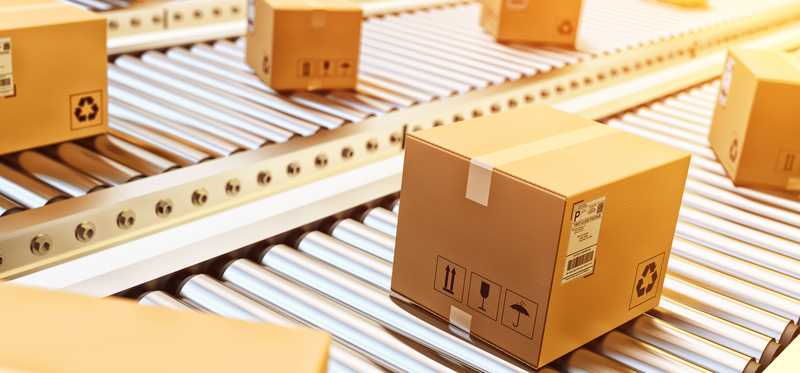 Get your shipping times down
After we discovered that the baby store was out-of-stock on the portable crib mattress we needed, the salesperson offered to have one shipped to store for us. We were informed that doing so would take about five business days. Already annoyed by the experience, my wife responded, "Amazon takes two days and it's $10 cheaper," and we proceeded to leave the store.
She was spot-on. Why would we not only wait an extra three days and pay more, but spend more time filling out the necessary information to have one shipped to the store while we're already in the store with two young kids in-tow?
To be fair, lots of retailers have done a good job of cutting their shipping times. Just to name a few, Apple, Best Buy, CVS Health, and Walmart all have two-day shipping options, and in all cases, there's a way to get it for free.
However, many retailers haven't quite figured out how to get products to the customer as quickly as their online competitors in an efficient and economical manner. Even if pricing is equal, I can't imagine why anyone would want to wait, or pay excessive shipping charges. If you want to compete effectively with Amazon, you need to offer quick shipping for free, or at least for a reasonable cost. 
ALSO READ: To This Group of Shoppers, Fast Shipping Isn't as Important as Amazon Thinks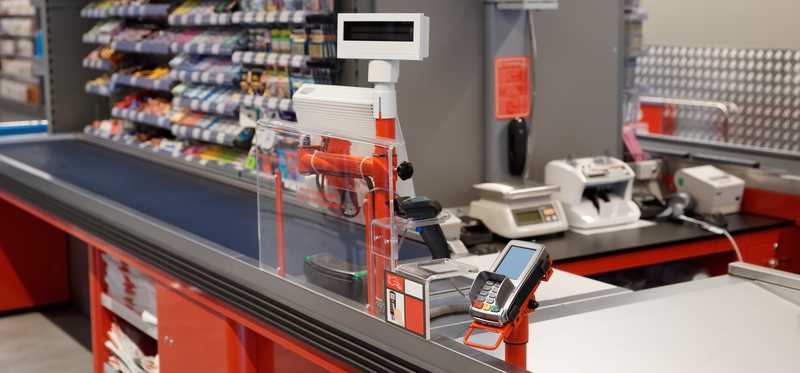 Not enough cashiers
The Amazon checkout process is easy. I click "checkout," enter a few things on the next screen, and I'm done. There's even a "one-click checkout" option available, as if the normal way isn't quite fast enough.
So, as a brick-and-mortar retailer, you also need to have a relatively painless checkout process. We've all been to certain stores where no matter what day or time it is, there's an insanely long wait to check out and it's going to take you a half-hour just to pay.
Lines happen, and during particularly busy times, it's understandable that customers will have to wait in line. I don't think anyone goes to the mall on Black Friday and is surprised that they end up in a long line. However, if long checkout lines due to not enough cashiers on staff are a standard occurrence in your stores, you can be certain that it's going to cost you some customers.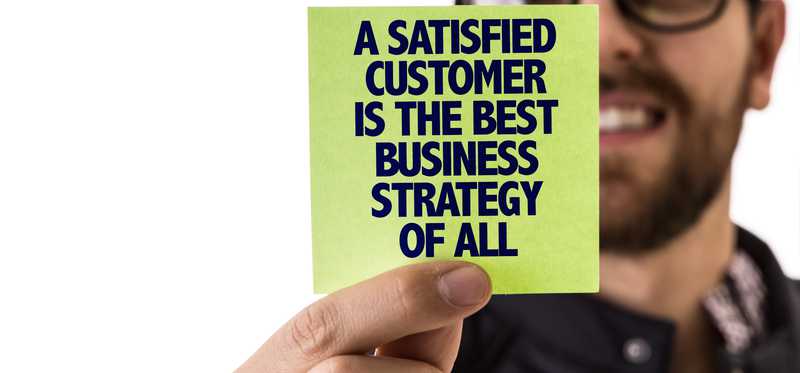 Is it just me?
To be clear, these are all my opinions. I'm sure that there are people reading this, for example, who don't mind lengthy checkouts and who don't think lingering salespeople are annoying. However, I'd be willing to bet that I'm not the only one who has bought something from Amazon simply because the brick-and-mortar retail option got one or more of these things wrong.

John Mackey, CEO of Whole Foods Market, an Amazon subsidiary, is a member of The Motley Fool's board of directors. Matthew Frankel owns shares of Apple. The Motley Fool owns shares of and recommends Amazon and Apple. The Motley Fool has the following options: long January 2020 $150 calls on Apple, short January 2020 $155 calls on Apple, short September 2018 $180 calls on Home Depot, and long January 2020 $110 calls on Home Depot. The Motley Fool recommends CVS Health and Home Depot. The Motley Fool has a disclosure policy.