These 10 Retailers Are Taking Over Vacant Stores
By Jeremy Bowman - Aug 23, 2019 at 7:30AM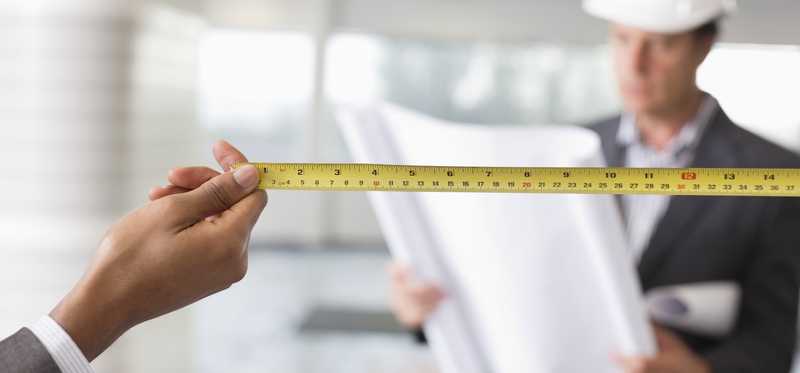 These 10 Retailers Are Taking Over Vacant Stores
A massive turnover
It's no secret that the retail industry is changing. A wide range of retailers are struggling, including mall-based chains, department stores and pretty much any retailer whose model can be easily replicated online.
However, even in a challenging retail environment, there are almost always chains that are growing and entrepreneurs with new ideas looking for space to expand. These days, many of those retailers have hybrid online/offline models -- some were even born on the internet -- while others offer products like groceries that aren't easily sold online. Still others cater to experiences and services that require a brick-and-mortar location.
Click through to see 10 retailers that are taking over vacant stores across the U.S.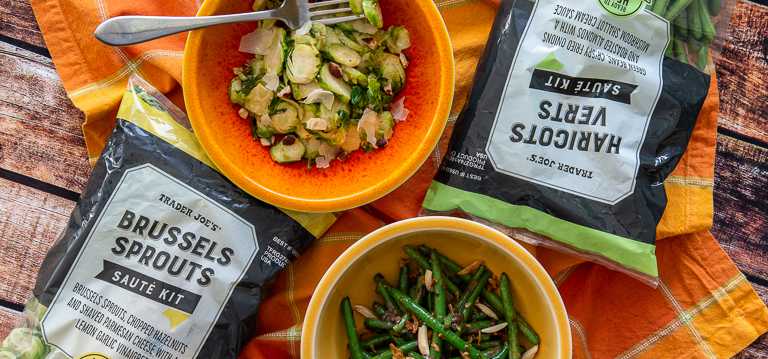 1. Trader Joe's
With a unique business model in grocery of selling almost exclusive private-label goods at affordable prices, Trader Joe's has spread across the country and become one of its best-performing supermarket chains. The privately held company is considered the industry leader in sales per square foot and its strategy of opening locations in high-traffic urban and suburban areas and its ability to its draw a wide range of customers has made it a sought-after tenant among commercial landlords.
Over the last five months, the company has opened 10 stores across the country, including in places like New York City, Miami Beach, and Santa Monica, California.
ALSO READ: 4 Things You Can Buy at Trader Joe's to Avoid Joining Costco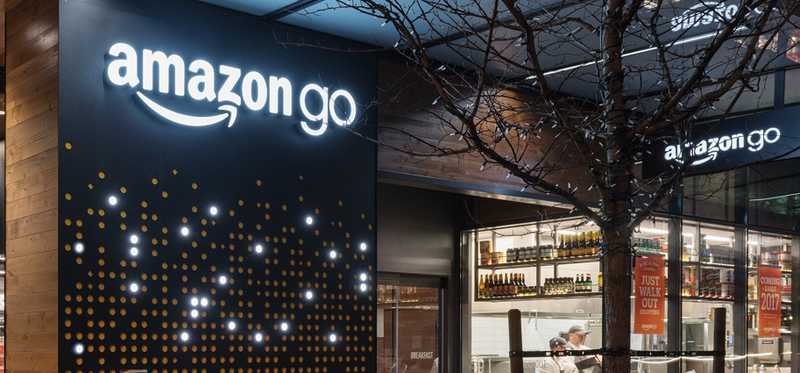 2. Amazon
It may be surprising to see Amazon's (Nasdaq: AMZN) name on this list as the e-commerce giant is no doubt responsible for putting so many brick-and-mortar retailers out of business, and threatening nearly every other storefront operation.
However, today Amazon is much more than an online retailer. The company is becoming a presence in high-end malls, and busy streets. In addition to its acquisition of Whole Foods, which gives it a huge stake in a brick-and-mortar retailer, the tech giant is also opening a number of physical store concepts including Amazon Books, Amazon 4-Star, and Amazon Go, its most promising brick-and-mortar idea yet. Amazon Go is a convenience-store chain that has no cashiers or lines thanks to network of cameras and sensors that the company calls "Just Walk Out" technology, allowing customers to scan an app upon entry and simply leave with whatever items they want to purchase.
With its deep pockets and reputation for customer satisfaction, Amazon is also a popular tenant in malls and shopping corridors.  The company now has 15 Go stores around the country with three more opening soon.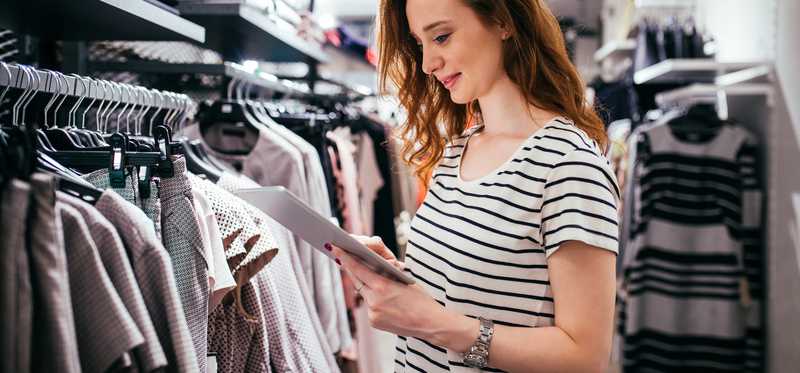 3. TJ Maxx/Marshalls
TJX Companies (NYSE: TJX), the parent of TJ Maxx, Marshall's, and Home Goods, has been the leader of the off-price retail sector for decades, but in the e-commerce era, the company's advantage over traditional retailers has only expanded.
The off-price business model, which offers discounts on branded merchandise thanks to things like manufacturer errors and excess inventory, has been difficult to replicate online, as it's expensive to photograph clothes in bulk, and the model aims for fast turnover.
As a result, off-price shopping tends to take place in brick-and-mortar stores, which have only become more popular as department stores and apparel chains like Gap have struggled.
In the second quarter, comparable sales at domestic TJ Maxx and Marshalls locations rose 2%, following a 7% jump last year, and the company continues to blanket the country with new stores.
Over the last year, the retailer opened 24 TJ Maxx locations and 30 Marshalls.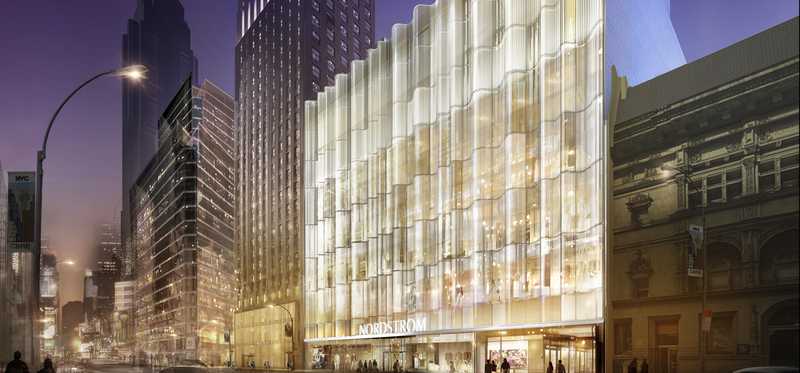 4. Nordstrom
While most department store chains are struggling and closing down locations these days, Nordstrom (NYSE: JWN) is still tactically opening new stores. The company is steadily adding new off-price locations under its Rack brand, as it's increased the domestic store count from 231 to 236 over the year that ended May 4.
The company is also preparing to cut the ribbon on its new flagship, full-line location in New York, on Oct. 24 even as it's closing some full-line stores but opening others in order to optimize its store portfolio.
Finally, Nordstrom is also experimenting with smaller store locations like Nordstrom Local, a new hub for pick-up, tailoring, and personal styling and consultations, that show the company is thinking creatively about how best to use customer-facing real estate.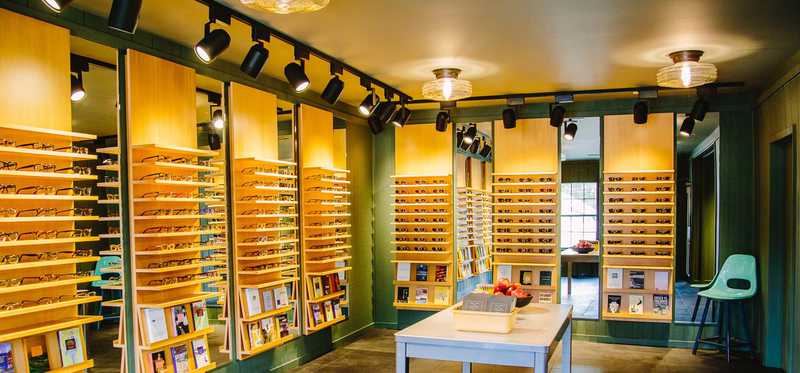 5. Warby Parker
Perhaps the best example of a digital-native retailer that's made the transition from the online channel to brick-and-mortar locations is Warby Parker.
The eyewear specialist now has more than 100 locations across the country, and has proven fluent in both online and offline retail, drawing traffic to hip urban neighborhoods and suburban malls.
Founded in 2010, the privately held chains does not report its sales figures, but the company is now valued at $1.75 billion, as of a 2018 funding round, and it said would be profitable on an EBITDA basis that year.
ALSO READ: Brick-and-Mortar Clothing Retailers Have One Edge Left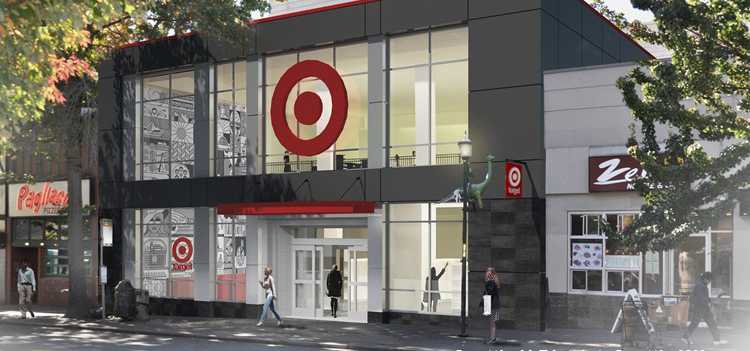 6. Target
Just a few years ago, Target (NYSE: TGT), was losing sales to rivals and looking like it had lost its identity after a data breach and so many years of outsourcing its e-commerce operations to Amazon.
Today, however, the big-box chain is thriving. Target has streamlined its growth strategy to focus on online sales, remodeled legacy stores, and is opening small-format stores in high-demand areas like gentrifying neighborhoods and college towns.
In its first quarter, comparable sales jumped 4.8%, and in the year before May 4, the company added 25 locations of 50,000 square feet or less, even while its number of larger stores essentially held steady.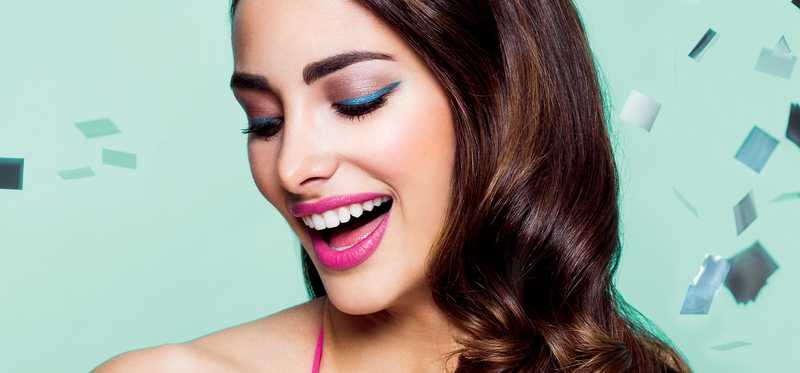 7. Ulta Beauty
Another darling of commercial landlords in strip malls across the country is Ulta Beauty (Nasdaq: ULTA), the combination cosmetics store and beauty salon that has proven to be a nimble brick-and-mortar model for the e-commerce era.
In its first-quarter report, Ulta posted 7% comparable sales growth, a sign its stores continue to bring significant customer traffic. The company opened 22 new stores in the quarter, and said it plans to open 80 locations this year, in addition to 270 store refreshes in 20 store remodels.
With a hybrid model that offers both a service that customers can't get online and in-demand product, it's easy to see why Ulta shares have more than tripled in the last five years.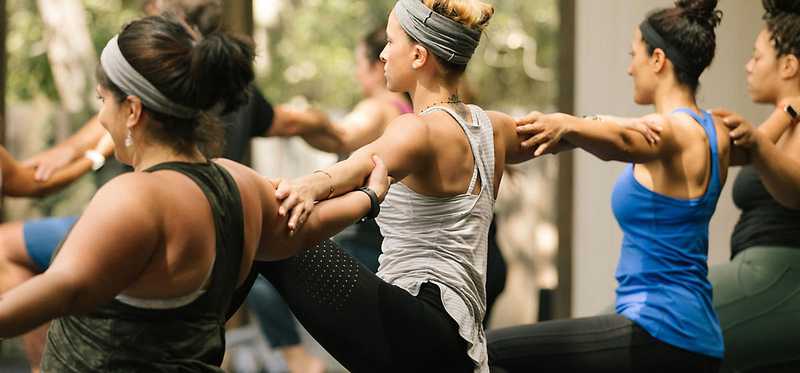 8. lululemon athletica
Apparel retail is tough these days with rampant competition in both the online and offline channels, but lululemon athletica (Nasdaq: LULU), the brand that established itself selling high-end yoga pants, continues to show that it has that secret sauce to deliver growth in today's retail environment.
In its first quarter, comparable sales surged 14%, an almost-unheard-of growth rate in retail these days. In-store comparable sales were up 6%, with a 33% jump in digital sales driving the remainder of that growth, a sign the company is executing in both the offline and online channels.
Through the year ending May 5, the company added 44 stores globally, bringing its grand total to 455.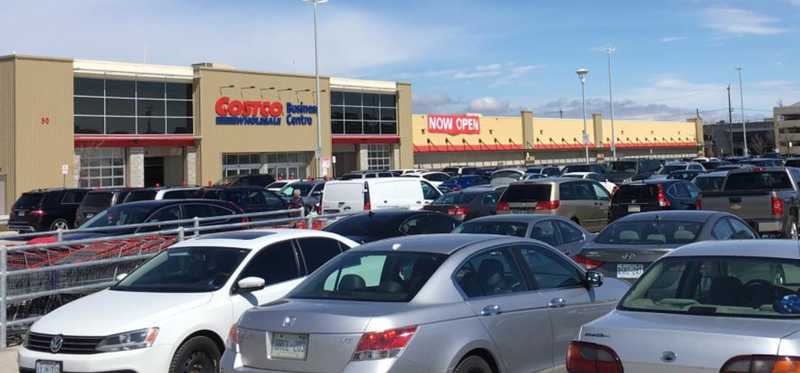 9. Costco Wholesale
It may not be correct to say that Costco (Nasdaq: COST) is taking over vacant stores as the warehouse retailer's locations are so big that it generally has to build them itself. However, Costco is certainly among the retailers that are growing their physical footprint in the U.S. and it's one of the biggest retailers in the U.S. by sales. Its impact can't be ignored.
Over the last year, the company has opened 16 new warehouses in the U.S., bringing its total to 536, and has six new locations planned for the next three months including stores in Minnesota, Florida, and Texas.
Excluding fuel, comparable sales have risen 6.9% through the first three quarters of the current fiscal year, a sign demand remains strong for the membership-based warehouse club.
ALSO READ: Where will Costco Be in 10 Years?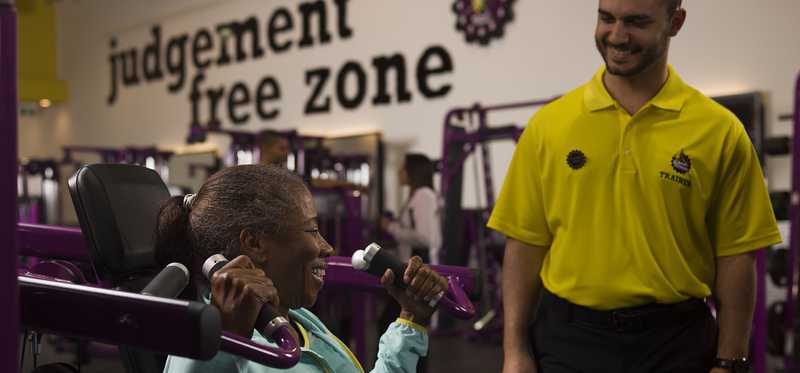 10. Planet Fitness
While not technically a retailer, Planet Fitness (Nasdaq: PLNT), the fast-growing discount gym, has undeniably become a friend of strip mall landlords looking for traffic drivers as dedicated gym members will visit several times a week.
In its second quarter, the company posted 8.8% same-store sales growth, showing that its low-priced model, where monthly prices start at $10, is driving increased membership.
Planet Fitness is also growing quickly across the country thanks to its franchise model. Over the last year, the company has added 251 locations, making it one of the fastest-growing storefront businesses in the country.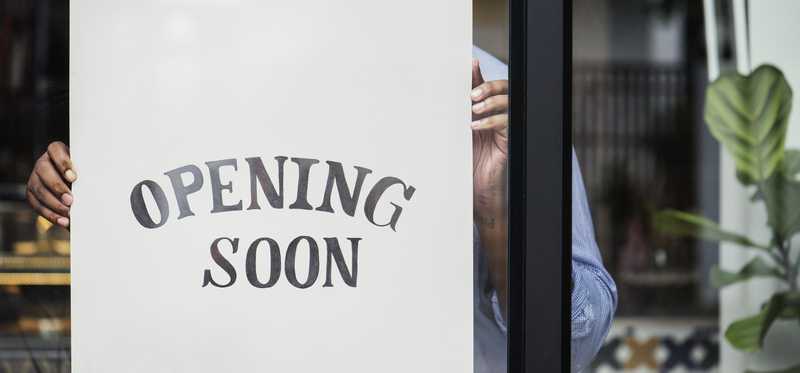 The times they are a-changing
Though it's become popular in the business media to refer to the current retail upheaval as an "apocalypse," in reality what we're seeing is more of a broad transition. New kinds of retailers and storefront businesses are emerging to take the place of old models that are no longer in demand.
Consumers will always want a reason to venture out of the home, whether for shopping, an experience, a service, or even exercise.
The retailers on this list and others that are growing have found a superior model for meeting the demands of today's consumers.

John Mackey, CEO of Whole Foods Market, an Amazon subsidiary, is a member of The Motley Fool's board of directors. Jeremy Bowman owns shares of Amazon, Nordstrom, and Target. The Motley Fool owns shares of and recommends Amazon, Lululemon Athletica, and Planet Fitness. The Motley Fool has the following options: short January 2020 $180 calls on Costco Wholesale and long January 2020 $115 calls on Costco Wholesale. The Motley Fool recommends Costco Wholesale, Nordstrom, The TJX Companies, and Ulta Beauty. The Motley Fool has a disclosure policy.

Premium Investing Services
Invest better with The Motley Fool. Get stock recommendations, portfolio guidance, and more from The Motley Fool's premium services.