These 10 Retailers May Not Survive 2019
Author: Jeremy Bowman | July 11, 2019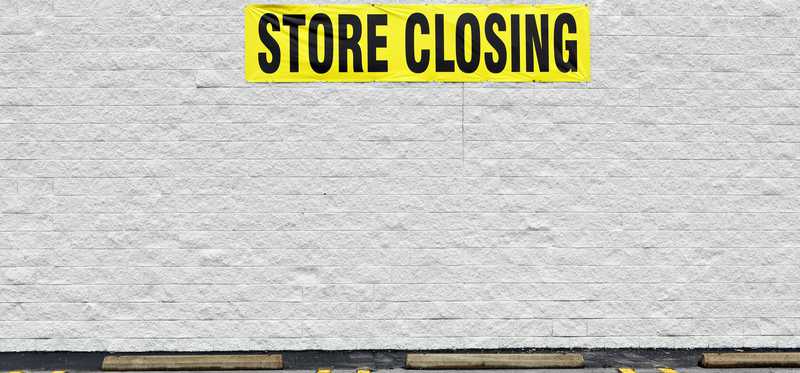 Who will be next to succumb?
By most indicators, the economy is on fire. The S&P 500 is near all-time highs. Employment is near record lows, and most Americans say they are satisfied with the economy as consumer confidence scores remain high.
However, the retail industry continues to experience a seismic shift as more consumers turn to online shopping, putting pressure on brick-and-mortar stores. In 2017, we saw a record of more than 8,000 stores close their doors, but 2019 has presented another wave of retail closures.
Click through to read about 10 retailers that may not survive 2019, some of which have already gone out of business.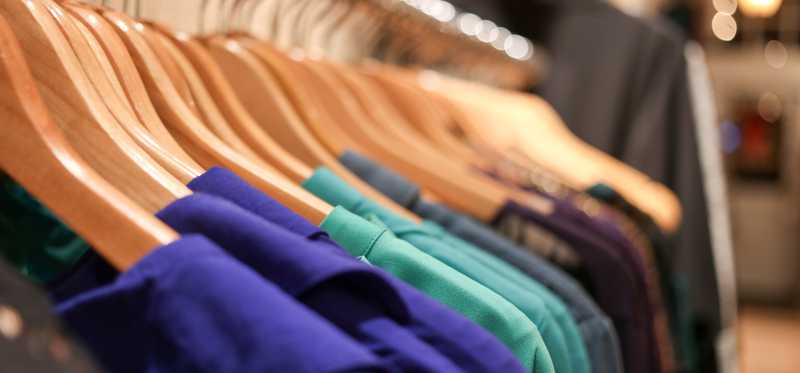 1. Dressbarn
Dressbarn, a subsidiary of Ascena Retail Group (Nasdaq: ASNA), said in May that it would be closing all of its approximately 650 stores as the struggling parent company has sought to trim its store base in order to turn profitable.
Ascena had around 5,000 stores under several different brands at one point, but the company has chosen to unwind its value segment as it sold Maurice's weeks before the Dressbarn decision was announced.
In a statement, the company said that the decision was made to optimize its portfolio and to focus on its most profitable brands, including Ann Taylor.
As of June 21, the company had marked 28 stores to be closed. The chain had 6,800 employees.
ALSO READ: The Retail Apocalypse May Not Be What You Think It Is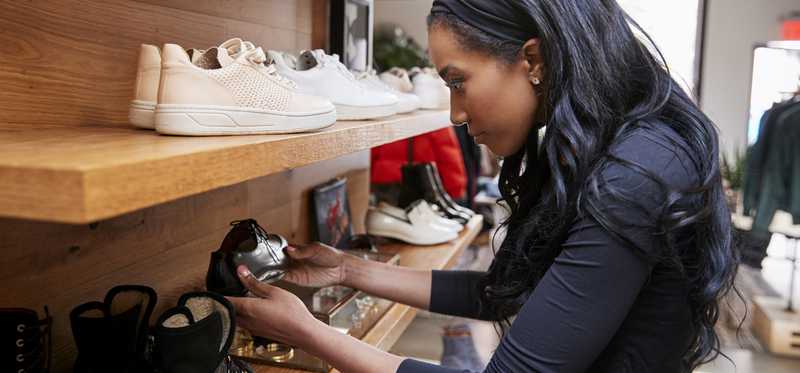 2. Payless ShoeSource
The writing had been on the wall for some time for Payless, which was at one point the nation's largest footwear chain with more than 5,000 stores.
The privately held retailer filed for bankruptcy in 2017, but a restructuring plan coupled with its closing several hundred stores failed to save the company, and in February management said it would close all of its 2,100 remaining U.S. locations with the final stores being closed in June.
Payless succumbed to the same pressures as other retailers as e-commerce competition from sites like Zappos, declining mall traffic, and an unsustainable debt burden killed the business.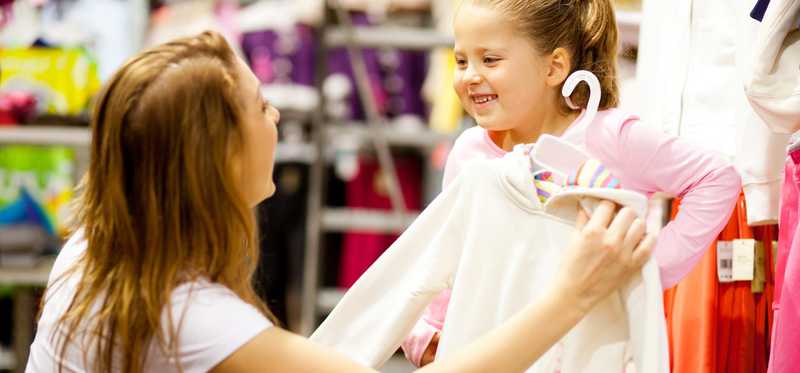 3. Gymboree
Children's apparel retailer Gymboree has also called it quits this year. The privately held chain said in January that it would close all of its stores and declare bankruptcy, following a previous bankruptcy filing in 2017 as the company was saddled with debt. Gymboree said it would close more than 800 stores as it filed for Chapter 11.
The company struggled with its debt burden and a challenging retail environment as apparel retailers face an array of competition, and the sector has been among the biggest losers from the rise of e-commerce.
In the aftermath of its store closing, Gymboree sold its intellectual property to Children's Place and Gap Inc.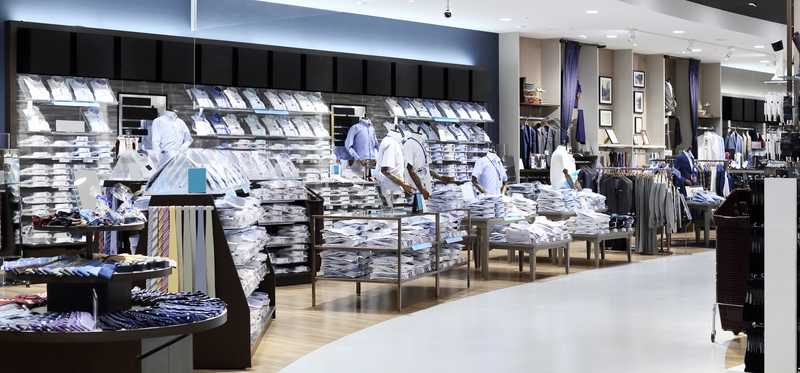 4. Lord & Taylor
Department stores have been among the biggest victims in the retail apocalypse as cavernous stores full of everything from clothes to jewelry to furniture were well suited to the analog era, but are prime targets for disruption and downsizing in the age of e-commerce.
Lord & Taylor is no exception to this trend. The subsidiary of Hudson's Bay Company has struggled for years. Earlier this year, it completed the sale of its flagship store in Midtown Manhattan to WeWork for $850 million, a sign that the company was beginning to unwind the chain, and in the first quarter, Lord & Taylor posted an abysmal comparable sales decline of 17.1%. The company has also seen comparable sales declines of 5% or worse for each of the last eight quarters.
In May, the company said it would pursue strategic alternatives for the brand, including a sale or a merger, but if Hudson's Bay is unable to find a buyer, closing down all 45 stores could be the most likely outcome as Lord & Taylor is draining much-needed cash from the company.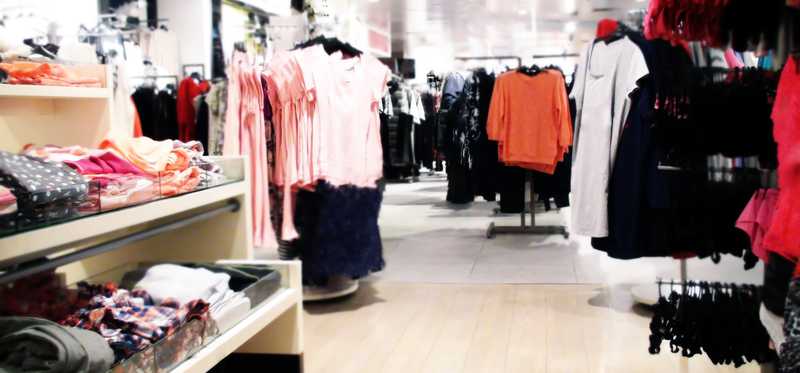 5. Stage Stores
Another department store chain struggling to stay on its feet is Stage Stores, which has nearly 800 stores but is only valued at $22 million.
Stage was just given warning by the New York Stock Exchange for being out of compliance with its standards because its stock price has fallen below $1, and the company now has six months to come up with a plan to bring it above that benchmark, which could include a reverse split.
The company sees a net loss of $65 to $60 million this year, or $2.25-$2.10 per share, and also plans to convert 85 of its department stores to Gordman's off-price stores and close 40 to 60 locations.
That plan seems to indicate that the management expects the company to last into 2020 and beyond, but investors seem to think otherwise as the stock keeps creeping closer to zero.
ALSO READ: These 12 Retailers Are Actually Opening Stores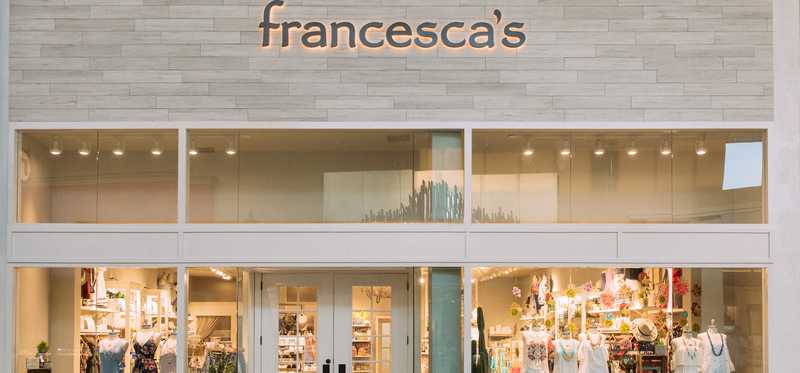 6. Francesca's Holdings
The Francesca's story has unraveled in a hurry as the boutique operator became a classic victim of overexpansion. The company was aggressively adding new stores as recently as last year even though comparable sales were tumbling, having fallen for at least nine straight quarters. Francesca's also seemed to make the mistake of betting on brick-and-mortar locations in malls, many of which are now losing traffic, instead of investing in e-commerce.
In its most recent quarter, comparable sales plunged 13%, and since then, the company has both enacted a reverse stock split to prop up its share price and seen its CFO abruptly resign, both bad signs for its long-term health.
The company announced at the beginning of the year that it was seeking strategic alternatives, such as a sale, but there's been no update since.
With Francesca's market cap now down to just $13 million from nearly $1 billion just a few years ago, investors seem to think it could be lights out for the company by the end of the year.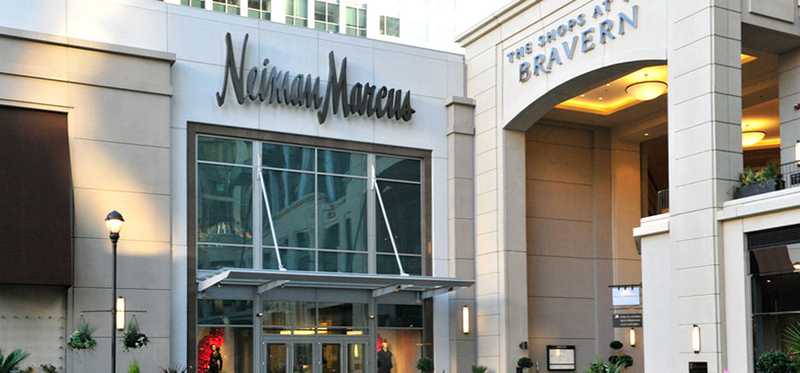 7. Neiman Marcus
Neiman Marcus, the privately held high-end department store, is in a difficult position. After two leveraged buyouts, the chain holds $4.5 billion in debt, and that has made its prospects for a turnaround difficult as the company is profitable on an operating basis, but has paid $245 million in interest expense through the first three quarters of the current fiscal year, resulting in a net loss of $88.4 million.
Meanwhile, creditors are smelling blood. Aurelius Capital Management, one of its bondholders, pushed to amend Neiman's bond covenants to make it easier to profit if the company goes bankrupt.
Meanwhile, the company's once-promising growth has fizzled out as its streak of six consecutive quarters with positive comparable sales came to an end in its most recent quarter when comps fell 1.5%.
Though the retailer has restructured its debt with a majority of its lenders to extend its maturities by three years to 2023 and 2024, if its performance doesn't improve, the company could soon be in trouble.

8. J. Crew
Another privately held, upscale clothing chain struggling with its debt burden is J. Crew, a brand that once defined the preppy look but is now flailing.
In its most recent quarter, J. Crew brand sales declined 4% to $376.1 million and comps fell 1%, and the company, which also owns the fast-growing Madewell brand, posted a net loss of $16.3 million.
However, J. Crew's main problem appears to be the $1.7 billion in debt it holds, and the $36.9 million in interest that cost it in the first quarter, flipping a profit into a loss. Meanwhile, the company finished the first quarter with just $30.2 million in cash.
In March, J. Crew again sought to restructure its debt as the company is looking to resolve loans that mature in 2021.
While the company may survive this year, it's clear that the performance of the J. Crew brand needs to improve or it needs to get debt relief.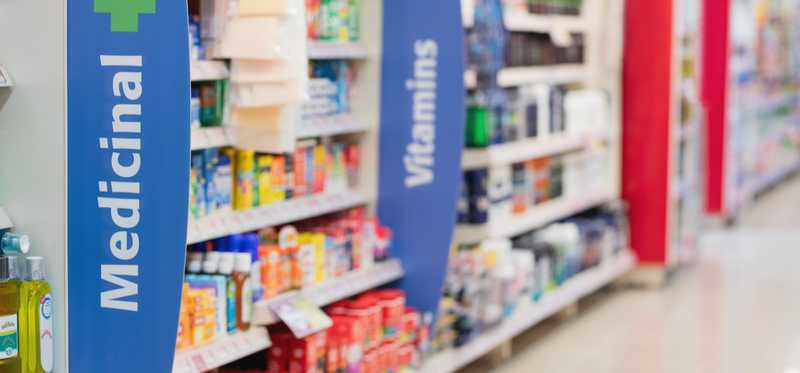 9. Rite Aid
Drugstore chains haven't escaped the threat of e-commerce either as a number of pharmacies are closing to refocus on healthcare as online pharmacies and other challenges have sapped much of the brick-and-mortar growth opportunity.
One brick-and-mortar drugstore chain that's struggling to survive is Rite Aid (NYSE: RAD). After its acquisition by Walgreen's was blocked by regulators in 2017, Rite Aid has seen its share price steadily dwindle and was even forced to do a reverse split in April to stay in compliance with the New York Stock Exchange.
In its first-quarter report, the company said it expected a net loss of $170-$220 million for the current fiscal year as it currently has $3.6 billion in debt, which cost it $58.2 million in interest expense in the first quarter.
Though Rite Aid's comparable sales have stabilized and the company recently partnered with Amazon on package pick-up, it will struggle to survive unless it can do something about its debt load.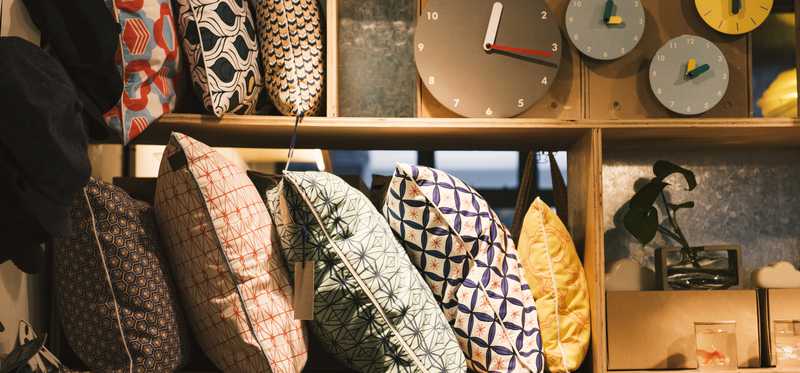 10. Pier 1 Imports
Yet another retailer that's undergone a sudden collapse this year is Pier 1 Imports, the home goods retailer that had been struggling for years, but saw its stock implode as comparable sales fell by 11% last year and former CEO Alasdair James was forced out at the end of 2018 after his turnaround plan fell flat.
Since then, the company had to do a reverse split to say in compliance with the NYSE, and the retailer is now worth just $27 million.
In its most recent quarter, comparable sales tumbled another 13.5% and the company reported a net loss of $81.7 million.
Pier 1 has less of a debt problem than many of its peers, but at this point, the company is losing money so fast that its only choice may be to borrow more money if lenders are willing to fund it.
Though it has some access to capital, including a $350 million revolving credit facility, its performance will need to improve quickly if the company is going to survive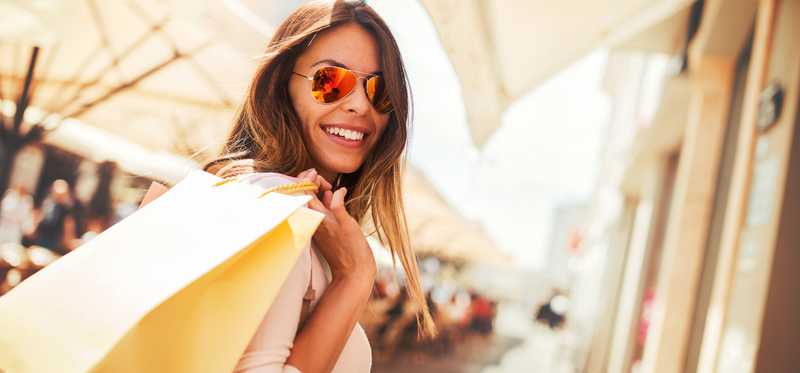 The saga continues
One thing seems clear in retail today: the upheaval is going to continue.
While some brick-and-mortar retailers have found a way to thrive in today's environment, there is a clear bifurcation going on between the winners and losers as shopping habits are changing rapidly.
If retailers are struggling today even as consumers are flush with cash, "Going out of business" signs and retail vacancies will only increase if the economy begins to falter.
With so many chains struggling in such a strong economy, it's clear that the industry is facing some of its greatest challenges ever.

John Mackey, CEO of Whole Foods Market, an Amazon subsidiary, is a member of The Motley Fool's board of directors. Jeremy Bowman owns shares of Amazon, Rite Aid, and The Children's Place. The Motley Fool owns shares of and recommends Amazon. The Motley Fool has a disclosure policy.