These 11 Restaurant Chains Are Popping Up Everywhere
By Demitrios Kalogeropoulos - Jun 10, 2019 at 7:24AM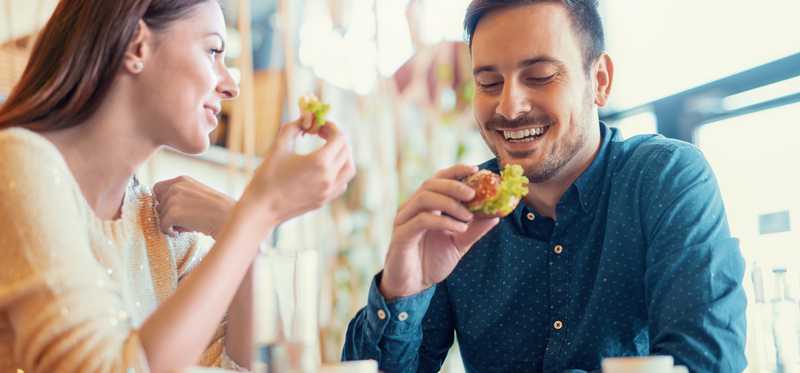 These 11 Restaurant Chains Are Popping Up Everywhere
Growing their footprints
Americans have no shortage of options for dining out. From fast food to full-service meals -- and everything in between -- away-from-home eating in the U.S. is the definition of a mature, highly competitive market. And yet some companies are finding ways to grow their restaurant footprints despite those industry challenges. Let's look at a few of these food chains that are aggressively launching new locations today.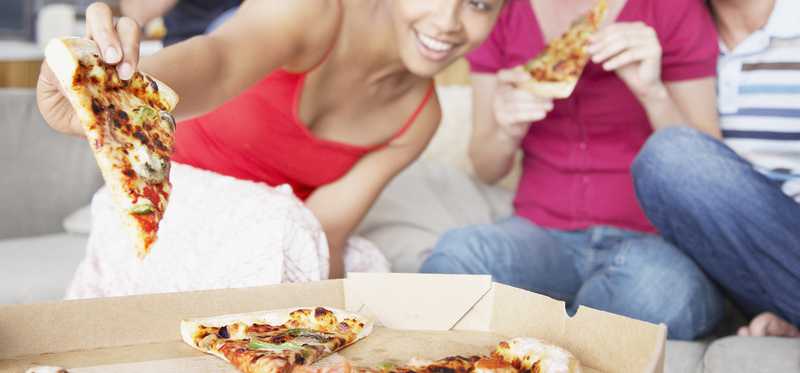 1. Domino's Pizza
It already has stores in just about every neighborhood in the country, but Domino's (NYSE: DPZ) is still finding room to expand its sales base. In fact, the company just closed out its fastest expansion year since 1988 by adding 258 locations this past year.
Domino's delivery focus allows it to keep store sizes small, which makes for efficient growth. It also helps that the chain has been winning market share for over a decade. Meanwhile, Domino's is finding that adding stores within the delivery zone of an existing location tends to boost overall sales over the long term by keeping competitors out. All these trends point to a long runway of growth for the pizza delivery leader.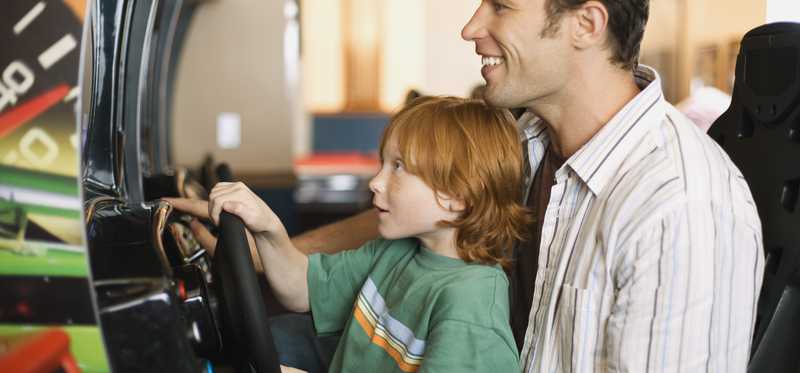 2. Dave & Buster's
Dave & Buster's (Nasdaq: PLAY) is aiming for a second straight year of record store openings in 2019, with 16 locations slated to launch by late December. The chain, which combines entertainment and food, hopes to eventually double its store base to over 250 locations over time.
That growth outlook was challenged last year when Dave & Buster's reported shrinking sales at its existing locations. However, sales trends have improved lately thanks to a slimmed-down food menu and new exclusive virtual reality arcade games. CEO Brian Jenkins and his team think that they've found a major opportunity to stand out from the crowd with these VR titles, so investors can expect to see many more such products roll out over the next year.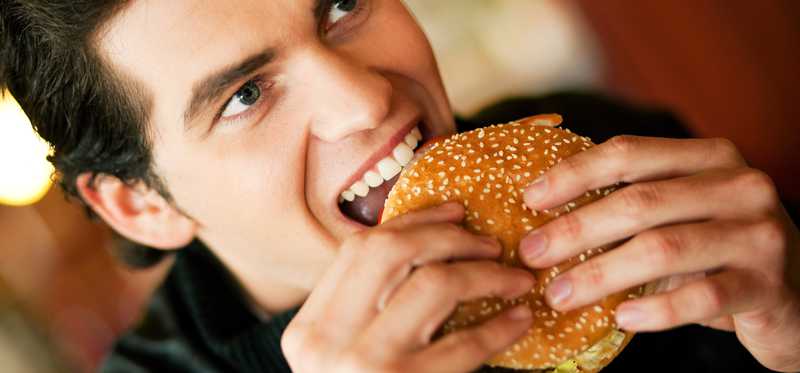 3. Shake Shack
The better burger specialist Shake Shack (NYSE: SHAK) counted just 84 locations at the end of 2015, and today that total is over 200. Investors are salivating over the potential for many more shacks dotting the landscape over the next few years, but recently the bigger story has been a resurgence of growth at its existing stores. Shake Shack just posted a return to healthy customer traffic gains after struggling for over a year.
Its earnings profile is weakening as the chain moves into areas outside of its traditional New York focus. These geographies don't have such high traffic volumes, after all. But the business can still widen its footprint, so long as it keeps wowing customers with in-demand fast food.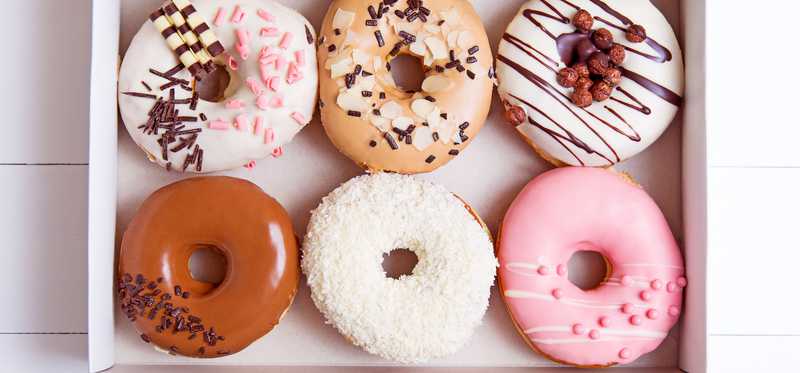 4. Dunkin' Brands
Dunkin' Brands added 278 new locations in the U.S. last year to make it one of the fastest-growing chains in the country. The donut and coffee specialist is aiming to launch between 200 and 250 stores in each of the next three years, too.
Most of that growth will come in areas outside of Dunkin's traditional strong-hold in the Northeastern U.S., meaning it will go up against much better-established rivals like McDonald's (NYSE: MCD) and Starbucks (Nasdaq: SBUX). But the chain believes its bulked-up breakfast menu, and its recent addition of premium coffee drinks, will help it find its own place among those restaurant titans.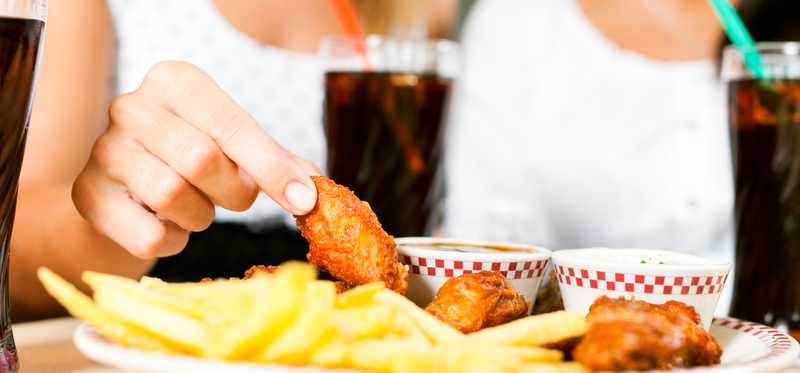 5. Wingstop
Wingstop (Nasdaq: WING) added just under 100 locations to its restaurant base last year and crossed the 1,100 unit mark. The Texas-based wing specialist, which focuses on takeout orders, has been hitting new highs as it continues to impress investors with fast growth and rising profitability. It hasn't hurt that chicken wing costs are near multi-year lows these days.
Wingstop has plenty of competition, though, including by better-capitalized rivals like McDonald's. Yet winning in the home delivery channel could allow the chain to eventually reach 2,500 locations around the country to represent a 135% increase from today's base.
ALSO READ: Is It Too Early to Invest in Food Delivery Companies?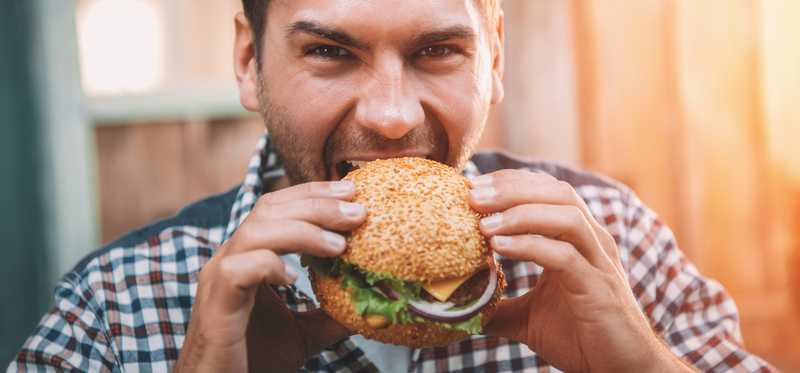 6. Jack in the Box
Shareholders in San Diego-based Jack in the Box (Nasdaq: JACK) haven't been impressed with the chain's recent performance. Sluggish sales growth and high debt payments don't make for a strong earnings profile, after all.
Still, the chain recently notched its second straight quarter of improving sales trends thanks to robust demand for its value food bundles. It currently operates over 2,200 locations across 21 states but aims to add between 25 and 30 new restaurants to the footprint in 2019. Faster growth than that won't be likely until Jack in the Box demonstrates that it can win market share in a competitive industry.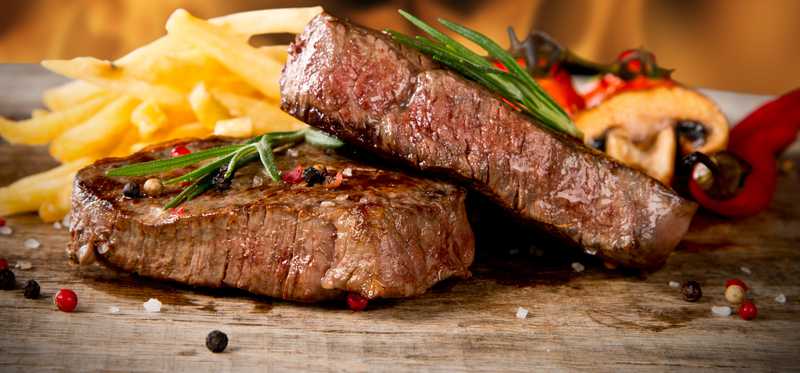 7. Texas Roadhouse
Higher customer traffic helped the chain boost sales by 10% last year, but Texas Roadhouse (Nasdaq:TXRH) executives believe they've got a long runway for growth beyond the current $2.4 billion annual revenue haul. That's why the chain is planning to add between 25 and 30 new full-service dining locations in 2019, with roughly four of that total coming from its Bubba's franchise.
Profitability is falling lately due to soaring labor costs, and so investors will be watching that trend for signs of stabilization this year. Customer traffic remains healthy, though, and that suggests the earnings pinch might be short-lived.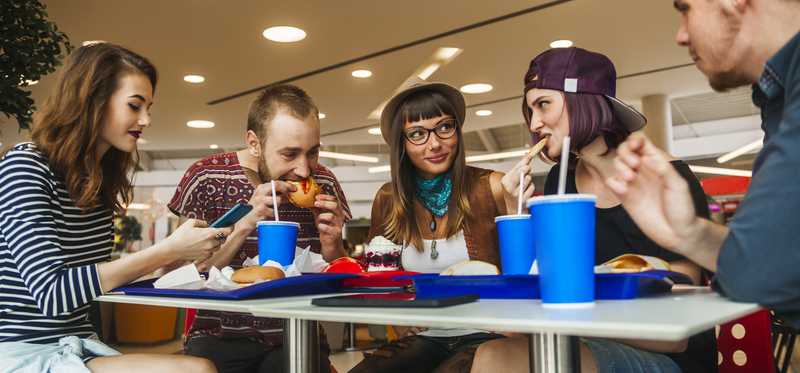 8. Burger King
Burger King, which is owned by the conglomerate Restaurant Brands International (NYSE: QSR), is still in growth mode despite having nearly 8,000 locations across the country. The company believes the burger segment of the fast-food industry will grow at about a 5% annual rate between now and 2023, and those gains should support many more locations. They launched 100 new Burger King restaurants in the U.S. last year, compared to 70 in the prior year, and have plans for even faster growth in 2019. The international opportunity is far larger, with places like China, Russia, and Brazil each seeing over 100 new store launches each year.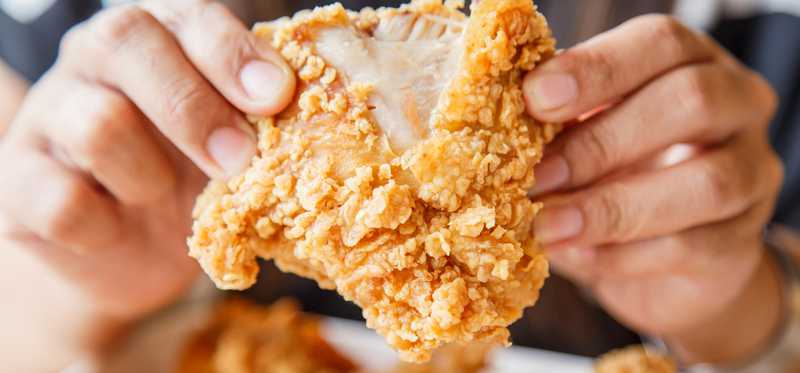 9. Popeyes
Restaurants that specialize in chicken products are enjoying faster growth right now, in part because that industry niche isn't as crowded as the burger and pizza segments. That helps explain why you might be seeing more Popeyes stores around lately. The chain added 135 locations to its store base last year.
Restaurant Brands International revealed in a recent presentation to investors that consumers view inconvenient locations as the main roadblock to higher sales. That's why they're planning to accelerate new Popeyes store openings again in 2019 after having sped up in each of the last three fiscal years.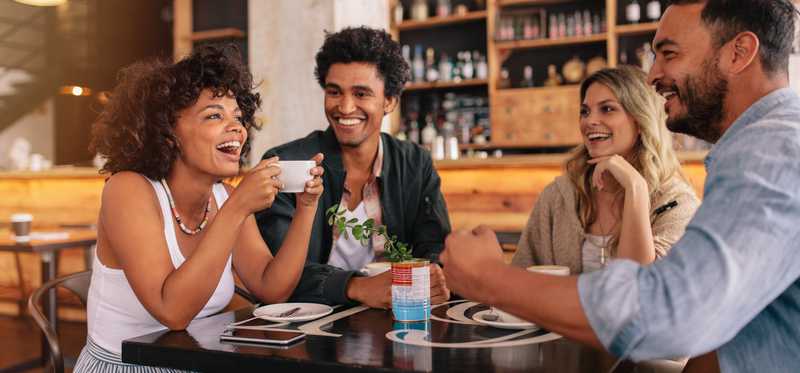 10. Starbucks
"Disciplined growth" is what Starbucks' management is promising investors these days, given that the chain already operates nearly 9,000 locations in the country. That number increased by 400 in just the past full fiscal year, though, and there's every reason to expect the coffee titan to continue its aggressive expansion pace.
Starbucks won't be targeting dense metropolitan areas as much as it has in the past, choosing instead to lean on drive-thru and delivery capabilities to allow for cheaper launches in less densely-populated areas. The key to success here is a constantly shifting lineup of products that wows caffeine fans.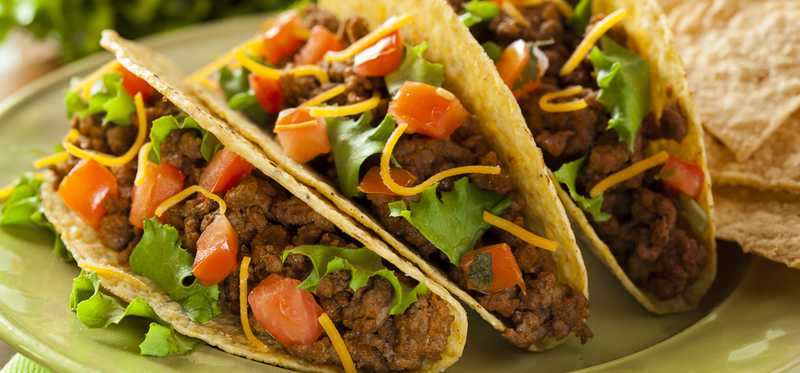 11. Del Taco
With nearly 600 locations, concentrated on the West Coast, Del Taco (Nasdaq: TACO) qualifies as the second-largest Mexican fast-food restaurant, behind Taco Bell. Investors aren't yet confident that the chain has what it takes to eventually challenge the market leader though, especially given that management is projecting just modest sales and profit growth this year.
Still, Del Taco is methodically adding to its sales base and is on track to add about 25 locations in 2019. As these new stores demonstrate healthy returns, the company will accrue more cash that management can direct towards expanding beyond their current West Coast focus.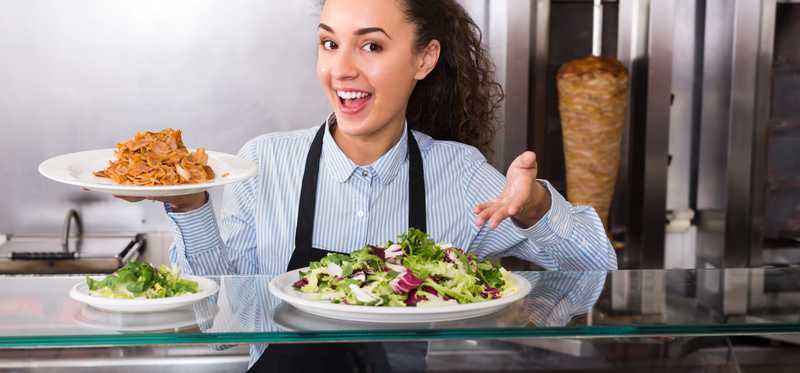 Growth equals success?
Robust store growth is just one metric investors can use to judge the health of a restaurant concept. But, together with trends like rising customer traffic and improving profitability, an expanding sales base can be a strong clue that you've found a restaurant stock that has what it takes to thrive in a brutally competitive industry.
Demitrios Kalogeropoulos owns shares of McDonald's and Starbucks. The Motley Fool owns shares of and recommends Starbucks and Texas Roadhouse. The Motley Fool has the following options: short October 2019 $82 calls on Restaurant Brands International. The Motley Fool recommends Dave & Buster's Entertainment. The Motley Fool has a disclosure policy.
Premium Investing Services
Invest better with The Motley Fool. Get stock recommendations, portfolio guidance, and more from The Motley Fool's premium services.