These 12 Retailers Are Actually Opening Stores
By Leo Sun - May 15, 2019 at 7:46AM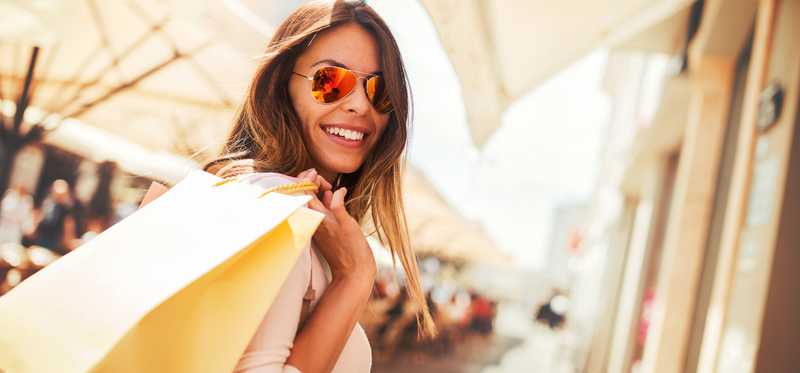 These 12 Retailers Are Actually Opening Stores
The "retail apocalypse" is overrated
American retailers could close over 6,200 stores this year due to sluggish brick-and-mortar traffic, competition from e-tailers, and shifting consumer tastes. However, not all retailers are struggling in this so-called "retail apocalypse." Let's take a look at a dozen retailers that are bucking the downturn and opening new stores.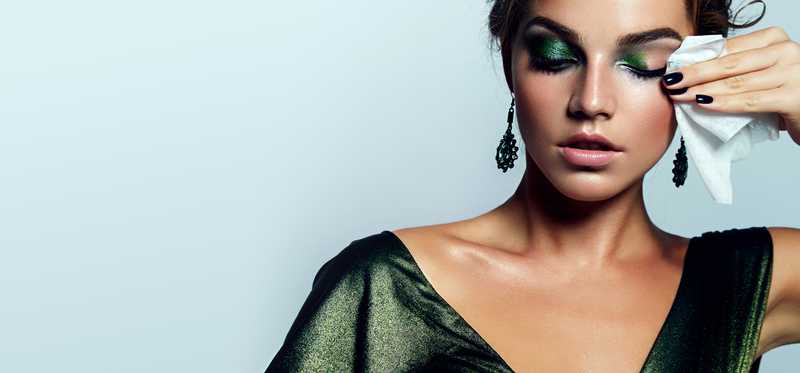 1. Ulta Beauty
Ulta Beauty (NASDAQ:ULTA) carved out a high-growth niche in the beauty products market with its unique brands, in-store salon services, and expanding loyalty program -- which grew 14% to 31.8 million active members in 2018. Piper Jaffray's latest "Taking Stock with Teens" survey, which polled 8,000 U.S. teens about their favorite brands, also ranked Ulta as their top beauty destination with a 33% mindshare.
Ulta finished 2018 with 1,174 stores across the U.S., and plans to open about 80 new stores in 2019. It expects its comparable store sales to rise 6%-7% for the full year, its operating margin to expand, and for its e-commerce sales to rise 20%-30% annually.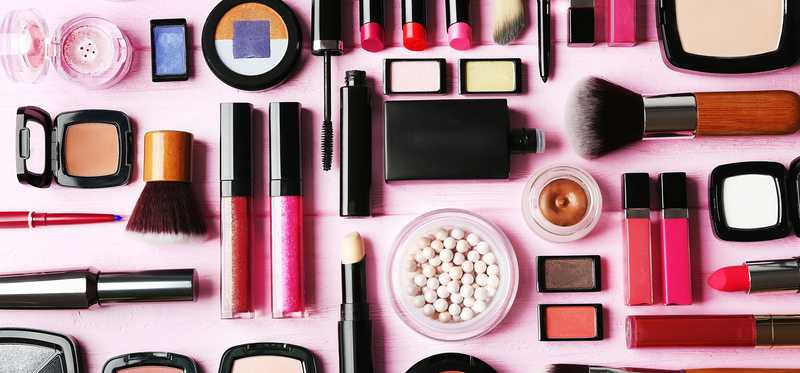 2. Sephora
Ulta's main rival in the U.S. is Sephora, the core growth engine of LVMH's (NASDAQOTH:LVMUY) specialty retail unit. The cosmetics retailer opened 1,000 new stores and expanded into 11 new countries between 2011 and 2018, and currently operates 2,500 stores across 34 countries.
In the U.S., Sephora operates over 460 standalone stores and about 660 stores inside J.C. Penney (NYSE:JCP). To gradually reduce its dependence on J.C. Penney and widen its moat against Ulta, Sephora plans to open 35 new standalone stores across 32 major cities this year. It's also expanding its loyalty program and offering more in-store makeovers, beauty classes, and events to lock in shoppers.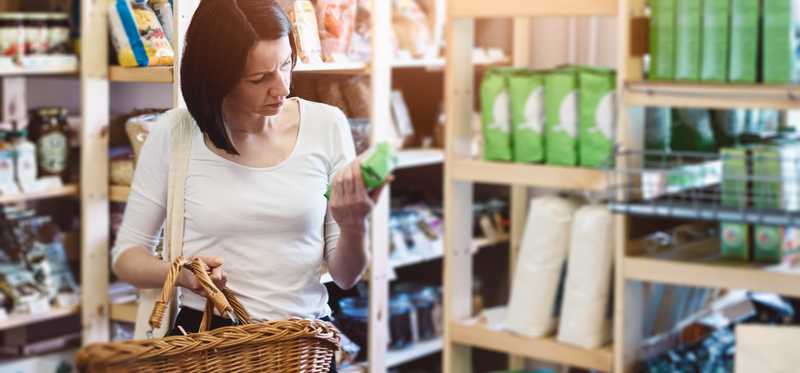 3. The TJX Companies
TJX (NYSE:TJX), the parent company of TJ Maxx, Marshalls, HomeGoods, HomeSense, and Sierra Trading Post countered Amazon (NASDAQ:AMZN) and Walmart (NYSE:WMT) by selling products at even lower prices.
TJX accomplishes this by buying inventories from struggling retailers at steep discounts in over 100 countries, then frequently rotates the off-price products to lure shoppers back to its brick-and-mortar stores for bottom-fishing treasure hunts.
TJX opened 236 new stores in 2018, boosting its total store count to 4,306. In 2019, it plans to open about 60 new Marmaxx (Marshalls and TJ Maxx) stores, 65 new HomeGoods stores, 15 new HomeSense Stores, 10 new Sierra stores, and 30 new stores in Canada. Its TJX International unit also plans to open about 40 new stores in Europe and 10 new locations in Australia.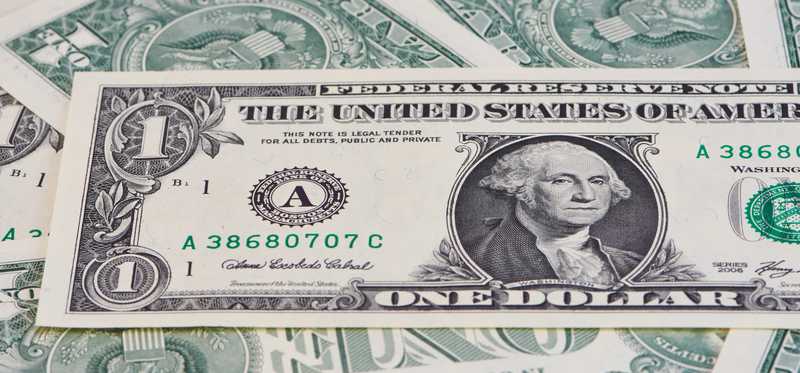 4. Dollar Tree
Dollar Tree (NASDAQ:DLTR) is a "true" dollar store that sells everything for a dollar. In 2015, it acquired Family Dollar, which sells products at slightly higher prices. That acquisition caused headaches as Family Dollar's weaker growth offset Dollar Tree's gains.
However, Family Dollar's growth stabilized in recent quarters as it shuttered weaker stores and renovated more promising locations. The company claims that those newly renovated locations are now generating more than 10% comps growth. It also re-bannered some Family Dollar stores as Dollar Tree stores.
Dollar Tree finished 2018 with 15,237 stores in the U.S. and Canada at the end of 2018. It plans to close up to 390 stores in 2019, but it also plans to open 350 new Dollar Trees, 200 new Family Dollars, and re-banner about 200 Family Dollar stores as Dollar Trees.
ALSO READ: Dollar Tree Is Finally Ready to Break the Buck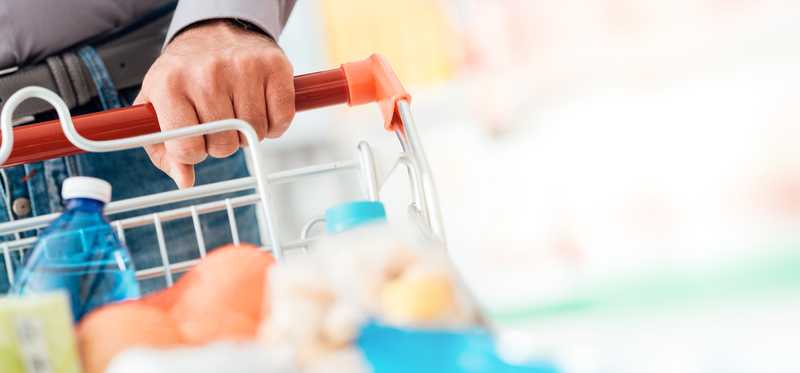 5. Dollar General
Dollar General (NYSE: DG) isn't a true dollar store like Dollar Tree. The company opens most of its stores in rural areas that are underserved by big discount retailers, and its same-store sales rose for the 29th straight year in 2018.
In 2018, Dollar General opened 900 new stores, remodeled 1,050 locations, and relocated 115 stores to finish the year with 15,730 locations. In 2019, it plans to open 975 new stores, remodel 1,000 mature stores, and relocate 100 more locations. That gives it a significantly larger brick-and-mortar footprint than Walmart, which operates just over 5,300 stores in the U.S.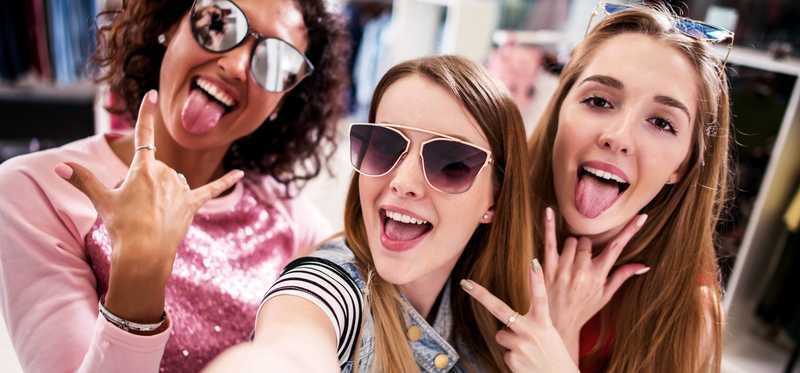 6. Five Below
Five Below (NASDAQ:FIVE) applied the discount store model to "fun" products -- like toys, candy, accessories, electronics, and decorations -- which all cost $5 and less. Its comps growth remained steady, rising 2.9% in 2018, as it opened 125 new stores and finished the year with 750 stores across 35 states.
The company plans to open 145-150 new stores in 2019, and it has a long-term target of opening 2,500 stores. Five Below could accomplish that goal for three reasons -- its stores promote treasure hunts and impulse purchases, it targets younger cash-strapped shoppers, and its products generally cost less than Amazon's.

7. Walmart
Walmart countered Amazon by turning its brick-and-mortar stores into fulfillment centers and pickup points for online orders. It also matched Amazon's prices and shipping options and expanded its e-commerce platform by acquiring other e-tailers.
Walmart's total U.S. comps rose 3.6% last year, as it expanded its grocery pickup to over 2,100 locations and its delivery options to almost 800 stores. That represents over half of its 5,355 stores (including Sam's Club) across the U.S.
Walmart's total number of Supercenters rose from 3,561 in 2018 to 3,570 in 2019, and its number of Neighborhood Markets and smaller format stores rose from 800 to 813. Walmart will likely open few more stores throughout fiscal 2020, but its pace could decelerate as it focuses on expanding its digital ecosystem -- which generated 40% sales growth last year.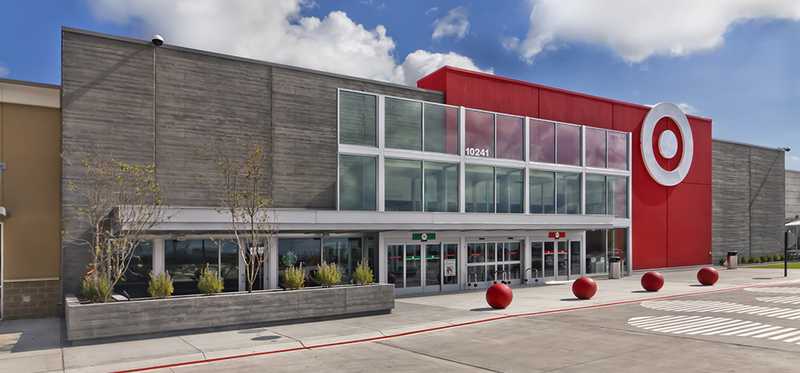 8. Target
Like Walmart, Target (NYSE:TGT) is countering Amazon by using its stores as fulfillment centers and pickup points for online orders. Last quarter, Target stated that its stores fulfilled nearly three-quarters of its digital sales and that its total digital comps rose 31%.
Target's total comps rose 5% for the full year -- marking the retailer's strongest growth since 2005. It attributed that acceleration to several factors: the long-term remodeling of its stores with new technology and fixtures, the introduction of smaller-format stores for urban areas, improvements to its app and loyalty programs, and the expansion of its e-commerce ecosystem.
Target's total store count rose from 1,822 in 2017 to 1,844 in 2018. It plans to open approximately 30 new stores annually over the "next few years."
ALSO READ: Target's Latest Move Puts Pressure on Walmart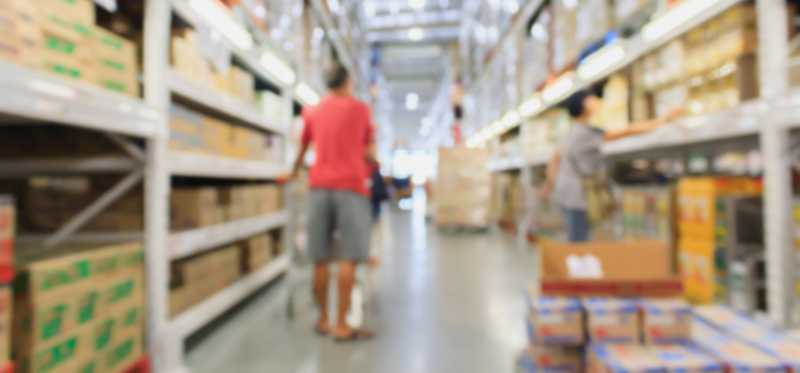 9. Costco Wholesale
Costco's (NASDAQ:COST) warehouse club model, which locks in shoppers with subscriptions and sells large quantities of products at low prices, gives it a wide moat against Amazon.
Its adjusted comps (excluding fuel, forex, and accounting changes) rose 7% in the first half of 2019, with 7.6% growth in the U.S., 5.7% growth in Canada, and 5.3% growth in international markets. Its total e-commerce sales surged 25.8% during that period.
Costco finished 2018 with 762 warehouses, including 527 locations in the U.S. and Puerto Rico. It plans to open 23 new warehouses in 2019, and already added eight new locations in the first half of the year. It also plans to open its first store in China later this year.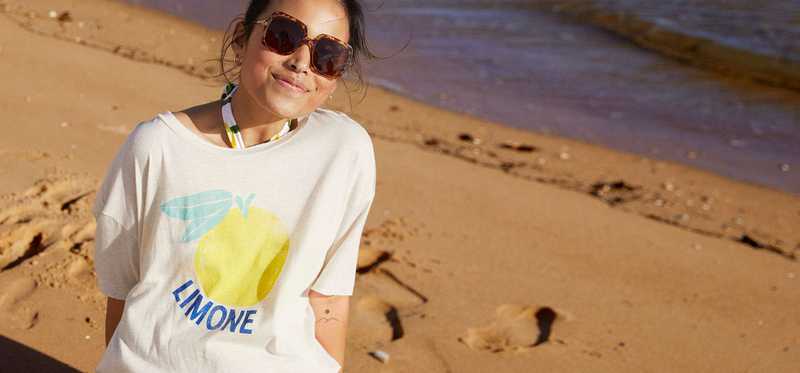 10. American Eagle Outfitters
American Eagle Outfitters' (NYSE:AEO) total store count rose from 1,047 in 2017 to 1,055 in 2018. It expects that figure to rise to 1,072-1,092 locations by the end of 2019.
AEO expects most of that growth to come from Aerie, its smaller lingerie and activewear brand which challenged L Brands' (NYSE:LB) Victoria's Secret with its body-positive ad campaigns featuring models of all shapes and sizes.
It expects to open 35-40 new Aerie standalone stores in 2019 while closing five to 10 locations. As for its namesake brand, American Eagle plans to open 15-20 locations while shuttering 10-15 stores. The company has generated positive comps growth for 16 straight quarters -- making it one of the "best in breed" plays in retail apparel.

11. Lululemon Athletica
Another "best in breed" player in retail apparel is lululemon athletica (NASDAQ:LULU), the yoga and athleisure apparel retailer which posted a consistent streak of double-digit comps and revenue growth over the past year.
Lululemon's growth was impressive, since it dealt with poor design choices, soft e-commerce sales, and the abrupt resignation of its CEO in the past two years. However, Lululemon turned things around by improving its product selection, expanding its digital ecosystem, promoting its brand through community events (like free yoga classes), and focusing on higher-growth markets like China and Europe.
Lululemon's total store count rose from 404 in 2017 to 440 in 2018. It plans to open 40 to 50 new company-operated stores in 2019, including 25-30 new international locations. It also expects its gross margin to expand "modestly" -- indicating that it isn't relying on markdowns to boost sales.
ALSO READ: Is Lululemon Athletica a Buy for 2019?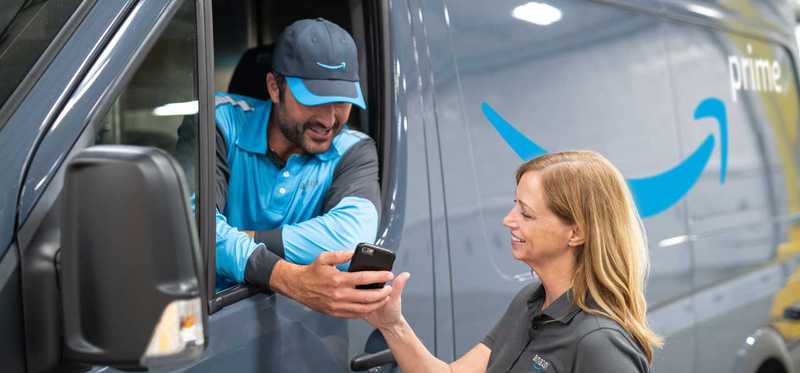 12. Amazon
Amazon is usually considered an online retailer, but its acquisition of Whole Foods and the introduction of its Amazon Go cashierless stores, physical bookstores, and 4-star stores also makes it a brick-and-mortar challenger.
Amazon finished 2018 with 475 Whole Foods stores, and it reportedly plans to open an unspecified number of new locations in 2019 to expand its online grocery services to more cities. It also plans to open 3,000 Amazon Go stores nationwide by 2021. These efforts will weigh down Amazon's margins, but they'll help it expand its Prime ecosystem and cause big headaches for traditional supermarkets.

John Mackey, CEO of Whole Foods Market, an Amazon subsidiary, is a member of The Motley Fool's board of directors. Leo Sun owns shares of Amazon and LVMH Moet Hennessy L.V. (ADR). The Motley Fool owns shares of and recommends Amazon and Lululemon Athletica. The Motley Fool recommends Costco Wholesale, Five Below, The TJX Companies, and Ulta Beauty. The Motley Fool has a disclosure policy.

Premium Investing Services
Invest better with The Motley Fool. Get stock recommendations, portfolio guidance, and more from The Motley Fool's premium services.