Thinking About Selling Your Home? Make Sure You Do These 30 Things First
By Christy Bieber - Aug 19, 2019 at 7:35AM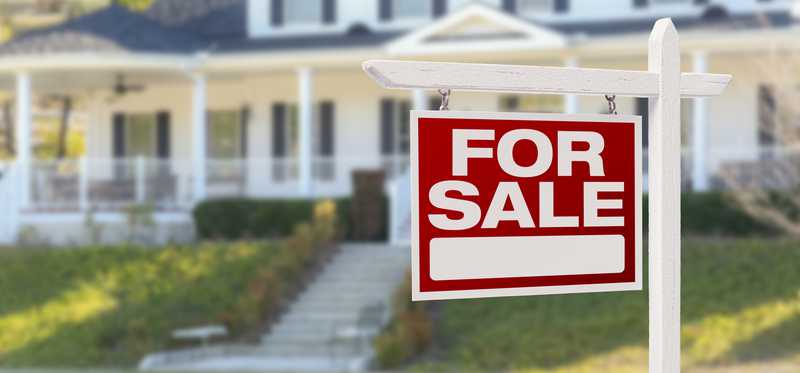 Thinking About Selling Your Home? Make Sure You Do These 30 Things First
Turn your home into a buyer's dream
For most people, their home is one of their most valuable assets. So when it comes time to sell this asset, it's important you do everything you can to get top-dollar.
Figuring out where to start when it comes to making your home attractive to buyers can be a challenge. Fortunately, we've got some tips that are sure to turn your house into a home that any buyer would love to own. 
We've also got some advice on other items that need to be on your to-do list to make sure you're really ready to sell.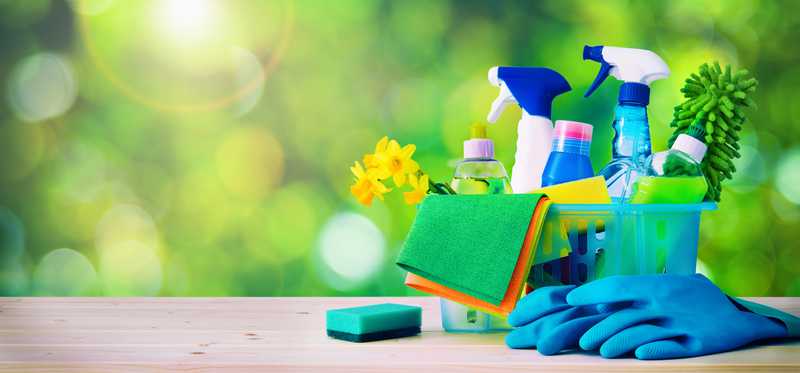 1. Do a deep clean
No one wants to buy a dirty home, and even a little bit of mess can be a big turnoff to buyers. So get out the cleaning supplies and scour every inch of your home from the floors to the grout in your shower. 
A clean home will look and smell better, and will be a lot more attractive to anyone who comes to check out your abode.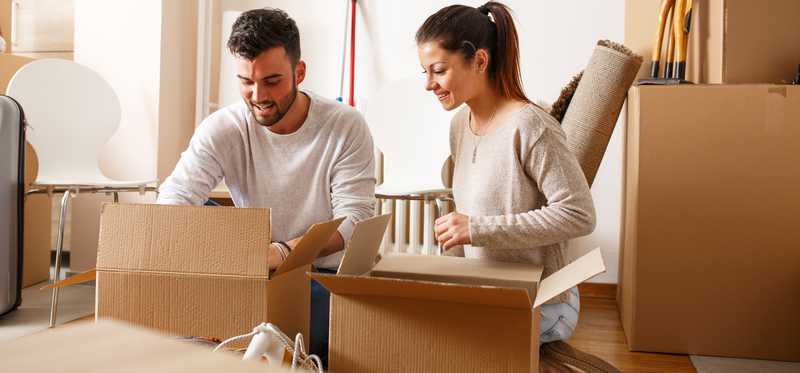 2. Clear out the clutter
Most people have acquired a ton of stuff. Unfortunately, all this stuff can make it hard for buyers to see your home's value. And that's not just boxes in the basement or old holiday decor in the attic either. If you have a lot of things on your counters or a lot of trinkets around your home, this can also make your home less appealing. 
To solve this problem, box up as much as you can and pack it away. It may even be worth renting a storage facility to get this stuff out of your house and away from the view of potential buyers.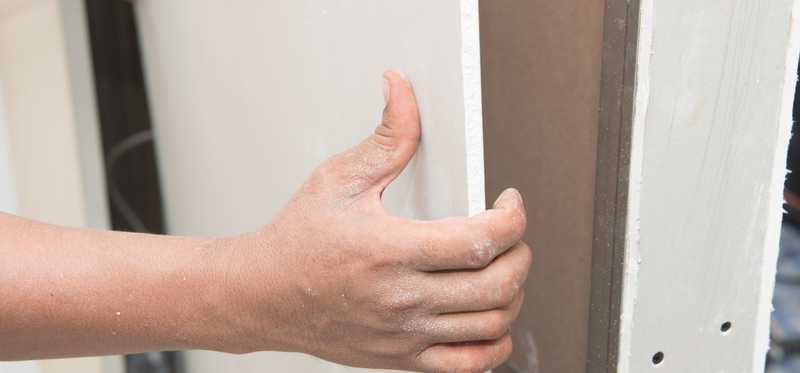 3. Take care of deferred maintenance
You probably have home repair tasks you've put off, such as fixing a leaky faucet or getting rid of those scuffs in the wall from where your kids kick their shoes off.
Now is the time to take care of all that before the little problems around your home make potential buyers wary of what big problems could be lurking. 
You can tackle many minor repairs yourself if you're handy, or bring in a professional for a day or two to get everything done that's been on your to-do list. 
ALSO READ: Our No. 1 Tip to Get a New Buyer Into Your House Faster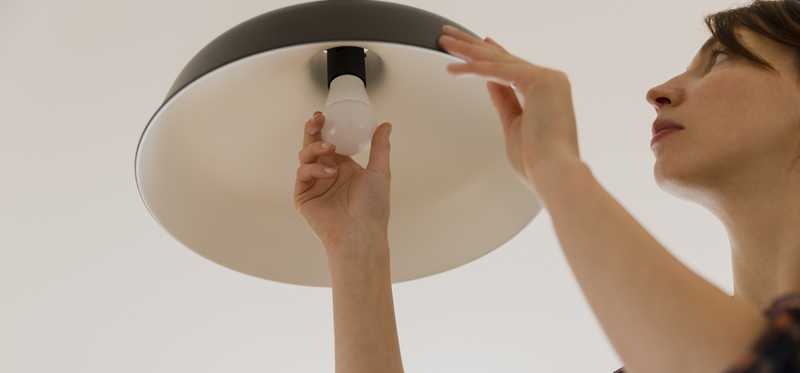 4. Brighten up the place
Buyers like to see light, and bright homes tend to photograph much better for real estate listings.
To make sure your home doesn't send buyers scurrying away for fear of the dark, put bright bulbs in all your fixtures. And turn the lights on before open houses so buyers get a clear view of how bright your rooms can really be.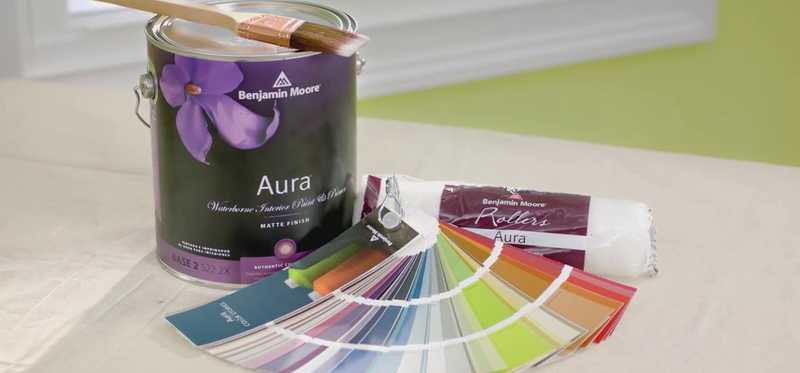 5. Consider a coat of paint
Neutral paint colors can make all the difference when it comes to appealing to buyers. After all, no one wants to have to move in and immediately paint over all your crazy color choices. 
Zillow's analysis of home colors actually found a red kitchen could knock more than $2,000 off the sale price of your home in 2018 while a black or charcoal gray front door could add a shocking $6,271 to the price tag. 
Paint is cheap, so if you can make your home worth more with a coat, break out the brushes.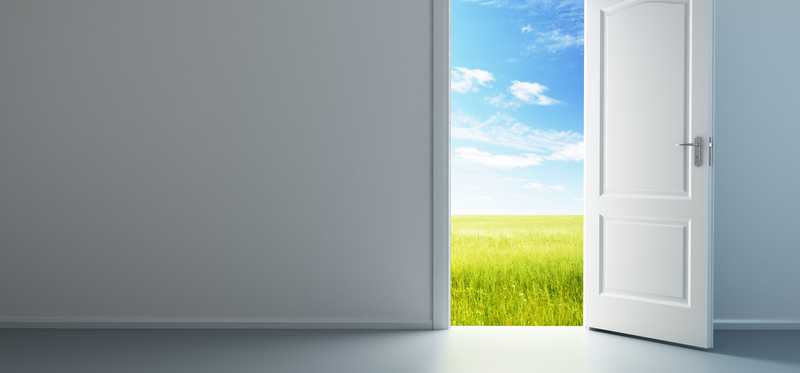 6. Get your doors in good shape
The first thing people will do when they get to your house is open your front door. So make sure you have a nice handle that matches the look of your home and that doesn't stick.
While you're at it, check all the door handles to ensure they open and close with ease so buyers don't face frustration when moving about your space. And get out the WD-40 if anything squeaks, as you'd be surprised how much of a turnoff a creaky door can be.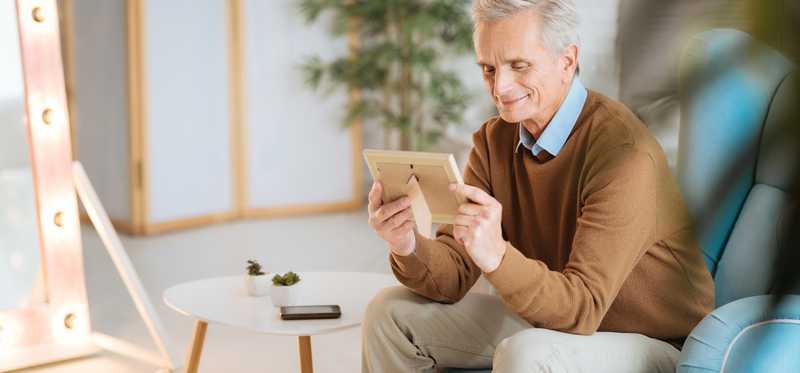 7. Put the family photos away
Buyers need to visualize themselves in your space, not admire that cute first birthday shot or the amazing views from your family's last ski vacation. 
Putting away pictures helps to depersonalize your home so buyers can more easily see themselves living there instead of viewing the house as a stranger's home they're visiting.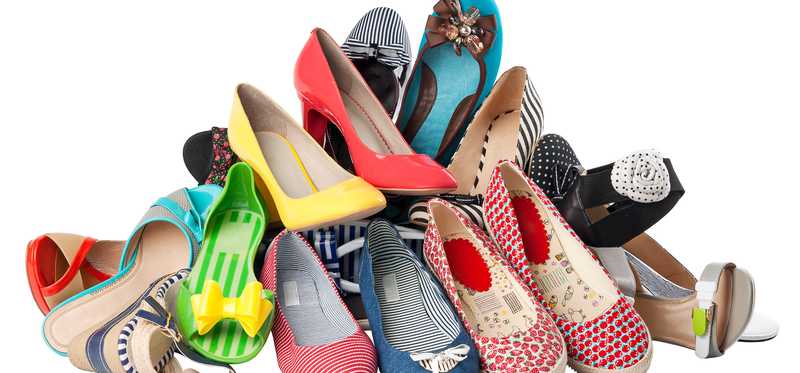 8. Organize your closets and cabinets
Discerning (or nosy) buyers often open every cabinet door, closet, and medicine cabinet in your home. 
If these spaces are overcrowded, this is likely to make potential purchasers concerned about where they'll store their own stuff. But if your closets are the vision of perfect organization that would make Marie Kondo proud, those same buyers are likely to imagine a move to your home will finally help them get organized as well. 
Try removing some of your stuff to make sure the closets and cabinets look spacious. Investing in some pretty organizers can make a surprising amount of difference in how buyers view your space as well.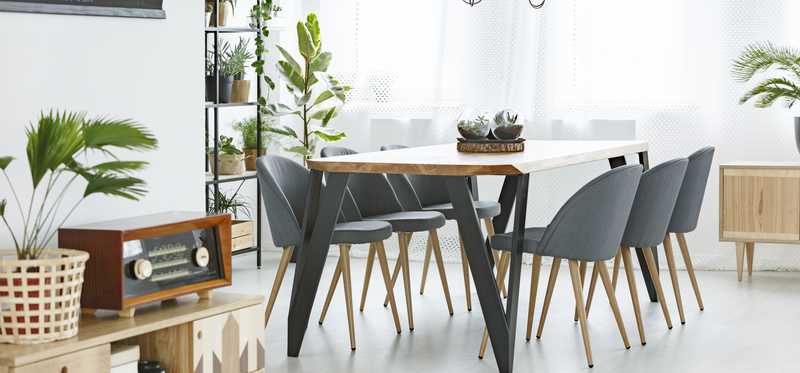 9. Get rid of multi-purpose rooms
Many home buyers are really bad at visualizing what rooms should be. So don't make them guess. If you have a dining room that doubles as an office, pick one or the other and commit the room to one purpose. 
When buyers know exactly what to do with every room, it helps them picture themselves enjoying nice meals in that dining room or reading a book in the cozy office nook.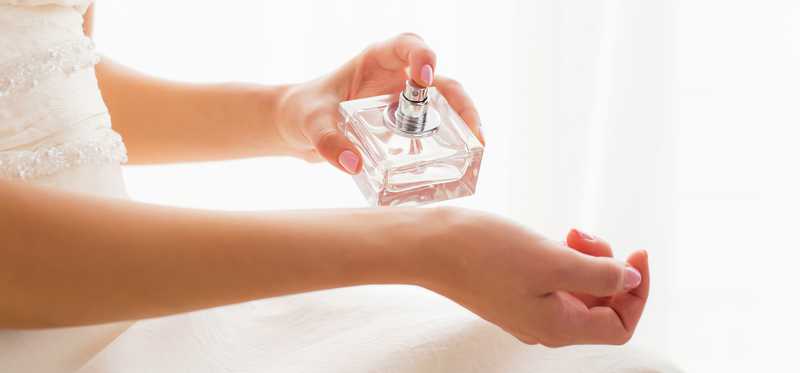 10. Deodorize your home
Almost every home has some kind of distinct smell to it. You'll want your home to have a good one. Buyers don't like musty abodes or places that smell like cooking odors or pets. So make sure your home has a scent to be proud of.
It's a good idea to invite a few guests over to see what they smell since you may no longer notice the eau de dog your home has taken on. If your friends notice an odd odor, take steps to correct it, such as cleaning and using odor removers.
You may also want to bake some cookies, or at least boil a pot of water with vanilla, before open houses or buyer tours so your home smells as inviting as possible.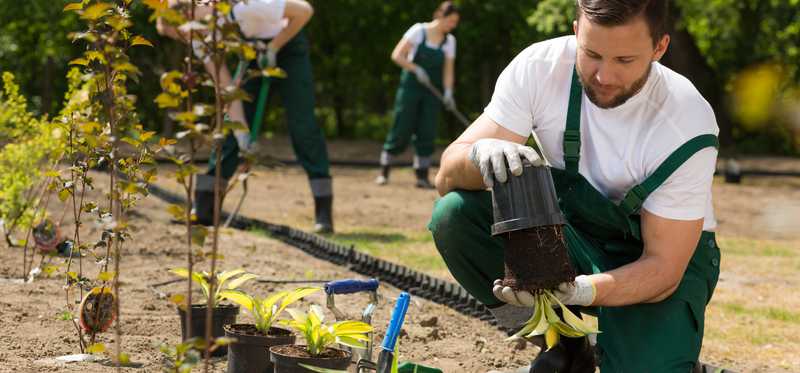 11. Upgrade your curb appeal
Some buyers won't even make it inside your home if the outside doesn't look nice. So check out your landscaping. Look for overgrown shrubs, weeds, or other unsightly details and take care of the problem ASAP.
You'll also want to keep your lawn carefully mowed, your walkway swept or shoveled, and your gutters clear of leaves. And consider planting a few colorful flowers or getting some flower pots to make your home look even more inviting. 
ALSO READ: Selling Your Home: These Seven Renovations Offer the Best Bang for Your Buck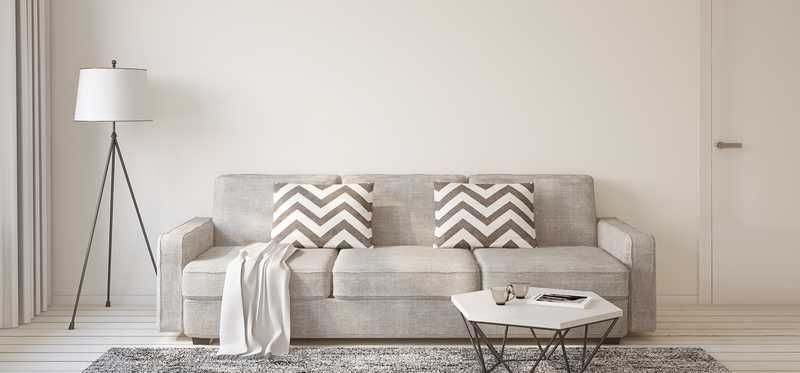 12. Scale down your decor
If you have lots of furniture -- or a few big pieces -- this can make your home look smaller and obscure details that buyers should see, such as that beautiful fireplace.
You want enough furniture to define the purpose of each room, but not so much that your pieces take the buyer's attention away from the bones of the home. Consider removing some of your items so that your space speaks for itself and your rooms feel more spacious.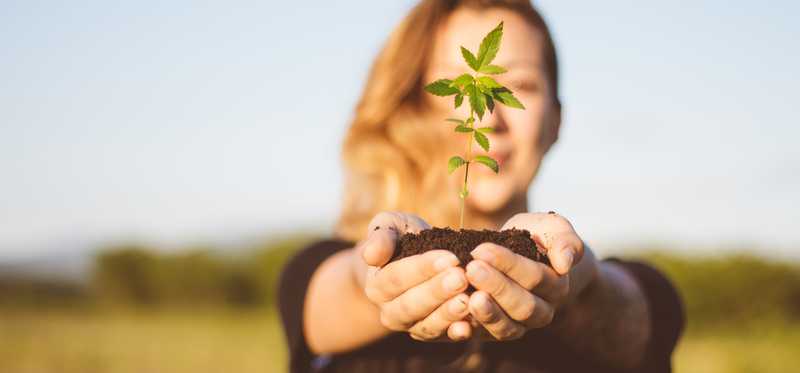 13. Invite the outside in
Plants don't just improve the look of your outdoor space. Some green plants and flowers inside can make your home look and smell nicer. 
Consider investing in a few house plants and a nice bouquet for the kitchen or foyer table. Just be sure to skip the silk plants that tend to gather dust and make your house look dated, as these can be a big turnoff. 

14. Do some low-budget updating
It often makes little sense to do major upgrades to your home because you don't know exactly what potential buyers will want. 
But affordable and quick updates can change the entire look of a room and help your house appeal to buyers who don't want to have to remodel immediately. 
Low-budget updates could include things like switching out dated brass fixtures for new ones or getting rid of stained carpet. If it costs a few hundred dollars to make a change, but the minor upgrade makes your home look much newer, your quick-fix remodel could add thousands to the price of your home.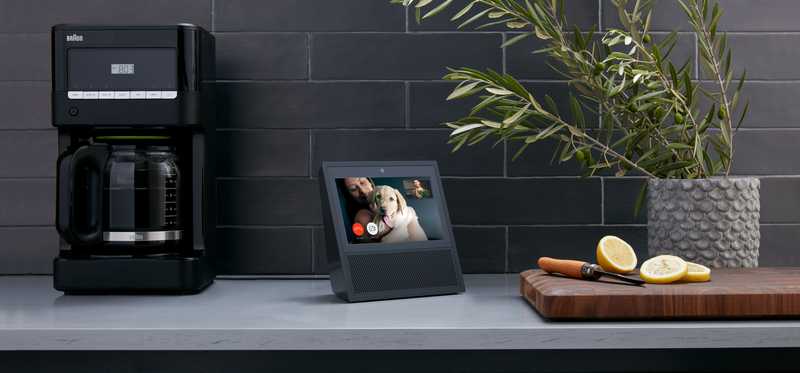 15. Add some strategic staging
You want to paint a picture for buyers of a dream life in your home, so consider staging a few vignettes. Magazines do this all the time when trying to sell furniture, and if it works for them, it can work for your home too. 
Some lush towels and a few scented candles in the bathroom, for example, could make buyers envision luxurious long soaks in a spa-like atmosphere... even if the reality is they'll never actually fill up the tub.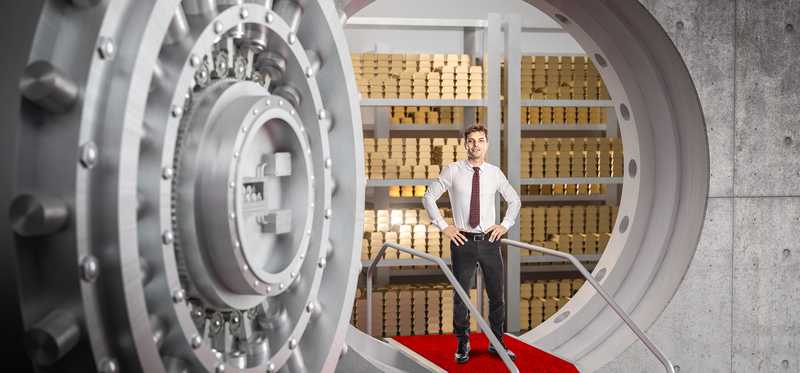 16. Stash your cash and other valuables
You're going to have to open your house to a whole bunch of strangers when you try to sell it. You can't watch every visitor to your home, so don't put your valuables at risk.
If you have cash, jewelry, silver, or other items of value in your house, make sure to relocate those to a safe place when you're getting your house ready to sell. A family member's home or a safe deposit box at your bank could be a good place to stash items you want to make sure don't get stolen.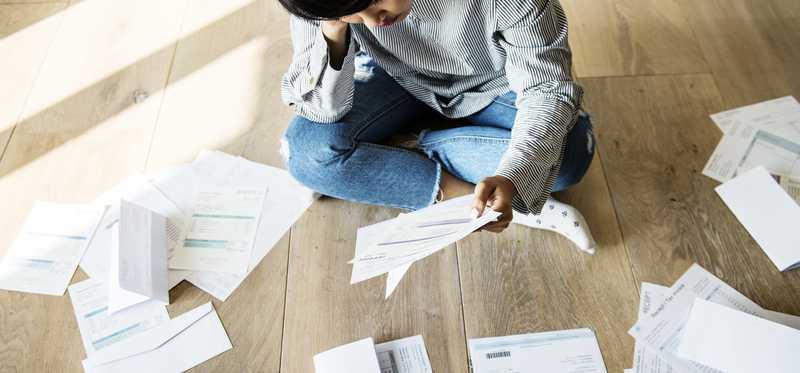 17. Assemble some key documents
If you have warranties for appliances, manuals for the items in your home, and receipts for upgrades and maintenance, all of this can be very appealing to buyers. Gather these documents together in a binder and put them out on the table during open houses. 
Buyers who peruse your book will learn more about how you've kept up the house and will also be reassured that when they move in they won't be totally clueless about how to program that thermostat or change the fridge filter. 
If your house has very low bills -- say because you've installed solar power -- showing off your electric bills from recent months could also be a key selling point that makes the home much more attractive to would-be buyers.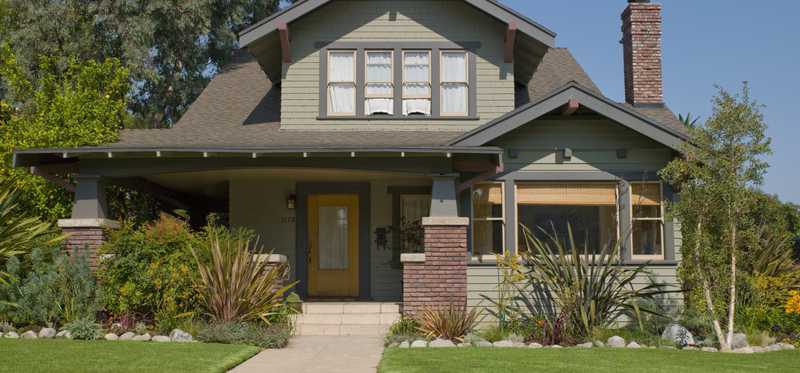 18. Have your deed restrictions ready
Some buyers like houses with homeowners' associations and deed restrictions -- and others don't. 
Chances are many potential buyers will want to know the rules for your neighborhood either before coming to see the home or very early in the buying process.
Many people no longer have a copy of their deed restrictions and it can take time to get them. Begin working on that as you get ready to list your home so you're ready to provide a copy to any would-be buyer that expresses a potential interest in your property.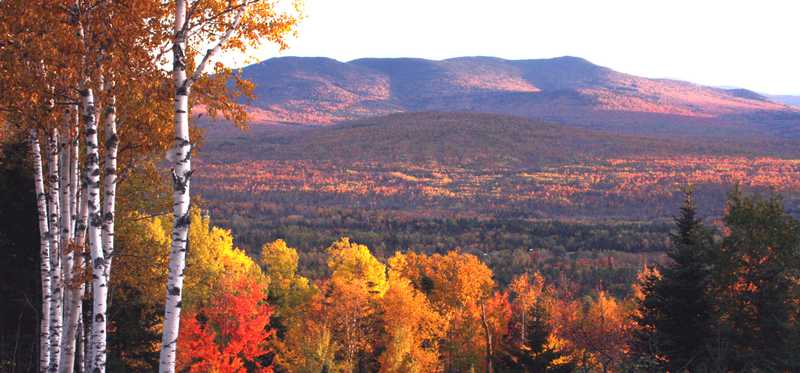 19. Find some photos from every season
Does your home have an awesome view of fall foliage, amazing gardens in the summer, or the perfect sledding hill in the winter?
It's always a shame when potential buyers can't see some of your house's key features because they're only looking at your home during one season. The good news is, if you have pictures of your home from throughout the year, you can include these on the MLS or put them out for potential buyers.
Showing buyers what the home will look like all year long can make them much more appreciative of all the amazing views your home provides. They may just want to buy the home to see those views for themselves.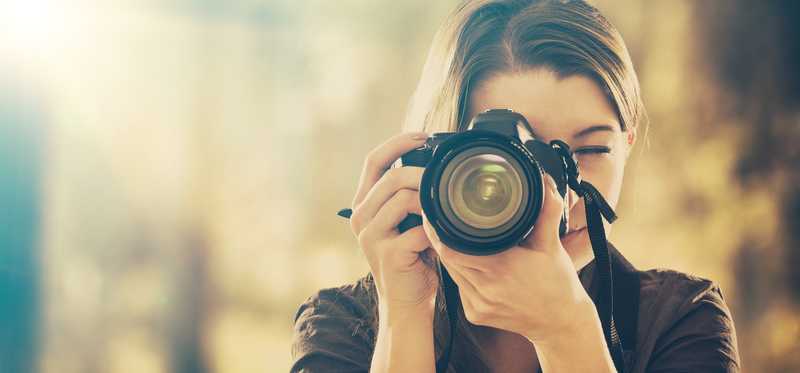 20. Take some Pinterest-worthy pictures
Speaking of pictures, you need some fantastic ones for your home listing. Many buyers look for houses on the internet today and won't even visit if the pictures aren't appealing. So make sure your house is as inviting as it possibly can be in every listing picture.
If you hire a realtor, your realtor may take care of this for you -- but check out the quality of the pictures on the realtor's current listings to make sure they're amazing. 
If you really want to take your photographs to the next level, consider hiring a local photographer or art student to get the best shots with the best lighting. 
Drones are also relatively inexpensive these days and can help you to get an aerial view if you want to emphasize the privacy or topography of your home. 

21. Spy on the neighbors
While technically you're competing against every home listed in your area, many people look for houses in specific neighborhoods. You need to appeal to these buyers by having a home that's at least as updated as your neighbor's houses -- but you don't want to over-improve for your neighborhood.
While you shouldn't literally spy on your neighbors (getting arrested won't help anything!) you should check out homes for sale and homes that have sold in your immediate area. 
If every one of your neighbors has made a certain upgrade, this may suggest you'll either need to make a similar improvement or can expect to fetch a lower price for your home.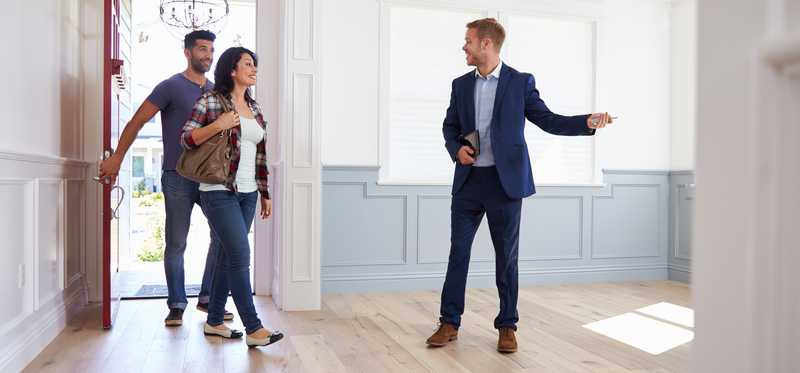 22. Hit up some open houses
Visiting open houses in your area is a great way to get an idea of what else is on the market. You can also listen to what visitors are saying about the open house to see if there are any comments that could help you improve your home.
As another bonus, open houses give you a chance to see how realtors interact with potential clients and to find out how much they know about the home they're selling. This can help you to figure out which realtors you might want to sell your home -- and which ones you definitely don't want to work with.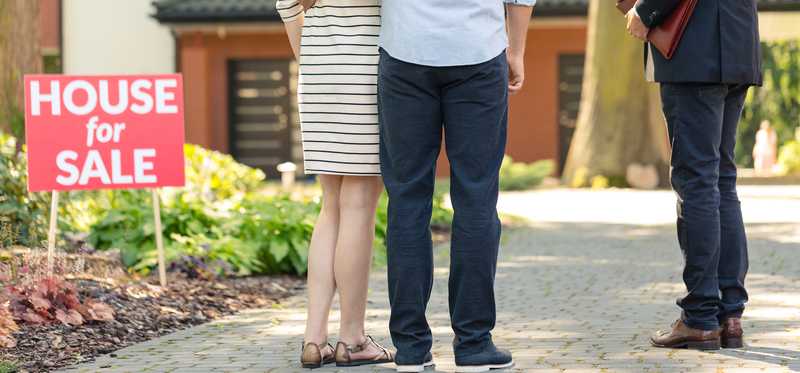 23. Get to know your local listings
Following home sales in your area can help you to see how quickly houses are selling and at what price. This can make it easier for you to determine how much your own home is worth and to plan for how long you can expect your home to remain on the market.
You can also watch for trends. If every house that you see selling quickly has an updated kitchen with granite countertops, it may be worth switching out that old formica if you can find a good deal.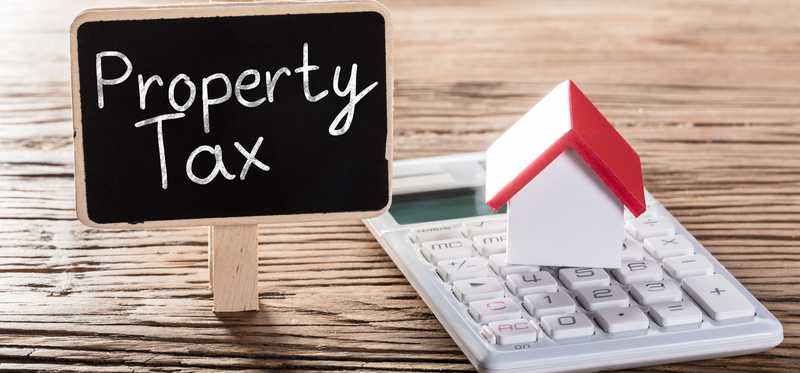 24. Look into lowering your tax bill
Buyers are concerned about the price of your home, but also about the total costs they'll incur as a homeowner. And property taxes are a very important part of the total costs of ownership. 
If your property taxes are very high, this may price some buyers out of your home or make your home much less attractive. The good news is, it's often possible to appeal your tax bill and you may be able to get it lowered.
This can take time and it can often be done only at certain points of the year -- so start looking into appealing your property taxes as soon as you begin thinking about selling your home. If you're successful, you'll also lower the taxes you have to pay as an added bonus.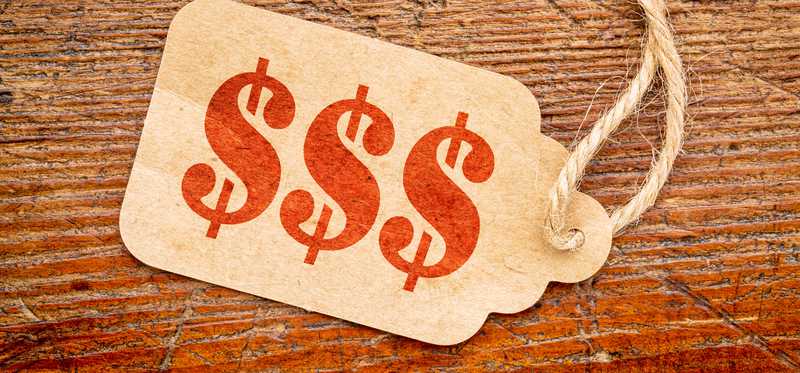 25. Consider an appraisal
If you're not sure how to price your home, hiring an appraiser can be a good investment. 
Appraisers are experts at looking at comparable home sales and estimating what price your home could fetch. For a few hundred dollars, you could get a very clear picture of your home's value so you don't list it for too much or for too little.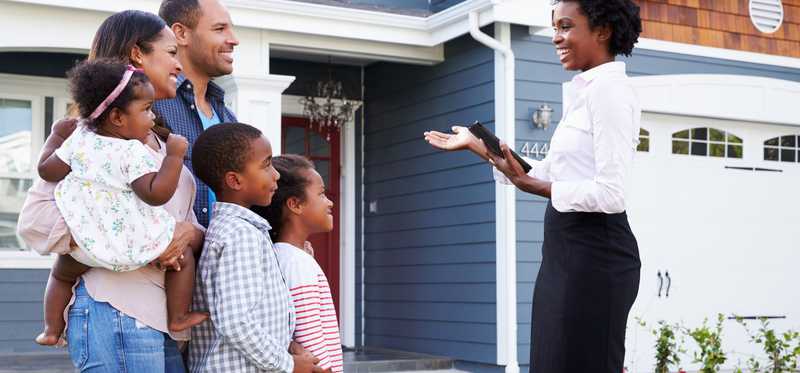 26. Interview some realtors
Selling with a realtor is often advisable, but isn't always necessary. Regardless of whether you've made up your mind to sell your home on your own or get help from a professional, you should talk to a few realtors about your house.
Realtors can give you an idea of the market, make suggestions on price, and help you with ideas for marketing the home. You may just end up so impressed that you find the perfect realtor to hire -- or may decide to go it alone if none of the realtors seem to be a good fit. 
ALSO READ: 13 Things Real Estate Agents Don't Want You to Know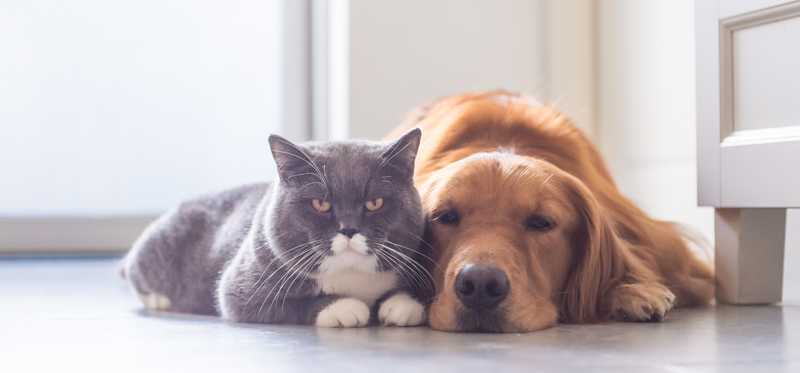 27. Figure out a plan for kids and pets
As soon as you list your house, you can expect potential buyers to come calling. You don't want to have kids or pets in your home when they visit because animals and children make buyers think of messes. 
Unfortunately, finding a place to hide your family members -- both furry and otherwise -- isn't always easy. Research places where you can go with kids and pets, such as a local park, so you're ready to leave on a moments notice when potential buyers say they want to come for a look.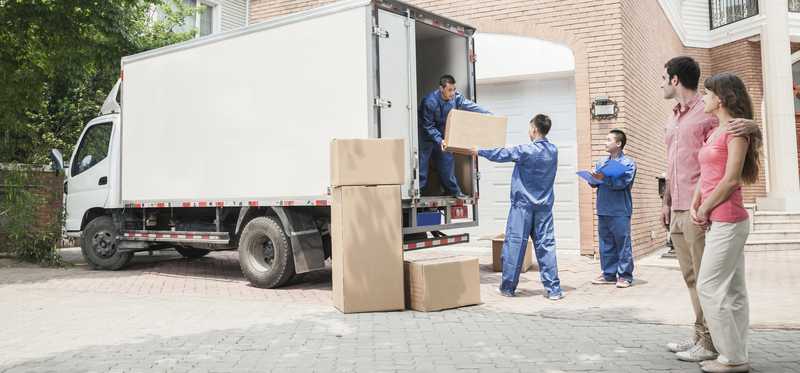 28. Make a plan for where you'll go
Some buyers want to close on a house quickly, while others are more flexible. If you want to appeal to the widest pool of buyers, have a plan for where you'll move if your house sells quickly. After all, you don't want to lose a sale because it will take you months to relocate. 
It can be difficult to buy a house while selling one because you may not have the cash for a down payment until your home is sold or may not be able to afford to carry two mortgages. Think about whether you could stay with a friend or family member or find short-term rental accommodations in case the perfect buyer comes along right away and wants to get into your home ASAP.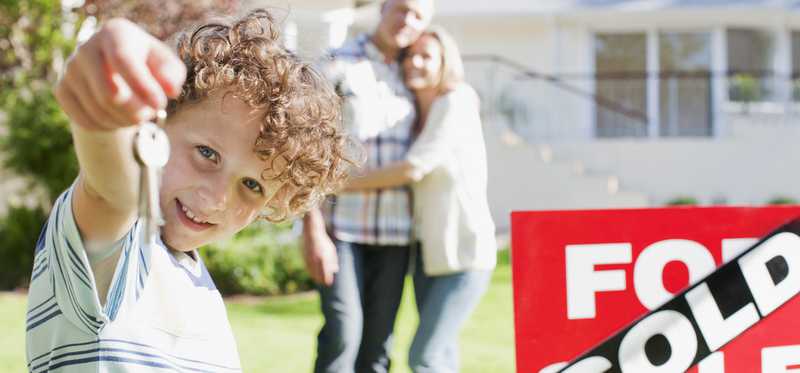 29. Choose the right price
It's very important to pick the right price the first time you list your home. While you may think you can just drop the cost if it doesn't sell, you'll lose that new-listing buzz if it's priced too high to start. 
Of course, pricing your home too low is bad news too as this would mean leaving money on the table. 
Consider all the research you've done -- including looking at MLS listings and potentially getting an appraisal -- and see what your realtor advises (if you have one). Then, make a strategic pricing choice that gives you the best chance of getting every dollar out of your home without pricing it too high to start. 

30. Get your home on the MLS
Finally, it's time to actually list your home for sale. Most buyers and realtors use the Multiple Listing Service (MLS) to search for homes. If you've hired a realtor, your realtor will list your house on the MLS for you. But if you haven't, you'll have to pay a service to get your house listed. This can cost a few hundred dollars.
The bad news is, you'll likely need to offer a commission to a buyer's agent when you list on the MLS. While you may not like this if you're selling yourself to save on commissions, getting your home on the MLS is essential to get it in front of the maximum number of eyes so you can actually find a buyer. 

The extra work will be worth the payout
Now you know the tricks to making sure you score top dollar for your home. Once you've checked these items off your list, you can list your house with the confidence of knowing you've done everything you can to sell ASAP and to fetch the best price. 

Christy Bieber has no position in any of the stocks mentioned. The Motley Fool owns shares of and recommends Zillow Group (A shares) and Zillow Group (C shares). The Motley Fool has a disclosure policy.

Premium Investing Services
Invest better with The Motley Fool. Get stock recommendations, portfolio guidance, and more from The Motley Fool's premium services.