Building new models is essential for any automotive company, and Fiat Chrysler (NYSE:FCAU) is no exception. Through its five-year plan, the automaker is expected to revamp and introduce new models to overhaul its product line. And near the top of the list of new vehicles are SUVs.
Remaking Fiat Chrysler
By 2018, Fiat Chrysler CEO Sergio Marchionne hopes to turn his company into a premier automotive giant. Already on his way, Marchionne is relying on growth and new SUV models to drive sales higher.
To gauge where Fiat Chrysler is headed, it's time to take a brand-by-brand look at what's expected to come from this automotive group in the next few years.
Alfa Romeo
When Alfa Romeo left the U.S. market in the 1990s, it was seen as a small Italian car company producing vehicles for a niche market. Perhaps the company is best remembered on this side of the Atlantic for the iconic Alfa Romeo Spider, a small two-door convertible that rarely tallied more than 10,000 units in annual production, but maintains a dedicated enthusiast following today.
As part of Fiat Chrysler's growth plan, Marchionne wants to turn Alfa Romeo from a small brand for a niche market into a capable competitor to BMW (OTC:BAMXF), Daimler's (OTC:DDAIF) Mercedes-Benz, and Volkswagen Group's (OTC:VWAGY) Audi. The brand is already taking the first steps of this process by releasing a new sports car and reentering the U.S. market. But the company needs more models to be a full-line competitor and needs an SUV among them.
Fiat Chrysler officials discussed the new SUV at the Detroit Auto Show, noting that it will be a small SUV, and be built near Rome. Additionally, Bloomberg's sources expect the vehicle to show up in 2016.
Seeing as BMW, Mercedes-Benz, and Audi all have high-selling SUV models, launching an Alfa Romeo SUV is one of the next steps necessary to make the company a real competitor with the largest German automakers.
Maserati
Currently building high-end sports cars and sedans, Maserati is another Fiat Chrysler brand set to add an SUV to its lineup. And a high starting price will not be enough to shut this vehicle down, because building high-end SUVs is a growing market.
Besides traditional luxury SUV builders such as Land Rover, Volkswagen's Porsche has two SUV models, and Lamborghini, another Volkswagen Group unit, may release an SUV by 2017. There even have been rumors that Ferrari would create an SUV, but they have been denied by the company every time so far.
For Maserati, an SUV allows it to tap into a market of people who need a larger vehicle but want the image and performance of a Maserati. Carrying the name Maserati Levante, the SUV is expected to hit markets sometime in 2015, beating the proposed Lamborghini Urus SUV to market.
Jeep
Jeep already has made its name in SUVs, but Fiat Chrysler wants to take the company further by improving on existing vehicles, launching new ones, and targeting new markets. Besides refreshing the Wrangler and Grand Cherokee, Jeep plans to launch a three-row-seating model, and a model smaller than the Cherokee.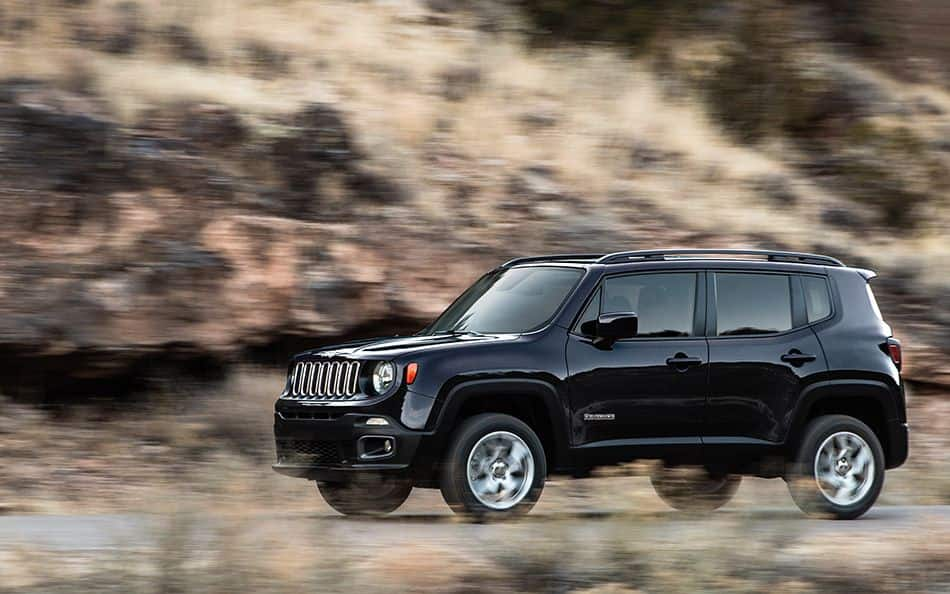 But how Jeep plans to build and sell these vehicles may be as interesting as the vehicles themselves. Fiat Chrysler wants about 1,300 new dealerships, and plans to build Jeeps in six countries.
While Jeep will continue building vehicles in the U.S., it's already building the Jeep Renegade in Italy, and is set to launch production in China soon. But production in China is not just about reduced labor costs. Part of the way that the automaker hopes to boost sales is through increased sales through its joint venture in China.
All told, Fiat Chrysler is looking to give Jeep a more diverse and refreshed product line while tapping the potential of new markets for both production and sales.
The new SUVs
The SUV strategy is not the only part of Fiat Chrysler's five-year plan, but it is an important one. A new SUV at Alfa Romeo is one of the first steps toward making the company a real competitor to the top German luxury brands, while the Maserati Levante gives big-spending SUV buyers a reason to choose Maserati.
Last but definitely not least, the revamp of Jeep looks to nearly double Jeep sales by attacking new markets and selling new models. With the SUV component being a major part of Fiat Chrysler's plan, investors should keep an eye on how the automaker executes in this particular area.