It's barely been six months since new CEO Steve Easterbrook took the reins at McDonald's Corp. (MCD 0.11%), and after several quarters of declining sales the company is set to make some big moves. After working to assess the causes of McDonald's flagging sales, Easterbrook has said repeatedly that he wants the home of the Big Mac to be a "modern, progressive burger company." Let's take a look at a few of the decision he's made that could push sales growth back into positive territory.
All-day breakfast
For years, McDonald's loyalists have clamored for breakfast to be available past its usual cut-off at 10:30 a.m., and it seems management has finally listened. The company has for years ruled the breakfast market, but always insisted that it did not have the capacity to serve both breakfast and lunch/dinner at the same time. Breakfast makes up about 25% of Mickey D's sales, and analysts believe serving the morning meal round the clock could lift sales by as much as 2.5%. A limited breakfast menu will be available all day starting next month and this will bring the company some positive brand attention at a time when it desperately needs it, as delivering on customer wishes is an easy way to increase brand loyalty. 
Only a slimmed-down menu will be available all day, and the items are up to each location's choosing -- some will offer McMuffins, while others will serve biscuit items, while hotcakes, sausage burritos, yogurt, oatmeal, and hash browns will be broadly available.
New chicken sandwiches
McDonald's temporarily brought back one of its most popular items this spring, Chicken Selects, to a collective cheer from its fans. Though the chicken tenders only lasted in stores for about two months, the company is testing another chicken item that could be a hit, a chicken burger made from white and dark ground chicken. The burger is currently being tested at 200 locations in the Tampa market. 
Similarly, the company introduced buttermilk crispy chicken sandwiches made with real buttermilk, and is removing some artificial ingredients from the "artisan grilled chicken" it's using in sandwiches and wraps. Earlier this year, Easterbrook, in one of his first moves, said the company would remove all human antibiotics from its poultry supply over the next two years.
The new chicken sandwiches take advantage of the lower price of poultry versus beef, and seem to be raising the bar on McDonald's food quality. Also, unlike McWraps, McCafe drinks, and some other recently added menu items, the chicken sandwiches can be easily prepared alongside burgers, making them less of an operational headache for franchisees who have complained about menu bloat.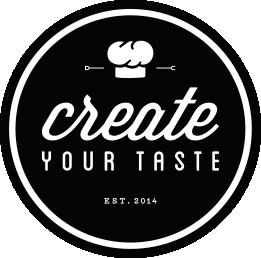 Create your taste
McDonald's has been expanding its customizable burger platform known as "Create Your Taste" to 2,000 locations across the country. The program turns the usual McDonald's experience upside-down as customers order through a touchscreen kiosk and choose their bun, cheese, sauce, and toppings like guacamole and jalapenos. The meal takes about 8-10 minutes to prepare and is then brought out to the customer's table by a staff member. A scaled-down version of the program called "TasteCrafted" that offers a choice of bun and sauce is available for drive-thru customers.
Of all of McDonald's recent updates, Create Your Taste seems like the biggest risk. It's expensive, with a price tag of $120,000 to $160,000 for the kiosks, and seems to conflict the most with the company's model of standardization and fast food. Management sees it as an antidote to the growth of fast-casual chains like Chipotle and the trend toward overall improvements in standards of food quality.
If this doesn't work...
Investors should be expecting domestic sales and profits to turn positive in the second half, because if not, the company will find itself in an even bigger rut. These are the new management's best ideas. If they don't work out, McDonald's may find that the exodus from its once-dominant brand is simply too big to overcome.
There is reason to be hopeful, though. All-day breakfast seems like a no-brainer from a customer perspective, and the company tested the Create Your Taste program extensively in Australia before bringing it to the U.S. Similarly, the popularity of Chicken Selects could bode well for its new chicken items.
On a macro level, there are also a number of factors in the company's favor. Gas prices are down, and restaurant sales are soaring. While newer rivals like Chipotle have seen sales climb, so have more traditional fast-food peers like Wendy's and Burger King.
This is McDonald's moment to reclaim it fast-food throne. A strong tailwind is blowing from the economy, and new leadership is seeing its ideas come to fruition. If McDonald's can't prosper in this climate, it's hard to imagine one in which it can.