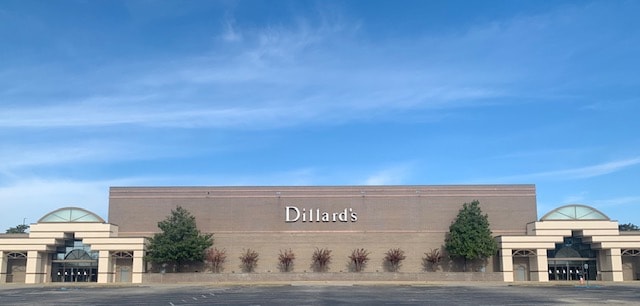 What: Shares of Dillard's (DDS -1.09%) popped 19% last month, according to S&P Global Research Intelligence, following a seemingly weak fourth-quarter earnings report.
As the chart below shows, the stock jumped on Feb. 23 after the earnings release, and continued to move higher from there. 
So what: The department-store chain missed earnings estimates, posting an adjusted per-share profit of $2.25, below the consensus at $2.55. Revenue, meanwhile, fell 2.5% to $2.07 billion, and comparable sales also dipped 2%. Under ordinary standards, this was a disappointing report, but Dillard's is operating in an industry that was hit particularly hard last year. Macy's, the department-store industry leader, saw comparable sales fall 4.3% over the holiday quarter and announced 40 store closures while Kohl's reported a 20% drop in profits and said it would close 18 stores. 
Against that backdrop, Dillard's performance was perhaps better than expected as the company saw strong growth in home and furniture and ladies' accessories and lingerie. Additionally, Dillard's completed a $500 million share repurchase program, buying back that amount during 2015, enough to reduce shares outstanding by 13% and push earnings significantly higher. Dillard's board of directors also authorized an additional $500 million repurchase program later that week. The company is likely to act just as aggressively in repurchasing shares this year with the stock trading at a P/E of 12. A buyback of that amount would reduce shares outstanding by approximately 16%.
Now what: Dillard's did not issue guidance for the coming year, but analysts expect a modest increase in earnings per share alongside a 2.6% decline in revenue. It also plans to open three new stores and close one, roughly maintaining its store count of 273. Looking ahead, the buyback program should do its part to help buttress the stock price, but the industry and Dillard's itself will continue to be challenged.