10 Incredible Renewable Energy Stats From Around the Globe
By Maxx Chatsko - Jun 13, 2018 at 7:24AM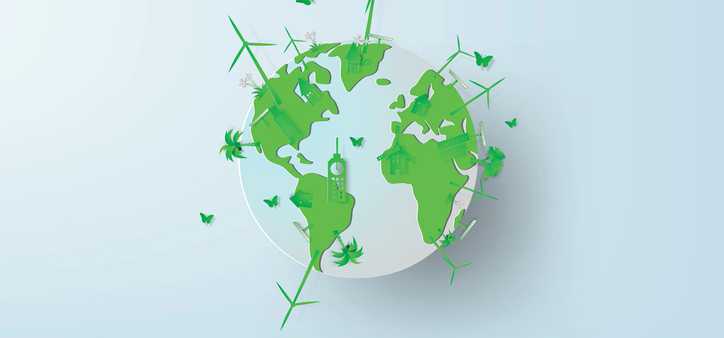 10 Incredible Renewable Energy Stats From Around the Globe
The world is turning to renewable energy
If humanity wants to limit the rate of climate change and reduce its impact on the natural environment, then it needs to transition to clean and renewable sources of electricity within the next several decades. Good news: we're well on the way.
In fact, the growth of renewable energy routinely outpaces long-term projections from major regulatory bodies. The gap between expectation and reality will only continue to grow as the cost of installing wind and solar farms falls well below that of fossil fuel generation. To prove that a renewable future is possible sooner than many think, simply consider how we got here -- and where we're headed in the next decade -- with these 10 incredible renewable energy stats.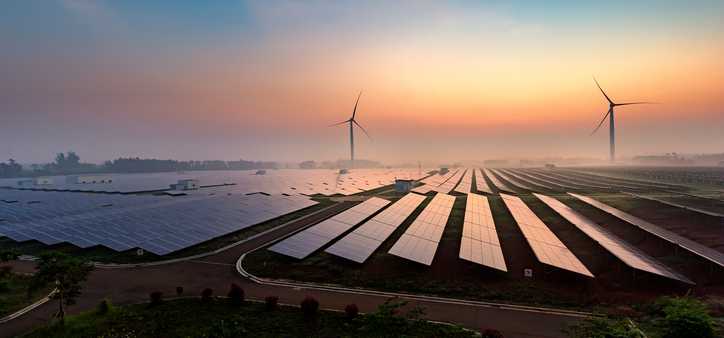 1. Global renewable energy capacity has doubled since 2008
In 2008 renewable energy produced 18.5% of the world's total electricity, mostly from hydroelectric power. An onslaught of wind and solar capacity installations in recent years has pushed that number to about 25% today -- and it could reach 30% by 2022.
In fact, according to the International Renewable Energy Agency (IRENA), the world has doubled the amount of installed renewable power capacity in the last decade, from 1,058 gigawatts of mostly hydropower in 2008 to 2,179 gigawatts in 2017. The world added 399 gigawatts of wind and 375 gigawatts of solar in that time.
Why didn't electricity generation from renewables double along with installed power capacity? That has to do with the fact that wind turbines and solar panels operate at a fraction of their full rated capacities (a measure of power), which means they're not always sending electricity (a measure of energy) to the grid.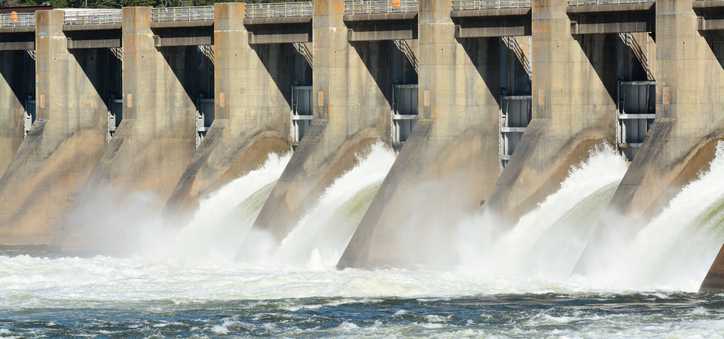 2. Seven countries get all of their electricity from renewables
A total of seven countries are powered entirely by renewable energy. But there's a catch: all seven have very small appetites for electricity, which allows them to rely entirely on hydroelectric power generation.
That said, renewable energy is clearly trending upward across the globe. A total of 65 countries (there are 195 countries total) lean on renewable sources for at least 50% of their electricity consumption. Meanwhile, the 10 most power-hungry nations on the planet generate about 25% of their combined electricity from renewable sources. They're responsible for about 70% of humanity's electricity consumption.
Those numbers will continue to improve. According to the International Energy Agency, by 2022 five countries are expected to generate at least 25% of their total electricity from wind and solar alone -- excluding hydroelectric power. As the cost of wind and solar falls across the globe, their share of global electricity production will increase.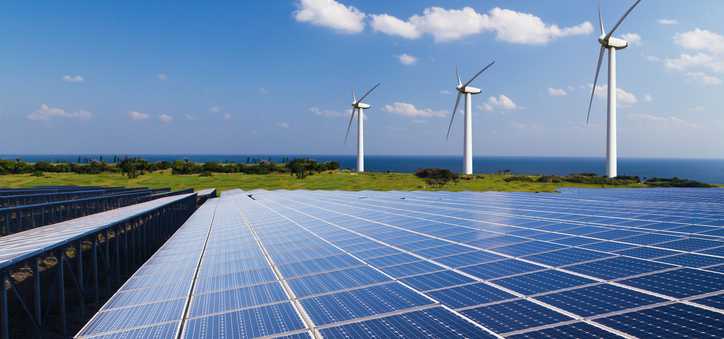 3. Europe could rely on renewables for 34% of its electricity by 2030
The European Union is expected to make a major announcement soon that will set targets for how much electricity should come from renewable energy by 2030. Turns out, the initial targets were too low.
The EU Council initially proposed generating "at least" 27% of the union's electricity from renewable energy by 2030. However, that's already a slam dunk in the next decade, as Europe is on track to exceed 20% by 2020. Sometime this month the council is expected to propose changing the target to as high as 32% by 2030, while the EU Parliament is expected to propose 34%.
Both are ambitious, but falling costs of wind and solar and improving technology could prove even those targets are too low.
ALSO READ: Why Corporate America Loves Renewable Energy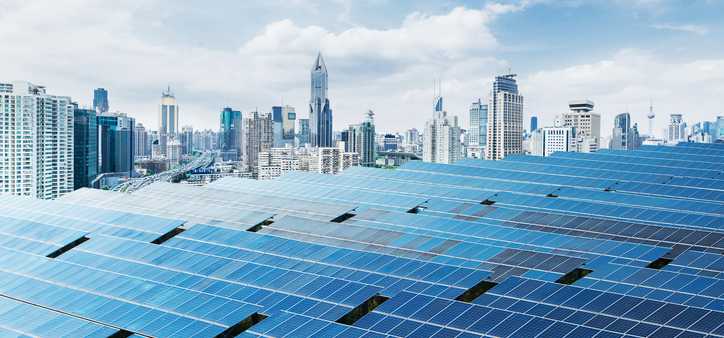 4. China installed more solar in 2017 than the U.S. has total
Last year China installed a whopping 50 gigawatts of solar panels. By comparison, the United States only has 35 gigawatts of solar installed total. There won't be a repeat in 2018, unfortunately, as China recently decided to greatly slow the rate of solar installations.
Nonetheless, a healthy amount of investments and subsidies over the years has made China the undisputed leader when it comes to installed wind and solar capacity. But
China's renewable energy growth isn't quite what it seems
. That's because it's one of the least efficient in the world when it comes to actually generating electricity from its renewable assets, as we'll see next.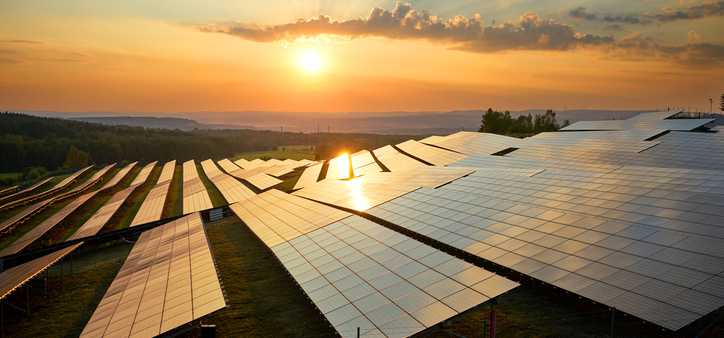 5. The U.S. is one of the most efficient renewable energy producers
Some headlines give the impression that the United States is falling behind global peers when it comes to renewable energy, but that's not the case. Some countries might have more installed wind and solar capacity, but America's superior geography provides an important advantage: efficiency.
Consider that onshore wind and solar farms in the United States produced at roughly 37% and 27% of their respective rated capacities in 2017, compared to just 21% and less than 11%, respectively, for the renewable duo in China. Lower efficiency means less renewable electricity. So although China owns 139% more installed wind and solar capacity than the United States, it only produces 38% more electricity from the two sources.

The average onshore wind farm in the United States even outperforms its European counterpart, making America one of the most efficient renewable energy producers on the planet. That should hold for solar, too, thanks to southern states that bathe in sunlight.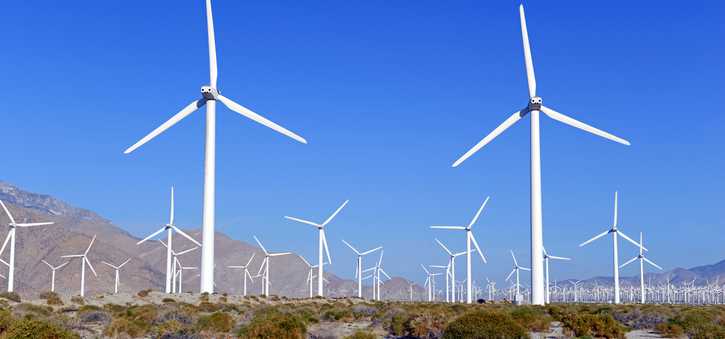 6. Everything is bigger in Texas, especially wind power
A big reason for America's world-leading ability to generate renewable electricity has to do with geography, which offers plenty of opportunities to get the most from installed wind and solar. And a big component of that geographic edge lies in Texas.
In fact, if Texas was a country it would rank sixth in installed wind capacity. It's home to about 25% of America's total wind power. Why? The state is at the very bottom of the
American wind corridor
, which runs down the middle of the country and provides some of the best wind potential on the planet. Some of the newest wind farms in the region can operate near 50% of their installed capacity -- roughly equivalent to a natural gas-fired or coal-fired power plant.
ALSO READ: This Could Be a Surprising Renewable Energy Catalyst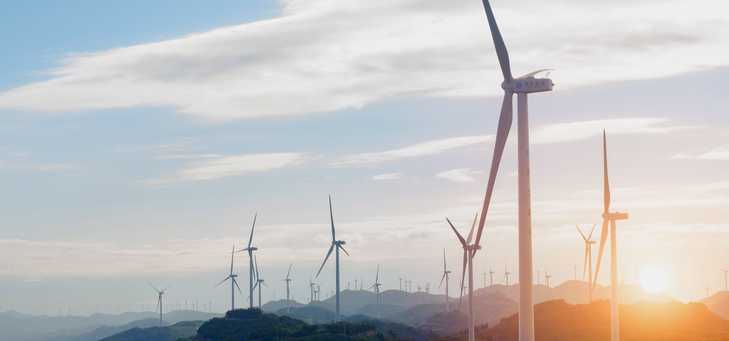 7. Brazil and Canada are the two cleanest major economies
A total of 16 countries boast annual gross domestic product (GDP) of $1 trillion or more, but only two generate more than half of their total electricity from renewable energy. That makes Canada (65%) and Brazil (75%) the two cleanest major economies on the planet. While both rely heavily on ample hydroelectric power resources, they're also investing heavily in wind power.
Today, the two countries combined have about the same installed wind capacity as Texas. But that's expected to change thanks to a blitz of investments in Brazil, which has some of the best onshore wind potential on the planet. Wind farms in the country operate at over 50% of their rated capacities across the span of a year, making Brazil one of the few countries that beats the United States in wind power efficiency. If investments continue, then it'll be one of the largest producers of wind energy in the next decade.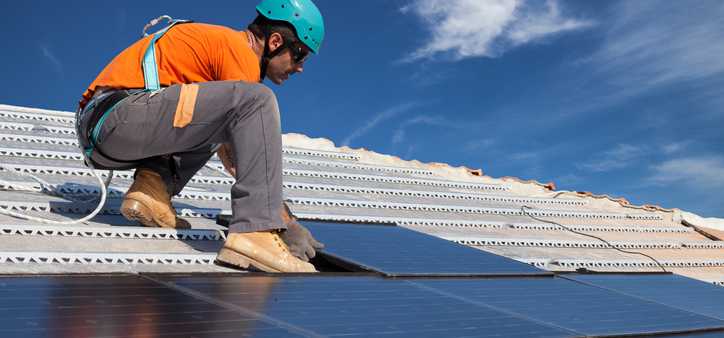 8. The world's largest utility is also one of the greenest
At a market valuation of $74 billion, NextEra Energy (NYSE: NEE) is the world's largest utility. It also happens to be one of the cleanest. The company leans on wind farms for 69% of its total electricity demand and owns 20 gigawatts of installed wind power capacity -- more than most countries. That makes it the largest producer of electricity from wind power in the United States, although it's also the country's largest producer of solar energy.
Judging by its project backlog, management might only call that a good start. NextEra Energy currently has another 28 gigawatts of wind and solar power projects waiting to be built. By 2020 it wants to increase the project list to 40 gigawatts. It's a trend that shows up again and again in the portfolio strategies of most major utilities, which means America's electric grids are going to get a lot cleaner in the next several decades.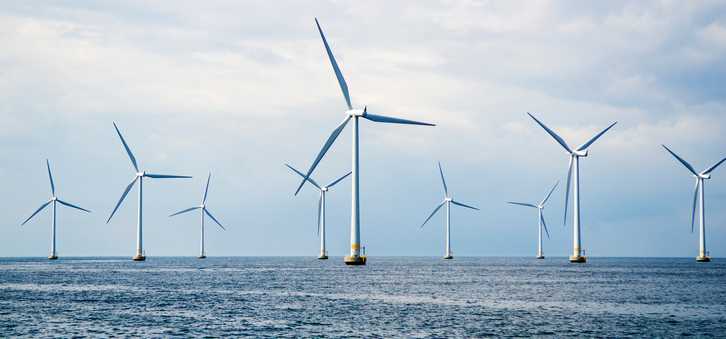 9. Offshore wind power is a true gamechanger
Offshore wind farms are starting to sprout up all across the globe, from Europe to China to the United States. That's good news considering they can routinely operate at 50% or more of their rated capacities (double the global average efficiency of onshore wind farms), they don't take up land that can be used for other purposes, and that 40% of humanity lives within 100 miles of an ocean shoreline.
Last year the world only had 19 gigawatts of installed offshore wind capacity, compared to 495 gigawatts of onshore wind, but falling costs are expected to lead to rapid growth. For instance, Norwegian energy supermajor Equinor (NYSE: EQNR) (formerly Statoil) is building the 1 gigawatt Empire Wind project 20 miles offshore Long Island, NY. When complete, it will produce enough electricity to power 1 million homes.
ALSO READ: GE Looks Offshore With World's Most Powerful Wind Turbine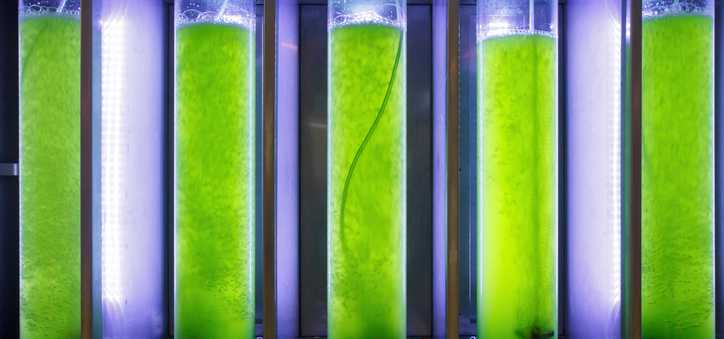 10. Major oil companies are getting serious about renewable energy
Big Oil usually gets chastised for its role in climate change, but the world's largest oil producers are beginning to invest their multi-billion cash flows to build renewable energy businesses. As mentioned previously, Norway's Statoil changed its name to Equinor to jettison "oil" from its name and is a leading developer of offshore wind farms. It even built a floating facility that operated at an astounding 65% of its rated capacity -- more than many fossil fuel power plants. It's not alone.
French oil giant Total (NYSE: TOT) is slowly transforming itself into a leading gas and electric utility in Europe, while also investing heavily in solar panels, next-generation renewable fuels, and energy storage technologies. ExxonMobil (NYSE: XOM) is looking to leverage its global distribution and refinery infrastructure to develop renewable oils from genetically engineered algae, while Royal Dutch Shell (NYSE: RDS-A)(NYSE: RDS-B) is keen to become a leading supplier of renewable electricity. Considering their mammoth capital reserves, Big Oil companies will likely turn out to be an important ally of renewable energy.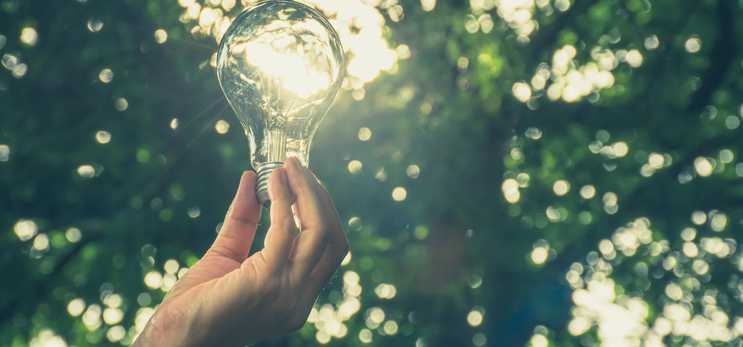 Expect renewable energy growth to accelerate
Wind and solar energy are on pace to become the fastest rising energy sources in human history. While wind has kicked off the transition to a clean power future, falling costs of solar promise it won't be far behind. Throw in offshore wind farms and it seems likely that even the most ambitious projections for renewable energy growth are underestimating reality, especially considering wind and solar will soon be the lowest-cost electricity generators for most of the planet. That's welcome news for Earth's atmosphere.

Maxx Chatsko has no position in any of the stocks mentioned. The Motley Fool has no position in any of the stocks mentioned. The Motley Fool has a disclosure policy.

Premium Investing Services
Invest better with The Motley Fool. Get stock recommendations, portfolio guidance, and more from The Motley Fool's premium services.