30 Credit Card Mistakes You're Probably Making
Author: Kailey Hagen | December 26, 2019

Are you using your credit cards responsibly?
Credit cards offer a number of great benefits, including security when shopping online, rewards, and a chance to prove to lenders that you can be trusted with borrowed money. But their high interest rates can also ruin your life if used irresponsibly.
Even if you aren't carrying a balance, there are still a lot of small mistakes you can make with credit cards that can cost you rewards, hurt your credit score, or just inconvenience you. Here are 30 of these mistakes you should avoid.

1. Carrying a balance
I'll start with the obvious. Carrying a balance is one of the worst things you can do with a credit card. Interest rates are high -- sometimes in excess of 30% -- and this can make your balance difficult to pay down. If you continue using the card, your balance might actually grow over time. Some people reach a point where they cannot even make the minimum payment anymore and then they start missing payments, which hurts their credit.
A credit card might allow you to spend more freely than if you just had to rely on what's in your bank account, but it's not free money. Avoid charging more to your cards than you know you can pay back at the end of the month and check your balance periodically to ensure you're not overspending.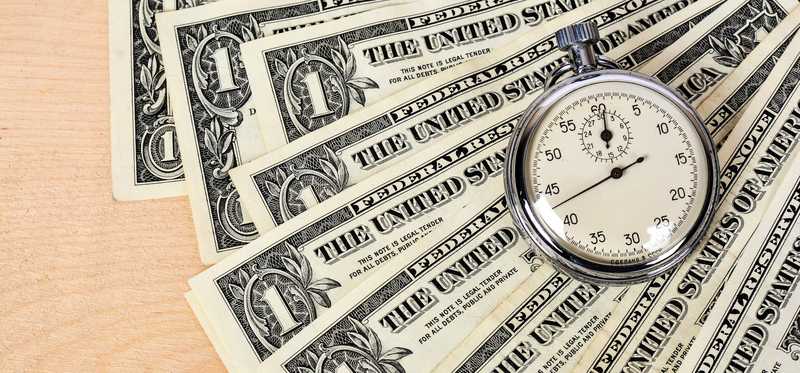 2. Only making the minimum payment
The worst thing you can do if you already have credit card debt is to only make the minimum payment. This won't make much of a dent in your balance and if you continue to use the card, your balance -- and your minimum payment -- will likely grow instead of shrink over time.
The only time it makes sense to make the minimum payment on a credit card is if you have debt on multiple cards and you're prioritizing another card with a higher interest rate first. In that case, it can be smart to make just the minimum payment on your other cards to free up more cash to put toward your balance with the highest interest rate. When that's paid off, you can put all your extra cash on the card with the next-highest interest rate and so on until all your balances are paid off.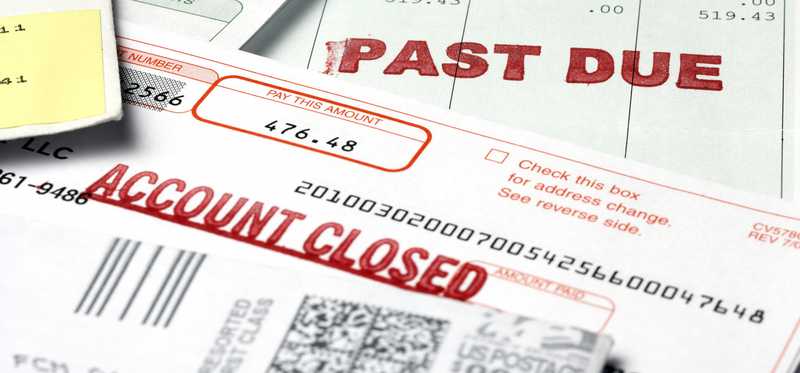 3. Paying late
Your payment history is the single-most important factor in your credit score and a single late credit card payment can drop an excellent credit score by 100 points or more, according to FICO data. This can make it hard to get new credit cards or loans when you want them. If that wasn't bad enough, your credit card issuer may also charge you a late fee, plus your balance will begin accruing interest.
Set up automatic payments or reminders to yourself if you struggle to remember to pay your credit card bill on time. Your billing statement should include the payment due date so you know when you must pay by to avoid late fees.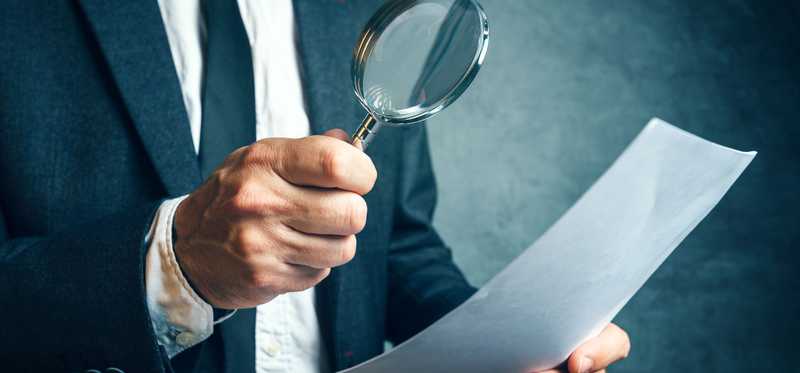 4. Not reading the fine print
Your credit card's fine print hides important information that could impact the usefulness of the card or its cost to you. It includes a list of all fees and APRs associated with the card as well as complete details of the credit card's rewards program and any other perks it offers.
It's not the most exciting read, but you should look through the cardholder agreement for your existing credit cards and any new credit cards you plan to open to understand exactly what you're signing up for.

5. Maxing out your credit card
Maxing out your credit cards sends your credit utilization ratio skyrocketing. This is the ratio between the amount of credit you use every month and the total credit available to you. It plays a big role in your credit score and a credit utilization ratio greater than 30% indicates a heavy reliance on credit that scares lenders away.
You can reduce your credit utilization ratio by paying your credit card bill twice per month because the credit bureaus only get updates on your balance and payment history once per month. You could also try requesting a credit limit increase or charging less to your credit cards.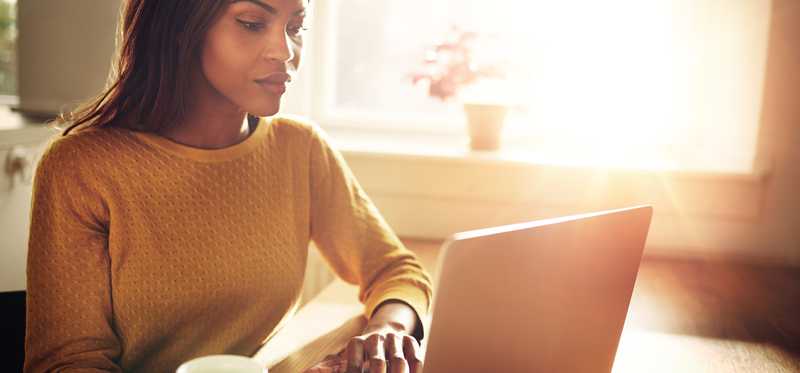 6. Applying for new credit too often
Every time you apply for a new credit card, the card issuer will do a hard inquiry on your credit report, which docks your score by a few points. The decrease in your credit utilization ratio will more than compensate for this if you're approved for the card, but if you're unsure whether you'll be approved, it's probably best not to apply because if you're denied, you'll just lower your score for no reason.
Too many hard inquiries on your credit report tells lenders that you are looking for new lines of credit, perhaps because you're unable to finance your lifestyle on your existing income. This makes them hesitant to work with you in case you default and cannot pay back what you borrow.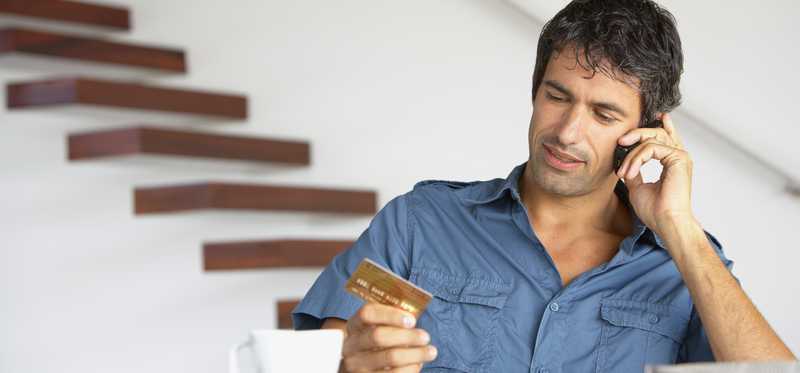 7. Closing old credit accounts
Interestingly enough, closing old credit accounts can also hurt your credit score because they reduce your average account age. This accounts for 15% of your credit score and the higher your average account age, the higher your credit score.
It might make sense to close unused credit card accounts if that card charges you an annual fee, but if not, leave the account open so it can help your credit score.

8. Giving others access to your credit card
Many credit cards allow you to designate someone as an authorized user, so they can use your credit card to make purchases. But you shouldn't do this, even for your spouse or children, unless you are very confident that they will use it responsibly. You'll have to pay for any purchases they make and if you can't afford them, you could end up carrying a balance.
Don't leave your credit cards out where others could access the number either. Someone could steal it and use it to make unauthorized purchases in your name.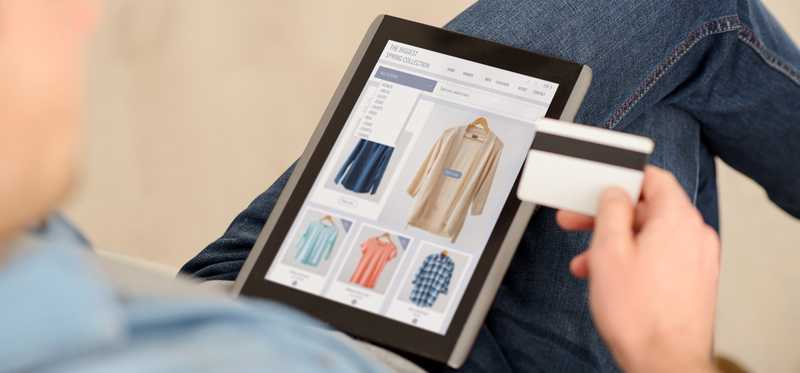 9. Using your credit card on unsecure websites
Everyone does at least some online shopping these days and most established websites encrypt your personal and financial information so that hackers cannot steal it. But not all sites do. If you give information to an unsecure website, there's an increased risk of that information being stolen. Even though you may not be held liable for those fraudulent purchases, they're still inconvenient because you'll have to cancel your card and wait for your card issuer to send you a new one.
Only give your personal and credit card information to secured websites. These usually start with "https" in the URL instead of "http." You might also see a small lock icon near the URL bar, which indicates that the information you give to the website is encrypted.
10. Not checking your billing statement
You should always look through the purchases on each billing statement to ensure that they are accurate. If you see purchases you don't recognize, that could indicate that your identity was stolen and that you need to cancel your card.
Billing statements can also hide information about account changes, like adjustments to your credit card's APR, that are important for you to know. Look each statement over for things like this to avoid surprises.

11. Waiting to report a lost or stolen credit card
Always report your credit card lost or stolen as soon as you notice it's gone. Waiting to report a lost or stolen credit card gives potential identity thieves more time to rack up fraudulent charges in your name and if you wait too long, you could be held responsible for some of these charges.
Contact your card issuer by phone to notify them of your situation. If you only discovered your card was stolen because of fraudulent charges on your billing statement, your card issuer may want to go through the other charges on that statement with you to verify that they are accurate.

12. Choosing a credit card that doesn't align with your spending
A travel rewards credit card that lets you earn free flights may sound appealing, but if you only travel once per year, what you're earning in rewards might not be worth what you're probably paying in fees. But a travel card could make perfect sense for someone who travels a lot for business.
Think about the types of purchases that you make often and try to find a credit card that rewards you for these purchases. Consider how it complements the other cards already in your wallet too. If you don't spend a lot of money on any one category in particular, look for a well-rounded cash-back card that rewards you for every purchase.

13. Not paying attention to bonus categories
Some rewards credit cards offer rotating bonus categories where you can earn up to 5% cash back on select purchases up to a certain dollar amount. These categories usually change every quarter.
You shouldn't go out of your way to buy things you don't need just to get rewards points, but if it's something you were going to buy anyway, knowing your credit cards' bonus categories can help you decide which is the best card to use for the purchase.

14. Not opting into bonus categories
Many card issuers with rotating-category rewards require cardholders to opt into these quarterly bonus categories every month in order to qualify for the higher rewards-earning rate. If you fail to do so, you'll only receive the standard 1% cash back.
Your card issuer may send you emails when the categories change or you may have to remember to sign into your online account once per quarter to opt into the new bonus category. Set reminders for yourself if need be so you don't forget.

15. Letting your rewards expire
Some credit card rewards are only good for a limited time. You can usually find out how long they're good for by reading the cardholder agreement. Weigh this when considering whether a card aligns with your shopping habits. Travel rewards miles that expire before you plan to use them might take a certain card out of the running for you, even though it appears to be a great fit at first glance.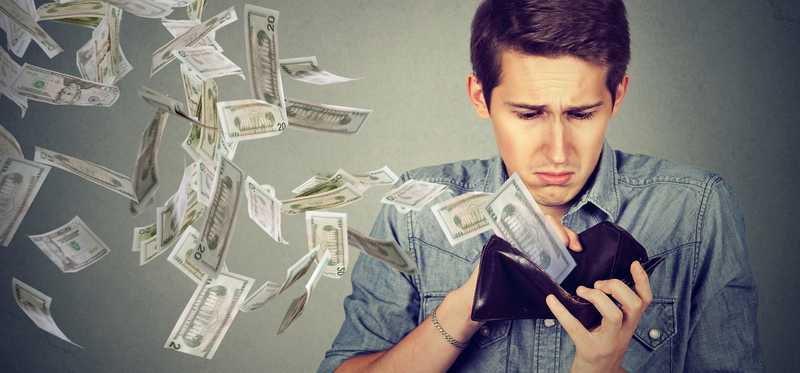 16. Paying an annual fee for no reason
When signing up for a new credit card, you always have to consider whether the rewards you think you'll earn outweigh the costs of the card. If you don't think that your rewards will exceed the card's annual fee, then it's probably not a good fit for you because it'll just cost you money.
Some cards may not charge an annual fee for the first year or may charge a reduced fee for the first year. Make sure you check what the regular annual fee is for the card too so you aren't surprised when you're hit with a big bill.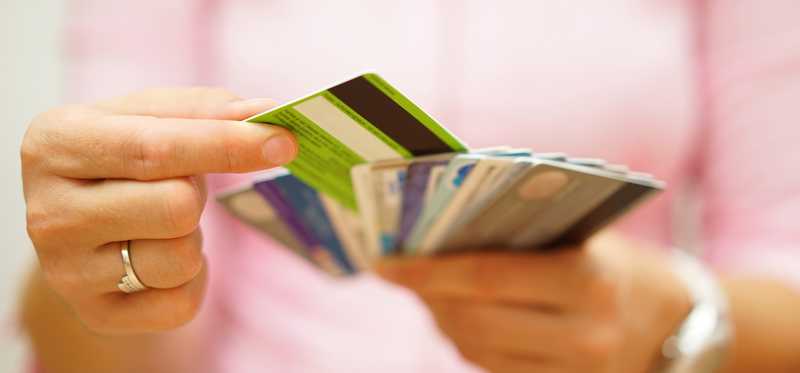 17. Having too many credit cards
Having several credit cards in your wallet isn't a problem, but it can tempt some people into overspending and running up credit card debt. You might also struggle to rack up many rewards on any single card if you're trying to use all of them. And if you're not keeping a close eye on every credit card statement for every card you own, you might miss fraudulent purchases.
Three to five cards is a good range for most people. You can have more if you're confident you can handle them responsibly. If not, consider closing some of the ones you don't use. Start with the newer ones because they will have a smaller impact on your average account age and try to limit yourself to one closure every six months or so.

18. Overspending to get the sign-up bonus
Many credit cards offer sign-up bonuses to entice new customers. Usually, they require you to spend a certain amount of money within the first three months of account opening. This bonus is often much higher than the typical rewards-earning rate, so it's worth going after if you can afford to do so, but don't go for it if doing so would cause you to carry a balance. What you'll end up paying back in interest could exceed what you earned in rewards and then it's not worth it.

19. Transferring a balance without understanding the costs
Balance transfer cards typically offer a 0% introductory APR for six to 21 months, depending on the card. During this time, your balance will not grow, which makes it a popular choice among those trying to pay down credit card debt. But that doesn't mean it's free.
There's usually a fee associated with balance transfers, often a percentage of the balance being transferred. So you'll have a slightly larger balance to pay back on the new card. Once the introductory APR period ends, any remaining balance will accrue interest at the standard balance transfer APR. This may be higher than the purchase APR. You can find all these details in your cardholder agreement.

20. Misunderstanding deferred interest financing
People often confuse deferred-interest financing with interest-free financing. Store credit cards sometimes offer deferred-interest financing on select purchases. If you pay back the full balance within the deferred-interest financing period, you won't pay anything in interest. But if you cannot pay it all back within this timeframe, your card issuer charges you all the interest you would have paid if you had not had the deferred-interest financing retroactively.
Before you opt into a deal like that, you should be very confident that you can pay back what you borrow within the time allowed. Or you could also just save up for the item and wait to purchase it until you can pay for it in full.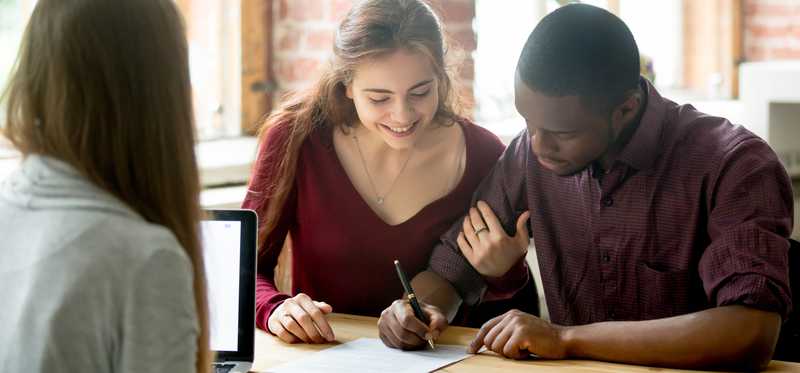 21. Cosigning a card for someone else
Individuals with a limited credit history or a poor credit history may require a cosigner in order to get a rewards credit card. Think carefully before you agree to cosign for someone else. When you do this, you're agreeing to assume responsibility for their debt if they're unable to pay for it and this credit account shows up on your credit report too. If they pay late or default on their credit card bill, it will hurt your credit score as well as theirs.
Suggest alternatives if you're uncomfortable cosigning a credit card for someone. A student credit card is a good choice for young college students with a limited credit history. Secured credit cards are available to anyone, even those with poor credit. You must put down a security deposit equal to the credit limit in order to be approved, but regular, on-time payments can help you build up a more responsible credit history for the future.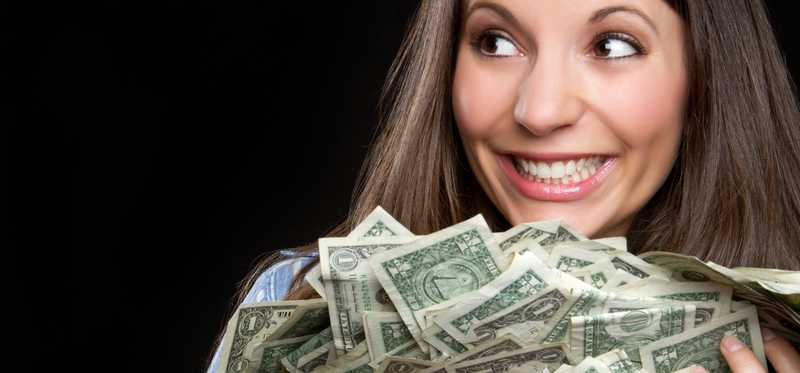 22. Taking a credit card cash advance
Cash advances are where your credit card issuer gives you cash and adds the amount it gave you to your monthly bill. It seems like a convenient way to get cash if you don't have any in your bank account, but you'll pay a fee, usually a percentage of your assets, and cash advances typically have higher APRs than purchases.
Consider borrowing money from family and friends, reducing your expenses, or waiting to make your purchase until you have more cash instead of taking a credit card cash advance.

23. Not negotiating for better credit card terms
Sometimes you like a lot of things about a credit card, but you don't want to pay an annual fee or its APR is just a little too high. Most people would either suck it up and pay it or move onto another card, but you could also try negotiating with your credit card issuer to see if they will offer you better terms.
Contact the company by phone and explain what you want. Reference other credit card offers if you can find a better deal elsewhere and highlight your loyalty to the company if you've had their card for a while. You can threaten to walk away if they don't agree to your offer, but know that they could call your bluff. Always be polite, even if they don't agree to your terms. Being rude isn't going to make anyone inclined to help you.

24. Requesting credit limit increases too often
You can often negotiate your credit limit, but understand your likelihood of getting approved first. If your credit is poor or you've lost your job since you got the card, you will probably get denied. You'll probably hurt your credit too because every time you request a credit limit increase, your card issuer runs another hard inquiry on your report.
Whether you're approved or denied for your credit limit increase, don't apply for another one for at least six months. It's unlikely you'll be approved for another increase within this timespan and more requests will just hurt your credit score and probably annoy your credit card issuer.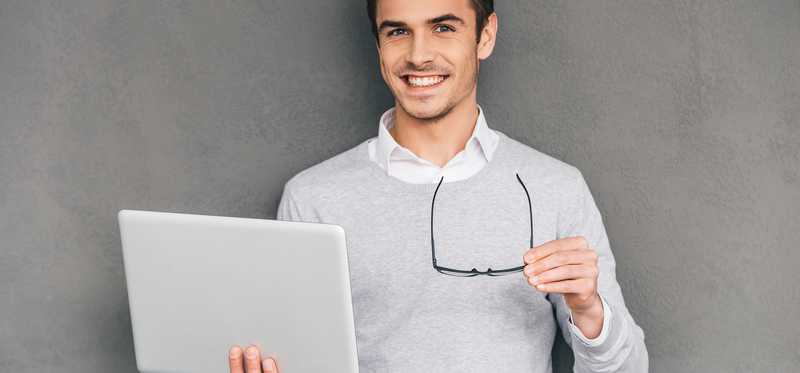 25. Not using your card issuer's shopping portal
Most online purchases will only net you 1% back unless that purchase happens to fall into a bonus category. But most major credit card issuers offer online shopping portals where you can earn more rewards on purchases you were going to make anyway. These portals are underutilized because many people either don't know or forget that they exist.
Before you buy anything online, always go to your card issuer's website and check to see if it partners with the retailer you're interested in shopping at. If so, visit the website using the link in your card issuer's portal so that you can earn more rewards on every purchase.

26. Taking the wrong credit card abroad
When planning a trip abroad, look through your credit cards' cardholder agreements to see which charge a foreign transaction fee. Leave those at home. These fees are usually 3% of your purchase and you'll pay them on every transaction abroad, which can make your trip more expensive than you planned.
Most top travel rewards credit cards don't charge foreign transaction fees, so use one of these instead. If all of your credit cards charge foreign transaction fees, consider applying for one that doesn't before you go.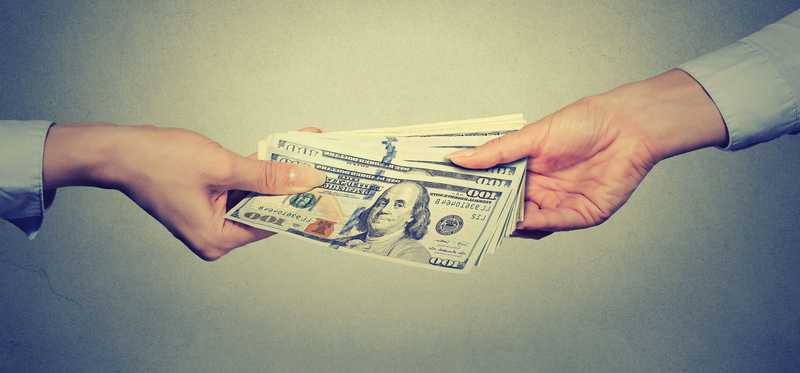 27. Overlooking a credit card's other perks
Rewards are great, but they're not the only benefits that credit cards offer. Some also include travel insurance, cell phone protection, rental car insurance, travel assistance services, price protection, purchase protection, and more. You may not use these services often, but they can save you a lot of money if you do need them. But if you don't know they're there, you might pay for some of these services you could have gotten for free.
There's usually restrictions on what and how much these perks will cover, so always read the fine print before you sign up. For example, cell phone protection often requires that you pay your cell phone bill with that credit card. If you don't, you cannot use the protection.

28. Using credit cards to pay for medical bills
You might feel pressured to pay a large medical bill immediately and if you don't have an emergency fund, a credit card might appear like your only option. But don't do this unless you have no other choice. That expensive bill will get even more expensive because you'll pay interest on the balance and it could take months or years to pay back.
Many hospitals offer payment plans, some of which don't charge you any interest. You might also be able to negotiate some of your bills. Explore all of these options first before you consider charging your medical bills to your credit card.

29. Letting your debt get charged off
If you haven't made at least the minimum payment on your credit card in 180 days, it will get charged off. This doesn't mean you're off the hook for the debt. Your credit card issuer can still come after you for it, but it might employ a collection agency instead of reaching out to you directly. A charge-off is one of the worst marks you can have on your credit report and if you have one on your report, you can forget about opening a new rewards card anytime soon.
If you're unable to make payments due to a job layoff or a medical emergency, write a letter to your card issuer explaining your situation. They may be more forgiving with you if you've been a good payer up until that point. Otherwise, trim back your budget and consider credit counseling if you're struggling to keep up with your bills.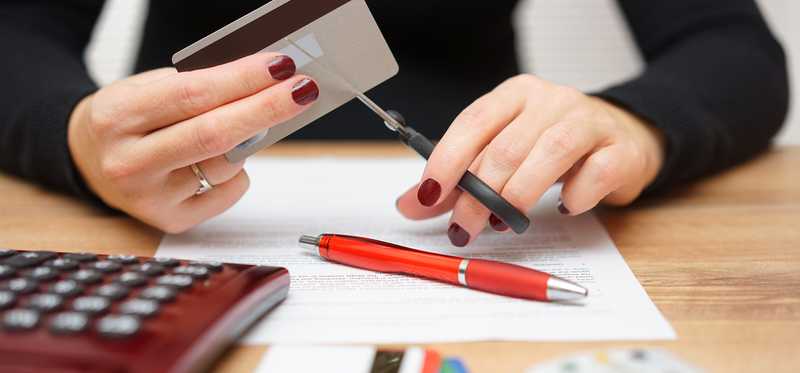 30. Not having a credit card
There are a lot of ways to go wrong with a credit card, but not having a credit card comes with its own pitfalls. Credit cards are one of the first items on people's credit reports and they can help you establish a responsible credit history that gets you access to decent loan terms when you want to buy a home or finance your education at some point.
There are other ways to build credit without credit cards, but a credit card is one of the easiest ways. As long as you use it responsibly, it should only help you.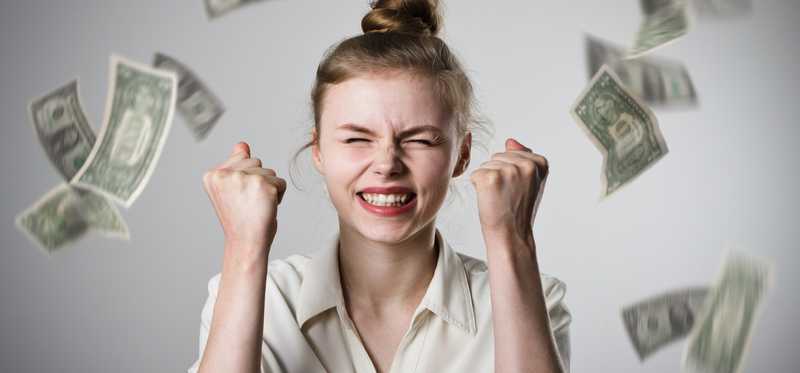 Get the most out of your credit card
Credit cards can be costly, but if you avoid these 30 mistakes, you shouldn't run into any problems. Remember, it's up to you to decide whether credit cards are helpful or harmful and you can change your outlook at any time by changing your habits.
The Motley Fool has a disclosure policy.