50 Great Discounts for Seniors
By Selena Maranjian - May 10, 2018 at 7:47AM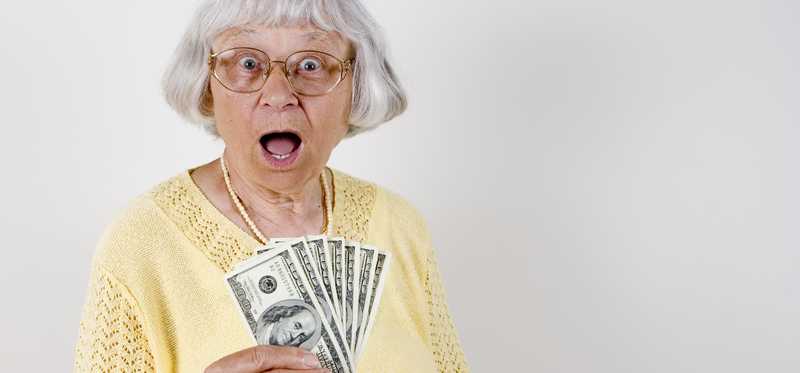 50 Great Discounts for Seniors
Sometimes it pays to be old
Few of us are eager to be senior citizens, but we'll likely attain that status anyway. There's a major upside to aging in America, though -- senior discounts. Gobs of companies offer special deals just for those of a certain age -- and the age varies, too, by the way. With some companies, you'll only need to be 50 (or older), while others start offering their discounts at age 55, 60, or 65.
A little digging online will yield some great lists of discounts. Here is a long list of many compelling deals for seniors, along with, in many cases, how much you might save using it. Peruse the list and see how many of the senior discounts are of interest to you -- perhaps with a paper and pad in hand. Tally up how much each might save you, based on your expected spending, and you may be surprised. Just a dozen annual savings of, say, $75 will total $900!
Here's some fine print to be aware of -- presented in normal print, for aging eyes! Not all discounts will be available where you live, as some are tied to companies that don't operate nationwide. Some deals require an AARP membership (which costs between about $12 and $16 per year.) Some offer(s) may have changed or ended by the time you read this, so feel free to double-check any deal before counting on it. If and when you plan to use a discount, be sure to have ID on you -- and know that some deals have certain rules and restrictions, though many others don't. 
ALSO READ: Senior Discounts: Save Thousands of Dollars Starting at Age 50.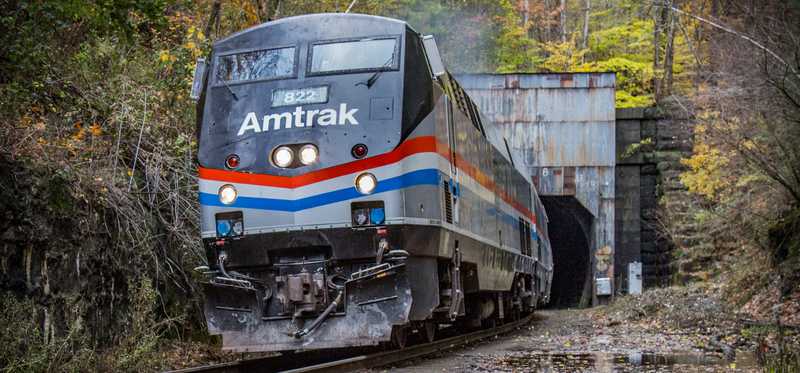 1. Amtrak -- 10% off for those 65 and older
Let's start with the National Railroad Passenger Corporation, otherwise known as Amtrak. It boasts 21,000 route miles in 46 states, the District of Columbia and three Canadian provinces, and delivers more than 300 trains daily to hundreds of destinations -- traveling at up to 150 miles per hour. Amtrak offers 10% off most rail fares on most Amtrak trains to those 65 and older. You only have to be 60 or older to get 10% off fares on cross-border voyages operated by Amtrak and VIA Rail Canada. If you take six train rides per year at an average price of $150 each, you can save $90 annually.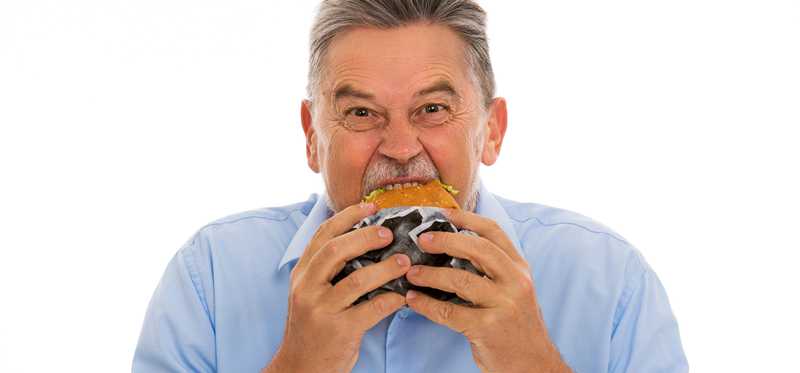 2. Wendy's -- 10% off or a free drink for those 55 and up
Dave Thomas opened the first Wendy's (NYSE: WEN) eatery in Columbus, Ohio, in 1969 and did rather well with it. Indeed, today, you'll find about 6,600 Wendy's restaurants across the country (and outside it, too), offering the usual fast-food fare of burgers and fries, but also chili and baked potatoes. Special deals for senior citizens are not standard across all locations, but many will offer those 55 or older either 10% off their bill or a discounted or free drink. If you dine at Wendy's once a week and get a free drink each time that's valued at $1.50, you'll be enjoying a $78 discount annually.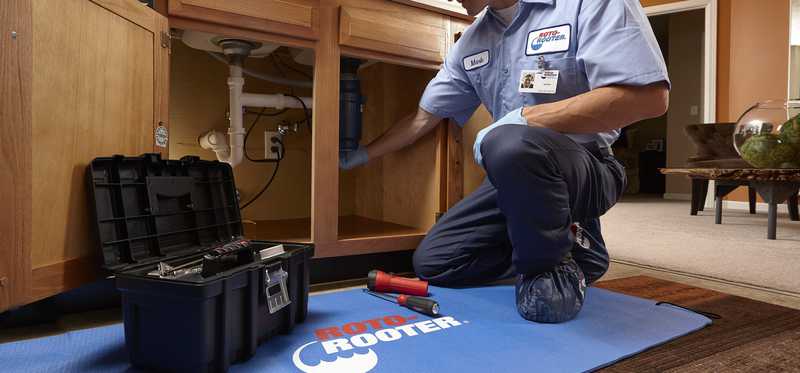 3. Roto-Rooter -- discount varies by location
Tracing its roots back to 1935, Roto-Rooter is the largest plumbing and drain cleaning service provider in North America, with more than 600 company-owned or franchised locations that reach about 90% of the U.S. population. Roto-Rooter reportedly offers seniors a discount. Its website doesn't seem to mention it, but online sources cite it, mentioning a 10% or 15% discount for those 55 and up or 62 and up. It will also depend on whether your local Roto-Rooter offers the deal, but it's worth asking about. Plenty of plumbing jobs they do for you might total $250, and some might even cost $500, so getting 10% off might save you $25 or $50.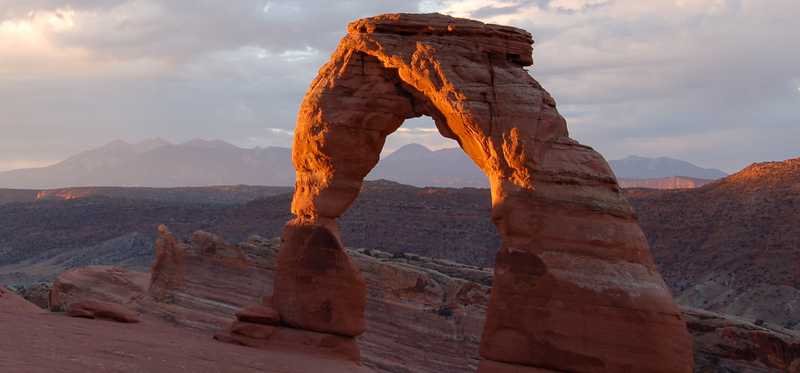 4. National Parks -- discounted passes for those 62 and up
America's National Park Service was established by President Woodrow Wilson in 1916, and has grown to encompass more than 400 areas across the country with more than 80 million acres in total. Entrance fees vary by park, but annual passes are also available, offering access to more than 2,000 federal recreation sites. Annual passes cost most people $80, while many military folks and 4th graders get a free annual pass. Senior citizens, meanwhile, get a discount: Those 62 or older can get an annual pass for just $20 -- or a lifetime pass for $80.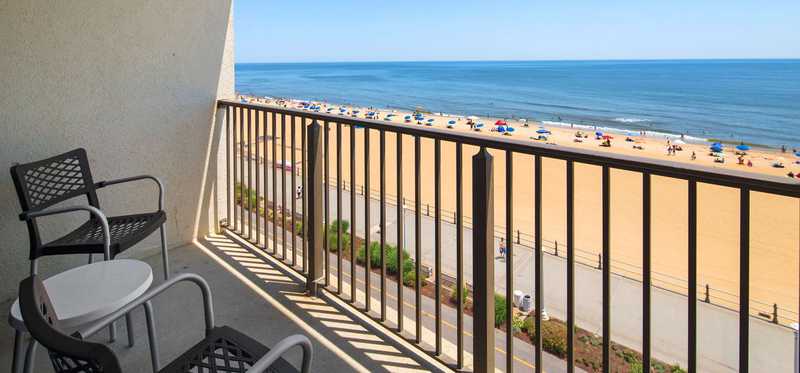 5. Best Western -- 10% (or more) off for those 55 and up
Best Western offers 10% ("or more") off room rates at many (but not all) of its hotels and resorts. That can be a big deal, because its network features more than 4,000 establishments in more than 100 countries. Its hotel brands include Best Western, Best Western Plus, Best Western Premier, Vīb, GLō, Executive Residency by Best Western, BW Premier Collection, and BW Signature CollectionSM by Best Western -- along with its newer franchise offerings: SureStay Hotel by Best Western, SureStay Plus Hotel by Best Western and SureStay Collection by Best Western. If you spend six nights a year at Best Westerns and the room rates average $120, you can save $72 or more annually.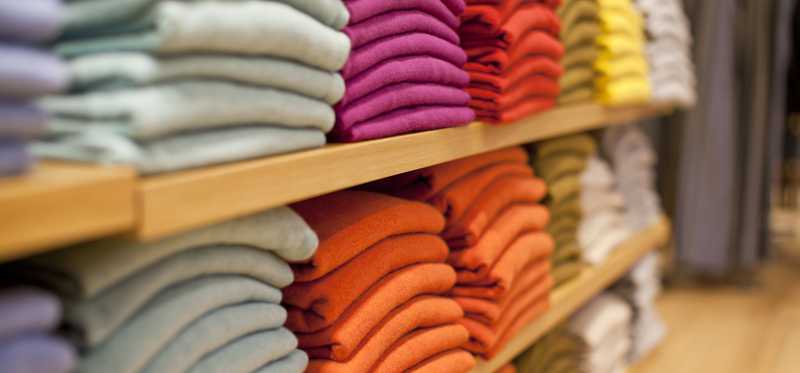 6. Kohl's -- 15% off for those 60 and up on Wednesdays
Kohl's (NYSE: KSS) is a leading retailer of clothing and many other items, with more than 1,100 stores in just about every state in America. If you're 60 or older, you can enjoy a 15% discount in Kohl's stores every Wednesday. If you would normally spend about $500 per year on clothing and you can find what you need at Kohl's, you're looking at a savings of about $75 annually.
ALSO READ: Kohl's Stock Still Has Huge Upside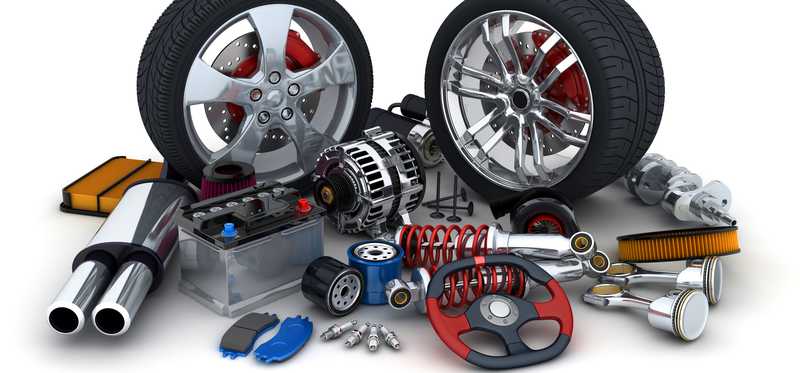 7. Pep Boys -- 10% off for those 55 and up
Whether you need new tires, auto repair or auto maintenance, you can probably get it at a Pep Boys near you. Founded in Philadelphia in 1921 by four guys out of the Navy, it now boasts about 1,000 locations in some 35 states and Puerto Rico. Those who are 55 years old or older can enjoy a 10% discount at Pep Boys stores. If you run up a $250 bill there, you'll save $25. If you have an old or ailing car and you spend a total of $1,000 in one year on one or more repairs, you're looking at a savings of $100.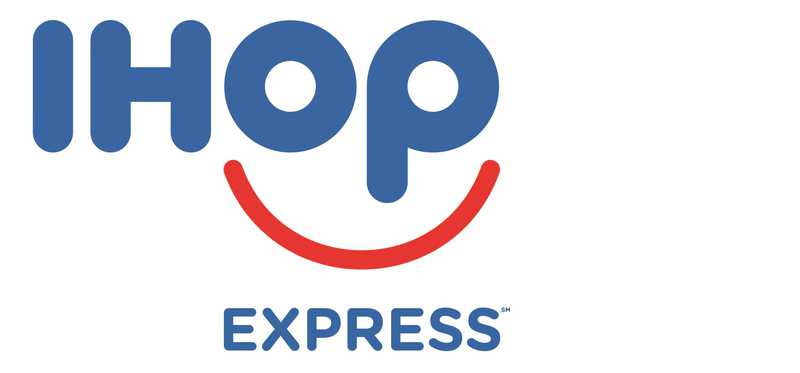 8. IHOP -- a "55+" menu and maybe 10% off, too
Founded in California in 1958, the International House of Pancakes is also known as IHOP, and there are now more than 1,750 locations in all 50 states and around the world. The special deal that the restaurant chain offers seniors is an entire "55+" menu section, featuring senior-sized portions and correspondingly reduced prices. Many locations also offer 10% off, with some even offering a half-off or 2-for-1 dinner special weekly. You can likely save at least $2 to $8 with these discounts each time you dine at IHOP.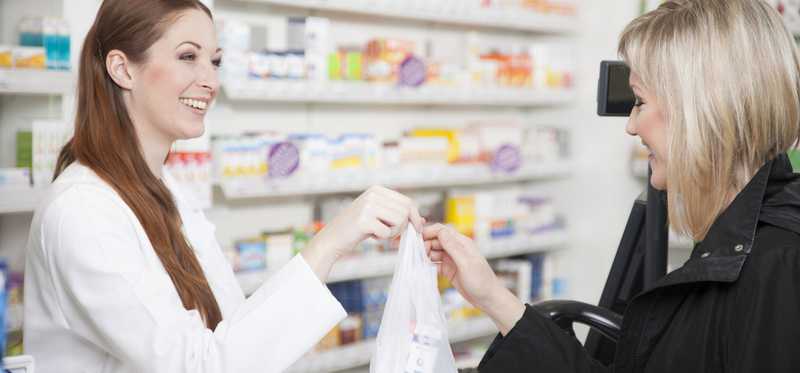 9. Walgreens -- 10% to 20% off for those 50 or 55 or older
The drugstore chain Walgreens, with parent company Walgreens Boots Alliance (NYSE: WBA). has been serving Americans since 1901, and recently operated more than 8,000 locations in all 50 states. Walgreens offers those 55 or older a hefty 20% off eligible items in its stores and 10% off a wide range of items at its online store. (For the latter, use the promo code SENIORS10.) You can even qualify for these discounts if you're a bit younger -- if you are an AARP member, where membership can begin at 50.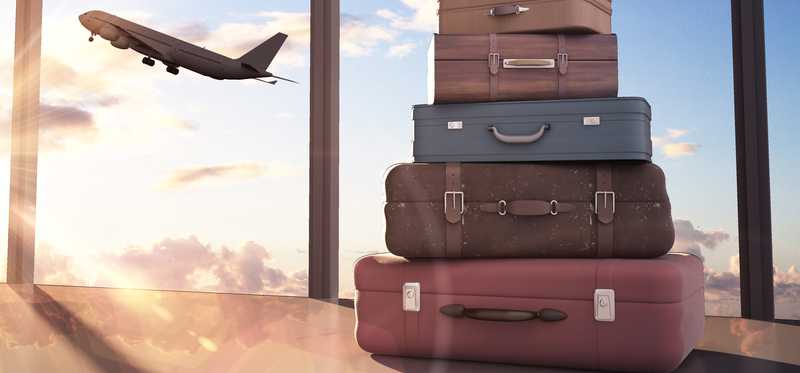 10. United Airlines, American Airlines, and Delta Air Lines -- lower fares for seniors
Many major airlines, including United Continental Holdings (NYSE: UAL), American Airlines (Nasdaq: AAL), and Delta Air Lines (NYSE: DAL), will offer some discounts to some seniors for some flights -- often limited to domestic flights. You will typically need to be at least 65 years old, and you'll want to contact each airline for details and to find out if a discount is available for you. (With United, look for the "seniors" designation when booking a ticket online and you should be able to see if there's a discounted rate.) Yes, calling an airline can be a hassle -- but if you can receive, say, 10% off of two $400 tickets, you're looking at a savings of $80.
ALSO READ: United Continental Makes Progress on Its Master Plan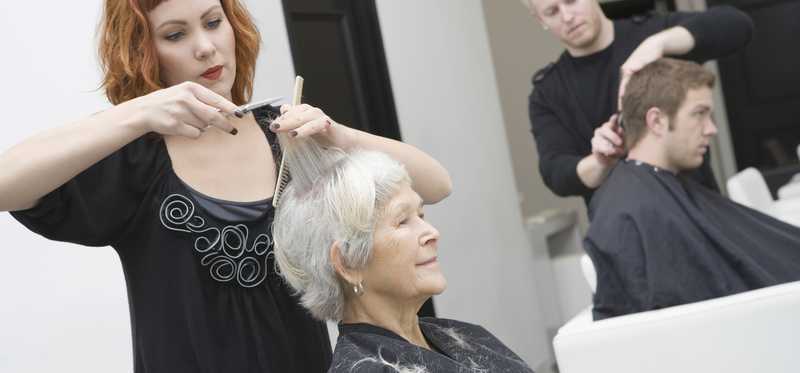 11. Supercuts -- 10% off at some locations for those 60 and up
Part of the Regis (NYSE: RGS) company, Supercuts offers haircuts or other salon services at more than 2,400 Supercuts locations across the country. Better still, there are no appointments required (though you can certainly make them if you'd like). Supercuts reportedly offers 10% off or $2 off for those 60 and older at its company-owned locations (as opposed to franchised ones) -- so ask at your local location(s) whether a discount is available.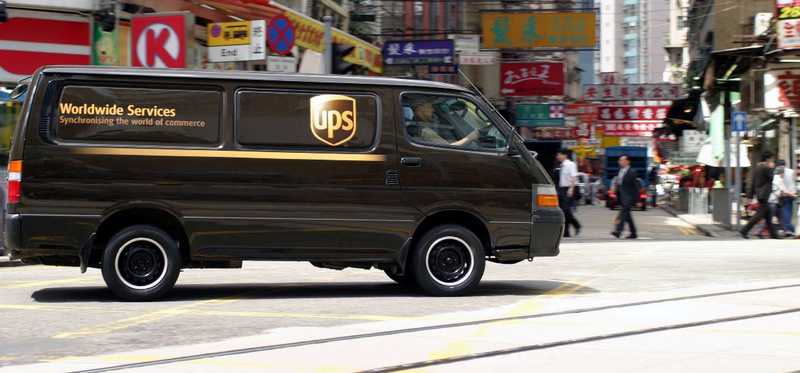 12. UPS Store -- 5% to 15% off for those with AARP memberships
Tracing its roots back to 1907 when its main forms of transportation were feet and bicycles, United Parcel Service, now UPS (NYSE: UPS), has grown into one of the world's largest delivery companies. It boasts a delivery fleet of about 119,000 vehicles, 454,000 employees, and 10.5 million customers. It also has more than 4,600 retail The UPS Store locations, where those carrying AARP cards can get 15% off eligible products and services and 5% off domestic and international shipping services. If you send packages frequently and spend, say, about $10 per week doing so, you might save $50 annually.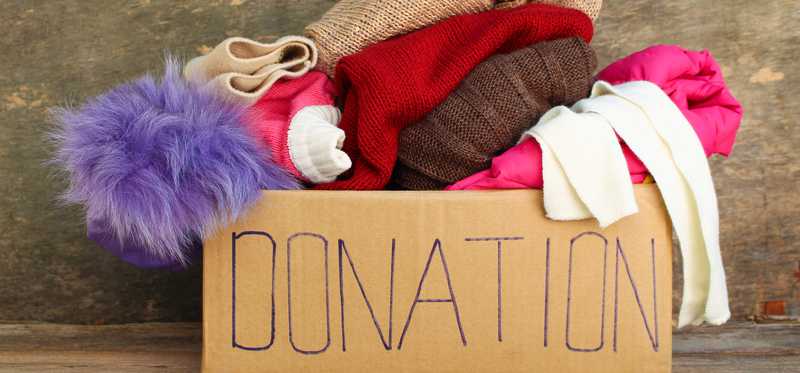 13. Goodwill -- 10% off once a week for those 55 and older
Goodwill Industries helps hundreds of thousands of people train for jobs in a variety of industries, raising money by selling a wide range of items donated to it in its 3,200-plus stores. Yes, prices are already quite low at Goodwill, but those 55 or older may be able to purchase their chosen items for even less. Many locations will reportedly offer seniors 10% off on a certain day of the week. Give your local location a call to see what they offer, and when.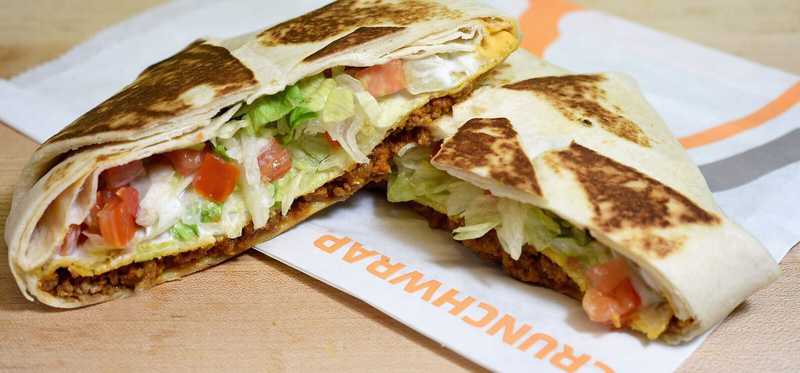 14. Taco Bell -- discounted meals and/or a free drink
The first Taco Bell restaurant opened in California in 1962, offering a product that customers pronounced "Tay-Kohs." Today, there are close to 7,000 Taco Bell eateries all over the world (but mostly in the U.S.). The company reportedly offers a 5% or 10% discount, often with a free drink, to those 65 or older. It's not necessarily available at every location, though, so ask first. Some locations may just offer seniors a free drink. Even that has value, though. If you save $1.49 with a free drink once a week at a Taco Bell, that's $77 per year.
ALSO READ: 4 Consumer-Goods Stocks That Are Up Over 40% This Year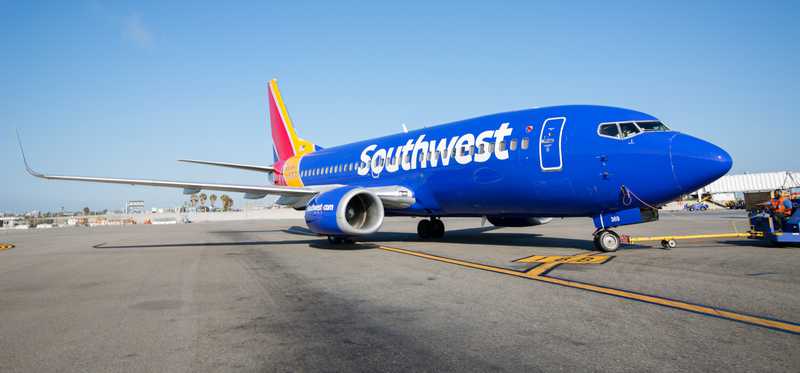 15. Southwest Airlines -- special senior fares for flyers 65 and older
Southwest Airlines (NYSE: LUV), begun 47 years ago, has become America's largest domestic airline, serving some 120 million customers with more than 4,000 flights per weekday in peak seasons to 100 U.S. destinations and beyond. It says that customers who are 65 or older may qualify for special senior fares, and that they should check with a Southwest customer service rep or with a travel agent to inquire about availability and pricing. The senior fares may not be the cheapest fare offered for a given flight, but senior fares are refundable, while the cheapest fares for most folks, the "Wanna Get Away" fares, are not refundable. Refundability can be an appealing feature for seniors who may have to reschedule or cancel due to health issues or other problems.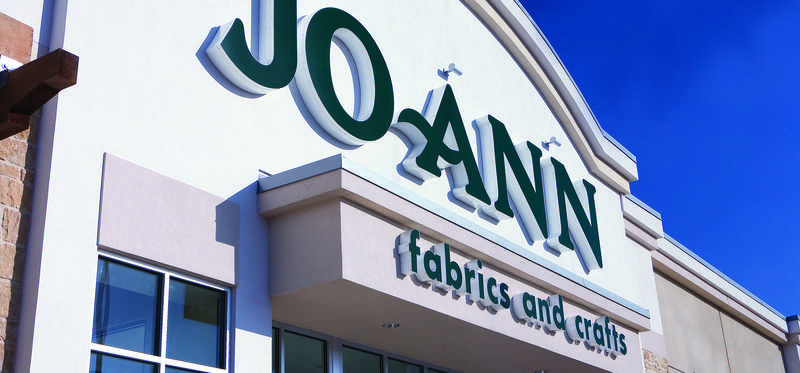 16. JOANN -- 20% off on Senior Discount Days
With more than 865 stores in 49 states, JOANN is a retailer focused on fabrics and crafting supplies. It offers customers aged 55 and up a whopping 20% off their total purchase on its Senior Discount Days, which occur several times per year. If you plan ahead and concentrate your spending there on the discount days, with your spending totaling $150 annually, you can save $30 per year. Those who are big crafters and spenders can save even more.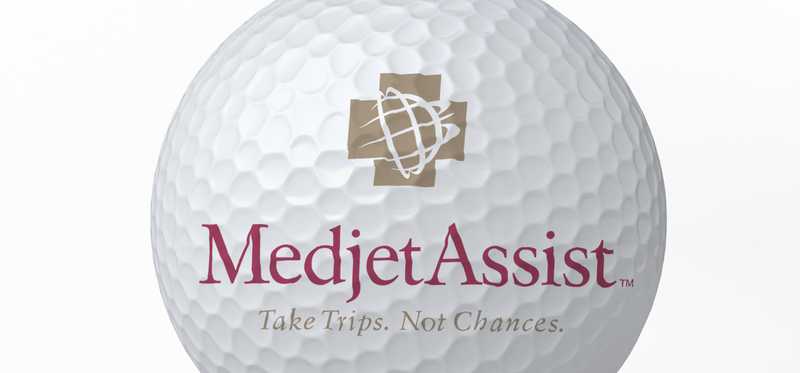 17. Medjet Assist -- discounted travel protection
You may not have heard of Medjet, but you might want to know about them, as they're in the business of emergency medical flights -- rather handy should you suddenly face a serious health problem while traveling. They feature 250 "air ambulances" and offer seniors with AARP membership a discount on their memberships. The company notes that a single transport without coverage can cost $30,000 or much more, and to protect against that it offers memberships starting at $99 ($80 for AARP members) for short terms and $270 ($235 for AARP members) for a year.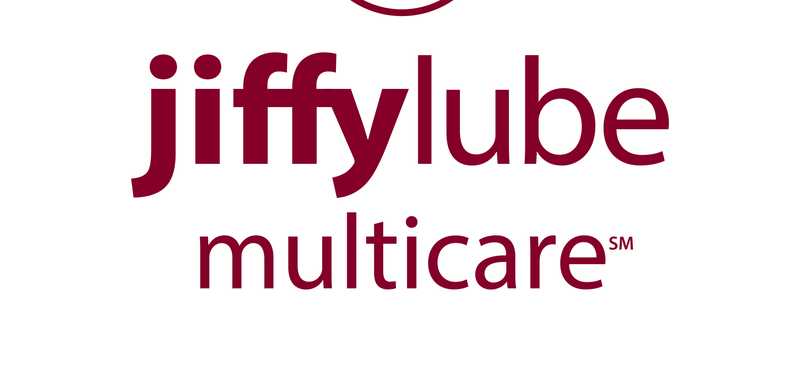 18. Jiffy Lube -- discounts vary by location
With more than 2,000 locations country-wide, Jiffy Lube offers a wide range of automotive services, such as oil changes and tire rotations. It serves more than 20 million customers annually and many (but not necessarily all) of its locations offer discounts to seniors. Check with your local Jiffy Lube for details on any discount it offers.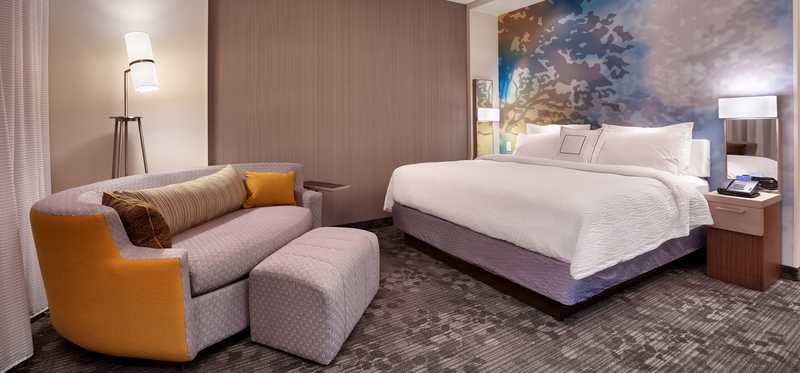 19. Marriott -- 15% off for those 62 and older
Marriott International (Nasdaq: MAR) is one of the world's largest hospitality chains, with more than 6,500 properties around the country and the world and annual revenue topping $20 billion. Its brands include The Ritz-Carlton, St. Regis, Westin, Le Meridien, W Hotels, Fairfield Inn Marriott, Residence Inn Marriott, Sheraton, Renaissance, Springhill Suites, and many others. Marriott offers seniors aged 62 and up a discount of 15% "or more" at its hotels worldwide. If you stay at Marriott hotels for 10 nights a year and pay an average of $175 per night for an annual total of $1,750, you might save $263 per year -- or more.
ALSO READ: Marriott Finishes a Terrific Year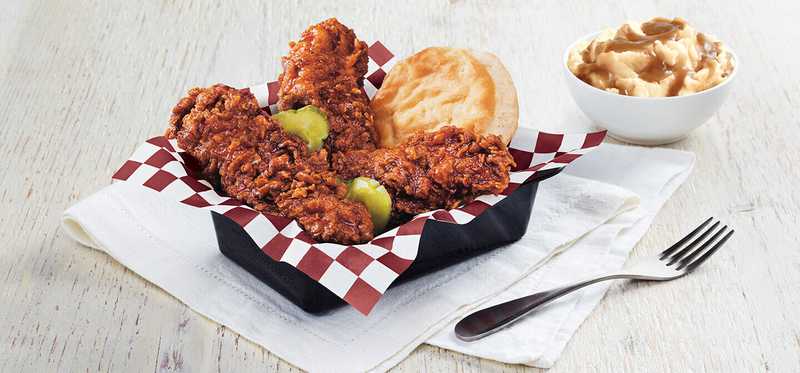 20. KFC -- a free small drink
Kentucky Fried Chicken, now known as KFC and part of parent company Yum! Brands (NYSE: YUM), serves its fare in more than 20,000 locations in more than 125 countries. The company reportedly offers seniors aged 55 and up a free small drink when they order an entree. That might not sound like much, but if you frequent KFC and would normally buy a small drink for, say, $1.49 once a week, you're looking at annual savings of $77. Not every location will offer a discount, though, so check first.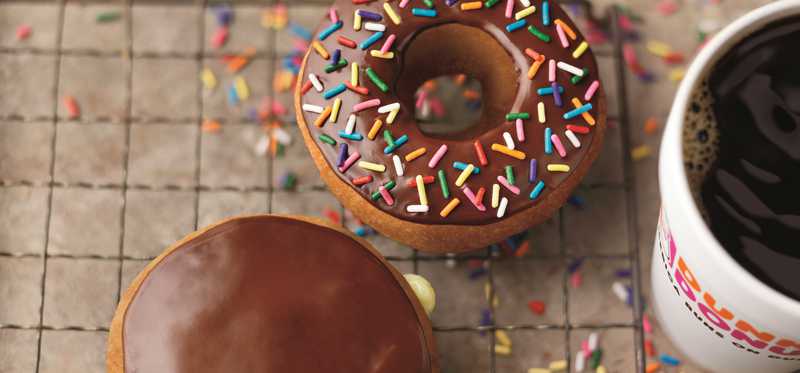 21. Dunkin Donuts -- free donuts with a coffee for those 55 and up
Dunkin Donuts, with its parent company Dunkin Brands (Nasdaq: DNKN), serves more than 3 million customers daily at more than 8,500 locations in 41 states and more than 3,200 locations in 36 other countries. It reportedly offers seniors aged 55 and older a free donut when they purchase a large coffee. The deal varies by location and might work with a large soft drink, as well. Some locations require an AARP membership and some locations won't offer a discount, so check first.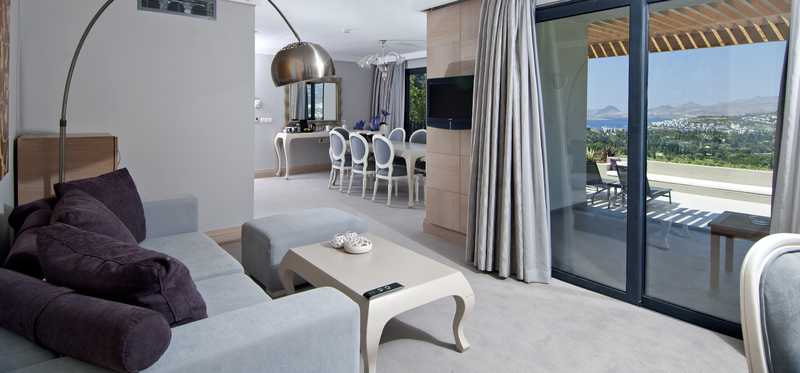 22. Wyndham hotels -- discounted rates for those 60 and older
Wyndham Worldwide (NYSE: WYN) features more than 8,000 properties worldwide bearing brand names such as Ramada, Days Inn, Super 8, Knights Inn, Howard Johnson, Hawthorn by Wyndham, TRYP by Wyndham, Microtel by Wyndham, and Wingate by Wyndham -- among many others. It offers seniors aged 60 and up a discount off of its best available rate at many participating hotels. If you're planning a trip, look into Wyndham properties of interest and ask what discount is available.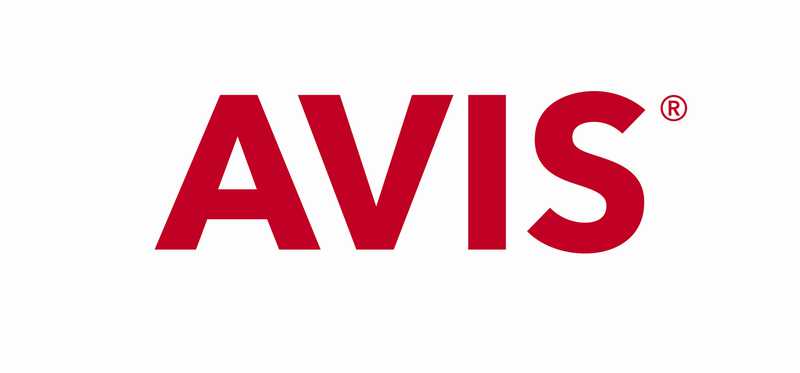 23. Avis -- 30% off for AARP members
Founded in 1946, AVIS, child of parent company Avis Budget Group (Nasdaq: CAR), has grown into one of the biggest vehicle rental companies around, with about 5,500 locations in more than 165 countries. It offers a whopping 30% off its base rates to AARP members who are renting in the contiguous U.S. states and Canada. If you rent from Avis a few times a year, spending a total of $600, you're looking at annual savings of $180!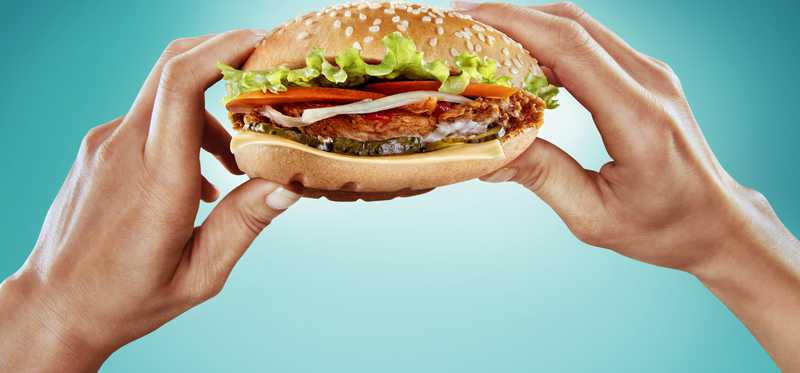 24. Burger King -- 10% off for those 60 and up
Burger King serves its Whoppers and other treats to more than 11 million customers around the world -- each day. It boasts more than 14,000 locations in about 100 countries and territories. The company offers 10% off for customers who are 60 or older, sometimes along with additional discounts on drinks -- but the discounts are not guaranteed at every location. An AARP membership card may qualify you for the discount, and you can get one at age 50.
ALSO READ: Will This 1 Thing Destroy Your Dream Retirement?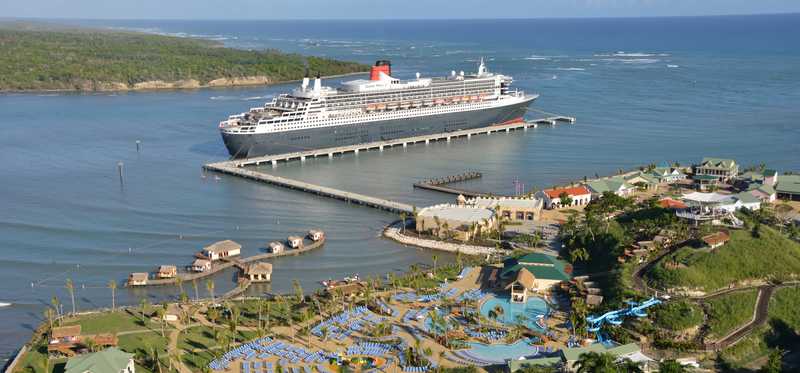 25. Carnival and Royal Caribbean cruises -- discounts for those 55 and older
Carnival (NYSE: CCL) operates a fleet of 24 cruise ships taking millions of passengers annually on three- to 16-day trips to places such as Mexico, Alaska, and the Mediterranean. Royal Caribbean (NYSE: RCL) is another big cruise company, with its website noting that it has innovated by offering cruise passengers rock climbing, ice skating, and even surfing at sea. Both Carnival and Royal Caribbean offer discounted fares for seniors aged 55 and older on certain ships and trips. Carnival has a special web page listing its special rates for seniors for various cruises.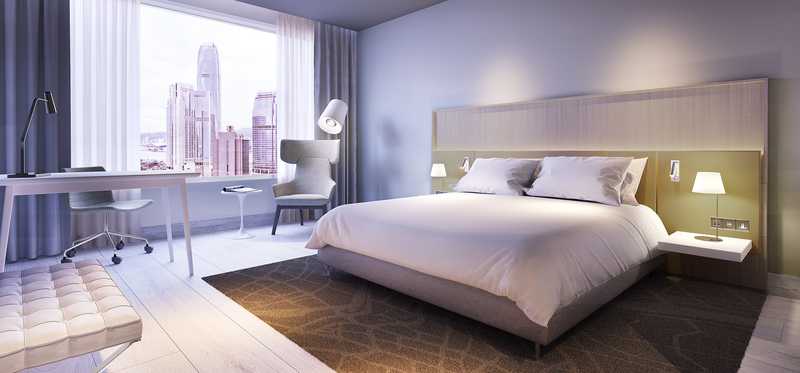 26. Radisson -- discounts vary by location
Radisson boasts more than 1,400 hotels around the world, from America to Zimbabwe. Deals for seniors at Radisson vary by location, so check with any Radisson hotel you're thinking of booking at. Some may not offer any discount, but some others have advertised as much as 15% off for those 65 and older. If you would be spending $500 at Radisson hotels in a year, you may be able to save $75.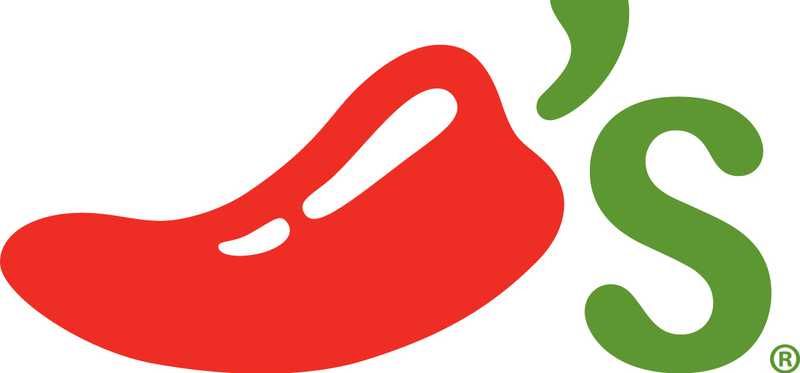 27. Chili's -- 10% off for diners 55 or older
Founded in Dallas in 1975, Chili's is now in 32 different countries, offering a wide range of foods such as ribs, shrimp, and country fried steak. Chili's offers 10% off for customers aged 55 and older. If you're a Chili's aficionado and you eat dinner there every other week with a companion, spending an average of $50 each time, you can save $130 annually.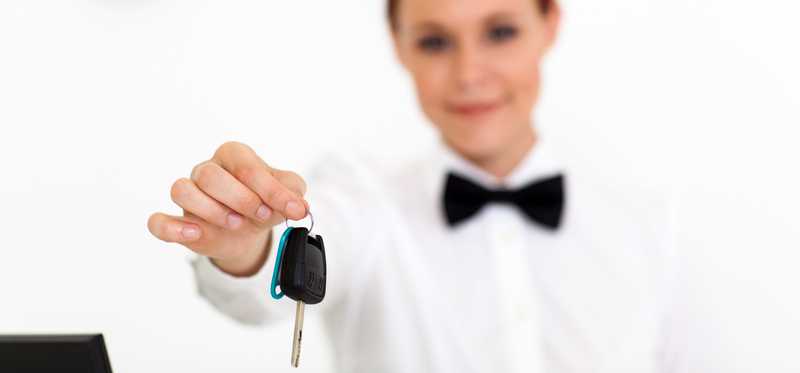 28. Budget Car Rental -- 30% off for AARP members
You can rent a car from more than 1,300 Budget rental locations across the country, and can tool around in anything from a minivan to a Camaro. Budget offers a whopping 30% off its base rates to AARP members who are renting in the contiguous U.S. states and Canada. If you rent from Budget a few times a year, spending a total of $750, you can save a hefty $225 per year.

29. Choice Hotels -- 10% off
The Choice Hotels (NYSE: CHH) chain features more than 6,800 locations around the world, with more than 500,000 rooms in more than 35 countries and territories. Its brands include Comfort Inn, Sleep Inn, Quality Inn, Clarion, EconoLodge, and Rodeway Inn, among others. It offers 10% off for those aged 60 and older or those with AARP memberships. If you would be spending $600 at various Choice hotels in a year, you may be able to save $60 annually.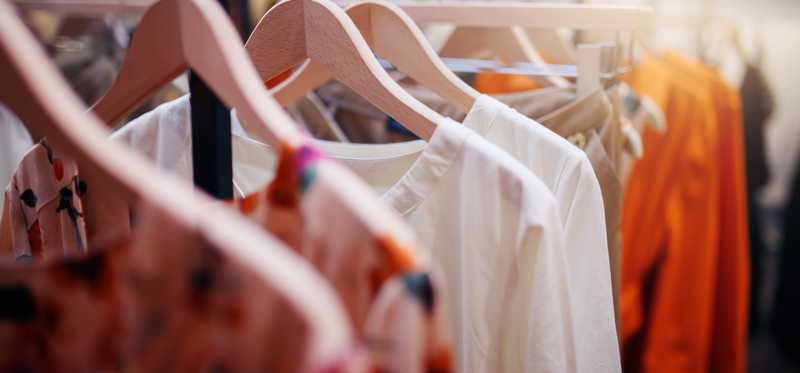 30. Dress Barn -- 10% off for those 55 and up
Dress Barn started in 1962 in Connecticut and now, with some 800 store locations around the country, is part of the Ascena Retail Group. It reportedly offers 10% off on Tuesdays and Wednesdays to customers who are 55 or older, though not necessarily at every location -- so you might want to ask about available discounts before completing your shopping. If you buy $100 worth of clothing there every few months, you might save $40 or more per year.
ALSO READ: Is Everything You Know About the Retail Apocalypse Wrong?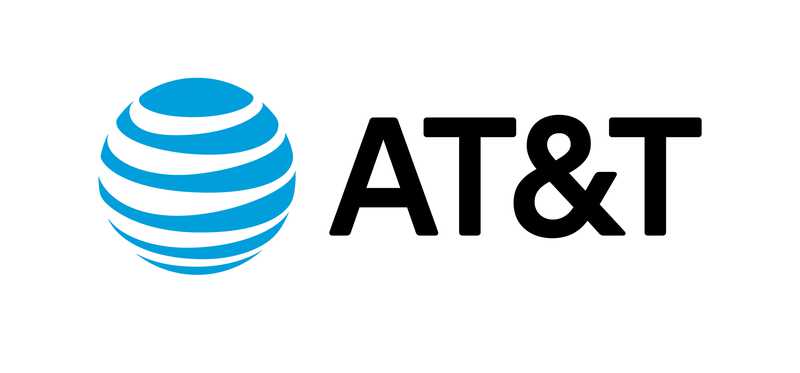 31. AT&T -- a low-cost calling plan for those 65 and up
With annual revenue topping $160 billion, AT&T (NYSE: T) is a telecommunications powerhouse, offering wireless phone services, high-speed internet, and much more. It also has some special offers for seniors. AARP members (who can be as young as 50) can get 10% off the monthly service charge for qualifying wireless plans and 15% off on eligible accessories. If your monthly service charge is $75, you're looking at a savings of $7.50 per month, or $90 per year. If you're 65 or older, regardless of AARP membership, AT&T offers a low-cost nationwide calling program for basic cell phones -- recently costing just $30 per month.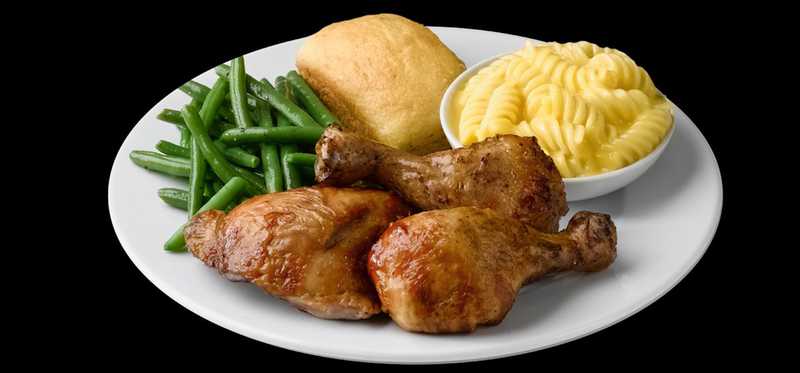 32. Boston Market -- discount for those 65 and older
Offering everything from rotisserie chicken to chicken pot pie to Thanksgiving turkeys to frozen meals you can prepare at home, Boston Market is feeding millions of Americans each year at more than 450 restaurants and through your local supermarket. It reportedly offers a discount to those 65 or older at most of its locations. Check your local Boston Market to see what discount, if any, is available to you.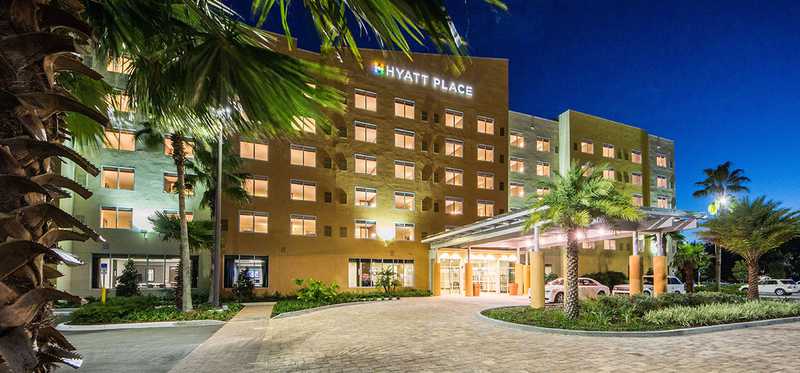 33. Hyatt -- discounted rooms for those 62 and older
Hyatt Hotels (NYSE: H), based in Chicago, encompasses more than 700 properties in more than 50 countries. It reportedly offers discounts of up to 50% to customers aged 62 or older at many (but not necessarily all of its locations). Up to 50% might mean just 5%, though, so be sure to ask what discount is available at any Hyatt hotel of interest.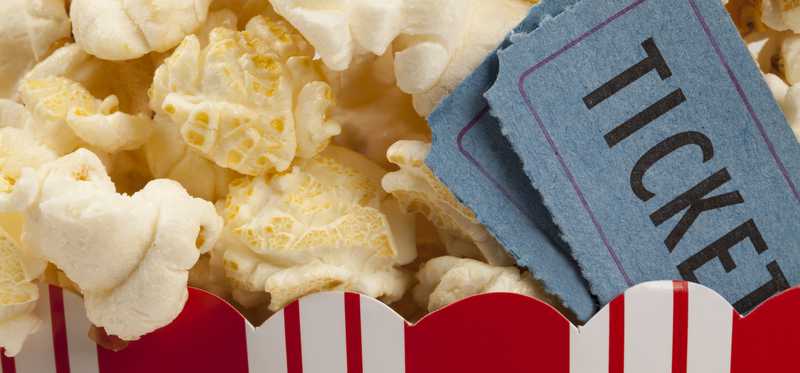 34. Cinemark -- discounted tickets for those 62 and up
Cinemark (NYSE: CNK) is a major theater chain, with 533 theaters and roughly 6,000 screens in the U.S. and more than a dozen Latin American countries. The company offers lower-priced tickets to movie goers aged 62 or older, sometimes only for certain showings and, on designated "Senior" days, all day long. If you enjoy going to the movies with a fellow senior every other week, you may be able to save $4 or more each outing, for a total savings of $100 or more annually.
ALSO READ: Movie Theater Stocks: Due for a Turnaround or Dead in the Water?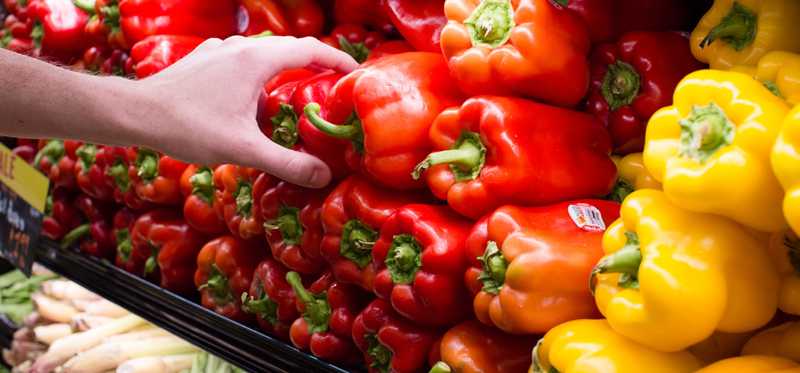 35. Fred Meyer -- 10% off for those 55 and up
The Fred Meyer chain offering groceries and much more to shoppers in the Northwest, is now part of the Kroger (NYSE: KR) empire. It has more than 130 stores, which average more than 150,000 square feet and offer more than 200,000 different items. Fred Meyer also offers discounts to seniors -- those 55 and older can enjoy 10% off most items in its stores. If you do a lot of shopping at Fred Meyer (and if there's one near you, you can get most of your needed items there) and average $100 in spending each month, you can save $120 per year.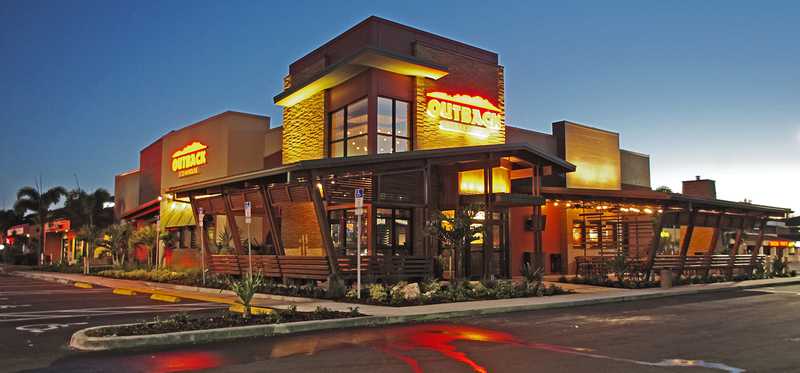 36. Outback Steakhouse -- 10% off for AARP members
Outback Steakhouse, part of Bloomin' Brands (Nasdaq: BLMN) and famous for its Bloomin' Onion, features close to 1,000 locations. The steakhouse chain offers 10% off entire checks for customers who are AARP members. If you like to eat at Outback once a month with others and you spend an average of $75 each time, that's $90 off of $900 spent per year.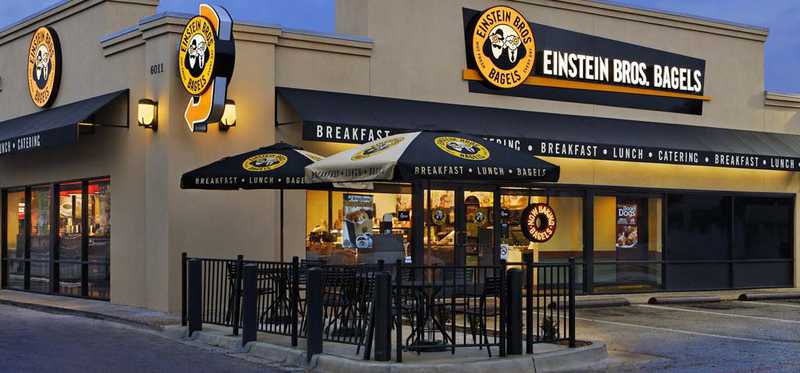 37. Einstein Bros. Bagels -- 10% off for those 60 and older
Einstein Bros. Bagels is America's biggest bagel retailer, with more than 700 locations in 40 states and the District of Columbia. It reportedly offers seniors aged 60 and up 10% off the purchase of a baker's dozen bagels. If you're a bagel fan and buy, say, a baker's dozens every other week for around $12, that comes to about $312 annually. With this discount, you'd save more than $30 per year.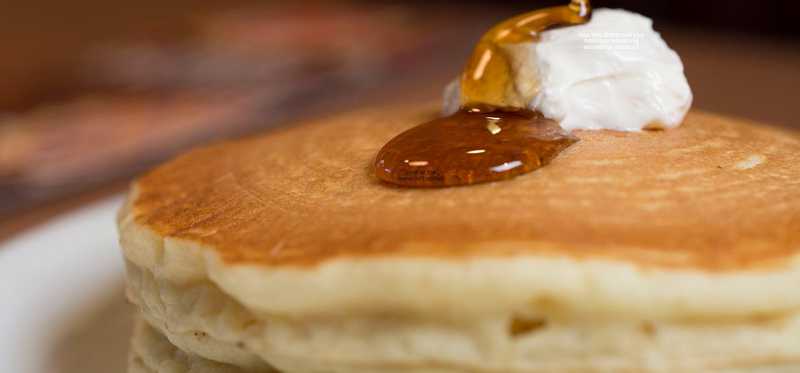 38. Denny's -- 15% off for AARP members
Denny's (Nasdaq: DENN) is a go-to breakfast eatery for many Americans, with more than 1,700 restaurants in the U.S., Canada, and beyond. Denny's offers 15% off the entire bill for customers who are AARP members, and some locations, reportedly, might extend the same or a different discount to seniors without AARP cards, as well. It also features a special menu for those 55 and older, featuring somewhat smaller portions and correspondingly lower prices. If you dine at Denny's an average of twice a month and rack up a $30 bill each time, you can save more than $100 per year.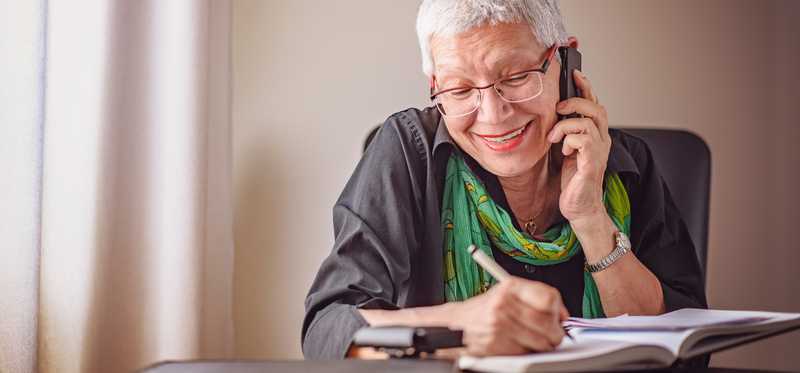 39. T-Mobile -- a discounted wireless plan for those 55 and older
T-Mobile (Nasdaq: TMUS) is not one of the two largest telecom companies in America, but it's No. 3, and is about to increase its size by merging with No. 4, Sprint (NYSE: S). T-Mobile provides more than 70 million customers with wireless service, while Sprint serves more than 50 million. T-Mobile offers a special deal for seniors: Customers aged 55 and up can get two phone lines with unlimited talk, text, and LTE data for $35 per line per month. A similar plan for those younger than 55 recently cost $70 per line -- twice as much.
ALSO READ: T-Mobile Is Working on a Massive Capital Return Program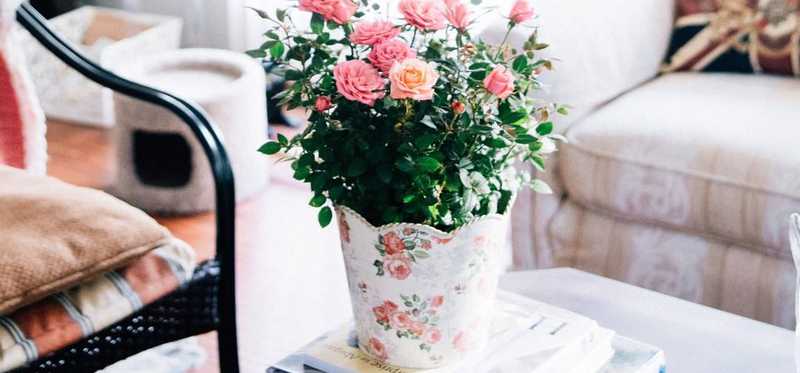 40. 1-800-Flowers -- 20% or $20 off flowers
There are lots of occasions on which you might want to give flowers, and companies such as 1-800-Flowers.com (Nasdaq: FLWS) make it easy, as you can order online or by phone. They also offer a break to older people -- those with AARP memberships can get 20% off flower arrangements or $20 off bouquets valued at $79.99 and above. If you order four $80 bouquets per year, you can save $80!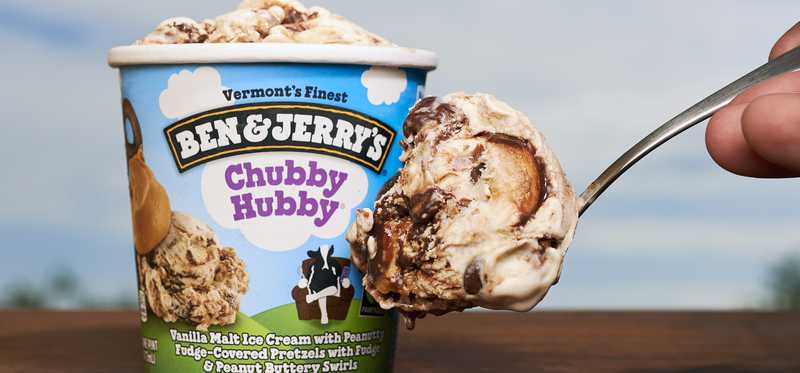 41. Ben & Jerry's -- 10% off for those 60 and older
Ben & Jerry's has grown from a renovated gas station in Burlington, Vermont, to an ice cream vendor so large that it gives away more than a million free scoops annually on its "free cone day" every April. The company offers 10% off for those aged 60 and up, though not necessarily at every location -- so ask before you order your scoops. If you enjoy one $5 treat at Ben & Jerry's each week, you can save $26 per year with this deal.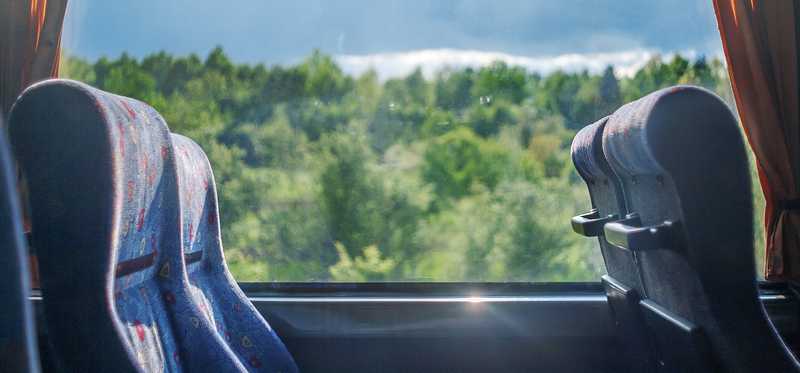 42. Greyhound -- 5% off for those 62 and older
Greyhound is a big and venerable transportation company, delivering close to 18 million passengers each year to more than 3,800 destinations in North America. Greyhound also offers a bit of a break to older travelers, giving 5% off certain fares for those 62 and older. If you travel by Greyhound somewhat frequently, such a seemingly small discount can add up: A dozen $50 rides in a year can result in $30 saved. It's not a fortune, but better to have those dollars in your pocket than someone else's. (In Canada, Greyhound offers a 20% price break for seniors.)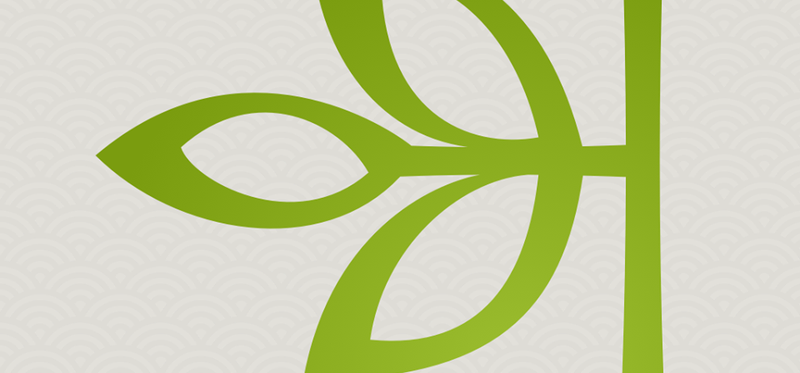 43. Ancestry.com -- 30% off memberships
Many people enjoy studying their family tree and exploring their roots. One of the most popular resources for that is Ancestry.com, which offers access to billions of international birth, marriage, death, census, military, church, and other records, among other things. It also offers a 30% discount on membership for AARP members. Six-month memberships range from $99 for access to U.S.-only records to $199 for everything the company offers. Annual savings, then, can range from about $60 to about $120.

44. Rite Aid -- 20% off once a month
Rite Aid (NYSE: RAD) offers pharmacy products and services across the nation via its network of 2,569 stores in 19 states (as of the end of 2017). The company also offers seniors aged 65 and older a hefty 20% off most items on the first Wednesday of each month. If you can do most or all of your Rite Aid shopping on those days and you average $50 in spending each month, that will get you a total of $120 off of a total of $600 in spending.
ALSO READ: Has Rite Aid's Turnaround Begun?

45. LensCrafters -- 30% off a pair of glasses
LensCrafters is one of America's largest vision-focused retail chains, with more than 1,000 locations in the U.S. and roughly 150 abroad. LensCrafters offers 30% off of a complete pair of glasses (that's both the lenses and the frame) for AARP members. (Remember that AARP memberships start at age 50.) If you're interested in a $250.00 pair of glasses, you can save $75.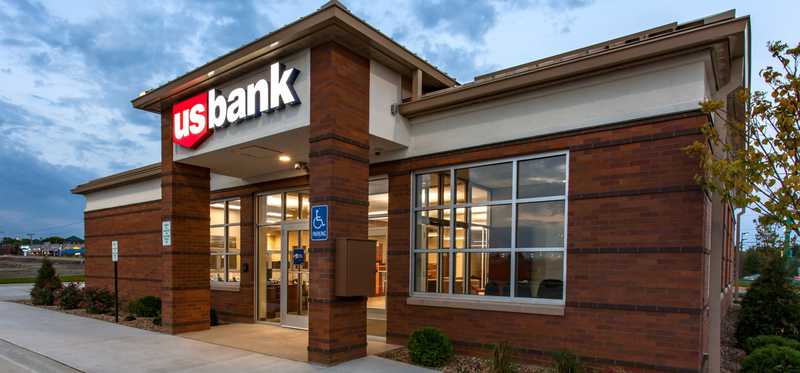 46. US Bank -- interest and no maintenance fee for those 65 and up
It's worth checking with your bank to see if it offers any senior discounts. US Bank, corporate child of parent company US Bancorp (NYSE:USB), with more than 3,000 branches as of last year, does. It offers checking accounts that pay interest and a waived monthly maintenance for accounts where at least one owner is 65 or older. Other perks include free personal checks and money orders.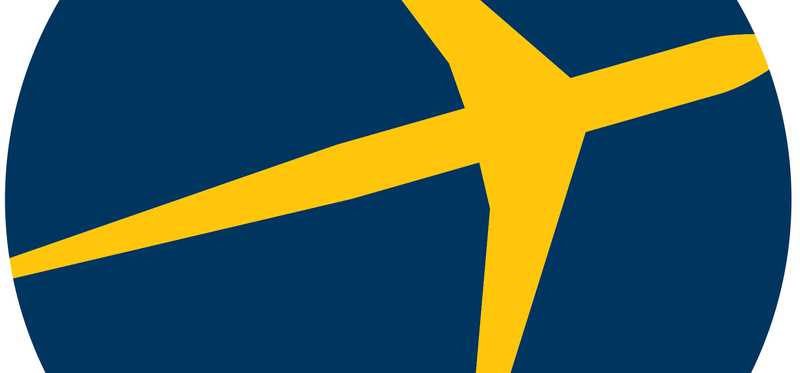 47. Expedia -- discounts for AARP members
Expedia (Nasdaq: EXPE) is a top global travel-booking website, helping millions of people each month book airfare, hotel deals, car rentals, destination weddings, cruises, and more. It also powers the AARP Travel Center, featuring good rates for members hotel rooms, car rentals, and cruises, and charging no booking fees on flights. If you're an AARP member, this option is well worth investigating when you're planning a trip.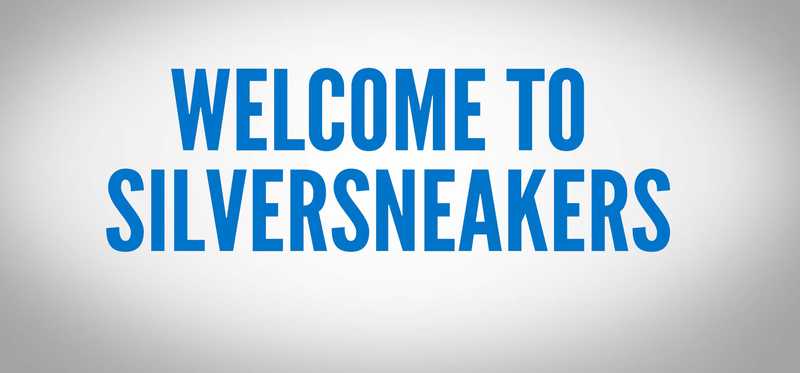 48. Silver Sneakers -- free fitness club membership
The Silver Sneakers program offers many seniors aged 65 and up free gym memberships at more than 14,000 gyms and fitness centers in America. You can check at the Silver Sneakers website to see if your health insurance plan includes this perk. The program has thousands of members and when surveyed, more than 90% reported that it has improved their quality of life.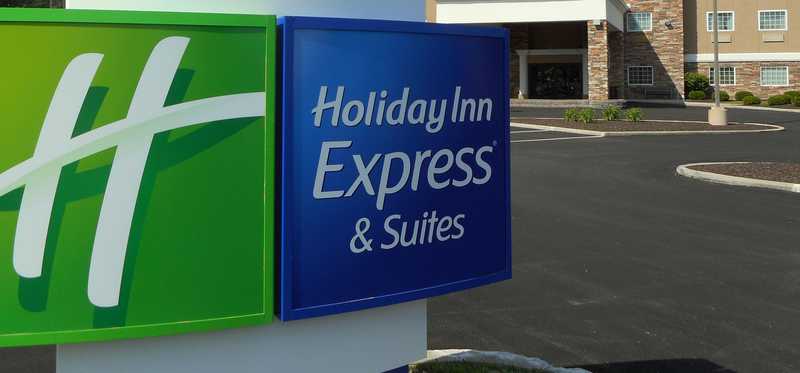 49. InterContinental Hotels -- discounts for those 62 and older
The InterContinental Hotel Group, or IHG (NYSE: IHG), encompasses many lodging establishments you've heard of and some you've probably stayed at: InterContinental Hotels & Resorts, Kimpton Hotels & Restaurants, Hotel Indigo, EVEN Hotels, HUALUXE Hotels and Resorts, Crowne Plaza Hotels & Resorts, Holiday Inn, Holiday Inn Express, Holiday Inn Club Vacations, Holiday Inn Resort, avid hotels, Staybridge Suites, and Candlewood Suites. The company boasts more than 5,300 hotels and close to 800,000 guest rooms globally for its more-than-150 million annual customers. It offers seniors aged 62 and up or those with a "valid membership ID of a retired persons organization" (think AARP card) discounted rooms at many of its hotels. Check with any hotel of interest to see what kind of discount is available.
ALSO READ: The 2 Best Dividend Stocks in the Hotel Industry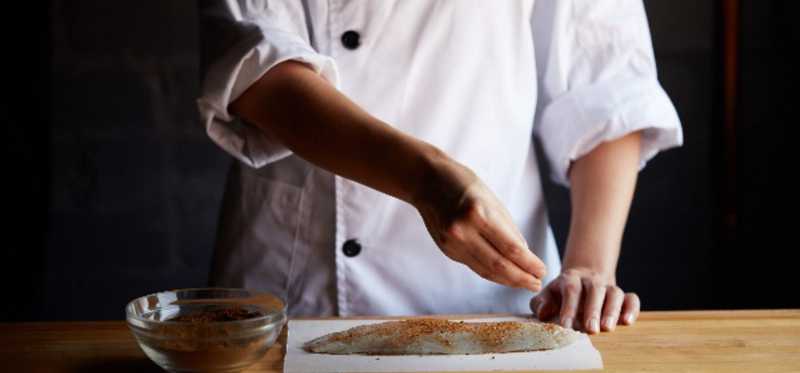 50. Bonefish Grill -- 10% off
Founded in Florida and now with more than 200 locations around the U.S., Bonefish Grill is a place to go for more than fish. Its menu offers everything from Cobb salad and calamari to filet mignon and blackened fish tacos. It also offers a discount for many older diners -- those with an AARP membership can enjoy 10% off their bill. If you dine at Bonefish every other month and spend $75 there each time, you can save $45 annually. 

Selena Maranjian owns shares of Marriott International. The Motley Fool recommends Carnival, Dunkin' Brands Group, Expedia, Hyatt Hotels, Marriott International, and T-Mobile US. The Motley Fool has a disclosure policy.
Premium Investing Services
Invest better with The Motley Fool. Get stock recommendations, portfolio guidance, and more from The Motley Fool's premium services.