7 Stores and Restaurants That May Be Coming to Your Town
By Jeremy Bowman - Nov 13, 2018 at 6:02AM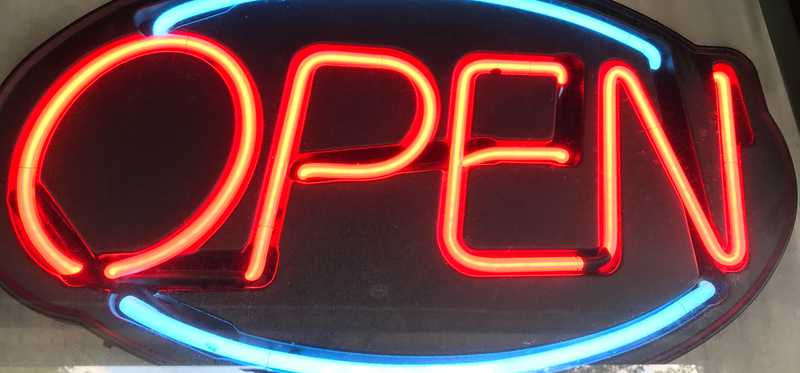 7 Stores and Restaurants That May Be Coming to Your Town
Coming soon to a location near you
Though headlines about a "retail apocalypse" and big-name bankruptcies like Sears and Toys "R" Us have dotted the financial news over the last year, the reality is that plenty of restaurant chains and retailers are still expanding.
With consumer confidence near an all-time high and unemployment at historic lows, the average American shopper is feeling great going into the holiday season. Not surprisingly, more than a few chains are looking to expand while the economy is still hot. Below are a few restaurants and retail stores that could be coming to a corner near you.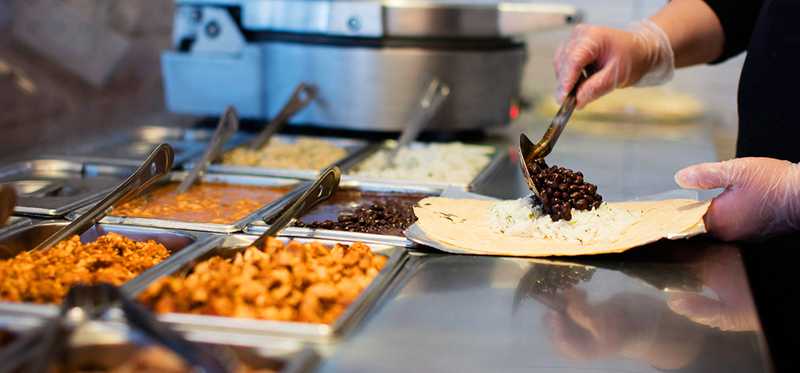 1. Chipotle Mexican Grill
Despite the burrito roller's setback following the E. coli outbreak in 2015, it's still aggressively pushing ahead with new stores. Chipotle (NYSE: CMG) plans to open 130-150 new stores this year and to add another 140-155 in 2019.
Management believes it can open 5,000-10,000 locations in the U.S., and it currently has about 2,500 restaurants, meaning it sees plenty of room for expansion. With same-store sales delivering only modest growth, the company will rely on new stores to grow profits and justify its current valuation.
Chipotle has new stores coming across the country, including in New Lenox, Illinois, Selinsgrove, Pennsylvania, and Elk Grove, California.

2. Target
Though Target (NYSE: TGT) is fully embracing e-commerce this holiday season, by offering free two-day delivery with no minimum or membership fee, the company is also continuing to open new brick-and-mortar stores. The big-box chain has been primarily focused on smaller-format stores in cities and college towns that complement its new e-commerce push and recent acquisition of Shipt. The company has added a net 19 new stores over the past year, but its number of small stores, under 50,000 square feet or less, actually nearly doubled from 34 to 59, while the company closed a handful of its larger stores.
Among the places where Target is opening new stores right now  include Cambridge, Massachusetts., Portland, Oregon., Los Angeles, Philadelphia, Dallas, and Selden, NY. Target has at least 19 new stores planned for next year in similar locations like San Diego, Seattle, Lexington, Kentucky, and East Lansing, Michigan.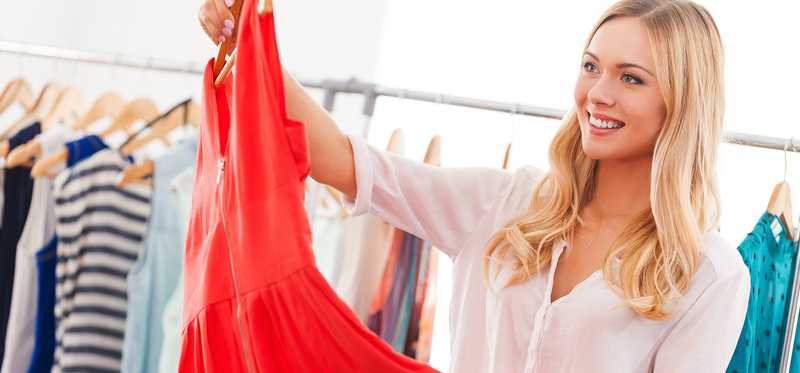 3. T.J. Maxx/Marshall's
Perhaps, no major apparel retailer is expanding faster than TJX Companies (NYSE: TJX), the parent of T.J. Maxx and Marshall's. The company has a long-term goal of operating 3,000 of the off-price "MarMaxx" stores, up from a current total of 2,304. Over the past year, it's opened 34 Marshall's and 42 T.J. Maxx locations. The company is aggressively expanding the footprint of its two chains, as well as Home Goods, its home furnishings brand, because the off-price sector has proven more resilient to e-commerce than the bulk of brick-and-mortar apparel retail.
Off-price stores deal with high volumes of irregular orders that they need to turn over quickly at low prices. Therefore it's inefficient to spend money listing every item online and on shipping costs for low-priced merchandise.
Recent numbers show why TJX continues to add new stores as comparable sales in the segment were up 7% in the most recent quarter.
Among the newest T.J. Maxx openings are in Sacramento, California, Dania Beach, Florida, Jamestown, Minnesota, Wilkes Barre, Pennsylvania, and Fort Mill, South Carolina.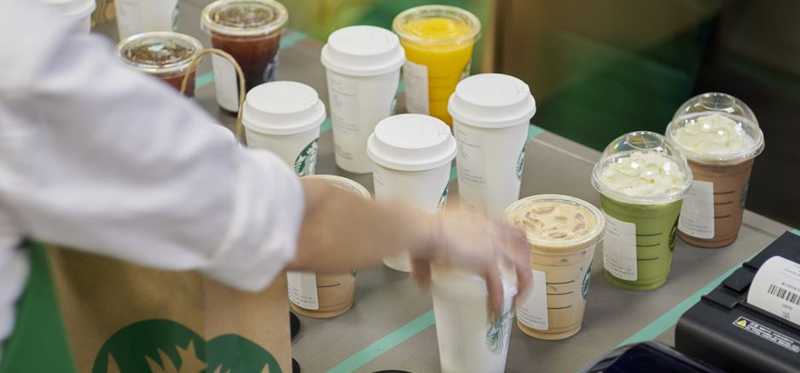 4. Starbucks
The world's largest coffee chain continues to blanket the country with new stores, even as it said it would close 150 underperforming locations in June, more than its usual annual culling. In its most recent quarter, Starbucks (Nasdaq: SBUX) added a net 250 locations in its Americas segment, the vast majority of which are in the U.S.
The java giant relies on its new stores to generate revenue growth as customer traffic has been stalled recently as most restaurant chains in the U.S. have struggled to add new customers, instead depending on new stores and higher prices to grow sales. Starbucks is pushing beyond its traditional strengths in downtown areas in upscale neighborhoods with new store experiments like its Reserve cafes, and with locations in low-income communities like Ferguson, Missouri.
Among its new locations, the company has most recently opened are in Tucson, Arizona, Grand Rapids, Michigan, and Portland, Oregon.
ALSO READ: 4 Things Starbucks Management Wants Investors to Know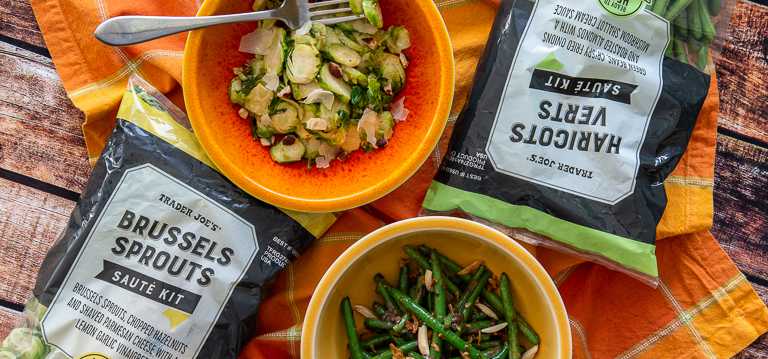 5. Trader Joe's
Supermarkets have proven themselves to be one of the most resilient retail concepts to e-commerce. Despite the efforts of companies like Instacart, Amazon, and even Walmart, most Americans still prefer to shop in store for their groceries.
Privately held Trader Joe's has been one of the more successful supermarket chains with sales per square foot in the range of $1,734, nearly twice that of rival Whole Foods. Not surprisingly, Trader Joe's continues to expand as the brand is clearly in high demand. Last year, Trader Joe's added 14 locations, and another 13 so far this year, giving it 473 nationwide.
Recent openings include Santa Rosa, California, New York, N.Y., Calabasas, California, and Germantown, Tennessee.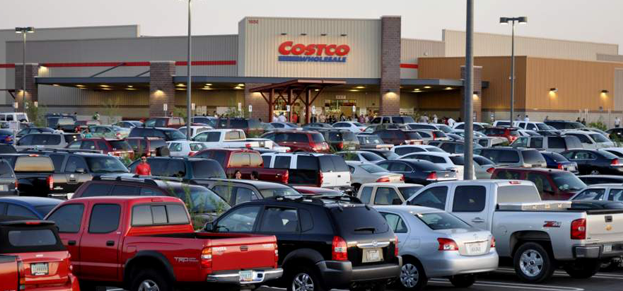 6. Costco
Like Trader Joe's, Costco (Nasdaq: COST) has largely bucked the conventional wisdom about brick-and-mortar retail as its cavernous warehouses continue to attract bargain shoppers with its membership-based, buy-in-bulk model. Like T.J. Maxx, Costco also benefits from the "treasure hunt" effect as shoppers never know exactly what they'll find in the stores, which helps draw them in.
In the fiscal year ended Sept. 2, the company added 13 warehouses in the U.S., and expects to open another six by the end of 2018, giving it 533 locations in the U.S.
Though Costco has made efforts in e-commerce, the bulk of its growth still comes from brick-and-mortar retail, and with comparable sales in U.S. locations up 7.4% last year excluding fuel, it's clear why the company is adding new stores.
In recent months, the company has opened locations in Fairbanks, Alaska, Owings Mills, Maryland, Webster, Texas, and Davenport, Iowa.

7. Dollar General
Dollar General (NYSE: DG) is expanding faster than any other retailer in the country. The discount retailer is exploiting an underserved niche in the country, selling canned food, paper products, and sundries in small stores across rural America. The company has more than 15,000 stores in the U.S. and has opened 481 new locations across the country, with a goal of opening 900 stores this year.
Dollar General is also targeting urban locations with its DGX concept, which has a smaller format and is more focused on consumables.
That strategy appears to be paying off as the retailer posted comparable sales growth of 3.7% in its most recent quarters. As long as same-store sales are moving higher, the company should continue with its aggressive expansion.
With more than two new stores opening daily, there's a good chance that a Dollar General is coming soon to a location near you.
ALSO READ: Is Dollar General Making Progress on Its Profitability Initiatives?

To the victors go the spoils
With retail sales continuing to surge and ample real estate vacancies as mall-based chains and others have closed stores or even declared bankruptcy, there's plenty of opportunity for thriving retailers and restaurants like the ones above to add new locations. As the American economy rapidly expands, don't be surprised if one of these chains opens soon near you.

John Mackey, CEO of Whole Foods Market, an Amazon subsidiary, is a member of The Motley Fool's board of directors. Jeremy Bowman owns shares of Chipotle Mexican Grill and Starbucks. The Motley Fool owns shares of and recommends Amazon, Chipotle Mexican Grill, and Starbucks. The Motley Fool recommends Costco Wholesale and The TJX Companies. The Motley Fool has a disclosure policy.

Premium Investing Services
Invest better with The Motley Fool. Get stock recommendations, portfolio guidance, and more from The Motley Fool's premium services.