9 States With the Fastest-Growing Economies
By Matthew Frankel - Mar 27, 2018 at 10:23AM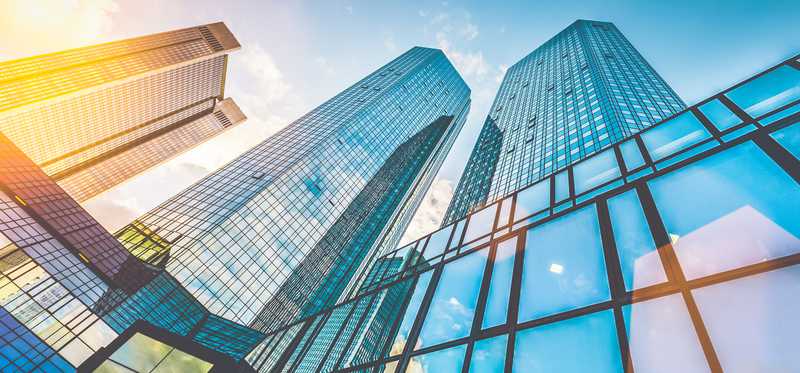 9 States With the Fastest-Growing Economies
Outpacing the national average
The United States as a whole is starting to grow quite nicely, with 2.6% annualized GDP growth in the fourth quarter of 2017. However, there are some states with economies that are growing significantly faster than the national average.
Here are the nine fastest-growing state economies, according to the latest data from the Bureau of Economic Analysis (BEA).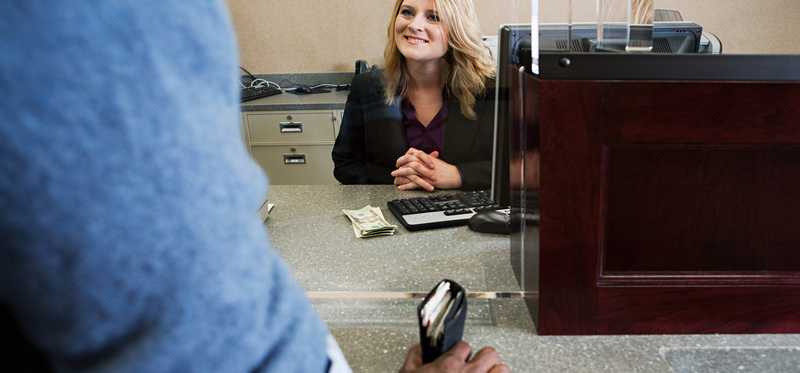 National trends
The finance and insurance industry grew by 14.7%, which was a big contributor to growth in every state and D.C. Durable goods, information services, and mining also grew at strong rates over the past year.
On the other hand, agriculture, forestry, fishing, and hunting actually declined by 2.4% across the U.S., and was an especially large drag on South Dakota, which had the lowest GDP growth, and Iowa.
State GDP growth ranged from a low of 0.5% to a high of 5.7%. Not a single state had negative GDP growth, according to the latest data.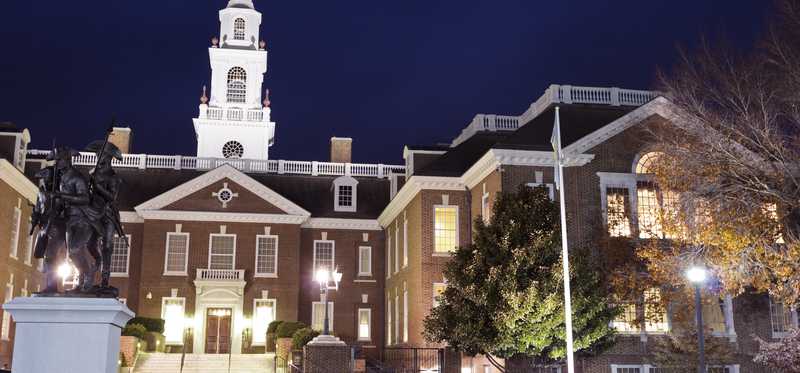 1. Delaware -- 5.7% GDP growth
Delaware officially has the fastest-growing economy in the United States. However, Delaware isn't growing rapidly in all industries -- in fact, Delaware experienced below-average growth in 13 of the 21 industries tracked by Bureau of Economic Analysis data.
The big growth story in Delaware has been its finance and insurance industry. As I mentioned in the previous section, finance was a boost for every state, but Delaware's finance and insurance industry has been on fire. In fact, 4.57 percentage points of Delaware's 5.7% GDP growth came as a direct result of this leading industry, and Delaware's official state website says that Delaware's finance industry is expanding at nearly twice the national rate. 

2. Texas -- 5.0%
Unlike most other states on the list, Texas' GDP growth hasn't been as dependent on its financial industry. In fact, while Texas' finance and insurance industry certainly grew, it did so at less than the national average.
Instead, Texas' booming mining industry was the leading contributor to its second-highest GDP growth. According to the Texas Workforce Commission and Real Estate Center at Texas A&M University, Texas' mining and logging industry added 29,100 jobs in 2017 alone, a 13.5% increase. Durable goods manufacturing and real estate have also been big contributors to Texas' strong growth.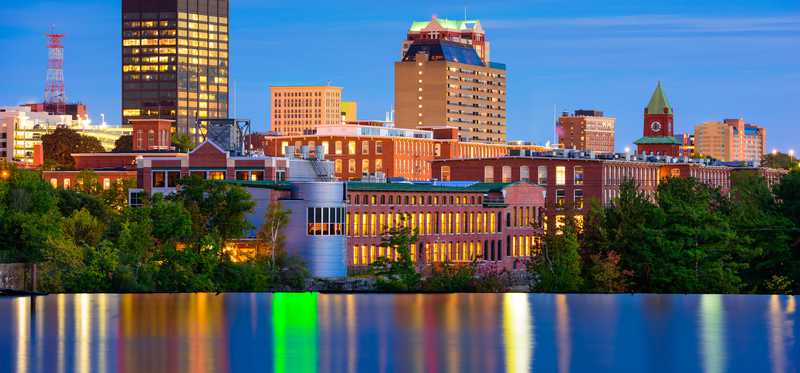 3. New Hampshire -- 4.4%
New Hampshire has several fast-growing industries. In addition to finance and insurance, the durable goods, retail, real estate, and healthcare industries in New Hampshire are growing at a rapid pace.
Not only does New Hampshire have strong economic growth, but the state has an unemployment rate of less than 3%, one of the lowest in the nation. 
ALSO READ: The 37 states That Don't Tax Social Security Benefits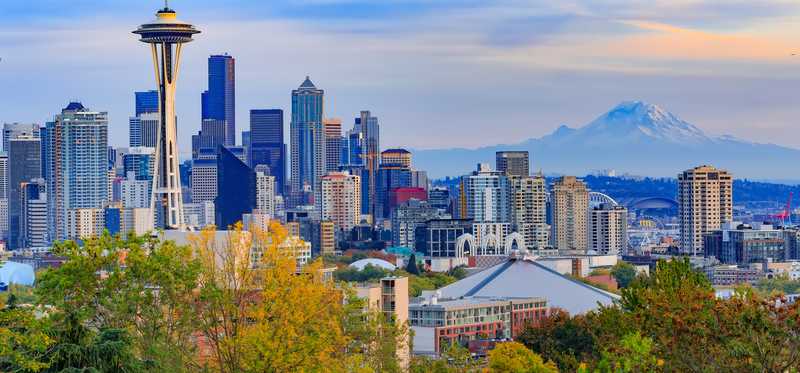 4. Washington state -- 4.3%
Washington is the only state whose largest contributing industry to GDP growth is information services. In addition, Washington's wholesale trade and real estate industries grew strongly, and the portion of GDP growth coming from government activities was more than four times the national average.
In fact, in 2016 Washington had the highest GDP growth in the U.S., and personal finance website WalletHub ranked Washington state as the "best economy in the U.S." in 2017, based on high rankings in exports, job growth, and more. So, Washington's growth appears to be on a sustained and strong upward trend.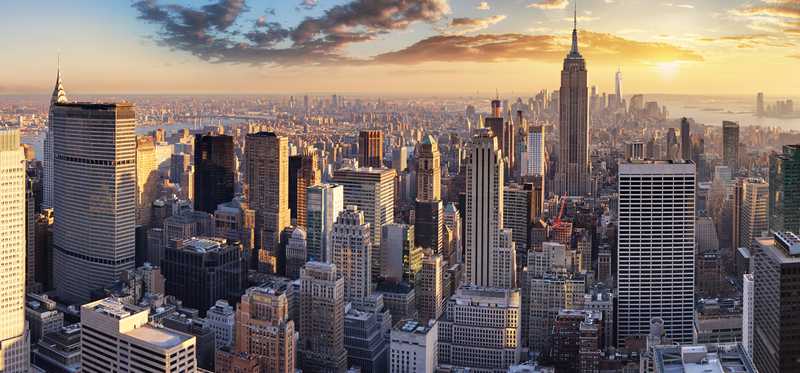 5. New York -- 4.0%
Despite negative growth in its real estate industry, New York is the fifth-fastest growing economy in the U.S. Not surprisingly, New York's finance and insurance industry was the state's biggest contributor to growth by far, accounting for about 65% of its GDP growth for the past year.
New York is the third-largest economy in the U.S., behind only California and Texas. According to the New York Department of Labor, the state has added more than 1 million private-sector jobs annually since 2009.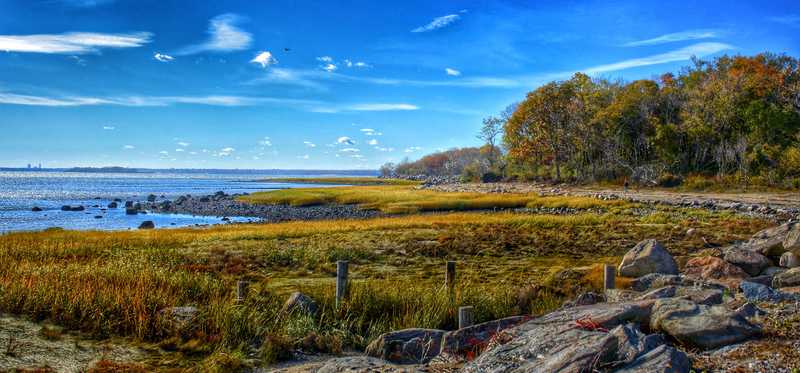 6. Connecticut -- 3.9%
Like most states, Connecticut's finance and insurance industry was the leading cause of its strong GDP growth, contributing about 42% of the total growth. Durable goods, retail trade, health care, and information technology also were big contributors, while Connecticut actually experienced negative GDP growth from utilities, construction, government, and accomodations and food services.
Unlike many other states on the list, Connecticut's economic growth is a relatively new phenomenon. The economy didn't grow at all in 2016, and posted a negative 4.4% growth rate in early 2017.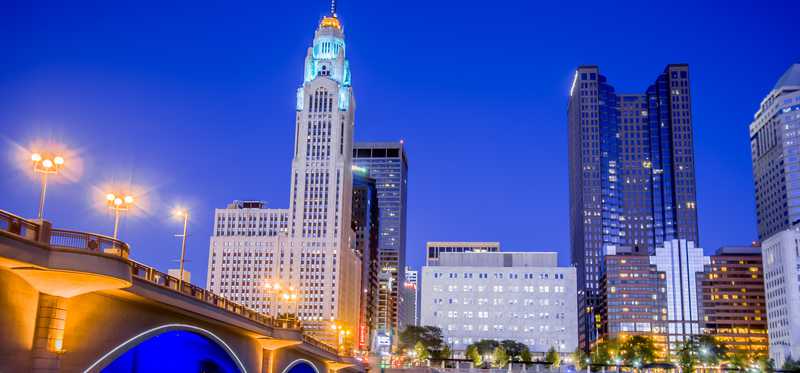 7. Ohio -- 3.9%
Finance and insurance was the leading contributor to Ohio's GDP growth, but two-thirds of the state's growth came from other industries over the past year. Durable goods manufacturing was a strong area of Ohio's GDP growth, and the state's real estate industry had the biggest positive impact on GDP growth in the entire United States.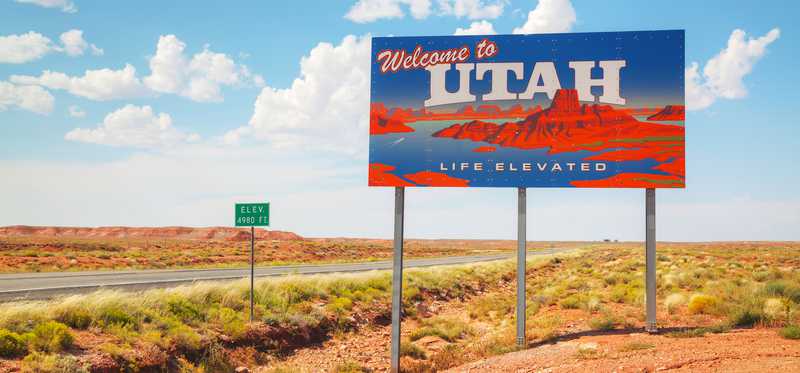 8. Utah -- 3.9%
Utah's growth came from a well-rounded assortment of industries. No industry was a major standout -- other than finance and insurance -- but only three of the BEA's 21 industrial categories grew at a negative pace, and those were all by miniscule amounts.
In addition to strong GDP growth, there are other strong signs for Utah's economy. The state's population is growing at one of the fastest rates in the nation (1.9% in 2016 alone), and its employment growth rate is even better (3.1%).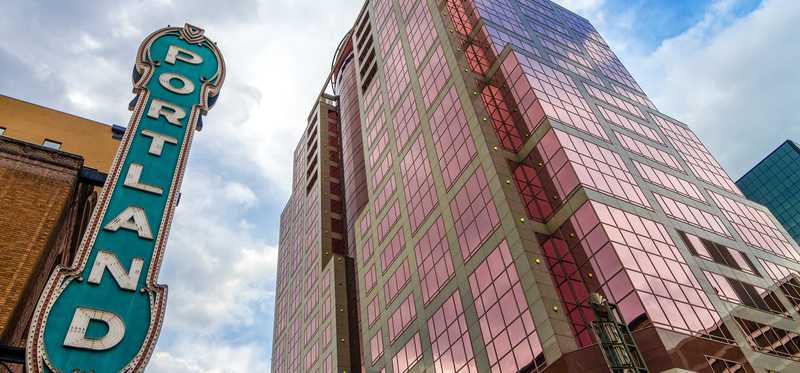 9. Oregon -- 3.8%
Oregon's real estate industry had the second-most negative growth rate in the U.S., and Oregon's finance and insurance industry grew at one of the slowest rates in the country.
The reason Oregon makes the list is because of growth in its durable goods industry, which was the strongest in the U.S. and made up nearly half of the state's overall GDP growth. Oregon also has one of the fastest-growing populations in the U.S., especially in the Portland metropolitan area.

The Motley Fool has a disclosure policy.
Premium Investing Services
Invest better with The Motley Fool. Get stock recommendations, portfolio guidance, and more from The Motley Fool's premium services.