Don't Make These Financial Mistakes Over and Over
Author: Kailey Fralick | February 01, 2019

It's time to break the cycle
Everyone's guilty of making a misstep with their money now and again. Most of the time it isn't too difficult to get yourself back on track. But if you're making the same financial mistakes over and over, you may find it harder and harder to reset and keep working toward your goals.
Here's a look at 15 of the most common financial mistakes that people make time and again, along with a few tips on how you can break the loop.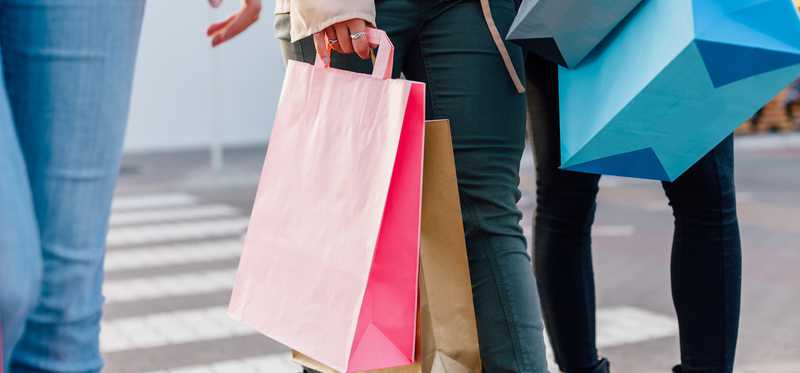 Spending without a plan
Spending money thoughtlessly often leads to overspending. This, in turn, can lead to a spiral of debt that's difficult to get out of and it can also make it challenging for you to achieve your long-term financial goals, like saving up for a down payment on a home.
A well-defined budget is essential for taking control of your finances. Total up your monthly living expenses, including your rent or mortgage payment, utilities, groceries and other costs. Budget some money for saving or paying down debt if you have anything left over. It's a good idea to set some money aside for fun expenses, too, but be careful not to go overboard with this. Then make sure you stick with it. If you do, you won't have to worry about falling behind on your bills or being unprepared for unexpected expenses.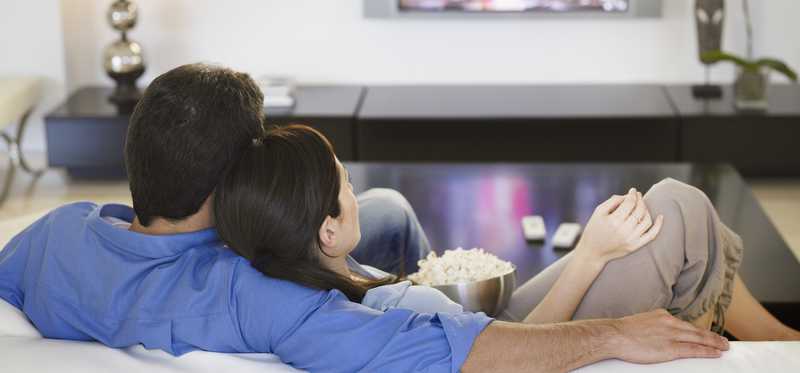 Paying for services you don't need
When creating your budget, look closely at your monthly expenses for anything that you could cut out or reduce. For example, there's no sense in paying for an unlimited data plan for your cell phone if you hardly ever use any data. The same goes for a gym membership you never use.
Consider your online subscription services as well. If you're not using them as much as you thought you would, it may be time to cancel them. You can always change your mind later if you decide you miss them.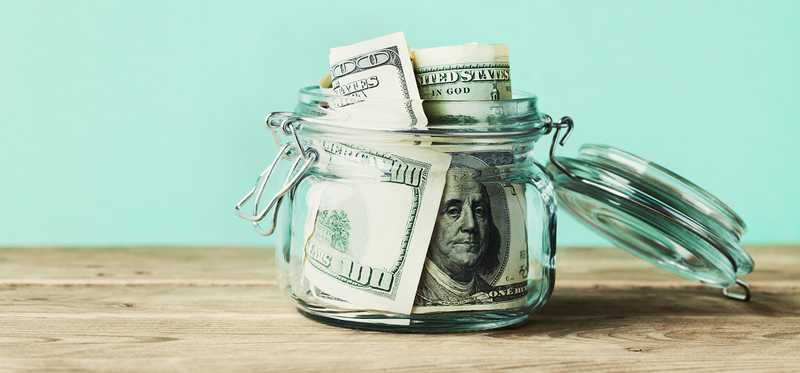 Not investing
While spending without saving is not a good idea, neither is hoarding all of your savings in a savings account. These accounts are a good choice for short-term savings that you're going to need to access within the next three to five years, but even high-yield savings accounts don't offer interest rates that keep pace with inflation. This means that any money you keep there will lose value over time.
Investing carries risk, but it's a viable way to beat inflation and increase the value of your money over time. Your retirement accounts are a good place to begin or you could open a taxable brokerage account. If you don't know much about investing, it's a good idea to start small. Alternatively, you could hand your money over to a financial advisor who knows what they're doing.

Only making the minimum payment on your credit cards
It's never a good idea to carry a credit card balance from one month to the next. The high interest rates can make it difficult to get out of credit card debt once you get into it. A good rule of thumb is to never charge more to a credit card than you know you can pay back at the end of the month.
Those who are already in credit card debt should come up with a debt repayment plan. This may involve taking out a personal loan to cover the amount you owe so that you can have a predictable monthly payment, or transferring the balance to a card with a 0% introductory APR to give you a better chance of paying it off. You should also budget as much as you can comfortably afford toward debt repayment each month.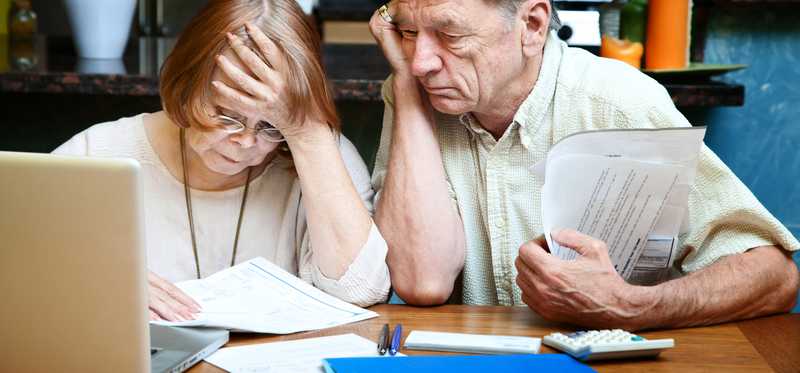 Putting off retirement planning
If retirement is still a few decades away for you, it's easy to fall into the trap of thinking that you have plenty of time before you need to begin planning for it. But this is not true. The longer you wait to begin saving for retirement, the more difficult it is for you to save enough. This is because the contributions you make later in your life have less time to grow before you need to begin drawing upon the money.
Set aside some time to create a retirement plan if you don't have one already. First, determine the length of your retirement by estimating your life expectancy and the age you plan to retire. Then, total up your annual living expenses, keeping in mind that some expenses, like childcare, may go away in retirement while others, like healthcare, may increase. You can't just multiply your annual living expenses by the years of your retirement, though. You must factor in about 3% annually for inflation. A retirement calculator can help with this. Finally, you'll need to subtract any contributions your employer makes to your 401(k) and your estimated Social Security benefit from your total retirement expenses to figure out how much you need to save on your own.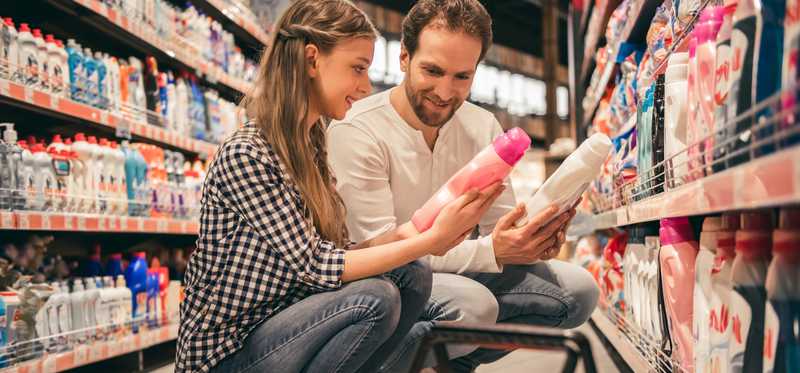 Not shopping around for the best deal
Whether it's a large purchase you've been planning for a long time or a grocery item you buy every week, it pays to do a little research in order to ensure you're getting the best rate possible. Before you buy, go online and check out other retailers to see if they offer the same product at a lower price. Some stores will even match a competitor's price in order to keep your business, so you can use this as leverage to secure the best deal.
Check the internet for coupons too. You may be able to score deals on the products you were going to buy anyway, and this could save you a few extra dollars that you could put toward savings or doing something else you love.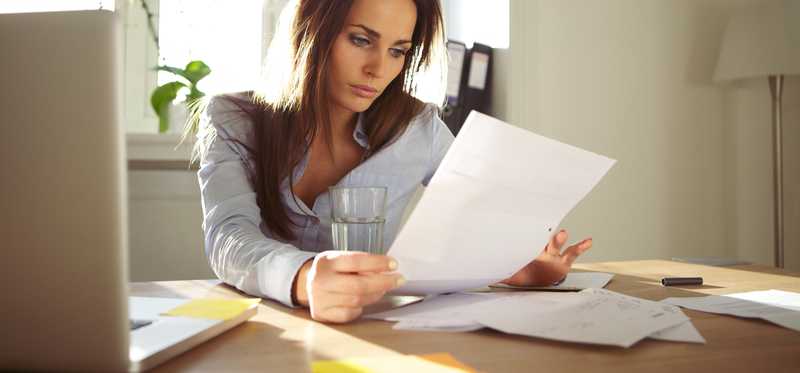 Ignoring your credit reports
Your credit reports are a measure of your financial responsibility, and lenders use them to determine whether or not they want to work with you. So it's important to be sure that your reports are accurate.
Everyone is entitled to one free credit report per bureau per year through AnnualCreditReport.com. It's a good idea to check yours and verify that there's no outdated or false information there. Accounts you don't recognize could indicate that you've fallen victim to an identity thief. If you notice any incorrect information, contact the credit bureau and the financial institution immediately. You may also want to place a fraud alert on your credit report.

Never asking for a raise
While employers may occasionally offer you a raise on their own, more often you have to ask for one. Many people feel uncomfortable doing this, but if you don't, you will effectively lose money every year as your income remains the same and inflation keeps driving up costs.
Of course, it's important to be reasonable in your request and to be able to demonstrate that you deserve the raise. If your employer refuses to offer you one, you may want to consider searching for a higher-paying position instead.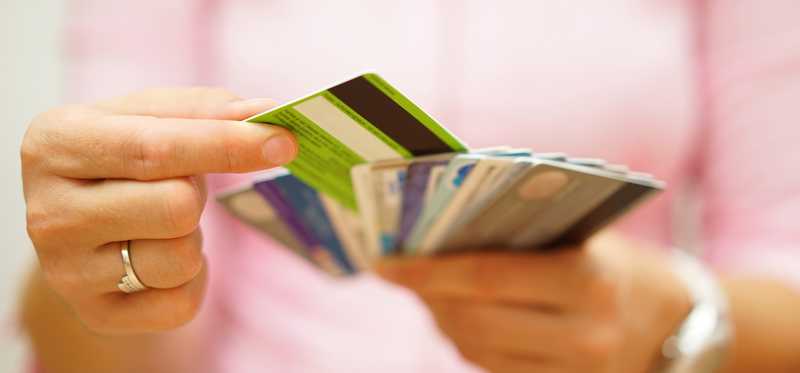 Taking on debt to finance large purchases
If you want to buy a big-ticket item or an unexpected expense arises, you may be tempted to charge it to a credit card or to take out a loan to cover the cost. But this will cost you more money in the long run, and if your interest rate is high, you may struggle to get out of debt.
While there may be times where you cannot avoid taking on debt, like when you buy a home, you're almost always better off budgeting for your large expenses and saving up for them over time. You should also have an emergency fund containing at least three to six months of living costs in case a medical emergency, job loss, or other unplanned expense arises.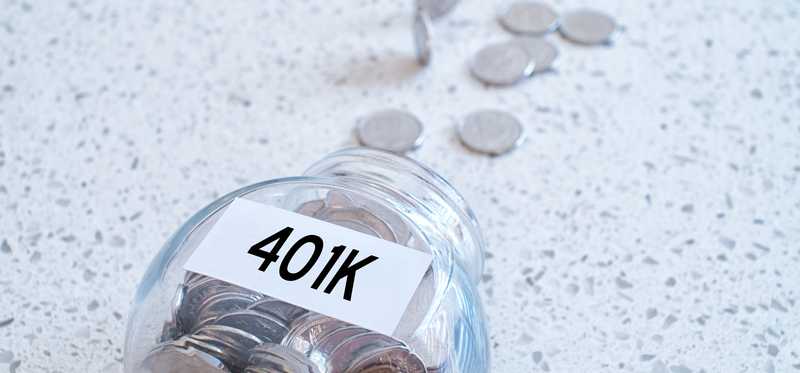 Paying too much in retirement account fees
All retirement accounts charge fees, whether you realize it or not. Your plan administrator usually charges a percentage of your assets to cover administrative costs, record keeping, and so on. Individual investment products may also have fees associated with them, and over time, this can eat into your retirement savings' growth. There's no way to avoid retirement account fees entirely, but you can take steps to minimize them.
The first step is to figure out what you're currently paying. You can find this information in your plan summary or the prospectus for your investments. Ideally, you shouldn't be paying more than 1% of your assets in fees each year. If you are, consider switching to lower-cost investment options like index funds. Those with an expensive 401(k) and no employer match may also want to consider rolling their money over to a more affordable IRA.

Making emotional decisions about your investments
Investments, especially stocks, can be volatile in the short term. Those who are not accustomed to these ups and downs may be tempted to sell off or invest heavily in an asset based on its performance over the last few months. These decisions often come back to bite you in the long run.
While it's important to check in on your investments periodically, you should limit yourself to check-ins once or twice per year, especially if you know you are prone to making impulsive decisions about your assets. Another option is to hand over the management of your investments to a knowledgeable advisor who understands your goals and can help you plan for the future.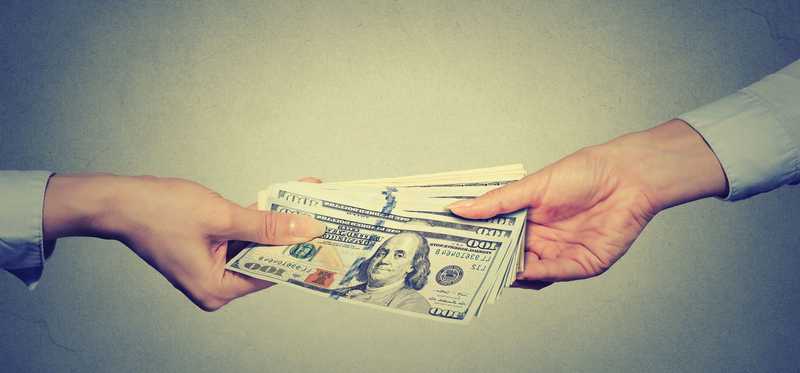 Not taking advantage of your 401(k) match
A 401(k) match is free money that your employer gives you to put toward your retirement. All you have to do to earn it is to contribute a little of your own money as well. Not all employers offer a 401(k) match, and those that do go about it in different ways. Some employers offer a dollar-for-dollar match, usually on the first 3% of an employee's income, while others match $0.50 on the dollar, often on up to 6% of the employee's income.
Unless you absolutely cannot afford to do so, you should be contributing at least enough to your 401(k) in order to get your full employer match. You also need to be mindful of the vesting schedule. This determines when employer-matched funds are yours to keep. If you leave the company before this, you will forfeit some or all of your employer match. Talk to your 401(k) plan administrator or your company's HR department to learn more about the details of your 401(k) match.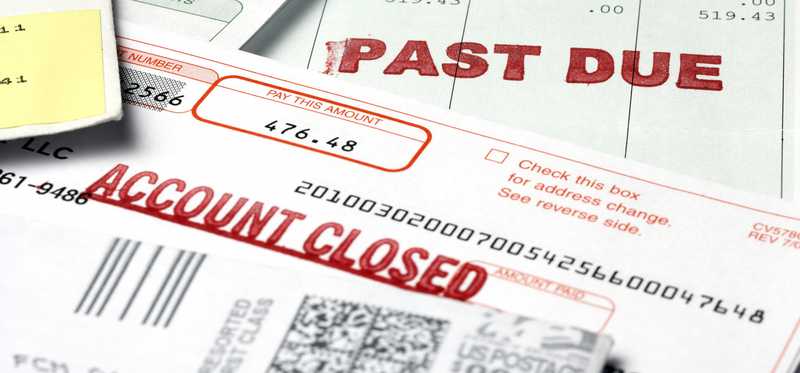 Paying late
When you pay a bill late, you're usually charged a late fee, and some credit cards add a penalty APR on top of it, which can make any balance you're carrying even more difficult to pay off. The company may also report your late payment to the credit bureaus, and this will lower your credit score. A single late payment could drop a good to excellent credit score by as much as 110 points, according to FICO data. This will make it more difficult for you to secure new loans or lines of credit in the future. 
If you struggle to remember to pay your bills on time, see if you can set up automatic payments from your bank account. Or you could set yourself a reminder on your phone or computer so you don't forget the due dates.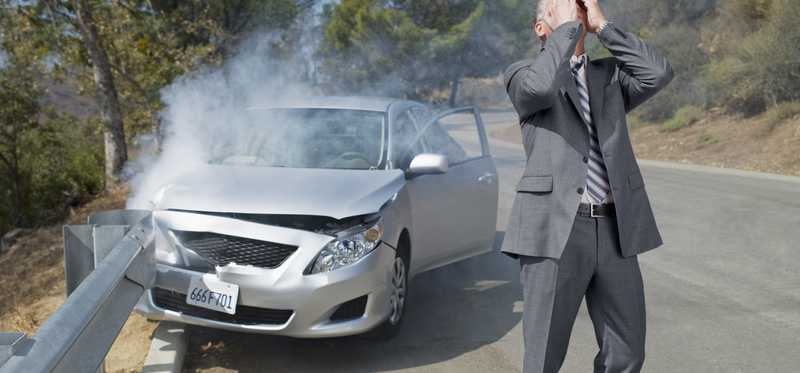 Forgoing insurance
Everyone knows insurance is expensive. But do you know what's more expensive? Paying for a large medical expense, home repair, or new car out of your own pocket. Even if you think you may never need it, it's always better to have insurance just in case.
Shop around for new insurance at least once per year to ensure that you're getting the best deal possible, and reevaluate your coverage at this time to make sure it's still adequate for your needs. If you're trying to keep your premiums low, opt for a higher deductible instead, and set aside money to cover that deductible in your emergency fund.

Not asking for help when you need it
Planning for retirement and managing your investments properly can be complicated, and not everyone has the time or the willingness to educate themselves on the subject. But that doesn't mean you should do nothing.
Financial advisors can help you make sense of your investments and work with you to develop a personalized plan to help you achieve your financial goals. It's worth consulting with one if you're unsure of how to handle your money, but be sure you choose one that's fee-only. This means they do not earn commissions on any investment products they recommend, so you don't have to worry about any conflict of interest.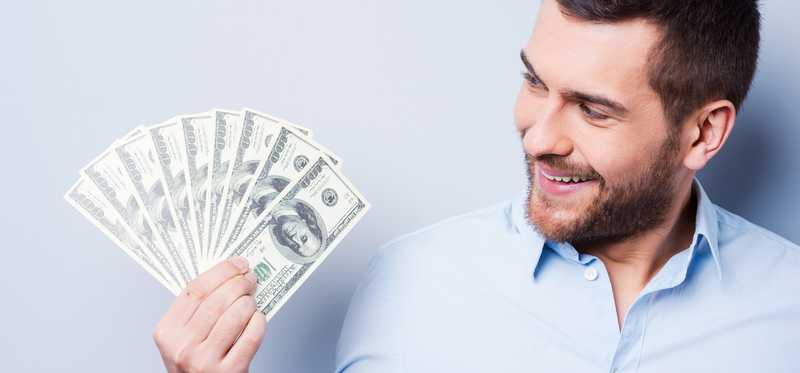 It's a new day
Whatever your money mistakes in the past, you can start fresh today and begin planning for a brighter financial future. Try some of the tips mentioned here to get you headed in the right direction. If you mess up occasionally, that's alright. Just do what you can to get back on track as soon as possible.

The Motley Fool has a disclosure policy.