These 12 Retailers and Restaurants Are Adding Locations
Author: Jeremy Bowman | August 06, 2018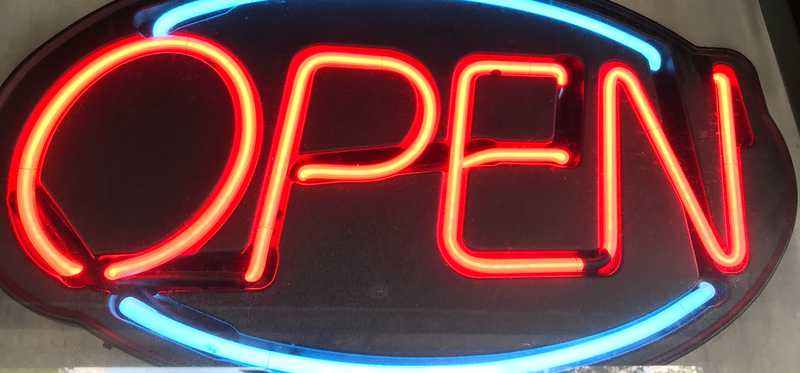 A changing retail landscape
The business news is full of stories of retail spaces going dark these days. So-called dead malls have popped up around the country as falling retail traffic has forced increasing vacancy rates, leading some shopping centers to become entirely abandoned. One mall outside of Pittsburgh was even sold at a auction for just $100 last year. It's not just malls that have been victimized by retail blight either as high-end corridors in New York have also seen a surprising number of vacancies lately.
Meanwhile, retailers like Toys 'R' Us have gone bankrupt and Sears appears to be following in its footsteps.
However, despite that retrenchment, there are still plenty of retailers and restaurants that continue to expand. Keep reading to see 12 such businesses that are adding locations.
ALSO READ: The Retail Apocalypse May Not Be What You Think It Is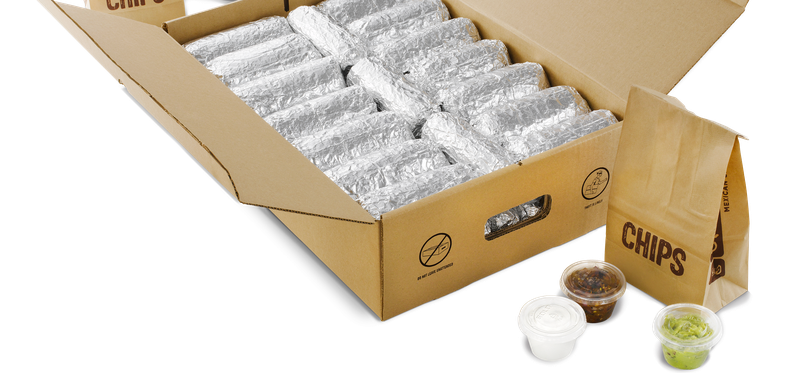 1. Chipotle Mexican Grill
The burrito chain may be reeling once again from a foodborne illness outbreak at one of its restaurants, this time in Ohio, but the fast-casual chain continues to forge ahead with new locations. This year the company plans to open 130-150 new restaurants, adding to the 2,408 it had at the beginning of the year.
Following the slide in sales after the 2015 E. coli outbreak, Chipotle's (NYSE: CMG) expansion pace has slowed, but the company still envisions opening at least 5,000 restaurants nationwide.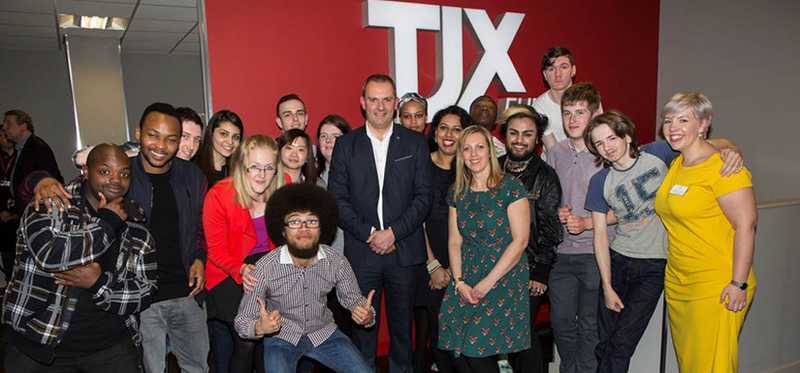 2. TJX Companies
In the midst of the so-called "retail apocalypse," one category has proven to be essentially bulletproof to the onslaught of e-commerce -- off-price retail. The model involves buying clothes and other merchandise that full-price retailers no longer want due to overstockage, cancellations, or closeouts, and has been difficult to imitate in the online channel.
TJX (NYSE: TJX), the parent of T.J. Maxx, Marshall's, and Home Goods sees room in the U.S. market for another 1,400 stores, and opened 46 stores domestically in its first quarter. Peers like Ross Stores and Burlington Stores have also been adding stores.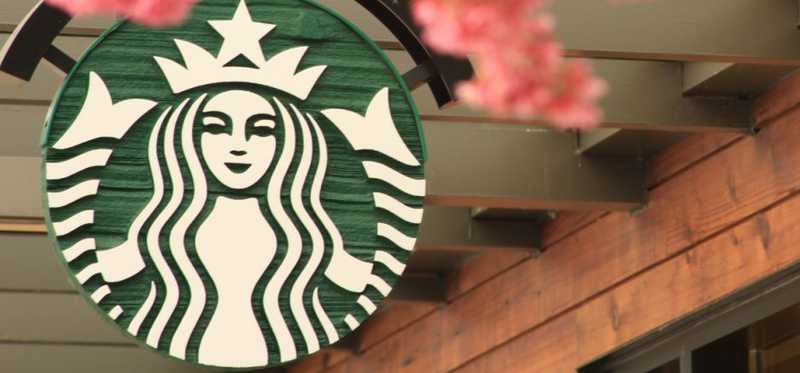 3. Starbucks
Starbucks (Nasdaq: SBUX) may be struggling these days as comparable sales growth has slowed and the stock recently touched a three-year low, however, the giant continues to aggressively open new stores. In the most recent period, the coffee chain added 511 new stores globally, 180 of which were in the Americas. Starbucks doesn't break out store growth by country each quarter, but in its most recent fiscal year, ended last October, the company opened a net of 342 company-owned stores in the U.S. and another 416 net licensed stores. Though the company has said it will close 150 underperforming stores in the U.S., it will still open hundreds more and finish with a net gain.
ALSO READ: Is Starbucks Corporation a Buy?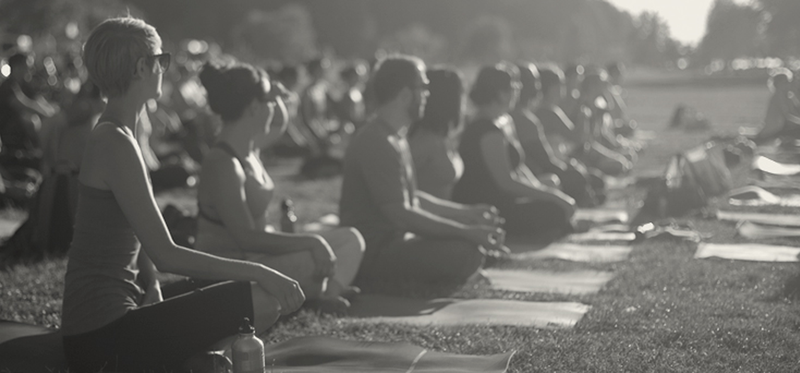 4. lululemon athletica
Another retailer that continues to buck the broader industry trend is lululemon athletica (Nasdaq: LULU). THe yoga and athletic-apparel retailer said revenue jumped 25% in its most recent quarter, and profits surged. The company continues to expand its store base, opening 24 new Lululemon stores last year, bringing its total to 270. At the same time, the company shuttered 38 of its U.S ivivva stores, its brand directed at girls, but the Lululemon expansion continues apace with seven new stores opened globally in the first quarter.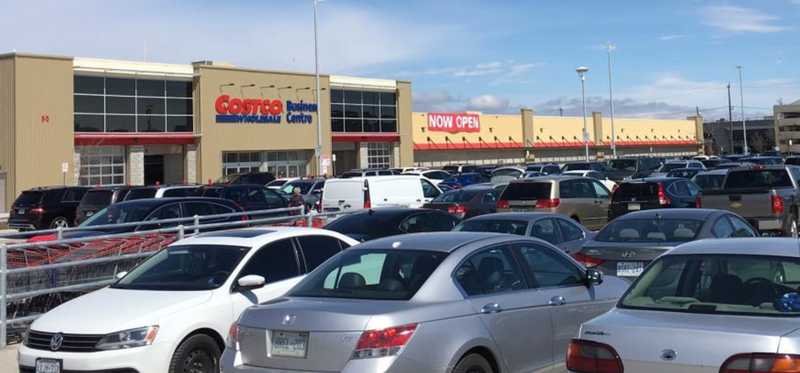 5. Costco
Like Lululemon, Costco Wholesale (Nasdaq: COST) has emerged unscathed from the recent woes in the broader retail industry. The warehouse retailer continues to put up solid comparable-sales growth and continued to open new locations, even while it beefs up its online presence with a partnership with Instacart and by offering free two-day shipping on non-perishables with a $75 order minimum.
In fiscal 2017, Costco opened 13 warehouses in the U.S. and has added another six through the first three quarters of this fiscal year. According to its website, the wholesaler has six more U.S. store openings planned for the next three months.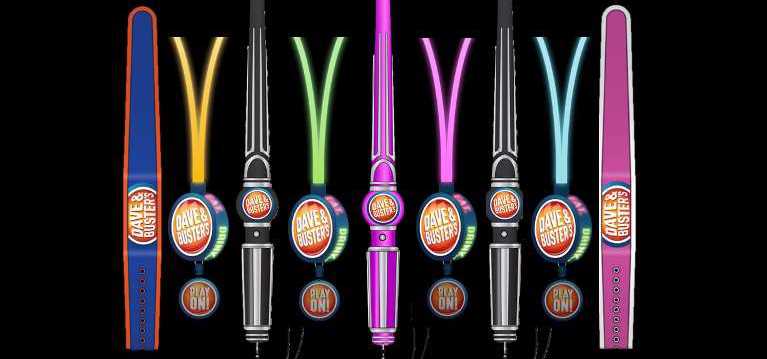 6. Dave & Buster's
The eatertainment chain has struggled in recent quarters as comparable sales have turned south, but Dave & Buster's (NYSE: PLAY) has forged ahead nonetheless with new store openings. Management has also said that new locations are performing well, and the company is a desirable partner for mall landlords looking for unique traffic drivers. D&B opened six new stores in its most recent quarter, targeting 14-15 new store openings for the year, and the company aims to double its current store North American store base of about 100 today to 200 over the next several years.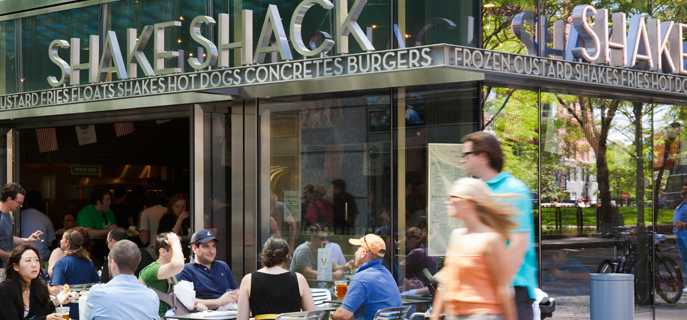 7. Shake Shack
Arguably, no restaurant chain is expanding faster than Shake Shack (NYSE: SHAK). The popular fast-casual burger chain has accelerated new store openings every year since it went public in 2015. In the first quarter of the year, Shake Shack opened five new locations, and the company is targeting 32 to 35 new domestic, company-operated restaurants this year. Considering that its average sales at its restaurants are above $4 million, there is ample demand in the market for new Shake Shack restaurants. The company plans to eventually have 450 locations nationwide, up from about 100 today.
ALSO READ: How Are Things Looking at Shake Shack?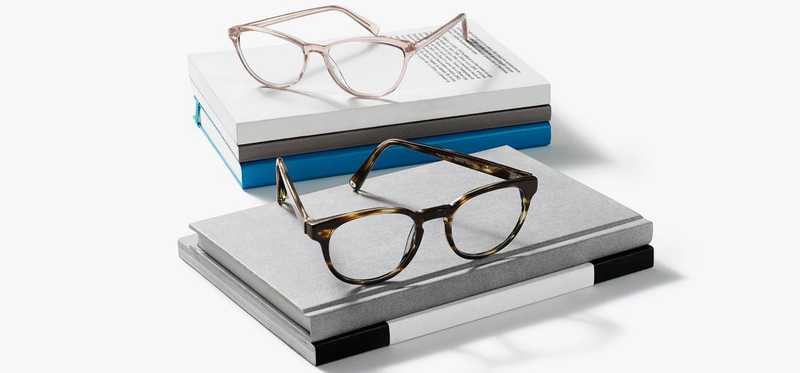 8. Warby Parker
Privately held Warby Parker is an example of one surprising trend in brick-and-mortar retail. The format has proven appealing to brands like eyewear makers that were born online. Founded in 2010, Warby Parker now has about 75 stores in North America, and is adding more, following a $75 million fundraising round earlier this year. Online brands like Warby Parker, Bonobos, and Casper have discovered the benefits of operating brick-and-mortar stores as the omnichannel strategy can help attract a broader range of customers and the stores also serve to elevate brand awareness.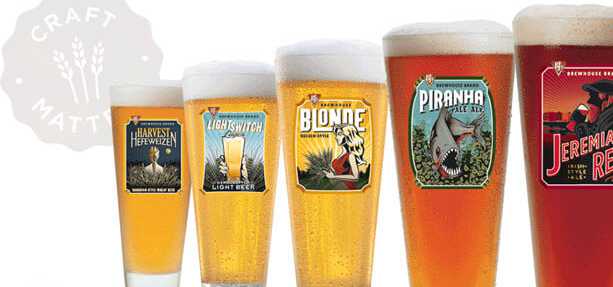 9. BJ's Restaurants
The California-based casual-dining chain has slowed its store growth recently as the company launched new sales-building initiatives last year like a new slow-roasted menu, handheld tablets for servers, and partnering with DoorDash on delivery.
Still, BJ's (Nasdaq: BJRI) aims to open five new locations this year, and expects to more than double its domestic store count from 200 today to about 425. Considering the company just posted comparable sales of 5.6% in its second quarter, the brewhouse chain looks to be back on track for continued growth.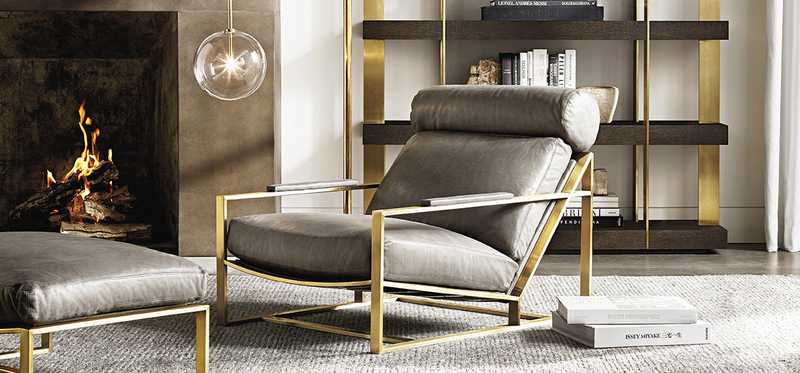 10. Restoration Hardware
After successfully transitioning away from a promotional model to a membership, RH (NYSE: RH), the high-end home-furnishing retailer formerly known as Restoration Hardware, is focused on growth again. The company aims to add four new galleries this year, and five to seven annually thereafter. Averaging about 30,000 square feet, RH sees its galleries as retail destinations that both drive sales and increase awareness and affinity for the brand as nearly half of its sales take place online.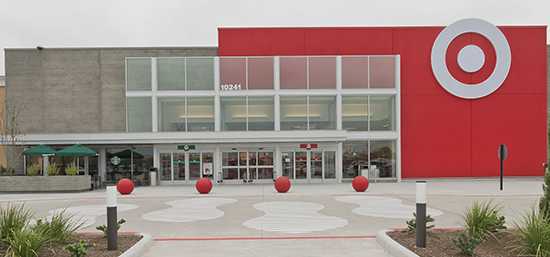 11. Target
Target (NYSE: TGT) is just one of several big-box retailers that have experienced a surprising turnaround this year. The company's focus on e-commerce with its acquisition of Shipt and investments in fast delivery appear to be paying off as does its strategy of opening up small-footprint locations in high traffic areas like cities and college towns. Target opened seven new stores in its most recent quarter, and is eyeing 15 more new openings in the rest of the year. Like many retailers, Target is doing its best to combine the reach of the offline and online channels, meeting customers in places where Amazon cannot.
ALSO READ: 3 Reasons to Be Hopeful of a Target Stock Turnaround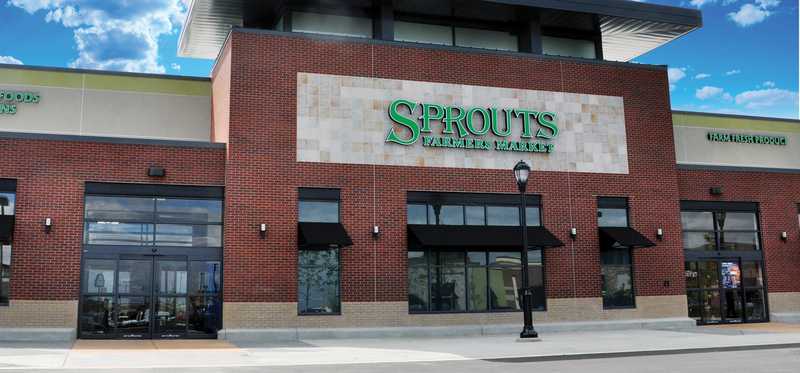 12. Sprouts Farmers Markets
Grocery sales continue to take place predominantly in physical stores so it's not surprising to see this natural and organic grocer adding new locations across the country. Sprouts Farmers Markets (Nasdaq: SFM) opened 9 new stores in the first quarter, and has 29 new locations planned through the first three quarters of the year. With comparable sales trending higher, the company should continue its nationwide expansion.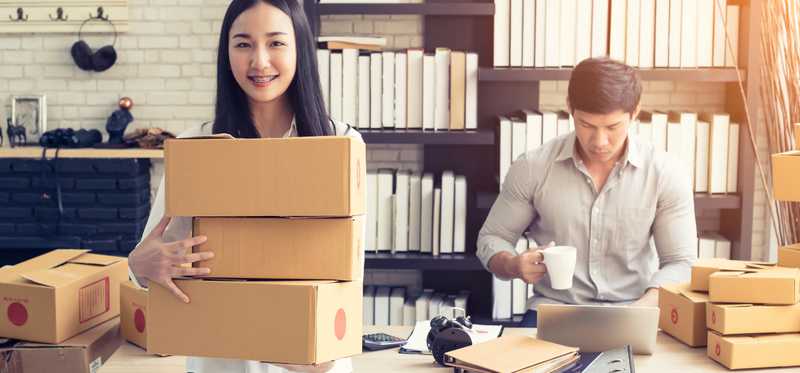 Look for retail change and adaptation to continue
While the retail upheaval will continue with the growth of e-commerce channels and operators like Amazon, the previous list shows that there are plenty of retailers and restaurants still ready to expand. The brick-and-mortar retail landscape may be changing, but it's certainly not dying.

John Mackey, CEO of Whole Foods Market, an Amazon subsidiary, is a member of The Motley Fool's board of directors. Jeremy Bowman owns shares of Chipotle Mexican Grill, Dave & Buster's Entertainment, Shake Shack, and Starbucks. The Motley Fool owns shares of and recommends Amazon, Chipotle Mexican Grill, and Starbucks. The Motley Fool recommends BJ's Restaurants, Costco Wholesale, Dave & Buster's Entertainment, Lululemon Athletica, and RH. The Motley Fool has a disclosure policy.