These 40 Cities and Towns Are the Best Places to Retire
Author: Selena Maranjian | September 19, 2019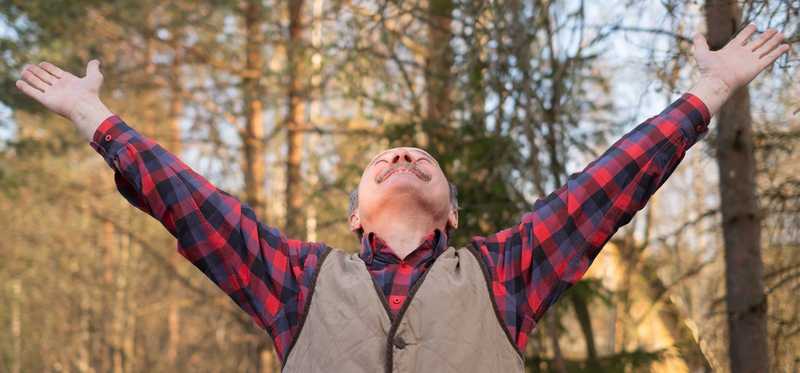 The best places to retire
Many people will stay put as they enter retirement, but that's not always the best thing to do. Sometimes it makes sense to move closer to loved ones, or to a less-costly region, or even to a location known for offering top-notch healthcare.
There are many thousands of places well suited for retirees, and it would be difficult to identify and list them all, so here are 40 possibilities to consider. The first 30 are located in the top 10 states for retirees as determined by the folks at MoneyWise.com, who compiled the results of three surveys of states. The last 10 are from other lists of great places to retire, in 10 other states that have a lot to offer.
Keep in mind that the best places to retire will vary by person, according to factors such as where your friends and family are, the cost of living, tax rates, available recreation, the quality and availability of healthcare, and the climate. Some of these are more important to some of us than to others.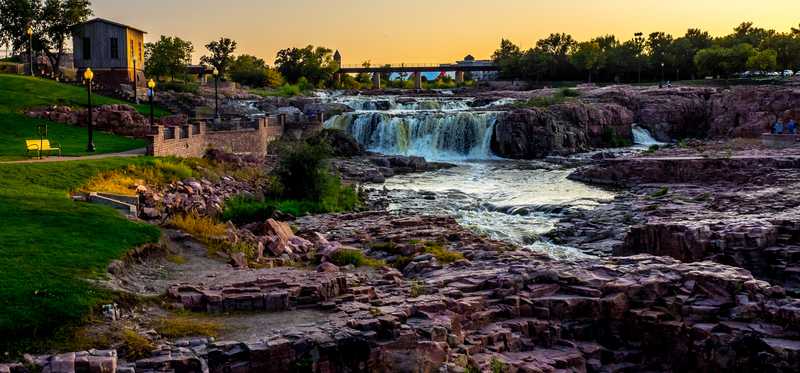 1. Sioux Falls, South Dakota
You might be surprised to learn that South Dakota ranked first among all states in suitability for retirees. It does have some drawbacks, such as a chilly winter, but it makes up for those with a low cost of living, no income tax, and small towns with lots of recreational activities. It has also been ranked 12th in the nation in healthcare quality.
Sioux Falls is a particularly inviting South Dakota city, with about 180,000 people in the city and close to 250,000 in the metropolitan area. It offers great restaurants, Japanese gardens, music festivals, and skiing, among many other things. The median home value was recently $192,900.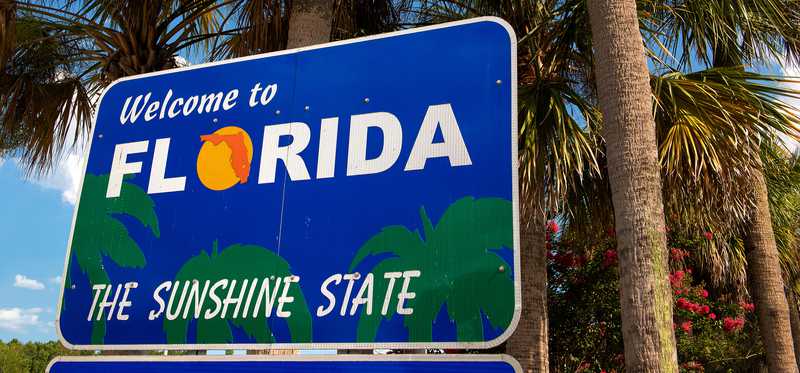 2. Cape Coral, Florida
Florida is the No. 2 state for retirees, per MoneyWise's findings, and that's not likely to surprise many people. It's affordable in many regions and has warm, if not hot, weather. (Unfortunately, that includes occasional hurricanes.) There's no state income tax (meaning that even your Social Security benefits are free from taxation) and no estate or inheritance taxes.
Cape Coral, located near Fort Myers on the Gulf side of the state, is home to close to 190,000 people. The median age is about 46, and the median home value was recently $227,800. Cape Coral has more miles of canals than any other city, making it easier to snag waterfront properties. There are also plenty of healthcare facilities -- and golf courses.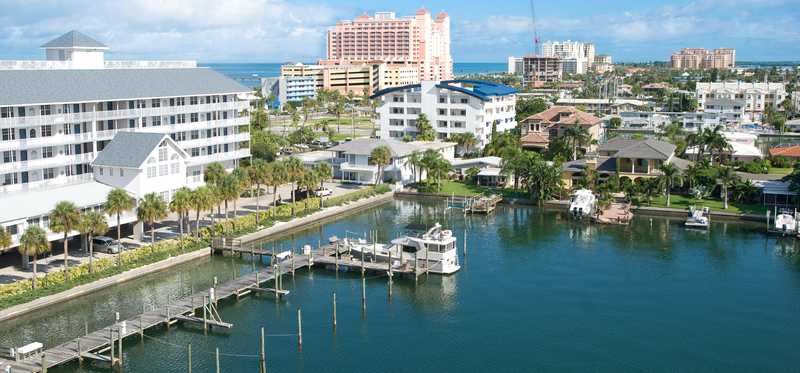 3. Clearwater, Florida
Clearwater, Florida, has the Gulf of Mexico on one side and Tampa Bay on the other. It's near St. Petersburg and Tampa, and is home to around 115,000 people. The median home value in Clearwater is $214,700, and the median age of residents is 44. There are theaters and colleges offering cultural interest and beaches, bike trails, and lots of water for recreation. Good medical facilities abound as well.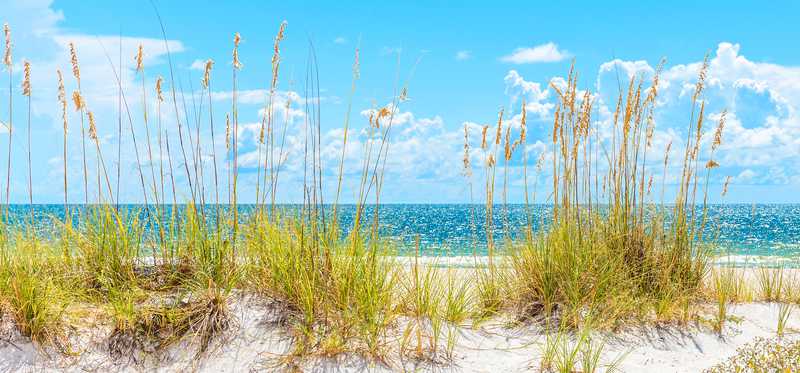 4. Delray Beach, Florida
You'll find Delray Beach just an hour or so north of Miami and Fort Lauderdale, on the Atlantic coast of Florida with the Everglades to its west. It boasts a population of close to 70,000, with a median age of 46. The median home value was recently $207,600. Delray Beach offers the usual water recreation and scenery and various festivals throughout the year, plus it boasts several highly-rated hospitals and ample doctors per capita.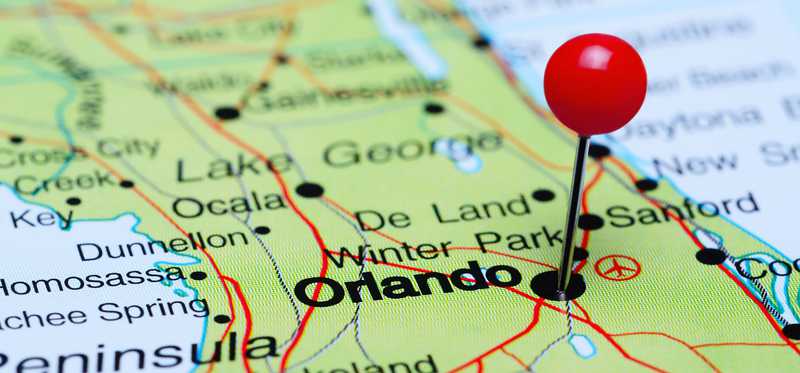 5. Orlando, Florida
Orlando offers a big perk for retirees -- the opportunity to lure grandchildren, with its proximity to Disney and Universal resorts. The median home value was recently $242,000, higher than many other spots in Florida, and the population is sizable, near 285,000 people. The area sports gobs of restaurants, serving tourists and locals, and it has solid healthcare facilities as well.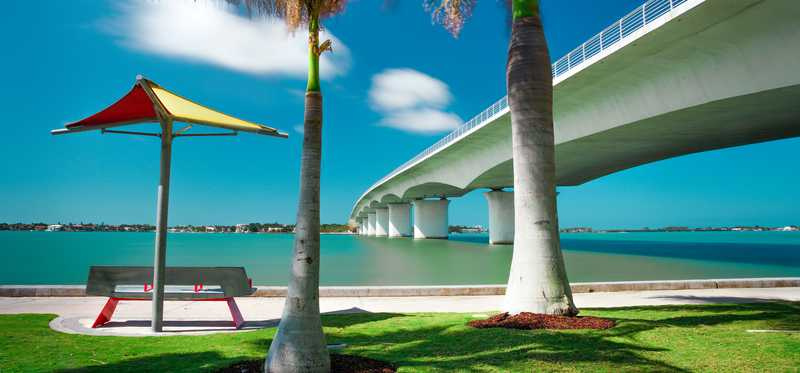 6. Sarasota, Florida
Sarasota, on Florida's gulf coast, is home to around 58,000 people, more than 25% of whom are 65 or older. Remember that Florida sports no income tax, estate tax, or inheritance tax. Along with that financial attractiveness, Sarasota adds a bunch of cultural attractions such as art galleries, an opera house, museums, and botanical gardens. Its median home value was recently $261,200.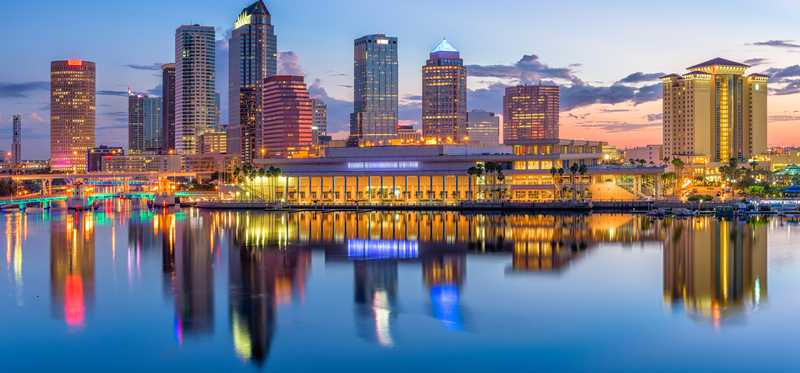 7. Tampa, Florida
Tampa is a fairly large city, recently home to close to 400,000 people. You can live in it or in any of many towns around it, enjoying lots of cultural and recreational attractions, plentiful restaurants, good healthcare, and an airport that can whisk you away to visit loved ones. The median home value was recently $219,100.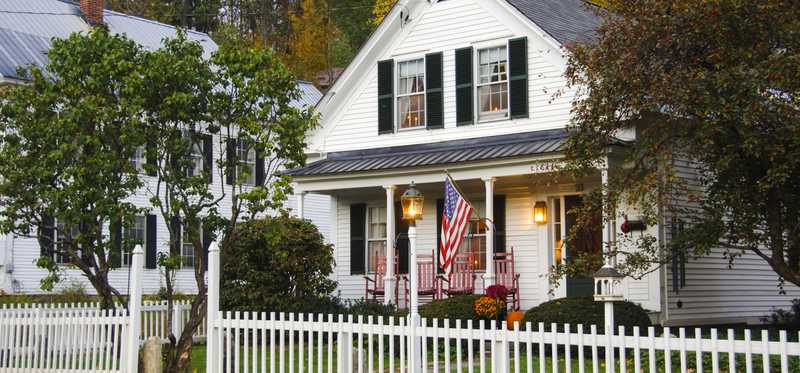 8. Exeter, New Hampshire
New Hampshire ranked third in MoneyWise's list of the best states for retirement, earning that berth with its solid healthcare and low taxes. There's no income tax and no sales tax, either -- though dividend income is taxed. New Hampshire doesn't have Florida's warm winters, but its summers aren't blisteringly hot, either.
The town of Exeter, with a population recently near 14,500 and a median age in the mid-40s, is perhaps best known for its well-regarded private school, Phillips Exeter Academy, which dates back to the 1700s. It's a walkable town, has an active downtown, offering eateries and various cultural attractions, and is about 45 miles from Boston. The median home value in Exeter was recently $347,300.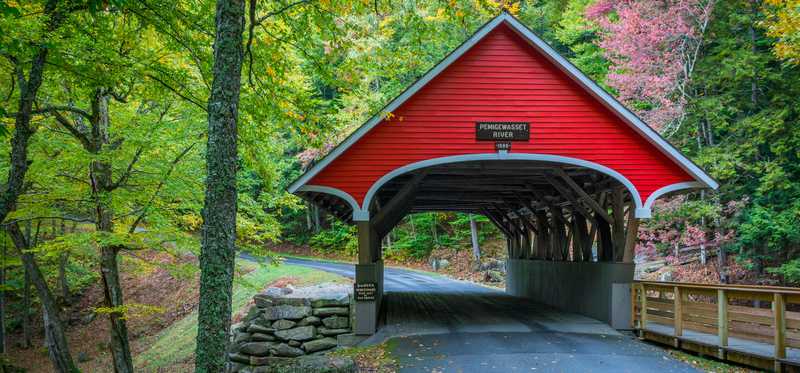 9. Laconia, New Hampshire
Laconia, New Hampshire, is slightly larger than Exeter, with its population topping 16,000, and its homes are less costly, with a recent median value of $201,800. It's near lakes and mountains and offers recreational activities for each. It's home to the largest motorcycle rally each year, an annual sled dog derby, and a pumpkin festival. There are also nearby medical centers for retirees.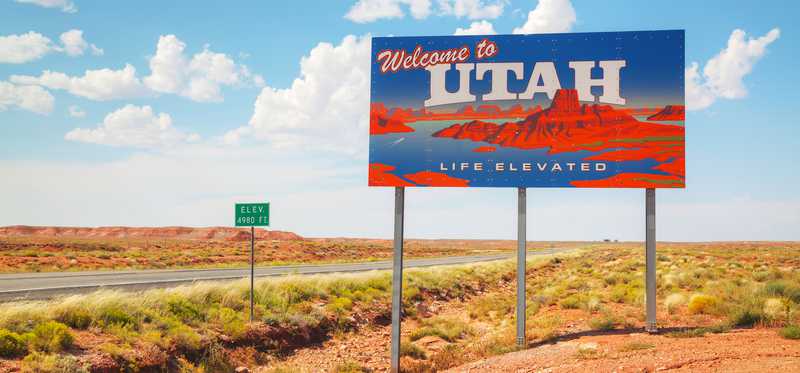 10. Park City, Utah
Utah ranks fourth among the best states for retirees, offering high-quality healthcare and reasonable affordability in much of the state. The state also boasts beautiful national parks and plenty of recreational activities.
Park City is great for retirees who love to ski, but they should probably be ones with ample assets, as the median home value there was recently $792,200. The town's population was recently around 8,500, and the region's population has been growing at an above-average rate. Park City's downtown is bustling, with restaurants and shops, and the acclaimed Sundance Film Festival is held there each year.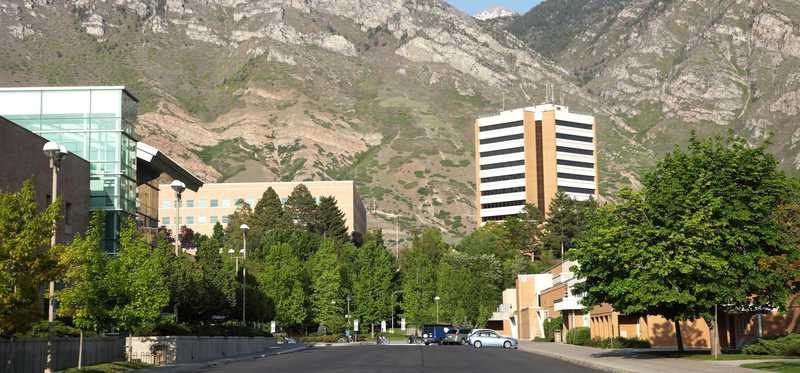 11. Provo, Utah
Provo is a far bigger retirement destination in Utah, with a population recently near 117,000. It's about 43 miles south of Salt Lake City, and may be best known for its Brigham Young University. The college means there are many young people around, helping keep the downtown vital, and it also means there are lots of cultural opportunities, such as lectures and concerts. The median home value in Provo was recently $305,200.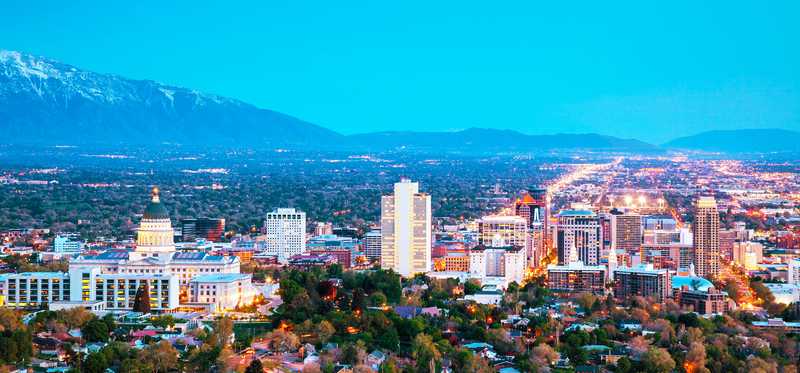 12. Salt Lake City, Utah
Salt Lake City is even bigger than Provo, sporting a population around 200,000 (with more than a million people in the greater metropolitan area) and a median home value that was recently $397,200. It has a bustling economy, attracting younger professionals as well as retirees, and it offers plentiful recreational and cultural attractions. The city also features several good hospitals and an airport that can whisk you away -- perhaps during a cold winter.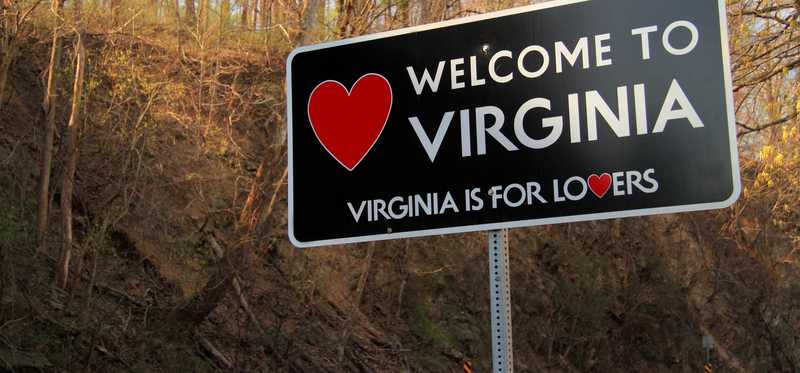 13. Blacksburg, Virginia
Virginia is the fifth-best state for retirees per the MoneyWise ranking, and it features low overall tax rates along with generally low crime rates. Virginia scores well in healthcare, too, with dozens of hospitals.
One community that serves retirees well is Blacksburg, with close to 45,000 people and median home values recently near $289,900. It's home to Virginia Tech University, and like most college towns, offers sporting events and cultural attractions such as concerts, art exhibits, and lectures. It boasts gobs of parks and recreational activities too.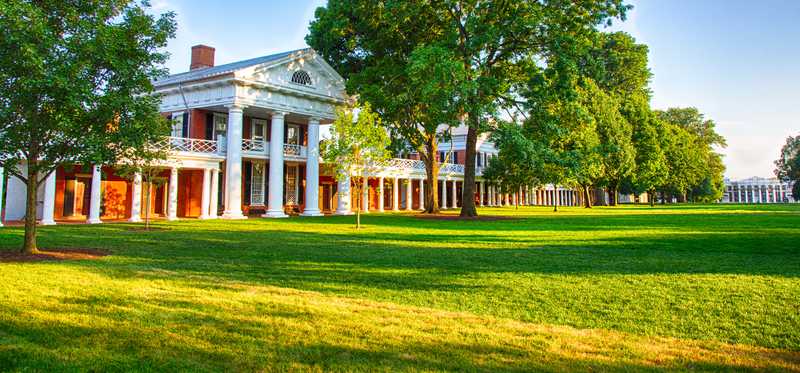 14. Charlottesville, Virginia
Charlottesville is another college town in Virginia, home to Thomas Jefferson's University of Virginia. Nestled among mountains, it offers scenery and recreational activities, along with lots of restaurants and shops. The university means there are plenty of sporting events to attend, along with lectures, concerts, and art exhibits. The weather is generally agreeable as well -- often not too cold and not too hot. Healthcare is top-notch, thanks to the University of Virginia Medical Center. The median price of homes for sale in Charlottesville was recently $447,000 and the population around 48,000.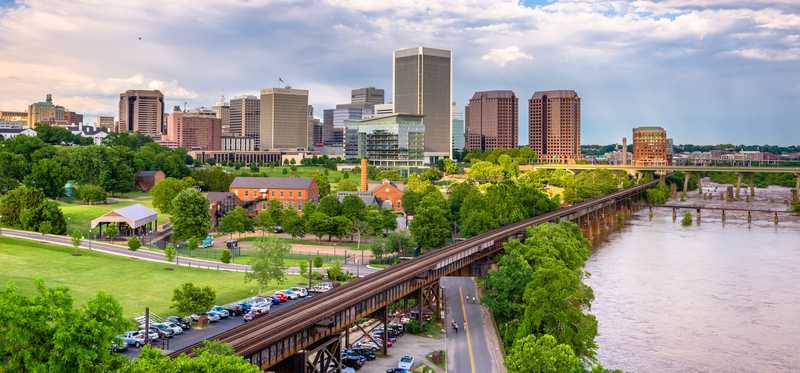 15. Richmond, Virginia
Richmond is a bigger and more affordable town than Charlottesville, with a population near 230,000 and median home prices recently at $218,100. It's home to the University of Richmond and lies along the James river, so it offers lots of educational, entertainment, and recreational activities. It's an artsy town, as well, with an opera, ballet, and symphony orchestra, and it's also full of many restaurants and shops.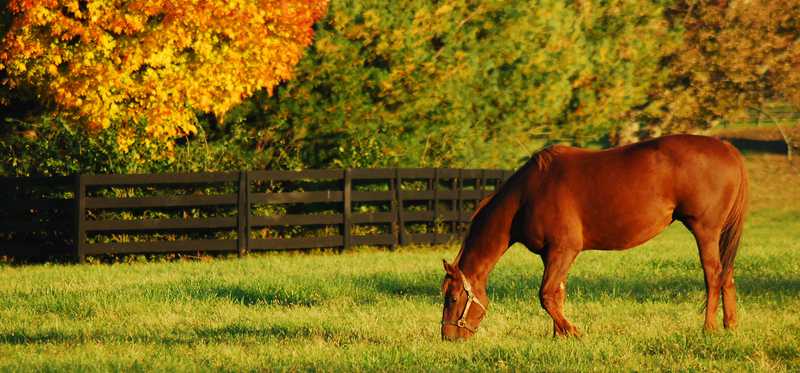 16. Winchester, Virginia
With a population near 28,000, and a median home value recently near $251,800, Winchester is fairly affordable and offers cultural and recreational activities and shopping and restaurants like other attractive retirement destinations -- but on a smaller scale. Golf, biking, and equestrian enthusiasts can keep busy in the Winchester area.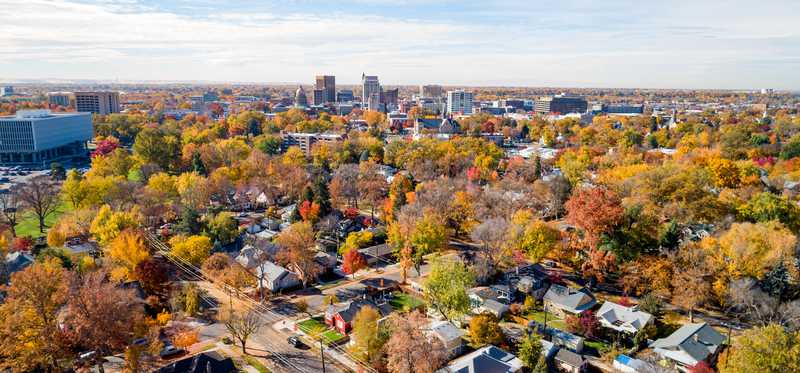 17. Boise, Idaho
Idaho has the No. 6 spot on the list of best states for retirement, with its low crime rate, low cost of living and a relatively low cost for healthcare as well.
With a population near 230,000, and a median home value recently near $301,500, Boise is a compelling retirement destination, featuring not only recreational activities (such as along its 25-mile Boise River Greenbelt) but also cultural ones, with its an opera house, ballet company, and symphony orchestra. The Rocky Mountains in view doesn't hurt either. Boise is also known as a walkable city, with retirees in town often able to walk to various shopping and dining destinations.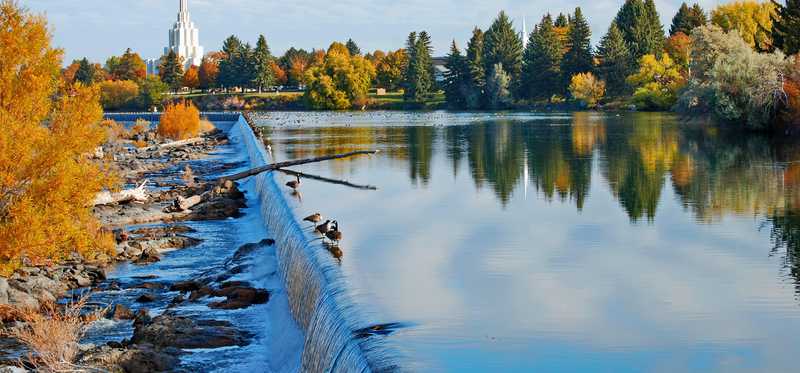 18. Idaho Falls, Idaho
Idaho Falls is smaller and more affordable than Boise, with a population near 60,000 and a median home value recently near $205,200. It might attract visits from retirees' family members, with its proximity to national parks such as Yellowstone and Grand Teton, and with all the outdoor recreational activities it offers. Tourists and residents enjoy the River Walk through the city, along the Snake River. The town boasts a symphony orchestra, a minor league baseball team, and even a zoo.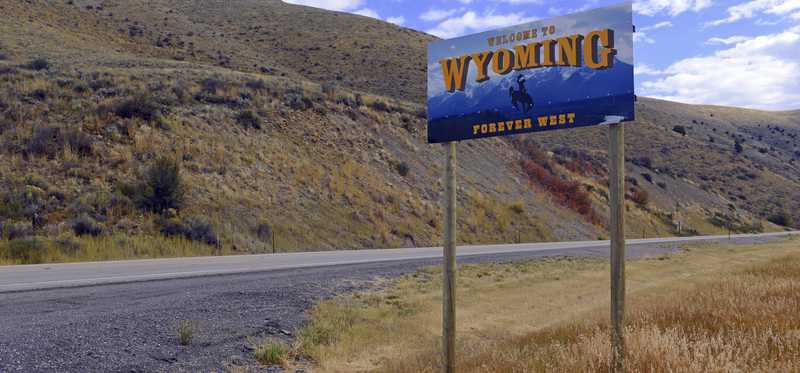 19. Cheyenne, Wyoming
Wyoming is the seventh-best state for retirement, in part due to its low cost of loving and a favorable tax environment -- it has no state income tax, inheritance, or estate tax. Wyoming offers mountains, plains, and proximity to lots of beautiful national parks.
Cheyenne is Wyoming's capital and an economic center as well, with a population around 65,000 and a median home value recently at $259,200. The town is not chock full of hospitals, but it does have a regional medical center and a VA health center. The town's major attraction is its annual Frontier Days festival.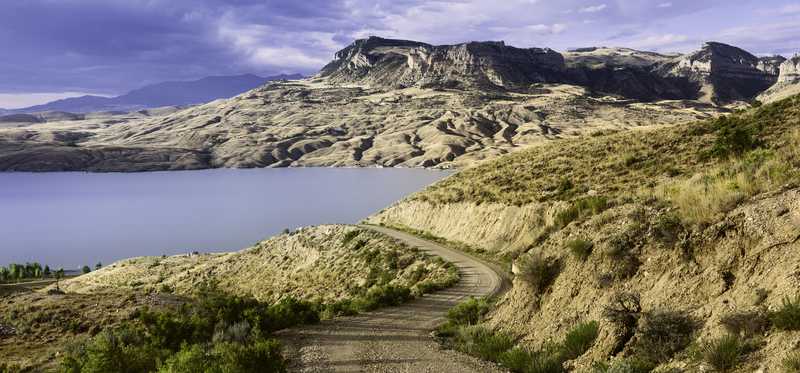 20. Cody, Wyoming
With a population near 10,000 and a median home value recently at $277,300, Cody is a small town with a lot to offer. It's near Yellowstone National Park and offers lots of great scenery and outdoor activities, drawing many tourists each year. The town has a senior center serving retirees, and low crime. There are ample healthcare facilities, and some residents head to Billings, Montana, when they need more extensive medical care.
ALSO READ: 5 Expenses That Can Eat Into Your Retirement Savings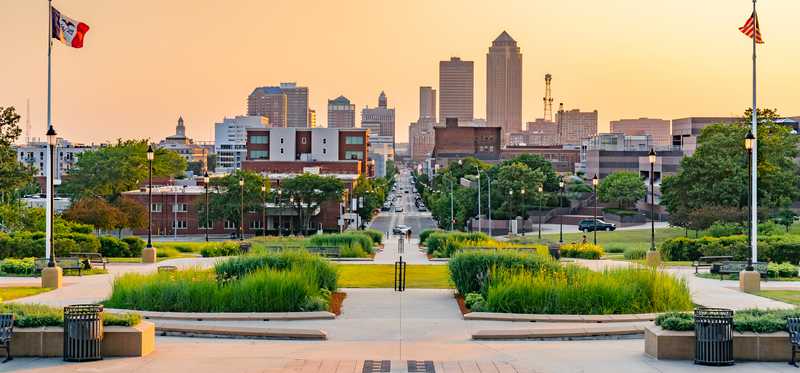 21. Des Moines, Iowa
Iowa is No. 8 on the list of best states for retirement, and it offers retirees solid healthcare, lower-cost healthcare, and an overall lower cost of living. The state doesn't tax Social Security, either. It features scenic farmland and busy cities -- whatever you prefer. It's also a good place to run into presidential candidates before primary season. Iowa does tax income, but not Social Security benefits.
Des Moines is the capital of Iowa, with a population near 220,000 (600,000 in the overall metropolitan area) and a median home value recently at $143,900. It has lots of cultural events and festivals, such as an annual bacon festival, along with bike trails, shopping, and plenty of varied eateries.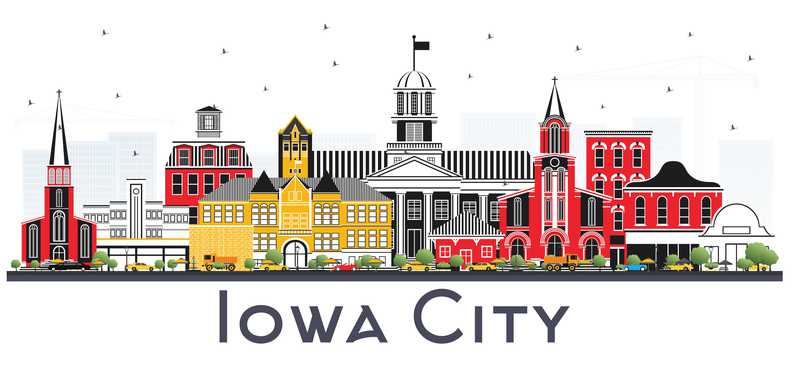 22. Iowa City, Iowa
For a smaller-town feel, head to Iowa City, with a population near 75,000 and a median home value of about $224,600. Home to the University of Iowa's famous Iowa Writers Workshop, Iowa City has been designated a UNESCO "City of Literature," and the Milken Institute named it one of the "Best Cities for Successful Aging." The university in town means that it offers plenty of cultural, educational, and art events, along with sporting events.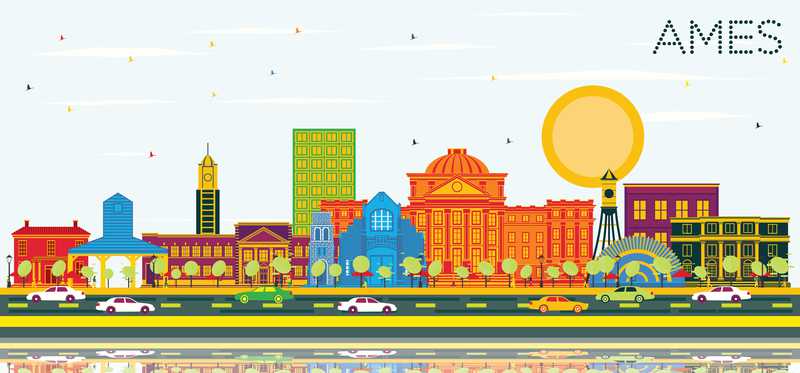 23. Ames, Iowa
Ames has appeared on many lists of the best places to retire and best small towns in America. The population is around 67,000, and the median home value was recently $182,900. Ames features good public transportation, and sports many parks, gardens, and bike trails. It's close to rural areas, but also has a lively downtown. It's been named one of the best college towns, as it's the site of Iowa State University of Science and Technology.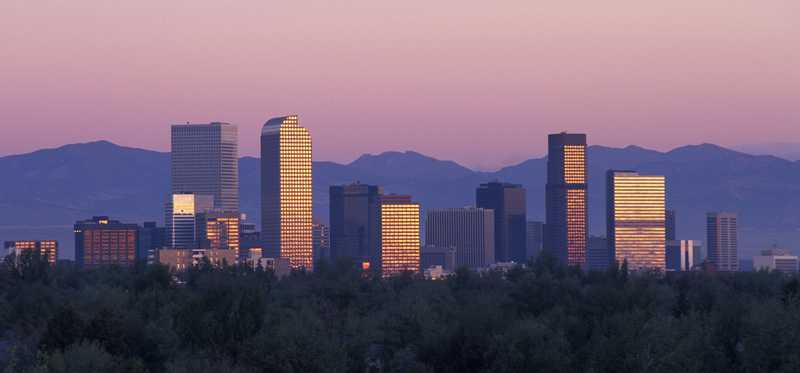 24. Denver, Colorado
Colorado is ninth on the list of best states for retirement, offering gorgeous landscapes (including the Rocky Mountains, of course), lots of outdoor recreation, solid healthcare, and affordability in many locations. The economy is booming, and taxes are, overall, lower than average.
Denver is the state capital, with a growing population of more than 700,000 (it's closer to 3 million in the metro area) and a median home value recently of $431,400. It sports some 200 parks and several dozen recreational centers, along with a top-flight airport and high-quality healthcare facilities. Cultural and recreational activities abound, and the city of Denver (and the state of Colorado itself) are far above average when it comes to the activity level and general health of their residents.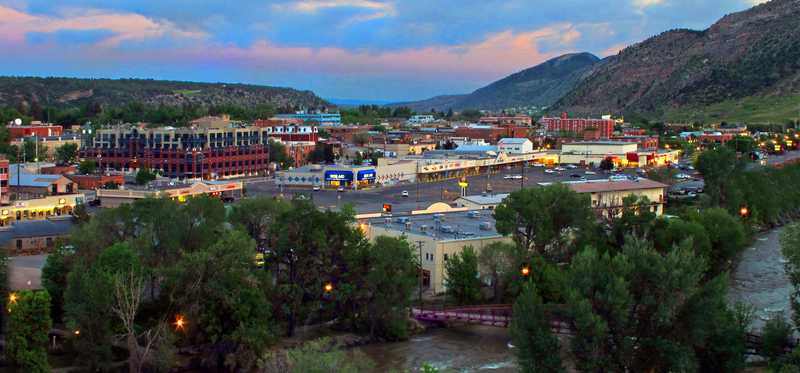 25. Durango, Colorado
For a smaller-scale retirement in Colorado, try Durango, on the west side of the Rockies, in the southwestern part of the state. Its growing population is around 19,000, and its median home value was recently $464,200. Durango is a skiers paradise, near many ski areas, and it makes fly fishers happy, too, with its Animas River. One downside for some is that Durango isn't close to many major cities.
ALSO READ: This Is the Most Popular Age to Retire, Survey Shows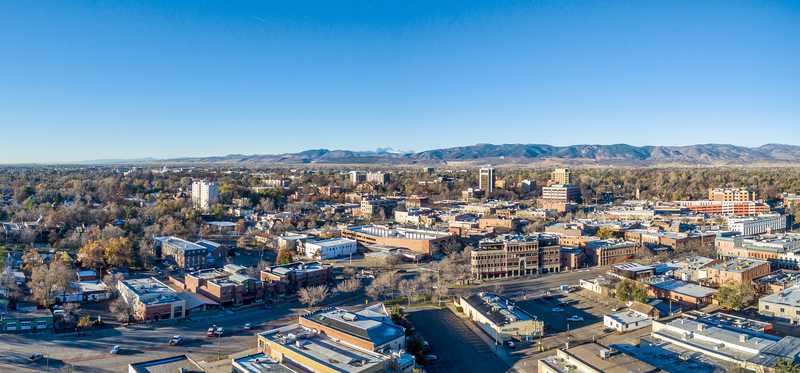 26. Fort Collins, Colorado
Fort Collins is a big small town, with a growing population near 170,000 and a median home value recently of $390,400. Like many Colorado towns, it offers plenty of outdoor recreation, but also sports a diverse range of restaurants and shops. As one review noted, "Fort Collins has 4,300 acres of green space, 25 miles of in-town trails, and 143 miles of bike lanes."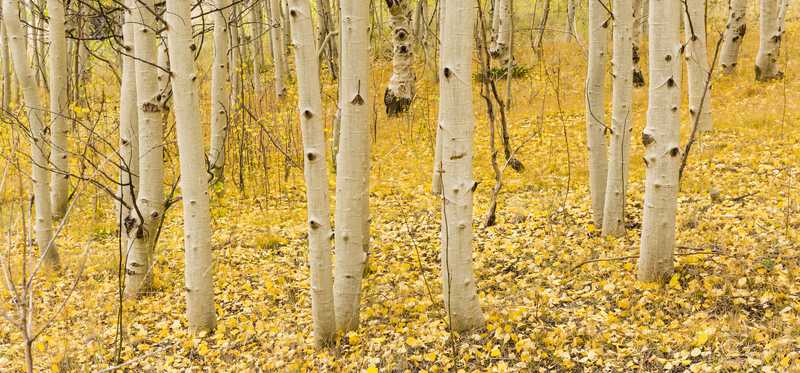 27. Golden, Colorado
With a growing population topping 21,000 and a median home value recently of $579,500, is a suburb of Denver nestled at the foothills of the Front Range of the Rockies. (Keep in mind that though some of the best places to retire sport high median home values, there are still plenty of less costly homes available.) Golden is home to the Molson Coors Brewing brewery and the Colorado School of Mines. It's a walkable hamlet, with a charming downtown.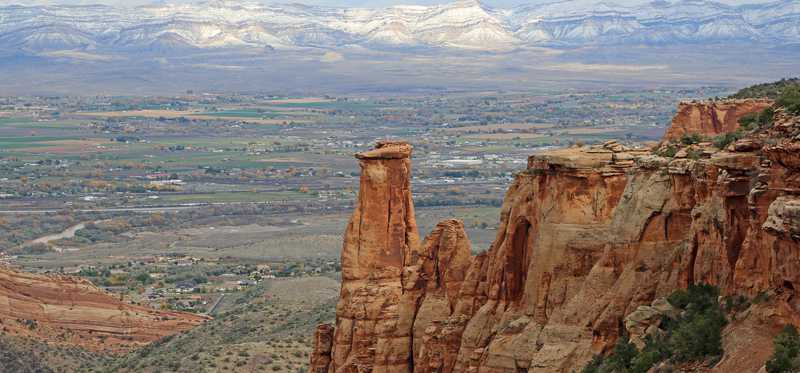 28. Grand Junction, Colorado
Grand Junction, which borders Utah, is one of the more affordable towns in Colorado, though it's a bit remote, more than 200 miles from Denver or Salt Lake City. Its growing population tops 63,000 and its median home value was recently $241,600. With a dry climate and great scenery, it features many recreational activities and ample healthcare facilities. Grand Junction is home to Colorado Mesa University as well, offering educational opportunities.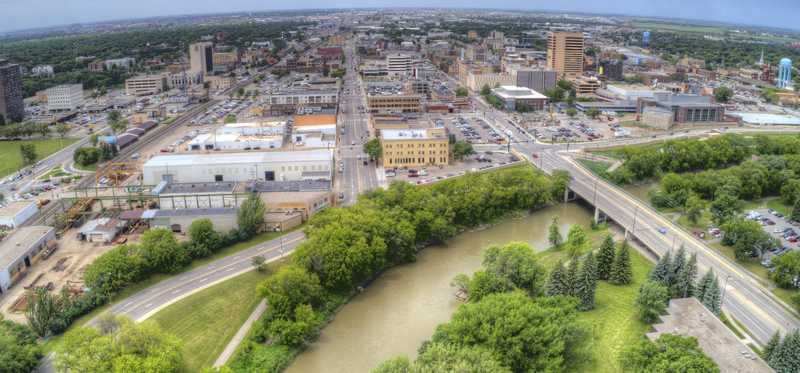 29. Fargo, North Dakota
While South Dakota ranked No. 1, North Dakota is No. 10 on the list of best states for retirement, with a low tax rate and a moderate cost of living. It's one of the most fiscally sound states, as well, and has a strong economy, so its governments aren't likely to need to suddenly hike taxes. A downside, of course, is that winters can be quite cold.
With a population recently around 125,000 and a median home value near $225,000, Fargo is an affordable retirement destination for many. On the Red River near Minnesota, it's home to several colleges, such as North Dakota State University, which means that local retirees can take advantage of many educational or cultural offerings.
30. Bismarck, North Dakota
The capital of North Dakota, Bismarck is a smaller town than Fargo, recently with a population near 73,000 and a median home value of $264,400. It sports many parks, along with biking and walking trails, gardens, golf courses, and even a symphony orchestra and a zoo. It, too, is a college town, home to the College of Mary, among others. Scenery is abundant, especially along the Missouri River.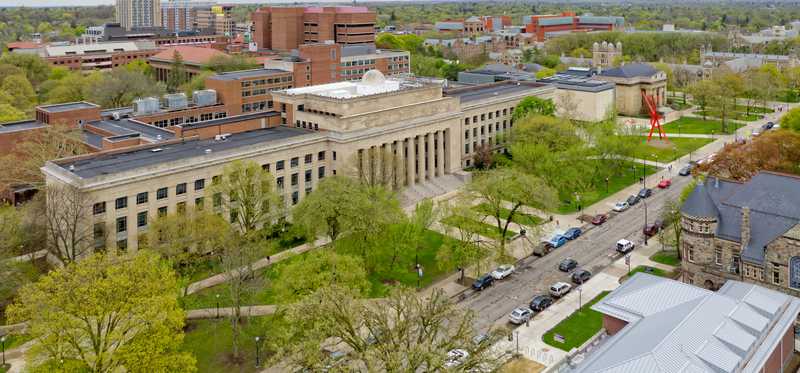 31. Ann Arbor, Michigan
Now we come to 10 more outstanding towns to consider for retirement, though they're based in states that didn't make the top 10. First up is Ann Arbor, in Michigan. You may already know that it's home to the huge and well regarded University of Michigan, offering gobs of sporting, cultural, and educational events. There are excellent healthcare facilities and a good public transportation system as well. The population is around 122,000, and the median home value was recently $378,600.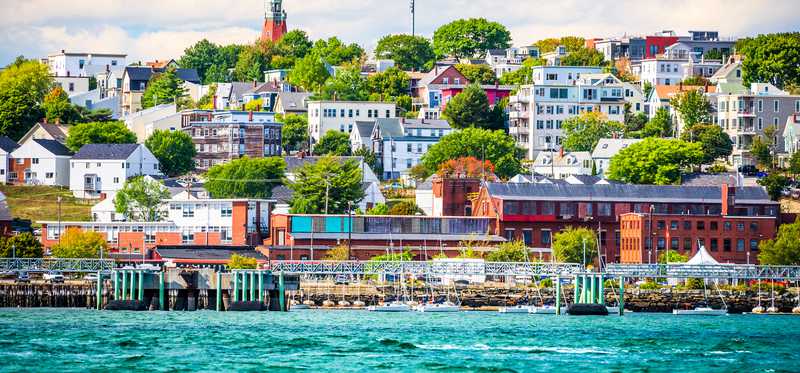 32. Portland, Maine
Portland is Maine's big city, but its population is only around 67,000. It's in a very scenic region, offering shops, top-notch restaurants, concerts, and outdoor recreation -- except in winter. That recreation includes water activities, too, such as kayaking and fishing, as Portland is on the coast. It's a fairly walkable city, with museums, colleges, and even a symphony orchestra. Portland's median home value was recently $309,800, and some neighboring towns offer lower prices.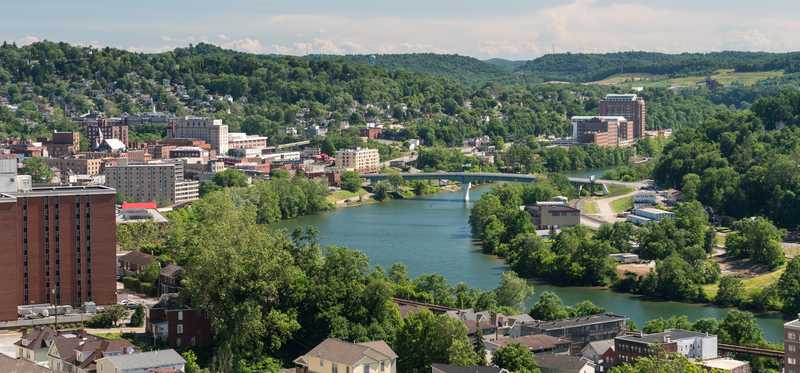 33. Morgantown, West Virginia
Morgantown is a college town -- home to West Virginia University -- with all that that offers, and like many great retirement destinations, it has gobs of natural beauty and outdoor recreational activities available as well. Healthcare is accessible too, and the cost of living is quite low, with the median home value recently $191,000. The population was recently around 31,000. Morgantown is 75 miles from Pittsburgh, for when you want a bigger city to explore.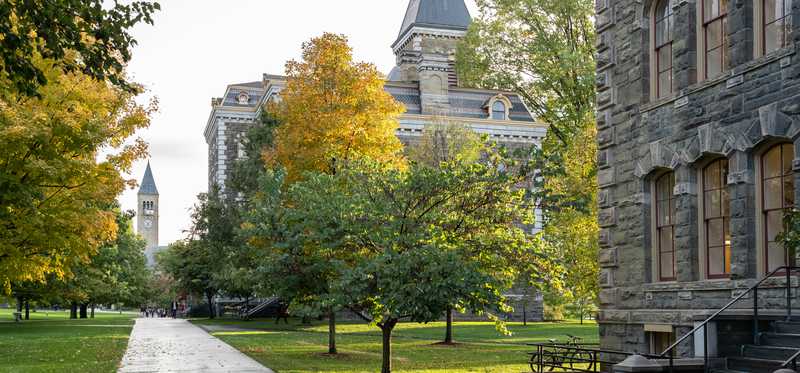 34. Ithaca, New York
Also with a population recently around 31,000 is Ithaca, home of Cornell University. That means it offers plenty of educational and cultural activities -- and recreational ones, as you might expect of a town nestled in hills away from big cities. New York State is not that tax-friendly, but if you don't mind that, you may find a lot to like in Ithaca, such as performing arts centers, museums, an orchestra, an opera house, lots of bookstores, and more. There are golf courses and vineyards to visit too. The median home value was recently $225,400.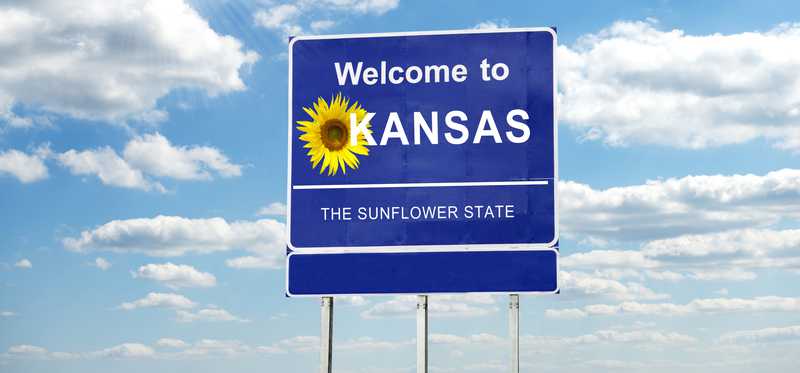 35. Lawrence, Kansas
Kansas offers a relatively low cost of living and mid-range taxes. Lawrence is home to the University of Kansas, offering the many benefits of life near a college. There are ample shops, restaurants, museums, bookstores, and performing art centers, along with a river and a major airport 45 miles away in Kansas City. Healthcare services are very good. The university offers lots of sporting events, for those interested. The median home value in Lawrence was recently $208,400.
ALSO READ: 3 Dividend Stocks That Are Perfect for Retirement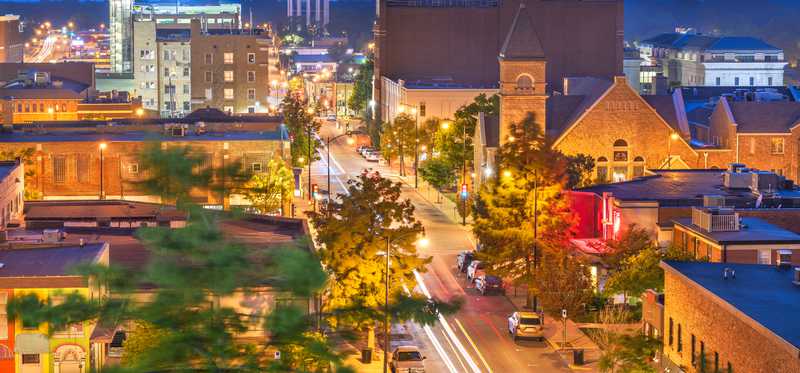 36. Columbia, Missouri
With a population recently around 123,000 and a median home value recently of $181,100, Columbia is a very affordable retirement destination, and one big enough to support a lot of cultural and recreational activities. It's about an hour from the Lake of the Ozarks recreational area and about two hours from St. Louis or Kansas City. The town is rich in hospitals and doctors, and its downtown is full of restaurants, shops, and music. Missouri is roughly among the middle of the pack when states are ranked for their tax-friendliness -- but that means you could do much worse than Missouri too. Columbia is also a college town, featuring the University of Missouri, among others, and it features many services for seniors as well.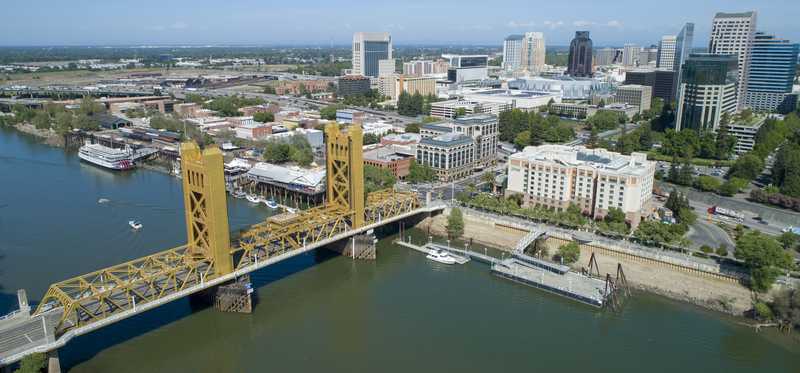 37. Sacramento, California
California has a relatively high state and local tax burden, so look into that before moving there to make sure it's not a deal-breaker for you. If it's not, the state has much to offer. State capital Sacramento is a relatively affordable destination to consider, with a population near 500,000 and a median home value recently of $326,600. (In contrast, San Francisco's median home value was recently north of $1.3 million, while Los Angeles topped $680,000.) Sacramento boasts colleges, museums, and hospitals that can serve retirees well. You'll find an orchestra, ballet, opera, and concerts here too, along with a generally agreeable climate.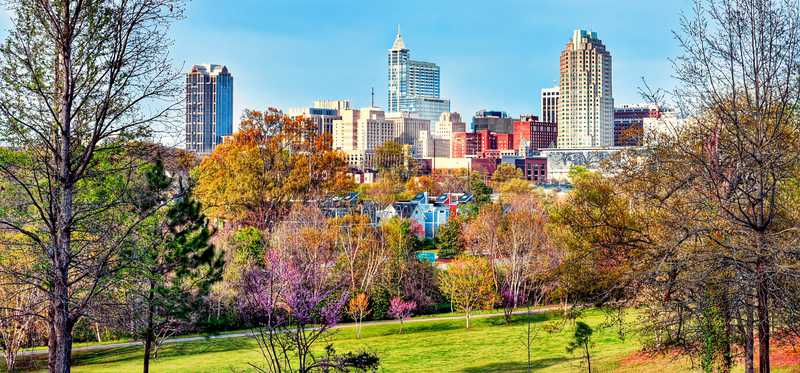 38. Raleigh-Durham-Chapel Hill, North Carolina
North Carolina offers warm weather for much of the year, but it does have winters. Its tax environment is neither wonderful nor terrible, and natural beauty abounds. The Raleigh-Durham-Chapel Hill area is known for its universities (think North Carolina State, the University of North Carolina, and Duke), research centers, thriving economy, and top-notch healthcare. Philanthropy from the tobacco industry has endowed many local institutions, making the area rich in museums and culture. There are also lots of recreational activities available, along with concerts, lectures, museums, music, and restaurants. Raleigh's population is around 470,000 and its median home value was recently $278,200, while Durham's population is around 274,000 and its median home value was recently $229,900, and lastly, Chapel Hill's population is around 61,000 with its median home value being recently $382,900.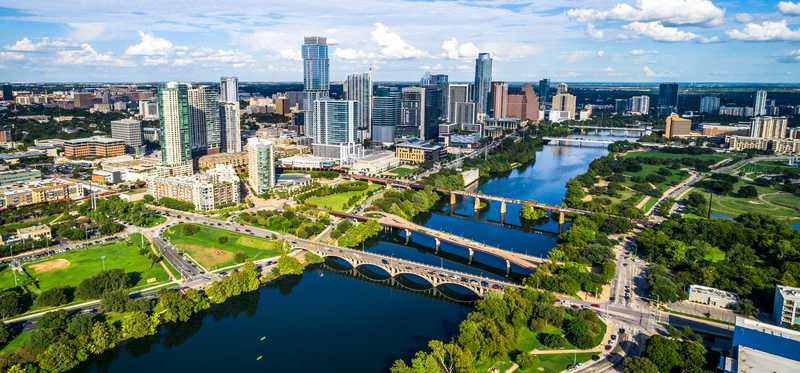 39. Austin, Texas
Texas is one of the most tax-friendly states in the country, with no income tax. (Property taxes can be significant though.) Austin is the capital of Texas and it has been growing for decades, with a bustling economy. Its population is close to 1 million, and its median home value was recently $371,900. Austin is home to the huge University of Texas, and boasts gobs of restaurants and live-music venues, along with lots of cultural and educational events available -- and shopping too. Outdoor recreation is a favorite occupation of many retirees, whether they golf, hike, swim, boat, fish, bike, or do something else. The are also excellent healthcare facilities available.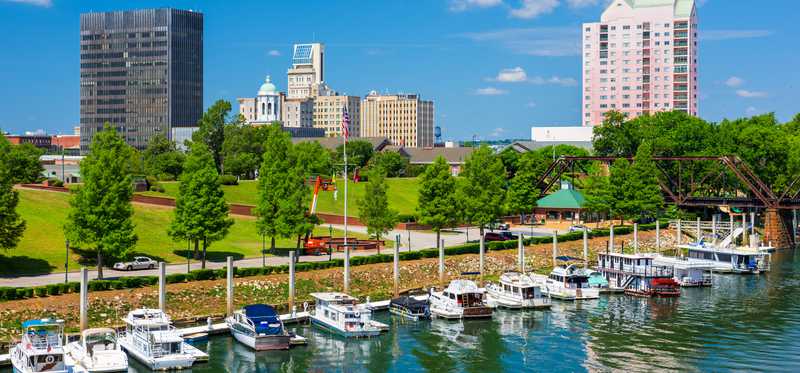 40. Augusta, Georgia
Georgia is not the most tax-friendly state, but it's not the worst, either: Its property taxes are relatively low, it doesn't tax Social Security benefits, and it exempts significant chunks of income for older residents. One compelling town in Georgia is Augusta. Its population is around 180,000, and the median listing price for homes for sale in it was recently $130,000, reflecting a generally low cost of living. Augusta is home to several colleges, lots of golf courses (including the site of the annual Masters tournament), and much natural beauty -- in gardens, on trails, along the Savannah River, and in the surrounding countryside. The folks at AARP have named Augusta an age-friendly city, noting its extensive healthcare offerings, among other things.

The Motley Fool has a disclosure policy.