These 5 Retailers Are Thriving, While These 5 May Not Make It
By John Ballard - Sep 14, 2018 at 7:33AM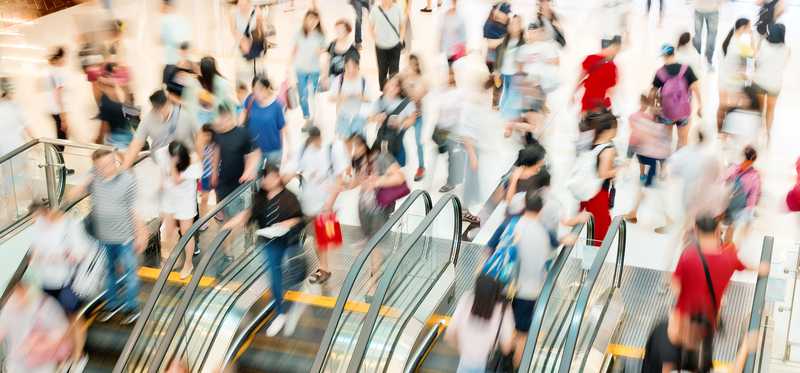 These 5 Retailers Are Thriving, While These 5 May Not Make It
The retail apocalypse has separated the weak from the strong
While e-commerce has certainly been a death knell for some retailers, others have managed to thrive. Some stores have a powerful brand that keeps customers loyal. Others have found a specific niche that keeps it insulated from cutthroat competitors like Amazon (NASDAQ:AMZN) and Walmart (NYSE:WMT). A common problem for those stores that are struggling is they are simply offering a product or service that consumers can buy more conveniently and cheaply somewhere else.
Keep reading for a rundown of five retailers that are still expanding, and five retailers that are closing stores in order to pay the bills.
ALSO READ: Is Everything You Know About the Retail Apocalypse Wrong?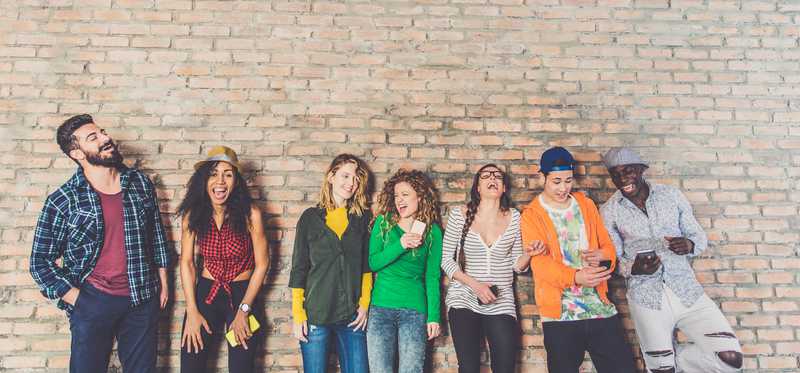 1. Five Below
While Amazon has put a lot of pressure on full-price retailers in recent years, Five Below (NASDAQ:FIVE) has carved itself a nice niche selling an assortment of merchandise from $1 to $5 primarily to teens and pre-teens. The company actively monitors trends with its target customer and keeps a fresh assortment of merchandise that is in-trend with the fickle tastes of teenagers. Products range from sports, apparel, games, art supplies, and a host of other categories.
Growth has been phenomenal. Over the last five years, sales have more than doubled, while profits have tripled. The company has 658 stores open in 32 states with plans to eventually reach more than 2,500 nationwide.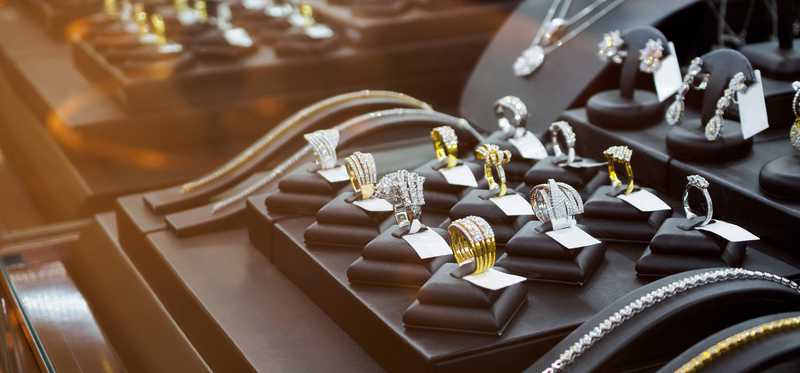 2. Tiffany
The iconic jewelry store has had its ups and downs over its 180-year history, but the power of the iconic Tiffany & Co. (NYSE:TIF) brand always seems to come through for shareholders in the end. After posting a decline in comparable store sales of 5% in 2016 and 2017 when many retailers were struggling with weak traffic trends, Tiffany has had a fantastic 2018 so far. In the first half of the year, comparable store sales growth was 9%. That improved performance has sent the share price up 20% year to date.
What's most encouraging is that growth has been broad-based across the world where Tiffany has a physical presence (currently 28 countries). Nonetheless, management wasn't satisfied with its performance in previous years and plans to make investments in several areas, including marketing, digital, merchandising, and store presentation in order to achieve sustainable growth in sales, margins, and earnings over the long-term.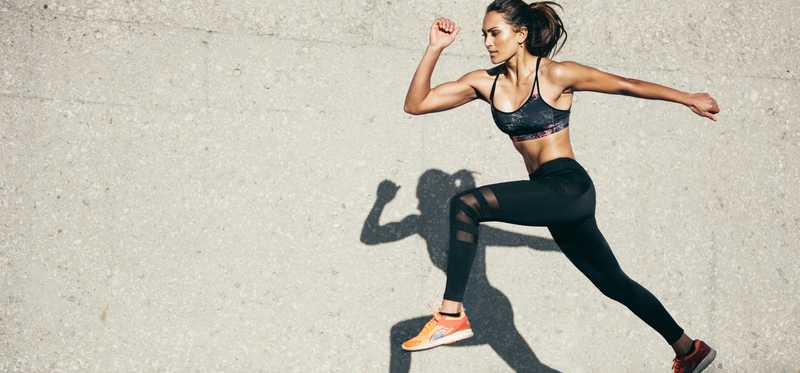 3. lululemon athletica
lululemon athletica (NASDAQ:LULU) has been on fire lately. Investments in previous years to improve the design process of merchandise, streamline the supply chain, and freshen up the website have paid off beautifully. The last quarter saw comparable same store sales explode 20% driven primarily by robust online sales. Strong revenue and earnings growth have sent shares through the roof, up 153% over the last year. 
Long term, the future looks bright. Lululemon's Asia business is particularly looking strong, where comparable store sales have consistently been hovering around 50% in recent quarters. Management is also focused on growing its men's category into a $1 billion business by 2020. By then, they expect the company to reach or exceed $4 billion in revenue, a 37% increase over the trailing 12-month total of $2.9 billion.
ALSO READ: Lululemon Athletica's Keys to Further Growth: Men and China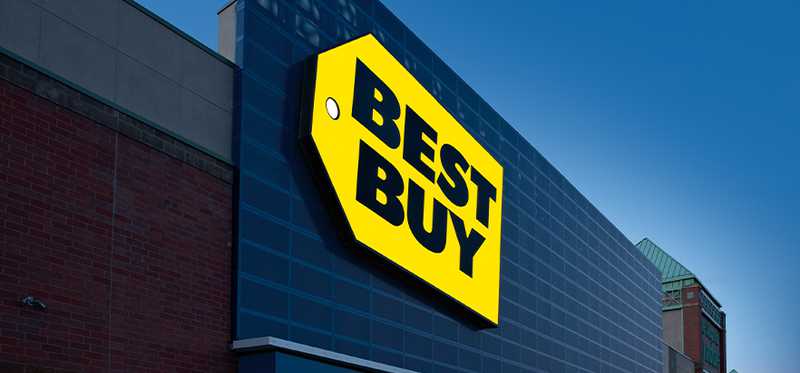 4. Best Buy
I know it's hard to believe, but Best Buy (NYSE:BBY) is thriving under the shadow of Amazon. In fact, the online juggernaut is partnered with the tech retail specialist to sell Amazon's new line of Fire TV Edition smart TVs at Best Buy stores in the U.S. and Canada. What this shows is that even with the growing adoption of online shopping (where Amazon is certainly the champ in every regard), people still highly value the in-store experience, especially when they are plopping down big bucks on fancy electronics.
After a rough few years, in which Best Buy may have been a candidate for a retailer that may not make it, comparable store sales have greatly improved, reaching 6.2% in the second quarter. For that, management credited strength across home theater, computing, appliances, gaming, mobile phones, and smart-home devices.
Management has set a 2020 goal of growing adjusted earnings per share 12% to 13% annually. A key part of the growth strategy is shifting more of its focus to installation and other services, in which many customers want to use smart-home devices but get frustrated in setting it up properly. Given that the smart-home device market is expected to grow from $31 billion in 2017 to $41 billion by 2020, Best Buy's best days may still be ahead.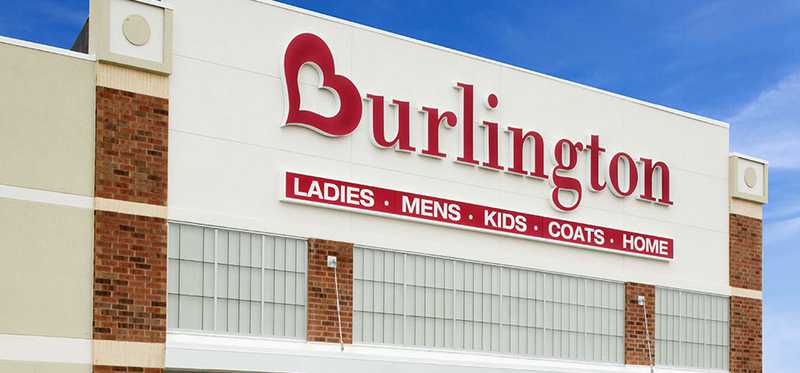 5. Burlington Stores
Burlington Stores (NYSE:BURL) is an off-price retailer that has delivered impressive performance through the retail-recession in recent years. The company's focus on offering quality merchandise at "everyday low prices" has delivered positive comparable same store sales growth every year over the last five years.
Most impressive has been the company's bottom line performance, where earnings per share have improved from a net loss in fiscal 2013 to a profit of $5.48 in fiscal 2017. Investors can give credit to management's expertise in optimizing markdowns and keeping a tight lid on operating expenses for the improvement in profitability. Burlington continued its run of impressive earnings performance in the second quarter with year over year growth of 56%.
Burlington had 651 stores open at the end of the last quarter, and management believes they can reach 1,000 store openings over the long term.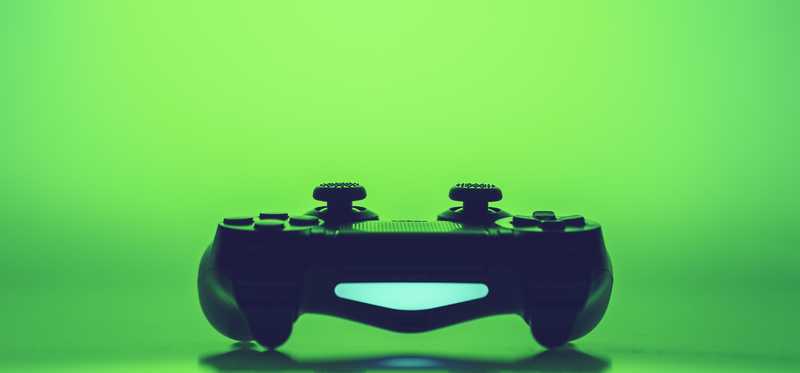 6. GameStop
The digital trends that completely changed how consumers watch movies, listen to music, and read books is now sweeping across the video game industry, and that's not good news for one of the largest standalone video game retailers. GameStop (NYSE:GME) has been gradually shuttering stores in recent years as fewer gamers are visiting physical stores to buy games and instead are choosing to purchase games digitally over their game console.
Management has done its best to wave off the digital stampede by widening its focus to selling gaming collectibles and also opening stores that sell mobile phones and other technology products. But it's uncertain whether these efforts will be enough to outgrow the $7.3 billion (or nearly 80% of total revenue) that GameStop generated last year from selling video games and game hardware. 
In the last quarter, total sales declined 5.5% with comparable same store sales down 5.3%. The company's stock has lost 73% of its value of the last five years. With analysts expecting sales and earnings to decline this year and next, it's looking more and more like GameStop's days are numbered.
ALSO READ: GameStop Plans on a Big End to the Year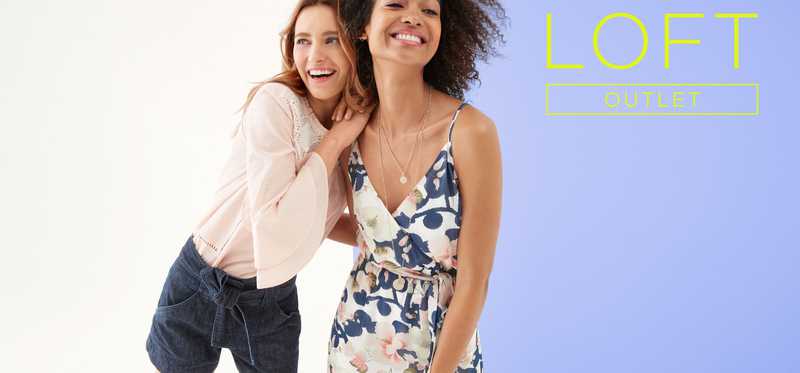 7. Ascena
Ascena Retail Group (NASDAQ:ASNA) is a holding company of various apparel retail stores, including Ann Taylor, LOFT, Lou & Grey, and dressbarn, among others. Many of its stores are located in malls or strip shopping centers that have been hit hard by the shift to online shopping in recent years. The company's stock has lost 72% of its value over the last five years as declining traffic at stores has wiped out Ascena's ability to make a profit.
In the last quarter, the company had a bright spot in its Justice kids fashion brand, which posted positive comparable same store sales growth of 10%. But that wasn't enough to carry the other brands, with Ascena posting a 3% decline in total comparable store sales.
Last year, the company transitioned all of its stores to a new online shopping experience. But with the company's debt burden of $1.456 billion and 4,663 retail locations contributing to losses on the bottom line, it may be too late for a turnaround.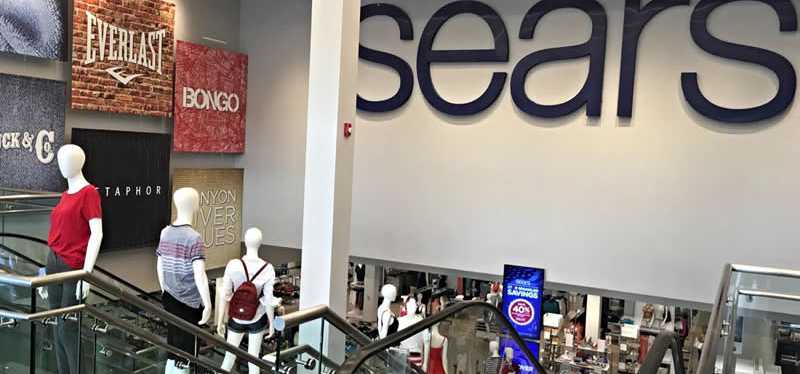 8. Sears Holdings
The once iconic retail store appears to be standing on its last legs. Sears Holdings (NASDAQ:SHLD) has lost 96% of its stock market value over the last five years, as store closings and real estate sales haven't been enough to turn the company's fortunes around. 
Sears posted a comparable same store sales decline of 11.9% in the first quarter. Amazon is not the only competitor to blame. Sears's losses are coming at the expense of other big box retailers as well. In the most recent quarter, competing retailers Best Buy and Lowe's (NYSE:LOW) credited strength in appliances (one of Sears' key product categories) for growth in their respective comparable store sales. 
What's more, as Sears shrinks, debt is mounting. Without generating a profit, there's only one way to get its debt of $3 billion-plus under control: sell more real estate until there's nothing left to sell.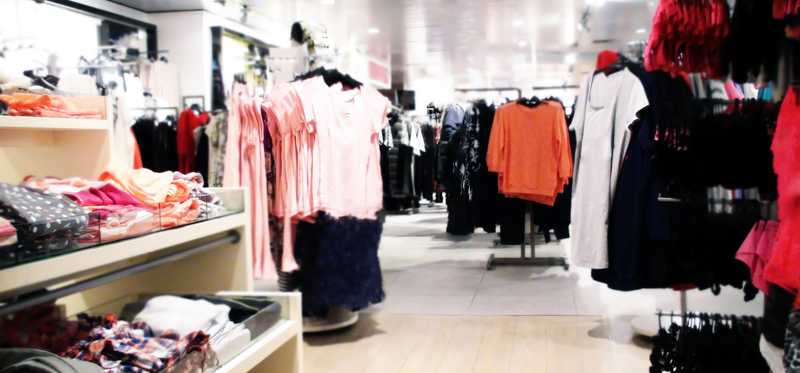 9. J.C. Penney
While J.C. Penney (NYSE:JCP) is not in as dire straits as Sears Holdings, it's certainly not showing the vibrant recovery that other retailers have shown this year. In the second quarter, J.C. Penney posted 0.3% growth in comparable same store sales, which is only slightly better than what the department store posted during the retail recession of the last few years. More concerning is that the department store chain is still not showing a profit and has $3.96 billion of debt to deal with. 
The company has tried different things to invite customers to its stores in recent years, such as in-store category-focused shops, including Baby Shops, Toy Shops, and shops focused on sports. It's similar to the same idea that failed under former CEO Ron Johnson, who, in 2012, attempted to improve the company's fortunes by creating a series of specialty brand shops inside J.C. Penney stores which never resonated with customers.
Most discouraging has been the turnover among top brass in recent years. The latest blow was CEO Marvin Ellison resigning in May 2018 to "pursue another opportunity" at Lowe's. With the stock down 79% since the start of 2017, it seems investors have finally thrown in the towel.
ALSO READ: The Next Recession Could Kill J.C. Penney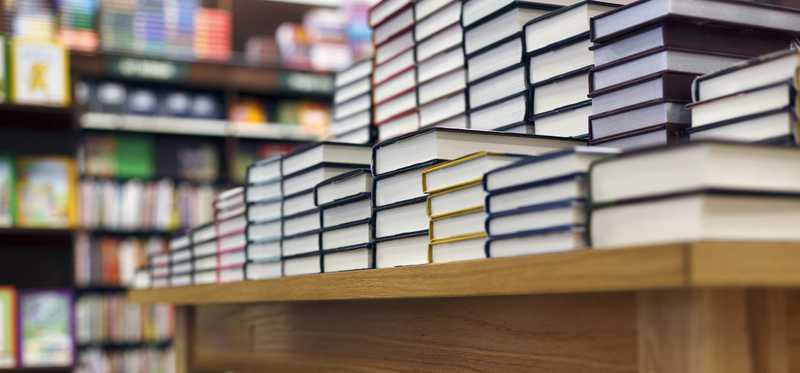 10. Barnes & Noble
Online shopping and ebooks are giving book buyers more convenience and cheaper prices, and that is taking a heavy toll on Barnes & Noble (NYSE:BKS). Since fiscal 2010, the bookstore chain has gradually closed underperforming stores, but comparable same store sales have still been negative for most of that time. B&N's stock has lost 67% of its value over the last three years. 
The company's last hope was its Nook e-reader which has completely fallen by the wayside. That showed promise for a while, which even attracted a $300 million investment from Microsoft (NASDAQ:MSFT) in 2012. However, the Microsoft news represented the climax of Nook's success. Since fiscal 2012, Nook sales have shrunk from $933 million in fiscal 2012 to $111 million in fiscal 2018. Microsoft ended its relationship with B&N in 2014. That pretty much dashed the bookstore chain's hopes of creating a digital platform to compete with Amazon's Kindle.
B&N's current annual sales are about half of what they were in fiscal 2012 when sales reached $7.1 billion. The onslaught of Amazon has already sent Borders to the history books and other bookstores have been in retreat as well. It's clear B&N is heading in the same direction.
Retail has always been a highly competitive industry, but as this list demonstrates, e-commerce has taken that competition to a whole new level. To find sustainable long term winners in retail, investors should look for companies that offer its customers something they can't get anywhere else, such as unbeatable prices, or retail stores like Lululemon or Tiffany that have built exceptional brand power over many years. 

John Mackey, CEO of Whole Foods Market, an Amazon subsidiary, is a member of The Motley Fool's board of directors. Teresa Kersten is an employee of LinkedIn and is a member of The Motley Fool's board of directors. LinkedIn is owned by Microsoft. John Ballard has no position in any of the stocks mentioned. The Motley Fool owns shares of and recommends Amazon. The Motley Fool owns shares of GameStop and has the following options: short October 2018 $15 calls on GameStop. The Motley Fool recommends Five Below, Lowe's, and Lululemon Athletica. The Motley Fool has a disclosure policy.

Premium Investing Services
Invest better with The Motley Fool. Get stock recommendations, portfolio guidance, and more from The Motley Fool's premium services.