These 7 Companies Are Opening Stores in 2019
By Jeremy Bowman - Dec 21, 2018 at 8:02AM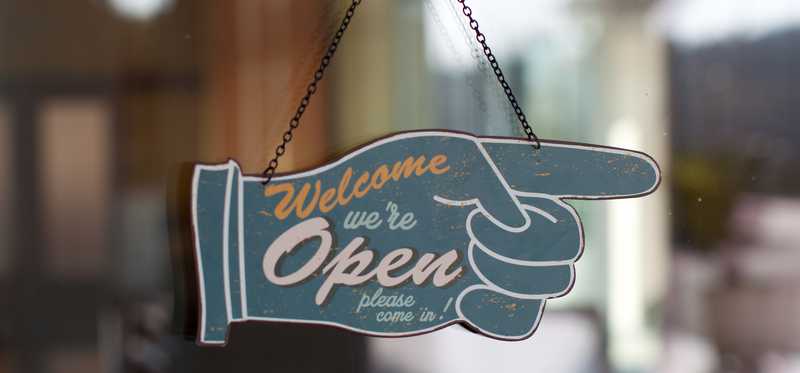 These 7 Companies Are Opening Stores in 2019
Expansion continues for some
2018 saw retail heavyweights like Sears and Toys "R" Us file for bankruptcy and several others retrench, closing stores as the industry continues to adapt to the rise of e-commerce. However, 2018 was broadly a strong year for retailers as many brick-and-mortar chains benefited from a strong consumer confidence, low unemployment, and the corporate tax cut.
Heading into 2019, several big-name retailers are continuing to expand in the U.S. Keep reading to see why these seven retailers are opening stores in 2019.
ALSO READ: Why Shopify Opened Its First Brick-and-Mortar "Store"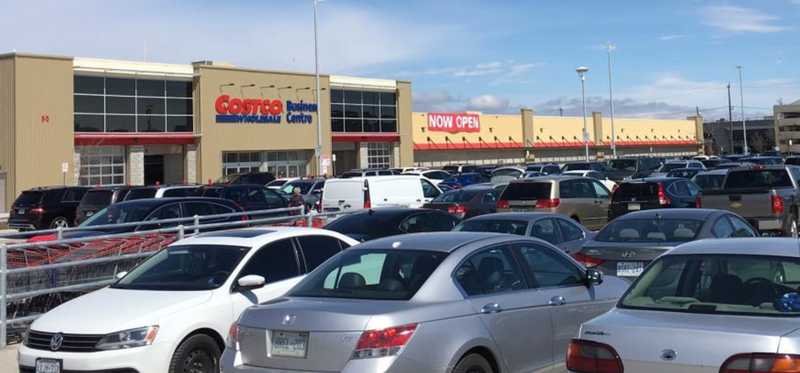 1. Costco
Costco (Nasdaq: COST) has been one of the best-performing retailers in recent years as the warehouse giant's membership has made it largely immune to the threat of e-commerce. Because of its bargain prices and the treasure hunt effect, or having rotating assortment closeout merchandise in stock, the company continues to draw ample customer traffic to its stores.
In the fiscal year ended Sept. 2, 2018, Costco opened 13 new stores in the U.S. Costco only has one  upcoming store opening in the U.S. scheduled, in Coral Springs, Fla. in February, but considering it still has fewer than 550 stores in the country, there is plenty of room for it to expand as long as demand remains strong.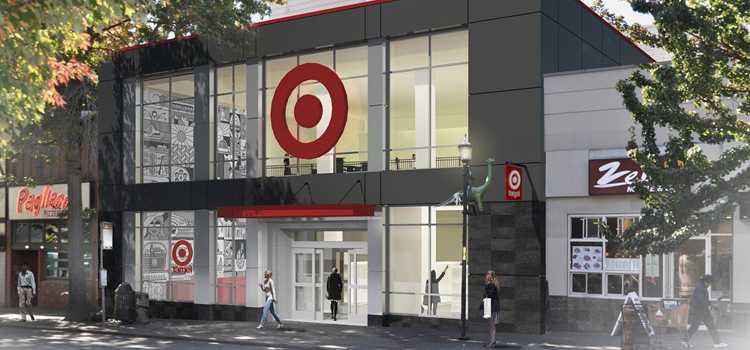 2. Target
Target (NYSE: TGT) has found success lately with both an omnichannel push following its acquisition of Shipt, and initiatives to make its stores attractive by remodeling them and opening new small-format stores. Target sees small stores as an opportunity as it's added new locations in underserved markets in cities and college towns to cater to millennials.
Over the last four quarters, Target's total store count increased from 1,828 to 1,846, but its number of small stores, or those under 50,000 square feet, jumped from 44 to 68, meaning Target actually closed some of its larger stores. However, management has been pleased with their performance thus far with CEO Brian Cornell saying they were "punching above their weight" on the recent earnings call.
Target has announced 23 new store openings for 2019, the vast majority of which are small-format locations.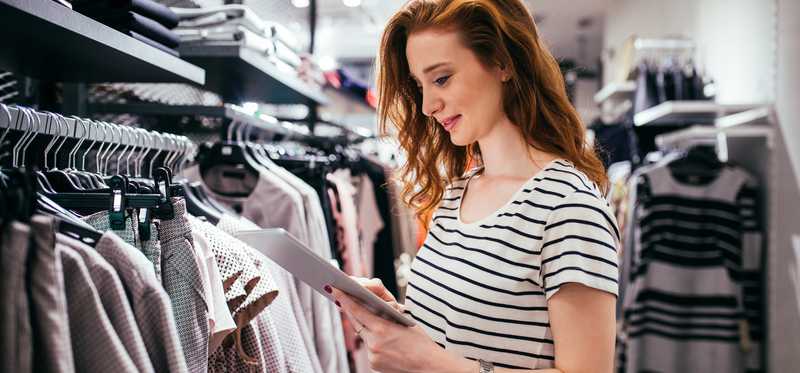 3. T.J. Maxx/Marshall's
Arguably, no retailer has been more aggressive about new store openings than TJX Companies (NYSE: TJX), the parent of T.J. Maxx, Marshall's, and Home Goods. Over the last year, TJX has added 28 new T.J. Maxx stores, 34 Marshall's locations, and 85 Home Goods stores.
TJX has a bold long-term growth goal of having 6,100 stores globally, up from 4,296 today. In the U.S., it plans to have 3,000 T.J. Maxx and Marshall's locations, up from about 2,250 stores currently. Meanwhile, management sees the number of Home Goods stores nearly doubling to 1,400.
By competing in the off-price sector, which is difficult to execute online as the business revolves around quick turnover of discounted merchandise, TJX has been able to expand despite the growth of e-commerce. After a quarter that saw comparable sales jump 9% at "MarMaxx," or what it calls T.J. Maxx and Marshall's, it's clear that the model is still resonating with customers. Expect several dozen new stores from the company in 2019.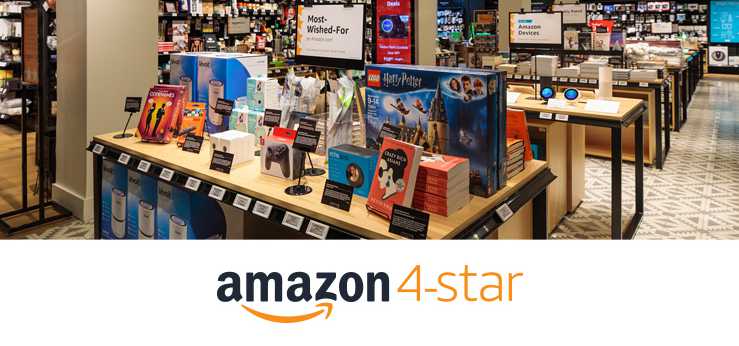 4. Amazon/Whole Foods
Amazon (Nasdaq: AMZN) has pressured brick-and-mortar retailers more than any other company over the last decade, but ironically, the e-commerce giant is embracing physical retail like never before. The company has a number of small-format concepts that have been growing slowly including Amazon Books, Amazon 4-Star, and Amazon Go, and its acquisition of Whole Foods gives it a sizable presence in grocery.
Whole Foods has over 50 locations listed as "under development" on its website, including several of the smaller-format 365 stores. That expansion isn't a surprising as it will help Amazon extend the reach of its grocery delivery, a key reason for the acquisition.
Amazon now has 18 AmazonBooks stores open across the country with more expected next year, and it seems likely to add more 4-Star locations as it's quickly opened up three in the last few months.
However, the store concept with the greatest potential for growth appears to Amazon Go, the cashierless convenience store that relies on cameras and sensors to automatically charge customers based on what they take off the shelves. The company has already opened 9 Go stores in Seattle, Chicago, and San Francisco with one announced for 2019 and several more likely to come. According to some reports, Amazon could open as many as 3,000 Go stores by 2021.
ALSO READ: Why Would Amazon Want to Open 3,000 Cashier-Less Stores?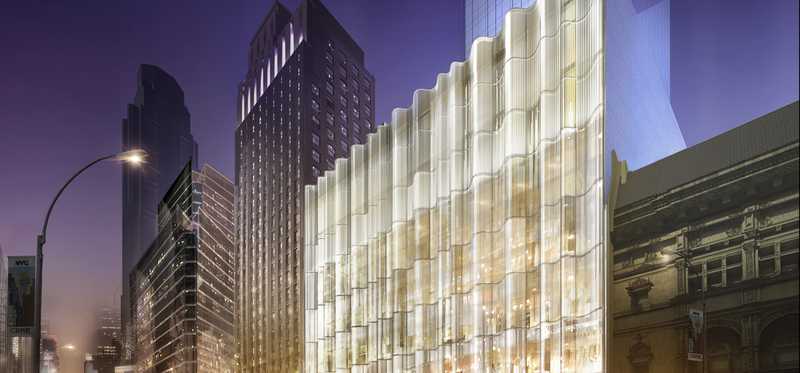 5. Nordstrom
Most department stores have been closing stores recently as the sector has struggled with the broad transition in retail. However, Nordstrom (NYSE: JWN) has continued to open stores, while at the same time growing its digital platforms. Its brick-and-mortar expansion has been driven mostly by its off-price concept Nordstrom Rack. So far this year, the company has added six new Rack locations, bringing the total to 238, and opened new small-footprint stores like Nordstrom Local and its Jeffrey boutique.
Next year, the company will open another handful of Rack stores with five planned, but the big prize is the opening of its new flagship women's store in Manhattan, giving the high-end department store chain a presence that it hasn't had before in the nation's largest city. Nordstrom is building the new store, which will have 300,000 square feet of space, from scratch with hopes that it will be a similar tourist destination to Macy's Herald Square, and has already invested hundreds of millions of dollars in the building. If the store is successful, Nordstrom could replicate the strategy in other key markets. It's also opening a new full-line store in Norwalk, CT.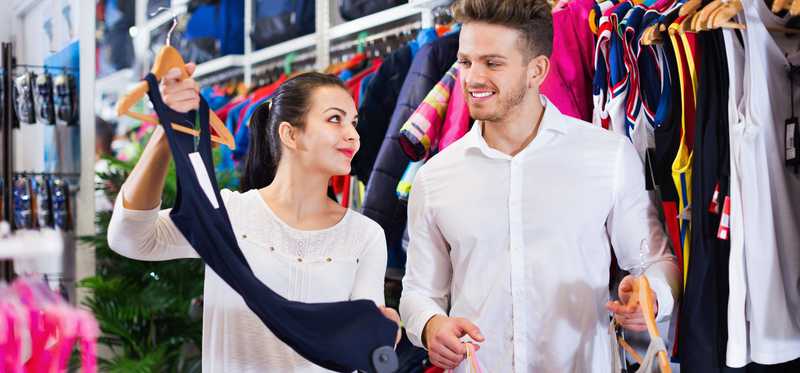 6. Gap/Old Navy
Gap Inc (NYSE: GPS) has been attracting headlines recently due to problems at its namesake chain as Gap brand seems to be stuck in a retail no-man's land, losing share to fast-fashion competitors like H&M. Gap brand comps fell 7% in its most recent quarter, and in fact, the company plans to shutter stores next year as CEO Art Peck said on the recent earnings call he would rationalize the Gap fleet and close unprofitable stores.
However, Old Navy, Gap's low-price concept continues to outperform with comps up 4% in the most recent quarter, and it's also aggressively opening new Old Navy stores with 60 new locations added over the last year in North America, bringing the total to 1,117.
Management also hiked its guidance on Old Navy openings from 60 to 70 for the year in its most recent quarter, and signaled that momentum would continue next year. Though the company is called Gap, it has significantly more Old Navy stores than Gap stores in North America as there are roughly 800 Gap stores in its home market.
Because of its low prices, Old Navy has been more protected from e-commerce than other apparel retailers and that strength should continue to carry the concept in 2019 as it opens more stores.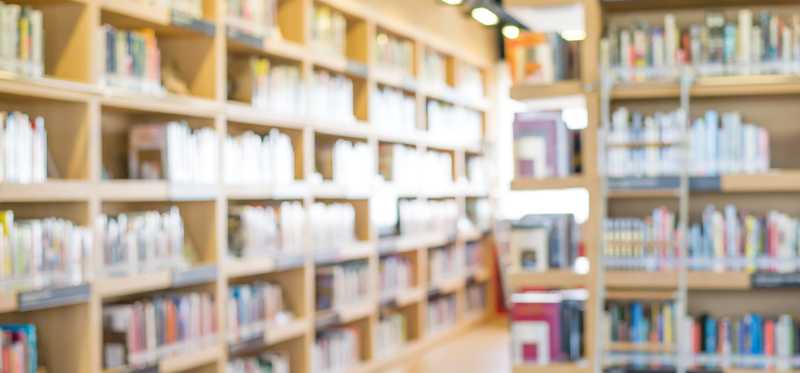 7. Barnes & Noble
It's no secret that Barnes & Noble (NYSE: BKS) has struggled in recent years, largely because Amazon has come to dominate the book market. However, Barnes & Noble is shifting to a new strategy in 2019 by opening a handful of new prototype stores.
They are smaller-footprint stores with a modern design that seem to borrow in some ways from the AmazonBooks concept. They also feature self-serve kiosks and tablets to help customers in the store, and offer plenty of comfortable seating in order to encourage customers to spend time in the store, similar to Starbucks' third-place concept.
B&N has opened nine of these stores so far and plans to add 10 to 15 next year, showing that even struggling retailers are capable of pivoting and reinventing themselves. The smaller store will help the company control costs and pairs well with the bookstore's online offering. Considering the recovery in independent bookstores and AmazonBooks' expansion, it seems clear that the brick-and-mortar bookstore is here to stay despite earlier predictions of its demise.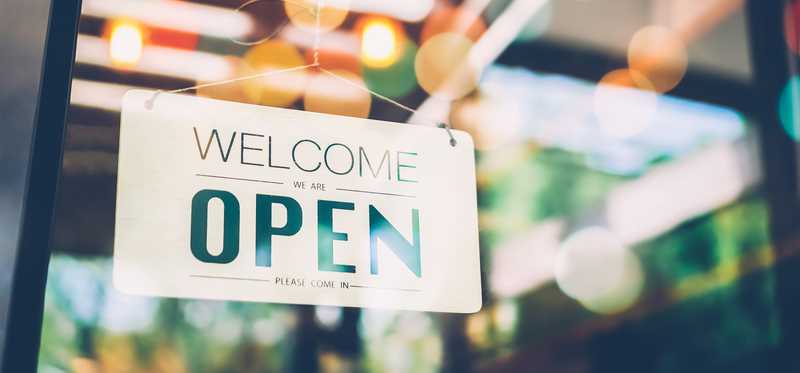 A lingering macro question
Retailers benefited from economic tailwinds in 2018, but it's unclear if those will continue into next year as early signals of a recession have emerged, including a flattening yield curve and slowing housing and auto markets, and a trade war with China could also dampen some retailer's prospects.
However, stronger brick-and-mortar retailers will continue to grow even as the economy becomes more uncertain. Though e-commerce will continue to take share from physical stores, the much-talked-about "retail apocalypse" of a year ago has largely proven to be a myth.

John Mackey, CEO of Whole Foods Market, an Amazon subsidiary, is a member of The Motley Fool's board of directors. Jeremy Bowman owns shares of Amazon and Starbucks. The Motley Fool owns shares of and recommends Amazon and Starbucks. The Motley Fool recommends Costco Wholesale, Nordstrom, and The TJX Companies. The Motley Fool has a disclosure policy.

Premium Investing Services
Invest better with The Motley Fool. Get stock recommendations, portfolio guidance, and more from The Motley Fool's premium services.