These 7 Retailers Could Follow Sears Into Bankruptcy
By Jeremy Bowman - Nov 1, 2018 at 7:47AM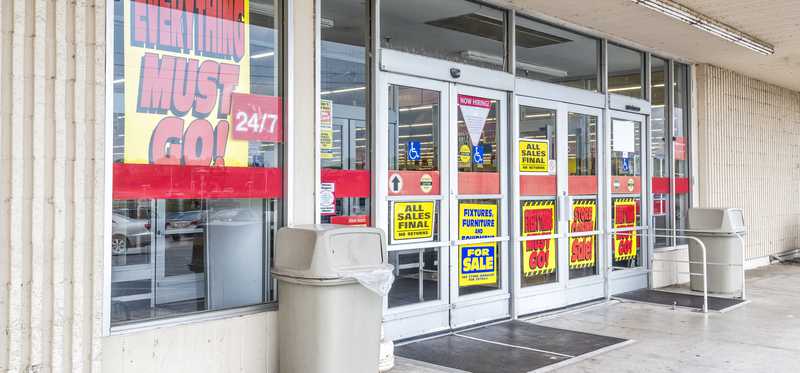 These 7 Retailers Could Follow Sears Into Bankruptcy
Danger lurks for these retailers
Sears' (Nasdaqoth: SHLDQ) bankruptcy was a long time coming. The demise of the most dominant retailer of the 20th century came after several years of the losses of hundreds of millions of dollars and double-digit declines in comparable sales.
Former CEO Eddie Lampert refused to make the necessary investments in the retailer's base, and customers fled as its stores become more dilapidated.
In the current booming economy, many retailers are thriving, but Sears' downfall, as well as that of Toys "R" Us earlier this year, is a reminder that shifting shopping patterns are forcing a number of retailers out of business.
Click through to read about seven other retailers that could join Sears in retail's dustbin.  
ALSO READ: These 3 Retailers Will Benefit From the Death of Sears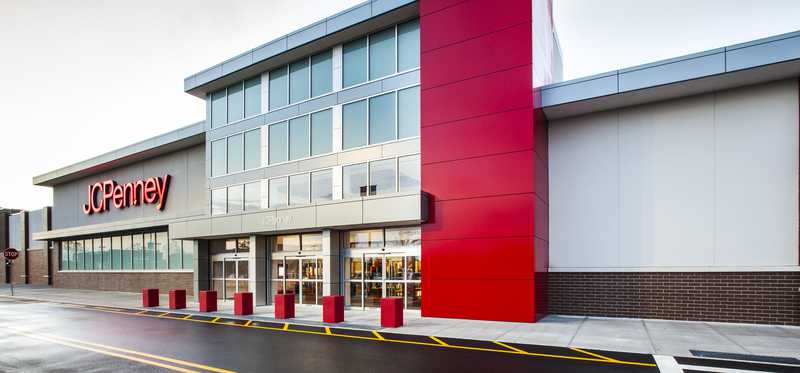 1. JCPenney
JCPenney (NYSE: JCP) and Sears have been peers for much of their history as the two department stores served as co-anchors at hundreds of malls across the country. Today, J.C. Penney finds itself in a similarly precarious position to Sears after sales imploded in 2012 following a misguided experiment by former CEO Ron Johnson.
Except for a $1 million profit in 2016, J.C. Penney has lost money every year since then and is expected to post losses this year and next. As of the end of the last quarter, Penney had $4 billion in debt and just $182 million in cash equivalents. Its stock has plummeted over the last two years, and its market cap is now less than $500 million.
With just $42 million of that debt due within the next year, Penney isn't in immediate danger of bankruptcy, but a recession or economic downturn could dash the company's hopes for a recovery once and for all.

2. Stage Stores
JCPenney and Sears aren't the only department stores that are struggling. Stage Stores (NYSE: SSI) may also be facing imminent doom. Like its peers, Stage Stores, which operates more than 700 stores acroos the interior of the country under brands such as Bealls, Goody's, and Palais Royale, has been losing money since 2016. Stage sees a net loss of $34 to $41 million this year, or $1.20 to $1.45 per share, and is paying a dividend of $0.05 per quarter, squandering badly needed cash to support what's now a 13% dividend yield.
Stage's market cap has fallen to just $49 million, and it has $269 million in debt on its balance sheet against just $27 million in cash. Though the company doesn't have any significant upcoming payments, continued losses could force Stage into bankruptcy. If the company cuts or eliminates its dividend, the stock will almost definitely plunge again.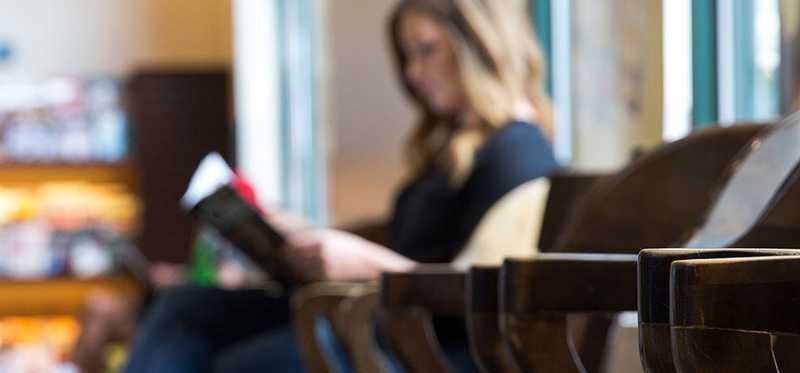 3. Barnes & Noble
Booksellers have struggled in the e-commerce era and it's no secret why. Amazon (Nasdaq: AMZN) has essentially built a monopoly in the industry, forcing Barnes & Noble (NYSE: BKS), the leading brick-and-mortar bookseller, into a fight for its life. Like the other names on this list, B&N has seen its stock slide in recent years as losses are mounting and sales have fallen for 11 years straight.
A month ago, Barnes & Noble said it was reviewing "strategic alternatives," mostly likely meaning a sale, but if that doesn't work out, a Chapter 11 bankruptcy in order to restructure may be the company's best hope. Barnes & Noble has $178.7 million in debt, but just $11.5 million in cash. If the company continues to lose money and can't find a buyer, it may be forced into bankruptcy.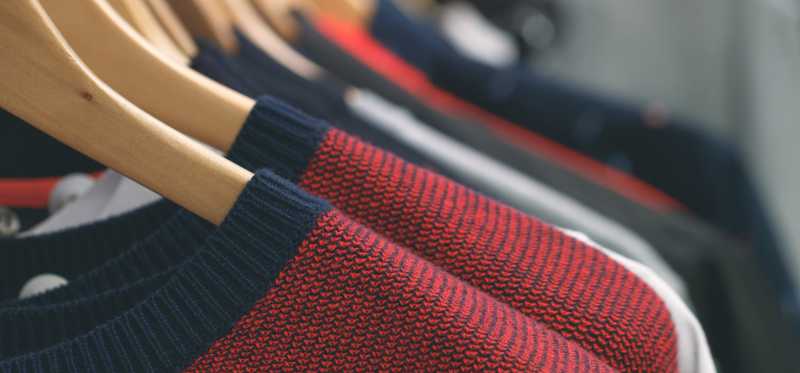 4. Stein Mart
Another retailer that has been on a slow train to irrelevance is Stein Mart (Nasdaq: SMRT). Shares of the off-price retailer have fallen nearly 90% over the last five years as profits have turned into losses.
The company is now predicting positive EBITDA of $45 million for the year, indicating it may be angling for a turnaround, however, its balance sheet is in weak shape as its current liabilities, or money that's due in a year, nearly equal its current assets, and it has $49.2 million in debt and just $10 million in cash.
A return to profit would stave off a potential bankruptcy, but at a market cap of just $89.9 million, Stein Mart looks like another retailer that's highly vulnerable to a recession.
ALSO READ: The Retail Apocalypse May Not Be What You Think It Is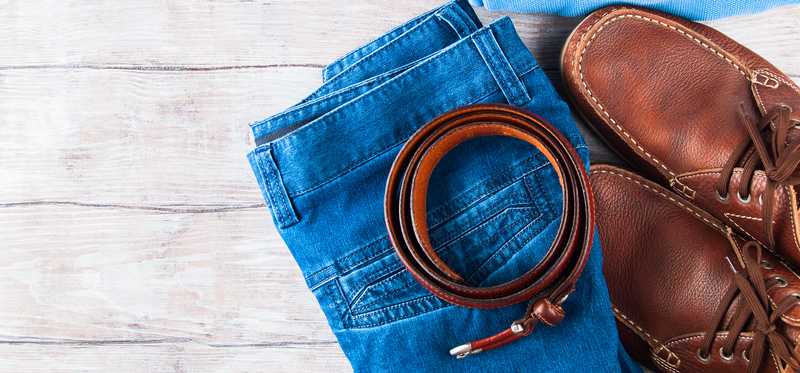 5. J. Crew
It may be surprising to see this preppy staple on the list as the brand is still popular, but J. Crew's business has been significantly mismanaged in recent years. The apparel retailer, which also owns Madewell, posted a loss of $125 million last year, worse than the $23.5 million loss it had the year before. Meanwhile, sales have slipped for three straight years as once-loyal customers believe the quality has slipped, and the company made an ill-fated attempt to go upscale at a time when fast fashion and off-price have exploded in popularity.
Meanwhile, the privately held company has nearly $2 billion in debt on its balance sheet, mostly from a 2011 leveraged buyout, which is costing it $30 million a quarter in interest payments. J. Crew gave itself some breathing by negotiating an extended maturity from 2019 to 2021 with lenders on $566.5 million in debt, but if the bottom line doesn't improve, a Chapter 11 restructuring could be necessary.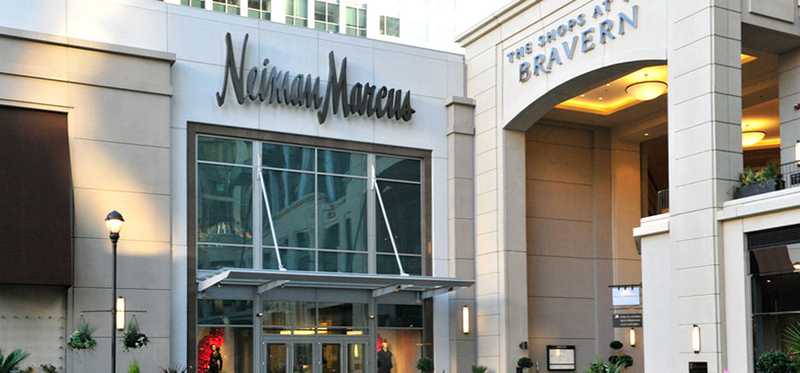 6. Neiman Marcus
Similarly, it may be surprising to some readers to see Neiman Marcus on this list, but the upscale department store has had similar problems to J. Crew. The privately held retailer has also been seeing sales decline, falling 5% to $4.7 billion in fiscal 2017, and has also been struggling with the weight of $4.8 billion in debt. A potential sale to Hudson's Bay, the owner of Lord & Taylor and Saks Fifth Avenue last week was scotched, and just last week the retailer began talks with creditors to restructure its debt. Most of the debt isn't due until 2020 and 2021, giving the company some time to negotiate, but if its losses continue, bankruptcy may be the only option.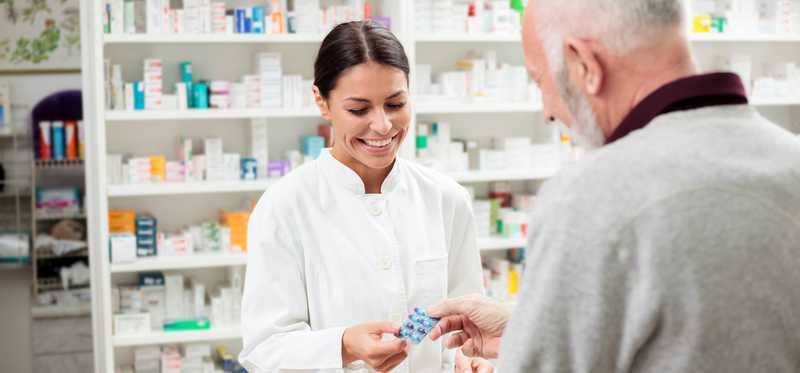 7. Rite Aid
Shares of the nation's No. 3 drugstore chain continue to slide as investors' hoped-for acquisition has yet to materialize. A deal with Walgreens Boots Alliance was blocked by regulators, resulting in a partial sale of 1,932 stores, and a planned merger with Albertson's failed in August when management pulled the deal due to shareholder backlash.
As a result, Rite Aid (NYSE: RAD) has an increasingly weakening position in the drugstore sector as its larger rivals like Walgreens and CVS have the scale to negotiate better drug prices. It has $3.5 billion in debt and negative net tangible assets. Its earliest debt isn't due until 2023, but with negative free cash flow and no profits, the company will either need to find a buyer, turn around its business, restructure its debt, or face bankruptcy.
ALSO READ: Rite Aid Investors Got What They Wanted, Unfortunately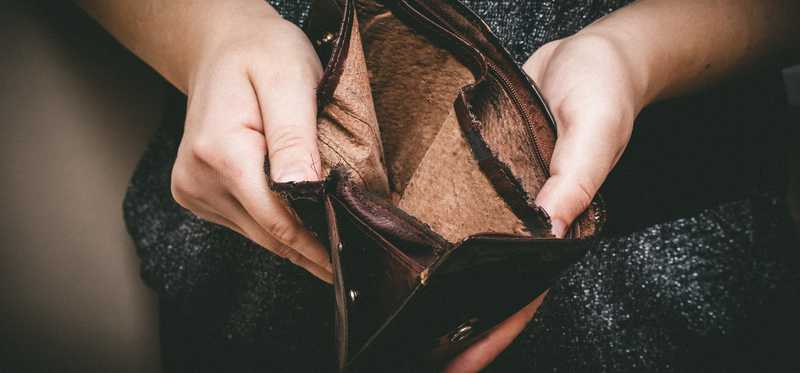 It's not too late for redemption
With the holiday season right around the corner, many of the retailers mentioned in the previous slides will have an opportunity to redeem themselves, taking advantage of the strong economy and ample consumer confidence. However, further down the road, higher interest rates could make interest payments more difficult and raise the cost of future loans, and the risk of recession remains as well. In other words, if these retailers don't save themselves soon, they could meet the same fate as Sears.

John Mackey, CEO of Whole Foods Market, an Amazon subsidiary, is a member of The Motley Fool's board of directors. Jeremy Bowman owns shares of J.C. Penney. The Motley Fool owns shares of and recommends Amazon. The Motley Fool recommends CVS Health. The Motley Fool has a disclosure policy.

Premium Investing Services
Invest better with The Motley Fool. Get stock recommendations, portfolio guidance, and more from The Motley Fool's premium services.