Thinking About Selling Your Home? Make Sure You Do These 22 Things First
By Christy Bieber - Aug 22, 2018 at 7:54AM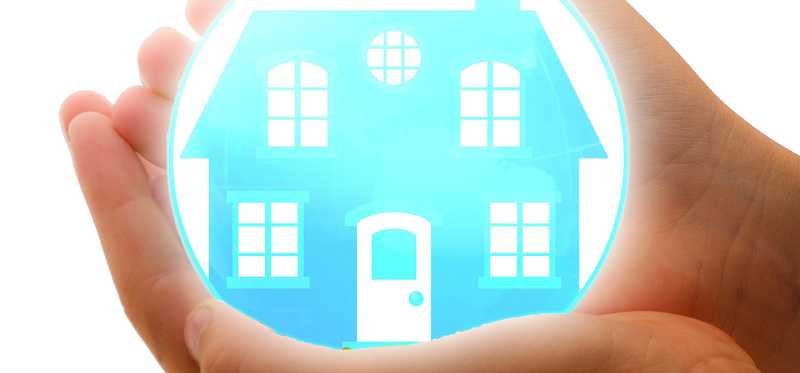 Thinking About Selling Your Home? Make Sure You Do These 22 Things First
How to get top dollar for your home
Thinking about selling your home? The good news is, home prices have been strong and spring and summer are the prime times to sell. The bad news is, no matter what time of year you do it and what the market looks like, selling your home can be a big hassle -- especially if you want to maximize the chances you'll get top dollar for it.
While a lot goes into determining the price of your home, this checklist of 22 important steps to take will get you on the right path to convincing a qualified buyer to make a generous offer for your home. 
ALSO READ: Selling Your Home? These 7 Renovations Offer the Best Bang for Your Buck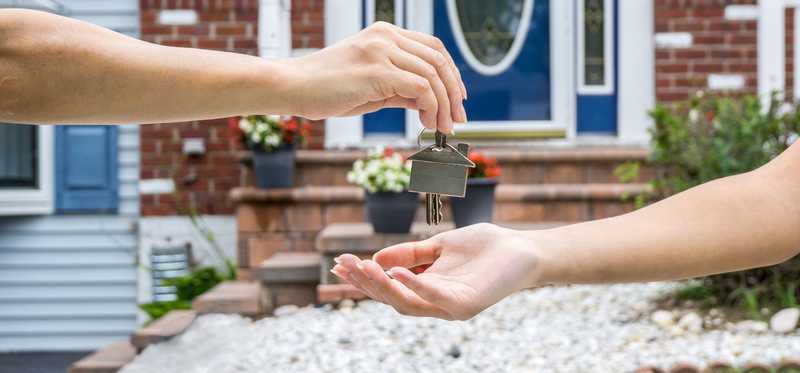 1. Make sure your home is squeaky clean
A messy home is a major turnoff and can be a major obstacle to selling your home. Not only will a dirty home not show very well, but it can also cause buyers to imagine all sorts of nightmares such as mold or bugs lurking in dusty corners.
To present your home at its best, give every inch of it a deep clean from top-to-bottom. Pay special attention to windows, as dirt and grime can darken your house at a time when buyers prioritize light.
Don't feel like deep cleaning yourself? Hire a crew to come in before you list and put your family on notice that any further messes they make, they'll be responsible for rectifying so your house remains pristine.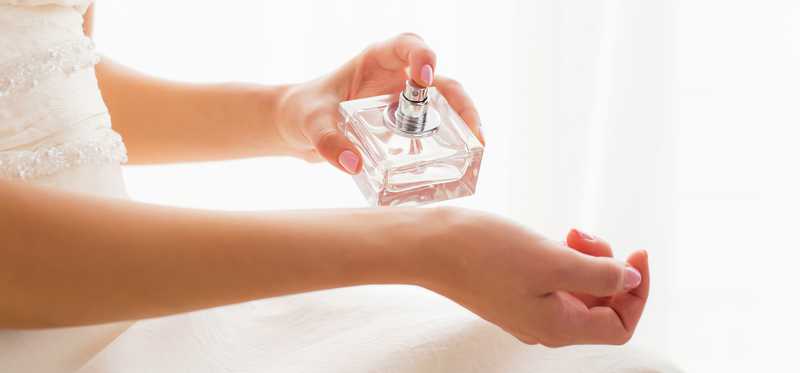 2. Ask a friend to do a smell-test
A bad smell in a home is one thing most buyers will not overlook. When you've been living in your house for a while, you may become immune to pet odors, lingering cooking scents, or even that perfume you love but that others may find musty.
To make sure your home's odor doesn't send would-be buyers running to the curb for a breath of fresh air, ask a friend to go from room to room and tell you what they smell. If they catch a whiff of unpleasant odors, clean the area and Febreze.
When you start holding open houses or having buyers come through, consider boiling a pot of water with a few teaspoons of vanilla to create the scent of warm baked goods without messing up your clean kitchen.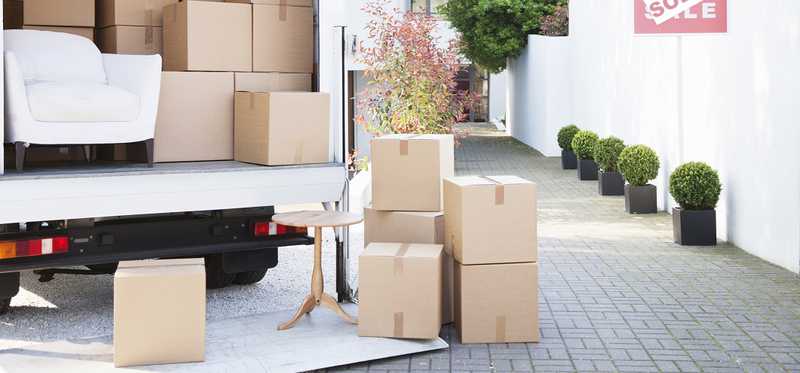 3. Remove the personal details
You want potential buyers to picture themselves in your home, which means you need to erase evidence of your own family life.
Take personal pictures off the walls, remove the dog bed from the living room, have your kids pack up their trophies, and do everything else you can to make sure the space is an empty canvas for potential buyers to imagine living their best life there.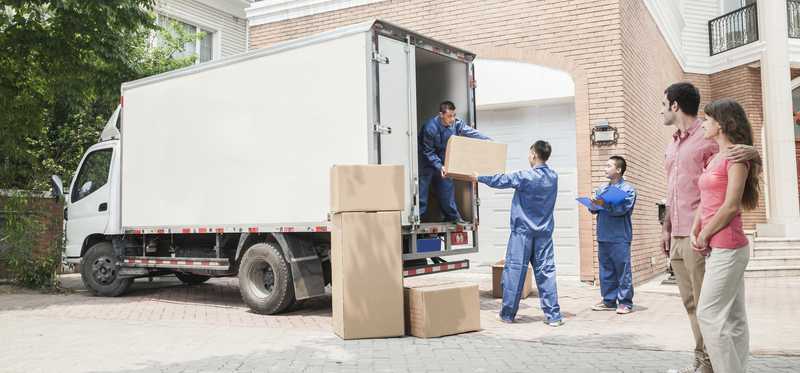 4. Declutter and organize
Buyers put a premium on homes with plenty of storage space, and if your home is cluttered they'll feel as if the house doesn't have what they're looking for.
Clean out your closets and remove about half the stuff in them so they look spacious and organize everything from your clothes to the kitchen cabinets to the garage. Buyers will imagine their own stuff will be just as organized and fit just as perfectly, without stopping to consider that you may have had a lot more stuff before listing the home.
Many people find it helpful to rent a storage unit for their stuff while showing their home. If you don't want to go to the expense, even storing stuff in your garage or car can be better than a cluttered home. And, moving is also a good chance to throw stuff away or donate it, so consider what items are superfluous that you can get rid of before you have to pack up. 
ALSO READ: How to Decide What to Keep and What to Lose When You Move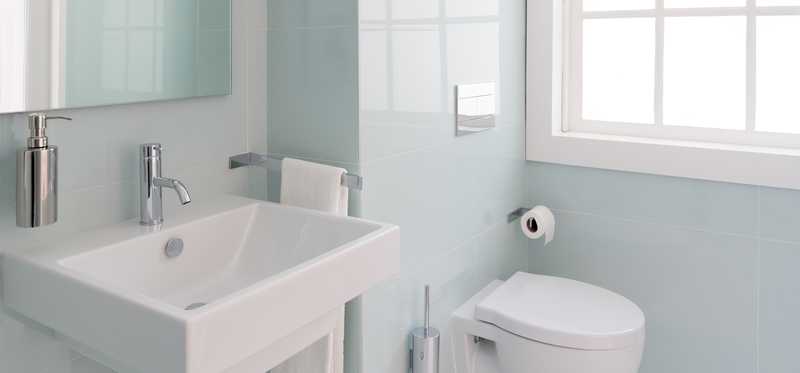 5. Repaint your home in strategic colors
Did you know certain colors of paint on the walls can actually increase the price your home sells for?
It's true. Zillow found homes with blue kitchens and light blue baths respectively sell for $1,809 or $5,440 more than comparable properties with other paint colors. Blue is also a good color for bedrooms and dining rooms, with cadet blue on the bedroom walls carrying a $1,856 premium and slate blue in the dining room adding $1,926 to the home's value. That $1,926 premium is the same amount that could be added to your house's price tag if your living room is a shade of brown.
Find out what paint colors are popular at the time you're selling and grab a brush. Or, if you don't want to try to be on-trend, at the minimum, repaint any unusual colors to neutrals so buyers won't be turned off by your chartreuse bedroom.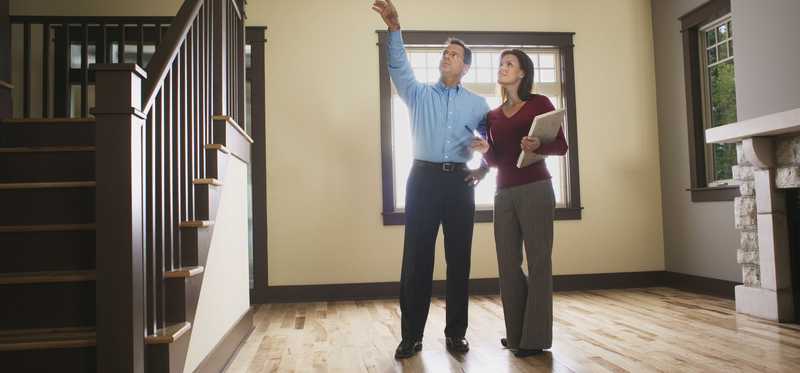 6. Simplify the décor
Home buyers need to see the features in your home, not your creative attempts at decorating. If you have furniture or art that could be a distraction from the features your home offers, it's time to remove them.
It's also essential to get rid of any furniture that might block architectural details. That ottoman in front of the fireplace may need to move, along with the table you have covering the fancy banisters on your stairs.
The goal is to make sure the buyer's eyes focus on what you want them to see -- and you aren't selling your stuff so there's no need to draw attention to it.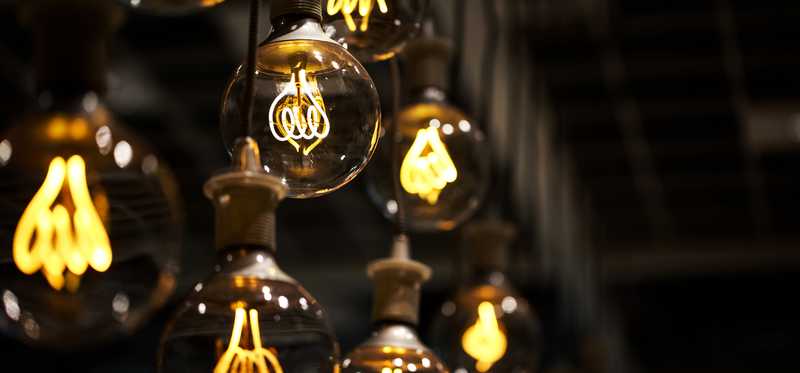 7. Brighten your lights
A bright and airy home is one of the biggest items on most buyers wish list, so give them what they want.
Open your shutters and window shades, put bright bulbs in all your lamps and overhead lighting, and replace any bulbs that are burned out. The brighter your home looks in pictures and during home tours, the more attractive it is.
You may also want to look into replacing outdated or broken fixtures. The cost is lower than you think, and since buyer's focus on these features, the return on investment is a good one.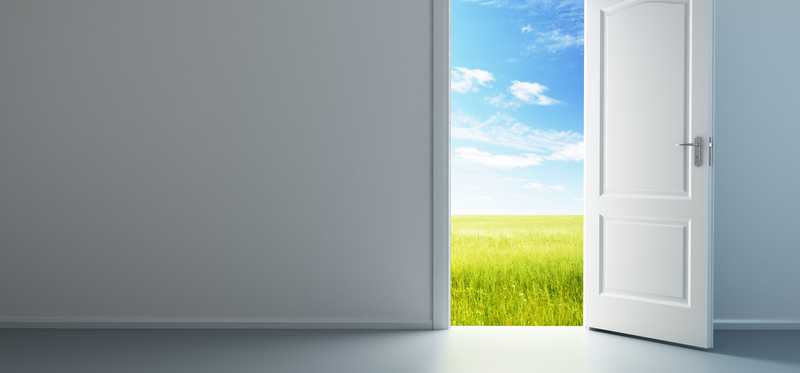 8. Bring nature indoors
Plants and fresh flowers make your home look much more inviting, so bring in some living greenery for listing pictures, open houses, and home showings. Plants and flowers also make your home smell nicer.
While bringing in natural plants is a big benefit, silk flowers gathering dust can sometimes be a turnoff, so get rid of fake vines along the tops of your cabinet or big silk flower arrangements that buyers may see as a throwback to 80's décor. 

9. Make simple, quick fixes
You probably have a honey-do list of simple but annoying issues you've been putting off dealing with. This might be scuffs on your baseboards, a cracked tile, or a leaky faucet. Unfortunately, when buyers see minor problems, they'll think deferred maintenance -- even if you've been good about keeping up with the important stuff.
If you have the talent, knock out these quick fixes yourself. If not, find a handyman to come in for a few hours and tackle all the minor repairs you've been too busy or lazy to do. When buyers don't see anything obvious wrong with your home, they'll feel more confident the home has been well cared for in bigger ways too.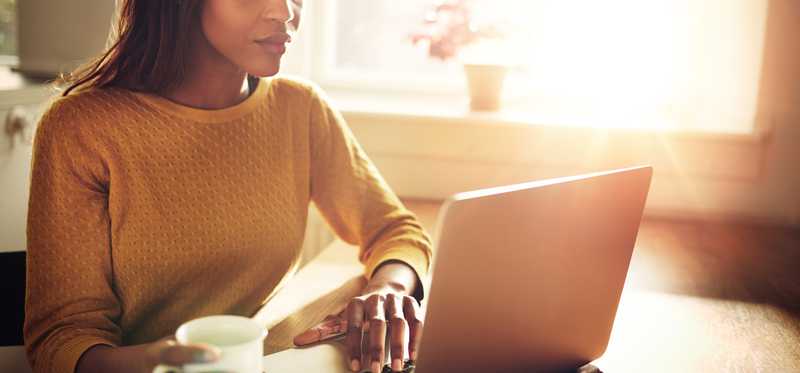 10. Check out comparable listings
It's hard to know how your house will fare in your market, but one of the best things to do is check out other properties listed for sale and that have sold recently.
You'll see the types of properties that tend to attract buyers and can mimic things such as paint color or furniture arrangement. You'll also see the houses that sit on the market for a long time and can determine if your own home shares common trends with those properties that you might be able to fix.
Checking out comparable listings will also help you to get a realistic idea of what your home is likely to be worth. If your house is really outdated, it's not going to sell for as much as fully renovated properties that are in a similar location and of a comparable size.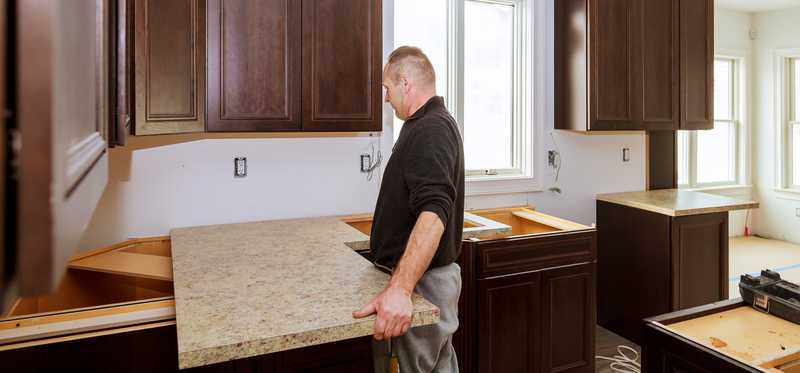 11. Try some 10-minute upgrades
If your home looks a bit outdated, you may be tempted to make a major investment in upgrades -- but try to resist. You typically shouldn't update just to sell because there's no guarantee buyers will like what you've done. Plus, it's rare to get a 100% return on investment for home improvements, so you may just be throwing money away if you take drastic steps such as putting in a whole new kitchen.
Fortunately, you don't have to start tearing out cabinets or tearing down walls to make your home look much more modern. Sometimes, something as simple as switching out shiny brass faucets to chrome or changing cabinet door handles could make your house look years newer.
Take a critical look at the rooms in your house to see if any elements are obviously dating the home. If so, change out the obvious signs of the past when doing so costs a few hundred dollars or less.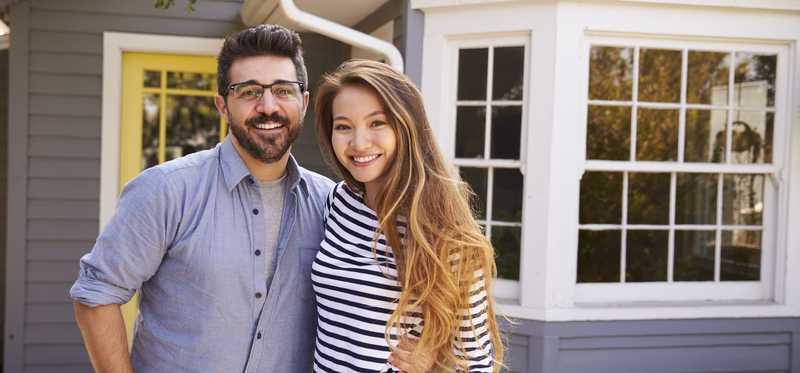 12. Maximize your curb appeal
If your house doesn't look nice from the outside, most buyers will never make it indoors or will have a negative attitude from the start. You don't want to scare away shoppers before they come in to see all your home has to offer, so make your outdoors as inviting as possible.
Maximizing your curb appeal is easy. Scrub the front of your home (or power wash), keep your lawn mowed and your hedges trimmed, and put down some fresh mulch. Plant some flowering annuals to add color and make your landscaping look especially sharp, and spruce up your front door with a fresh coat of paint and a nice new handle. 
Some seasonal touches on your front porch -- think a nice plant or pumpkins at Halloween -- can also draw buyers in.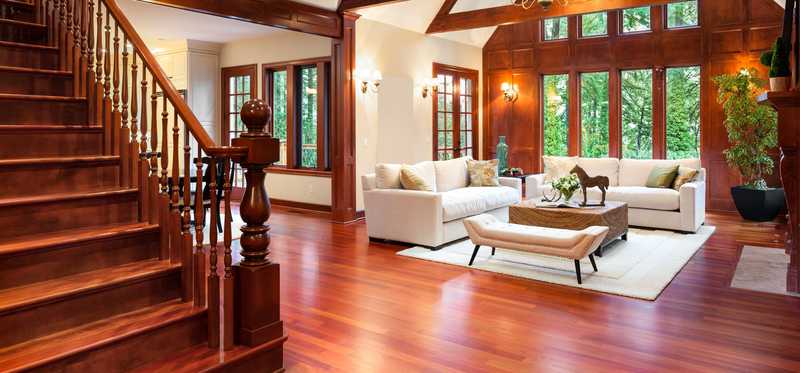 13. Consider staging your home
Staging involves setting up your house in such a way as to appeal to the maximum number of potential buyers. When you stage your home, you'll strategically place furnishings and accessories to make your home look inviting.
You can pay professional home stagers, many of whom have their own furnishings and décor they bring from house to house. While this is worth it in some markets, it may not make sense in areas where home prices aren't quite as high.
But, even if you don't pay someone to stage your home, you can arrange existing furniture to improve its look. If your furniture would normally point towards the TV, instead set up a nice conversation area around the fireplace. Put your nicest dishes in glass cabinets in the kitchen, clear the stuff off the counters, and set your dining room table, and you'll be surprised how much nicer the home looks.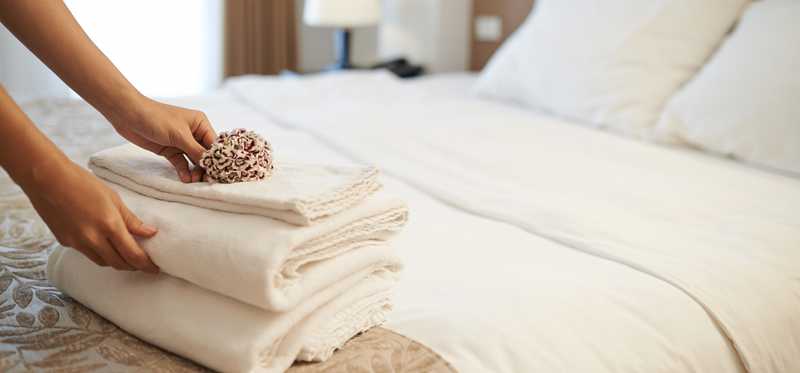 14. Give every room a purpose
You're probably seeing a common trend among these tips: helping borrowers see your home's best features. Unfortunately, some borrowers don't have a lot of creativity when envisioning what they can do with a home -- so don't make people guess what spaces should be used for. Instead, make sure every room has a job.
If you have a guest room doing double-duty as an office, pick one of the two functions and clear out everything else. This may mean moving your desk into storage so would-be buyers can visualize the charming guest bedroom they'll have once they move in.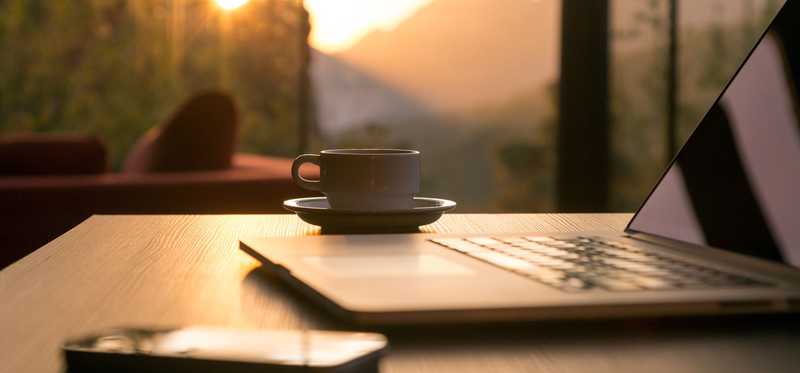 15. Paint the picture you want buyers to see
Speaking of helping buyers see themselves in your home, go to the next level in helping borrowers picture the ideal life your home provides by setting up a few strategic vignettes.
Lush folded towels by the tub, a scented candle, and a vase full of colorful bath salts will have would-be buyers picturing themselves unwinding from the stress of home buying. Or, stage a "reading area" with a cozy chair in the corner, a fancy throw, a nice lamp, and some leather bound books or lifestyle magazines.
In other words, make it easy for buyers to imagine living the perfect, clutter-free, and serene lifestyle in your home that they've been dreaming of and they'll be eager to write you a check and get that life started.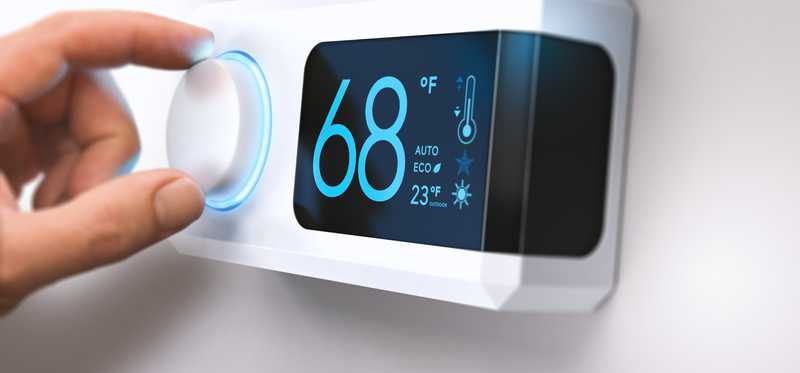 16. Get your paperwork together
Smart buyers want to know about the total costs of keeping the home running. Giving them a glimpse into expenses -- while showing you've taken home maintenance seriously -- could make buyers much more likely to make an offer. 
Your home paperwork provides the information they're looking for. If you've kept up with annual heater cleanings or replaced your water heater last year, have the receipts available in a binder. Put copies of recent utility bills in there too if the home is energy efficient -- and throw in manuals and warranty information for appliances.
Have this binder on the table for perusal by visitors and they'll be impressed with your diligence and much more confident about buying.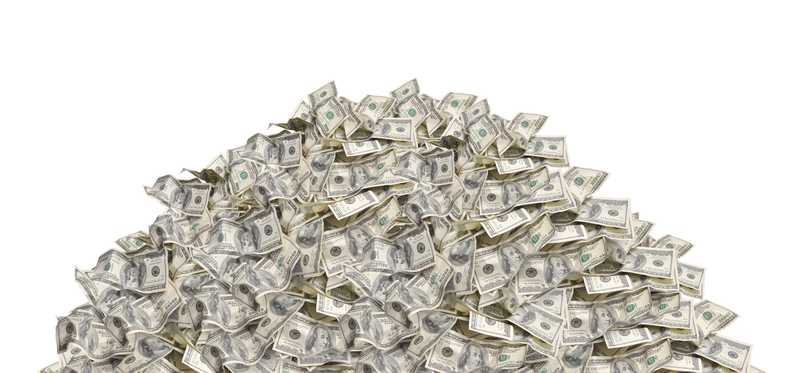 17. Remove your valuables
You'll hopefully have a lot of people come through your home when you're selling. The last thing you need is to have family heirlooms, money, or expensive art stolen. To make sure you aren't at risk of a robbery, remove anything in the home that you want to protect.
You can get a safe deposit box at the bank for temporary safe keeping, or store precious and expensive items at a close family member's homes so you don't have to worry.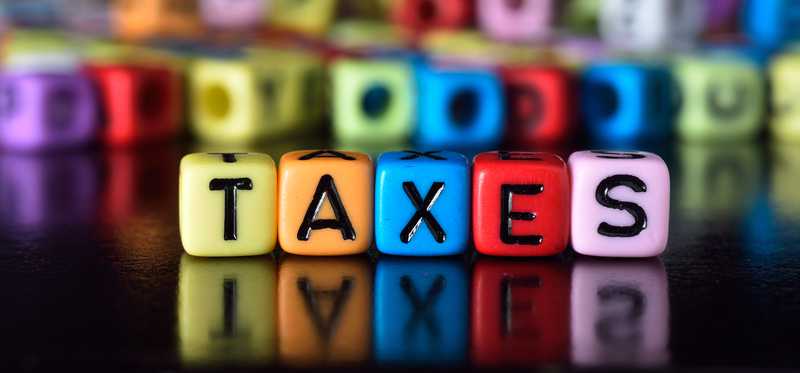 18. Consider appealing your property taxes if they're too high
Buyers look at total costs of home ownership -- as do mortgage lenders willing to make loans. Property taxes are one of those key costs.
If your property taxes are higher than most homes in your area, this will scare off would-be buyers who see a very big bill and become reluctant to purchase -- even with the possibility they could appeal.
While you'd need to know about a year in advance to take this step since it takes time for a property to be reappraised and taxes to decline, you should strongly consider appealing your property taxes if yours are above average and you're thinking about selling.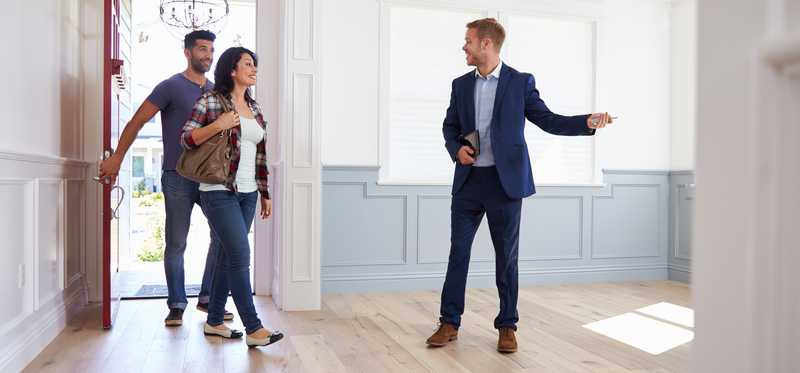 19. Get a realtor or get your house listed on the MLS
Finding the right realtor can make all the difference in how successful you are at selling.
One of the best ways to find a good realtor is to visit open houses and see which realtors do a good job engaging with potential buyers and marketing the house. Look too at existing listings to see which realtors have nice pictures and good descriptions. And, talk with people in your neighborhood who've recently bought or sold to find a realtor that knows the area well. 
If you don't want a realtor, you'll need to get your home listed on the MLS so would-be buyers can find it.  There are services you can use to list it for a flat fee -- usually around $300. You'll need to agree to pay at least some commission to buyers' agents, though. But unless you live in a very hot market, listing your home on the MLS will be essential to getting it sold because that's the tool most people use to shop for homes.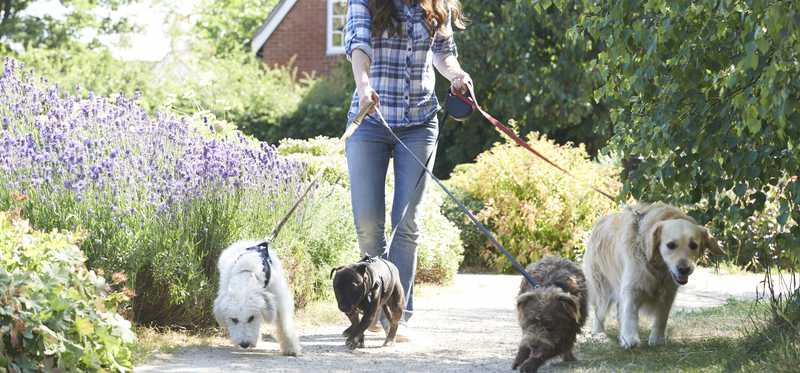 20. Make a plan for where to stash pets and kids
Once you've listed your home, hopefully requests to visit will come flooding in. The only problem is, you need to be ready to show your home -- sometimes on short notice -- if you don't want to miss out on potential purchasers.
Having kids and pets in the house during a showing can be a distraction and turnoff -- especially for buyers afraid of animal odors and messes. Make sure you know where you'll go when the time comes to show your home. This could involve asking a friend if you can visit, scoping out your local dog park, or finding an indoor play area where you can hang until you get the all-clear to come back home.
ALSO READ: Selling Your Home? Here Are 5 Common Mistakes to Avoid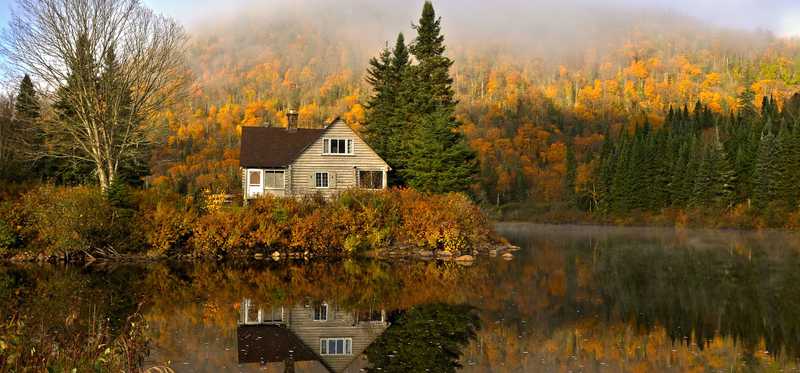 21. Take some awesome pictures
Taking good pictures is key in this day and age when virtually every would-be buyer hits the Internet first to find homes to purchase.
Your realtor should arrange to have pictures taken for you, but if you're selling yourself, make sure photos show your house in the best possible light without being misleading.
Unless you're great at taking pictures, see if you can find someone with training to take shots. A local art student might be willing to take photos at a reasonable price, or shop around to find a professional photographer. It's worth it.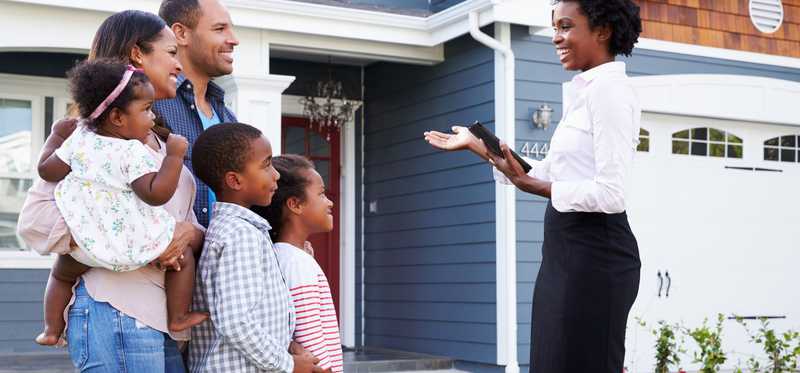 22. Price your home right
Finally, research prices carefully to make sure your home is priced right. You don't want to price the house too low and leave money on the table, but pricing it too high means you won't get many people checking it out.
While you could lower the price later, you miss the new home buzz by doing so -- and your home may not seem as attractive to shoppers who see it's been sitting on the market for a long time with little action. 
Talk with your realtor about listing at a competitive price -- or if you're selling the home on your own, consider getting an expert to appraise it.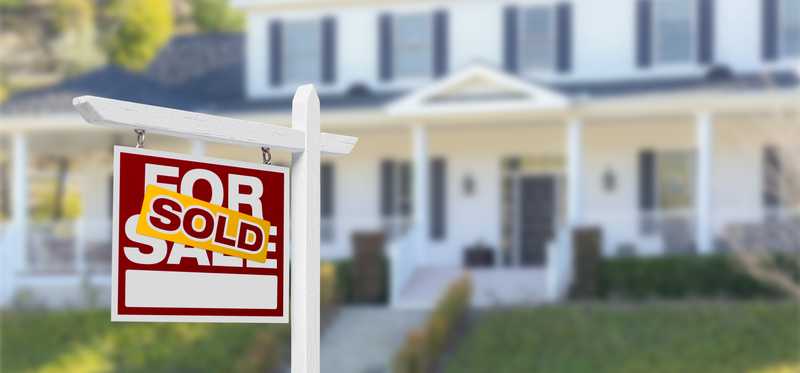 Selling your home is a lot of work -- but it's worth it in the end
While it may seem like taking all these steps is too much work, it will all be worth it in the end. You'll get the best price for your house and can move on to your new adventure more quickly by maximizing the attractiveness of your home to buyers in your area. 


Christy Bieber has no position in any of the stocks mentioned. The Motley Fool owns shares of and recommends Zillow Group (A shares) and Zillow Group (C shares). The Motley Fool has a disclosure policy.
Premium Investing Services
Invest better with The Motley Fool. Get stock recommendations, portfolio guidance, and more from The Motley Fool's premium services.