Asset-light fee model
Investors typically shun hospitality stocks because of their perceived cyclicality and high capital intensity. However, the business model of hotels has evolved significantly in recent times, and some hotel stocks like InterContinental Hotels Group (NYSE:IHG) are less economically sensitive and asset heavy vis-à-vis their peers.
InterContinental runs on an asset-light business model, with 88% of its operating profit generated by franchised and managed operations. At the end of 2013, only nine of its 4,697 hotels remained owned or leased by InterContinental. Of the new hotel pipeline, almost all of them (1,117 of 1,120) are either franchised or managed assets.
InterContinental isn't content with its current asset-light status, undertaking several disposals in the past year to further reduce its capital intensity. It completed the sale of the InterContinental London Park Lane hotel in May 2013 for gross cash proceeds of $469 million. InterContinental also announced the sale of the InterContinental New York Barclay and InterContinental Mark Hopkins hotels in December 2013 and February 2014, respectively. InterContinental subsequently entered into management contracts on these three hotels that increased its recurring fee revenue.
The results speak for themselves. InterContinental has seen its return on capital employed, or ROCE, increase from 7% in 2003 to 62% in 2013 as a result of its successful transition to an asset-light model.
Another hospitality peer which has gone down the asset-light route is Wyndham Worldwide (NYSE:WYND). More than 60% of Wyndham's earnings are generated by recurring fee-based income from its three business segments: hotel franchising, timeshare exchange and rentals, and timeshare vacation ownership. In fact, Wyndham's non-hotel businesses account for about three-quarters of its EBITDA. Within its hotel segment, most of Wyndham's hotels are franchised rather than owned.
Multiple brands diversify risk
Besides its flagship international luxury brand InterContinental Hotels & Resorts, InterContinental owns a portfolio of diversified brands that cater to multiple customer segments. When travelers trade up or down with the swings in the economy InterContinental is well-positioned to benefit, which potentially mitigates the cyclicality associated with the varying price sensitivities of customers during different economic conditions.
For example, its Crowne Plaza hotels are targeted at business travelers, given their strategic locations in urban centers and suites of services tailored to these travelers' needs. Crowne Plaza hotels offer the Sleep Advantage program which boasts luxurious bedding, aromatherapy kits for customers, and more importantly the absence of housekeeping activities between 9 pm to 10 am to ensure a quiet environment for a good night's sleep.
InterContinental is also quick to capitalize on new trends. A new addition to its brand portfolio is HUALUXE Hotels and Resorts, which was launched in March 2012; this is the first luxury hotel brand created specifically for Chinese travelers by InterContinental's China team. InterContinental also introduced the first wellness hotel brand, EVEN Hotels, in February 2012. Guests at EVEN hotels can expect healthier food (organic, natural and gluten-free options), fitness studios complete with training classes, and hotel staff equipped with the relevant wellness knowledge.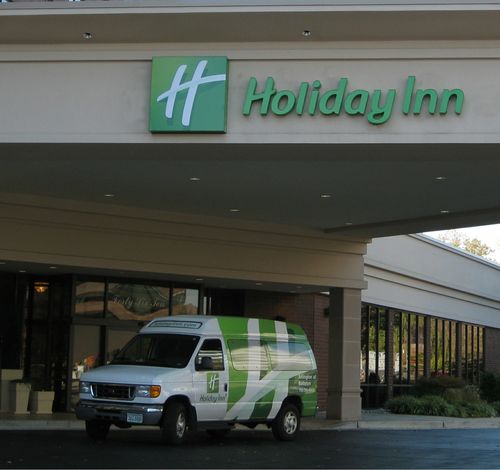 Source: InterContinental
Another example is Holiday Inn, which helps provide greater stability for InterContinental's overall hotel portfolio, especially in difficult times when luxury and business travelers curtail their travel plans. Internal estimates and industry data show that Holiday Inn saw a relatively smaller decline in revenue per available room, or RevPAR, than InterContinental's upper mid-scale segment and the hotel industry at large during the 2008-2009 global financial crisis.
Similarly, Hilton Worldwide Holdings (NYSE:HLT) has a full suite of brands across the luxury and full-service segments. It launched its mid-tier, extended-stay travel brand Home2 Suites in 2009 to appeal to a new category of economic travelers. This is made more significant by the fact that Home2 Suites was the first new brand for Hilton in the past two decades. Given the different requirements of the extended stay traveler, Home2 Suites has added features like full kitchens, integrated fitness and laundry rooms, wireless high-speed Internet access and printing, and pet-friendly playing areas
The relatively lower price points and the longer stay period (extended stay segment) for Home2 Suites' guests will help provide a greater degree of resilience for Hilton's overall revenue streams.
Foolish final thoughts
Hotel investments are generally more risky than their health care and consumer staples counterparts because demand for hotels fluctuates. However, InterContinental is one exception that has de-risked its business by actively reducing asset intensity, increasing its fee-based income, and diversifying its customer segments.