In late October, Fiat Chrysler Automobiles (NYSE:FCAU) announced that it will spin off 80% of Ferrari to its shareholders and sell 10% in an initial public offering, while the other 10% will remain owned by the Ferrari family.
With Fiat Chrysler CEO Sergio Marchionne saying the supercar maker could be worth as much as 12 billion euros, it's time to look at what a realistic value for Ferrari is, and what it means for Fiat Chrysler.
Hunting for capital
Fiat Chrysler has launched an ambitious five-year plan that calls for bringing Alfa Romeo back to the U.S. market, greatly expanding the Jeep brand, updating the Chrysler product line, increasing total sales over 50%, and quintupling net income. To do all of this, the plan calls for a lot of capital as well, with current estimates of around 48 billion euros.
To raise capital, Fiat Chrysler will sell 10% of Ferrari in an IPO after extracting billions in cash before the sale. But Ferrari shares are not publicly traded, so how much Fiat Chrysler can raise from the sale depends on how the market values Ferrari.
Searching for a value
Estimates for the value of Ferrari vary greatly and depend on whom you ask. Automotive News Europe notes that most analysts value Ferrari between 5 billion and 9 billion euros.
Why the big difference? It depends on what you think Ferrari actually is. Analyzing Ferrari as an automotive company puts it at the lower end of the valuation alongside other auto producers. However, luxury goods companies generally fetch higher valuations, and if Ferrari is valued this way, it should fit into the higher end of the range.
What is Ferrari?
You may be thinking that Ferrari should obviously be valued as an automotive company because its product is autos. But the supercar maker is in a rare position for an automotive company.
Unlike most other automotive companies that are demand constrained (i.e., their reason for not increasing production is that more units couldn't be sold at adequately profitable levels), Ferrari chooses to keep production levels low to preserve exclusivity in the brand. In this way Ferrari is much more like a company producing limited-run luxury products than a standard automaker.
Ferrari's future must also be considered here. Since the automaker isn't expected to greatly expand production, if it does at all, there has been discussion among Wall Street analysts about the company pursuing the luxury goods market.
Producing high-priced products that aren't cars could allow Ferrari to capitalize on its brand name while not diluting the exclusivity of its cars. If Ferrari moves in this direction, it would benefit the case for its being valued more like a luxury-goods company.
Is 12 billion euros realistic?
While I think that the Ferrari spinoff will help Fiat Chrysler shareholders overall, I don't expect it to be valued at 12 billion euros, at least not at the IPO. The best case for the 12 billion-euro valuation would come from using Marchionne's estimate for Ferrari to eventually have 1 billion euros in annual EBITDA.
This would use a luxury-goods valuation, which Automotive News Europe notes is fair at around nine to 12 times EBITDA. But while I agree that this could be a reasonable valuation for a luxury-goods company, Ferrari is estimated to be making that amount of EBITDA some time in the future, not at its IPO.
A boost from fans and buyers?
Ferrari shares may have a slightly higher valuation assigned to them because of the company's unique position as a publicly traded supercar maker. There is a possibility that fans of Ferrari may buy some shares just so they can say they own part of one of their favorite car companies.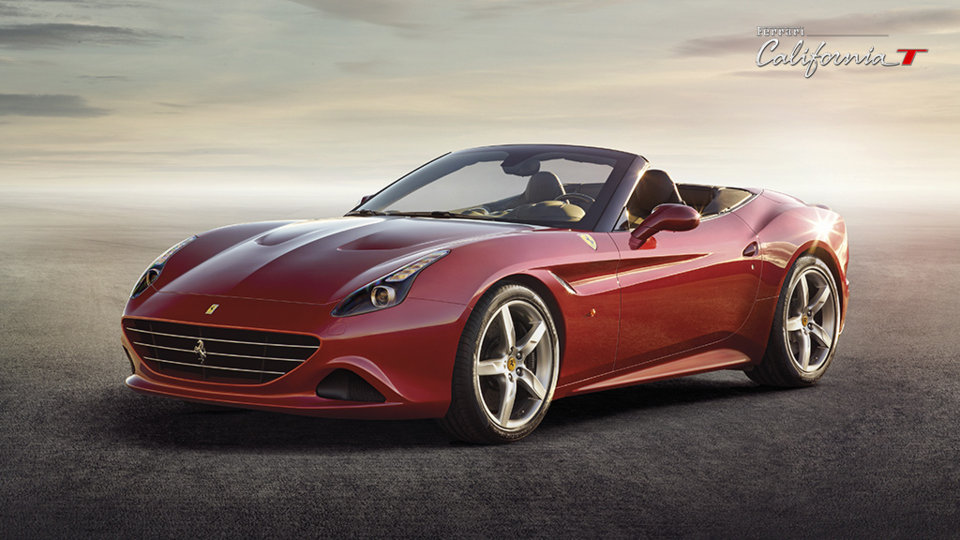 But these fans are not likely to feel they need to buy many shares. After all, owning one share still allows you to brag about your Ferrari ownership.
However, there is a possibility that wealthy individuals may accumulate Ferrari shares to try to gain the inside track on purchasing limited-run Ferrari models or to minimize their wait time for delivery of current Ferrari models. There are certainly plenty of wealthy people looking for a Ferrari, making the prospect of being able to jump the line a valuable position.
While Ferrari has yet to comment on speculation that shareholders might get priority Ferrari delivery, it's questionable whether the automaker would publicly comment on this even if the possibility were on the table.
Since anyone with about $12 could become a Ferrari shareholder, it's unlikely every shareholder would get priority delivery -- otherwise, every Ferrari buyer with $12 would take advantage, thereby negating any shareholder benefit. To deal with this, Ferrari could take any number of options, including requiring shareholders to register their shares or setting a minimum amount of share ownership to receive the perk. Furthermore, the automaker might decide to keep such a program under wraps, only extending it to major shareholders or those with inside influence.
Whether Ferrari will give shareholders any special delivery perks is still up in the air, but investors should watch for any announcement.
Finding a value
Ferrari is definitely not the average automotive company, but I don't think it deserves the full valuation of a luxury-goods company. Since it still produces cars, the business remains capital intensive because of factors such as large manufacturing and research and development
But because of its potential for luxury-goods expansion, its unique position in the automotive marketplace, and the possibility of increased demand for shares from Ferrari fans and buyers, I would expect Ferrari to be valued in the upper end of the analyst range for a valuation in the 7 billion to 9 billion euro range.
If my estimate is correct, then Fiat Chrysler's 10% stake to be sold in the IPO should raise around 700 million to 900 million euros. That's far from enough to cover all of Fiat Chrysler's capital needs, but it should help to get the automaker moving on its plan.
While expansion into the luxury goods market could push Ferrari's valuation to 12 billion euros in the future, I don't expect it to price this high at the IPO. However, I still believe Fiat Chrysler shareholders are in an excellent position with regard to both the Ferrari spinoff and Fiat Chrysler's five-year plan in terms of seeing returns in the long run.
Alexander MacLennan owns shares of Fiat Chrysler Automobiles N.V. The Motley Fool has no position in any of the stocks mentioned. Try any of our Foolish newsletter services free for 30 days. We Fools don't all hold the same opinions, but we all believe that considering a diverse range of insights makes us better investors. The Motley Fool has a disclosure policy.