More and more, Netflix's (NASDAQ:NFLX) future rides on original programming, and there's reason to think the video streamer's next big hit could be "Unbreakable Kimmy Schmidt," which was released last Friday.
The sitcom casts some familiar faces, including Ellie Kemper, who played Erin Hannon on "The Office," as the title character who's just moved to New York after escaping a doomsday cult, and Jane Krakowski, of "30 Rock," as her employer. Perhaps most importantly, the show was co-created by Tina Fey, who was an icon and head writer at "Saturday Night Life," before creating and starring in "30 Rock."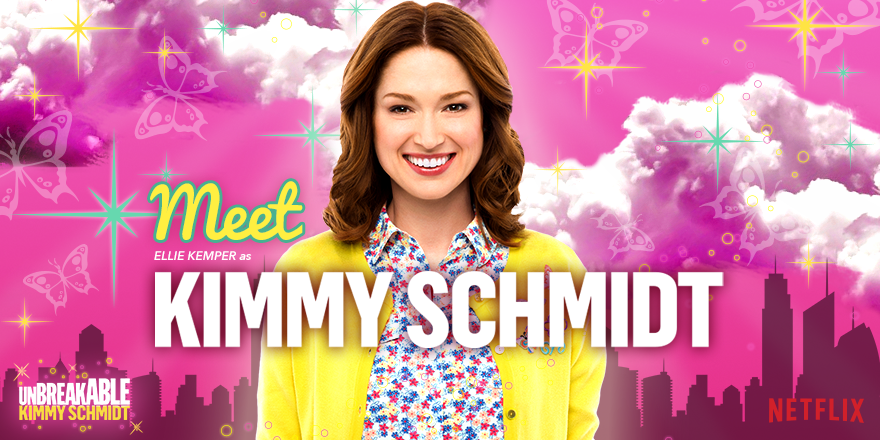 If that seems like a lot of names from Comcast's (NASDAQ:CMCSA) NBC, there's a good explanation for that. The show was originally picked up by NBC in 2013 and was set to premier this spring, but NBC executives seemed to believe the quirky comedy was a poor fit with its other programming, and not right for its brand or audience, which has come to rely more on dramas.
NBC Entertainment Chairman Robert Greenblatt explained the move, saying:
"While it was originally developed for NBC, we have a very drama-heavy mid-season schedule so we're thrilled about this Netflix opportunity; it's an instant win-win for everyone, including Tina, Robert, and Universal Television. We're already talking to these extraordinary creators about new development for NBC, but meanwhile, everyone here from Universal Television will do everything possible to see that 'Unbreakable Kimmy Schmidt' becomes a long-running hit on Netflix."
It's a bizarre turn of events for both NBC and Netflix. The peacock was once synonymous with hit comedies, such as "Seinfeld," "Frasier" and "Friends," and even more recently with "The Office," "30 Rock" and "Parks & Recreation," but that model has become less sustainable. Many of its recent comedies, such as "Community," "Parks & Recreation," and "30 Rock," were beloved by critics, but fared poorly in the ratings, and were ultimately nudged off the air if not outright cancelled. The network then made a deliberate decision to avoid "narrow" or "sophisticated" comedies, which explains the decision to ship Kimmy Schmidt off to Netflix.  
For Netflix, the show represents not just a victory in and of itself but a trend whose payoffs will only grow. As network TV audiences age, it will become easier for Netflix to score potential hits like Kimmy Schmidt, which are better suited to its younger audience. Also, since the first season of Kimmy Schmidt was already made by NBC, the streamer probably saved a bundle on costs compared to building its own show from scratch.
And the survey says ...
Early reviews of Kimmy Schmidt are in, and they're overwhelmingly positive. Slate said it may be "The new 30 Rock with a bigger heart," while The Daily Beast raved, "Tina Fey creates another perfect sitcom." The New York Times also called it "very funny." Audiences also seemed to have taken to it as the show scores a 9 out of 10 on IMDB in early ratings and an 89% on Rotten Tomatoes.
Netflix doesn't need Kimmy Schmidt to be a hit, but the streamer could use another feather in its cap as the most recent seasons of flagship shows House of Cards and Orange is the Black have received a more tepid response than their prior seasons.
Still, Netflix's coup in grabbing Kimmy Schmidt is likely a sign of things to come as the networks begin to give up on specific genres. The Internet TV network has proudly declared itself as a clearinghouse for a wide range of shows movies including animation, horror, stand-up comedy, and many others. And that's good news for investors as broadcast television's appeal wanes. Expect more offbeat hits like Kimmy Schmidt to come out of Netflix in the future.