10 Ways the Internet of Things Will Make Our Lives Better
Author: Leo Sun | May 22, 2018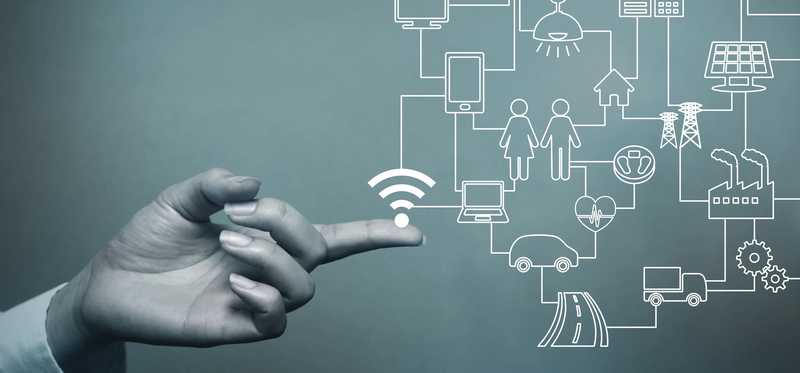 IoT technology continues to evolve
The Internet of Things (IoT) links a wide range of devices -- including wearables, smart appliances, and driverless cars -- to each other and the cloud. This market could grow from $171 billion in 2017 to $561 billion by 2022, according to market research firm Reportlinker. Intel (NASDAQ:INTC) estimates that 200 billion devices could be connected across the IoT market by 2020.
Those bullish forecasts sparked an IoT land grab in recent years, as many companies rushed to produce connected devices. Let's examine 10 ways those products can improve our lives.
ALSO READ: How to Invest in the Internet of Things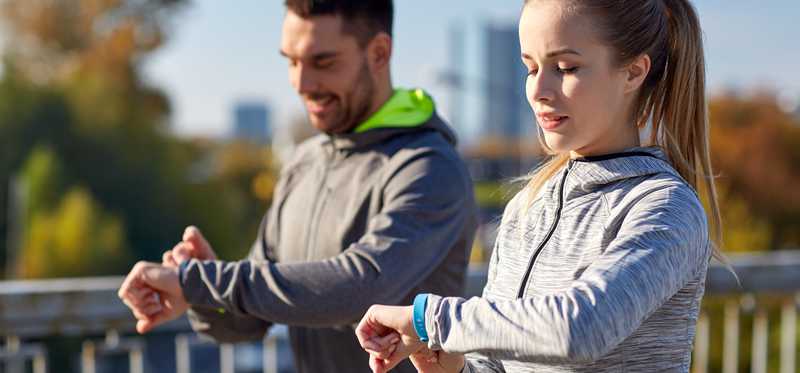 Personal health
Fitness trackers that log a user's daily activities, heart rate, sleep patterns, and other data have surged in popularity over the past few years. That data is usually delivered from the device to a user's smartphone, then backed over a cloud platform -- where the data can be accessed by healthcare professionals.
Apple (NASDAQ:AAPL) synchronizes health data from the Apple Watch to its Health app, which links to fitness apps and other devices. Fitbit (NYSE:FIT) recently acquired the cloud-based healthcare platform Twine Health and partnered with Alphabet's (NASDAQ:GOOG) (NASDAQ:GOOGL) Google Cloud to store its user data. Those services could eventually give doctors a much clearer view of a patient's overall health.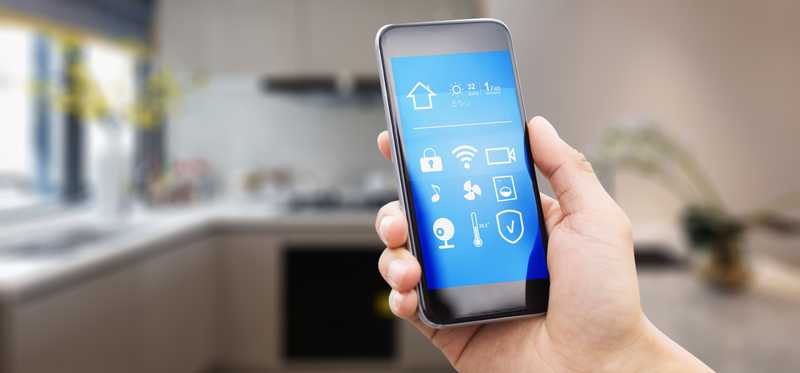 Smarter homes
Many new home appliances -- including TVs, thermostats, washing machines, lights, locks, and security cameras -- now connect to the internet. This enables consumers to access and control them via central "hubs" like smartphones, smartwatches, set-top boxes, or smart speakers like Amazon's (NASDAQ:AMZN) Echo.
Users can also remotely access their home while they're away. For example, users can access the Alarm.com (NASDAQ:ALRM) app on the Apple Watch to remotely open doors for visitors, or use Amazon's Ring to remotely answer the door via its mobile app.
Zion Market Research claims that the global smart home market could grow from $24 billion to $53 billion between 2016 and 2022.

Smarter cities
The smart home concept can also be applied on a larger scale to entire cities. In Barcelona, a citywide Wi-Fi network connects smart water technologies, automated street lights, remote-controlled irrigation for parks, on-demand garbage pickup, digital bus routes, and smart parking meters. These services significantly reduced traffic jams, pollution, and the overall usage of water and electricity.
Meanwhile, the South Korean city of Songdo is an entire smart city built from the ground up around the Internet of Things -- to ensure that its buildings, transportation, and infrastructure run at peak efficiency.
Networking equipment providers like Cisco (NASDAQ:CSCO) see the development of smart cities as a major growth opportunity. That's why Cisco launched a $1 billion program for smart cities last November, to help them finance the deployment of "innovative technology with minimal initial investment."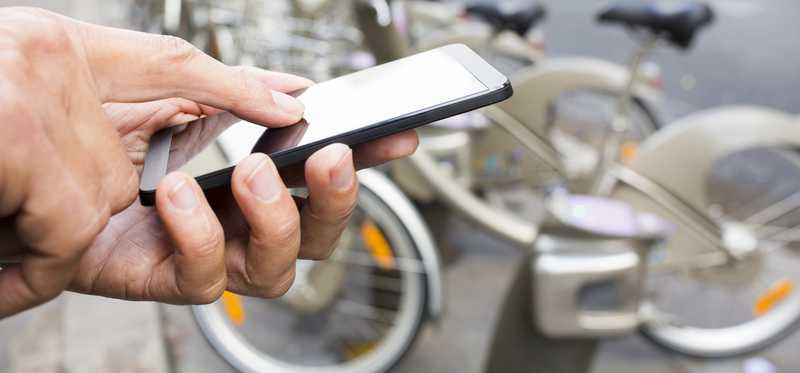 Better bike sharing systems
Many larger cities, like New York and Beijing, have adopted bike sharing systems -- which let users borrow bikes from one station and return them at other stations. However, some newer IoT-enabled systems also let users find and borrow undocked bikes with their smartphones.
Users simply locate a nearby bike with a mobile app, scan the bike's QR code, and receive a four-digit code to unlock the bike. When they finish their journey, they click the lock back in the place and their mobile wallet is automatically charged.
This kind of "geo-fencing" technology is powered by GPS-enabled locks from companies like Qualcomm (NASDAQ:QCOM), which recently partnered with AT&T (NYSE:T) and Chinese startup Mobike to launch station-free bikes across the U.S.
ALSO READ: Why Ford Will Thrive in the Sharing Economy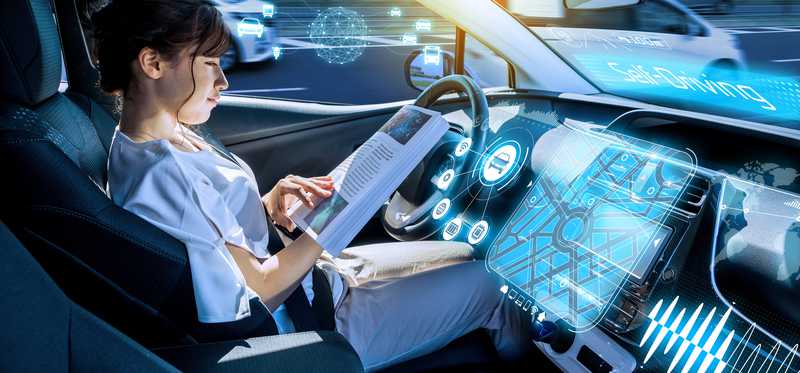 Driverless cars
The Internet of Things links driverless cars' depth-sensing cameras, computer vision sensors, navigation systems, and other components to each other and the internet. Many driverless vehicles also synchronize to a driver's smartphone or smartwatch.
The driverless industry was dogged by safety issues in recent years -- an Uber driverless car killed a pedestrian earlier this year, while Tesla Motors' (NASDAQ:TSLA) "Autopilot" feature was implicated in three fatal crashes since 2016. But despite these problems, the majority of automakers and tech companies still believe that driverless cars will hit most public roads within the next five years.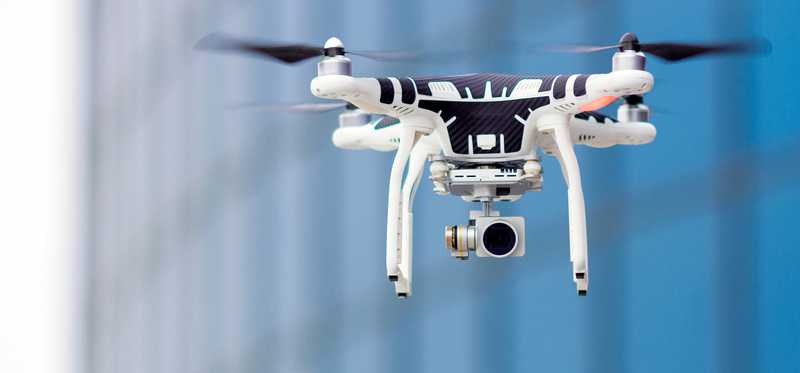 Autonomous drones
Many technologies in driverless cars -- like depth-sensing cameras and computer vision chips -- also power autonomous drones. Amazon, Google, UPS (NYSE:UPS), and other companies have been testing drones for deliveries, while some forward-thinking restaurants even use them to serve food to in-store customers.
In the consumer market, many newer drones can autonomously maneuver around obstacles and follow their owners while capturing photos and videos. DJI's Spark, for example, packs all those features in a device which is smaller than a soda can.
Autonomous drones and farming equipment can also be used to plant, tend, and harvest entire crops -- enabling them to produce more stable yields.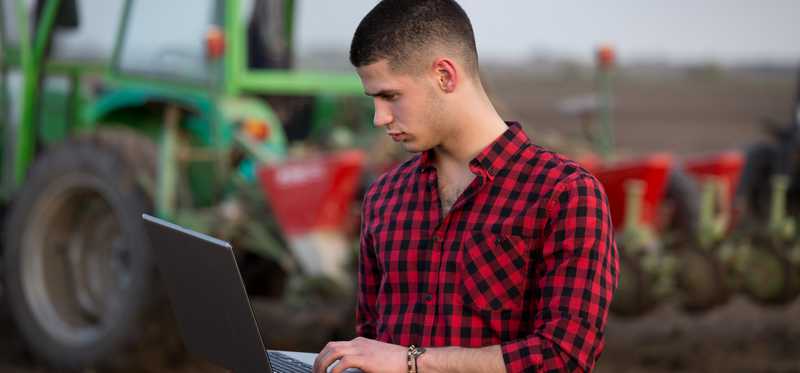 Precision farming
Autonomous farming drones are part of the tech-driven "precision farming" market. This market also uses IoT chips to monitor key conditions -- like water levels in the soil, planting locations, and estimated yield -- to make seasonal decisions. These chips are usually tethered to analytics platforms, which help farmers track and analyze results from previous seasons.
The demand for precision farming solutions is expected to grow significantly over the next few years, as rising population levels boost the demand for more efficient farming techniques. Research firm Markets and Markets estimates that the global precision farming market could grow from $5.1 billion this year to $9.5 billion by 2023.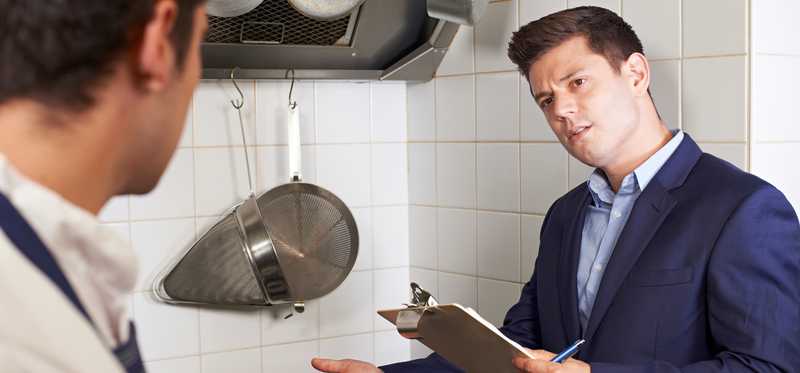 Better food safety
Foodborne illnesses affect 48 million Americans and cause 128,000 hospitalizations and 3,000 deaths annually, according to Health.gov. However, the combination of blockchain's digital ledger technology, IoT chips, and AI software could dramatically improve food safety.
IBM (NYSE:IBM), the market leader in enterprise blockchain tech, works with a growing list of companies -- including Wal-Mart (NYSE:WMT) and Nestle -- to trace the origins of their food products through a blockchain ledger. Last year, Walmart food safety VP Frank Yiannas demonstrated that IBM's tech could track the condition and origin of a product in just 2.2 seconds -- a process which would have taken almost a week with older methods.
IBM also uses its Watson AI platform to analyze data from IoT chips installed across vast networks of delivery trucks, kitchens, and restaurants to gather real-time data about companies' food supply chains.
ALSO READ: IBM: For Blockchain, Food Safety Is Just the Beginning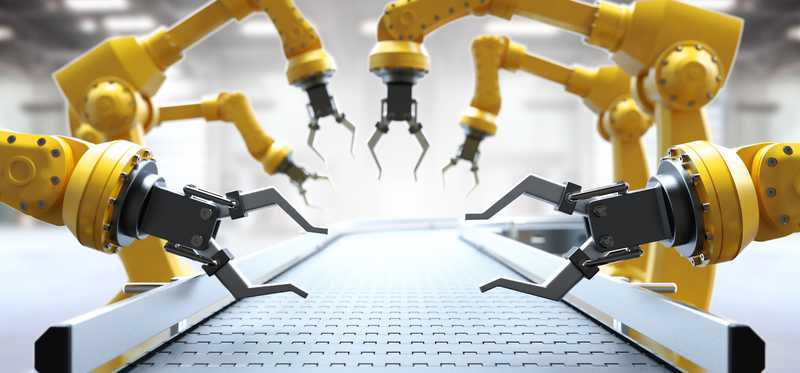 Smarter factories
The Industrial Internet of Things (IIoT) market represents a large portion of the enterprise IoT market. The market, which is also referred to as "Industry 4.0" or the "fourth Industrial Revolution," ties together automated machinery, advanced robotics, cloud platforms, and AI services.
The ultimate goal is to create smarter factory lines which are faster and more cost efficient. Production problems can also be easily tracked down as factories keep more accurate logs from their machines.
Some critics claim that this automation would cost many factory workers their jobs. But over the long term, this paradigm shift could create safer, higher-paying jobs for factory workers who maintain the hardware and software instead of doing strenuous physical labor. Companies' profits should also rise as automation increases, which should enable them to expand and create even more jobs.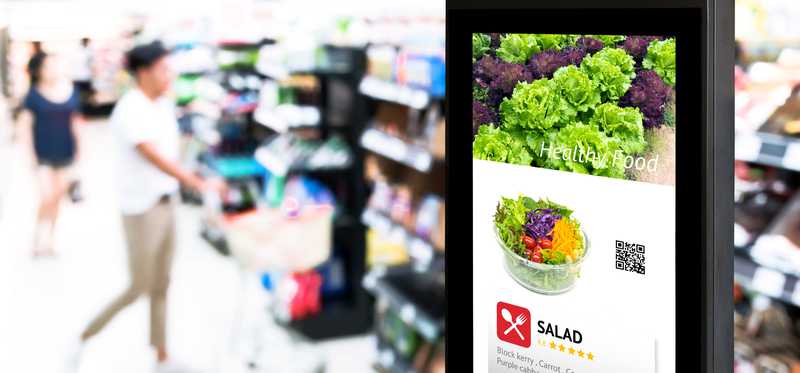 Smart retail
The Internet of Things is also transforming brick-and-mortar retailing. Amazon recently showcased the future of IoT-powered retail with its cashier-free Amazon Go stores that use cameras, sensors, RFID tags, and the Amazon mobile app in tandem to let customers to simply grab the products they want and leave. 
Leading fast fashion retailer Zara also uses RFID tags to track shopper preferences via analytics software, which it then uses to create new designs. Retailers like Ralph Lauren (NYSE:RL) have installed "interactive mirrors" -- which let shoppers adjust the lighting in dressing rooms, view recommendations based on the clothes that they're trying on, or call a store clerk to bring a different color or size.
Retailers are also using Bluetooth beacons to send coupons to shoppers' smartphones, using cameras to monitor floors to see which products are popular, and adding interactive in-store screens to let customers search for products. Newer cloud-based payment platforms, which are integrated with analytics and CRM features, are also helping retailers track customers more closely than ever.
These IoT technologies can all help brick-and-mortar stores evolve in the face of tougher competition from e-tailers.

John Mackey, CEO of Whole Foods Market, an Amazon subsidiary, is a member of The Motley Fool's board of directors. Suzanne Frey, an executive at Alphabet, is a member of The Motley Fool's board of directors. Leo Sun owns shares of Amazon, Apple, and AT&T. The Motley Fool owns shares of and recommends Alphabet (A shares), Alphabet (C shares), Amazon, Apple, Fitbit, and Tesla. The Motley Fool owns shares of Qualcomm. The Motley Fool is short shares of IBM and has the following options: long January 2020 $150 calls on Apple and short January 2020 $155 calls on Apple. The Motley Fool recommends Alarm.com Holdings, Cisco Systems, Intel, and Nestle. The Motley Fool has a disclosure policy.