12 Ways Oil Could Reach $100 a Barrel by 2020
Author: Matthew DiLallo | August 29, 2018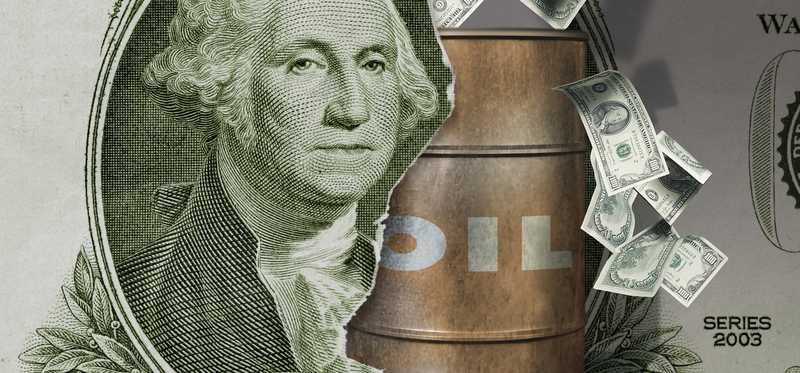 What could send it back to triple digits?

Oil prices have been blistering hot over the past year, rising more than 50% to top $80 a barrel at one point. No one factor fueled that rally. Instead, a series of supply disruptions hit at a time when OPEC agreed to curb its output, which combined to drive crude prices higher since demand was also red hot. Likewise, it's unlikely that one factor alone would push oil back into the triple digits. However, with several potential issues looming under the surface, crude has many possible paths that could come together and take it back above $100 a barrel by 2020.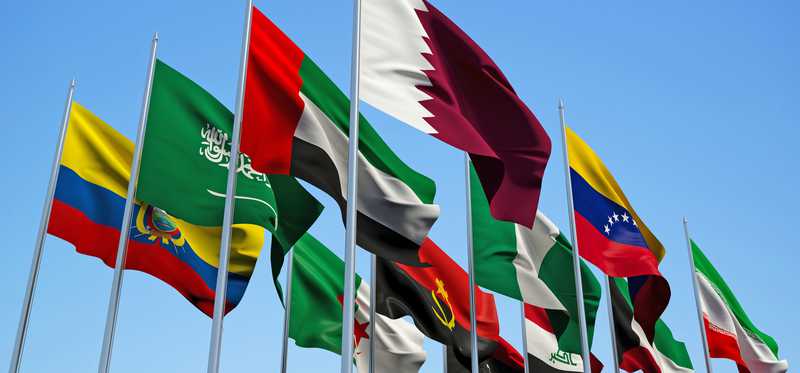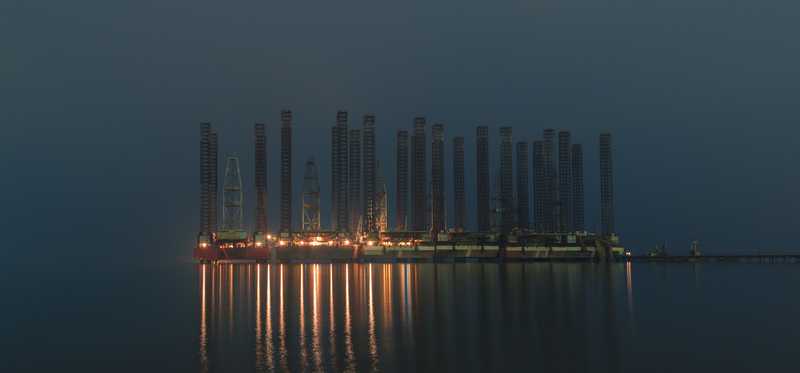 Continued underinvestment in new supply

The downturn in the oil market that began in late 2014 has had a significant impact on investment spending. According to industry consultant Woods Mackenzie, the plunge in oil prices has cut $1 trillion out of oil company spending plans from 2015 through 2020. That capex reduction is already causing output in countries like Mexico, China, and Angola to decline. While capital spending has been heading higher along with oil prices in the past year, the continued lack of investment in large long-term projects like deepwater and oil sands facilities could impact supply growth in the coming years, putting upward pressure on prices to incentivize producers to invest more money.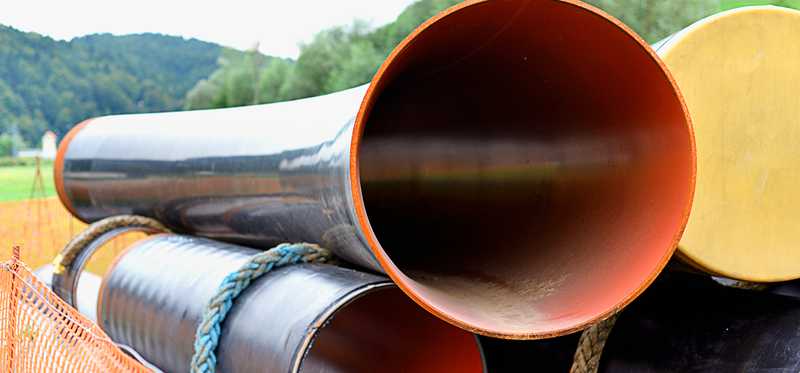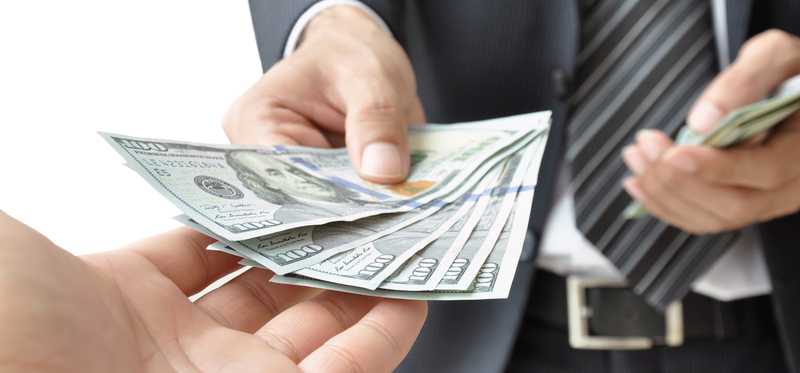 Shareholders force oil companies to hold back spending

Most analysts thought that oil companies in the U.S. would ramp investment spending along with oil prices. Instead, oil companies have kept a firm lid on their budgets in 2018, with most opting to reward their shareholders by returning the excess cash they're generating to them via higher dividends and share buybacks. If this trend continues, it will cause production to grow at a slower pace in the future, which might impact the industry's ability to meet steady demand growth.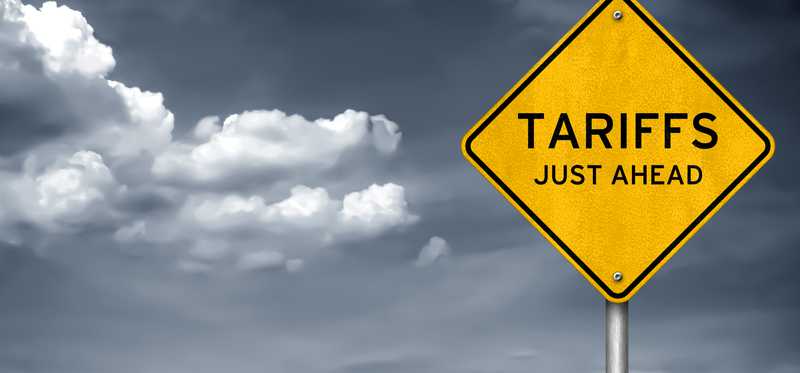 Steel tariffs start impacting plans

The Trump Administration imposed tariffs on steel earlier this year to provide a boost to U.S. producers. However, the tariffs are having a negative impact on steel consumers, including the U.S. oil industry. Oil giant ConocoPhillips noted that it had experienced a "significant increase" in costs due to the tariffs, with prices for steel used in pipes, valve fittings, and other equipment rising 26% since the start of the year. Meanwhile, oil pipeline giant Plains All American Pipelines noted that the tariffs had added $40 million to the cost of a new pipeline it's building in the Permian Basin. These tariffs could force companies in the country to reevaluate their plans for new wells and pipelines, which might impact future oil supplies. 
ALSO READ: Pipeline Stocks and American Steel Tariffs: What Investors Need to Know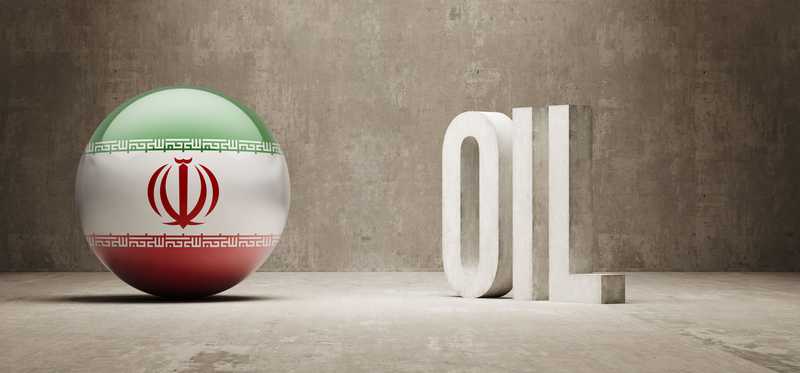 The U.S. gets cooperation on its Iranian sanctions

In May, the Trump administration said that it would impose "powerful" new sanctions on Iran, which includes preventing it from exporting oil. Many analysts believe that the U.S. will only be able to prevent Iran from shipping between 500,000 to 1 million BPD, which is a manageable amount for the oil market to cover with other supplies. However, if the U.S. can get all countries to comply with its sanctions and totally shut Iran out of the oil market, it could remove up to 2.5 million BPD from global supplies. That would be much tougher for the market to handle and could cause crude prices to spike as much as $50 a barrel according to an analysis by Bank of America Merrill Lynch.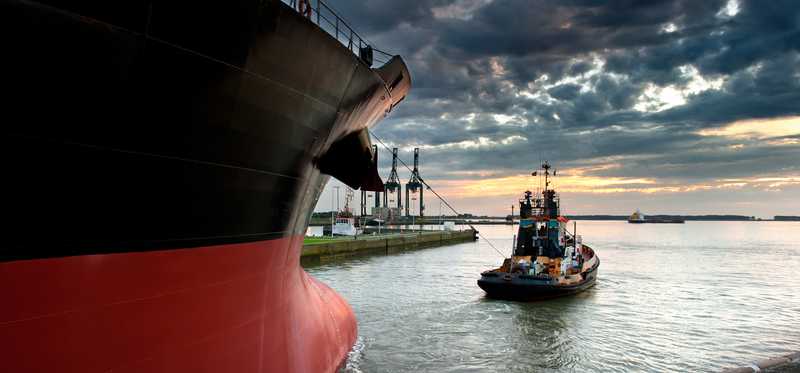 Someone chokes off the flow of oil

Roughly 60% of the oil produced each day travels on a tanker to its eventual destination. While those tankers spend most of their time on the open seas, they do have to move through some tight spots along the way known as "choke points."  If something (a major natural disaster, military conflict, terrorists, or pirates) shuts down one of these key travel routes for an extended period, it could cause a significant spike in crude oil. The biggest choke point is the Strait of Hormuz, which is the key shipping lane out of the Persian Gulf. Iran has recently threatened to choke off this shipping lane -- which moves 35% of all oil transported by sea -- if the U.S. locks it out of the oil market, making it a key one to watch.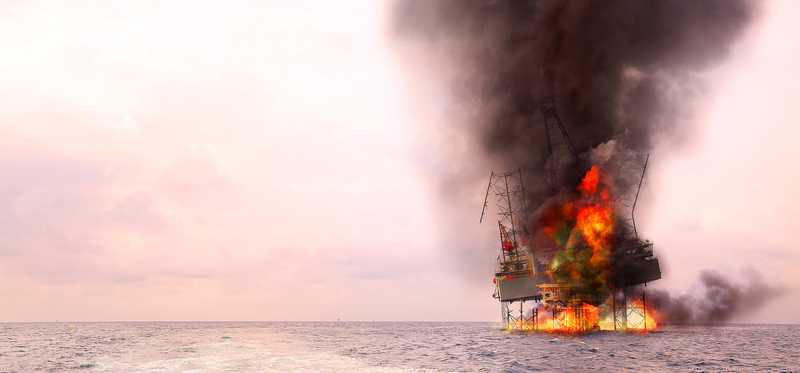 Geopolitical hot spots heat up

One of the reasons the oil market tightened quicker than expected this year was due to supply issues in places like Libya and Nigeria as a result of their continued internal turmoil. Oil output in Libya has ebbed and flowed as regional conflicts flared up and then cooled down. Military clashes in the country, for instance, forced its national oil company to halt exports from several ports at one point, which kept as much as 850,000 BPD offline. Meanwhile, militant violence in Nigeria has impacted output from that country in recent years. If those or other hotspots flare up and take a significant portion of the world's oil output offline at the wrong time, it could cause crude prices to spike.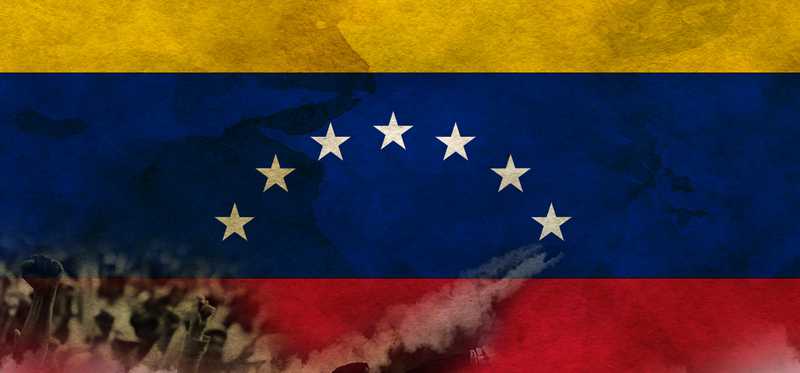 Venezuela implodes

Oil production in Venezuela has tumbled 23% in the past year due to the country's worsening economic crisis, which has prevented it from investing enough capital to maintain its equipment. That underinvestment could cause its output to fall another 500,000 BPD in the coming months, which would push it down below 1 million BPD. However, that fall could be even worse if the country goes into complete turmoil. As an assassination attempt on its President in early August shows, the nation is on the brink of an all-out civil war. If that happens, it could cause oil output to dry up completely, which would send shockwaves throughout the oil industry.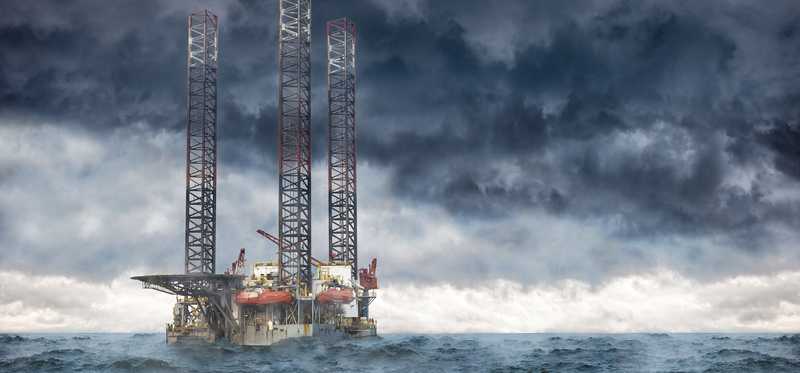 Natural disasters take oil off the market

Natural disasters can have a big impact on oil supplies. In 2016, for example, wildfires ravaged western Canada and threatened several oil sands facilities in the area. That forced oil producers to temporarily shut down many production sites, which at its peak removed 1.1 million BPD of oil from the global market. Meanwhile, Hurricane Harvey took 22% of the oil production in the Gulf of Mexico offline last year. While both events proved to be a temporary disruption, a direct hit on a major oil-producing region by a devastating natural disaster could have a significant, long-term impact on supplies and the price of crude.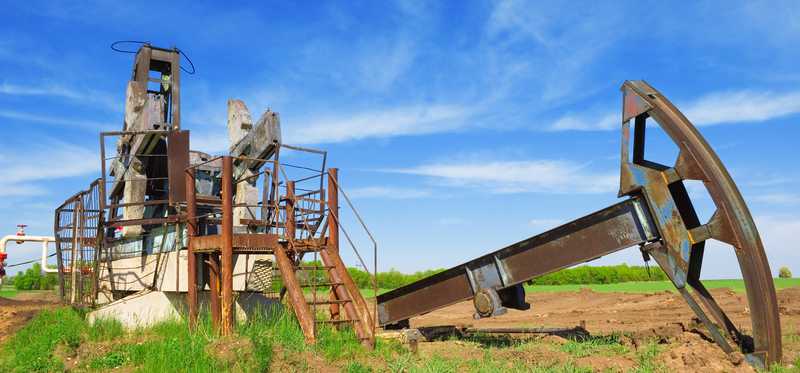 A major mechanical failure

In late June, Syncrude Canada -- which is majority-owned by Suncor Energy -- reported that a tripped power transformer caused the complete shutdown of the complex, taking its 360,000 BPD of output online for several weeks. That outage resulted in 10% of Canada's supply going offline, causing oil prices in the U.S. to spike more than $10 a barrel, which shows just how much one mechanical problem can impact the oil industry. If a similar malfunction of another large oil producing facility or export pipeline comes at the wrong time, it could be the catalyst that pushes crude over the $100 a barrel threshold.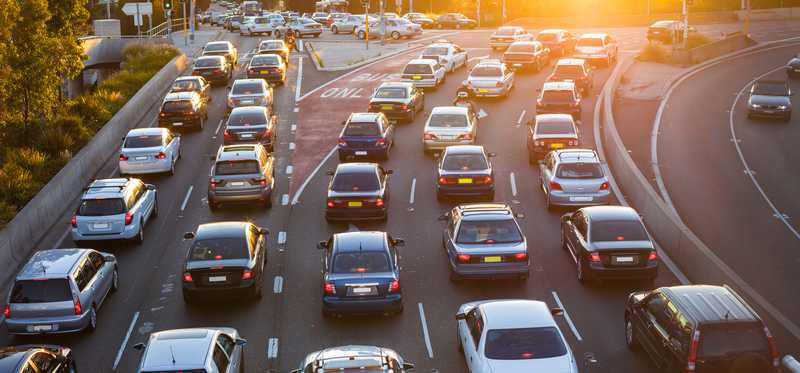 Demand growth accelerates

The International Energy Agency currently expects that oil demand will grow by 1.4 million BPD in 2018 and 2019, which puts it on pace to exceed the 100 million BPD level by the end of this year. Driving that view is the continued expansion of the global economy. While it's possible that higher oil prices and an escalating trade war between the U.S. and China that started with steel tariffs could cause demand to slow down, a quick end to that dispute could re-accelerate the global economy, which would likely take demand up with it. Unexpectedly higher demand at a time when supplies are tight could also help push crude prices back into the triple digits.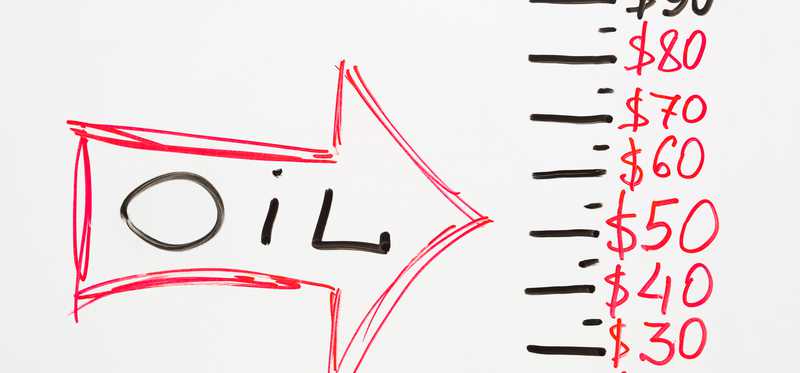 The focus has shifted from how low will oil go to how soon might it reach $100

Not more than two years ago the world was overflowing with oil, which caused the price of crude to crash into the $20s. However, the emergence of several supply issues, when combined with growing demand, has sent crude prices much higher than anyone expected. Because of that, there's a growing risk that oil could once again top $100 a barrel in the coming years since there are at least a dozen ways it could get there. That's why investors should seriously consider adding some oil stocks to their portfolio so that they can profit from the potential return of triple-digit crude.


Matthew DiLallo owns shares of ConocoPhillips and Kinder Morgan. The Motley Fool owns shares of and recommends Kinder Morgan. The Motley Fool has a disclosure policy.