15 Chains That Opened at Least 300 New Stores Last Year
Author: Jeremy Bowman | November 19, 2019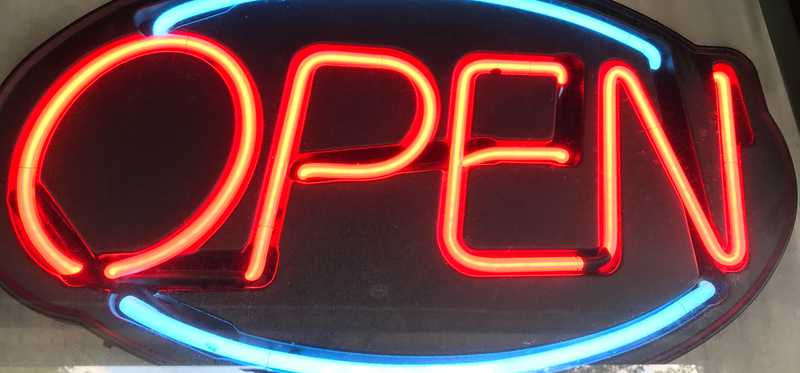 Expansion continues... for some
Business headlines are still warning about a "retail apocalypse," and indeed plenty of retailers are struggling in today's environment. But more than a few brick-and-mortar chains are thriving, moving into empty storefronts and taking over new developments to meet the changing needs of consumers.
As this list shows, Americans' demands for cheap stuff and fast food continue to grow. Let's take a look at 15 chains that opened at least 300 new stores last year.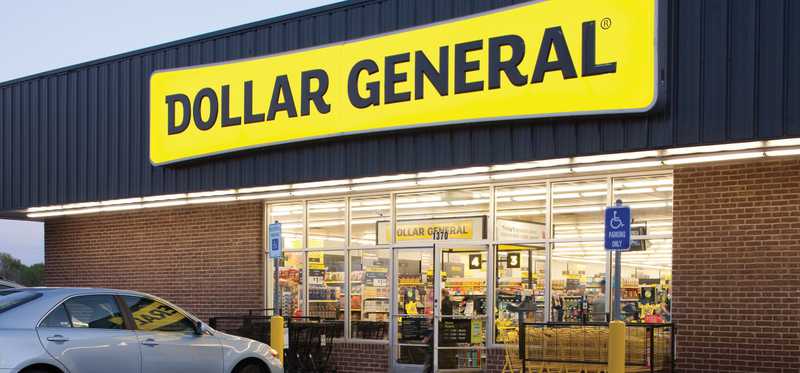 1. Dollar General
Dollar General (NYSE: DG) is now the biggest retail chain in the U.S. by store count after opening its 16,000th store in September. Last year it added a net of 836 stores, opening 900 and closing 64.
The company's formula of selling discount goods, including canned foods, paper products, and toys in under-served parts of rural America has paid off as the company and the stock have seen steady growth over the years.
Same-store sales are up 3.9% through the first half of this year, and the stock has more than doubled over the last three years.
ALSO READ: Amazon Declares War on Dollar Tree and Dollar General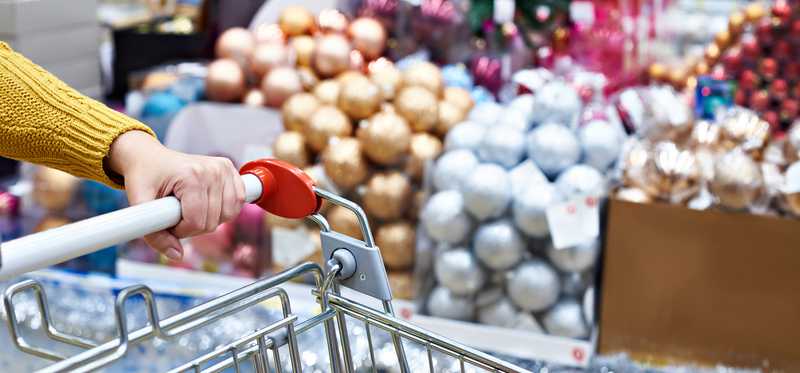 2. Dollar Tree
Not to be outdone by its dollar-store rival, Dollar Tree (Nasdaq: DLTR), the company which owns both Dollar Tree and Family Dollar, added 320 new Dollar Tree locations last year, converted 52 Family Dollar stores to Dollar Trees, and closed 21 Dollar Tree locations.
At the same time, it opened 220 Family Dollar locations, but closed 122 of those stores as that chain has struggled since Dollar Tree took it over in 2015.
As of August, there were 7,306 Dollar Tree stores and 7,809 Family Dollar locations, though the company is continuing to convert Family Dollar stores to Dollar Trees, meaning there will soon be more Dollar Trees than Family Dollars.
3. Domino's
Few restaurant chains are growing as fast as Domino's (NYSE: DPZ), the world's biggest takeout pizza chain.
Domino's added a whopping 1,058 locations around the world last year, thanks in part to franchising, as nearly all of its stores are owned by franchisees. On a net basis, Domino's store count grew by 800 locations internationally and 258 in the U.S. The company has benefited from the global delivery boom as consumers around the world have embraced the convenience of ordering anything from home.
Its aggressive expansion has continued this year with 614 new stores through the first three quarters of the year, though its same-store sales growth has slowed. Still, the company forecasts 6%-8% global store growth over the next two to three years, meaning it should continue to add 1,000 or more locations annually for the foreseeable future.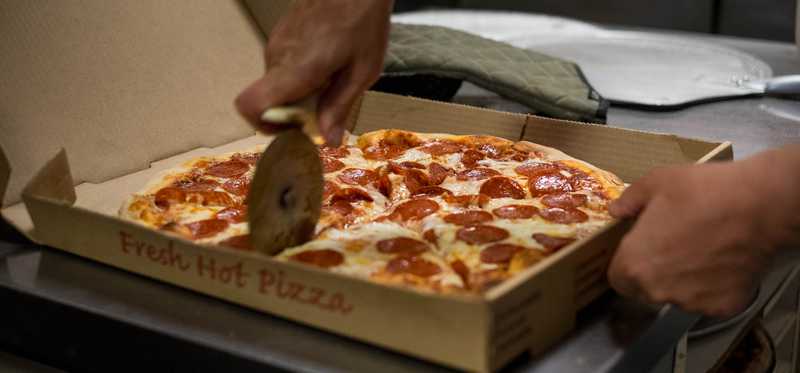 4. Papa John's
2018 was far from a banner year for Papa John's (Nasdaq: PZZA) as the pizza chain's sales continued to spiral in the aftermath of a scandal that led to the ouster of founder and former CEO John Schnatter.
Though comparable sales declined 7.3% in its North American restaurants as the company undertook a huge rebranding effort, it still expanded rapidly abroad, opening 304 restaurants in international markets, though it also closed 96. Globally, the company opened 393 stores and closed 293 locations as it shuttered nearly 200 North American locations in the midst of its restructuring.
This year, the company returned to comparable sales growth in the third quarter in North America for the first time in two years, and has opened 203 locations and closed 163 through the first three quarters of the year.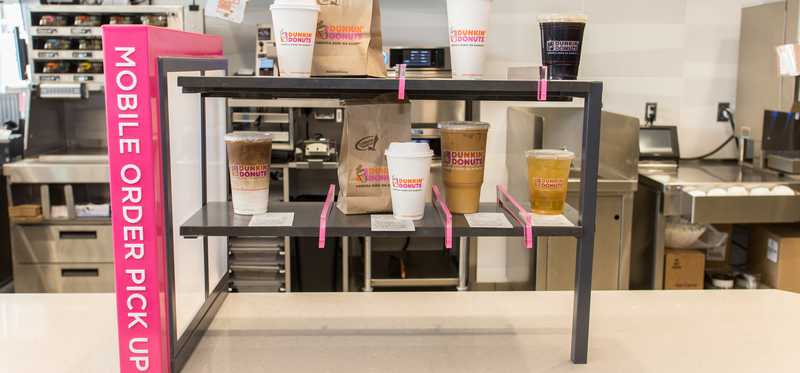 5. Dunkin'
Like other fast-food franchises, Dunkin' Brands (Nasdaq: DNKN) has also grown its store count quickly in recent years through franchising. But unlike some other chains, Dunkin's focus has primarily been on the domestic market. Last year, the company added a net of 333 locations globally, with 278 new stores in the U.S. It finished the year with 9,419 locations around the country.
Dunkin's recent expansion has come in spite of challenges at the store level as comparable sales at the chain fell 0.6% last year.
Nonetheless, coffee is a high-frequency purchase, which helps enable restaurant density in a chain like Dunkin' so its expansion is likely to continue.
Through the first three quarters of the year, the company added 135 domestic locations, and comparable sales have turned positive, rising 1.5%.
ALSO READ: Dunkin' Brands Tells Investors It Is Ready to Scale Up Delivery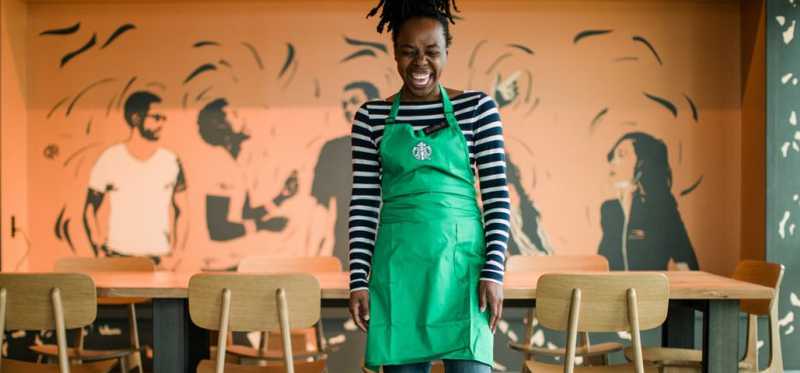 6. Starbucks
The world's biggest coffee chain is no slouch when it comes to expansion. For the fiscal year ended on Sept. 29, Starbucks (Nasdaq: SBUX) added a net 1,932 stores, giving the company more than 30,000 locations around the world.
Starbucks is expanding in all of the regions in which it operates. In the U.S., where about half of its stores are, it added 437 stores last year, and in China it opened 603. The coffee giant is opening both company-owned and licensed stores as its store base is divided about 50/50 between the two.
This year, Starbucks expects to add another 2,000 stores as demand continues to be strong with comparable sales up 5% last fiscal year.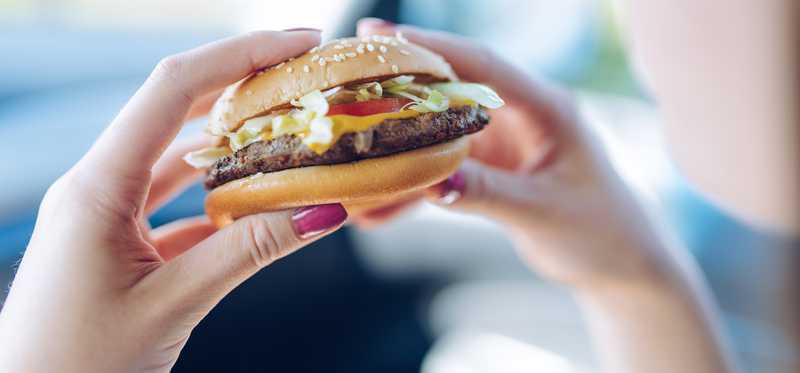 7. Burger King
Now owned by Restaurant Brands International (NYSE: QSR), the same company that runs Tim Hortons and Popeyes, Burger King has seen incredible growth under its new owner, which has franchised the brand aggressively abroad.
Last year, Burger King added 1,029 new restaurants, the vast majority of which were outside the U.S. As McDonald's (NYSE: MCD) and others have shown, there's a huge appetite abroad for the fast-food burger concept, and Burger King finished last year with nearly 18,000 restaurants globally.
Boosted by the success of the Impossible Whopper, the concept has continued to expand quickly this year with 436 new Burger Kings added through the first three quarters of the year.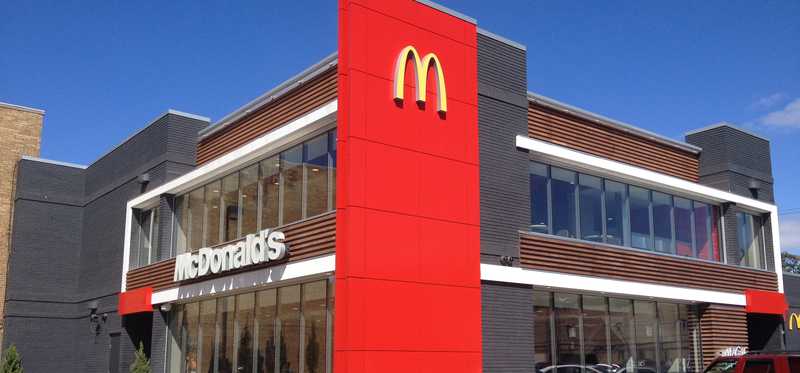 8. McDonald's
McDonald's is the biggest restaurant chain in the world by sales. It has more than 38,000 locations today, and rang up nearly $100 billion in systemwide sales last year, so it's not surprising to find the company on this list. Last year, Mickey D's added 614 restaurants around the world as it focuses on refranchising and on growth in China.
The fast-food giant has continued to pace the industry this year with comparable sales up 5.9% in its most recent quarter.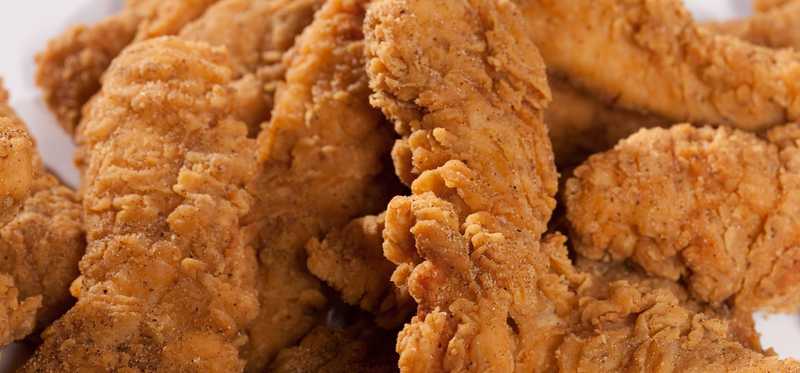 9. KFC
The fried chicken specialist and division of Yum! Brands (NYSE: YUM) continued its rapid international expansion last year, adding 1,134 new locations to bring its grand total to 22,621.
The chain is a truly global enterprise with 27% of sales coming from China, and a significant portion from other parts of Asia, Russia, and the Middle East.
While KFC has struggled in the U.S., the brand is clearly resonating internationally.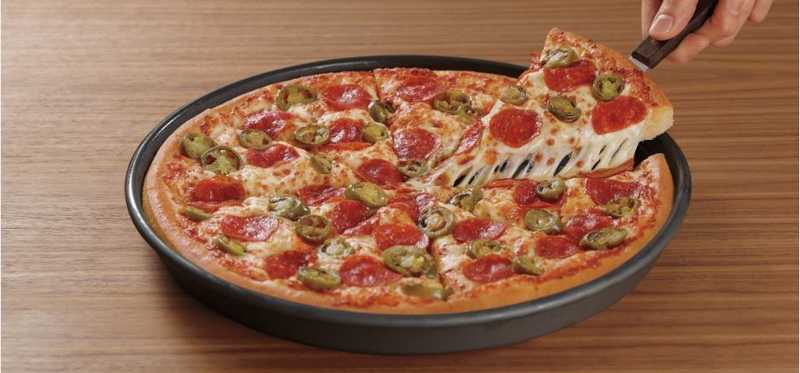 10. Pizza Hut
Another Yum! chain, Pizza Hut also saw significant growth last year as the brand opened 860 international locations across 76 countries. Though the brand has struggled in the U.S. where it's lost market share over the years to more nimble delivery operations like Domino's and Papa John's, it continues to find new customers abroad
Pizza Hut also forged a deal with Telepizza, the largest non-U.S.-based pizza delivery chain in the world, effectively adding it as a franchisee to expand its footprint in Latin America.
Though most of Pizza Hut's expansion is coming internationally, the company still gets about half of its sales from the U.S.
ALSO READ: Yum! Brands Tells Investors to Expect Declines in the Pizza Hut Brand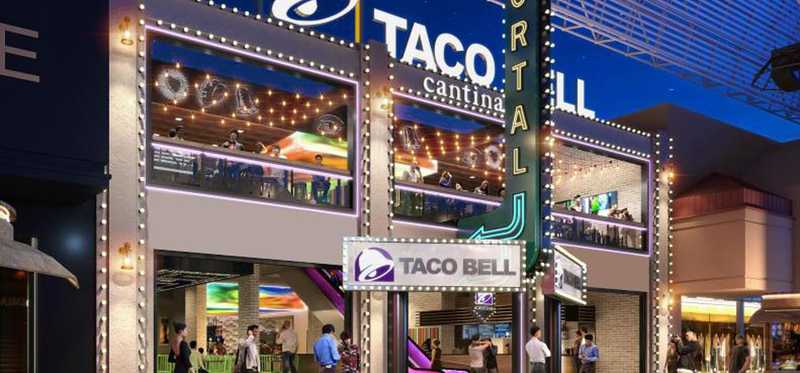 11. Taco Bell
The third leg of the Yum! stool, Taco Bell has been focused primarily on the U.S. market, but the chain has still found steady growth. Last year, Taco Bell opened 309 locations, including 94 abroad, to bring its total to 7,072.
Taco Bell has been Yum's strongest brand in the U.S., and ranked No. 4 out of all U.S. fast-food restaurants in systemwide sales in 2018 behind only McDonald's, Starbucks, and Subway.
The chain has continued to put up strong growth this year, with same-store sales up 5% through the first three quarters.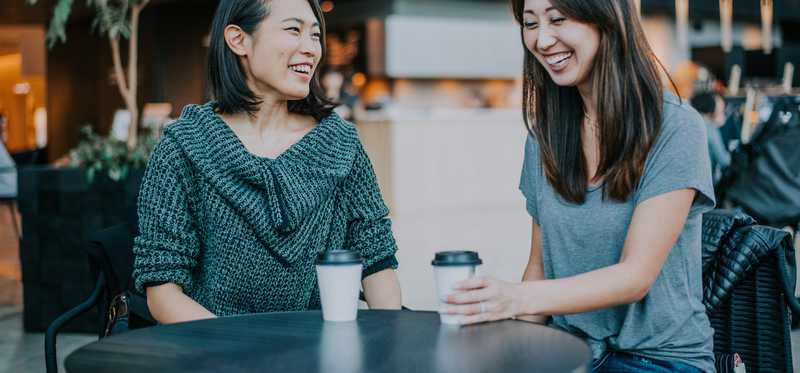 12. Luckin Coffee
The coffee business in China is getting competitive, and Starbucks has company.
Luckin Coffee (NYSE: LK) launched at the end of 2017, primarily operating pick-up stores, and has grown from just 9 stores at the end of 2017 to 2,073 by the end of 2018.
The company is still operating at a loss in part due to its rocket-like expansion and now has 3,680 stores, all in China, as of the end of the third quarter.
Luckin is counting on coffee drinking going mainstream in China the way it has in other Asian countries like Japan and South Korea and is hoping to build off of the market that Starbucks helped create.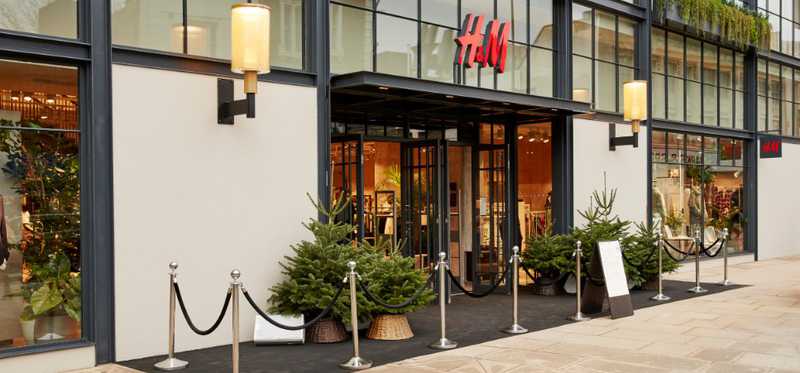 13. H&M
Fast fashion has taken over the apparel industry and few companies have had as much success as H&M (OTC: HNNMY), the Swedish chain that has taken over the globe.
In 2018, it opened 336 new stores across all of its brands, though it also closed over 100, giving it net openings of 229. It finished the year with 4,968 stores, giving it a bigger store count than any U.S-based apparel retailer.
Its market leader by store count was the U.S. with 578, though China and Germany were both close behind.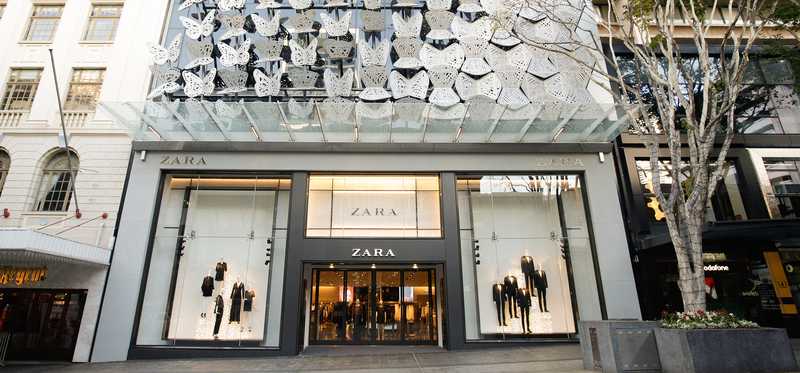 14. Inditex
You may not be familiar with Inditex, the world's largest clothing company, but you likely know some of its fast-fashion brands, including Zara, Pull & Bear, and Stradivarius. In 2018, the company opened 370 stores around the world, though it also closed 355 locations, refurbished 226, and expanded 112 as it continues to optimize its store base.
The Spanish company finished the year with 7,490 stores, and 26.1 billion euros in sales, and should continue to be a powerhouse in apparel.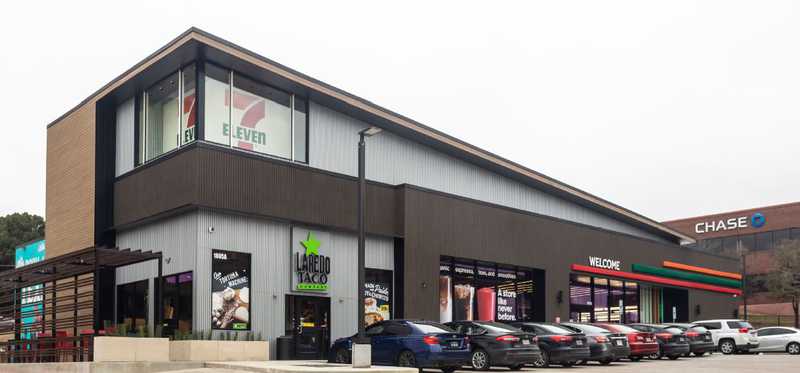 15. 7-Eleven
The ubiquitous convenience store chain may have more locations around the world than any other company, with more than 69,000. Last year it grew its store count by about 3,000, from more than 64,000 to 67,000, which includes 11,800 in North America, thanks to franchising. The company's biggest country by store count is actually Japan where it has more than 20,000 locations.
The franchise's success around the world again shows the popularity of coffee and convenience, and its ability to succeed in almost any market.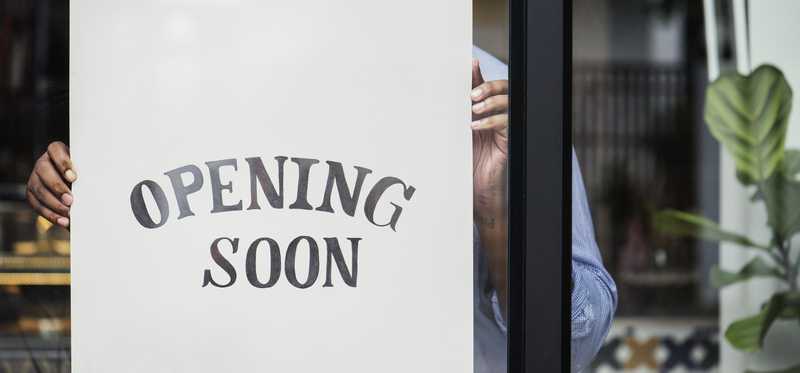 Opportunity knocks
As this list shows, there's still plenty of room for expansion for the world's biggest chains. With an expanding middle class in China and elsewhere around the world, expect fast-food chains and coffee purveyors like Starbucks to continue to look abroad for growth.
Meanwhile, the U.S. still presents a growth opportunity for the right kind of brick-and-mortar chains like dollar stores.
Most of the companies on this list look set to continue their ambitious expansion. We should expect to see even more of these brands in the coming years.
Jeremy Bowman owns shares of Starbucks. The Motley Fool owns shares of and recommends Starbucks. The Motley Fool owns shares of Luckin Coffee Inc and has the following options: short January 2020 $94 calls on Restaurant Brands International. The Motley Fool recommends Dunkin' Brands Group. The Motley Fool has a disclosure policy.