15 Retailers That Are Opening Stores
Author: Jeremy Bowman | February 11, 2019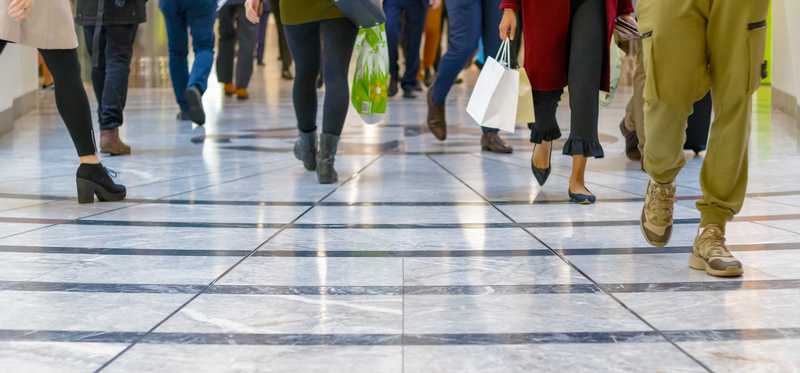 Not all retailers are retreating
We're barely a month into 2019, and already, several retailers have declared their retreat. J.C. Penney (NYSE: JCP) is closing stores, and Gymboree, Shopko, and Charlotte Russe have all declared bankruptcy.
However, despite tough times for some retailers, plenty of other chains are thriving as a strong consumer economy, low unemployment, and low gas prices have been kind to healthy retailers. While some retailers retrench, a number of others are lining up to take their place.
Here are 15 retailers that are opening stores in 2019.
ALSO READ: The Retail Apocalypse May Not Be What You Think It Is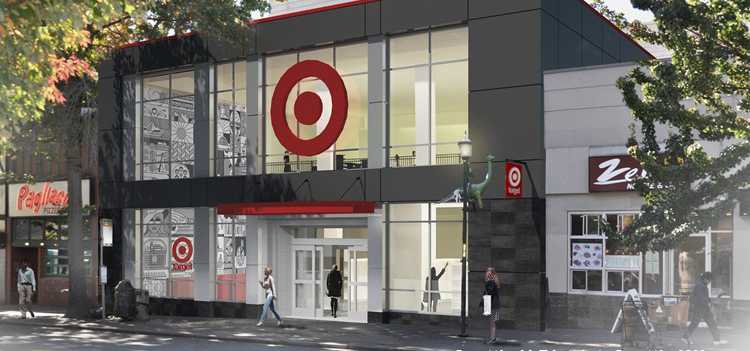 1. Target
Target (NYSE: TGT) has invested heavily in its e-commerce capabilities as well as the combination of online and offline tactics known as the omnichannel. Among those have been its acquisition of Shipt and its launch of free two-day delivery.
However, Target is continuing to open new stores, favoring small-footprint locations in college towns and underserved neighborhoods of major cities.
In its last four quarters Target has opened 24 small stores, though its total retail square footage has actually declined slightly as it's closed a handful of larger stores.
The company will continue that strategy this year with 23 store openings planned, nearly all small-format locations, and another 11 currently set for 2020.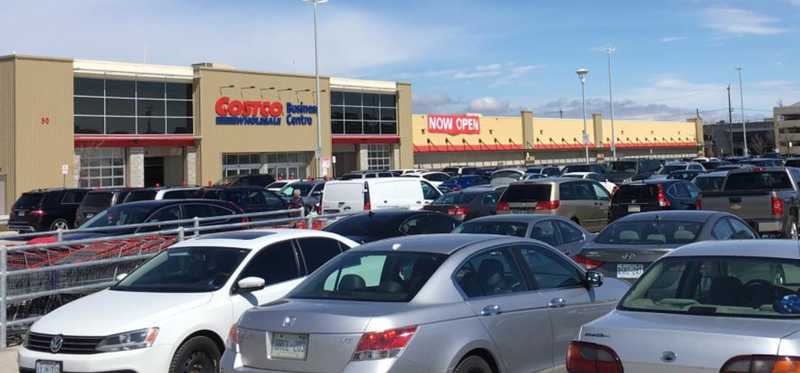 2. Costco
Costco Wholesale (NASDAQ: COST) has been one of the best-performing brick-and-mortar retailers in recent years, posting strong comparable sales growth as the warehouse club chain benefits from its membership model and its unique position as a seller of bargain-priced bulk goods. Though the company has been investing in e-commerce after resisting it for years, opening new stores is also a key part of its growth plan.
Over the past year, the company has opened 15 new stores in the U.S., bringing its grand total to 533, and it has announced two openings in early 2019, one in Coral Springs, FL. and the other in Bayonne, N.J.
It will likely announce more new locations soon as its stores are some of the best-performing of any big-box chain with sales per square foot of $1,121.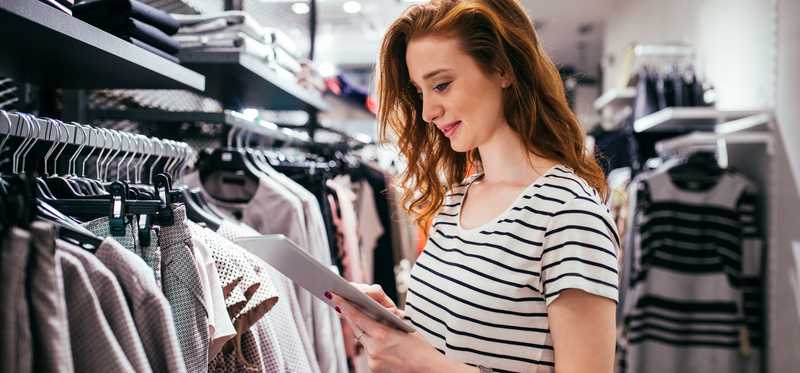 3. TJX Companies
Few U.S retailers are expanding as aggressively as TJX Companies (NYSE: TJX), the parent of T.J. Maxx, Marshall's, and Home Goods. The off-price king has found success in the e-commerce era as its discounting is hard to replicate online and provides a combination of a "treasure hunt" effect and bargains to keep customers coming back to stores.
TJX has added 169 stores over the past year, bringing its total to about 3,100 stores in the U.S. The company has a long-term goal of opening 4,400 stores in the U.S.
Given that its T.J. Maxx and Marshall's stores saw comparable sales growth of 9% in its most recent quarter, TJX should have plenty of room for more store openings.
ALSO READ: Can In-Store Technology Slow the Retail Apocalypse?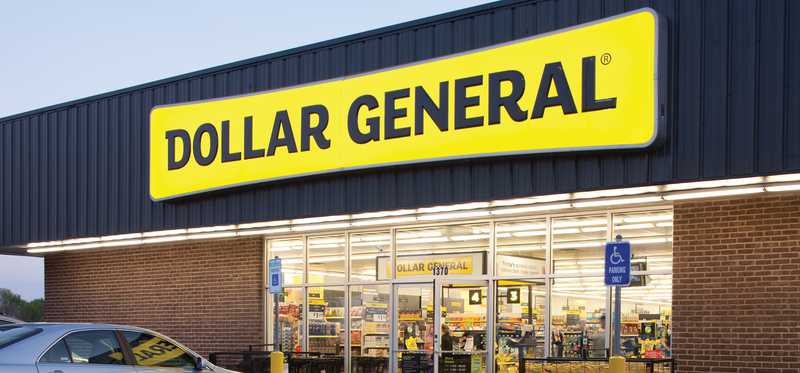 4. Dollar General
No U.S. retailer has more stores under a single banner than Dollar General (NYSE: DG), and no one is adding more stores, either. Similar to TJX, Dollar General has found an underserved niche in the market that isn't easily converted to e-commerce as the discount chain has focused on selling sundries and basics in rural and low-income communities that other retailers have ignored.
The company had 15,227 stores as of its most recent earnings report, and it anticipates 900 store openings this fiscal year and 975 next year, believing its small-footprint stores have plenty of room for expansion.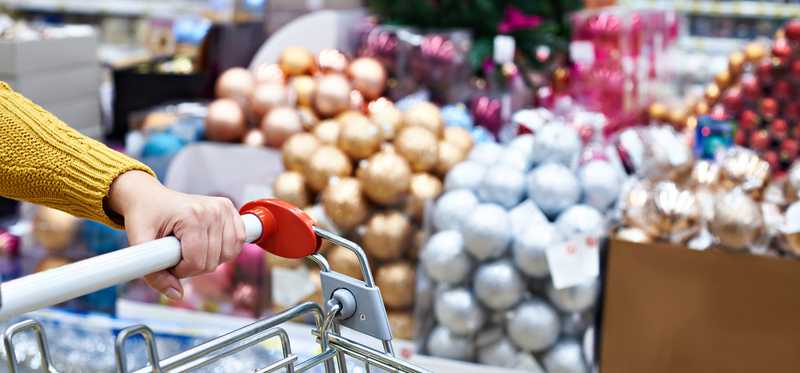 5. Dollar Tree
Like its chief competitor Dollar General, Dollar Tree (NASDAQ: DLTR), which also owns Family Dollar, has also been expanding quickly, adding 127 stores in its most recent quarter and opening a net 443 stores over the last year. In 2019, the company expects to open 550 new stores.
Though Dollar Tree acquired Family Dollar in 2015, that brand is still struggling as it came to Dollar Tree with an underinvested store base and a poor merchandise assortment. Consequently, Dollar Tree is accelerating its optimization plan in 2019, which includes renovating 1,000 Family Dollar stores. With more than 8,000 Family Dollar stores under its umbrella, the turnaround is likely to continue to drag out.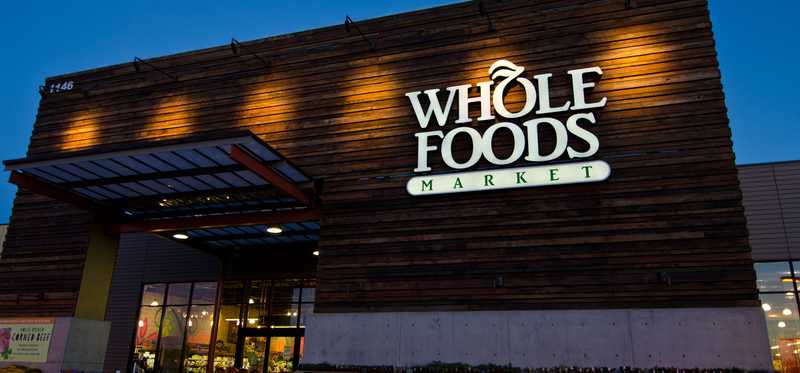 6. Whole Foods
The organic supermarket chain had once planned to expand to 1,200 stores nationwide, but the company ran into challenges as competitors launched their own organic brands, undermining its unique position in the market. That hammered the stock price and ultimately led to Amazon's (NASDAQ: AMZN) acquisition of the company.
Now Amazon is focused on expanding Whole Foods' footprint; The Wall Street Journal reported at the end of last year that the company was aiming to open new locations in the suburbs and was looking at real estate for new stores. Details have not yet emerged -- only two new openings are listed on Whole Foods' website -- but Amazon needs more Whole Foods locations in order to expand the reach of its Prime Now grocery delivery business.
ALSO READ: Amazon Is Expanding Whole Foods, Prime Now Into the Suburbs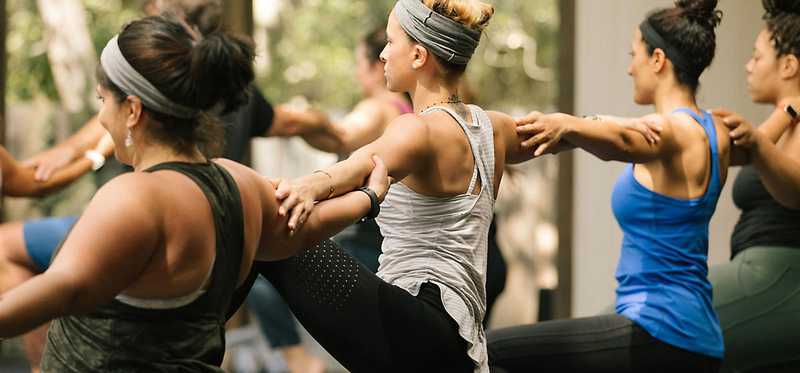 7. lululemon athletica
Lululemon Athletica (NASDAQ: LULU) has been one of the strongest apparel retailers in recent years and continues to dominate the "athleisure" segment that it pioneered. Its high-end yoga pants and other workout gear remain popular as the company raised its fourth-quarter guidance in January and said it expects comparable sales growth, which includes e-commerce, in the mid to high teens range for the fourth quarter.
Lululemon has opened 38 stores over the last year, the majority in the U.S., bringing its grand total to 426 locations. The company is a popular tenant for high-end malls as it caters to a wealthy, active, female customer base, and it should continue to expand given its strong performance.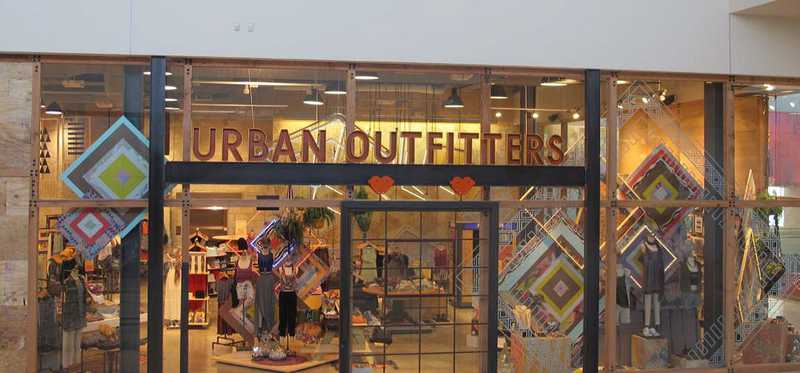 8. Urban Outfitters
Urban Outfitters (NASDAQ: URBN), the parent of Anthropologie, Free People, and its namesake, also continues to add new stores, though the company is adjusting to the changing retail environment.
Through the first three quarters of 2018, Urban opened 14 locations, including three restaurants, and closed four stores.
Urban has experimented with new lifestyle destination locations, self-contained developments that house several of the company's brands and host events like concerts. That strategy appears to be paying off as comparable sales were up 8% in its most recent quarter, and the company saw solid growth over the holidays.
With 623 locations across all of its brands, Urban Outfitters looks set to continue with its strategic expansion.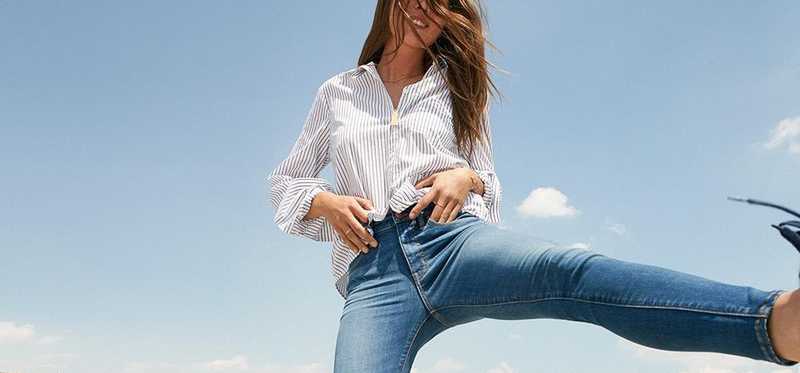 9. Madewell
J.Crew may be struggling, but its women-focused Madewell brand is thriving as comparable sales there jumped 22% in its most recent quarter. Madewell is opening stores inside stores like J.Crew and Nordstrom (NYSE: JWN), and it's also adding stores in high-end developments like Downtown Manhattan's Brookfield Place as well as places like downtown Detroit.
Over the last four quarters, Madewell's store count grew from 121 to 127, and the privately held J.Crew is expected to expand the brand as it's been a rare bright spot for a company that was at one point teetering on bankruptcy.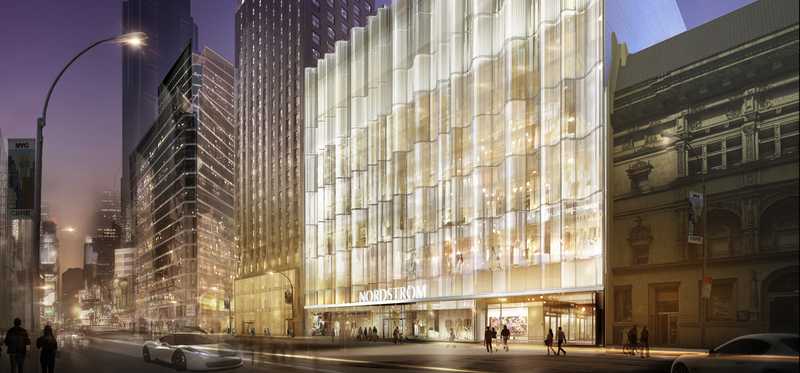 10. Nordstrom
The high-end department-store chain may have the most anticipated store opening in all of retail this year as Nordstrom plans to unveil its flagship women's store in Midtown Manhattan. Nordstrom's first full-line store in New York City follows the opening of a smaller men's store across the street, and it will occupy 285,000 square feet. If the store meets management's expectations, it could bring in $300 million to $400 million in annual sales, making it by far the company's most successful store.
Nordstrom has also been steadily expanding its off-price brand Nordstrom Rack, adding six stores through the first three quarters of 2018, and the company continues to experiment with new formats like Nordstrom Local and its Jeffrey boutique, making the company one of the more interesting retailers to watch as the industry continues to transition.
ALSO READ: Solid Results Leave Nordstrom Investors Unsatisfied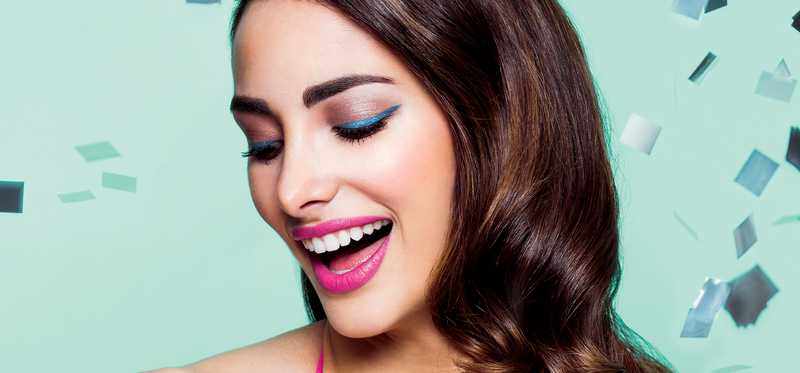 11. Ulta Beauty
Ulta Beauty (NASDAQ: ULTA) has carved out a unique niche in retail, selling both cosmetics and providing salon services, something that can't be done online. The model has taken off, and Ulta has become a popular partner for malls and new developments as it's a reliable traffic driver.
Comparable sales at Ulta have surged, climbing 7.5% through the first three quarters of 2018 as the company added 95 new stores in that period. Ulta actually disappointed investors in that report when it said it would slow its pace of store openings next year, forecasting 80 new stores in 2019 and 75 in 2020 after opening 100 stores in each of the last two years.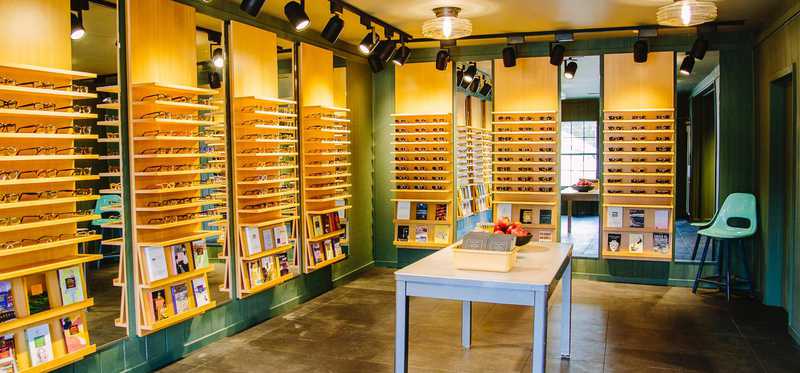 12. Warby Parker
Eyewear-brand Warby Parker may be the best known of several digital-native brands to open physical stores. Privately owned Warby Parker now has nearly 100 locations across the country and is adding more, moving from high-traffic downtown locations to suburban malls.
The company just added a store in Old Pasadena, Calif., and it has also recently added stores in New Jersey, Raleigh, N.C., and Alabama as it works toward its goal of 100 stores in the U.S.
However, the company hasn't forgotten its digital roots as it just introduced a new augmented reality feature that allows shoppers to "try on" glasses using just the Warby Parker app on their phones.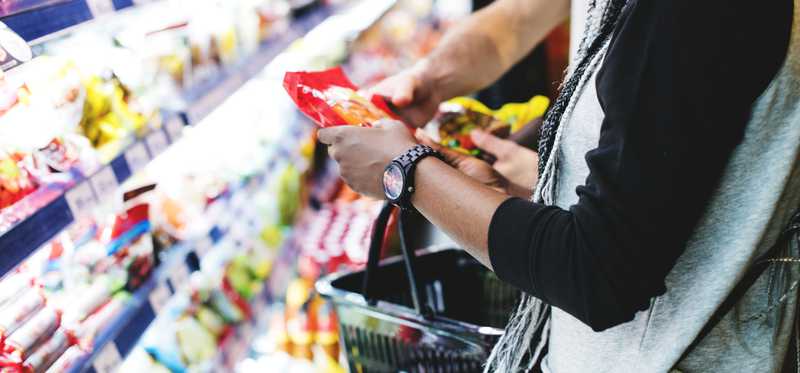 13. Aldi
The always-competitive grocery space is also seeing physical store expansion as European interloper Aldi is aggressively expanding its bargain-priced stores across the country. Aldi has pledged to add 400 stores across the U.S. by 2022, and it has nine upcoming openings listed on its website in places like Waukesha WI., Bradenton, FL., and Lexington, KY.
Though some grocers like Walmart have chosen to focus on the online channel rather than open new stores, moves by chains like Aldi, Whole Foods, and Trader Joe's show that there's still room for growth in supermarkets.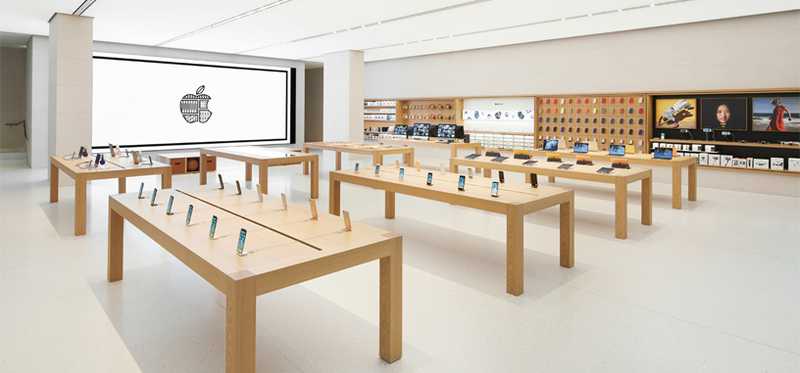 14. Apple
Though not technically a retailer, Apple (NASDAQ: AAPL) has certainly made its imprint on the industry. The iPhone-maker leads the industry in sales per square foot at more than $5,500, and it's inspired competitors like Amazon and Microsoft as well as digital-native brands to open their own stores.
Like much of its business, Apple is secretive about new store openings, but the company has grown to 506 locations around the world, 272 of which are in the U.S., after opening its first store in 2001.
Apple plans to reopen an expanded store in Natick, MA., later this month, and it's opening another store in Toronto soon. The company is expected to add several others this year as its sales per square foot show their overwhelming success.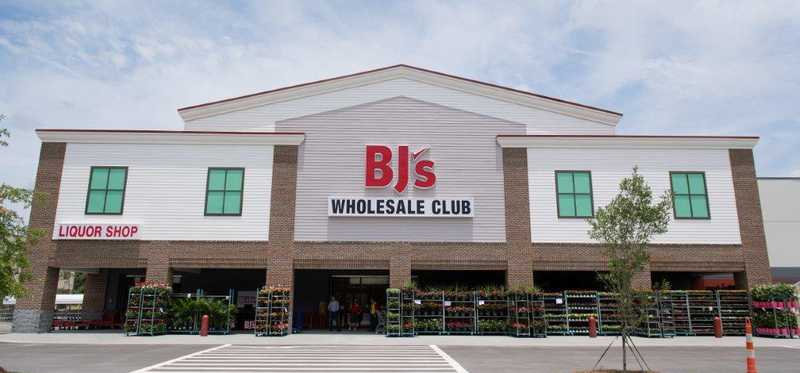 15. BJ's Wholesale Club
Costco rival BJ's Wholesale Club (NYSE: BJ) splashed onto the public markets last year and has been well received by investors as shares are up more than 50% since its IPO last June.
BJ's debuted with 215 clubs and has modest growth plans, expecting to add 15-20 new clubs over the next five years.
The company, which is concentrated on the east cost, plans to penetrate existing markets and open in neighboring markets like Michigan, where it plans to open two new locations. It's also announced another store in Florida.
Though BJ's is smaller than Costco, its membership model gives it some similar benefits and should protect it from tumult in the broader retail market.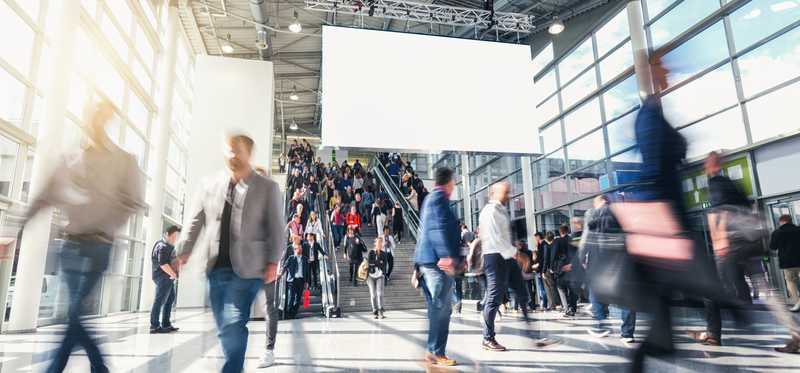 The shake-up continues
Though the overall retail industry is still facing plenty of challenges, over the past few years, winners and losers have emerged in the changing landscape. Opening new stores is one of the clearest signs companies can send to investors that they're confident in their futures.
While plenty of retailers are overstored and closing stores, and even some of the companies above are both opening and closing locations, the list shows that there is still strong demand for new stores from popular brands and well-run businesses.
Though the "retail apocalypse" may remain a convenient shorthand for the industry's struggles, reality is much more complicated than that.

John Mackey, CEO of Whole Foods Market, an Amazon subsidiary, is a member of The Motley Fool's board of directors. Teresa Kersten, an employee of LinkedIn, a Microsoft subsidiary, is a member of The Motley Fool's board of directors. Jeremy Bowman owns shares of Amazon and J.C. Penney. The Motley Fool owns shares of and recommends Amazon and Apple. The Motley Fool owns shares of Microsoft and has the following options: long January 2020 $150 calls on Apple and short January 2020 $155 calls on Apple. The Motley Fool recommends Costco Wholesale, Lululemon Athletica, Nordstrom, The TJX Companies, and Ulta Beauty. The Motley Fool has a disclosure policy.